For busy working parents, juggling between taking care of the kids and their 9-to-5 jobs can be a real struggle. Thankfully, there are plenty of daycare options available to keep your little ones happy while preparing them for elementary school. Below, we've rounded up the top five childcare centres that you can consider enrolling your child in. 
Best

Childcare Centres

For Kids In Klang Valley 
Hansel & Gretel
Hansel & Gretel's childcare centre is dedicated to providing quality programmes for young children from 18 months to six years old. Their curriculum prioritises each child's individual learning style, providing a nurturing environment to help them grow at their own pace. 
From roleplay and storytelling to fine motor and self-help skills, they aim to offer a holistic education that covers all domains of development. 
On top of that, the centre is equipped with safety gates, 24-hour surveillance, and an alarm system, so security won't be an issue. You also won't have to meal prep, as your child's dietary requirements are taken care of by a qualified nutritionist. 
Address: No Unit 8-2, Jalan Radin Bagus, Sri Petaling, 57000 Kuala Lumpur
Contact: 016-444 1103 / 017-245 5288 / 03-9054 4550
Email: lovehanselgretel@gmail.com
Website | Facebook | Instagram
Choo Choo Train Child Baby &

Child Care Centre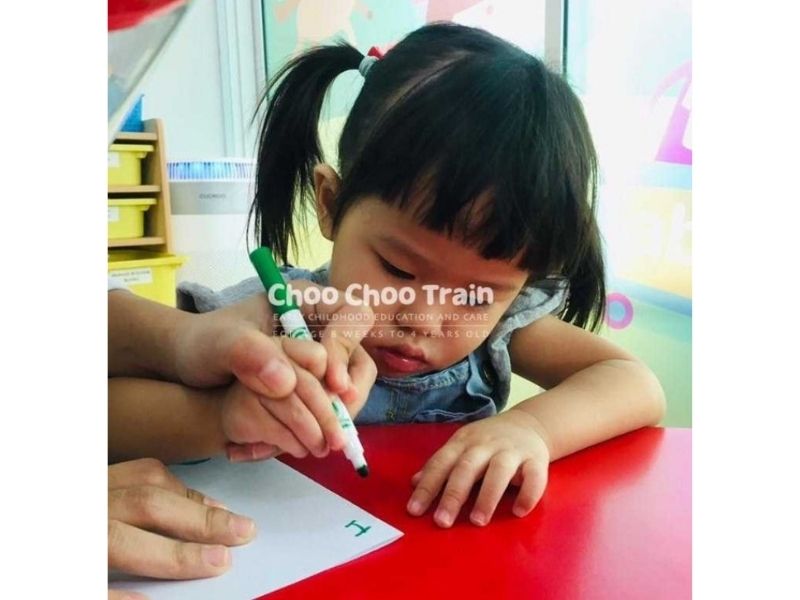 If early learning is your main concern for your kids, this daycare centre is one you'll want to check out. Choo Choo Train Baby & Child Care Centre offers programmes catered to children from two months to four years old. 
They create a literature-rich environment to encourage your kid's love for books whilst boosting their language, speaking, and reading skills. Besides academic learning, your child will also improve their confidence and social skills by interacting with other children and making new friends. 
Their food menu contains a variety of organic, healthy food choices to build a lifetime of good eating habits. Meals are always freshly prepared with no MSG added and a limited amount of sugar and sodium. 
Address: Multiple locations
Contact: 012-668 2532 / 012-228 7381
Website | Facebook | Instagram
Baby Atelier Nursery & Pre-School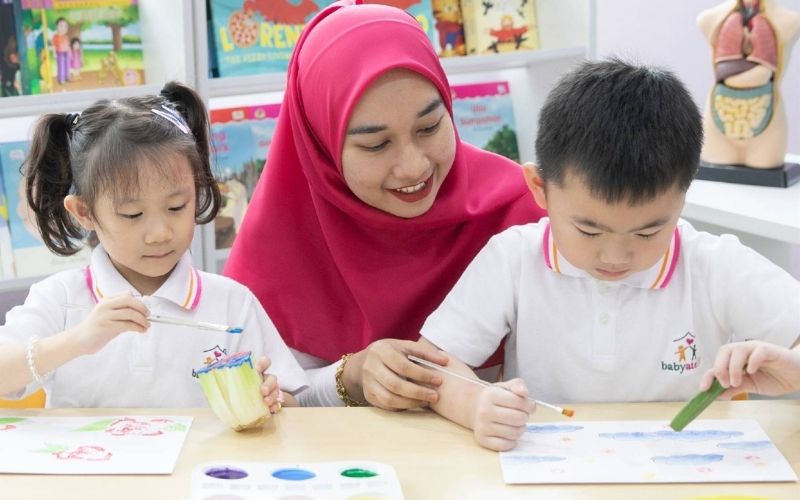 Founded in 2014, Baby Atelier believes that instilling the right moral values and keeping the joy of childhood is key in any good education. Their award-winning programmes equip children from four to six weeks old with all the essential skills they need to thrive. 
The centre has customised curriculums for every stage of your child's journey. Toddlers get to stimulate their senses through guided music and sand-water sensory classes. Similarly, playschool lessons focus on unlocking your child's potential in topics ranging from creative arts to the sciences.
Address: Level LG, Wisma Miramas, Taman Desa Business Park, No. 1, Jalan 2/109E, Jalan Klang Lama, 58100 Kuala Lumpur.
Contact: 013-350 0109
Email: info@babyatelier.com.my
Website | Facebook | Instagram | YouTube
Little Play House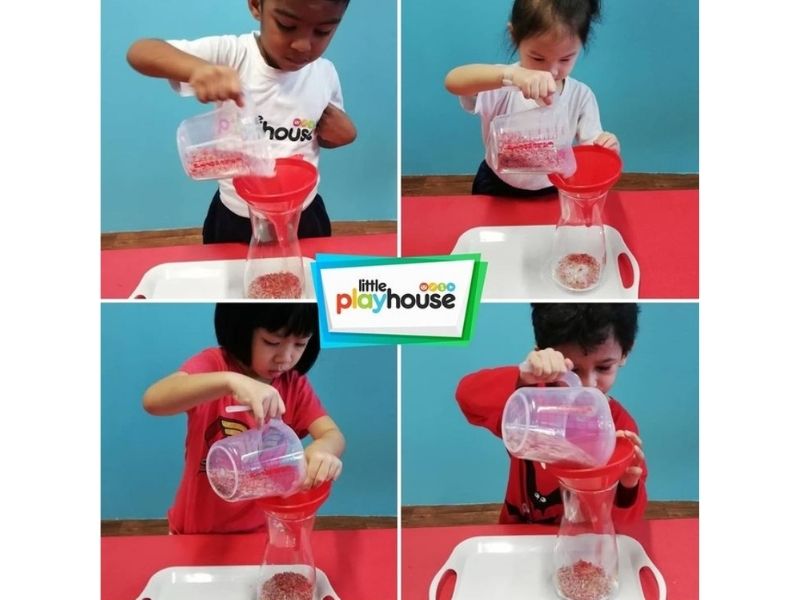 Little Play House was founded in 2012 by a team of experienced educators to help children get a headstart in formal education. They hope to develop a mindset filled with curiosity and the quest for knowledge in children from two months to seven years old. 
There are four major categories their programme will focus on: social and emotional development, motor skills and movement, speech enhancement and phonics, alongside logical thinking and math. Using the Montessori method, their educational activities aim to enhance play learning opportunities and self-education. 
There's a standard kitchen for professional chefs to prepare meals under strict hygienic conditions. However, parents with children below 15 months are advised to make homemade purees for their kids. 
Address: Level 4, Menara Shell, 211, Jalan Tun Sambanthan, Kuala Lumpur Sentral, 50470 Kuala Lumpur
Contact: 016-652 6307
Website | Facebook | Instagram | Twitter
R.E.A.L Kid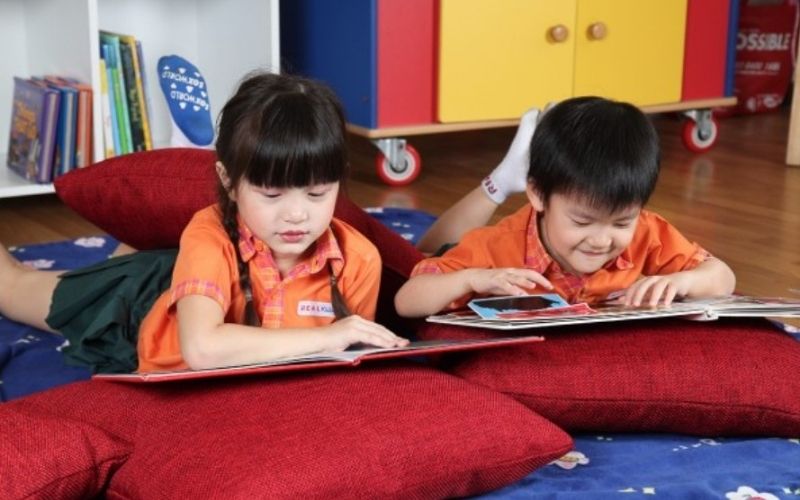 Established in 1988, R.E.A.L Kid childcare centre boasts over 30 years of experience in providing quality preschool education to more than 15,000 kids. They have both full and half-day programmes for children from three months to six years old, using several learning approaches from around the world. These include Multiple Intelligences (MI), Inter-Disciplinary Learning (IDL), Project-Based Learning (PBL), and Play & Game-Based Learning (PGBL). 
When teaching kids a new language, it's always better to start them young. Here, your child will not only build their literacy expertise but also acquire three different languages that will see them through adulthood. Meanwhile, their Enhance Programme will further foster your child's reasoning and critical thinking skills as well as their creativity and culinary abilities. 
Address: Multiple locations
Contact: 03-4131 8213 / 03-7728 0726 
Website | Facebook | Instagram
Sign Your Kids Up For A

Childcare Centre

That You Trust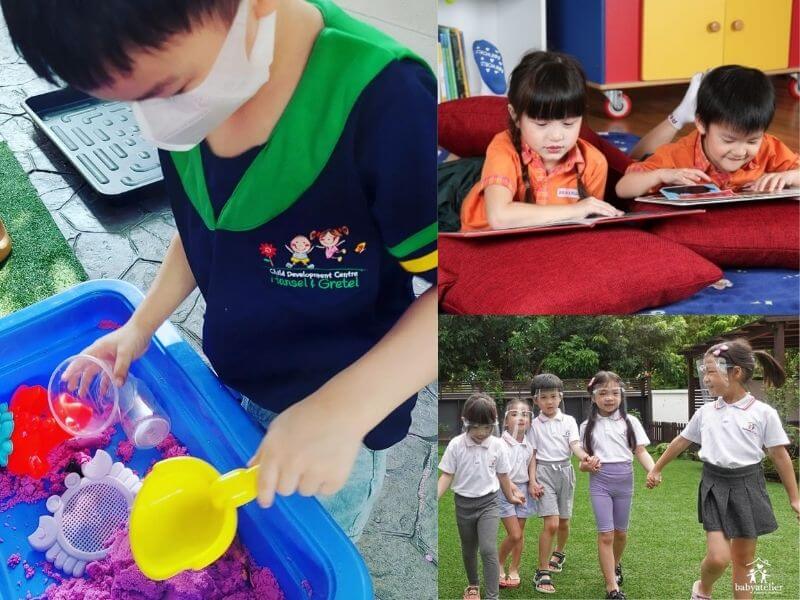 Before enrolling your child, make sure to book a visit with each daycare centre you've shortlisted. This way, you'll have a better idea of how your kid's day-to-day schedule will look like. You'll also get to observe how the teachers and staff interact with the children and determine whether your kids will feel safe or comfortable with them. Got a picky eater and worried they won't eat at daycare? Here's how to improve your child's appetite in just 9 steps!