Ramen is one of Japan's most popular gastronomy exports, and nothing comes close to its delicious appeal. An addictive blend of robust broth, springy noodles, and hearty toppings, ramen is as simple as it's complex. Simple ingredients go into making it, but the rush of flavours in every slurp solidifies the humble dish's status as the go-to comfort food for many. In the Klang Valley, ramen heads have plenty of options to satisfy their cravings, from umami-rich miso bases to silky smooth shoyu stocks. Here's where you can get the best ramen in KL and PJ. 
If You're Looking For The

Best Ramen In KL

, These Spots Are Good Places To Start
Slurp, slurp.
1. Ken Shin-Ryu Ramen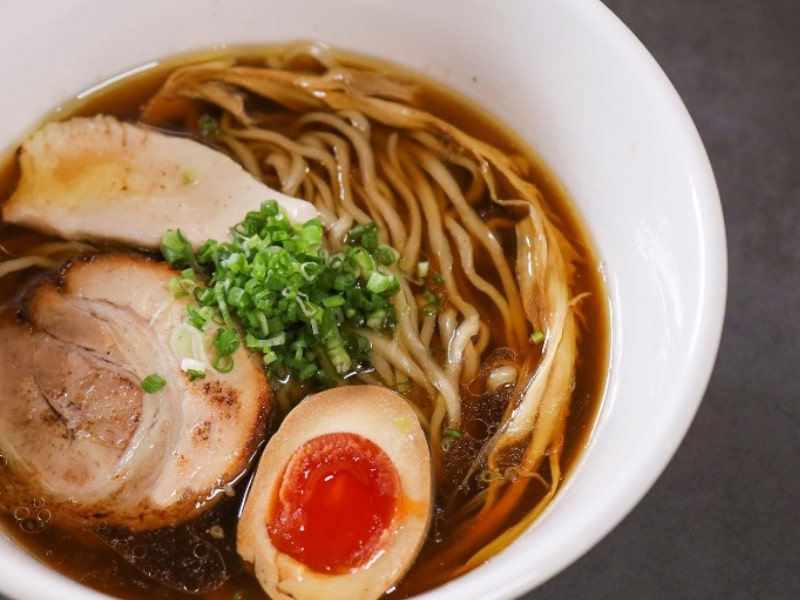 Having mentored under a ramen master in Tokyo, chef Kita Koichi brings the culmination of his culinary experiences to Ken Shin-Ryu Ramen at upscale Mont Kiara. By prioritising high-quality ingredients and tradition, a quintessential bowl of ramen here has clear shoyu broth (as opposed to cloudy variants), organic eggs, and smoky chasu. No MSG and preservatives are added either, so you can truly taste the authenticity in every order. The consistent snaking lines on weekends prove that this young establishment has all the credentials to be the best ramen shop in KL. 
Address: L1-02 ,1 Mont Kiara Mall, Jalan Kiara, Mont Kiara, 50480 Kuala Lumpur
Opening Hours: Daily, 11am – 9pm
Contact: 03-6211 6921
Website | Facebook | Instagram
2.  Maruki Ramen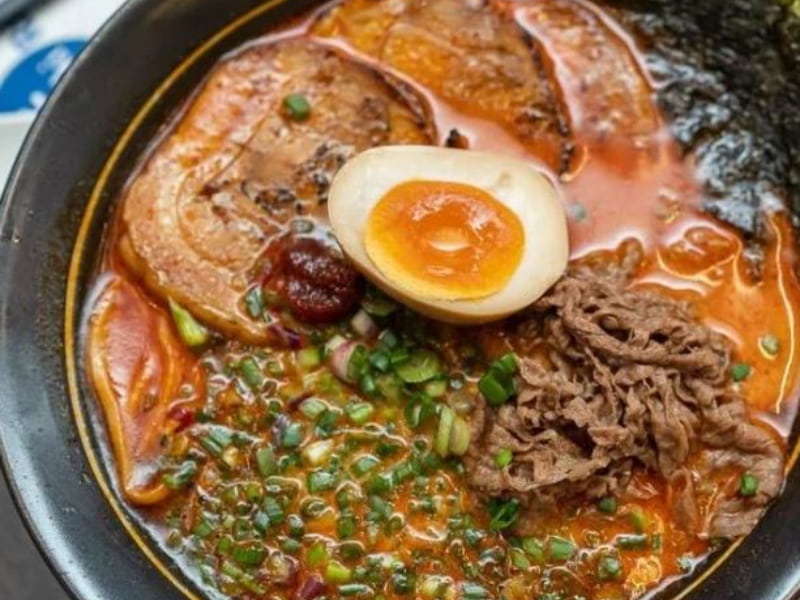 Led by a Sapporo-born chef behind the counter, Maruki Ramen in The LINC KL is known for its full-bodied, vibrant broths that are stewed for hours using natural spices, bonito flakes, and kelp. They're then poured over springy handmade noodles and your choice of protein, which can be anything from soy-braised chicken to melt-in-your-mouth Wagyu beef. There are light bites on the menu for sharing too, like gyoza and edamame. 
Address: The LINC KL, Lot 2-23, Level 2, 360, Jln Tun Razak, Taman U Thant, 50400 Kuala Lumpur
Opening Hours:
Sun – Thurs: 10.30am – 9pm
Fri – Sat: 10.30am – 9.30pm

Contact: 016-626 3389
3. Kanbe Ramen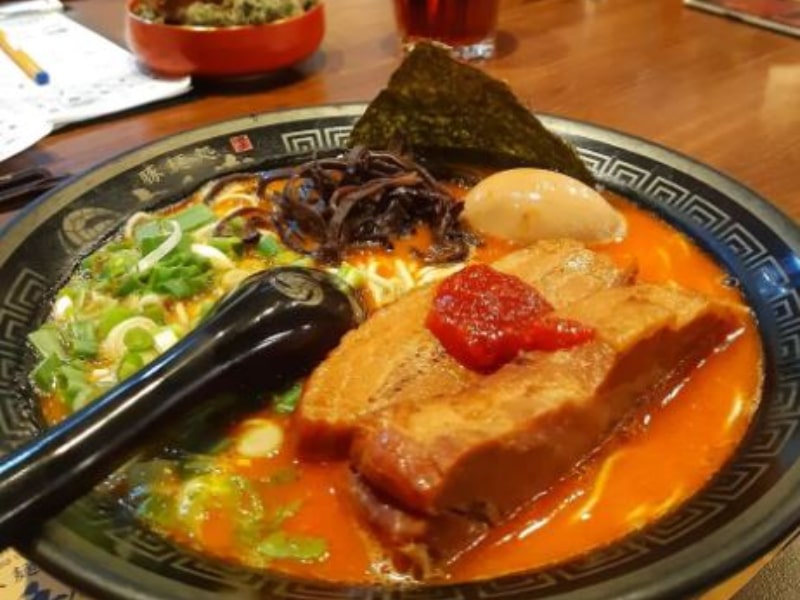 Just across the street from Ken Shin-Ryu Ramen is Kanbe Ramen, which holds seven distinctive serving styles anchored in a rich 48-hour-simmered pork bone in its arsenal. And Kanbe die-hards will swear that the best ramen in KL lives here. Standouts include the Aka, which is rich with blended fermented chilli paste for a slight kick, and the aromatic charred garlic of the Koro's squid ink-tainted noodles. The ramen here is prime for customisation. From the noodle texture to the soup intensity, you can fine-tune your order down to a t. 
Address: GF-08, 163 Retail Park, 8, Jalan Kiara, Mont Kiara, 50480 Kuala Lumpur
Opening Hours: Daily, 11am – 9pm
Contact: butamendokorokanbe@gmail.com
4. Aori Ramen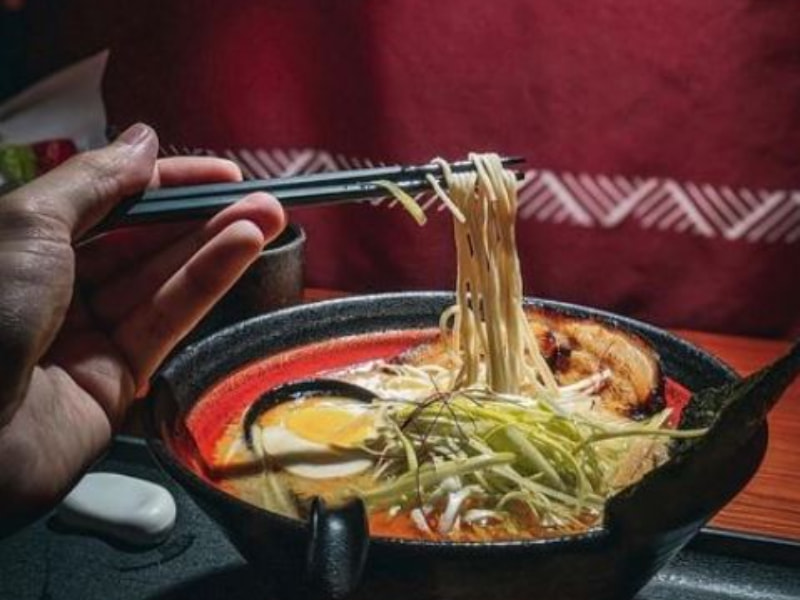 Craving ramen but dining alone? Come to Pavilion KL's Aori Ramen where you'll get a private booth to slurp in reckless abandon sans the prying eyes. The signature Don Kotz Ramen has razor-thin Hoso noodles over soulful bone broth, and there are options for add-ons to amp up the overall flavour. While you're at it, grab a couple of crispy chicken karaages to round up your order.
Address: Lot 6.36.00, 168, Bukit Bintang St, Bukit Bintang, 55100 Kuala Lumpur
Opening Hours: Daily, 10am – 10pm
Contact: 03-2110 1700
5. Super Ramen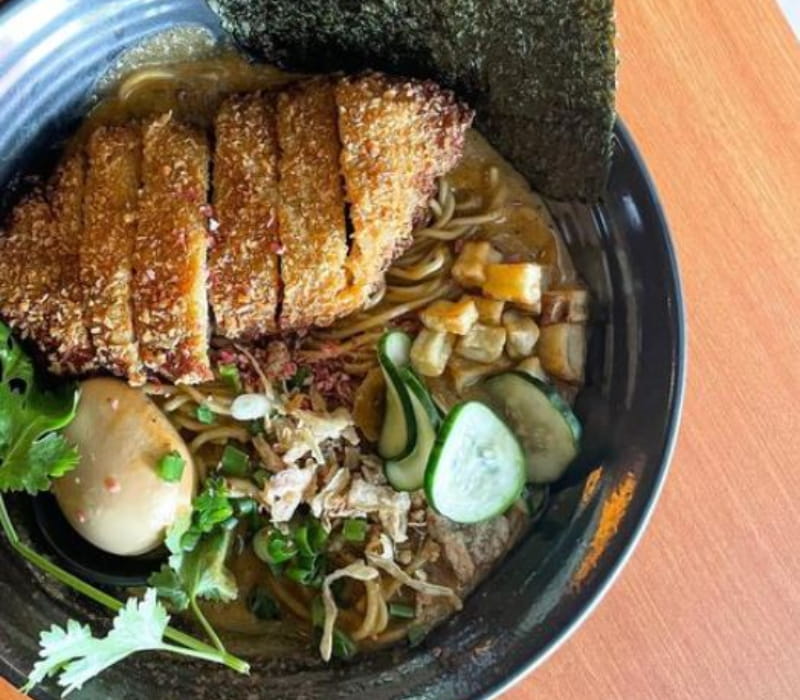 Abandoning conventional Japanese design language for cafe-like decor, Super Ramen is unbashful about making ramen fun and accessible. Which is not surprising to say the menu is full of playful interpretations that should be nowhere near the word "traditional". Noteworthy mentions include the boozy Whisky Ginger Clam Ramen (Japanese Asari clam, halibut broth, and whisky) and the fungi-generous Truffle Mushroom Ramen (roasted Japanese Maitake mushroom, king oyster mushroom, and truffle oil). 
Address, Opening Hours & Contact: 
Sri Petaling
65g, Jalan Radin Bagus, Bandar Baru Sri Petaling, 57000 Kuala Lumpur
Tues – Fri: 11.30am – 3pm, 5.30pm – 10pm
Sat – Sun: 11am – 3pm, 5.30pm – 11pm
012-587 8955
Desa Park City
FF03A-5, The Waterfront @ Park City, 5, Persiaran Residen, Desa Parkcity, 52200 Kuala Lumpur
Daily, 11.30am – 3pm, 5.30pm – 10pm
012-587 8955
6. Hokkaido Ramen Santouka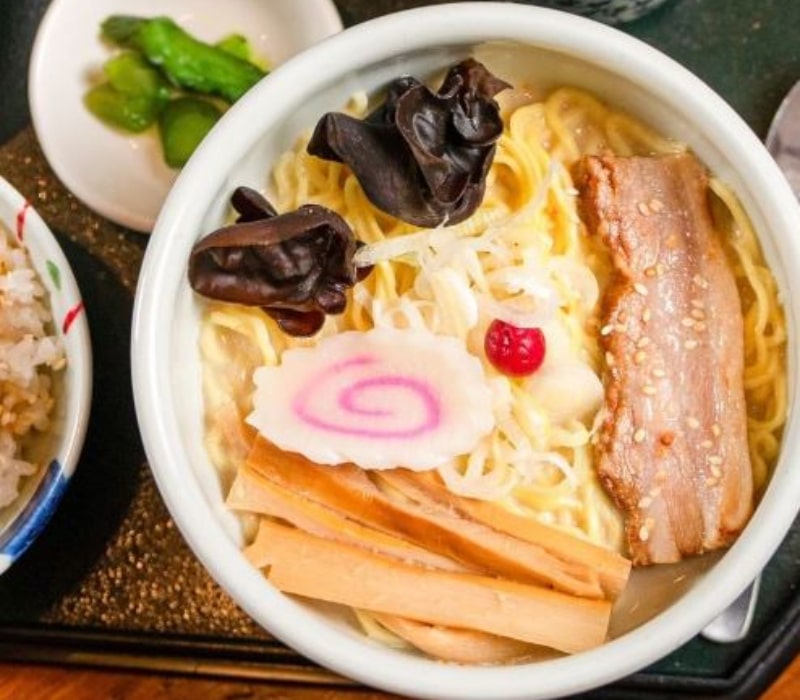 Santouka pays homage to Hokkaido with clear broths meant to be slurped until the last drop, making it perfect for those who prefer a lighter taste. The signature Tokusen Toroniku is a good introduction to this style of ramen, using the aforementioned soup base to drench over tender pork cheeks, bamboo shoots, and a pickled plum that lends a unique tangy aftertaste. So, if your idea of the best ramen in KL is something light on the palate but still rich in character, Santouka may be worth braving the Bukit Bintang jam for. 
Address: Lot 6.24.03, 168, Bukit Bintang St, Bukit Bintang, 55100 Kuala Lumpur
Opening Hours: Daily, 11am – 10pm
Contact: 03-2143 8878
If Not, Head Over To These Spots For The

Best Ramen In PJ

 
As with all things food, PJ doesn't stray too far off from neighbouring Kuala Lumpur.
7. Ramen Bar Shi Shi Do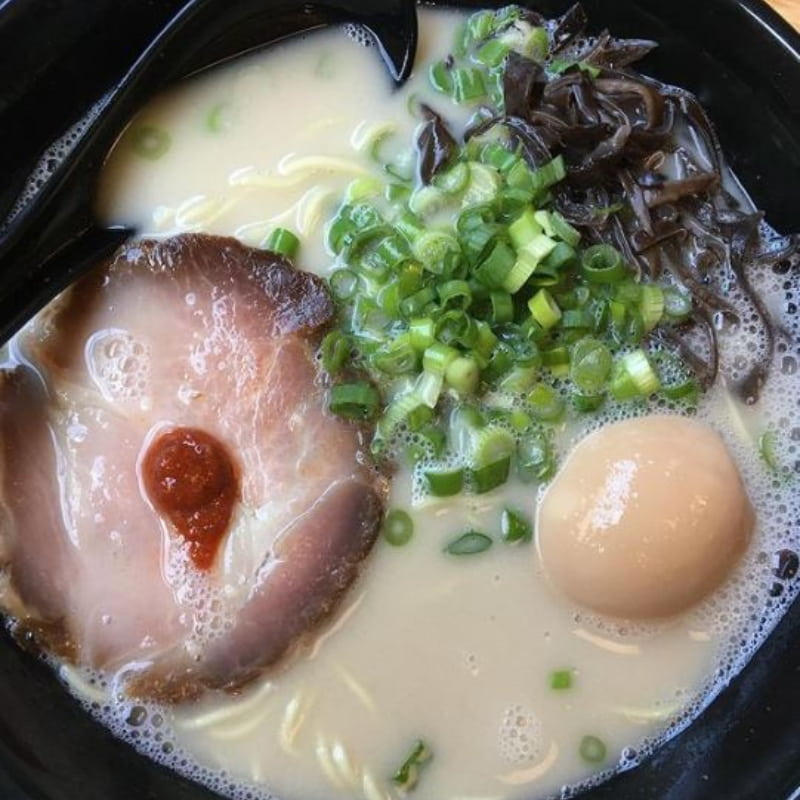 Menya Shishido of Jaya One fame found a new base across the street within the industrial walls of The Gasket Alley, rebranding itself to Ramen Bar Shi Shi Do—and business has been booming. Snaking lines of famished diners are common sights on weekends. While the new joint takes on an izakaya identity offering yakitori and high balls, it remains a ramen shop at its core. And one of the best in PJ. The go-to order for many is the classic Aijitama Chasu Ramen, which sees springy noodles, black fungus, onsen egg, and pork shoulder soaked in your choice of broth. 
Address: The Gasket Alley, 15-5 @, Jln 13/6, Seksyen 13, 46200 Petaling Jaya
Opening Hours:
Wed – Sun: 11am – 11pm
Contact: ramenbarshishido@gmail.com
Related: 10 Best Izakayas In KL & PJ That'll Make You Think You're In Japan. Itadakimasu! 
8.  Tomo Ramen Bar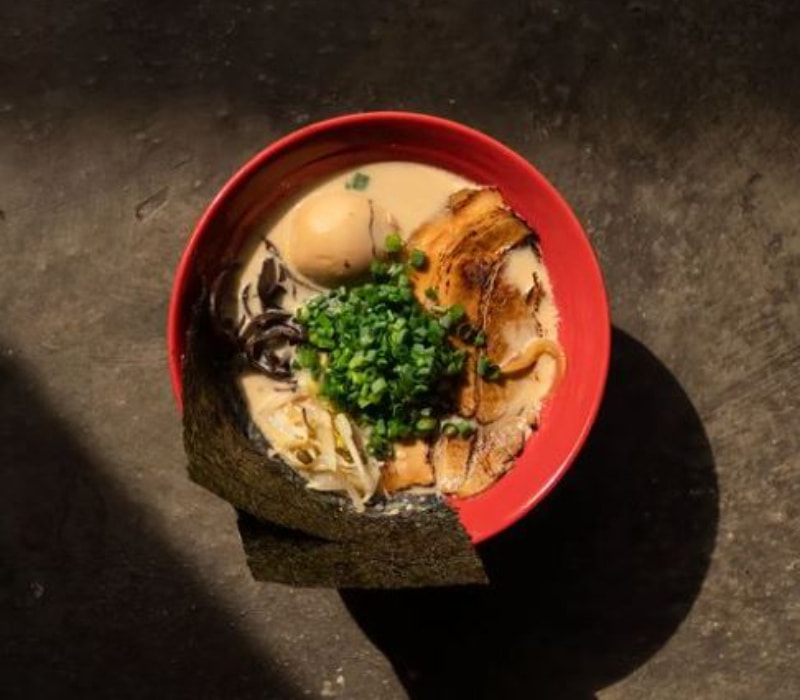 Damansara Uptown's Tomo tackles ramen flavours with creative subtlety, by offering a miso soymilk broth that's part creamy and part spicy. The broth is made without meat, but the bowl still packs a punch thanks to rich proteins like pork belly, wood ear fungus, and soft-boiled eggs. But fret not if you aren't keen on the taste of soy lingering in your ramen, the menu also has 20-hour-simmered pork broths. 
Address: 75, Jalan SS 21/1a, Damansara Utama, 47400 Petaling Jaya 
Opening Hours:
Tues – Fri: 11am – 3pm, 5pm – 9.30pm
Sat – Sun: 11am – 9.30pm
Contact: 03-7733 7755
9. Bari-Uma Ramen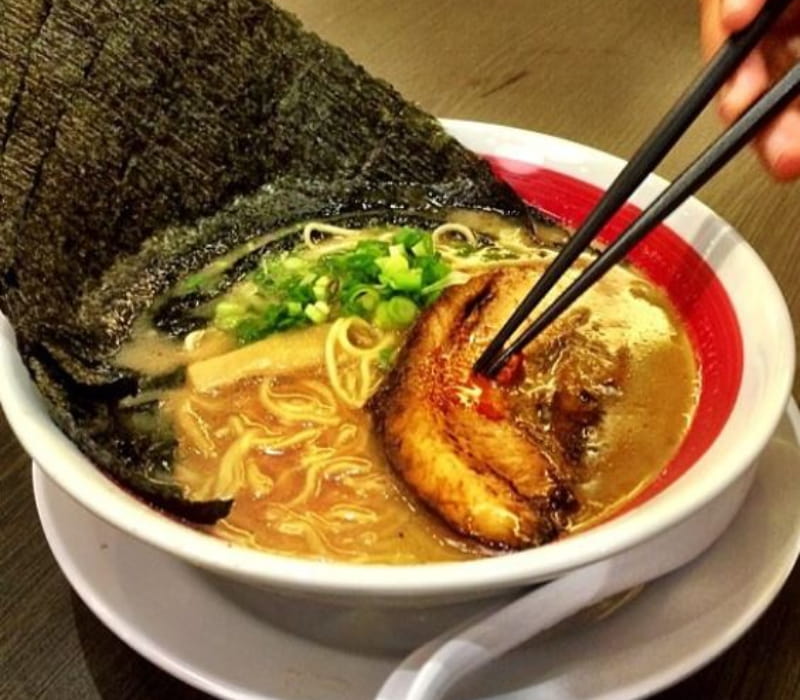 Bari-Uma Ramen continues to be the chief attraction of Jaya Shopping Centre. It's not even a stretch to say that the restaurant is the mall's saving grace. Regarded as one of PJ's best ramen restaurants, Bari-Uma, which also operates a handful of branches in Japan, is known for full-flavoured pork broths and thick chasu slabs. Each bowl is intentionally minimalist with only a splash of toppings, allowing ingredients to shine individually or gel harmoniously to create a cohesive flavour.
Address: Lot L3-11, Level 3, Jaya Shopping Centre, Jalan Professor Khoo Kay Kim, Seksyen 14, 46100 Petaling Jaya
Operating Hours: Daily, 11.30am – 8.30pm
Contact: 03-3132 9588
Website | Facebook | Instagram 
10. Ramen Seirock-ya
On the other end of Damansara Uptown, a 5-minute walk from Tomo, is Ramen Seirock-ya. Certified halal, toripaitan ramen is the default go-to here, which has a creamy base made from chicken bones. You can't go wrong with the Ramen Extreme option of tender chicken slices, soft-boiled eggs, nori, shredded cabbage, and a slice of lemon for some zing.
Address: 6-G, Jalan SS 21/35, Damansara Utama, 47400 Petaling Jaya
Opening Hours: Daily, 12pm – 9pm
Contact: 03-7492 7509
Website | Facebook | Instagram
Comfort Your Weary Soul With The

Best Ramens In KL

&

PJ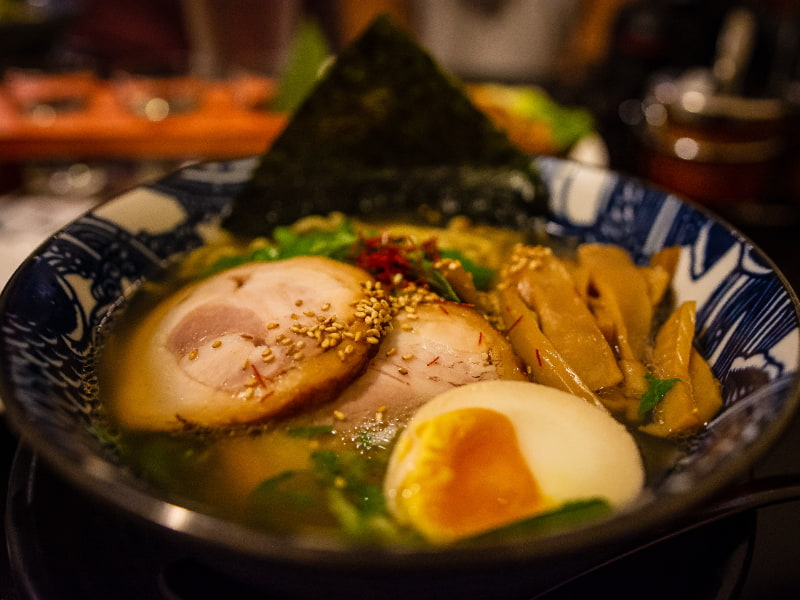 We hope this list comes in handy when you're hankering for the best ramens in KL and PJ! But there's more to Japanese cuisine than warm broths. Check out these places for all-you-can-eat buffets of sushi and prime beef cuts or splurge on an omakase meal that you won't forget.