Malaysians just can't keep their hands off their smartphones when driving or riding on the road. While the irresponsible ones would have no qualms texting, browsing social media, and god-forbid, TikTok-ing behind the wheel, many rely on the device for live traffic updates and getting to where they want to go on our often-confusing city streets. Car phone mounts are ubiquitous and must-have accessories for all car owners who use their phones for navigational purposes, but what about those on two wheels? If you are looking for ways to ride more safely while still having your phone in your front view, you should invest in one of these best waterproof and magnetic motorcycle phone holder.
Best

Waterproof Motorcycle Phone Holders

To Buy In Malaysia
Never fear the rain again.
1.   MOTOWOLF Waterproof Phone Holder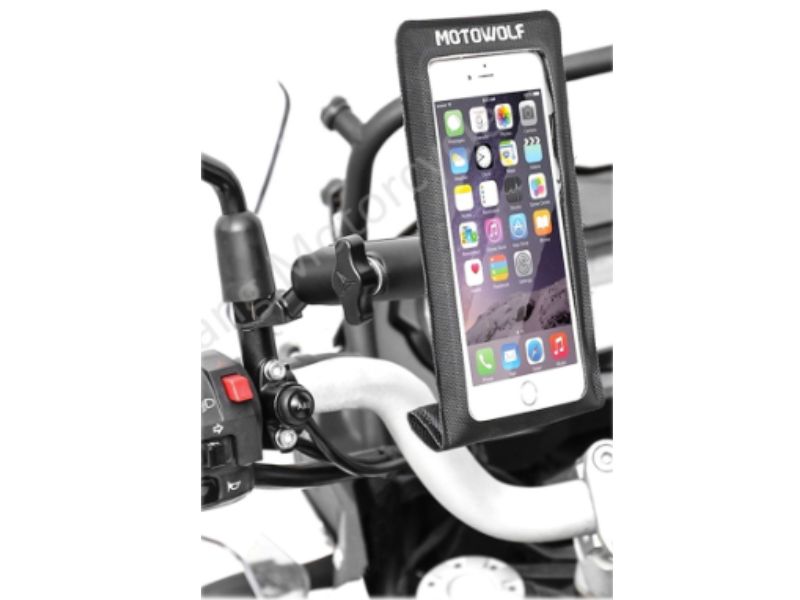 The MOTOWOLF waterproof phone holder has a solid and sturdy build that can hold your phone securely. You can fit a compact 4-inch phone to a large 6.3-inch device into its waterproof pouch, which has a touch-friendly shield allowing you to operate your phone. It is suitable to be mounted on motorcycles and bicycles, with two types of attachments that can be mounted on the handlebar or the side mirror (motorcycle).
2.   ROCKBROS 360°

Waterproof Motorcycle Phone Holder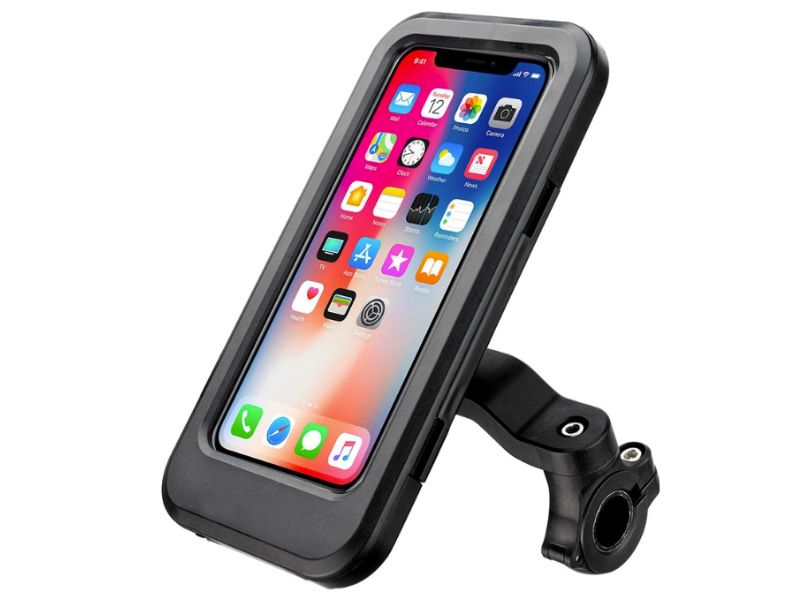 This motorcycle waterproof phone holder from Rockbros has an IPX6-rated water-resistant design to keep your phone safe from the rain. The holder enclosure has a highly-transparent and sensitive screen that not only makes operating your phone easy but also keeps it clearly visible during riding (it even comes with a transparent back cover for you to use your phone's camera). On top of that, its 360° rotation ball mechanism allows you to freely adjust the mounting angle for easy viewing, while a cutout hole at the bottom of the enclosure lets you charge your device with a power bank on the go.
3.   Decathlon Waterproof Smartphone Holder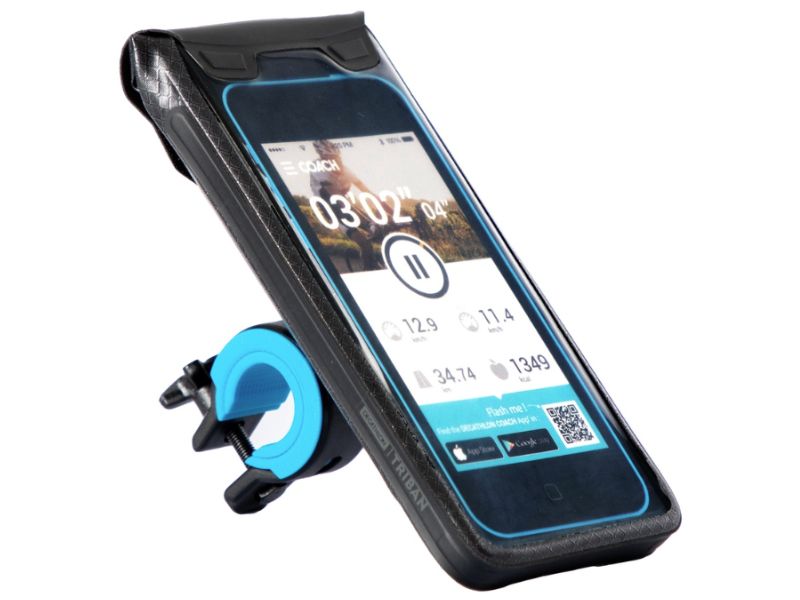 Decathlon's weather-resistant phone holder for two-wheeled vehicles ensures your phone will be protected from splashes and bumps. The sturdy holder uses screw clamps to keep the device perfectly stable (it can be mounted vertically or horizontally) while you ride on all road surface conditions. Though it may be a hassle to fit a phone on some phone holders, you can easily slide your device into this holder with minimal fuss!
4.   West Biking 360° Adjustable Waterproof Phone Holder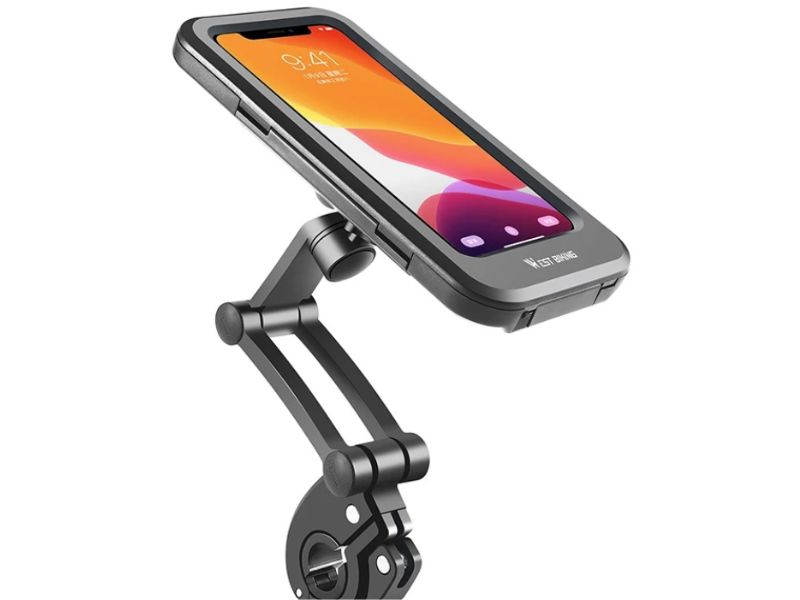 Here's another phone holder that has water-resistant properties you can consider. Rated IPX6 with a drop-proof shell, sensitive TPU touch screen, height adjustable arm, and 360° rotatable ball joint design, the West Biking phone holder is as good as it gets when it comes to offering protection and usability. Your phone will be supported by a magnetic suction sheet inside the holder enclosure that prevents it from shaking and shifting around.
Best

Magnetic Motorcycle Phone Holders

To Buy In Malaysia
Snap! It's so easy to mount and dismount your phone.
5.   RAINMAN Tempest Classic

Magnetic Motorcycle Phone Holder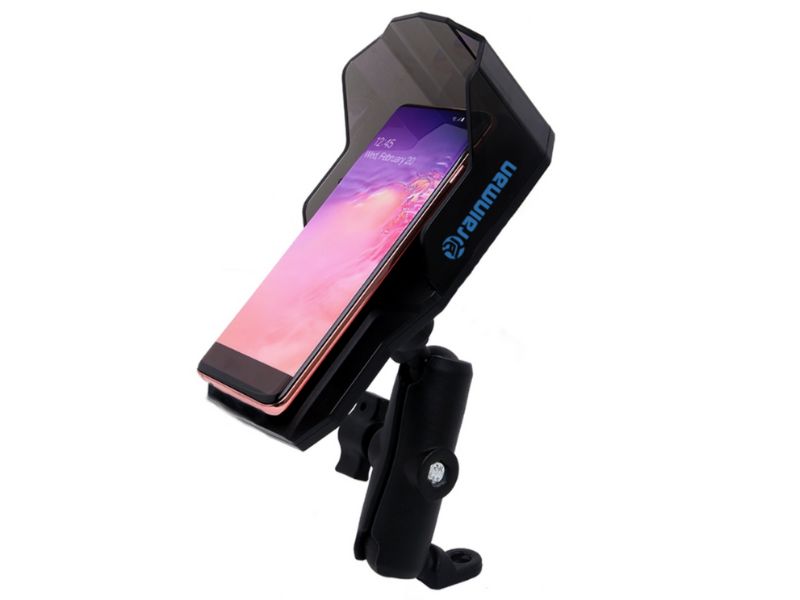 Promoted as the most advanced and innovative phone holder for motorcycles, the RAINMAN Tempest Classic magnetic phone holder for motorcycles features super strong Neodymium magnets capable of holding weights up to 20kg! It has shock-resistance, anti-slip, and vibration-dampening features to keep your phone from falling off no matter the road condition. In addition to providing a sunshade for better visibility of your phone's display, the built-in visor also shields it from water splashes.
6.   RAINMAN Tempest Pro

Magnetic Motorcycle Phone Holder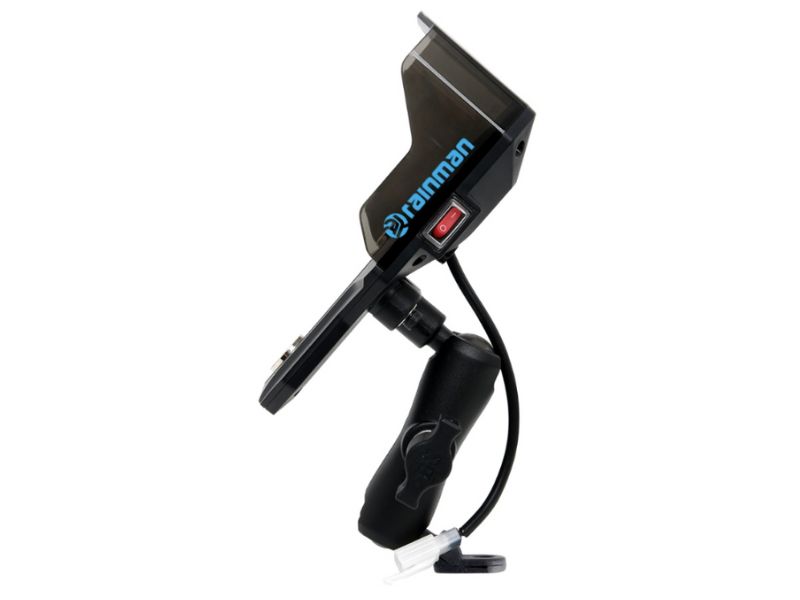 The Tempest Pro magnetic motorcycle phone holder from RAINMAN has all the best features from the Tempest Classic like strong magnets, shock resistance, and a built-in visor, but it also comes with an integrated phone charging feature for those who need it. With fast charging, you can quickly top up your phone's battery whenever you hop onto your bike, so you'll never have to worry about running out of juice as you go about your day.
7.   RAINMAN Tempest Air Minimalist Phone Holder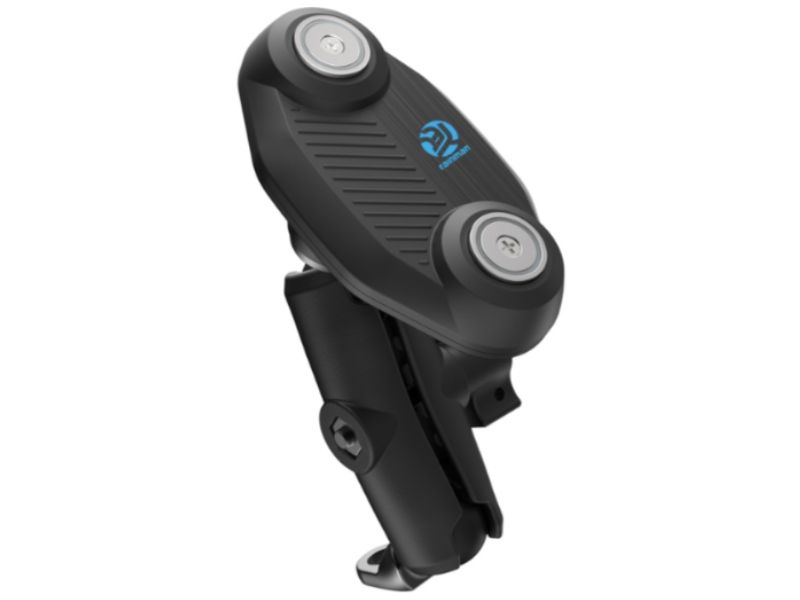 Want a magnetic motorcycle phone holder that takes up less space on your bike's handlebar? Check out the RAINMAN Tempest Air Minimalist mount. It's minimalist and stylish design will complement all bike styles. Don't be fooled by its tiny size though, as it can also hold up to 20kg of weight. Moreover, it has 360° angle adjustability that will make life easy for every rider.
8.   Newboler Magnetic Motorcycle Phone Holder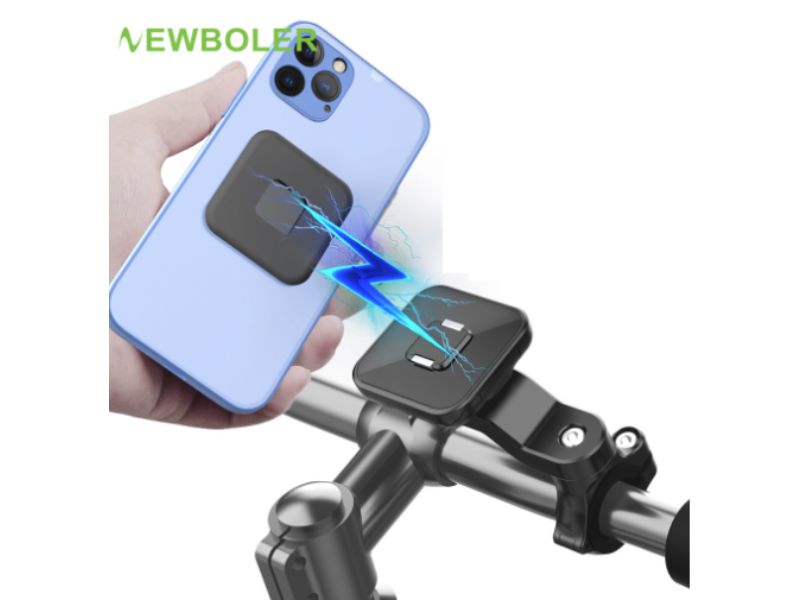 If you're seeking a more affordable option, have a look at the Newboler magnetic phone holder. Made from nylon fibre, this holder comes with a magnetic patch that can be stuck to the back of any phone. Once attached to the mount through a magnetic lock, you will be able to rotate your phone to a horizontal or vertical position to get your preferred viewing angle.
Don't Gamble On Your Safety, Get One Of These Motorcycle Phone Holders For Your Bike Now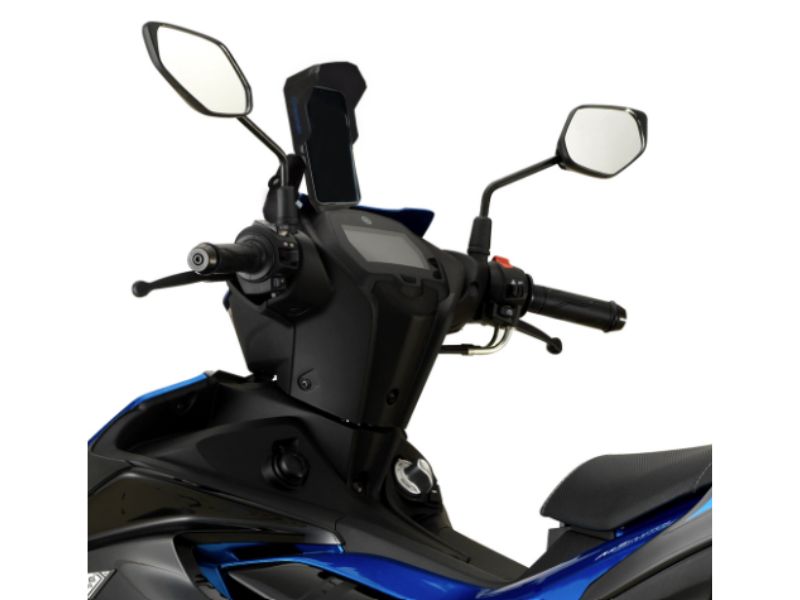 Motorcyclists make up the majority of road accident victims, and we can probably attribute some of them to riders' recklessness due to being distracted by smartphone usage. Nothing can be more dangerous than taking your eyes off the road and steering your bike with one hand. With a proper phone holder installed on your motorcycle, the chances of you getting into accidents can be drastically reduced. And it doesn't even cost that much when compared to damage repair and hospital bills!
For all your car and motorcycle accessories needs, be sure to vroom your way to Shopee AutoMall!
Related: 9 Best Car Phone Holders For You To Look At Your Handset Without Breaking The Law