The word omakase gets thrown around often, seemingly as a universal term that refers to "expensive sushi" with matching premium ingredients. It's true in that regard. An omakase meal is pricey. But it's also an experience where you, the diner, place complete confidence in the chef's expertise to create immaculate dishes. After all, the word omakase means "I'll leave it to you" or "I trust you". 
Why Is

Omakase

So Expensive? 
As many course menus tend to be, you're forking out for the experience and the food. Typically, you'll get an assortment of sashimi, sushi, cooked dishes, and seasonal vegetables. Common ingredients can range from otoro (fatty tuna belly) and hirame (olive flounder) to akagai (red clam) and anago (salt water eel). Seats normally are by the bar so you get a full view of the preparation process. 
Where To Have The

Best

Omakase

Meals In KL
While most omakase restaurants accept walk-ins, it's probably a good idea to make reservations due to limited seating. 
Sushi Hara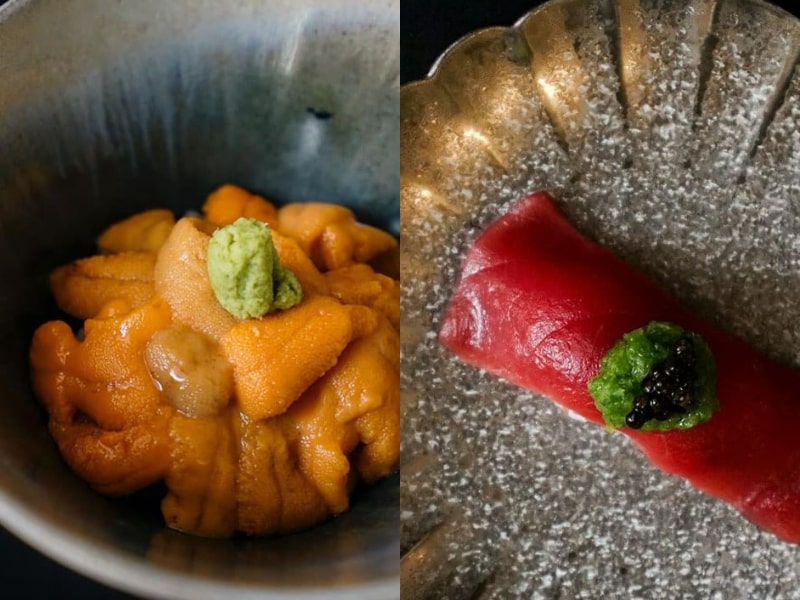 One of the best omakase restaurants in KL is Sushi Hara in The Linc. Here, you'll sit through a premium dining experience with a rotating menu curated by chef Usami Yasuro, a Yokohama native who boasts over three decades of experience behind the counter. Choose between lunch and dinner, and decide on how many pieces of sushi you'd like to have. If your budget permits, you can even include a serving of A5 Japanese wagyu. Once your order is locked in, sit back and leave the rest to Usami and his brigade. 
Address: No. 360, Level 2-12 & 13, The Linc, Jln Tun Razak, 50400 Kuala Lumpur
Opening Hours: 
Daily, 12pm – 2.30pm, 6pm – 10.30pm
Contact: 017-821 5556
Website | Facebook | Instagram 
TAKA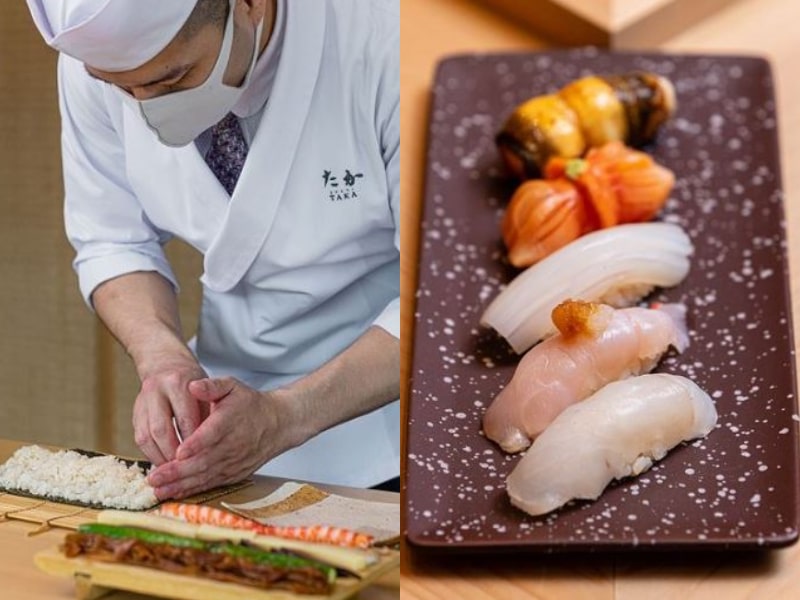 TAKA is perhaps the epitome of luxury Japanese dining in KL. Not only will you get to taste an eclectic selection of traditional Edomae-style sushi made with air-flown seasonal ingredients from Japan, you'll also dine at a 300-year-old Hinoki wood 16-seater counter. Chef Daichi Yazawa will make it worth your time (and money) as he masterfully moulds unique delicacies into edible works of art.
Address: Level 3A, The St. Regis, 6, Jalan Stesen Sentral 2, Kuala Lumpur Sentral, 50470 Kuala Lumpur
Opening Hours: 
Daily, 12pm – 2.30pm, 6.30pm – 9.30pm
Contact: 012-330 3600
Website | Facebook | Instagram
Sushi Oribe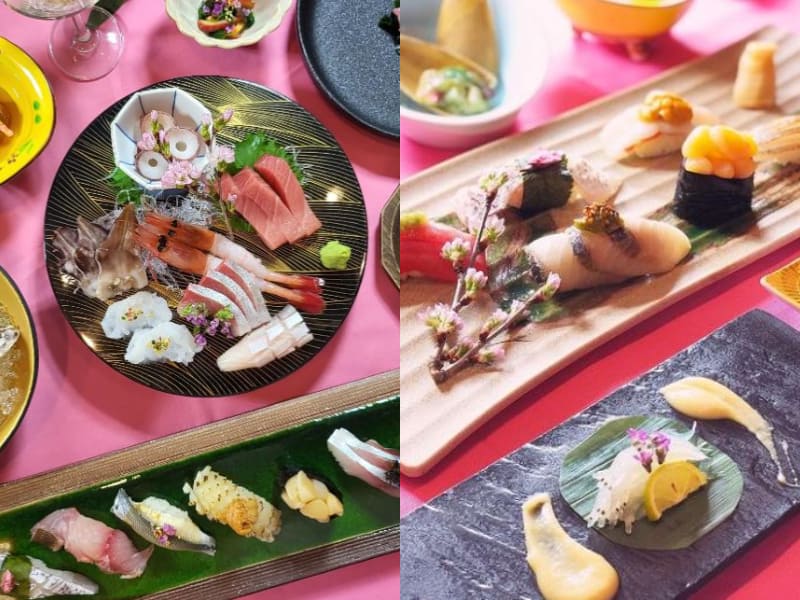 Helmed by an ensemble of Japanese sushi masters, Sushi Oribe has amassed a loyal following for serving some of the best omakase experiences in the heart of KL. The restaurant rotates its dishes based on the four seasons (spring, summer, fall, and winter), so there's always something fresh on the menu. Due to its immense popularity, reservations are highly recommended. 
Address: Vipod Residences, Ground Floor Block C-1, No 6, Jalan Kia Peng, Kuala Lumpur, 50450 Kuala Lumpur
Opening Hours: 
Tues – Thurs: 12pm – 3pm, 6pm – 10pm
Fri – Sat: 12pm – 3pm, 6pm – 8pm, 8.30pm – 11pm
Sun: 12pm – 3pm, 6pm – 10pm
Contact: 03-2181 4099
Website | Facebook | Instagram
Sushi Azabu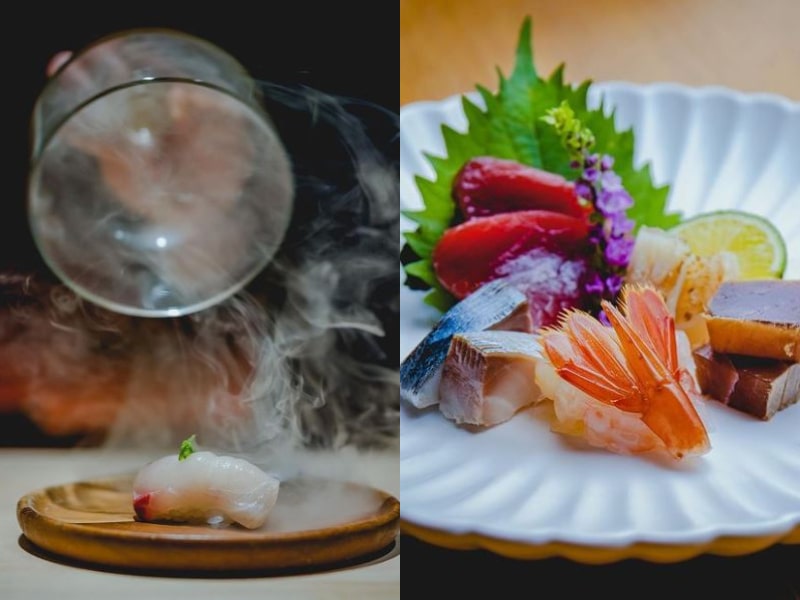 As the Malaysian outpost of New York's Michelin-starred Sushi Azabu, it goes without saying that the ingredients and dishes are of the highest quality. Spanning seafood favourites like salmon and bluefin tuna, they're flown directly from the coast of Japan twice a week. Meanwhile, the tasteful dining room is designed around an open concept where you'll get an unobstructed view of the action.
Address: 4F Lot 10 Shopping Centre, 50, Jln Sultan Ismail, 50250 Kuala Lumpur
Opening Hours: 
Daily, 12pm – 3pm, 6pm – 11pm
Contact: 03-2119 2624
Website | Facebook | Instagram
Sushi Hibiki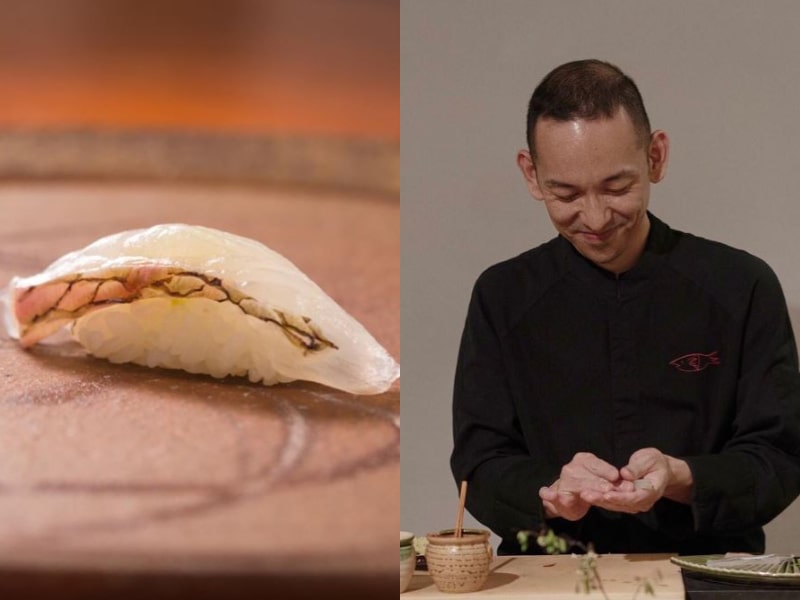 Located in Four Seasons Hotel, Sushi Hibiki owes its acclaimed reputation as one of the best omakase restaurants in KL to chef Makoto Saito Sam. Chef Sam, who speaks fluent English having worked in countries like Italy and Australia, often interacts with diners while preparing sushi with finesse. As you work your way through the menu from small bites to the main course, relaxing jazz tunes play in the background, tying in with the cosy and intimate dining experience of the place.
Address: Lot B1-04(A), Basement 1 Shoppes at Four Seasons Place KL, 145, Jln Ampang, 50450 Kuala Lumpur
Opening Hours: Tues – Sun: 6pm – 10pm
Contact: 03-2391 9008
Website | Facebook | Instagram
Ed.ju Omakase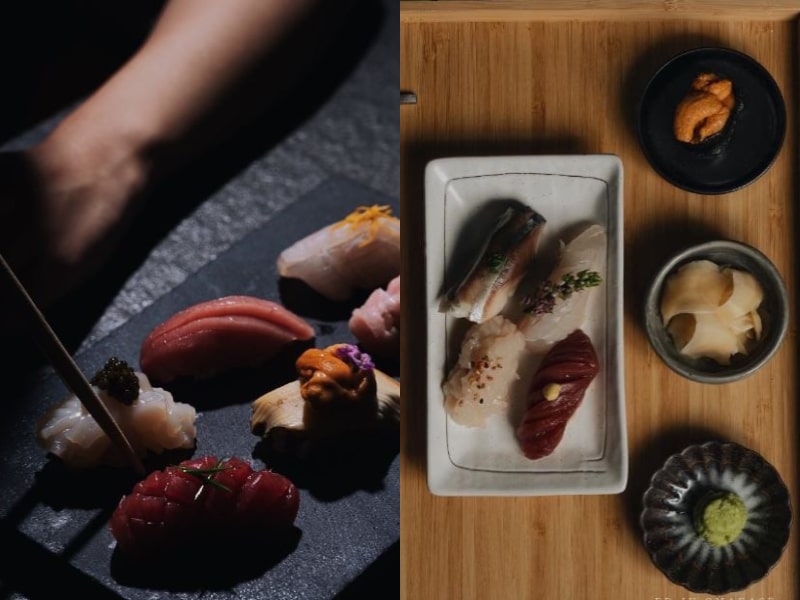 With the capacity to only seat 10 guests at any one time, eating at Ed.ju Omakase is an exciting and engaging affair. The seasonal menu is crafted by local chef Eddie Ng, who has earned his stripes working in the kitchens of London. While staying true to the ethos of omakase, chef Eddie also puts his own personal touches on the dishes, resulting in plates of progressive creations not seen anywhere else. 
Address: G-19 Ground Floor, Damansara City Mall, Damansara City, 6, Jalan Damanlela, Damansara City, 50490 Kuala Lumpur
Opening Hours: 
Mon – Sat: 12pm – 12am
Contact: 012-301 3060
Website | Facebook | Instagram
Sushi Kazu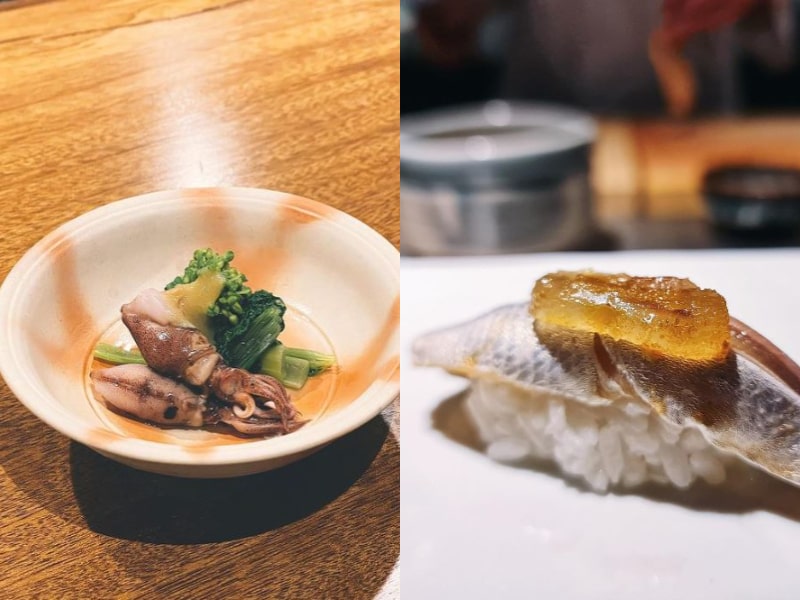 Sushi Kazu's stripped-down decor is by design, so you can pay attention to what matters most: the food. Chef Norikazu Shibata brings with him three decades of experience in the art of sushi-making. Armed with innovative culinary techniques, he presents seasonal creations to the table, all guaranteed to be bursting with umami-rich flavours. 
Address: Lot 8-A, Plaza Batai, Bukit Damansara, 50490 Kuala Lumpur
Opening Hours: 
Daily, 12pm – 11pm
Contact: 03-7490 2208
Website | Facebook | Instagram 
Treat Yourself (Or Someone Else) At The

Best Omakase Restaurants In KL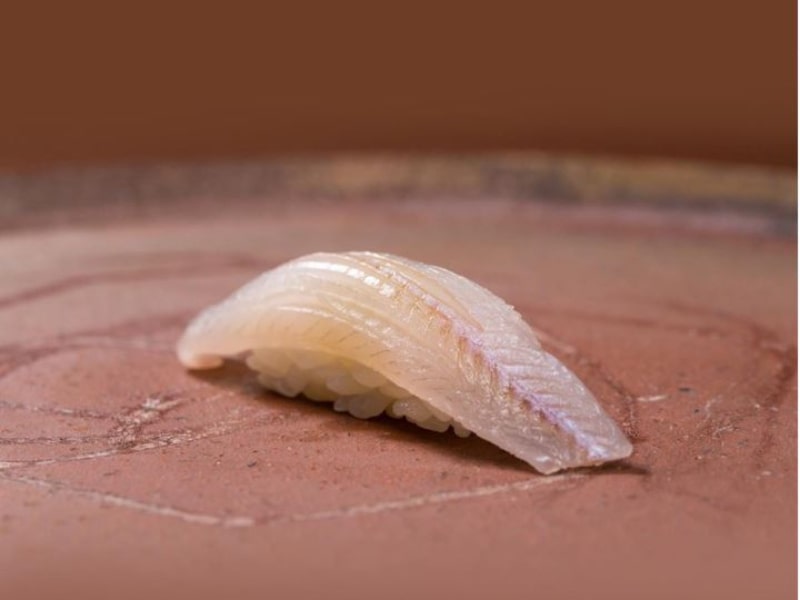 The beauty of omakase lies in the fact that no one knows what to expect because menus depend on seasonality, availability of certain ingredients, and the chef's expertise. There's no denying that the prices are heavy on the pocket, but if done right, the experience of dining at the best omakase restaurant in KL will be one that stays with you for a long, long time. 
Not up for fine dining? There are different ways to stretch your dollar—how does pigging out at these all-you-can-eat Japanese buffet restaurants sound?