Reading is an essential part of our daily lives. It develops our minds, inspires our imaginations and creativity, and expands our vocabulary for more effective communication. This is why it's important to expose your child to the world of reading as early as you can. So, we've put together the guide below to help you teach your kids how to read.
When Should You Teach Kids How To Read?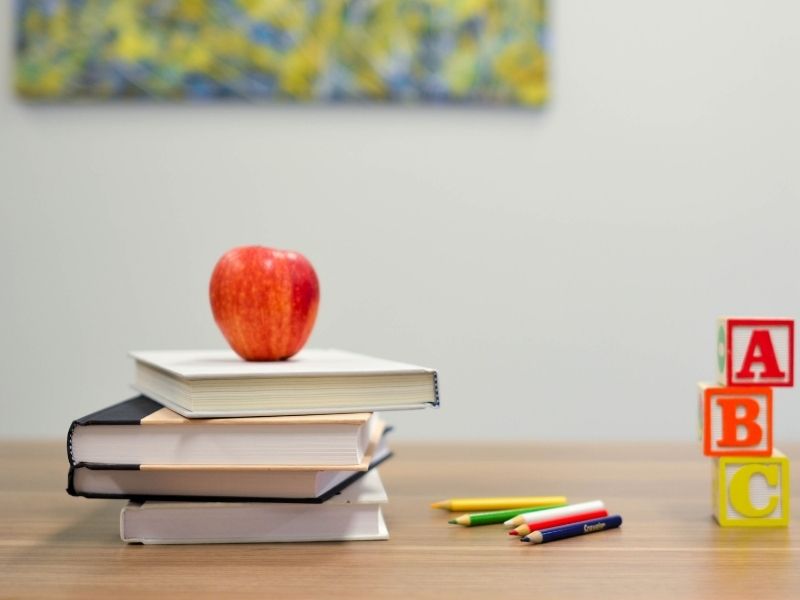 There's no particular 'right' age, and it's highly dependent on your child because each child progresses at a different rate. The general consensus though is that the window between ages two to four is a good time to start teaching your child how to read. Bear in mind that there shouldn't be any specific expectations for your child to immediately know how to read within this period. After all, they're still developing and growing in more ways than one.
When using the methods we are about to share, think of it as preparing your child for reading lessons later on. The goal is to give them somewhat of a head start, and hopefully, to get them interested in reading. Even if all they can do at first is recognise letters, that's still progress!
Methods On How To Teach Kids To Read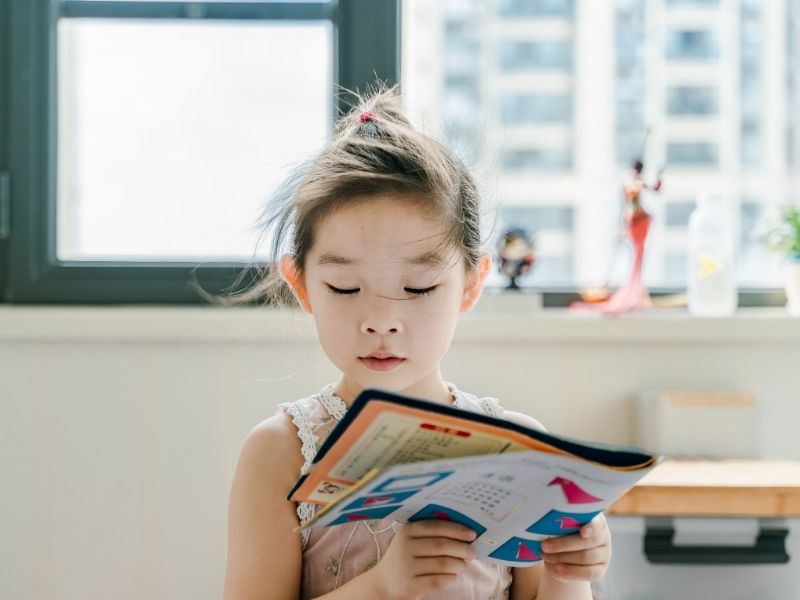 Phonics Reading Method
Phonics is a classic method that's been used to teach kids how to read, and it's one of the best methods out there. It first teaches children about the alphabets, which includes learning the names of the letters along with the sounds they make. Once they become familiar with the individual letters and their sounds, they then learn to blend those elements to form a proper word. 
Essentially, the phonics approach helps children break down the word bit by bit instead of forcing them to recognise the word as a whole. Let's say your child is learning about the word cat. They can separate it by the /k/ sound first, followed by /a/, and lastly /t/. After they have successfully divided the letters by their sounds, they can then piece them together to sound out the word /kat/. 
Now, as you are teaching the sounds, it's important to tell your child that the names of the letters and their actual sounds are completely different. That is to say, the name of the letter cited on its own doesn't always reflect their corresponding sounds. In this case, the letter C is pronounced as /see/, but its sounds consist of /k/ or /s/. This will make lessons less confusing because the distinction between the two is now clear to your child. 
Exposing your child to as much vocabulary and written print as possible is a great way to teach them how to read. Though, it's also important to make this learning experience a fun one. As the phonics method requires a lot of repetition, children can easily get bored and distracted during lessons. However, by integrating visually stimulating learning materials, your child will be a lot more interested in staying engaged. Here are some tools that will make learning letters and sounds via the phonics method easier. 
Recommended: Mideer My First Cognitive Card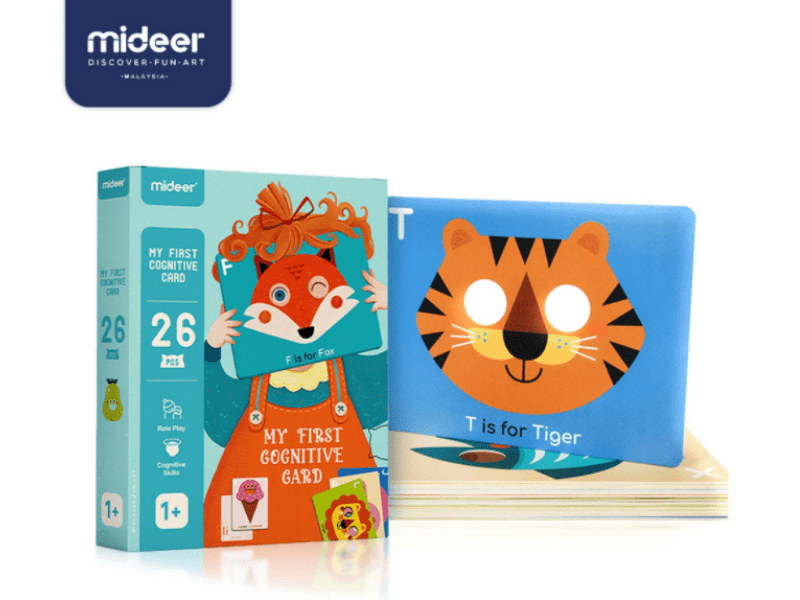 These alphabet flashcards are a fun way to teach your kid how to read letters individually and help them familiarise themselves with the corresponding sounds. The double-sided flashcards feature a pair of cut-out holes that you or your kid can peek through. Hold up the lettered side of the flashcard, and have your child state the name of the letter followed by the sound. Later on, use the reverse side to teach them how to enunciate whole words. These flashcards are tear-resistant, so you won't have to worry about durability issues. 
Recommended: Scholastic Early Learners: Phonics Skills Workbook (Kindergarten)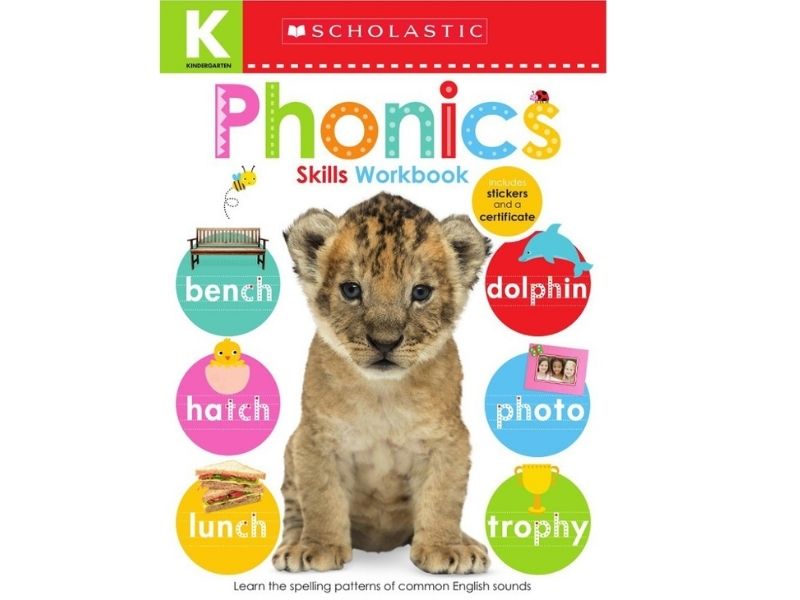 This is a great tool for teaching young children how to read. In this workbook, your child will be learning about common English sounds together with their spelling patterns. They'll also learn how to properly use long and short vowels, as well as comprehend the effects of the silent 'e' and bossy 'r'. It's filled with colourful pages and eye-catching illustrations to make reading exciting for your little one. There are even two pages worth of stickers, which you can use as a reward system to motivate your child.
Recommended: Usborne Phonics Readers Box Set Collection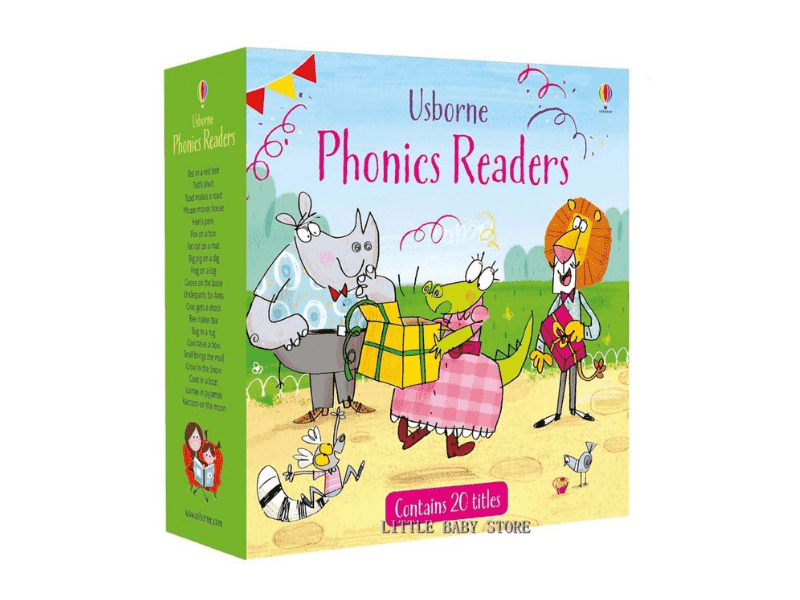 For older children who are starting to enjoy reading, this phonics box set is for them. It includes 20 titles, each with an amusing story and simple rhyming texts to teach your kids how to read. Each book is also illustrated with delightful drawings and fold-out flaps that will keep your child entertained even as they learn their short and long vowels. This set was created in consultation with reading experts, so the books contain bonus notes for parents and teachers.
Context Support Reading Method
While this method is not so widely discussed, that doesn't make it ineffective as a system to teach your kids how to read. It firstly captures the reader's attention by combining the correlation between words and images. Since kids' attention spans are short (around three to five minutes), providing them pictures to look at with the text keeps them concentrating. For some cases, it can also help them piece together what unfamiliar words mean.
Context support reading is best introduced when your child has already mastered phonics reading. It's a great tool to instil a healthy reading habit to maintain your child's reading momentum. Here are two good book series to get your child reading with the support of images.
Recommended: Ladybird Read It Yourself Collection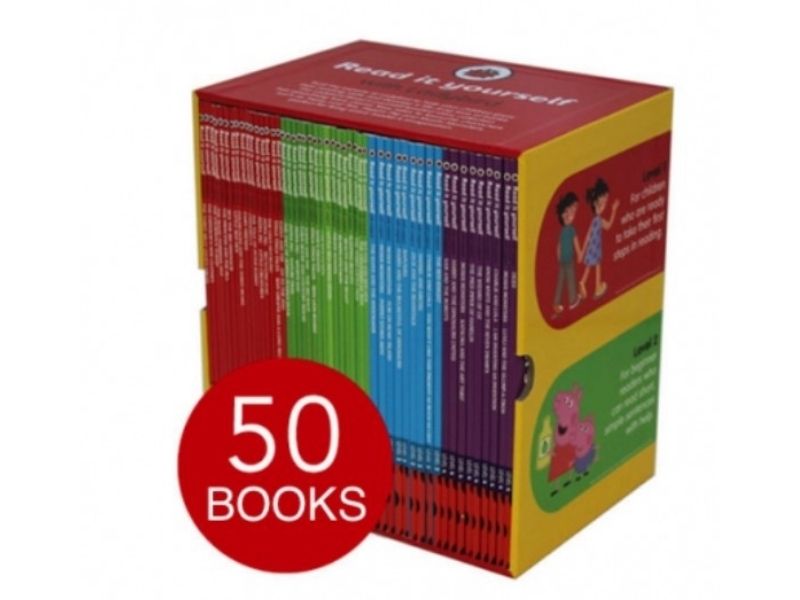 This collection contains 50 books in total with four reading levels to assess your child's reading progress. They're filled with illustrative cartoon images of classic, beloved fairytale stories, and more. Your child will have a fully immersive storytelling experience, as they navigate the journey of reading and expand their vocabulary in the process.
Recommended: Keywords With Peter And Jane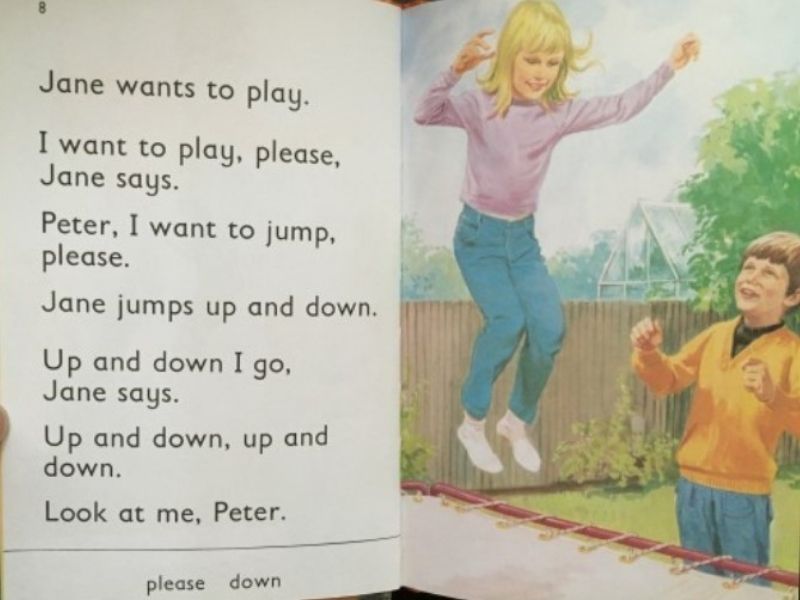 Keywords With Peter And Jane is a must-have reading essential in every kid's bookshelf. They introduce each keyword bit by bit, repeating them consistently throughout the text, so your child will be able to recognise the words later on when they see the same keywords. With this collection, your child will be honing their knowledge of new keywords each day and gradually progressing in their reading levels.
Other Tips On Teaching Kids To Read Effectively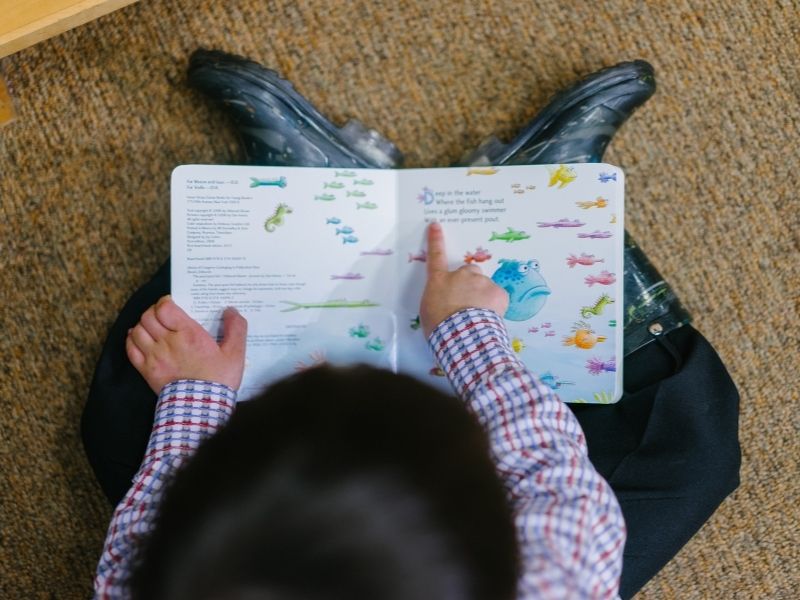 If you are using the phonics method to teach your child to read, keep lessons to around 10 to 15 minutes or limit the lesson to your child learning one letter a day (if they're really restless). It's best to keep the lessons short and fun to keep your child engaged throughout, but maintain a daily consistency. 

Remember to explain the meaning of the words too. This will not only maintain their interest but also ensure that your child understands what the words they are learning represent. It's also good to switch up the books every now and then to expose your child to new vocabulary. 

Read together with your child on a daily basis and have discussions based on the book. This strengthens their pronunciation and comprehension skills while encouraging participation. You're showing them what a fluent reader sounds like, so they will know how to sound out the words properly. Be sure to read to them at the same time every day to create a proper routine. 

Each child has their own specific likes and dislikes. Some may be into thrilling adventures while others may like classic fairy tales. Take note of these interests and supplement them with books. If they read for enjoyment and are able to relate to the content, eventually they'll start taking the initiative to read on their own. For suggestions, check out our other article on

must-have story books for kids of all ages

.
Be Patient When You Teach Your Kids How To Read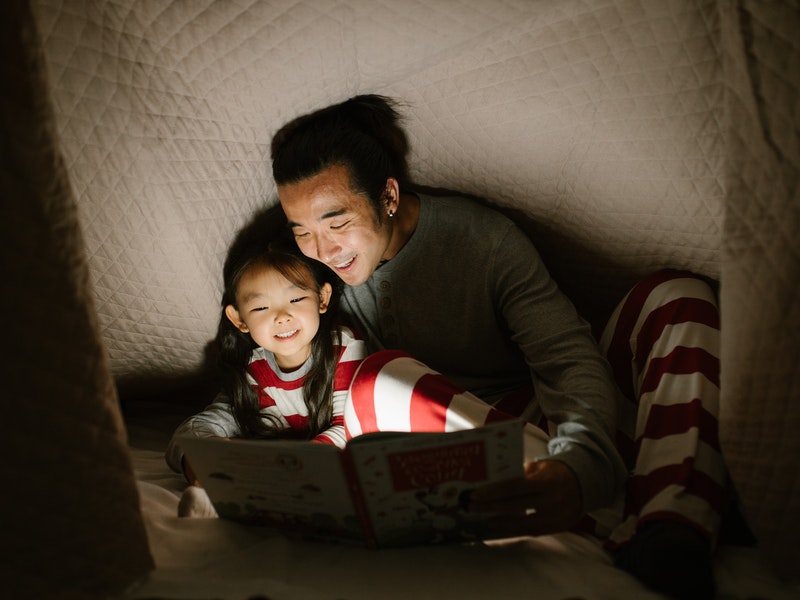 We understand the concern you may have if your child seems to be struggling with reading. However, it's important to remember that learning takes time and each child learns at their own pace. Of course, there's nothing wrong with pushing your child, as it builds resilience. But don't let comparison be the root factor.
For more fun educational ideas, check out these eight effective learning games. And if good deals are up your alley, swing by Kedai Buku Shopee for the latest promotions on books, games, and hobbies, plus bi-weekly vouchers and theme refreshes.