Shopee Raya Sayang Hei! 
Shopee's latest sale right after the Ramadan Kasi Sayang campaign. Taking place from now to 24 April 2023 (peak days on 11 April and 18 April), this sale on Shopee is set to offer necessities at the lowest prices plus the best deals in the market as you plan for the Raya festivities.
You'll get to enjoy free shipping with a minimum spend of RM5, RM10 Raya deals, and a chance to drive home a Perodua Alza! 
Win A Car, Nab RM10 Deals, And Claim Lots Of Vouchers 
With love, from Shopee. 
1. Tap & Win Perodua Alza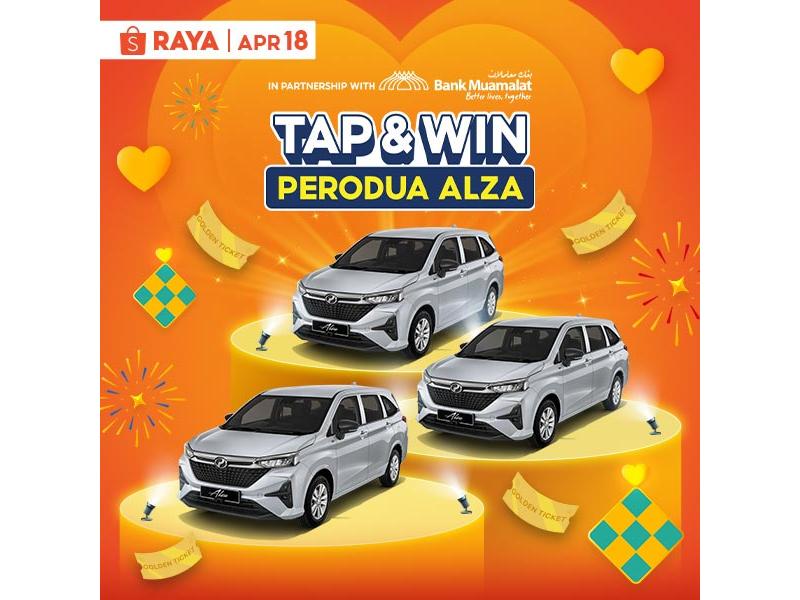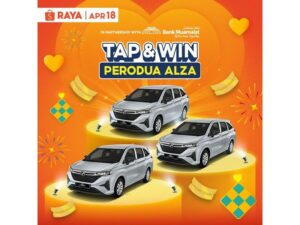 The opportunity to drive home the all-new Perodua Alza continues into Shopee's Raya Sayang Hei sale from now to 24 April 2023! Just take part in Tap & Win on the Shopee App and you're on your way to winning the 7-seater MPV with ample legroom! 
The instructions are simple: Play the game to collect as many golden tickets as possible for a higher chance of winning the car. Another requirement is to purchase at least one item from the Bank Muamalat Official Store on Shopee. 
Three lucky participants will then be selected and required to answer a question correctly on Shopee Live on 3 May at 4pm. 
2. RM10 Ramadan deals 
During this sale, get fashion pieces and accessories, electronics as well as groceries from as low as RM10. This includes Aik Cheong Cafe Art 3in1, microfiber unisex T-shirts, dark spot correcting serums, mini bags, high-powered light bulbs, clip-on phone holders, and Bluetooth earbuds that are sure to leave you breathless as you fight for it to be in your shipping cart. Quantity is limited. 
Zooming in on two particular time slots – 12pm and 10pm on 11 April and 18 April where you can find even crazier items going for RM10. We were told that it'd be items like Khind Electric Oven, 70mai Car Recorder Dash Cam, Case Valker 24" Hand Carry Luggage Suitcase! Might be true, might not be true. You'll just have to wait and see. 
3. 

Automall's Raya Giveaway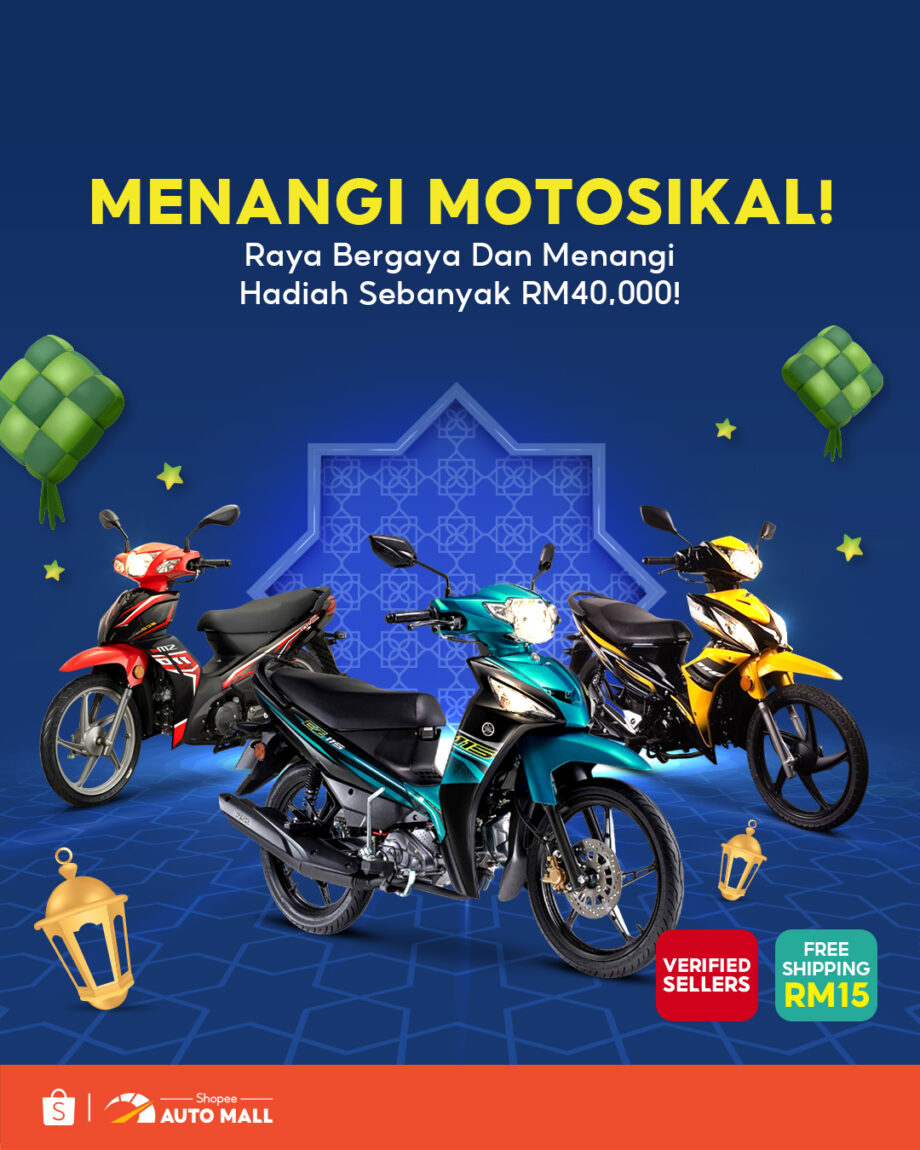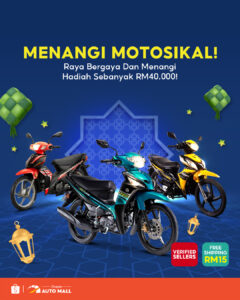 Getttttt ready for Shopee Automall's Raya Giveaway! Stand a chance to win motorbikes, gift sets filled with car accessories, motor accessories, cash vouchers and prizes worth up to RM40,000! 
All you need to do is spend a minimum of RM50 on Shopee Automall (from participating sellers) from now till 18 April 2023 for a chance to win! 
On top of that, if you shop on Shopee Automall, you potentially get to save up to RM3,000 on products on all your automotive needs, in addition to the RM150 discount vouchers, RM100 Shopee rebate vouchers as well as free shipping! Balik kampung with peace of mind as you gear up for the journey home with loved ones in celebration of Hari Raya Aidilfitri.  
Related: A Power Bank For Your Car Battery? Yes It Exists And Here's Why It's An Absolute Must-Have
4. 5AM Sahur Specials 
If your alarm fails to do its job, perhaps a Free Shipping Voucher would. Jokes aside, Shopee is having a segment called 5AM Sahur Specials where you can claim shipping vouchers with RM5 minimum spend. Applicable to free shipping sellers, use it at 5am to enjoy savings on shipping fees. 
5. 3PM Online Bazaar 
Enjoy the excitement of a bazaar all from the comforts of… the chair you're sitting on right now by getting it from ShopeeFood during this Shopee sale. Claim Free Deliver RM4 off (with no minimum spend) and/or Food Discount vouchers up to RM19 off. Redeem them from a curated collection of Ramadan delights and have them safely delivered right to your doorstep. 
ShopeeFood aside, during this 3PM Online Bazaar, you can also claim 100% Coins Cashback vouchers (capped at RM3, and RM5 on 11 April and 18 April) with no minimum spend. The vouchers are applicable to all sellers, so yay to higher chances of receiving cashback on more items. 
6. 10PM Moreh Specials
As the name suggests, from 10pm to midnight, there will be 10% Rebate NOW vouchers that lets you save up to RM120! With a minimum spend of RM80, you can redeem the rebate at Rebate NOW participating sellers. On peak days 11 April and 18 April during this Shopee Raya sale, there will be an increased quantity of the vouchers so be sure not to miss 'em! 
7. Shopee Influencers Fest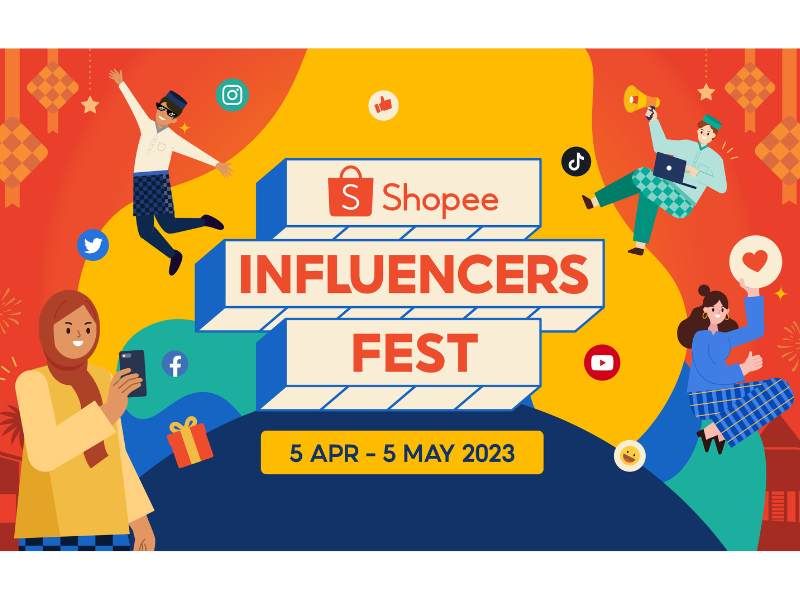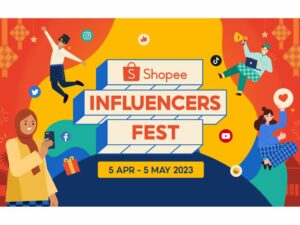 Check out the Shopee Influencer Fest during this Shopee Raya sale, and you might just be selected to receive Shopee Coins. On peak days, the number of coins given to a user will double, offering bigger offsets when users redeem them upon checkout. 
There's also Shopee Influencer's Day where users stand to receive vouchers with 95% off, no minimum spend (capped at RM10). These vouchers can be used at all celebrity stores that are part of the Shopee Celebrity Squad. On top of that, users will get to take part in the Lucky Prize event that will earn them (potentially) prizes including vouchers, coins, mystery boxes and more! 
8. Salam By Shopee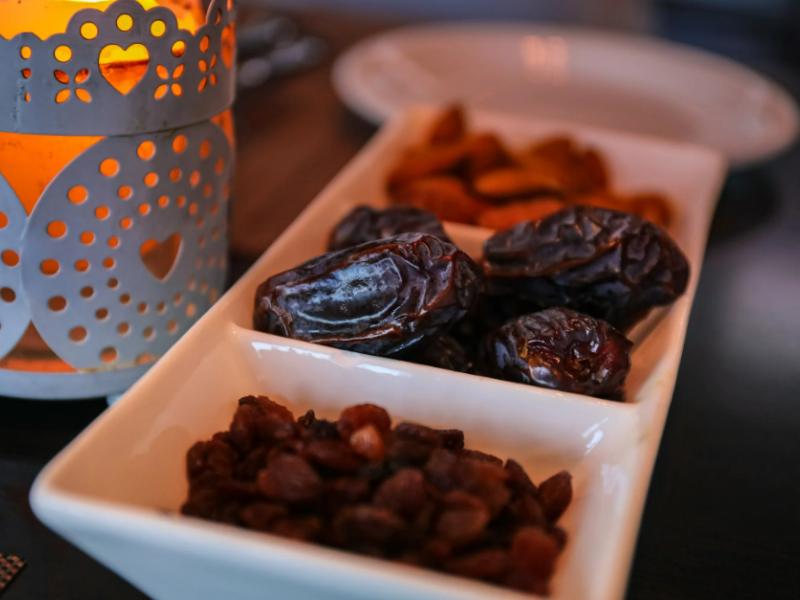 A one-stop place for all things Ramadan-related where you can find weekly content from sahur and buka puasa timings, and recipes of delectable delights, to fashion tips, inspo, and more! 
The Salam By Shopee space during this Shopee sale also carries relevant articles that the writers from the Shopee Blog team have put together, so do give your support by reading the articles which are informative and inspiring! Get ideas on which kitchen appliances that will help cooking easier, or the kind of Raya gift sets to give to your loved ones! 
Check Salam By Shopee now.
9. #ShopeeGivesBack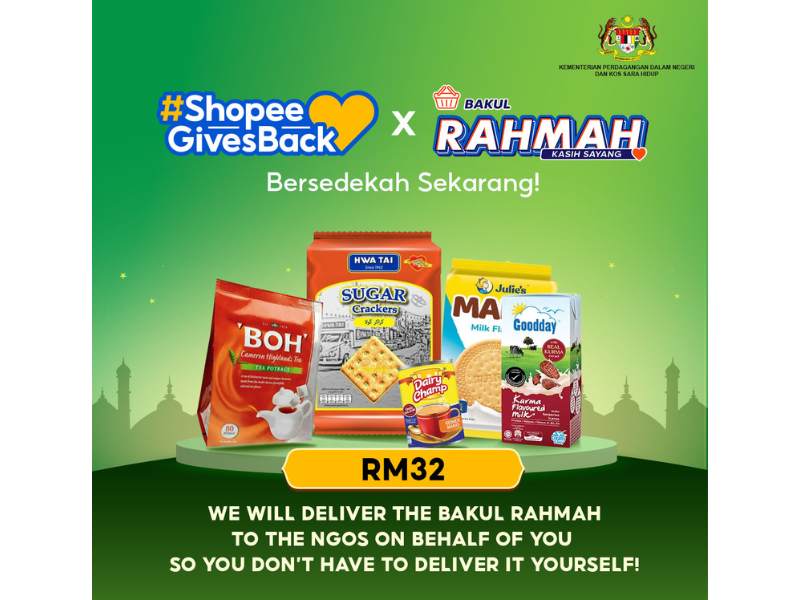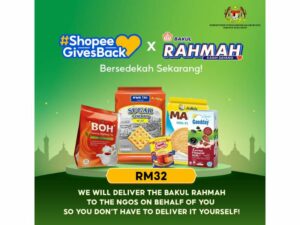 If you want to do your part and give back to society by helping the underprivileged, #ShopeeGivesBack is working together with the Ministry of Domestic Trade and Cost of Living to sell essential item bundles to the public. These bundles, better known as Bakul Rahmah, are to be purchased on Shopee Supermarket by the public for those in need. The Bakul Rahmah will then be delivered to several non-governmental organisations (NGO) including Islamic Relief Malaysia, The Lost Food Project, Kechara Soup Kitchen – Food Bank, and Ukhwah For Ummah before they are sent to the beneficiaries. 
Get All Your Needs At Shopee's Sale From now till 24 April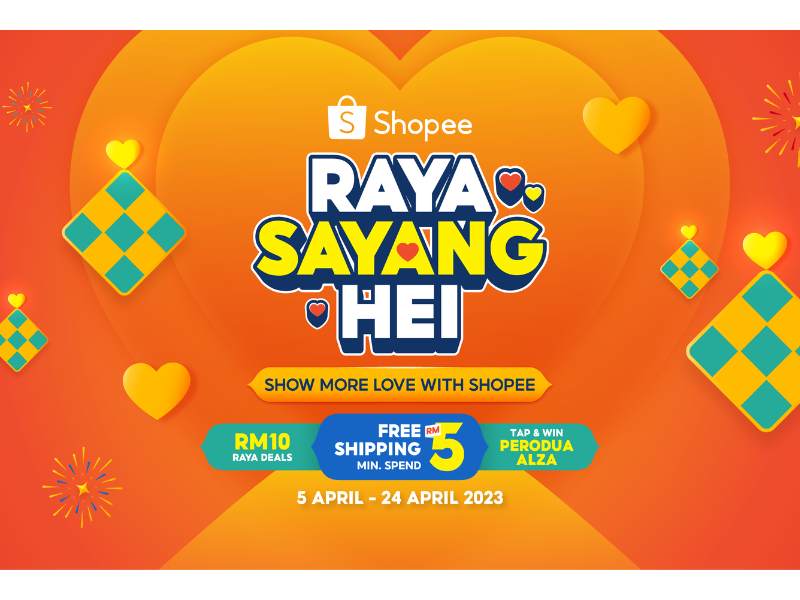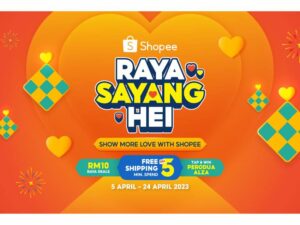 Be sure to check out Shopee's latest sale, the Shopee Raya Sayang Hei* from 5 April to 24 April 2023 where you can find all your necessities at the best deals. Get something for your loved ones and surprise them this Hari Raya, or help your parents prepare for the celebration by getting the groceries and other essentials from Shopee. 
If you need ideas on the various aspects of Raya, have a read of our Shopee Blog where the team has curated several articles from fashion to Raya delights to inspire you. 
Take a look at 2023's Raya colour from MYDIN so you can pair them with the family, or which kuih Raya to get to impress the in-laws and relatives. Looking for activities to keep the children occupied while having a good time? Our Raya arts and crafts ideas will do the job, and you can do it with them too! 
Check out Shopee Blog to find out more. 
*Terms and conditions apply.