If your little one devours books faster than you can buy them, the library is a not-so-secret parenting hack that can help you keep up with supply. You won't have to spend a bunch or rejig your home's storage space to make room for books, but you'll still get to satisfy your kid's voracious reading appetite. Or in the case of a non-reading child, the library could help them develop a love for books or simply revel in the company of other children. Either way, there's no loss in bundling up the kids in the car and heading to a nearby library in KL or Selangor on the weekend. It's almost always a worthy excursion and maybe even the start of a new family tradition.
Here Are The Best Kid-Friendly

Libraries In KL
If you live in the capital of Malaysia, these are the public libraries you'll want to hit up with the family.
1. National Library Of Malaysia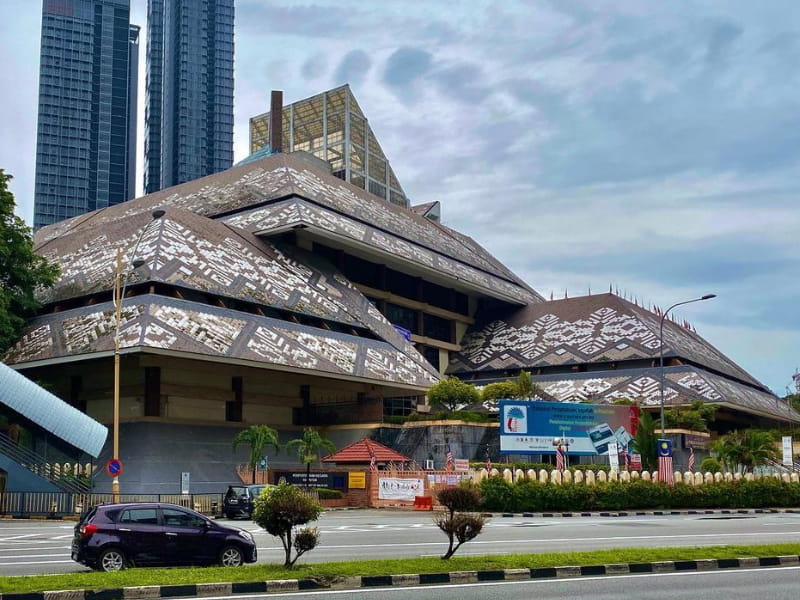 Even if not for the exhaustive collection of books, the National Library of Malaysia is well worth a visit for its iconic architecture. From the street level, the structure is said to resemble a tengkolok (a traditional Malay headgear), while the patterned roof tiles take after the kain songket. While literature and academic journals on Malaysia are plentiful here, there's also a vibrant children's section with age-appropriate books and comfortable seating to prolong your stay.
Address: 232, Jalan Tun Razak, Titiwangsa, 50572 Kuala Lumpur
Opening Hours: Tue – Sun: 10am – 5pm
Contact: 03-2687 1700
Membership Fee: Free
Website | Facebook | Instagram
2. Kuala Lumpur Library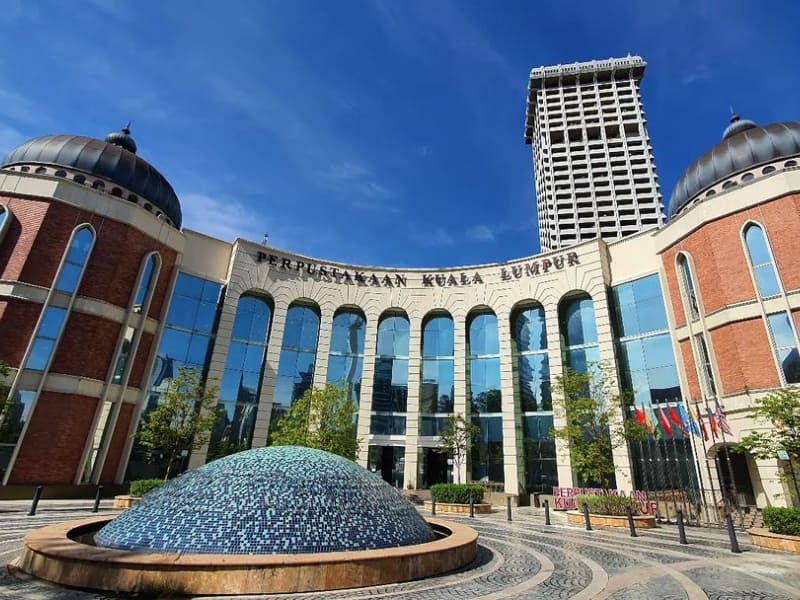 Managed by the KL City Hall (DBKL), this public library is a stone's throw away from Dataran Merdeka and one that's recently been brought up-to-date with a much-needed facelift. The spacious children's section, which occupies most of the ground floor, makes for a whimsical space to read with your child. The adults, on the other hand, can look forward to a wide selection of reading materials on the second floor, on top of work desks, discussion rooms, and high-speed WiFi. The KL Library is only one of 15 DBKL-run libraries in the city, so it won't be an issue to find another one near you.
Address: 1, Jalan Raja, City Centre, 50050 Kuala Lumpur
Opening Hours:
Tue – Fri: 10am – 6.45pm
Sat – Sun: 10am –  5pm
Contact: 03-2612 3500
Membership Fee:
Children 4 – 12 years old: RM6
Adults 13 years old and above: RM16 for first year, RM10 subsequent year
Website | Facebook | Instagram
3. The Japan Foundation Kuala Lumpur Library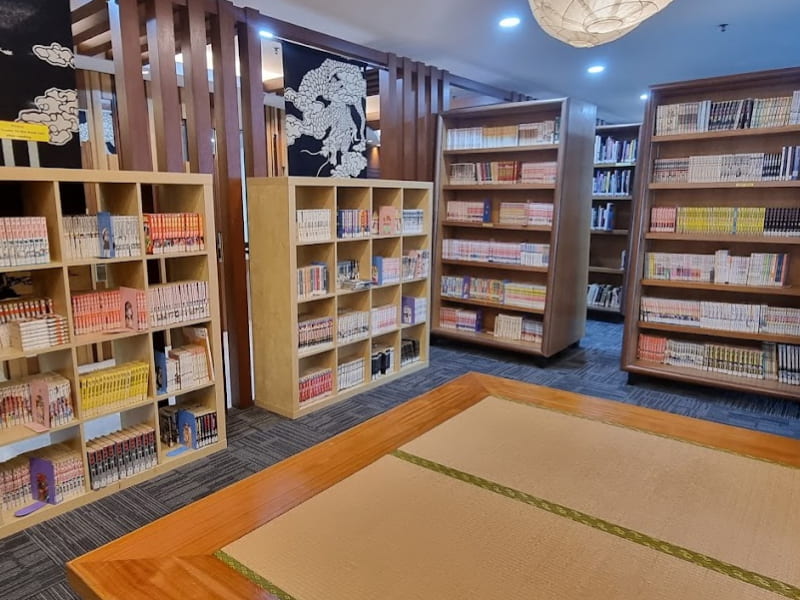 If your kiddo would love nothing more than to hole up in a library with volumes of manga to pore over, head over to The Japan Foundation's KL liaison office. It houses a little-known library, where anyone is welcome to immerse themselves in Japanese culture through books, magazines, and of course, comics. The hushed space features plush couches, reading areas, and a Zen tatami area so you can leaf through books at leisure. If you're keen to learn about Japanese culture, keep an eye out on the Foundation's socials as they regularly host cultural activities and workshops for the public.
Address: 18th Floor, Northpoint, Block B, Mid Valley City, No 1, Medan Syed Putra, 59200 Kuala Lumpur
Opening Hours: Tue – Sat: 10am – 5pm
Contact: 03-2284 6228
Membership Fee: RM10 annually
Website | Facebook | Instagram
And Now For The Best Family-Friendly

Libraries

In

Selangor
Selangor folks, you're not missing out with these great libraries in your area.
4. Raja Tun Uda Library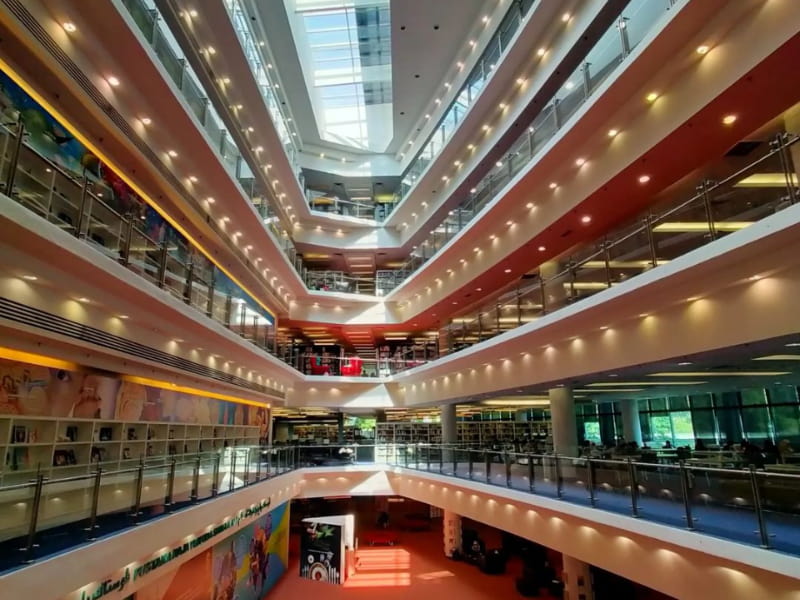 Located in a purpose-built complex spanning five floors, the Raja Tun Uda Library is one of the best bibliothecas in Selangor to bring your family to. Apart from the thousands of books on offer, the colourful kids' section on the lower floor is equally inviting to little ones with plenty of children's books and seating areas for them to enjoy reading at their own pace. There's also a 3D theatre and games room for the kids to peruse, if they get a little bored with reading. You could also grab a snack at the open-air cafeteria, where views of a serene lake and the Blue Mosque await.
Address: Jalan Kelab Golf 13/6, Seksyen 13, 40100 Shah Alam, Selangor
Opening Hours: Daily, 9am – 6pm
Contact: 03-5519 7667
Membership Fee: Free
Website | Facebook | Instagram
5.

Desa Kampung Endah Library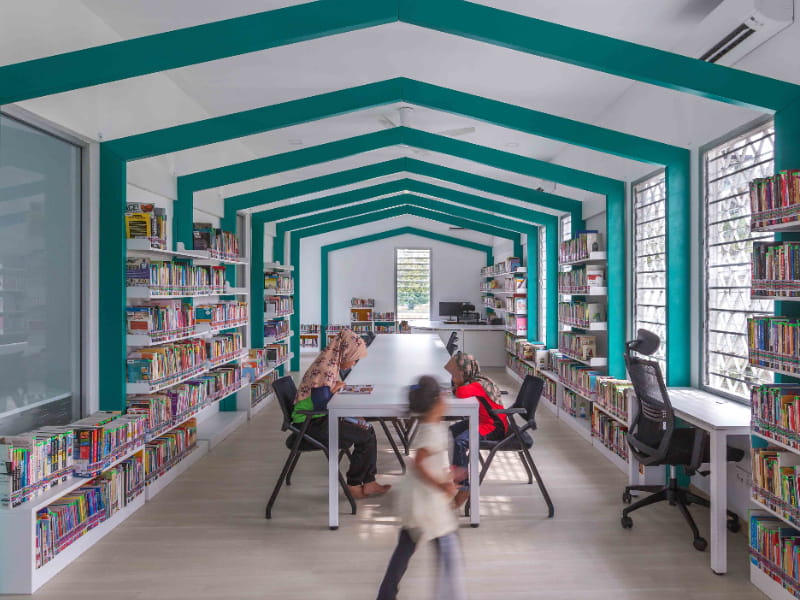 If you've traversed the Bamboo Playhouse at the Perdana Botanical Garden, you might be pleasantly surprised to find that this library in Selangor was designed by the same architect—Eleena Jamil. Built to serve the community of Kampung Endah, the 1,000 sq ft library boasts natural sunlight, racks of books, and a reading area that's made fun with a series of turquoise portal frames. There are many other State-run public libraries like these around Selangor (the Raja Tun Uda Library being one of them), but check here for one in your vicinity.
Address: Kampung Endah, 42700 Banting, Selangor
Opening Hours: 
Mon – Fri: 9am – 6pm
2nd and 4th Sat of the month: 8.30am – 5.30pm
Contact: 019-2349 182
Membership Fee: Free
6. Little Giraffe Story House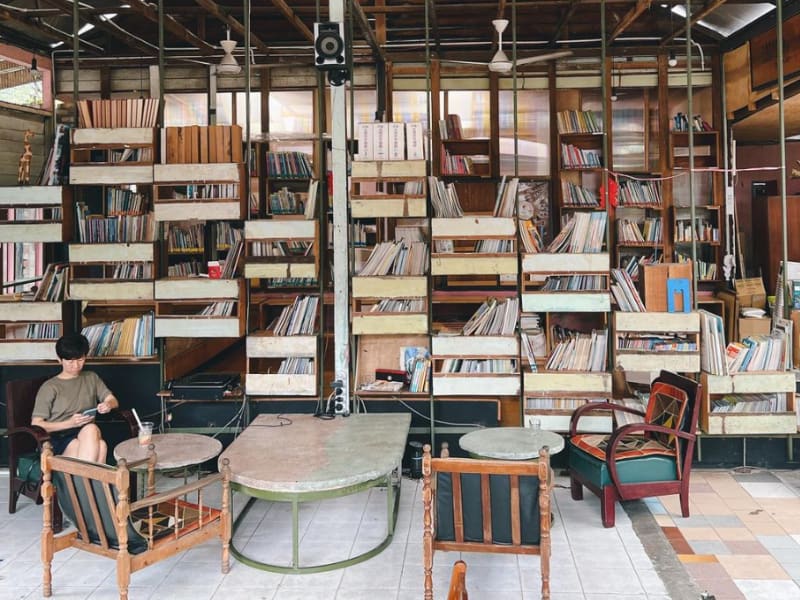 Adapted from a dilapidated village house, The Little Giraffe Story House is a library that truly dials up the rustic charm. It offers a cosy and naturally ventilated space for kids to flip through picture books, though a vast majority of them are in Chinese. There's also a cafe within, which serves coffee, rojak, and other home-cooked fare, so parents can grab a bite to eat as they wait for their children. Profits from the cafe goes to maintaining the space, so drop by for a visit to support good reading habits.
Address: 114, Jalan 15, Batu 11 Cheras, 43200 Cheras, Selangor
Opening Hours: Tue – Sun: 10am – 6pm
Contact: 011-3772 6232
Membership Fee: Free
7. Petaling Jaya Community Library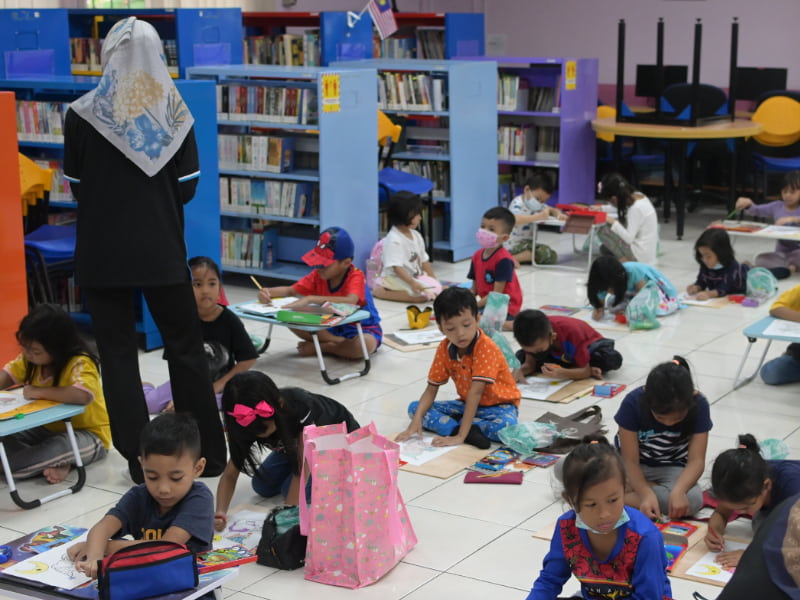 Did you know that the Petaling Jaya City Council has its own community library too? Located at Seksyen 3, the library provides adults and childrens with an array of books for borrowing, ranging from fiction to reference books. In addition, it's also equipped with a variety of interactive teaching materials and games that will keep the kids entertained. On weekends, the library organises colouring and story-telling competitions, which makes it a great avenue for little ones to make friends.
Address: Lot 389, Jalan Selangor, Seksyen 3 Petaling Jaya, 46000 Petaling Jaya, Selangor
Opening Hours: 
Mon: 12pm – 6.30pm
Tue – Fri: 9am – 6.30pm
Sat – Sun: 9am – 5pm
Contact: 03-7781 2775
Membership Fee: 
Public: RM31 for first year, RM15 subsequent years
Senior citizen and OKU: RM15 for first year, RM10 subsequent years
Leave The Gadgets At Home And Pick Up A Book At These Fun

Libraries In KL

And

Selangor
So what do you say? Would you spend a tech-free day at one of these libraries in KL and Selangor with your kids? If your answer is yes, it's a great place to teach the kids to read or simply spend quality time together while you engross yourselves in stories. Not only will these visits inculcate a love for books, they will also help children's imagination flourish through habitual reading.
If these libraries are inaccessible to you or you're simply a fan of the minimalist bookshelf, most of these libraries also offer a catalogue of e-books that you can virtually 'borrow'. For that, you'll want to check out the best e-book readers that you can buy in Malaysia for the best reading experience. Can't live without physical books? The Shopee Book Club offers cashbacks, vouchers, and the best deals on comics, fiction, non-fiction, and educational books.
Cover photo courtesy of @conniesimplelife and Eleena Jamil Architect.