There are few things more satisfying than a good paperback on hand if you are a bookworm, like a good cup of coffee first thing in the morning and checking off all your to-do list items for the day. While books will never go out of fashion, we are seeing more and more people shifting their reading indulgence to ebook readers, and for good reasons. If you are contemplating whether it is worth going digital, we are here to tell you it certainly is! (No, we are not here to start a debate). Plus, we also offer some of our top picks for the best ebook readers in Malaysia, so you know what to look out for from the get-go!
Are Ebook Readers Worth It?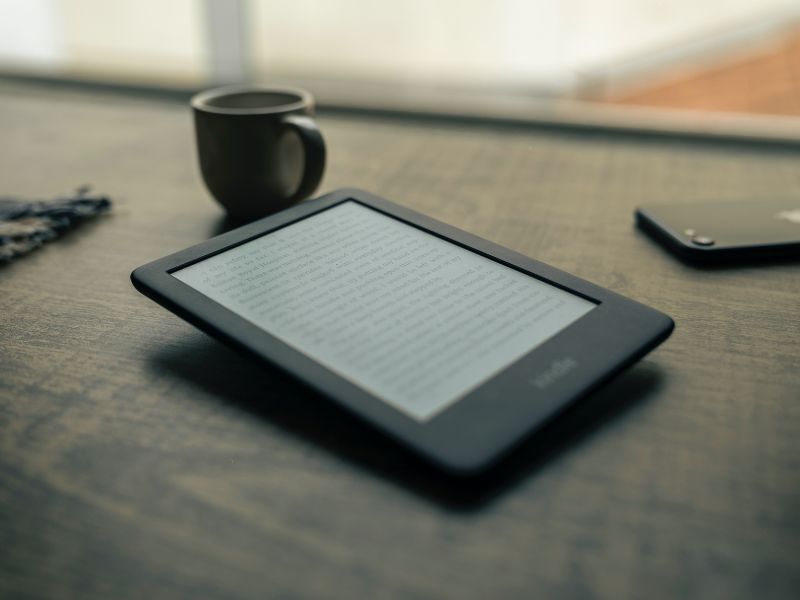 Ebook readers offer many advantages over paperbacks and hardcovers that are good for the user and ultimately, the environment. If you need some convincing, here are the top reasons.
You save precious space – A constant struggle for book lovers is to find space to accommodate their growing collection. Also, stuffing a thick book into your handbag or luggage bag will surely take up a lot of space. An ebook reader can hold over a thousand titles inside a slim slate that is easy to carry anywhere and everywhere.
You save time – Visiting a bookstore is no doubt every bookworm's favourite activity. However, there may be times when you just need to get your hands on a particular title pronto. If you are short of time and don't want to make your way to the mall, an ebook reader lets you get hold of a title in seconds. And you don't even need to lift your butt off the sofa.
You get to learn new words in the most hassle-free way – Sure, you can have a dictionary sitting next to you when you're reading. But looking up words manually for the umpteenth time can quickly turn into a chore. Some ebook readers come with a dictionary feature that lets you look up the meaning of words with just a few quick taps. 
You're doing your bit for the environment – If you read tons of books a year, it makes better environmental sense to use an ebook reader versus buying books by the dozen. You can lessen your carbon footprint by not contributing to more trees getting chopped down.
5

Best Ebook Readers

In Malaysia You Can Buy Today
Ebook readers are not just Kindles. We recommend these options if you are looking to pick up the best ebook readers in Malaysia.
Amazon Kindle Paperwhite (2021)

Touted as the best overall ebook reader by many, Amazon's Kindle Paperwhite is a thin, light and compact device that you can carry everywhere effortlessly. It has a 6.8-inch glare-free 300ppi display with adjustable shades to make reading comfortable—be it during the day (even in bright sunlight) or at night. A single charge can give users as much as ten weeks of usage.
What makes the Kindle Paperwhite have the edge over other ebook readers is its waterproof body. You can bring it to read beside the swimming pool or by the beach and still have complete peace of mind.
Amazon Kindle Oasis (10th Generation)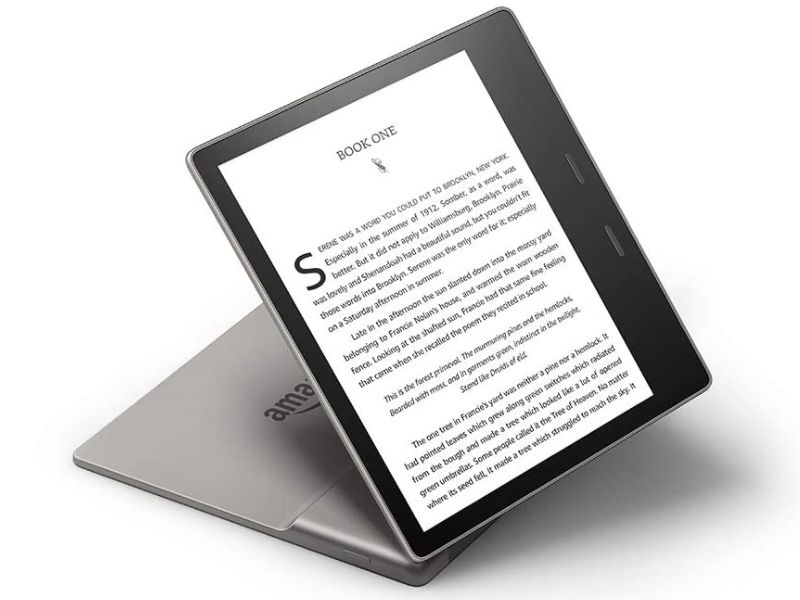 The Kindle Paperwhite is more than good enough for most readers, but the Kindle Oasis offers a more premium experience at a higher price. The latter's screen is slightly larger yet has a thinner body. Plus, it has an aluminium case and glass display instead of plastic. The overall form factor also differs as the Kindle Oasis comes with an extended grip that houses physical page turn buttons.
If you don't mind spending a bit more, you get a sleeker ebook reader that not only offers a more luxurious feel on hand, but also a more comfortable one-handed usage experience.  
Kobo Libra 2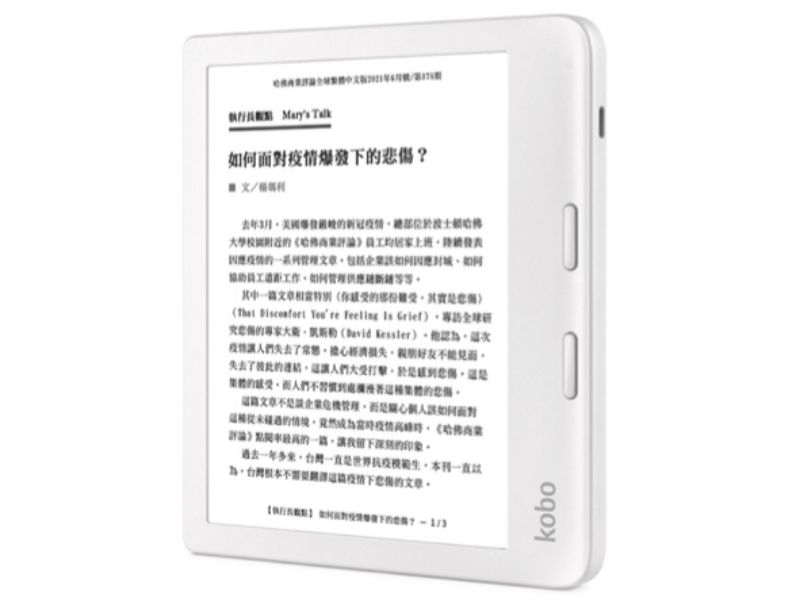 Besides Kindle, Rakuten's Kobo ebook readers are well worth considering as they pack great features designed with readers in mind. The Kobo Libra 2 is one of the best ebook readers you can buy in Malaysia for many reasons. For starters, you will have access to over 20,000 free ebooks, magazines, comics, and audiobooks from the National Library of Malaysia via the Libby app.
On the hardware side, you get an ergonomically-designed device that is comfortable to hold and use with one hand. It houses a 7-inch E Ink screen with glare-free and dark mode features. Oh, and it is IPX8 waterproof too.
Boox Nova Air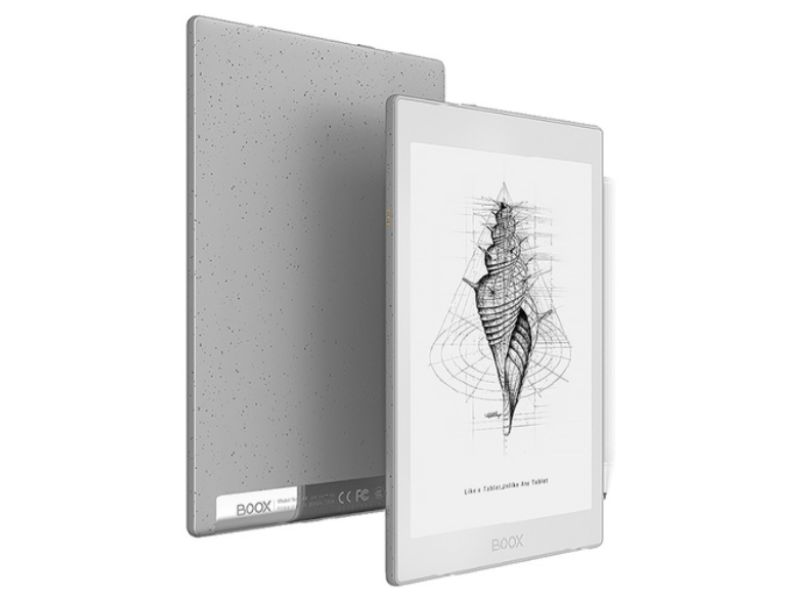 You should take a look at the Boox Nova Air if you want an alternative ebook reader that supports note-taking and annotation. The 7.8-inch reader comes bundled with a magnetic stylus that lets you jot down thoughts and ideas for a more personalised reading experience.
Despite its higher price tag, the Boox Nova Air offers a lot in terms of content. Out of the box, you will get months of free ebook access from the likes of eReader Fan Club Library (with over one million Kindle eBooks), JD.com (with over 180,000 Chinese ebooks), and the National Library of Kuala Lumpur (with over 20,000 ebooks and audiobooks).
Apple iPad mini 6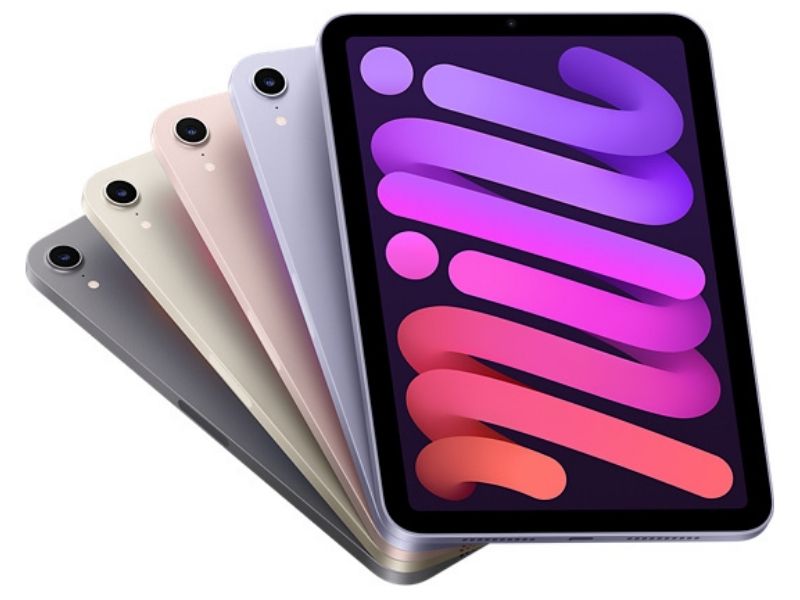 The iPad is a jack-of-all-trades device, and the latest iPad mini 6 works almost perfectly as an ebook reader. It is compact, highly portable, and has access to dozens of ebook apps available on the App Store. 
Of course, the iPad mini 6 is a whole lot pricier than any other dedicated ebook reader. But you're also getting a device that will keep you entertained long after you have had your fill of reading for the day. 
Invest In One Of These

Best Ebook Readers

In Malaysia To Fuel Your Reading Habits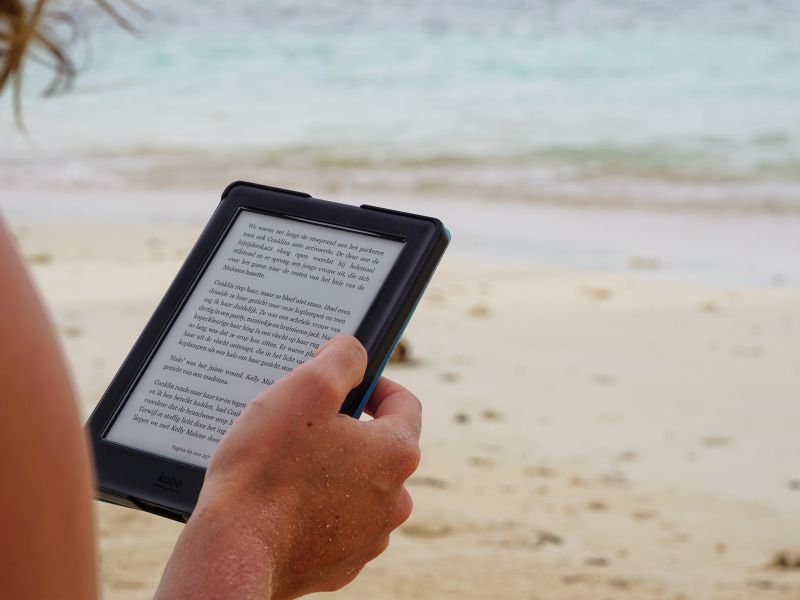 Books will always have a special place in the heart of most, if not all, bookworms. But there is no way one can have hundreds and thousands of literature sitting in their house. If the idea of carrying your personal library with you wherever you go sounds appealing enough, you can never go wrong with investing in one of these best ebook readers in Malaysia. Do read the reviews and ratings, as well as conduct a thorough research prior to purchasing. 
Related: 16 Must-Have Story Books For Kids Of All Ages
Check out Tech Thursday for 1-day only lowest price, unbeatable deals, and extra 20% Coins Cashback every Thursday!