Are you planning a themed birthday party for your little one? And in the process of planning one, you've just realised how much there is to do? Don't stress, because you can always leave it in the good hands of a professional kids' birthday party planner in Malaysia. That'll take away the headaches and the nitty-gritty of organising a party, so you can focus on the bigger picture and enjoy the process. No matter the theme, these professional kids' birthday party planners will turn your vision into reality.
The Best

Kids' Birthday Party Planners In Malaysia
From decorations to dessert, these eight kids' birthday party planners in Malaysia will take care of it all.
1. I Heart Party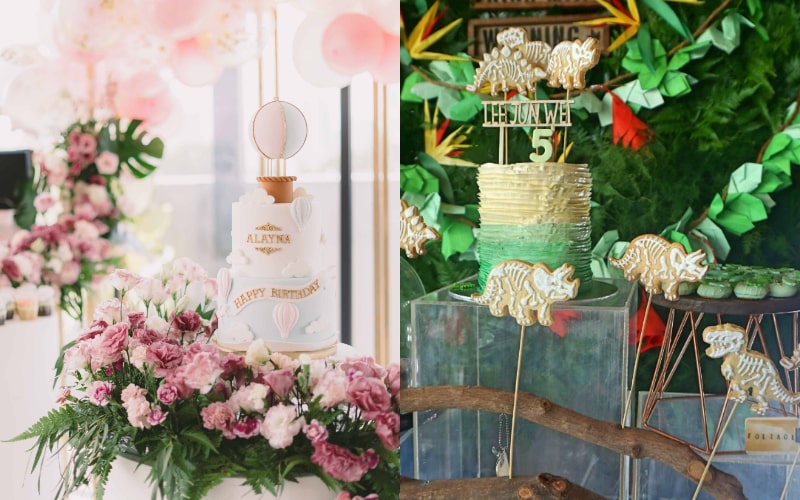 If you trust I Heart Party with your kid's birthday, this top-ranking party planner will pull out all the stops for you. Just take a look at their impressive portfolio – ranging from Harry Potter to dino-themed parties – and you'll understand what we mean. What's evident is that the team brings a unique brand of creativity to every project. From decors, props to food styling, every component ties together beautifully to convey the theme. For small to medium celebrations, I Heart Party offers three standard packages that include a themed cake, styled dessert table, drinks station, e-invite design, and more.
Contact: 016-600 0633
Email: info@iheartparty.com.my
Address: Faber Plaza, 14C, Jalan Desa Jaya, Taman Desa, 58100 KL
Website | Facebook | Instagram
2. Wondermama Party KL
Wondermama Party KL is a premium kids' birthday party planner in Malaysia covering Klang Valley, Melaka, and Negeri Sembilan. If you have a theme in mind, Wondermama will work closely with you to bring your vision to life. They'll take care of everything, including activities and entertainment, catering, and rentalware. So there's no need to arrange anything else on your own. Of course, backdrops, balloon arches, tiered cakes, table set-up, and party packs are to be expected. With Wondermama's team of experienced associates, you'll enjoy professional service, top-notch designs, and lasting memories for years to come.
Contact: 016-609 0421
Email: wondermamapartykl@gmail.com
Website | Facebook | Instagram
3. In Town Events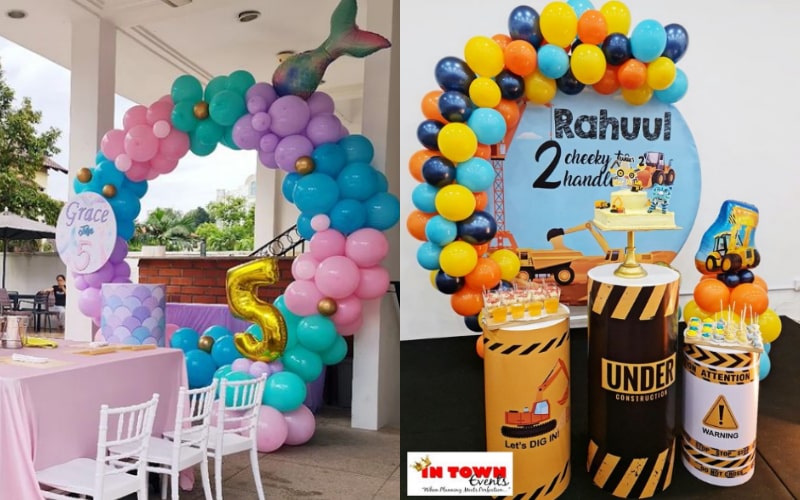 For those residing in KL and Selangor, In Town Events offers stress-free party planning at a reasonable price. The passionate team is dedicated to creating unique birthday dos for kids of all ages. Not only do they cater to bespoke parties, they also offer standard party programmes and themes to choose from. If you want the whole works, In Town offers party packages that come with decoration, backdrop design, dessert, balloons, set-up, games and activities, and even venue hunting. But if you only require certain services, In Town is more than happy to assist!
Contact: 012-324 2808 / 011-3333 0210
Email: intown@colorzevent.com
Address: 157-1, Jalan Sarjana, Taman Connaught, 56000 Cheras, KL
Website | Facebook | Instagram
4. KD Party House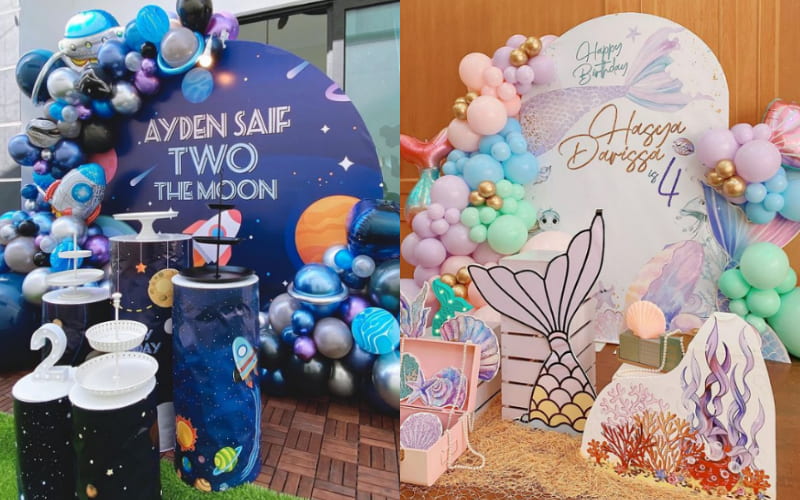 KD Party House is a leading kids' birthday party planner in Penang that services areas in northern Peninsular Malaysia down to the Klang Valley. Run by a husband-and-wife duo, KD specialises in event planning, custom decoration, and candy buffet tables. But they can also arrange for balloon decorations, custom-designed items, photo booths, bouncy castle rental, desserts, and cakes if your fete calls for them. Depending on the scale of your bash, KD offers a range of standard packages you can opt for. The most basic package includes a customised backdrop, balloon garland, cake stand, and LED lights.
Contact: 014-908 8570
Email: kdpartyhouse@yahoo.com
Address: Lintang Rajawali 5, Kampung Perlis, 11900 Bayan Lepas, Penang
5. Fabulous Party Planner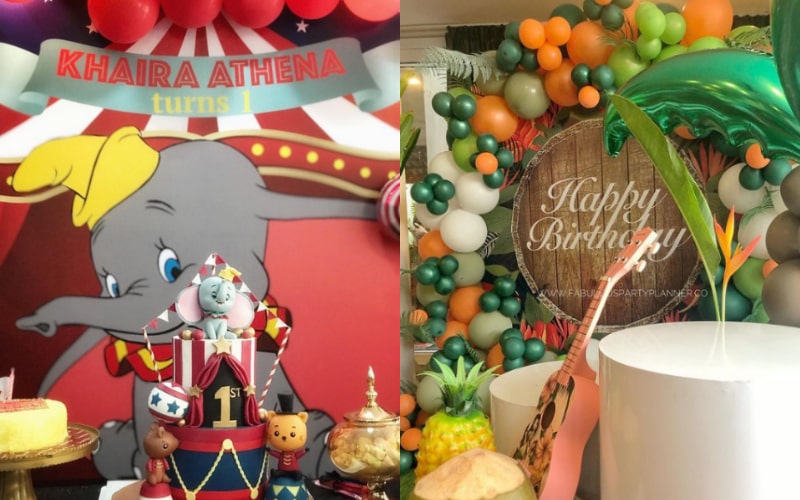 Prefer an experienced Malaysian kids' birthday party planner? Then get in touch with Fabulous Party Planner. They've been in business since 2010, and they've done everything from Hello Kitty to Avengers-themed parties. With their breadth of experience, they'll know exactly what it takes to organise an awesome, kid-approved birthday party. And that means being a one-stop shop for all your party planning needs! Besides design and decor, they can also furnish your kid's soiree with door gifts, catering, popcorn and cotton candy carts, as well as games and entertainment.
Contact: 016-950 7910
Email: hafissa@fabulouspartyplanner.co
Address: B13-3, The Veo KL East, Jalan Melati Kuarza 2, Taman Melati, 53100 KL
Website | Facebook | Instagram
6. Majhlis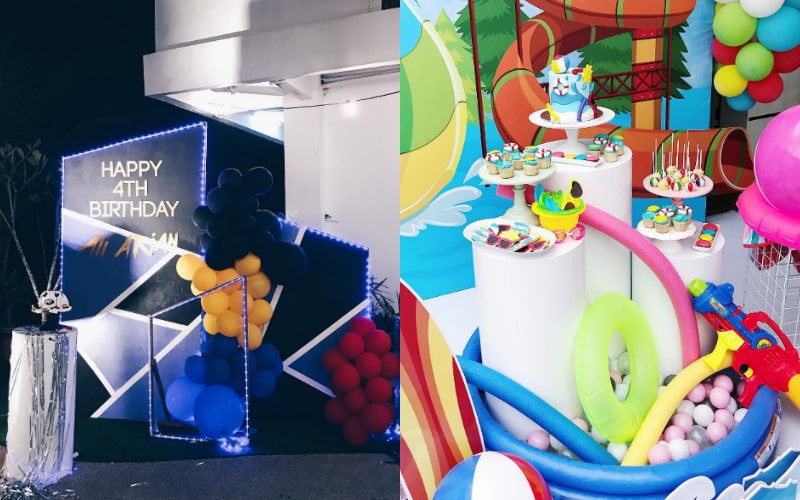 Johor folks are lucky to have Majhlis, an all-around party planner who relocated from KL to the southernmost state in 2021. They take pride in realising their clients' vision, and their stunning body of work speaks to that. You can even try throwing a tricky theme their way, as they seem to thrive on challenges! If you like their aesthetics, Majhlis provides two party packages that include backdrop design and decoration, desserts, and welcome signage. Plus, they offer an outdoor picnic package for 10 that's perfect for an intimate celebration.
Contact: 019-522 0195
Email: hellomajhlis@gmail.com 
Address: 30, Jalan Tiara 2, Taman Tiara Perdana, 86200 Simpang Renggam, Johor
7. Suasana Event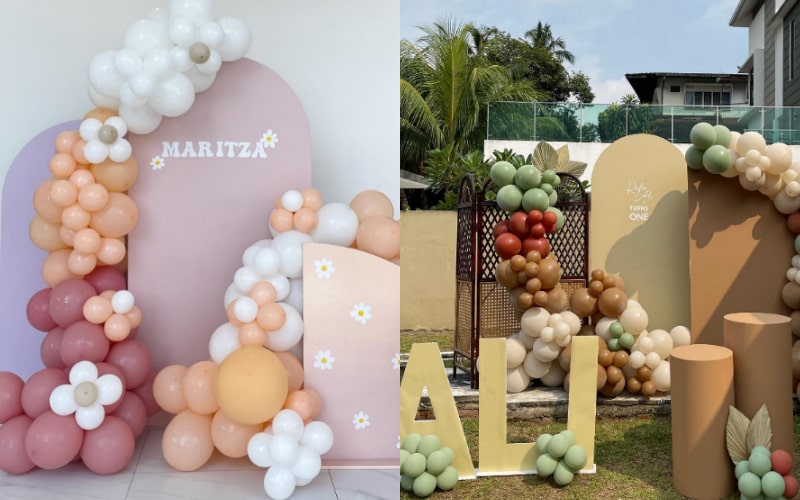 Suasana Event is a master of whimsical and boho designs, but at affordable prices. Their signature organic balloon installation, minimalist backdrop, matching props, and elaborate table styling often come together to provide real visual impact. Furthermore, this creative kids' birthday party planner in Malaysia provides end-to-end service – from event styling all the way to catering. So you can leave everything to the efficient team. As their services are highly sought after in the Klang Valley, you'll need to secure your booking at least a month in advance.
Contact: 014-300 8767
Email: suasanaforevent@gmail.com
8. Aina & Co. Party And Such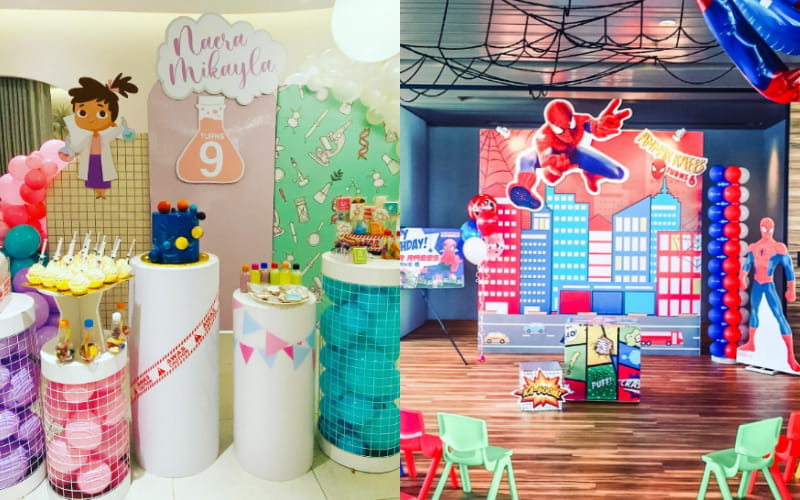 Another experienced Malaysian kids' birthday party planner is Aina & Co. Party And Such. They've been creating memorable parties for kids for the past 12 years and have become somewhat of a go-to for local celebrities. Of course, they've got creativity and great service to back it up, plus lots of positive feedback to show for. They provide comprehensive services too, including decoration, dessert table, customised cake, personalised goodies, and kid's costume rental, among others. Whatever the theme or budget, Aina & Co. will be pleased to customise a special package for you.
Contact: 012-275 5434
Email: ainacopartynsuch@gmail.com
Celebrate In Style With A Professional

Kids' Birthday Party Planner In Malaysia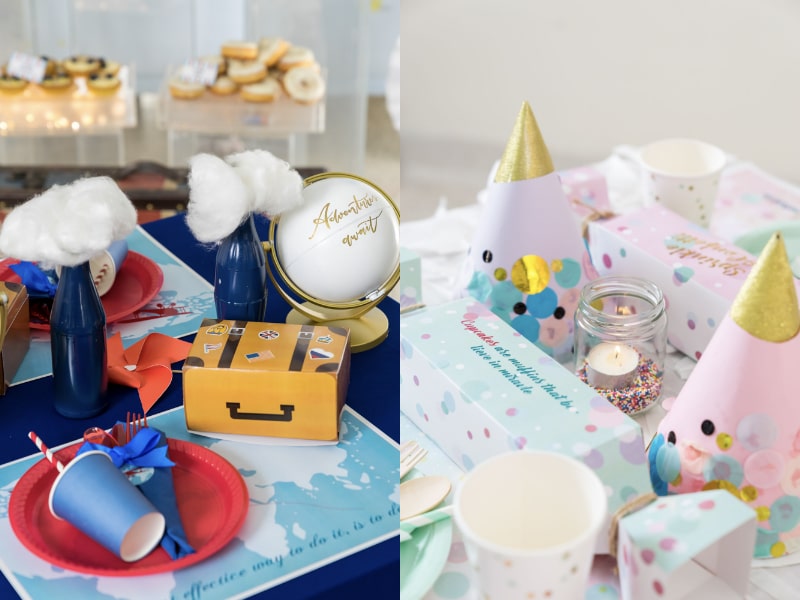 With the help of an experienced kids' birthday party planner in Malaysia, you'll save yourself time and be a hero in your child's eyes. Better yet, you'll be guaranteed an Instagram-worthy blowout that'll put a big smile on your kid's face, and even on your guests'. That's a big parenting win, if you ask us!
Need a couple more things to complete your kid's birthday bash? Here's our guide to the best 1st birthday smash cakes and a round-up of inflatable swimming pools that are great for outdoor parties.