Think that anime is only limited to cosplay? Well, think again, because your favourite characters can be a great source of inspiration when discovering your own sense of style. And when it comes to hair, you've got an array of options to choose from! From Tokyo Revengers Mikey's long half-ponytail to Haikyuu Kuroo's bold spiky hair, here are seven trendy anime male hairstyles to try out this year. 
Long

Anime Male

Hairstyles
Tokyo Revengers Mikey's Half-Up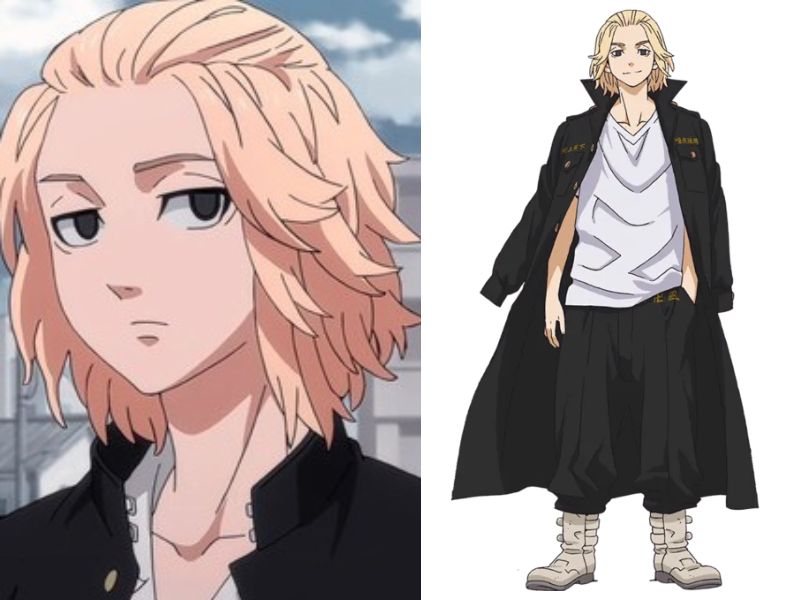 Tokyo Revengers has been hugely popular for its unique plot that blends time-travelling with gang fights and delinquents. But if there's one other aspect that stands out in this anime is their striking hairstyles! Mikey, in particular, is well known for his long, shoulder-length locks that he usually ties in a half-updo. 
If you have naturally wavy hair, simply comb the front sections of your hair backwards and then tie them into a small ponytail. For those with straighter hair types, you'll need to use either a round hairbrush and blow dryer or flat iron to achieve Mikey's look. 
Video Tutorial:
AOT Eren's Man Bun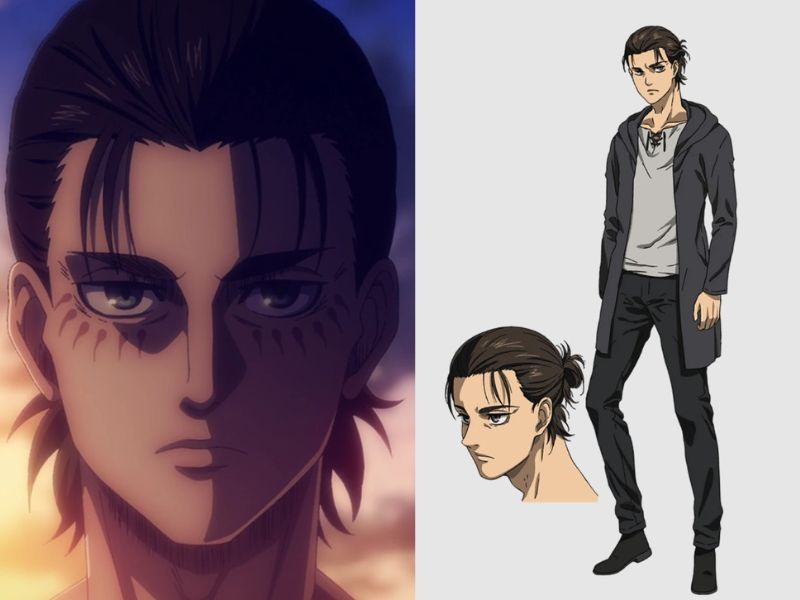 We can't do a list of anime male hairstyles without including Eren Yeager's effortless man bun. Featured in the fourth season of Attack On Titan (AOT), many were eager to recreate this hairstyle on themselves. Plus, what's great about this look is that you actually don't need to have really long hair to pull it off. That said, you should probably grow your locks at least at collarbone length. 
Video Tutorial:
Horimiya Miyamura's Tousled Wolf-Cut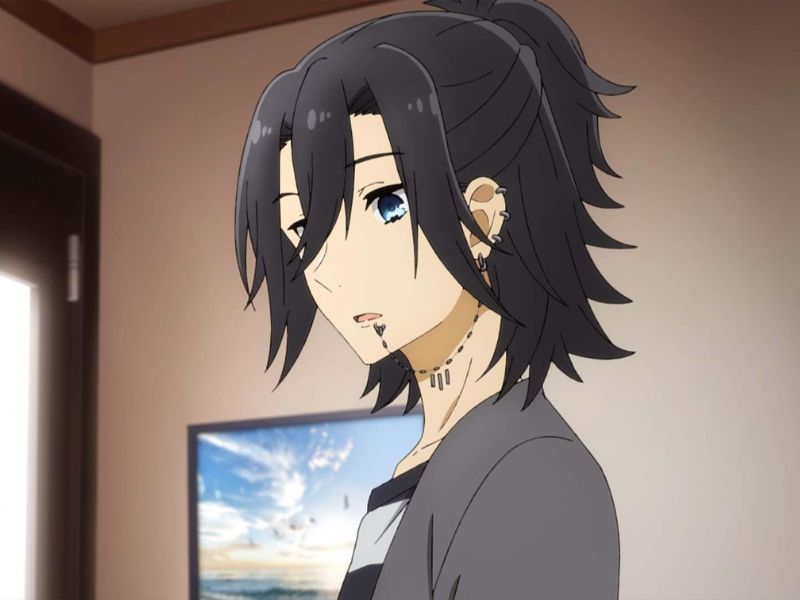 If you have long hair that goes past your shoulders, Miyamura's wolf cut is an anime male hairstyle you've got to try. Similar to Mikey and Eren, Miyamura likes to keep his hair back in a half ponytail.Though alternatively, you could also choose to wear your locks down to show off your layered haircut. 
With this look, you can choose to work with your natural hair texture because the main focus is on the fringe. Otherwise, you could also add in some softer waves with a two-inch curling barrel for a slightly polished appearance. 
Video Tutorial:
Bungou Stray Dogs Dazai's Mod Hair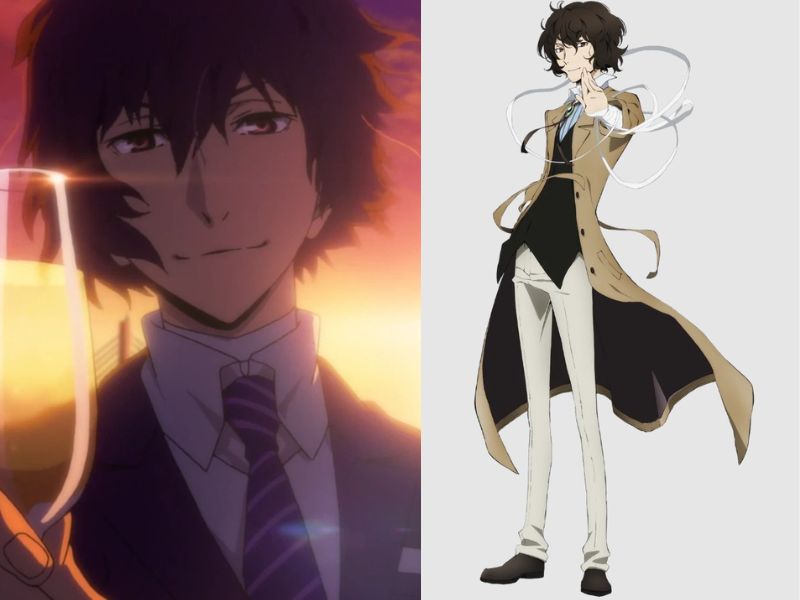 Dazai's shaggy mod is the perfect in-between anime male hairstyle for guys who don't want anything too long or short. This retro hairdo was first introduced in the '60s when the Mod subculture took full swing. Back then, this long haircut was popular for its fluffy and straight style. However, today's interpretation takes on a much more textured look. 
Styling-wise, not much work needs to be done with this look as long as you have the right cut. Let your hair dry naturally, apply a styling cream, and then scrunch your locks to add more shape and movement. 
Video Tutorial:
Short

Anime Male

Hairstyles
Jujutsu Kaisen Nanami's Side-Part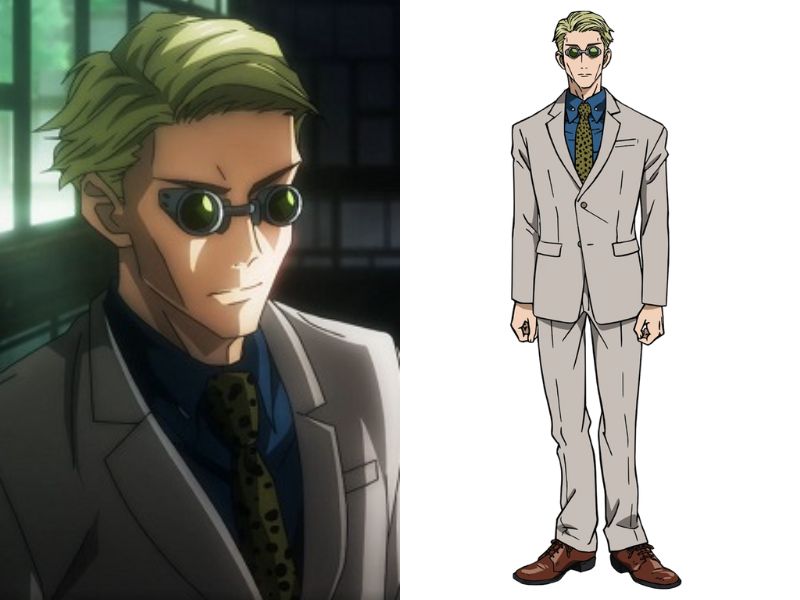 Gojo may be the most powerful sorcerer, but there's no beating Nanami Kento when it comes to style. From his cream-coloured suit to his blue button-up shirt and printed leopard tie, the 27-year-old former salaryman never fails to look sharp and dapper. Moreover, his side-parting seamlessly adds to the sophisticated vibe he's got going on. 
What's interesting to note is that his nickname is the 7:3 sorcerer. That's because everything about him—his name, jujutsu technique, and even hairstyle—are all in the ratio of seven to three. So bear this in mind when creating Nanami's side-parting. 
Video Tutorial:
AOT Levi Ackerman's Undercut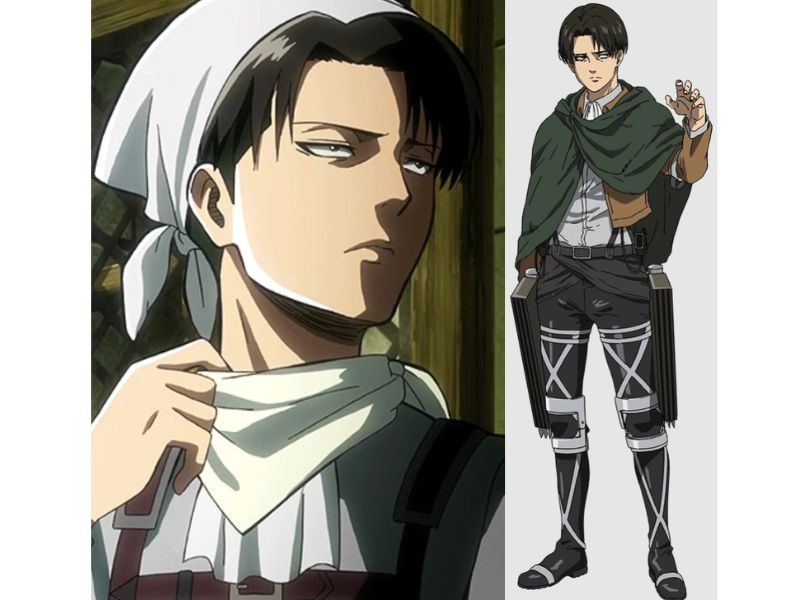 Looking for a versatile haircut that creates the perfect fusion between modern and classy? Then this '90s retro look is for you! Apart from Eren's man bun, Levi Ackerman's middle-part is quite possibly the second most popular anime male hairstyle from the AOT series. 
His look is very similar to the e-boy curtains hair but features an undercut and is slightly more tapered. And the best part? It's also super low-maintenance! A simple blow-dry and a bit of styling pomade is all you need and you're good to go. Additionally, you could also use a flat iron and curl your bangs inwards for a more polished look. 
Video Tutorial:
Hailkyuu Kuroo's Spiky Hair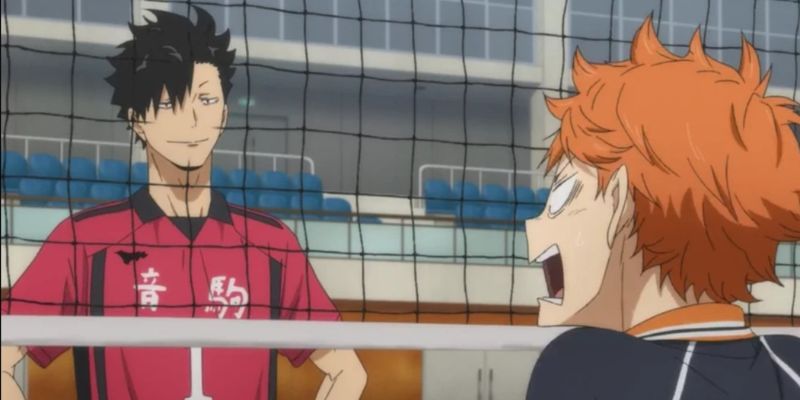 Want to bring your anime male hairstyle game up a notch? Then take a chance with Kuroo's bold spiky hairdo. While this dramatic look can seem quite daunting at first, it's actually quite wearable and less complicated to style than you'd think. You can still rock this look even if you have the same hair length as Nanami and Levi. 
Though, ideally, your locks should go way past your eyebrows but stop just above the cheekbones. To recreate the hairstyle, simply push your hair to a deep side-parting and apply styling cream to your hands. Then start shaping your hair by fanning out sections of your locks to mimic Kuroo's signature spikes. 
Video Tutorial:
Channel Your Main Character Energy With These Cool

Anime Male

Hairstyles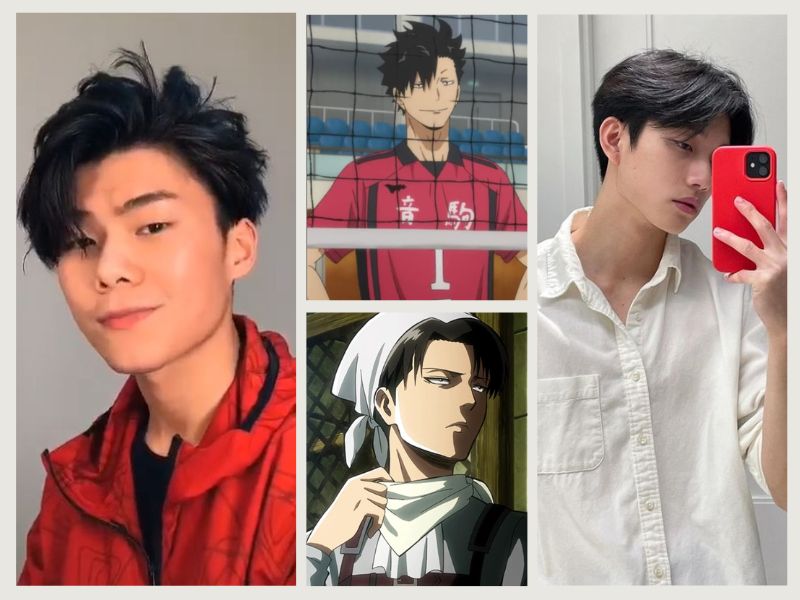 Now that you've got your hairstyle settled, why not fulfil your fashionable weeb dreams with these anime-inspired outfits? Or if you're more of a K-pop/K-drama fan, draw inspiration from these suave Korean hairstyles and outfits for men to look like your bias! 
Don't forget to head over to Beauty Carou-sale to stay in tune with all the latest beauty trends.