For most of us, driving is part and parcel of daily life. We utilise an ungodly amount of time navigating and beating traffic to reach destinations of work or play. As such, we inadvertently commit lots of hours to our daily commute, likely secondary to the time we spend at home. To make these car rides as enjoyable as possible, all you need are a few useful and brilliant things to ensure you're always safe and prepared on the road. If you're looking to dress up your car with some of the coolest and most affordable products possible, look no further than these car interior accessories. 
Check Out These

Car Interior Accessories

To Spruce Up Your Ride
Because if you're spending so much time with your car, you may as well make it a comfortable place to be in?
Anti-Slip Dashboard Grip Pad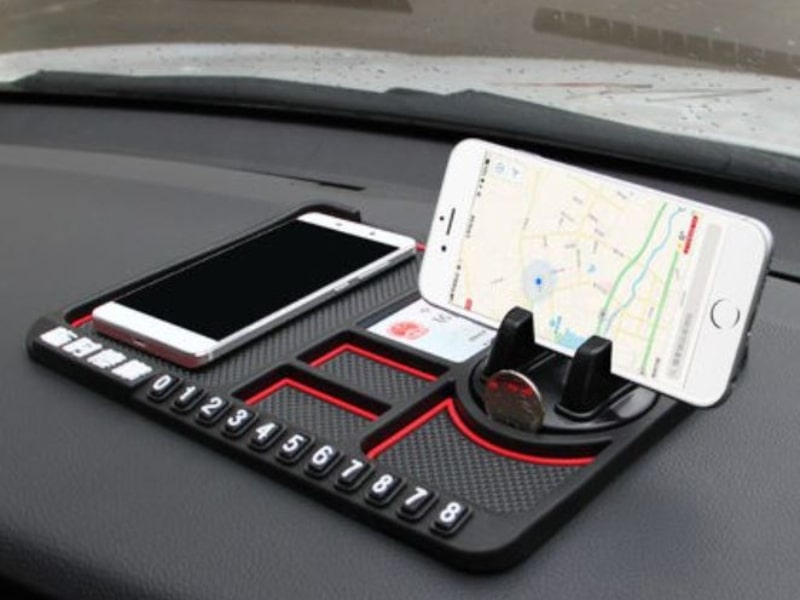 This nifty car dashboard accessory requires zero installation—just place it on your dashboard to store keys, cables, and even sunglasses in multiple compartments. The grippy and traction surface securely holds your items in place, even if you hit a road bump or take a tight turn. You can even mount your phone in horizontal or vertical orientation thanks to the rotatable holder. 
Detachable Trash Can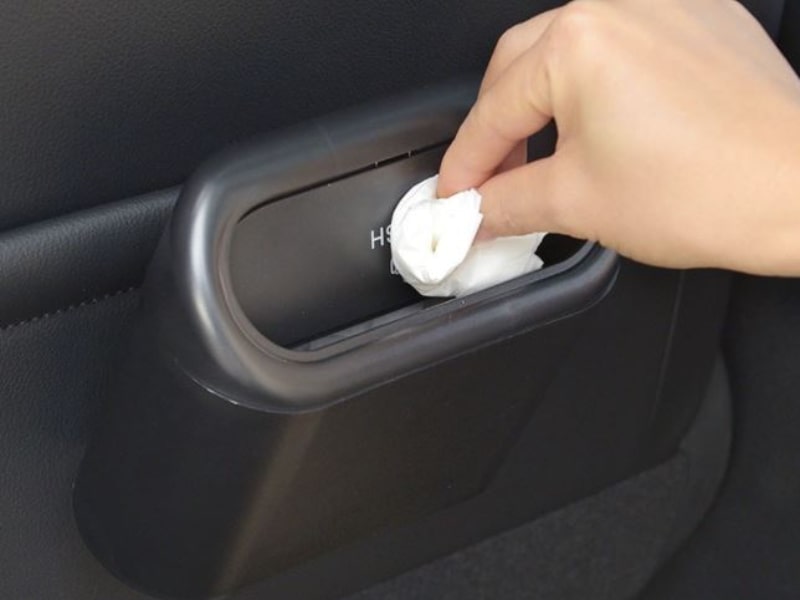 Instead of filling your car's designated storage spaces with trash (we see you), install a real trash can to keep things organised. The detachable clip mechanism allows you to discard the contents with ease, without the worry of making a mess. 
Bluetooth FM Transmitter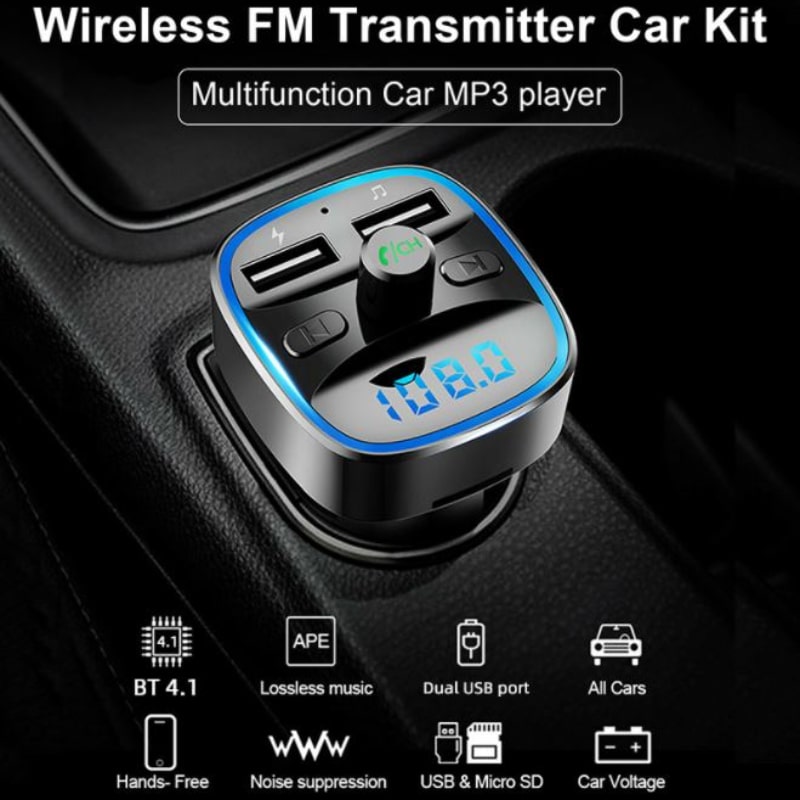 If your car doesn't have a Bluetooth media player, playing music from your phone can be a little tricky. With a Bluetooth FM transmitter, you can connect wirelessly to your handset and broadcast sound onto an FM radio channel. There are even two USB ports if you need to charge your device. Overall, a useful car interior accessory to have!
Car Boot Organiser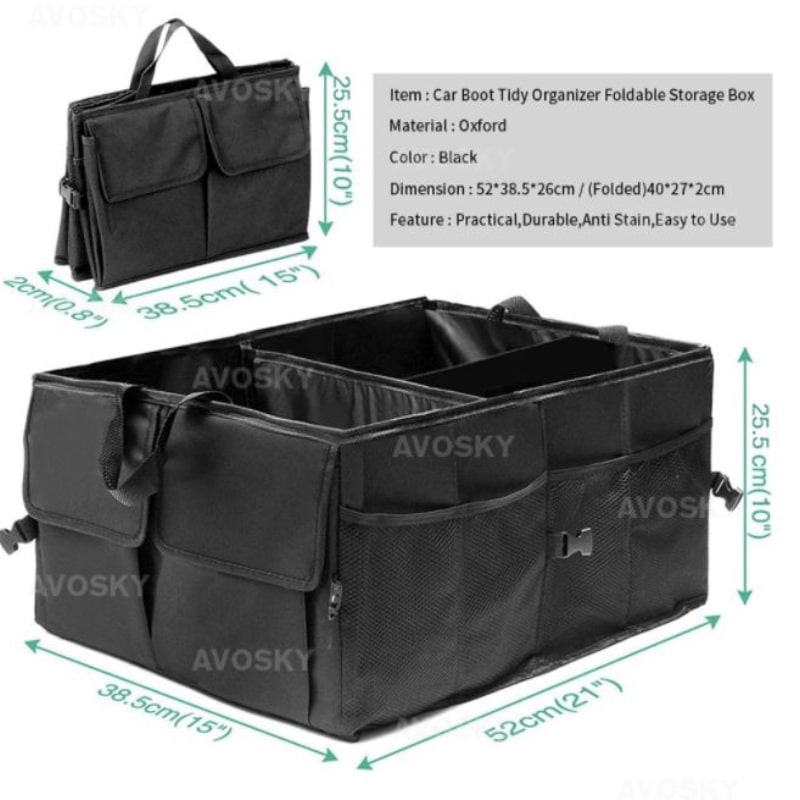 The car boot can get disorganised quickly. Prevent it from turning into a universal dumping ground with a spacious organiser to keep everything compartmentalised. Not only will it help you save space, it will also help you look for things when you need them the most. 
Car Phone Holder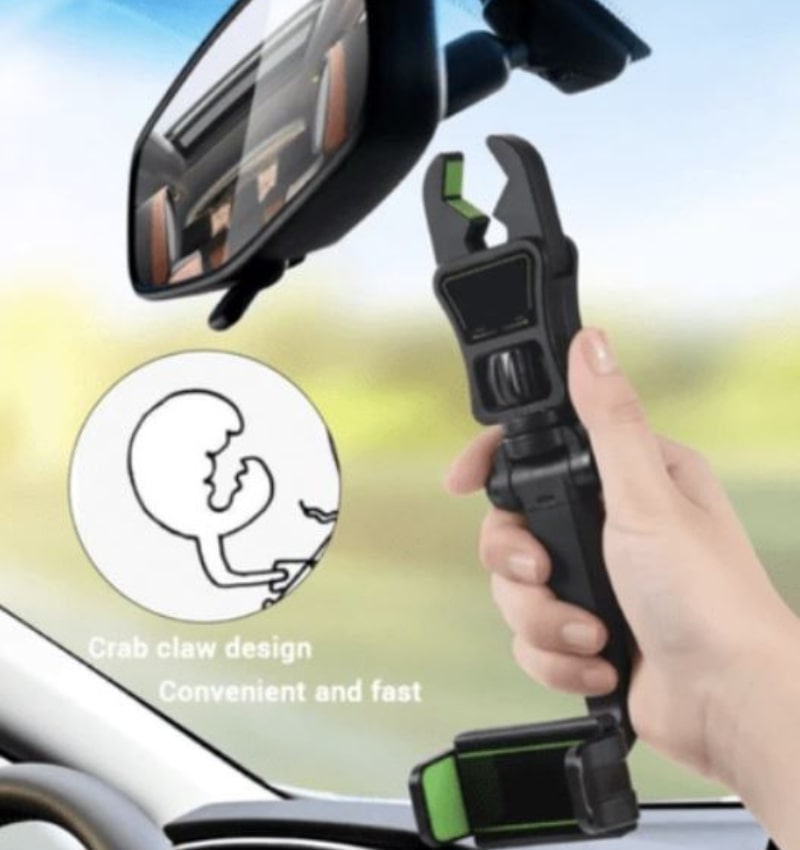 Among the many car interior accessories in the market, this one is top of mind for most drivers. This particular car phone holder has a claw that latches onto the rearview mirror, providing an unobstructed look at your phone from any angle. Furthermore, the expandable clasps can fit phones of different sizes. 
Related: 9 Best Car Phone Holders For You To Look At Your Handset Without Breaking The Law
Bamboo Charcoal Air Refresher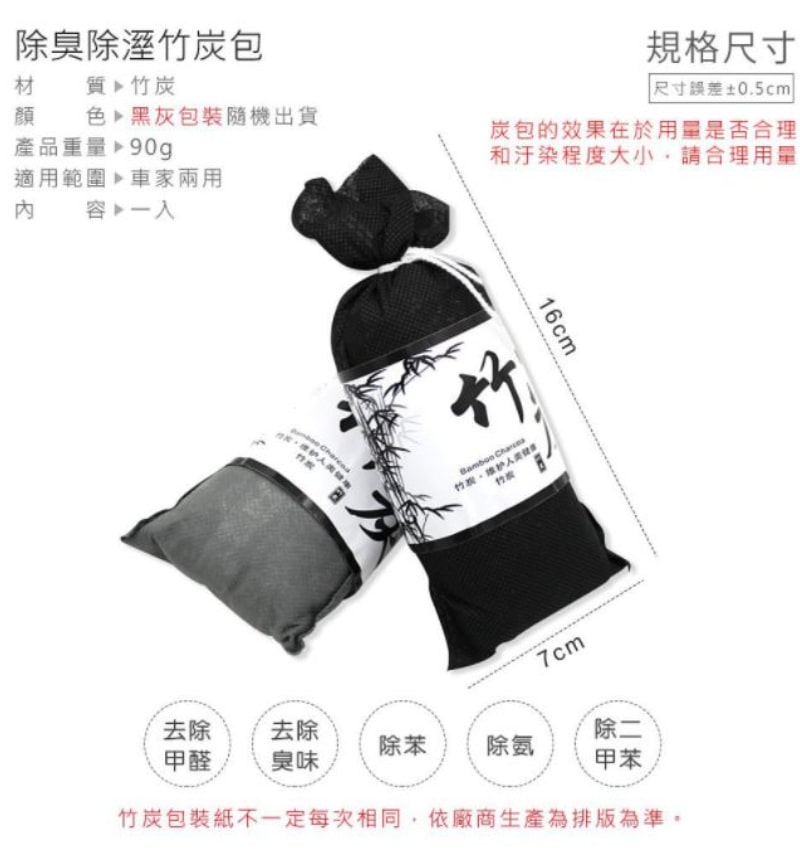 Car interior accessories can also address sensory concerns! Get rid of musty odours for up to 30 days with this car air dehumidifier. It's made from natural bamboo charcoal, which swiftly soaks up moisture, odour, and allergen. The compact size allows you to stow it practically anywhere.
Memory Foam Lumbar Support Cushion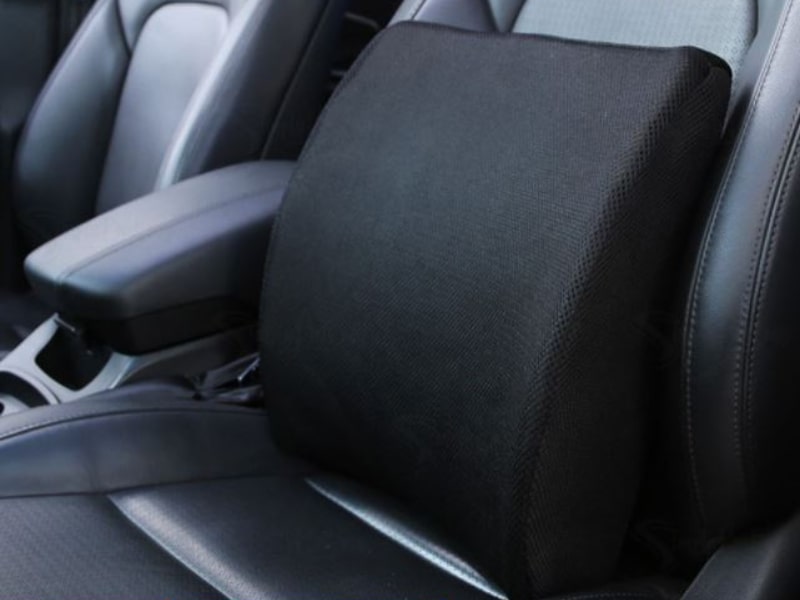 This memory foam lumbar cushion contours to support your tailbone and lower back, which helps to ensure your spine is aligned and promotes good posture. Because of the supple memory foam, it also keeps you supported without forsaking comfort. You can use the cushion on office chairs and sofas too. 
Laptop Stand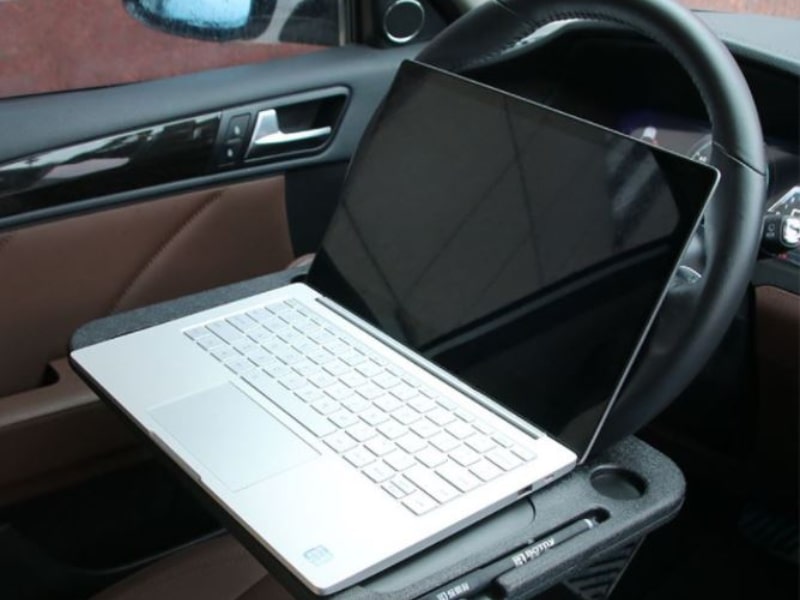 In a perfect world, no one will ever need to work through lunch or pull to the side of the road to respond to an "urgent" query. But alas, we don't live in a perfect world and these scenarios happen more than we'd like. So, when it's time to turn your car into a mobile workstation, this laptop stand will come in handy. Just clip it to the back of the steering wheel and get back to hustling. 
Mesh Organiser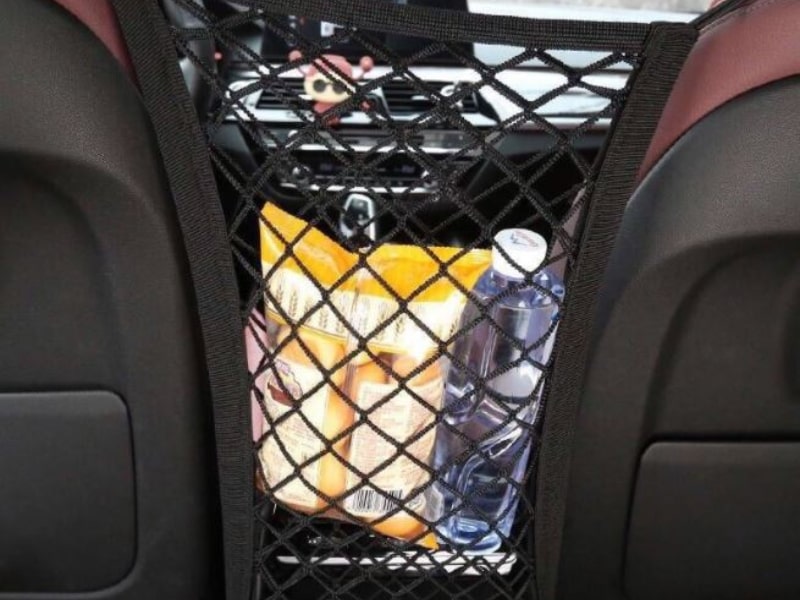 If you're looking for car interior accessories to help tidy up the passenger seat, this mesh organiser is quite the game-changer. It stretches between the seats to reveal a sling-like holder to store anything from water bottles and snacks to purses and wallets.
Car Side Pocket Tray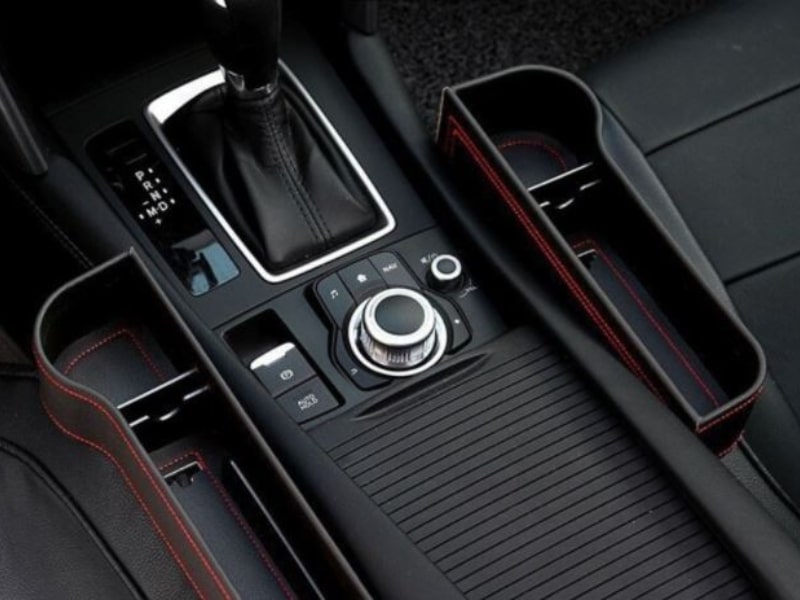 Speaking of immaculate organising, this useful console side pocket tray is what you need if you prefer to have your essentials within reach. Not only does it have a cup holder and a card slot, but it also has a charging cable insert to house a powerbank. Also, you no longer have to worry about things falling in between seats. 
Car Seat Hooks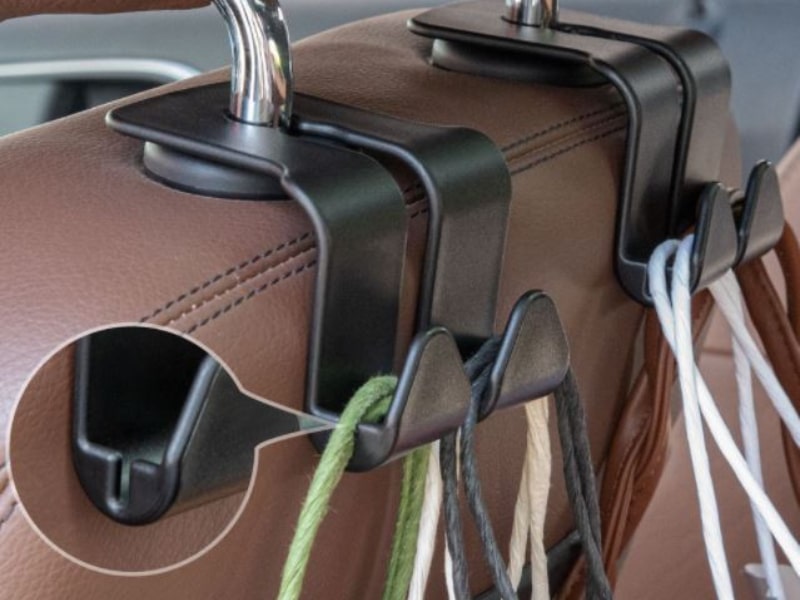 Cheap, practical, and sturdy, this set of car seat hooks securely hangs your groceries, jacket, backpack, and more without the worry of them even touching the floor. 
Dashboard Cable Holders
Phone cables can be cumbersome things to deal with, especially when you're keeping your eyes on the road while trying to charge your phone. Eliminate this recipe for disaster with a couple of cable holders. Simply stick them on the dashboard and neatly wrap the cables over them.
Stick-On Door Shades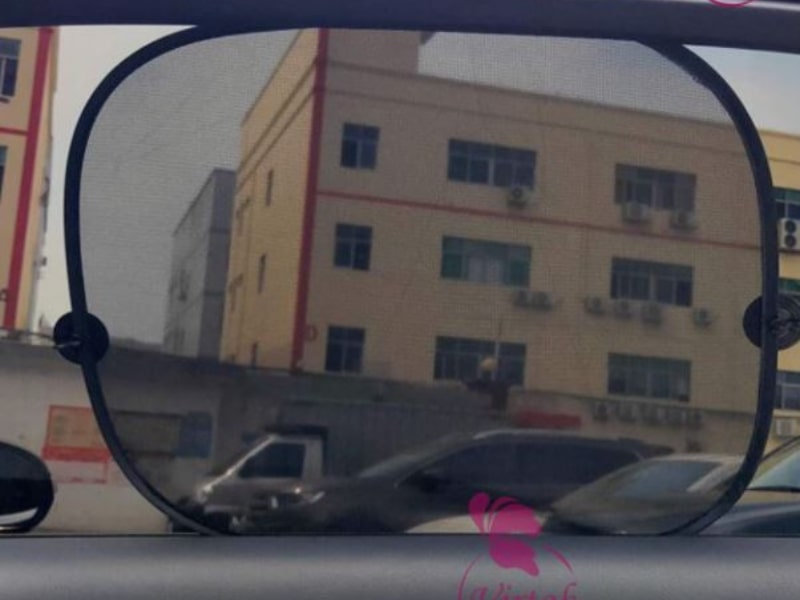 If you can't afford to tint up your ride, stick-on door shades are the second-best way to protect your eyes from scorching sun rays. The suction base makes them easy to install and remove, so you can reuse them for as long as they hold up. 
Rubber Floor Mat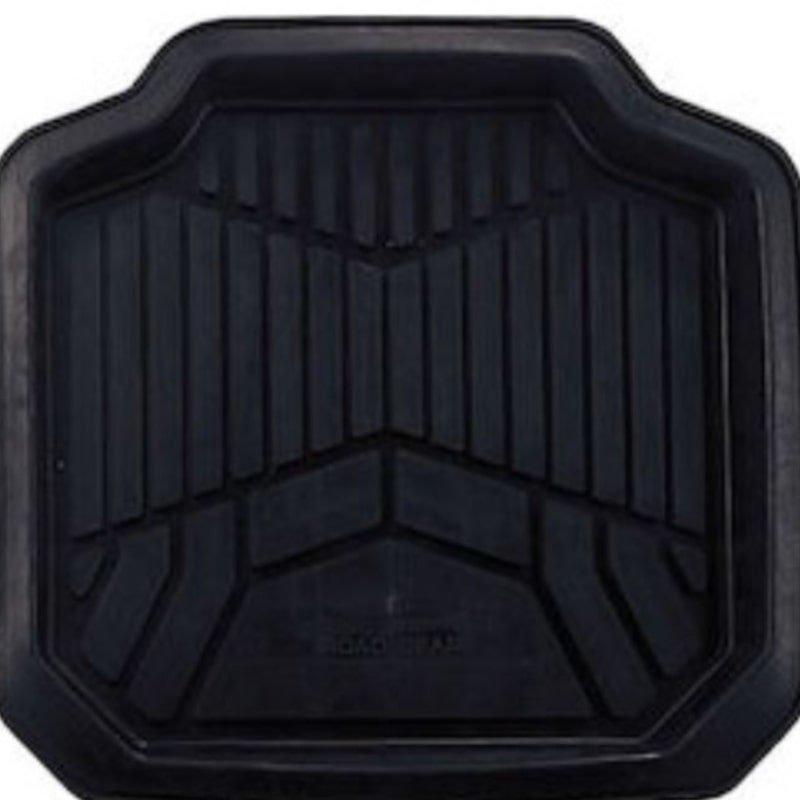 A rubber mat protects your car floor from dirt, grime, and all kinds of nasty particles. Specifically, these ones come in a universal size to fit different cars. And when it's time for clean-up, just remove them and pour the contents out into a waste bag. 
Tissue Dispenser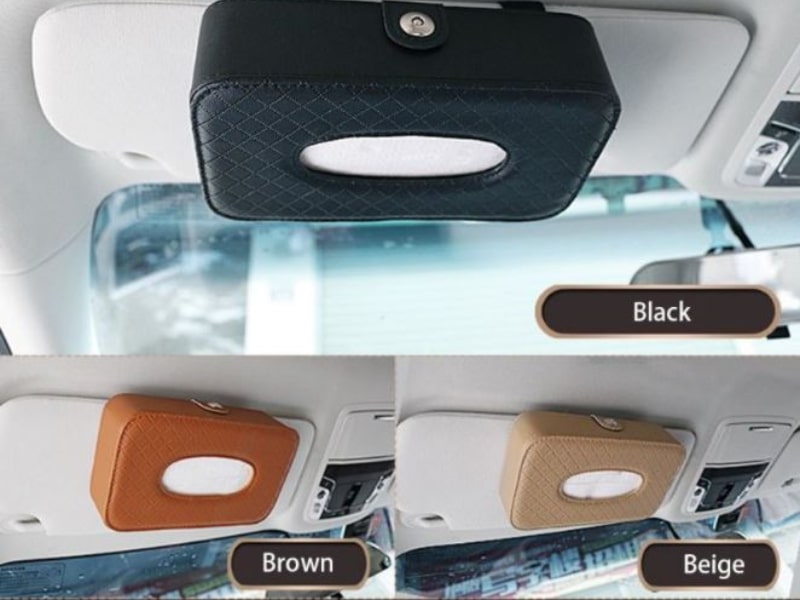 A tissue dispenser for the sun visor, at the ready for you to combat sniffles on the go. And when you're done, don't forget to discard it in that handy trash can listed above. 
These

Car Interior Accessories

Will Make Your Time On The Road So, So Much Better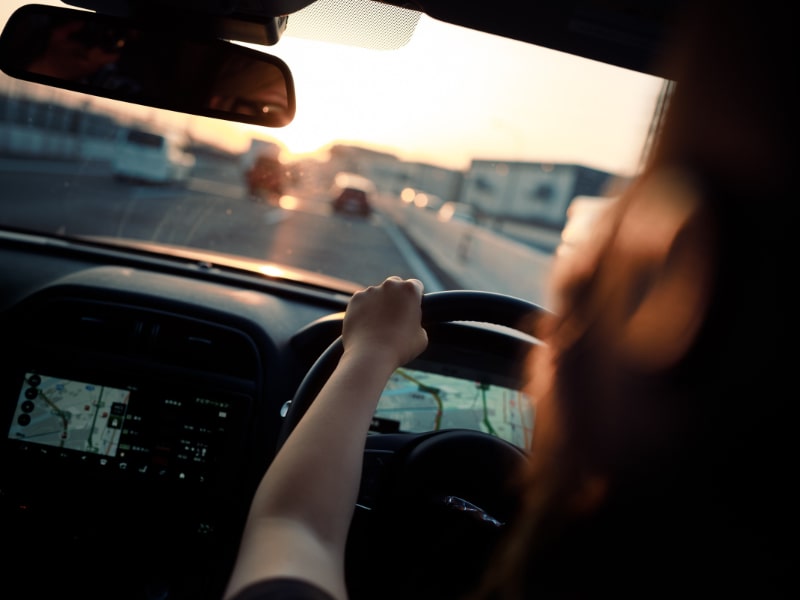 For all the hours we spend on the road, we may as well make them as stress-free as possible. The best thing about these car interior accessories is the price, proving that you don't need deep wallets to pay for comfort and convenience. That said, if budget permits, consider investing in a nifty cordless car vacuum cleaner for your car. It's great at removing dirt, particularly in tight crevices.