The Mass Rapid Transit (MRT) network has been a godsend for Klang Valley dwellers who rely on it extensively for work and leisure travel. And it has just gotten better! The much-anticipated MRT Putrajaya Line Phase Two is now fully operational, which means anyone can hop on a train and be whisked to the very-far land of Putrajaya (and Cyberjaya too). If your last visit to those places is aeons ago (or *gasp* you've never been there), you might be tempted to make the hassle-free trip soon. But what's exactly to do there? Have no worries, as we'll tell you the best places to visit and things to do in Putrajaya and Cyberjaya!
Is Putrajaya Worth Visiting?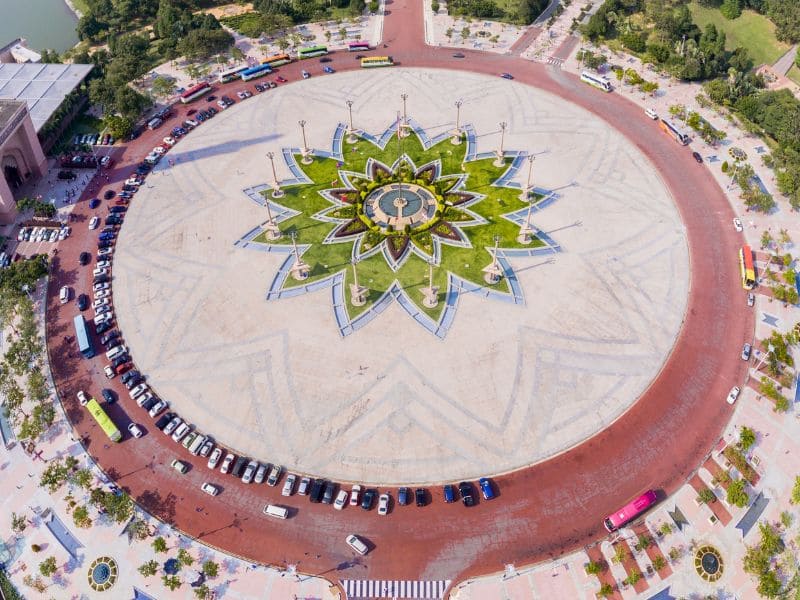 To those unfamiliar, Putrajaya may seem like a landmark that only houses government administrative buildings and offers little in the way of attractions, but you couldn't be more wrong. From gawking at cool-looking buildings to having a relaxing time closer to nature, there are tons and tons of things to do in Putrajaya that may entail you to come back for a second, third, or even fourth visit!
How To Move Around In Putrajaya?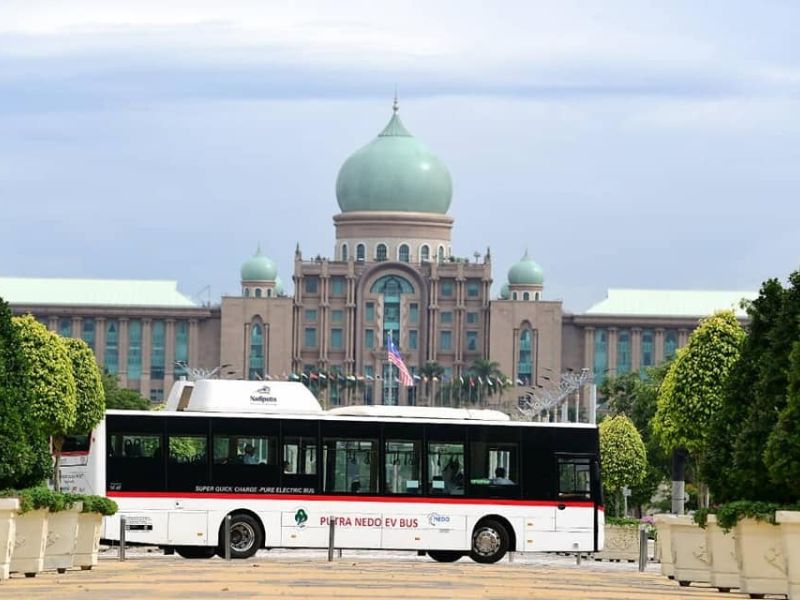 The most cost-effective way to move around Putrajaya is with the Nadiputra buses, which ply several predefined routes. Malaysian citizens get to ride it for RM1 while foreigners will be charged a minimal fee of RM1.50. Do note that the buses have a frequency of one to one-and-a-half hours. 
However, if the bus lines do not get to a place you want to go (or you don't feel like putting up with the long wait time), you can always get an e-hailing ride or a taxi.
You can find car rental services too, which makes for an ideal transportation mode if you're planning a day trip visiting as many attractions as possible.
Recommended

Things To Do In Putrajaya

: Go On A Sightseeing Tour
First time setting foot in Putrajaya? Brace yourself for an "Is this Malaysia?" experience. With imposing buildings that elicit awe and clean streets everywhere, you'll be forgiven to think that you have been transported out of the country for a second!
There are many magnificent landmarks here that are a sight to behold, like the Perdana Putra (Prime Minister's office complex), Putra Mosque, the Palace of Justice, Putrajaya Corp, Heriot-Watt University Malaysia, Seri Saujana Bridge, and Putra Square.
Sure, you can gawk at all these beautiful architectures on your own, but why not make the experience extra memorable by going on exciting guided tours?
1.   River Cruise Tour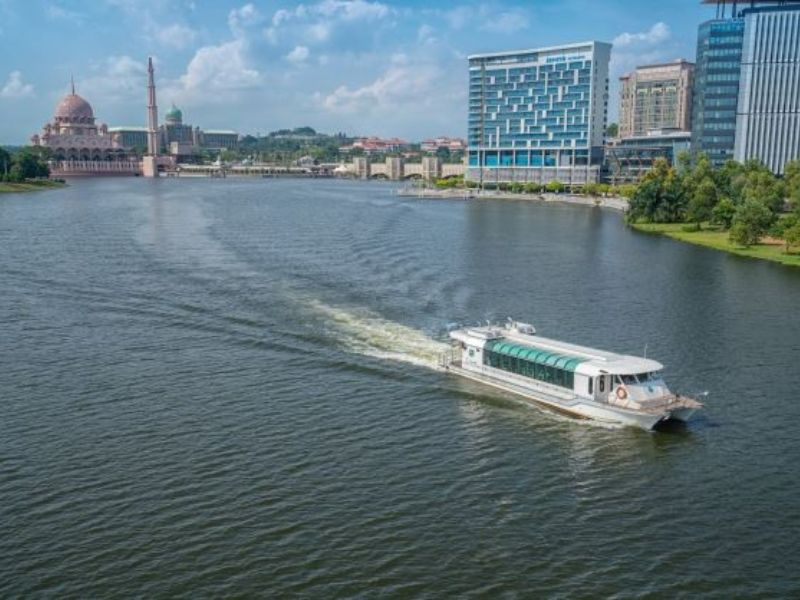 Sit back, relax, and enjoy a relaxing trip on a Putrajaya cruise and see the wonders of the city from a different perspective.
Address: Jeti Putra, Jambatan PutraPresint 1, 62000 Putrajaya
Opening Hours: Daily, 7pm – 7.30pm
Contact: 03-88810648 l sales@cruisetasikputrajaya.com
Ticket Prices: 
Adult: RM15 (Malaysians), RM25 (non-Malaysians)
Child: RM10 (Malaysians), RM17.50 (non-Malaysians)
Facebook | Instagram | Website
2.   Guided Eco-Ride Segway Tour
Nothing is more fun than zipping around the city and experiencing sightseeing on a Segway! Beats walking for sure.
Opening Hours: Daily, 6am – 10pm
Contact: 012-6223847 l ecoridemalaysia@gmail.com
Price: From USD75 (around RM320) per adult
Recommended

Places To Visit In Putrajaya

: Get Closer To Nature
Putrajaya may be famed for its iconic structures, but did you know that the administrative capital is also home to many wonderful parks? If you want to escape the concrete jungle for a day and have a relaxing time surrounded by greenery, this eco-friendly city can give you that much-needed breath of fresh air.
1.   Putrajaya Wetland Park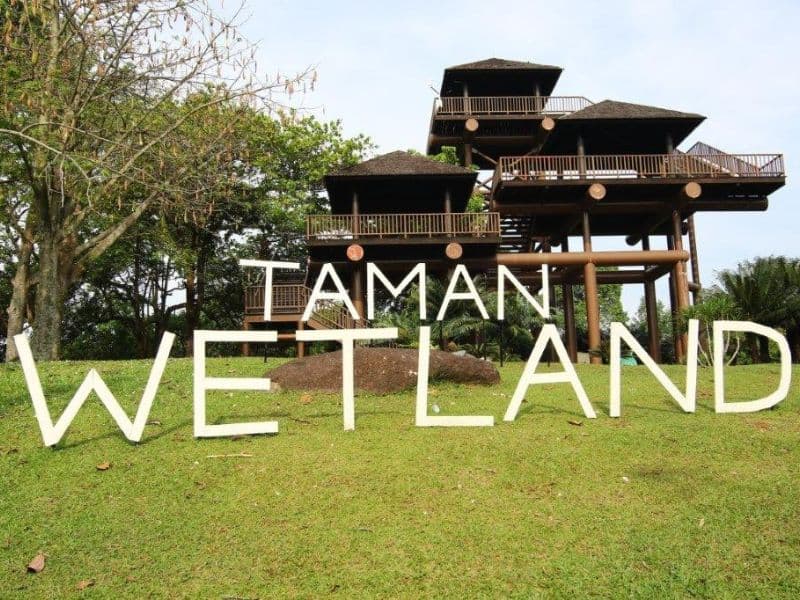 The largest man-made freshwater wetland in Malaysia. Go on a leisurely walk, a refreshing jog, or do some bird-watching.
Address: Putrajaya Wetlands Park, Persiaran Persekutuan, Presint 13, 62000 Putrajaya
Opening Hours: Tues – Sun: 7am – 7pm
2.   Putrajaya Botanical Garden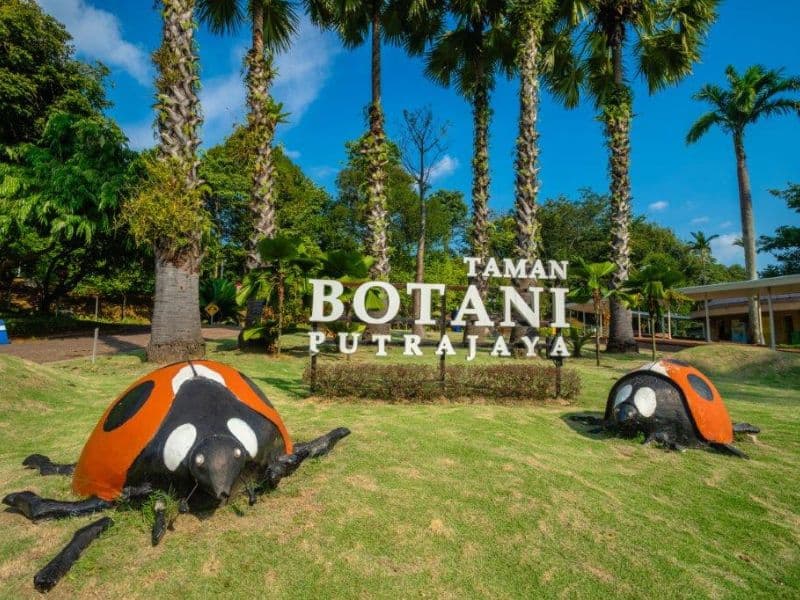 Did you know? The Putrajaya Botanical Garden was not only recognised as one of Asia's Most Amazing Gardens by the Royal Chelsea Foundations in 2008, but it is also one of 40 beautiful parks in Asia featured in the book Paradise Found: Journeys Through Noble Gardens of Asia.
Address: Lebuh Perdana Barat, Presint 1, 62000 Putrajaya
Opening Hours:
Mon – Fri: 9am – 12pm, 2pm – 7pm
Sat – Sun: 8am – 12pm, 2pm – 7pm
3.  Saujana Hijau Park
Created based on the "Salem High Country" concept, Saujana Hijau Park offers visitors a sense of being in a European destination. It is a popular spot for jogging, picnicking, wedding photography, and more!
Address: Jalan P11, Presint 11, 62000 Putrajaya
Opening Hours: Daily, 7am – 7pm
4.   China-Malaysia Friendship Garden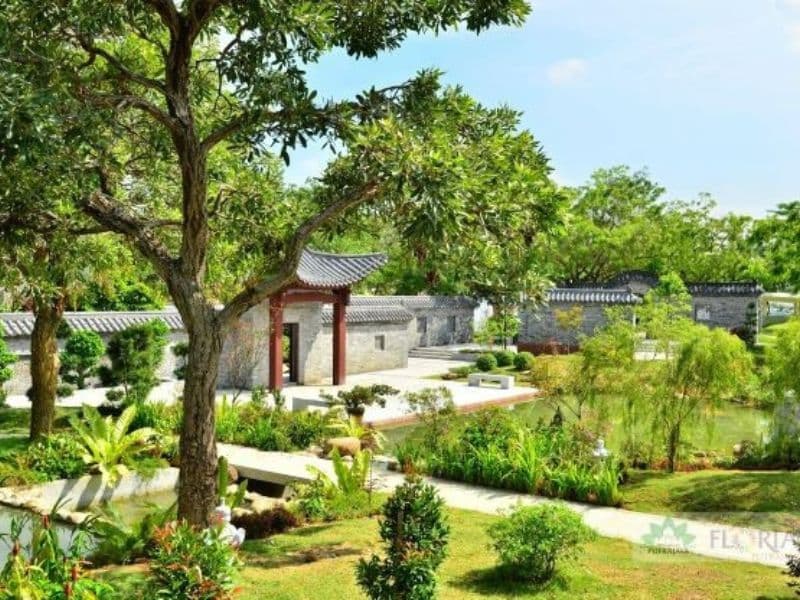 The China-Malaysia Friendship Garden was established in 2014 to commemorate the 40th anniversary of the official establishment of diplomatic relations between Malaysia and China. Take a stroll and feel like you have just been transported to China in this scenic park built on six main elements—mountains, water, rocks, buildings, calligraphy, and plants.
Address: Lebuh Sentosa, Presint 4, 62250 Putrajaya
Opening Hours: Daily, 6.30am – 7pm
Recommended

Things To Do In Putrajaya

: Indulge In Some Fun Activities
What do you know? Putrajaya is also a hive of fun and sporty activities! 
1.   Cycling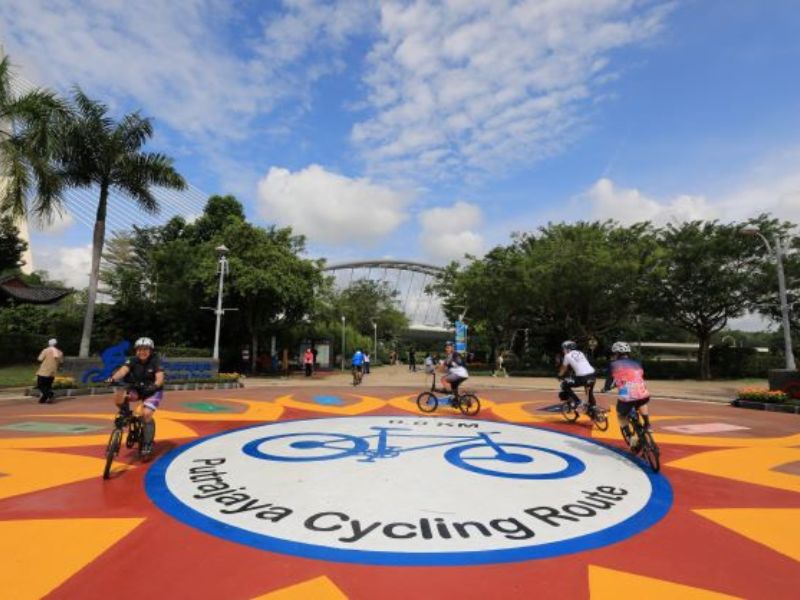 Rent a bike and cycle leisurely while enjoying the scenic views at Pit-stop @ Anjung Floria and end your cycling session with a cup of coffee at Lake Cabin.
Address: Anjung Floria, Jalan Tuanku Abdul Rahman, Presint 4, 62000 Putrajaya
Opening Hours: Daily, 8am – 9pm
Contact: 012-3187619
Price: RM12/hour  
2.   Rock Climbing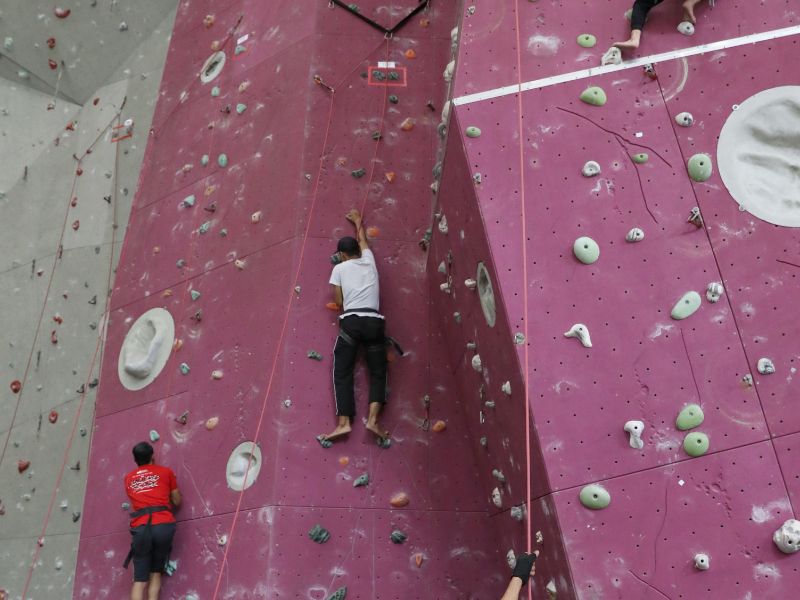 Game for something more challenging? Head over to Putrajaya Climbing Challenge Park where you can have some rock climbing action in the roofed climbing hall said to be the largest in the Asian region.
Address: Taman Cabaran, Jalan P5, Presint 5, 62200 Putrajaya
Opening Hours: Daily, 10am – 10pm (except for Thursday 9am – 10pm)
Contact: 03-80008000
Entrance fee: RM6 (adults), RM3 (children)  
3.   Skating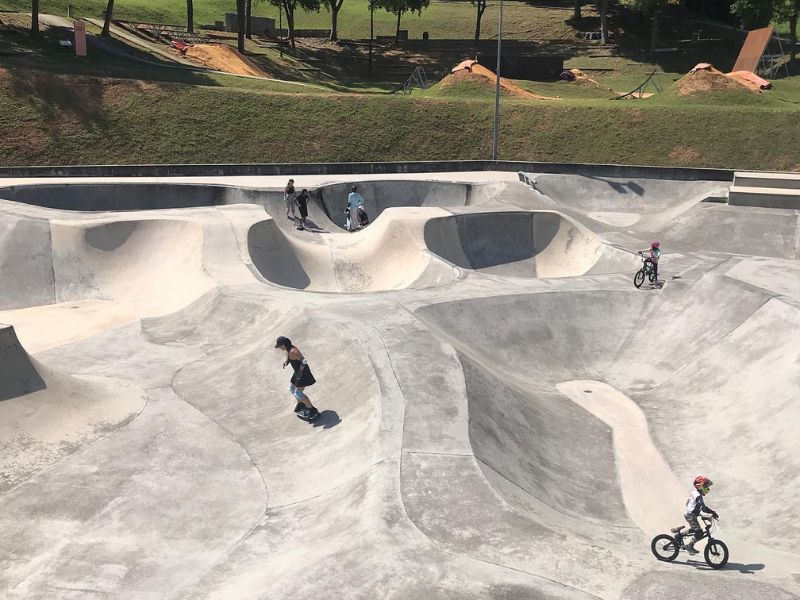 Test your skating skills in the Skate Challenge Park, which is the only one in Asia to feature skatable architectural elements and a skating rink the size of a football field.
Address: Taman Cabaran, Jalan P5, Presint 5, 62200 Putrajaya
Opening Hours:
Mon – Thurs: 8am – 8pm
Fri – Sun: 8am – 10pm
Contact: 03-80008000
Entrance fee: Free
4.   Water Activities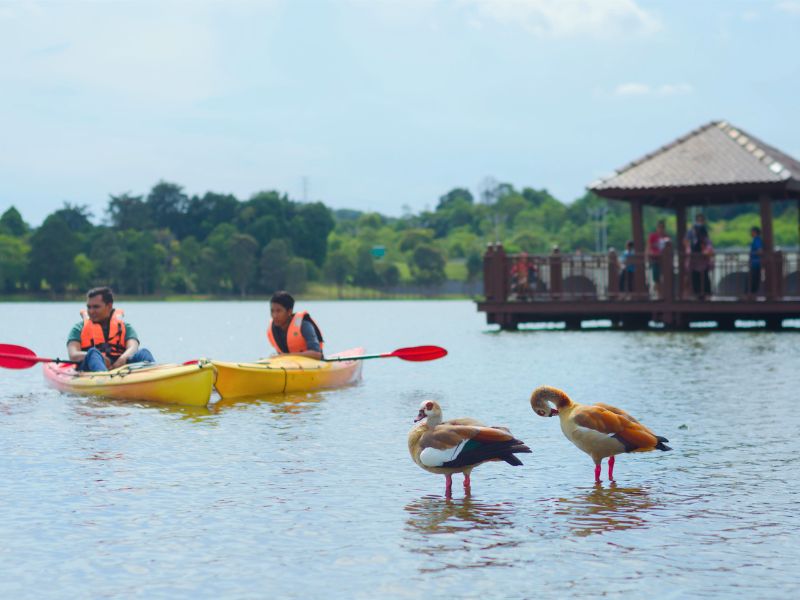 Water activities are among the many things to do in Putrajaya which are great when it's getting hot under the sun. Head over to Putrajaya Lake Recreation Centre where you can indulge in all sorts of fun including fishing, kayaking, canoeing, paddle boat rides, and Duffy boat rides.
Address: Pusat Rekreasi Air / Lake Recreation Centre, Putrajaya, Exit Persiaran Utara, Presint 1, 62000 Putrajaya
Opening Hours: Daily, 10am – 7pm
Contact: 013-2628857
5.   Flyboarding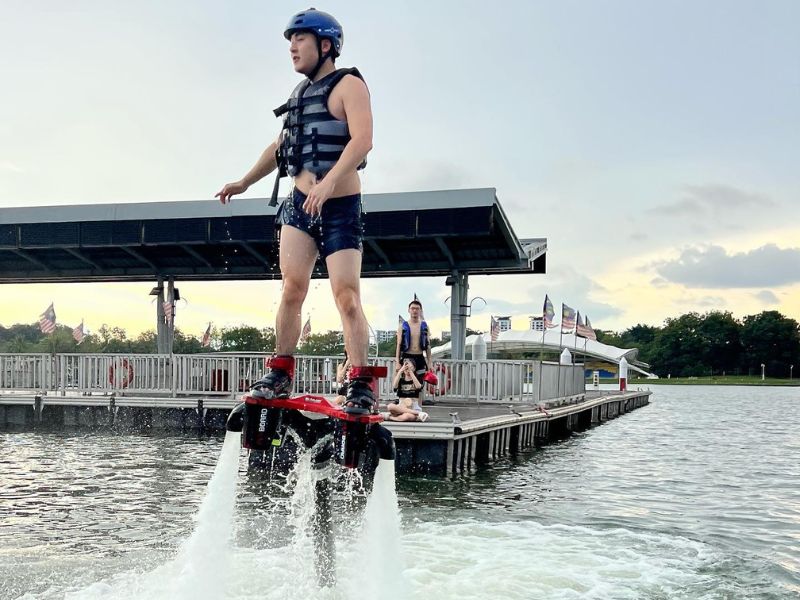 If you're feeling daring and adventurous, try flyboarding with Flyboard Malaysia for a once-in-a-lifetime experience!
Address: Marina Putrajaya, No.1 Jalan P5/5, Putrajaya, Malaysia
Opening Hours: Daily, 9am – 7pm (by appointment only)
Contact: 012-2871120
Price: From RM350 per person
Facebook l Instagram I Website
6.   Horse Riding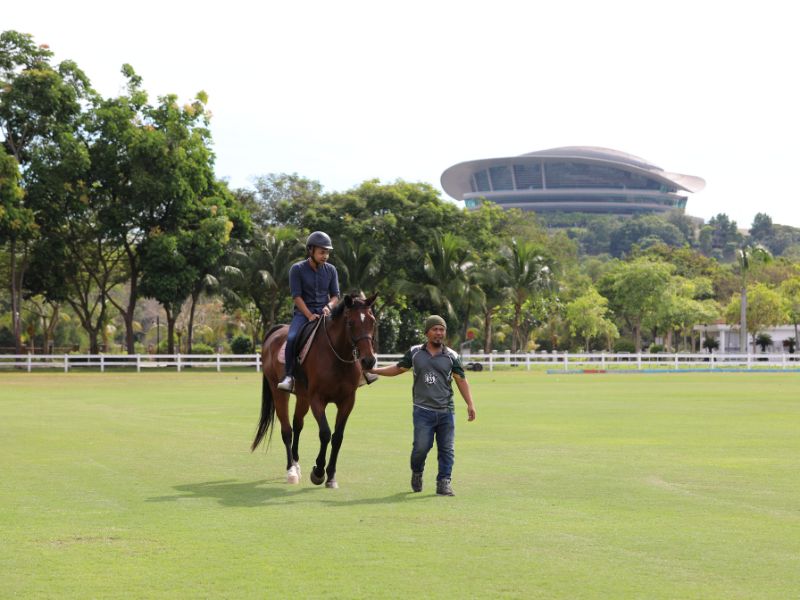 Make your way over to Putrajaya Equestrian Park if you want to get up close and personal with these majestic animals.
Address: Taman Ekuestrian Putrajaya, Jalan Kandang Kuda, Precinct 5, 62200 Putrajaya
Opening Hours:
Tues – Fri: 8.30am – 6.30pm
Sat – Sun: 8.30am – 7pm
Contact: 012-9988574
7.   Glamping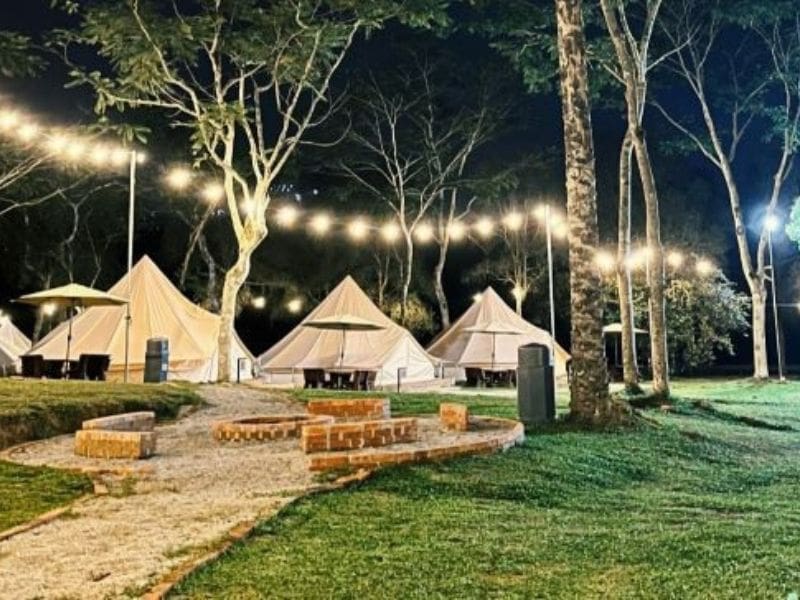 And if you choose to spend the night as there are just too many things to do in Putrajaya, may we suggest trying out glamping at Wetland Putrajaya!
Address: Glamping Wetland Putrajaya, Persiaran Persekutuan, Presint 13 , 62000 Putrajaya
Price: Refer website for different accommodation options
Facebook | Instagram | Website
Recommended

Places To Visit In Putrajaya

: Enjoy Some Shopping And Dining
After a long and fun day out, you might want to visit the mall for dinner, a movie, or some shopping before heading back home. The good news is there are two shopping malls that you can go to nearby.
1.   IOI City Mall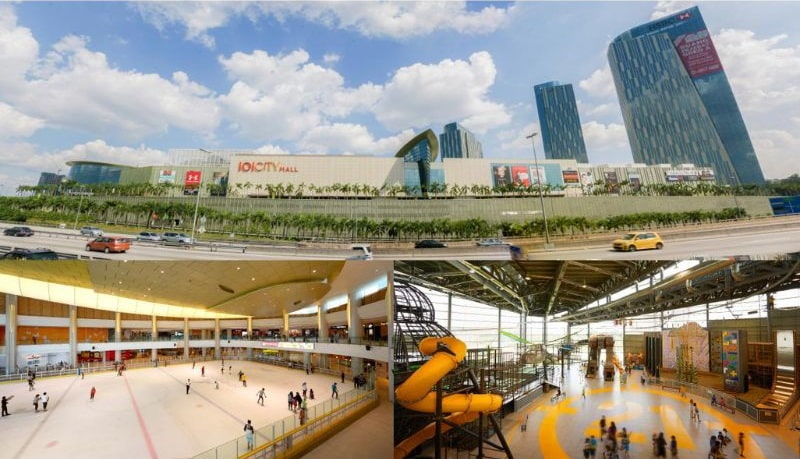 With the opening of its Phase II development in August 2022, it is now recognised as the largest mall in Malaysia. In addition to over 200 restaurants and 700 retail outlets, IOI City Mall also houses the biggest ice-skating rink in the country and an indoor atrium adventure theme park, among others.
2.   Alamanda Shopping Centre

A mid-sized retail hub situated within the Putrajaya enclave. You can find eateries and a cineplex here, which is more than enough if you're looking for a no-frills place to hang out.
Are There

Things To Do In Cyberjaya

?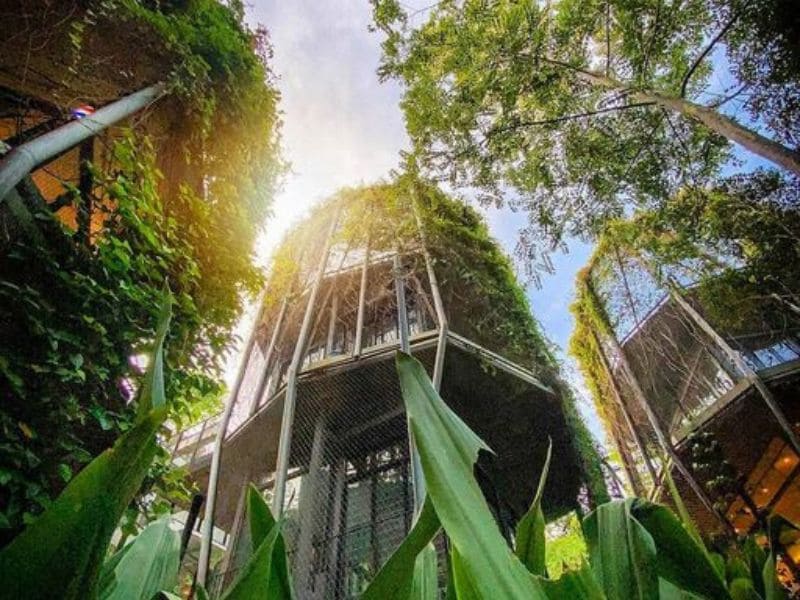 The MRT Putrajaya line also includes a stop in Cyberjaya. Known as the Silicon Valley of Malaysia, Cyberjaya is home to many multinational companies and data centres.
If you are wondering whether Cyberjaya is worth a visit, the answer is yes, but don't expect much. It does not have as many things to do as in Putrajaya, but there are still a few places that are open for visitors, such as Tamarind Square, which is a gastronomy haven and an Instagram hotspot!
Meanwhile, Cyberjaya Lakeside is a nice relaxing place to take a leisurely stroll or a jog (you can also rent electric bikes and scooters). Of course, you will also find a shopping mall (Dpulze Shopping Centre) for all your dining and retail therapy needs. 
Hop On A Train For Exciting

Things To Do In Putrajaya

(or

Cyberjaya

) Over The Weekend Or Holidays!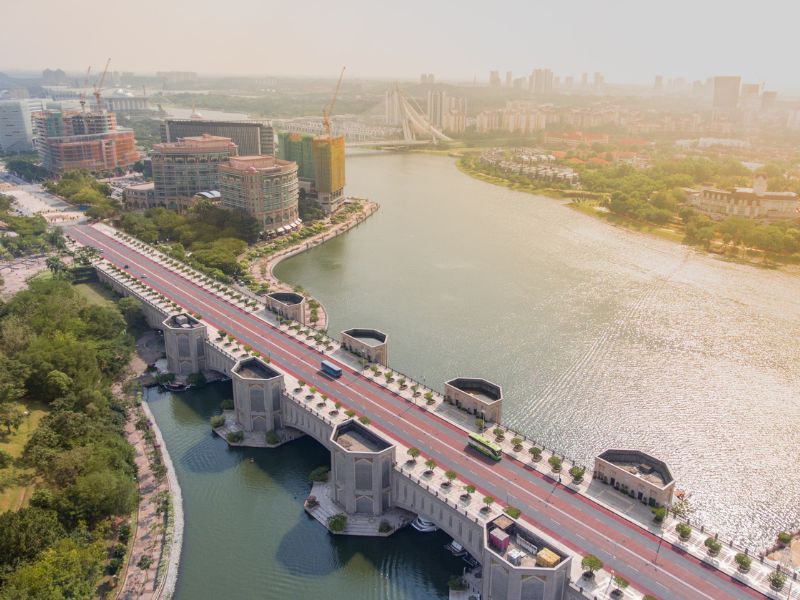 With better connectivity and so.much.things to do in Putrajaya with places to visit aplenty, you should definitely put this capital city in your short getaway plans in 2023! Plan your first trip, or make multiple returns to sample all that the city has to offer. A single trip definitely won't be enough! 
For more places-to-visit guides, don't miss out on our coverage of Sekinchan, sleeper train routes, and more!