Chinese New Year is a major celebration preceded by major preparations. A lot of things go into making sure households are spruced up and ready to usher in the new Chinese calendar year with oomph and revelry. There's the mandatory spring cleaning, the stockpiling of snacks and drinks, and putting up all manners of house decorations. Speaking of decorations, it is almost compulsory to display things believed to bring prosperity and good luck! With that, we look at some of the most auspicious Chinese New Year plants and flowers you should have displayed in and around your home if you want a more ong-some celebration. Alternatively, they would make for a great CNY gift! 
What Are The Good Luck Plants For Chinese?
There is much more to auspicious Chinese New Year plants than just the money tree! 
1.

 

Money Tree (

Pachira aquatica

)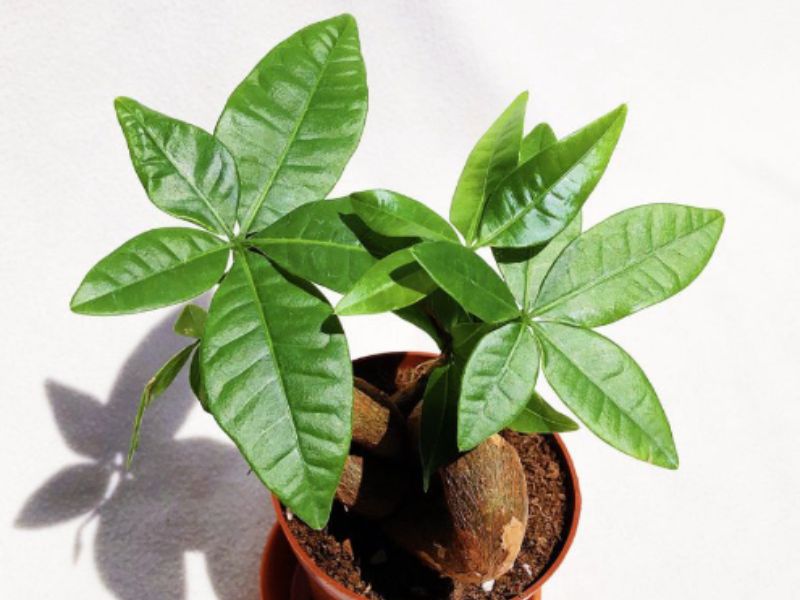 If only money grew on trees!! 
No, the money tree won't bring you instant wealth, but it is a symbol of prosperity that is highly sought after by Feng Shui practitioners. Legend has it that a poor man discovered the tree— which seeds he cultivated into many more trees—and made a fortune by selling them! Besides being a good luck charm, a money tree is very easy to care for, which doubles the reason why you would want to get one, or two!
2.   Lucky Bamboo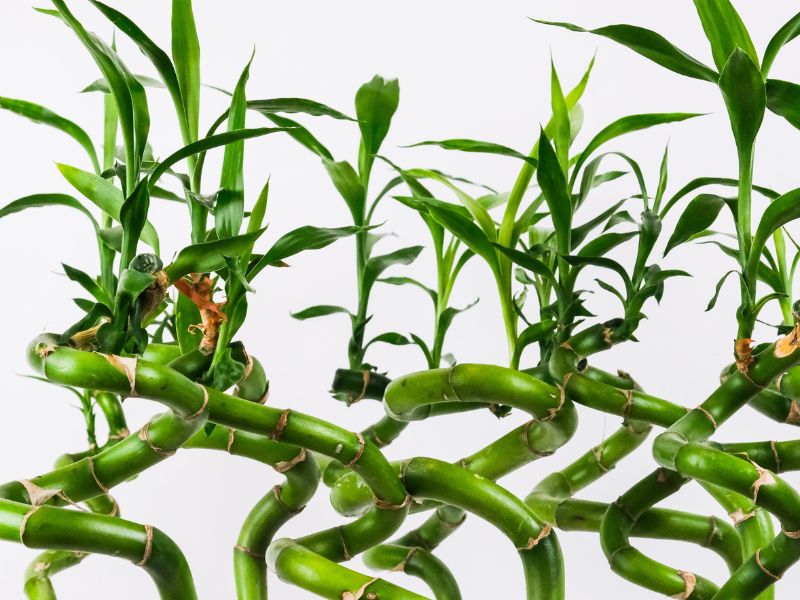 It is believed that placing lucky bamboo in homes and offices often brings good fortune and prosperity in all spheres of life. Interestingly, the number of stalks a lucky bamboo has signifies different meanings! For instance, one stalk represents truth or commitment, three stalks represent happiness, and five stalks symbolize balance, peace, harmony, and power, based on the five elements of nature. If you wish to triple your wealth, try 888 stalks!
3.   Kumquat Tree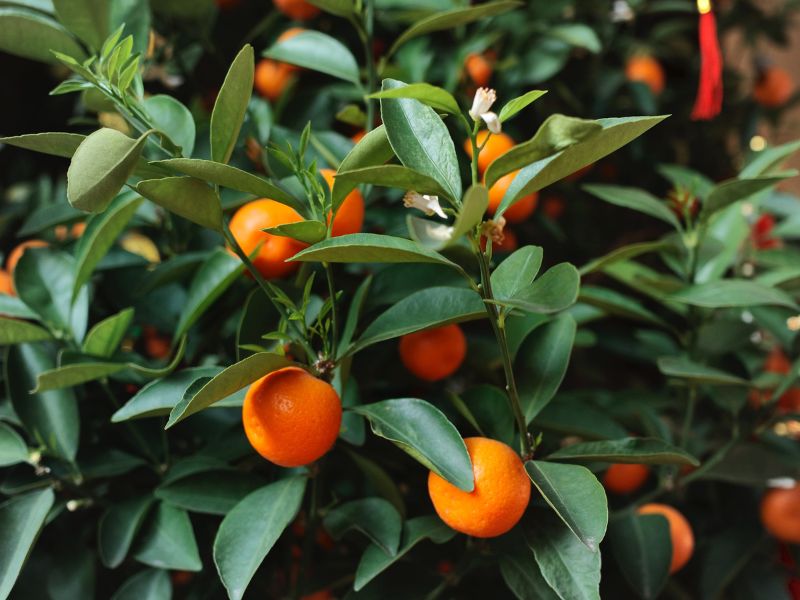 Pots of Kumquat plants decorated with angpow packets are a common sight during Chinese New Year. But what is it about this plant that is a CNY fixture? The Chinese community considers round objects as lucky (as with the shape of Kumquat), and Kumquat plants are often given as gifts to send good luck and good fortune to the recipients. Not only that, the pronunciation of Kumquat in Chinese sounds similar to "gold"!
4.   Pussy Willow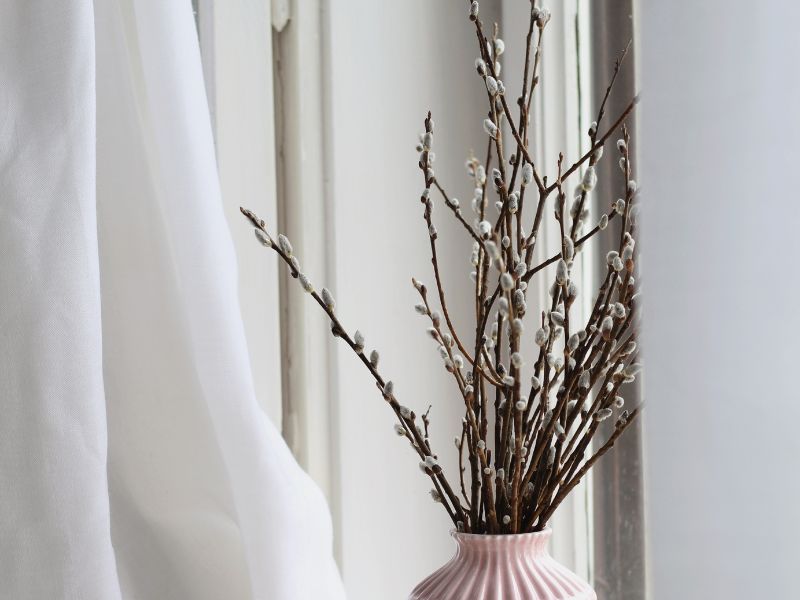 Pussy willow is not only a beautiful decorative plant to look at but brings with it much significance according to Chinese belief. It is one of the must-have Chinese New Year plants as a symbol of growth and prosperity, owing to its tall branches and furry blossoms. You can't go wrong with this classic CNY plant!
5.   Orchid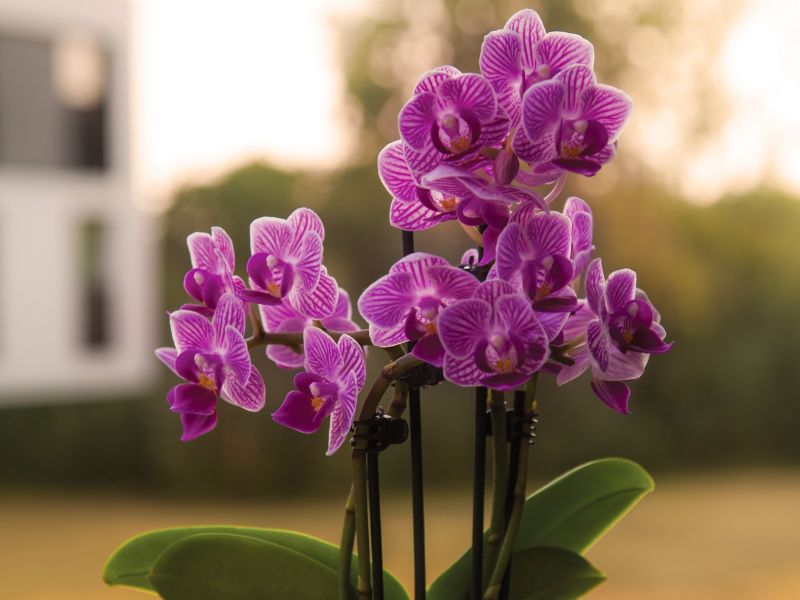 The Orchid is a much-cherished flowering plant that holds great symbolism to many cultures around the world. For the Chinese, orchids are believed to represent fertility, refinement, thoughtfulness, and abundance, besides bringing good luck and prosperity. If there is a newly-married couple among your family, friends, or co-workers, giving them a pot of Orchid plants this Chinese New Year is a thoughtful gesture!
6.   Chrysanthemum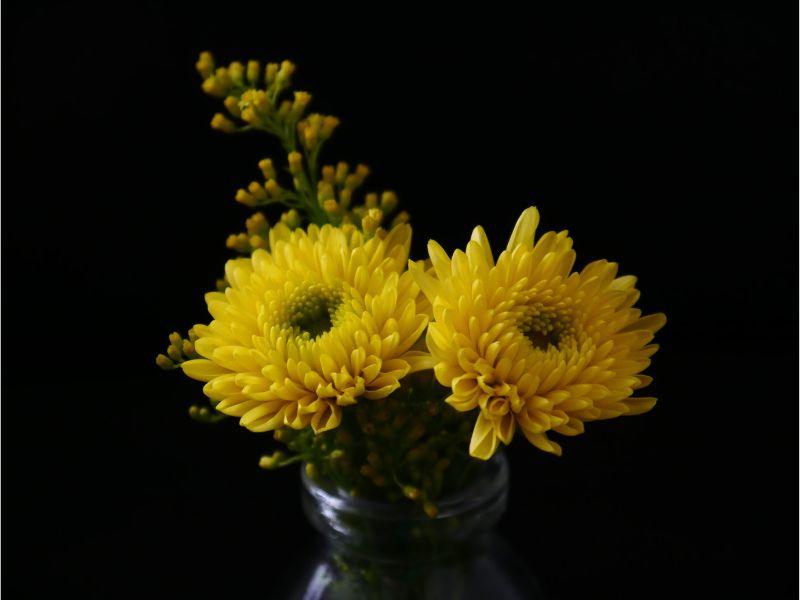 Chrysanthemum is a perennial favourite during every Chinese New Year celebration, and yes, we mean the Chrysanthemum packet drinks. But more than just the sweet drinks, the Chrysanthemum flowering plant represents good health and longevity. Hence, if you want to give something back to the elderly in the family after collecting angpows from them, hand them this CNY plant!
7.   Jade Plant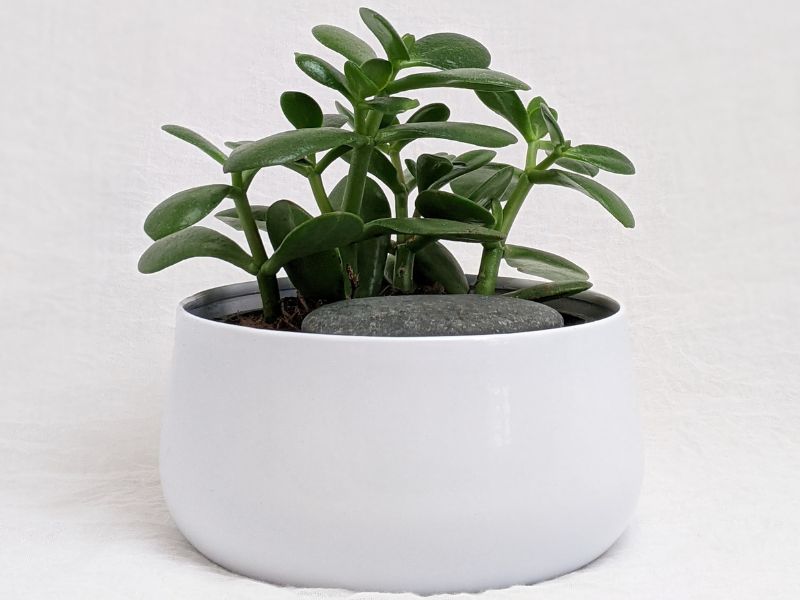 Jade has huge significance in Chinese culture and history. It is no surprise then that the Jade plant is one of the most auspicious plants to display during a Chinese New Year celebration. The thick emerald green leaves retain water, which is perceived to be a symbol of good fortune and wealth.
8.   Bonsai
Few other plants exude wealth, status, and elegance more than Bonsai. Having a Bonsai plant for CNY in your house is sure to be a conversation starter when you have relatives and visitors coming for a visit. The great thing about Bonsai is that it will look amazing all year long. If maintained properly, you can keep it on display for more than one Chinese New Year celebration!
Add These

Plants To Your Chinese New Year

Celebration For More Heng! Ong! Huat!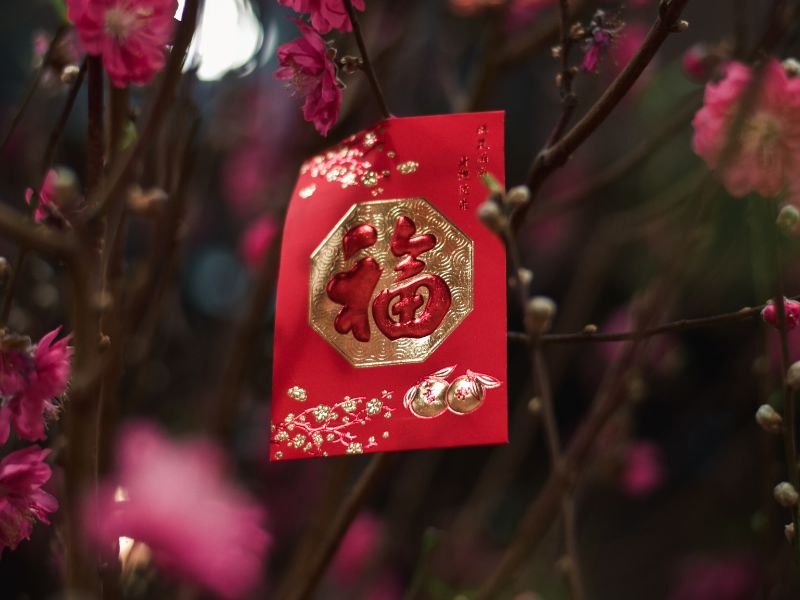 Auspicious plants to get for Chinese New Year, check! If you want more ideas and recommendations on everything CNY, we have more! Get to know what popular CNY cookies to try and stock up on, which CNY dishes are must-haves for an ong year ahead, how to make sumptuous meals for your reunion dinner, where to get the best bak kwa in town, or even where to find local CNY hamper delivery services. For CNY OOTD, get some pointers from these fashionable traditional outfits!
Be sure to watch See You, Lion, Shopee Malaysia's heartwarming video for CNY 2023!