With Chinese New Year just around the corner, it's time to put together your outfits for the festive season. Although modern styles are more common, there's always something so special about going all decked out in your fanciest ethnic wear. For the Year of the Rabbit, why not change things up by dressing yourself head to toe with some old-school charm? Here are four different types of traditional Chinese clothing and other CNY customs you should know about. 
Types Of

Traditional Chinese Clothing

For Men & Women 
1. Hanfu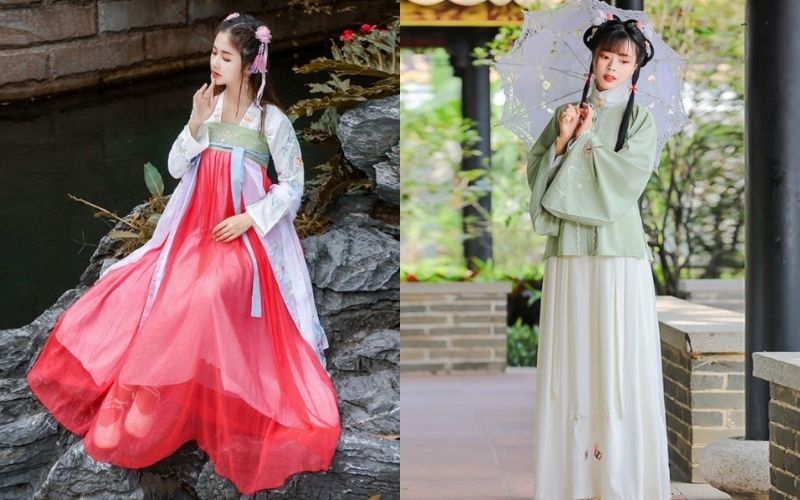 Tracing back to as far as over 4,000 years, the hanfu is one of the oldest traditional Chinese clothing to date. The apparel consists of an open cross-collared robe with long billowy sleeves, a maxi skirt, and a belt sash. Underneath, you'll usually wear inner garments made of cotton or linen.
Though not the most common of outfits, it's an elaborate look that's perfect for when you want to stand out this CNY or at a costume party. There are many different styles of hanfu, but the ones from the Tang, Ming, and Song periods are the most popular choice among women.
2. Qipao/Cheongsam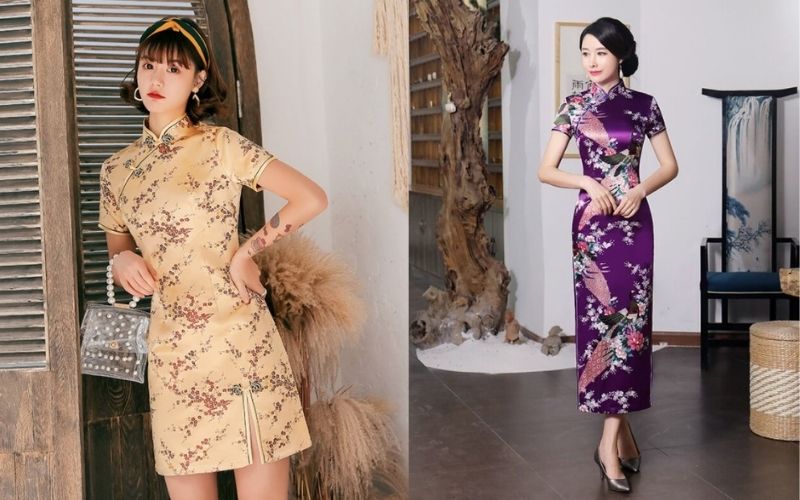 Now, you might be wondering if there's any particular difference between the qipao and cheongsam. For the most part, they refer to the same style of dress. However, the original qipao first came from the Manchu rule during the 17th century. Back then, the style was a lot looser, featuring an A-line cut and long, full sleeves. It was only in the 1920s that the fitted cheongsams we're more familiar with became popularised by Shanghai celebrities. 
Today, the cheongsam is by far the most common type of traditional Chinese clothing for women. This one-piece garment has a straight cut that accentuates your silhouette, creating a subtle hourglass shape. Its other outfit components consist of a high-neck collar, short cap sleeves, and a slit that parts up at the sides.
3. Tang Suit
The Tang suit originated from the traditional Manchu horseman uniform during the Qing dynasty. There are two layers to the Tang suit. The outer layer is a jacket with a mandarin collar that's around five to 10 centimetres high up the neck. Meanwhile, the inner layer is the changsan. This is like a long robe or tunic, but nowadays, you can also wear an undershirt or T-shirt underneath your Tang suit.  
The suit was initially worn in dark blue colours before it evolved from a protective apron for the changsan into a staple fashion piece in traditional Chinese clothing. The lapels include knotted "frog" or pankou fastenings that come in floral or animal designs. These buttons are usually made of silk wrapped around stiff materials like copper wires so that the shape will stay in place.  
4. Zhongshan/Mao Suit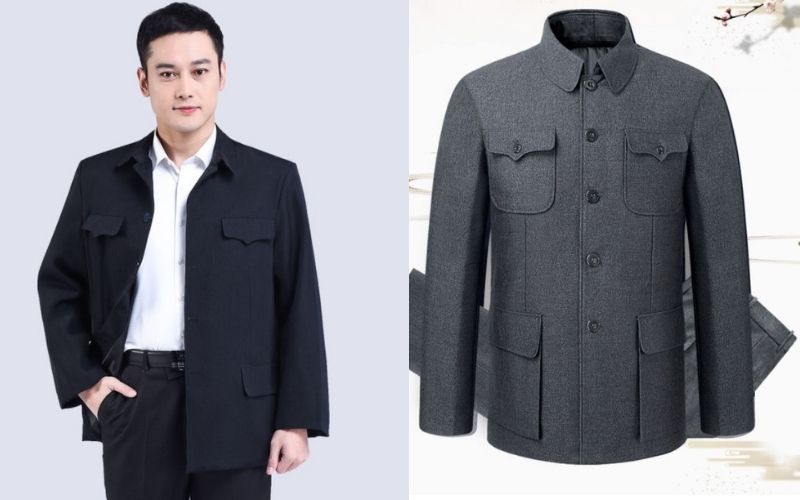 Another traditional Chinese clothing for men is the Zhongshan suit. It's a structured piece of outerwear that blends Western-styled clothing with traditional Chinese ones. The suit features four big pockets at the front, two at the top and another two at the bottom, spaced symmetrically from left to right. These pockets are supposed to symbolise four virtues—courtesy, righteousness, honesty, and shame.
Unlike the Tang suit, the Zhongshan suit does not feature the ornate pankou. Instead, it has five central buttons that go up to the collar. They represent the independence of five powers: administration, jurisdiction, supervision, review, and legislation. There are also three smaller buttons on each sleeve of the suit.
Dos' & Don'ts Of Chinese New Year Dressing
1. DO: Wear Only New Clothes
Besides being able to revamp your style, there's another reason why people wear new clothes and shoes, especially on CNY. And that's because many believe that buying new things represents getting ready for a fresh new start to the new year. 
2. DON'T: Black & White Are NOT Allowed
Admittedly, this depends on how traditional your family is, but typically, black and white clothes are completely out of the question. Black is associated with death, depression, or just bad luck in general while white symbolises mourning. So, we'd say it's best to stay away from these two colours altogether, at least until CNY is over. 
3. DO: Bring Out The Red & Gold 
CNY decorations are red for a reason, as it's known as a colour of luck and prosperity. From cushion covers to table cloths, you'll see red displayed everywhere, and your clothes are no exception! Besides, it'll certainly add a nice pop of colour to the family pictures. Alternatively, if you're not a big fan of red, you can opt for gold instead, which symbolises good wealth. 
4. DON'T: Wash Your Clothes
No, we're not saying to completely ditch washing your clothes for the entire duration of CNY. It's only for the first two days because they're seen as the Water God's birthday. Hence, washing your clothes on those days would be considered disrespectful. Furthermore, some believe that pouring away water after washing would be like pouring away your wealth. 
Dress Your Best And Have A Prosperous CNY Season This Year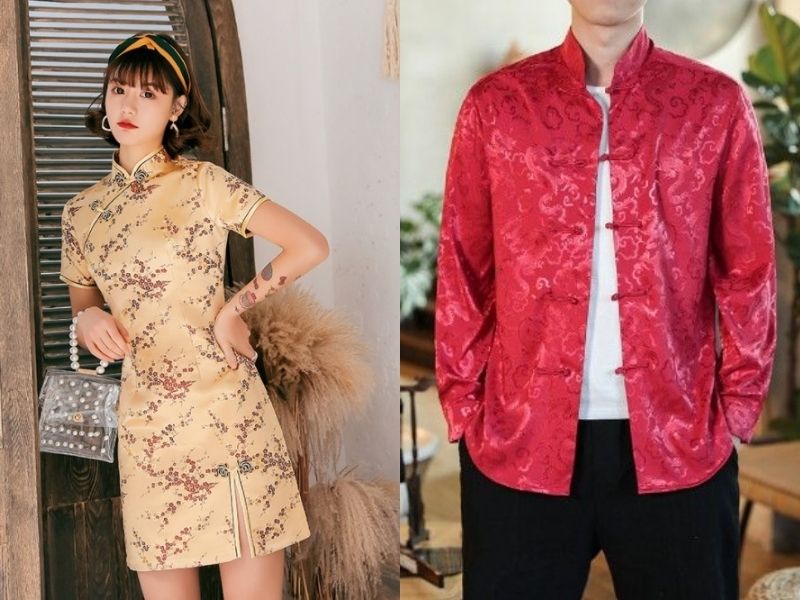 Regardless of what traditional Chinese clothing you choose to wear, we hope you have a blessed CNY season in 2023. Wondering what you and your family should whip up for the annual celebratory dinner? Then give these symbolic CNY recipes a try! Need some gift idea suggestions? These CNY hampers will ensure that you don't go visiting the relatives empty-handed. And for a good CNY mystery to sink your teeth into, check out Shopee's 2023 CNY video entitled, 'Are they going to make it?'.