Like a snake shedding its skin, the taboo surrounding tattoos is slowly but surely losing its grip. Once markers for questionable individuals roaming the underbelly of society, tattoos are now recognised as symbols of individual expression, not any different from fashion and hair. But of course, there's one distinction: Tattoos are permanent. They're for life. So, it's wise to do thorough research before getting inked. There's no shortage of tattoo shops in Kuala Lumpur and surrounding cities, but because every studio has its particular style, familiarising yourself with their portfolios will help you narrow down the search for that one-of-a-kind piece.  
How Much Does A Tattoo Cost In Malaysia? 
Tattoo is art, and how an artist charges for their work largely depends on a number of factors: the placement, the artist's level of expertise, and the intricacy of the design. Some charge a flat rate for a piece while others bill by the hour. More often than not, famous artists tend to charge more for their work because they have the clientele and experience to back up their numbers. All in all, it stands to be inquisitive. Your tattoo artist should be able to work around your budget, or at the very least give you a ballpark estimate. 
Get Zapped At These

Best

Tattoo Shops In Kuala Lumpur

And More
Wear your art on your sleeve or anywhere else you'd like.
1. Borneo Ink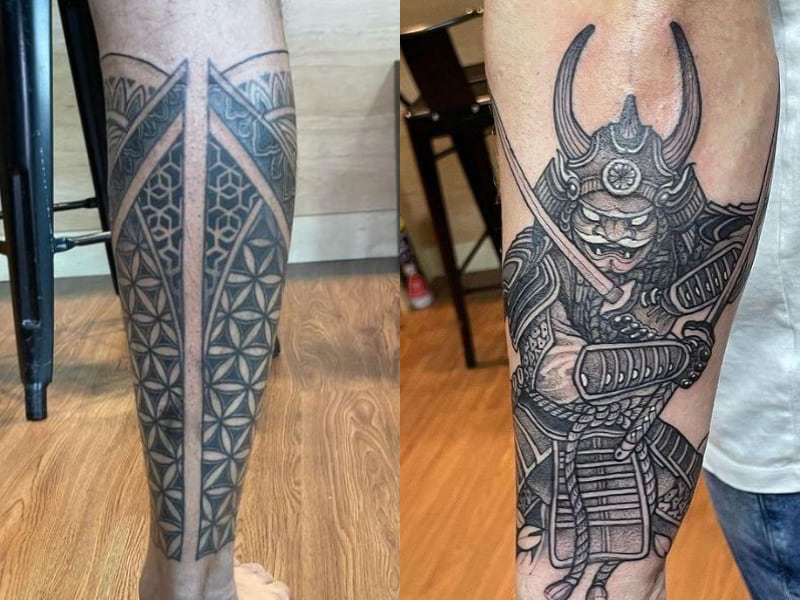 One of the oldest and best tattoo shops in Kuala Lumpur, Borneo Ink was founded in 1999 by the David siblings. Over the past two decades, it has won awards and inked clients from all walks of life and corners of the world. Though the studio is mostly known for traditional Borneo tribal designs, rest assured that the capable artists can work needles on just about everything else. Just let them know. 
Address: B-09-15, Gateway Corporate Suites, No. 1, Jalan Desa Kiara, Mont Kiara, 50480 Kuala Lumpur
Contact: 011-6262 1313
2. Shipwreck Tattoos
For intricate fine lines and vivid coloured pieces, count on Shipwreck Tattoos in Damansara Heights. This Kuala Lumpur tattoo shop consists of Kevin Elijah, a dual-discipline artist who works both the machine and the needle, and Esther aka Poking Duck whose hand-poked pieces are clean and cute as a button. 
Address: 20-2, Jalan Medan Setia 2, Bukit Damansara, 50490 Kuala Lumpur
Contact: 019-606 9066
3. Gimmick Tattoo Studio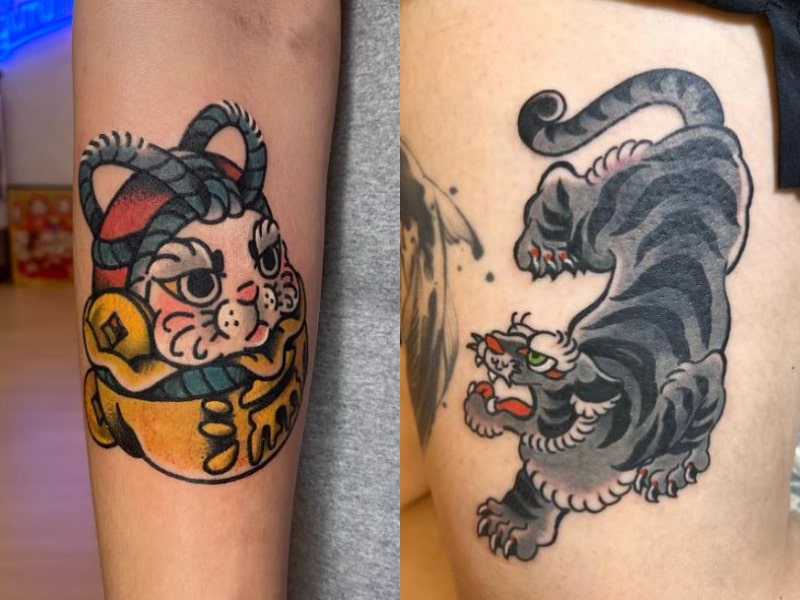 Scroll through Gimmick's Instagram page and you'll be bombarded with a barrage of vibrant pieces lined with pops of colour. Most of the pieces are palm-sized, so they make for good gap fillers or fun tattoos to have if you aren't ready to commit to something bigger. 
Address: 38-2, Jalan Manis 3, Taman Bukit Segar, 56100 Kuala Lumpur
Contact: 03-9134 4069
4. Fin Tattoos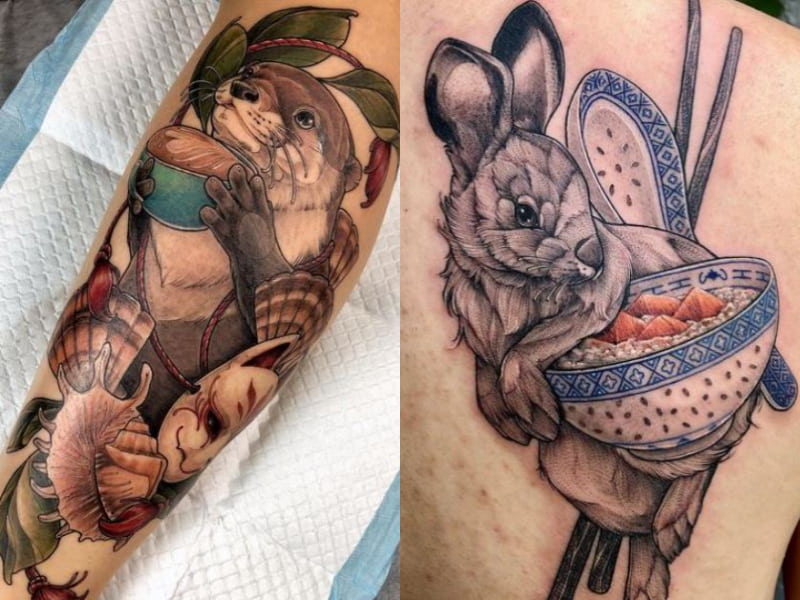 Fin isn't a collective like most tattoo shops in Kuala Lumpur are. Fin is a one-woman show working out of a home studio. The former starlet of Bangsar's Pink Tattoos, Fin's work is complex without being convoluted; the lines are delicate while the shading looks almost watercolour-like. The bad news? She's fully booked until April. 
Contact: Fin is only contactable when her bookings are open, and it's usually via DMs on Instagram or email.
5. Wayang Kulit Tatu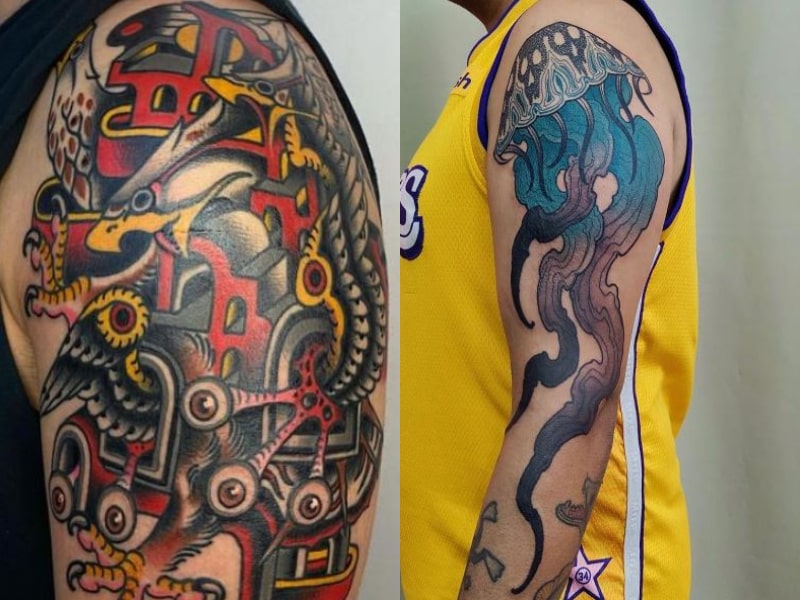 Led by Julian Oh and Taco Joe who collectively have over a decade of tattooing experience, Wayang Kulit Tatu at the busy SS15 is all about bold and strong work. That means thick lines, heavy shading, and illustrations veering towards traditional and old-school styles. The studio also runs "flash days" where you get to choose a stencil from a given selection. Perfect if you don't have a design in mind but still want to get inked. 
Address: 28, Jalan SS 15/4, Ss 15, 47500 Subang Jaya
Contact: 03-5888 0432
6. Electric Dreams Collective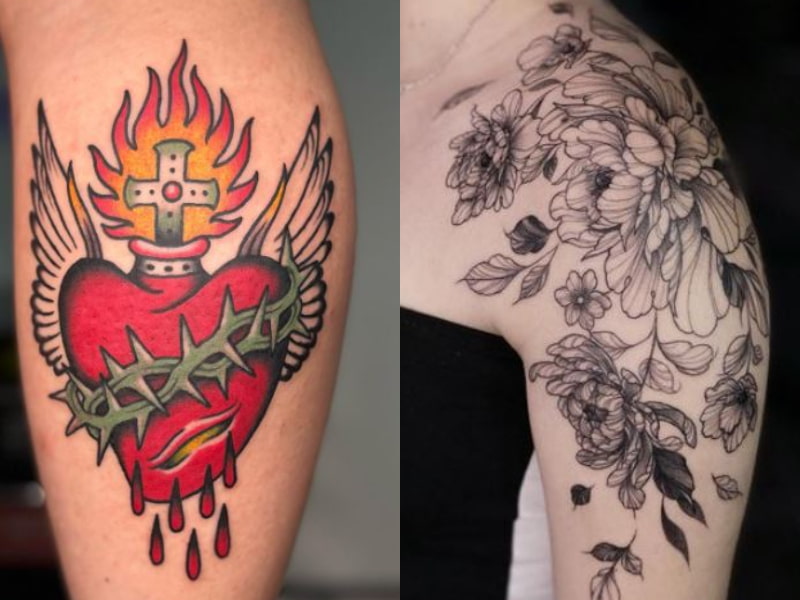 Kickstarted by Simon David, a founding member of Borneo Ink, Electric Dreams Collective acts as a hub for emerging artists to master their craft. So don't be surprised if there are more apprentices here as compared to other tattoo shops in Kuala Lumpur. That being said, don't mistake the lack of experience for amateur work. The pieces are as tidy and elaborate as the ones done by seasoned veterans. 
Address: Unit 9-6, Block A, Jaya One, Jln Profesor Diraja Ungku Aziz, Section 13, 46200 Petaling Jaya
Contact: 012-548 8446
7. Yang Lee Tattoo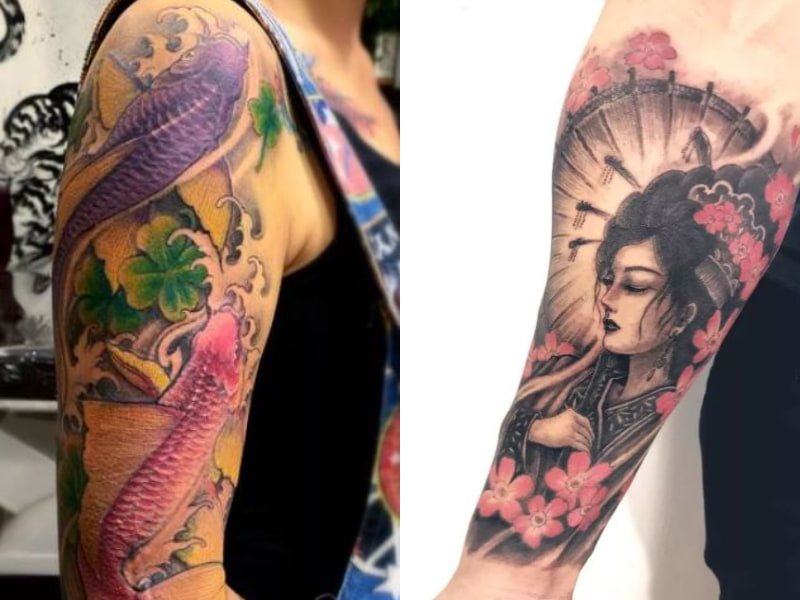 See yourself sporting a Japanese-style sleeve? Thinking of immortalising your spirit animal? Perhaps a tiger? A school of koi? Yang Lee is the spot to be. In fact, it's widely recognised as one of the best tattoo shops in Kuala Lumpur for oriental-inspired pieces. Peep his portfolio and you'll see what we mean.
Address: 52, Jalan SS2/55, SS2, 47300 Petaling Jaya
Contact: 012-606 6108
Website | Facebook | Instagram 
8. Haiyuan Tattoo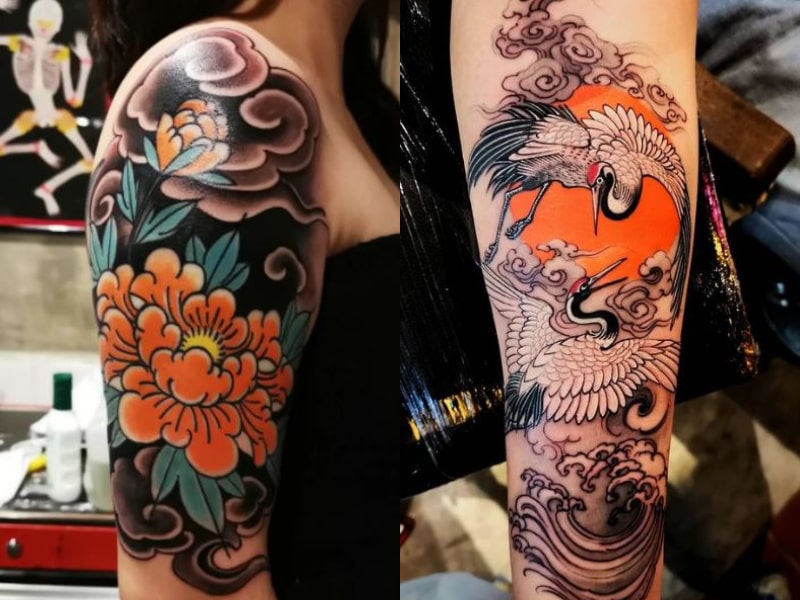 Like Yang Lee, Haiyuan also specialises in Japanese and oriental tattoos, focusing on mythical figures from folklore of old. Whether you're inclined to sport black-and-white ink or go heavy on colouring, Haiyuan will make it happen. Size doesn't matter either; from palm-sized placements to blown-out back pieces, he's got you covered. Literally. 
Address: No.177, Jalan Tun H S Lee, City Centre, 50000 Kuala Lumpur
Contact: 010-760 2578
These

Best

Tattoo Shops In Kuala Lumpur

And Beyond Will Give You Art To Appreciate For Life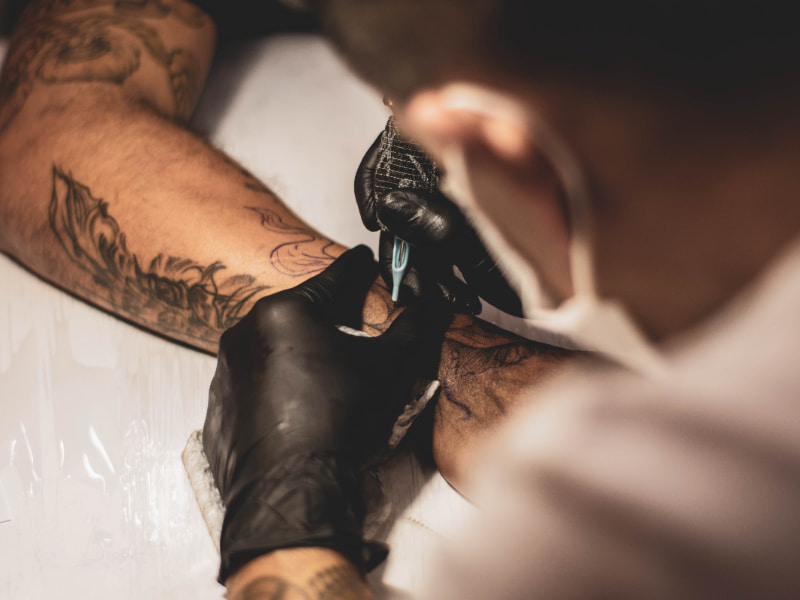 A tattoo is a lifetime commitment. After all, it's permanent art embedded into your skin. Unless you have thousands of dollars to spare for laser removals (removals are much more expensive than getting tattooed), it'll stay with you until you, well, are no more. So if you're going to take a leap of faith, trust these tattoo shops in the Klang Valley to bring your vision to life. Getting a tattoo is only the beginning of its lifecycle. The aftercare routine that comes is crucial. Your tattoo is an open wound, and proper aftercare ensures it'll look as good as possible down the road. Hint: Moisturisers and sunscreens are non-negotiables.