Camping is fun and all, but sometimes you just want to experience nature sans the fuss of setting up a tent or cooking your own meals. If that's the case, glamping is the perfect alternative. Despite the name, glamping isn't as highbrow or atas as what it's made out to be. You'll still be close to nature and get to do nature things—just with the convenience of having everything provided for you. Sounds like the optimum getaway? If so, check out these spots for glamping in Selangor and KL. 
But First, What Exactly Is Glamping?
Glamping, short for "glamorous camping", is exactly what the name suggests: camping with style. Think of it as a way of experiencing nature without having to sacrifice comfort and peace of mind. It's a step-up from traditional tent camping and often involves staying in small, self-contained quarters. Necessities and facilities are all provided too, which means you won't have to worry about toiletries and bedding. Sure, it may not be as authentic as traditional camping, but it's certainly less stressful!
Take A Break At These Locations For

Glamping In

Selangor

&

KL
Tadom Hill Resorts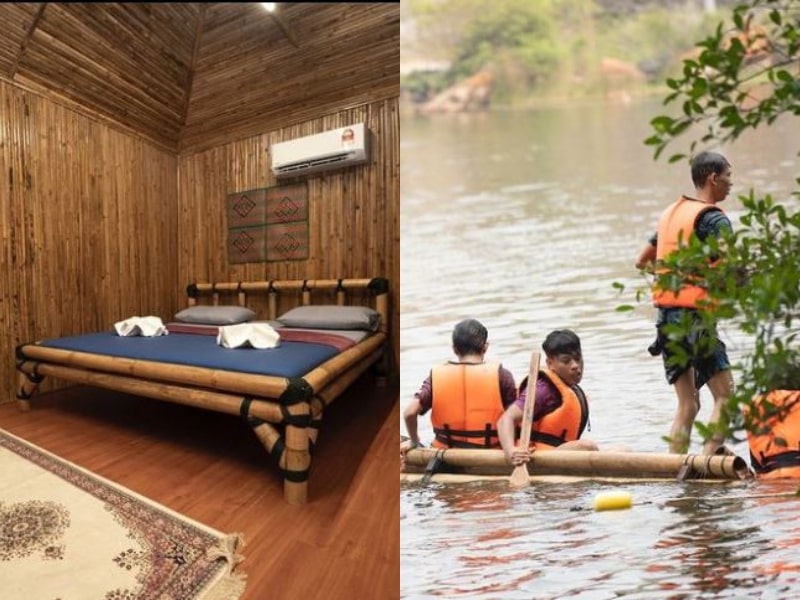 Once an unsightly mining hole surrounded by palm oil plantations is now a popular location for glamping in Selangor. Just an hour's drive from the state's busy cities, Tadom Hill Resorts provides a unique environment for day visitors and guests to unwind and indulge in fun activities. Most of what you can do is at the neighbouring lake surrounded by partially excavated limestone hills. You can swim, kayak on bamboo rafts, or propel into the waters from a swing. The cosy accommodations range from shared dormitories to bamboo chalets with en suite bathrooms. 
Address: Bukit Tadom, Kampung Labohan Dagang, 42700 Banting, Selangor
Contact: 012-522 5728 / 012-522 5908 / 012-522 5883
Things to do: Kayaking, swimming, flying fox, and outdoor games (badminton, basketball, tug of war, ping pong, and more)
Website | Facebook | Instagram
Dusun Bonda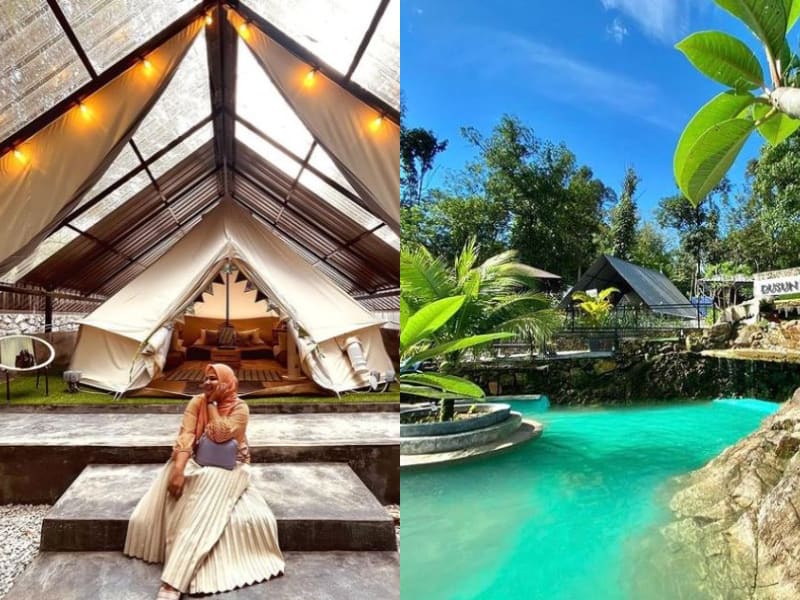 Dusun Bonda encompasses the true definition of glamping. Lay your head in a Bell Tent, which comes with portable air coolers and fans, mattresses, and beddings along with a private bathroom. Spend the rest of the afternoon at the nearby Ulu Tamu River or prep your meals at a fully-equipped communal kitchen. Besides, there are two natural hot springs just a three-minute drive from the campgrounds. 
Address: Lot 2121 (2996), Jalan Ulu Tamu, Kampung Orang Asli Gurney, Ulu Tamu, 44300 Batang Kali, Selangor
Contact: 012-663 3667
Things to do: Swimming, BBQ, jungle trekking, fishing, soaking in hot springs
The Sticks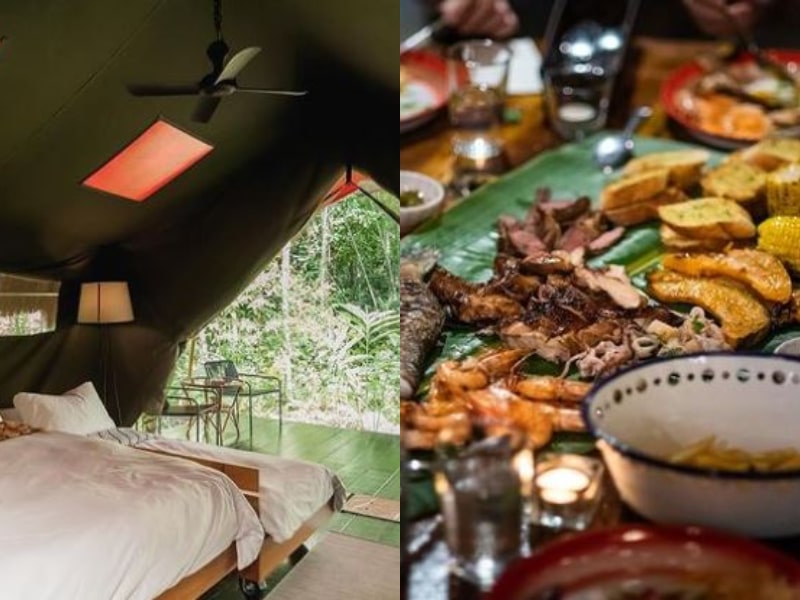 Go on a social media hiatus at The Sticks, a secluded glamping location in Selangor. Tucked away among the towering trees of Kuala Kubu Bharu, the reception here is close to none, forcing you to take your eyes off screens and focus on communing with nature. Nope, there's no WiFi either. Find rest at one of the tendoks (a cross between a tent and a pondok), a rustic enclave decked out in tasteful wooden furniture and freshly-pressed sheets. 
Address: Lot 213, Jalan KKB – Frasers Hill, Kuala Kubu Bharu, 44000 Selangor
Contact: bookings@thesticks.my
Things to do: Whitewater rafting, jungle trekking, swimming, paragliding
Nur Laman Bestari Eco Resort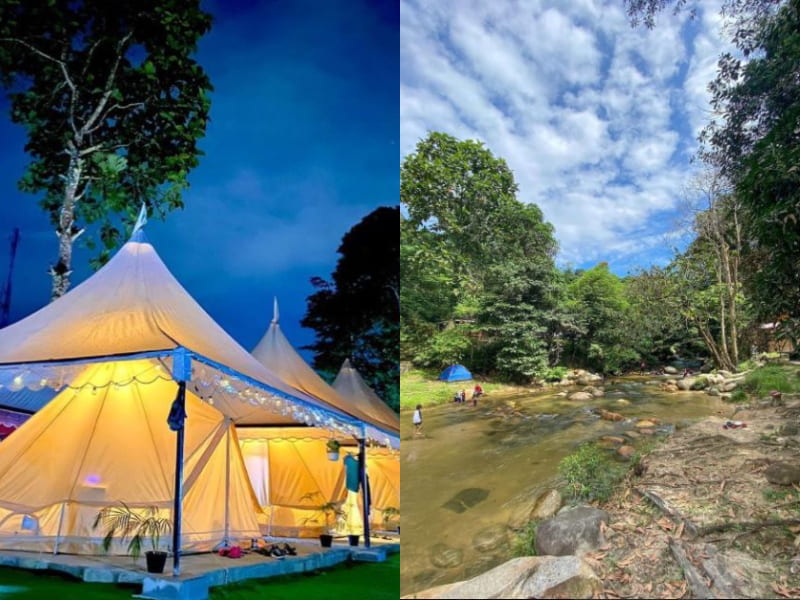 This eco-friendly resort comes with a hydroponic garden to work your green thumb! But if gardening isn't your thing, occupy yourself with cycling, archery, or exhilarating ATV rides. And when night falls, fill your tummies with scrumptious homecooked meals or grilled seafood and meat skewers done over charcoal fire. 
Address: Hutan Lipur Sungai Tua, Jalan Ulu Yam Baru, 68100 Batu Caves, Selangor
Contact: 017-402 3966
Things to do: Kayaking, swimming, ATV riding, archery
Website | Facebook | Instagram 
Hammocks By The River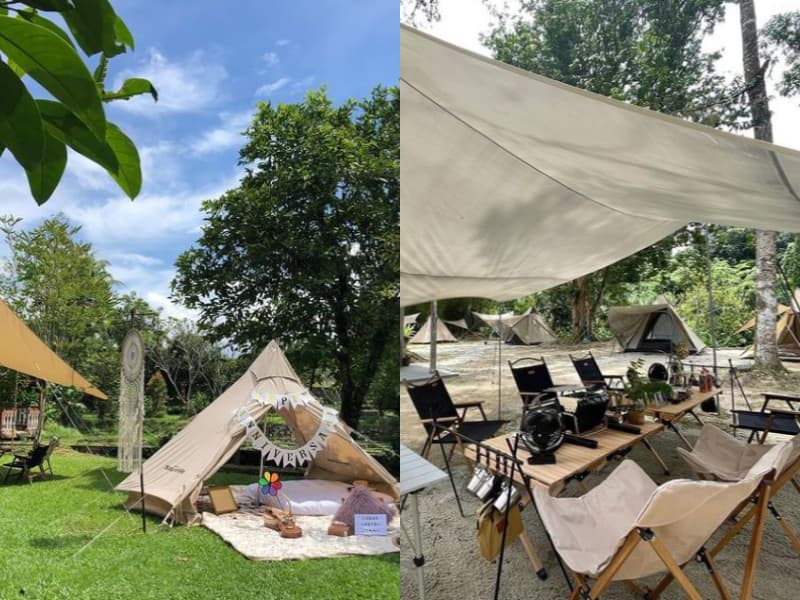 Compared to the other locations on the list, Hammocks By The River provides unfiltered access to nature. By that, we mean you'll be sleeping in ready-made tents next to a flowing river and cooking on portable gas stoves. Nonetheless, the location qualifies for glamping in Selangor because it's gated and comes with well-maintained common facilities like toilets and showers.
Address: Lot 617 Jalan Sungai Makau 47310 Hulu Langat, Selangor
Contact: 012-940 1174
Things to do: Swimming, cooking over a campfire, reading
Castra By Colony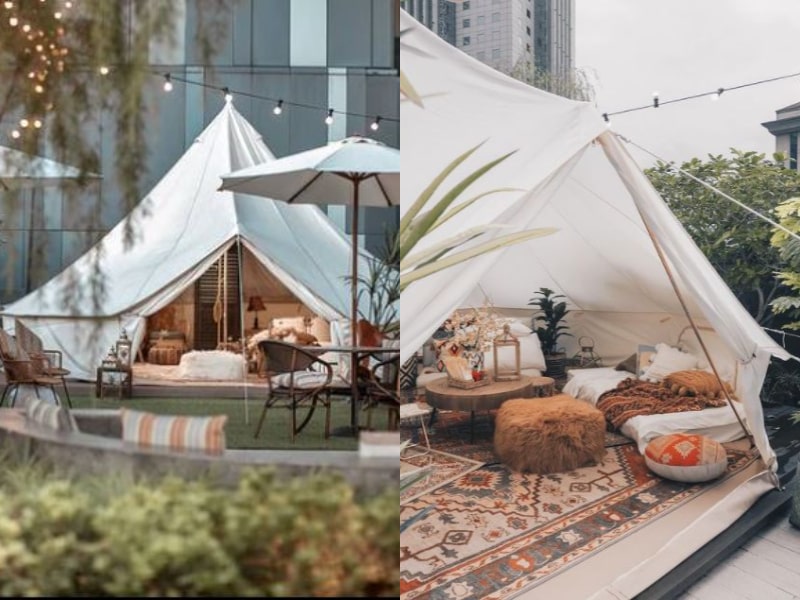 Go glamping in KL's concrete jungle at Castra By Colony. Situated on the rooftop of the co-working space, Colony Star Boulevard KLCC, you'll get an unobstructed view of the mesmerising Petronas Twin Towers while lounging in a Mediterranean-themed tent. There are also other noteworthy things including Bose speakers, unlimited WiFi connectivity, a fully-stocked minibar, and power sockets throughout the compound. For the most luxurious glamping experience in the country, this is definitely the place to be. 
Address: Level R, Star Boulevard KLCC, 1, Jalan Yap Kwan Seng, 53300 Kuala Lumpur
Contact: 018-213 8086
Things to do: BBQ, lounging, movie screening 
Website | Facebook | Instagram
Enjoy A Hassle-Free Escape Into Nature At These

Glamping Locations In

Selangor

&

KL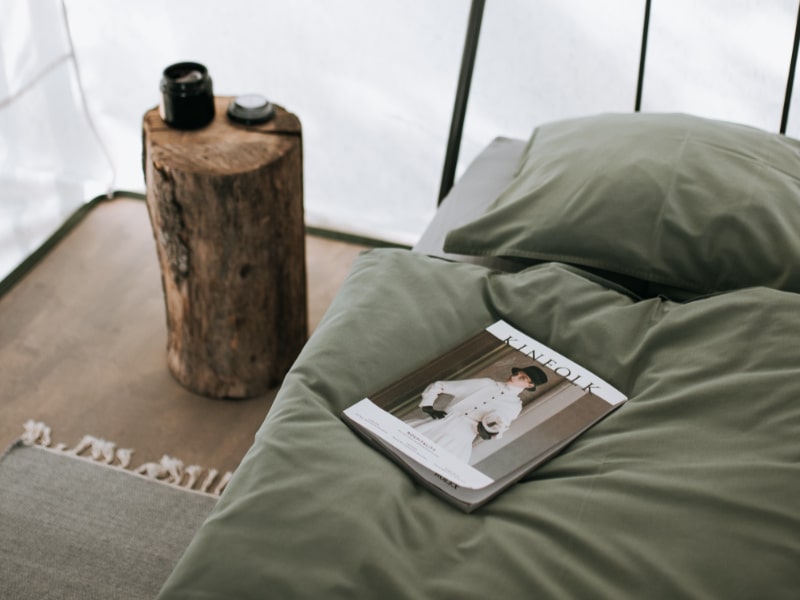 With the country transitioning out of pandemic slumber, just about everyone is itching to get out of the house. While some choose to make up lost time by indulging in shopping sprees, others are finding rest in nature. However, not everyone has camping gear and is keen to stay in makeshift tents or cook their meals under the moonlight. Glamping strikes the perfect balance between nature exploration and comfortable lodging. It's always in the great outdoors (save for Castra By Colony) and provides lots of space for engaging outdoor activities! 
So, if you're looking for picturesque spots for glamping in Selangor and KL, be sure to use this list for inspiration! But if you prefer to get hands-on, check out these best camping sites in Selangor.