The Google Pixel 6 and Pixel 6 Pro are two of the biggest flagship smartphone releases this year. However, many consumers over at this side of the world could have slept on it—no thanks to their limited availability. In Malaysia, the Google Pixel 6 and Pixel 6 Pro are not officially on sale here. But don't let it detract from the fact that these devices pack some fantastic features that deserve more attention!
What Are Google Pixel Phones?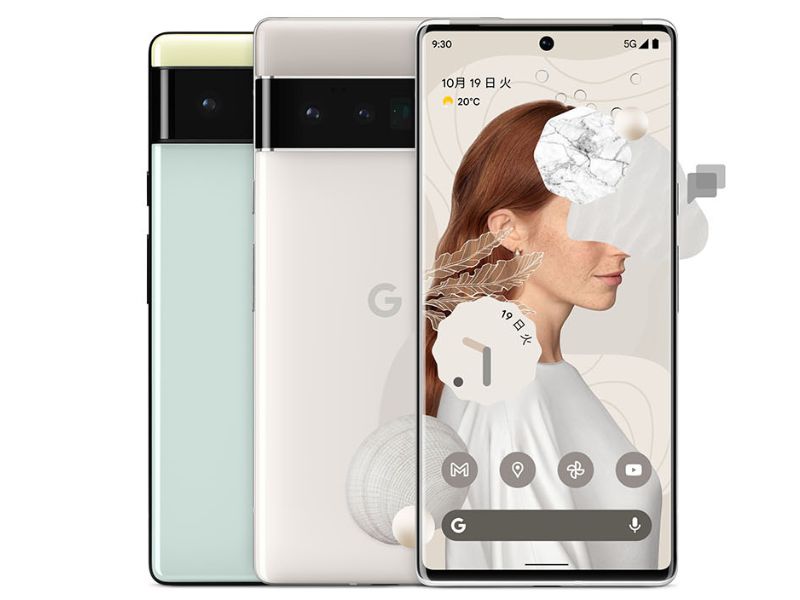 The Pixel series are smartphones made 100% by Google, which also supplies the Android operating system that powers the majority of mobile devices all over the world. Phone enthusiasts would still have fond memories of the Google Nexus line, which is the precursor to the Pixel series.
With both hardware and software tightly controlled by Google, Pixel phones offer a different proposition from the typical Android phones with several exclusive features. This is more so the case with the Google Pixel 6 and Pixel 6 Pro, arguably the best Pixel phones to date.
But before we delve into those features in more detail, here's a glance at what the two devices offer in terms of hardware specifications.
Google Pixel 6

Google Pixel 6 Pro

Display

6.4-inch AMOLED 90Hz display (2400 x 1080 pixels)

6.71-inch LTPO AMOLED 120Hz display (3120 x 1440 pixels)

RAM

8GB RAM

12GB RAM

Processor

Google Tensor

Internal Storage

128GB/256GB (UFS 3.1)

128GB/256GB/512GB (UFS 3.1)

Dust-And-Water-Resistance

IP68

Rear Camera

50MP (primary)

12MP (ultrawide)

50MP (primary)

48MP (telephoto)

12MP (ultrawide)

Front Camera

8MP

11.1MP

Battery

4614mAH

30W fast charging

21W fast wireless charging

Reverse wireless charging

5003mAH

30W fast charging

23W fast wireless charging

Reverse wireless charging
5 Reasons The Google Pixel 6 Series IsThe Best Android Phone Range To Get Now
Google Tensor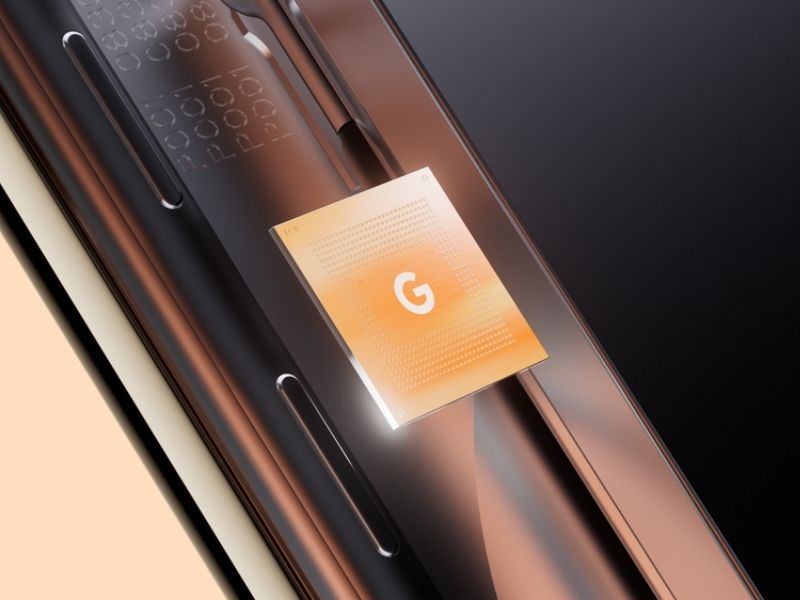 The reason iPhones offer such great performances is thanks in part to their custom-built chipset. The A-series chip by Apple has consistently smoked the competition year after year, but Google is now showing signs that it's finally catching up.
Google Tensor is the search giant's first-ever custom-built chipset, and the Pixel 6 phones are the first mobile devices to be armed with it. Google boasts that its chip can deliver advanced on-device AI features, the best-in-class computational photography, and maximum power efficiency for a great battery life, among others.
While the jury is still out on how Google Tensor performs in the long run, it is indeed a promising step forward. Better watch your back, Apple!
One Of The Most Advanced Smartphone Cameras. Now Even Better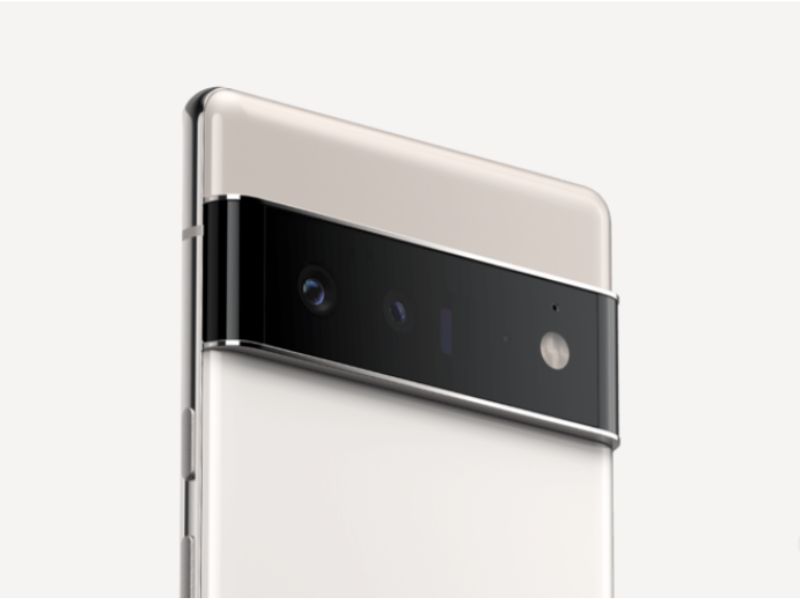 We have heard the narrative countless times. Seemingly every brand would claim that its phones shoot the best-looking pictures. But in Pixel's case, the claim is substantially backed up by results.
If you have not been following the smartphone scene closely, let us summarise it here for you. No other phones have given the iPhones a serious run for their money more than the Pixel phones when it comes to smartphone photography. Don't believe us? Just read and watch the many reviews available on the Internet.
Aided by AI, machine learning, and software smarts, Pixel phones are able to produce top quality shots with true-to-life colours. And with the Pixel 6 and Pixel 6 Pro, Google has significantly upgraded the primary camera with more megapixels and a new, larger main sensor that captures 150% more light!
Magic Eraser
How many times have you clicked on the shutter button, thinking that you have just taken the perfect shot, only to be ruined by a stray object (or human) in the background?
Instead of leaving you to curse your luck on bad timing, the Google Pixel 6 and Pixel 6 Pro come with a built-in feature that lets you zap those unwanted elements out of your shots with just a couple taps of the finger, like magic! Even better, it leaves no unsightly traces, as if the photobombers were not in the frame in the first place! Every smartphone user needs a Magic Eraser in their life.
The World's Most Fluent Phone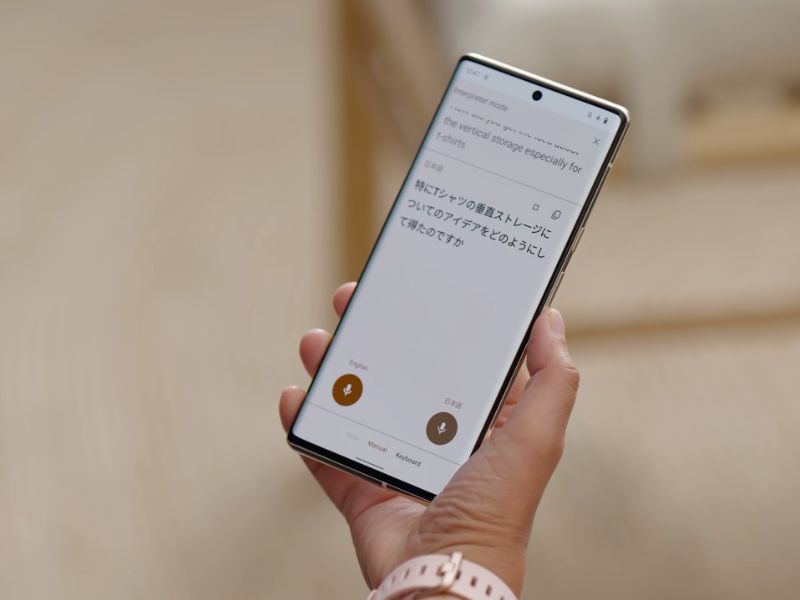 Google's words, not us. The company is referring to the Pixel 6 and Pixel 6 Pro's array of built-in translation and transcription features. One of them, Live Translate, is nothing short of game-changing.
Imagine speaking to your phone and having all your spoken words automatically translated to a foreign language of your choice, in real-time and with no Internet to boot! These devices allow users to have effortless conversations with the locals in foreign lands, even when they find themselves in rural and outskirt areas with no signal reception.
We reckon it could also be called the world's most travel-friendly phone!
Related: 9 Best Language Learning Apps To Help You Master Any Language
First Class Software Support
A large part of what makes Pixel a Pixel is the overall Android software experience it offers. Pixel phones are often the first in line to receive the latest and most advanced features introduced by Google. To add to that, the Pixel 6 and Pixel 6 Pro are guaranteed to receive major software updates for three years at the very least, which ensures longevity.
The bottom line is, if you want the most complete and up-to-date Android experience, there is no better phone to get than a Pixel.
It Is Still Possible To Get The

Google Pixel 6 And Pixel 6 Pro

In Malaysia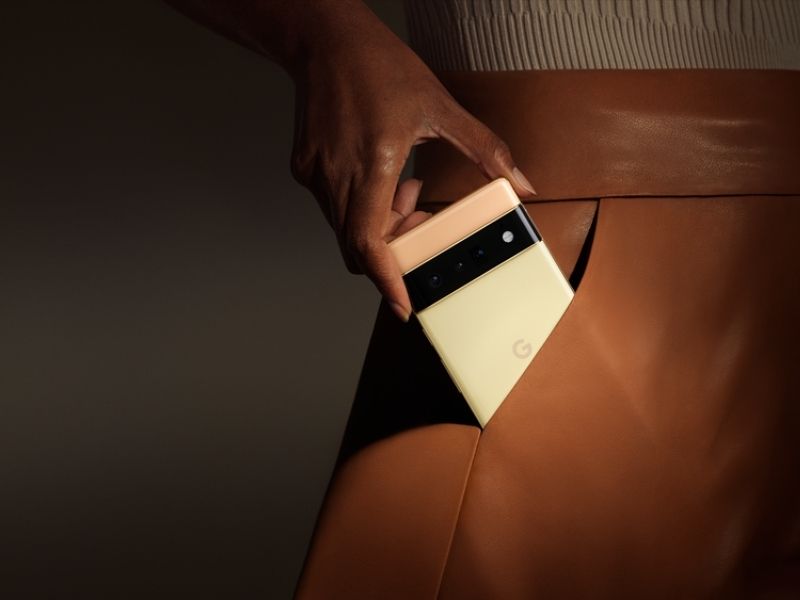 Despite there being no official sale channels for the Google Pixel 6 and Pixel 6 Pro in Malaysia, it doesn't mean they are nowhere to be found here. Your best bet in owning one is to search for third-party retailers that may be bringing in imported units. We'll say the extra effort needed to acquire the best Android phone in the market is well worth it!
If the Pixel 6 series is proven too hard to get your hands on, consider getting the latest iPhone instead by checking out our iPhone 13 buying guide.
Check out Tech Thursday for 1-day only lowest price, unbeatable deals, and extra 20% Coins Cashback every Thursday!