Breakfast is the first meal of the day and it's only right that we should eat like kings. For hearty morning meals, there's probably no other place in the country that does it better than Penang. Though not the official food capital of the country, Penang's gastronomic scene is famous far and wide, drawing legions of hungry foodies and critics annually. But navigating food trails in this food haven can get complicated, especially if you don't know what's really good. In a bid to help find the best breakfast in Penang, we sought the trusted opinions of born and bred Penangites for their suggestions. 
Go To These Local-Approved Spots For The

Best Breakfasts In Penang
Gemas Road Roti Canai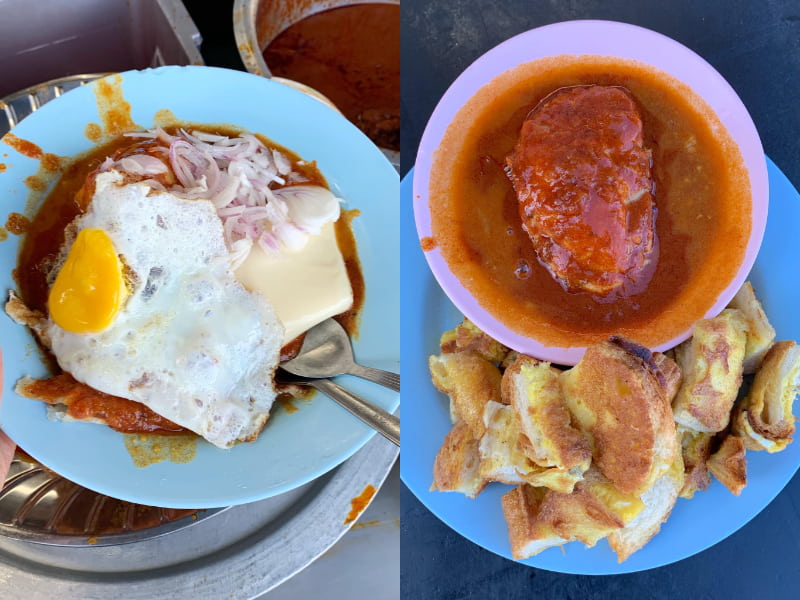 Nothing beats a plate of flaky and warm roti canai at the break of dawn. Made fresh to order, this humble stall has been serving handmade flatbread for almost two decades. The most popular order here is a hearty combination of roti canai, chopped red onions, cheese slices, runny eggs, and splashes of fragrant curry. 
Address: 51, 29, Jalan Gemas, Taman Kampar, 10460 George Town
Opening Hours: 7am to 12.30pm; 5.30pm to 9pm (Tuesday to Friday) | 7am to 12.30pm (Weekends)
Contact: 012-435 6616 / 016-434 5786
Lorong Seratus Tahun Curry Mee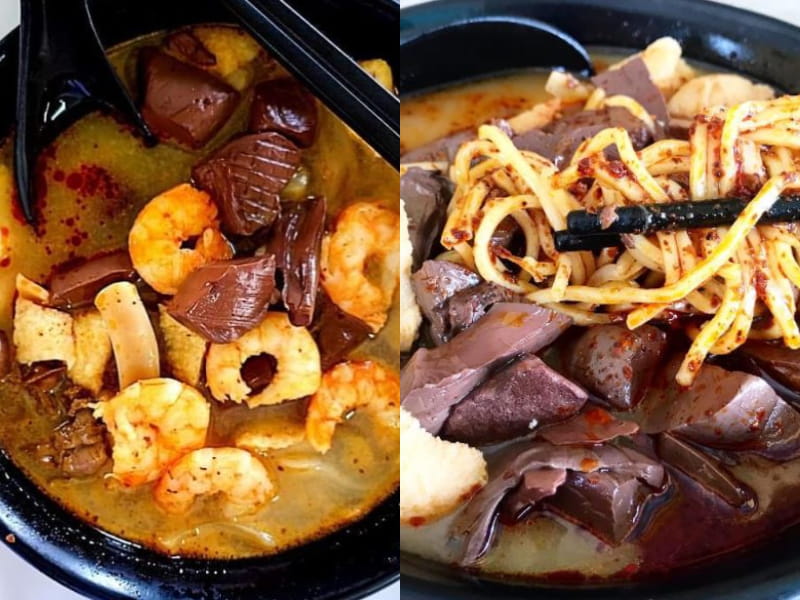 Loved by both locals and tourists (much to the dismay of Penangites), the curry mee draws crowds day in, day out. Imagine a rich spicy bowl of coconut milk-laden curry with generous portions of noodles, cockles, and shrimps. And if you can stand the heat, ask for extra chilli sambal free of charge. Come early if at all possible because seats are very limited!
Address: 34, Lorong Seratus Tahun, 10400 George Town
Opening Hours: 7.30am to 2.30pm (Closed on Thursday)
Contact: 016-444 8881
Ali Nasi Lemak Daun Pisang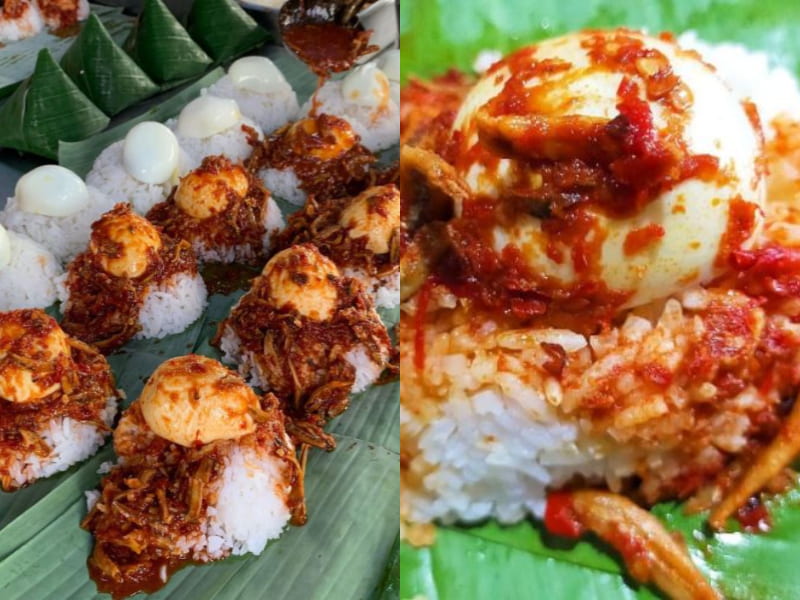 Nasi lemak is a quintessential Malaysian staple, so it's no surprise that it's also one of the best breakfast foods in Penang. Ali Nasi Lemak, located along the bustling Beach Road, serves up compact packets of coconut rice, boiled eggs, and anchovy sambal for a quick to-go. Counting many white-collar workers as regulars, they fly off the shelves pretty quickly, selling out as early as 10am!
Address: Beach St, Georgetown, 10300 George Town
Opening Hours: 7am to 3pm (Monday, Tuesday, Wednesday, Thursday, and Friday) | 7am to 2pm (Saturday)
Contact: 016-407 0717
Norm Micro Roastery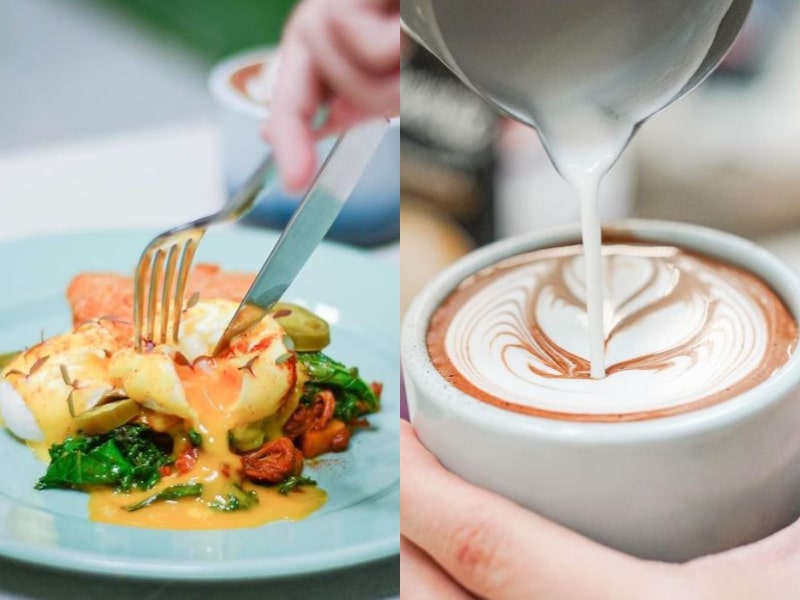 Finding solace in an abandoned shipyard, Norm Micro Roastery revamps the location into an industrial establishment serving fresh coffee and hearty meals. Specifically, patrons come to this Penang cafe for its all-day breakfast spread. Try the slow-cooked mushrooms and poached eggs over sourdough toast or the chia pudding, which is a dessert-like guilt-free acai bowl minus the calories. Bring along a camera for photo ops because there are plenty of aesthetically pleasing nooks!
Address: 13, Gat Lebuh Gereja, George Town, 10300 George Town
Opening Hours: 9am to 6pm (Monday, Tuesday, Wednesday, and Sunday) | 9am to 10pm (Thursday, Friday, and Saturday)
Contact: 016-527 6273
Bee Hwa Cafe
For the past two decades, this pork-free charming eatery has been consistently serving homestyle comfort food to patrons from all walks of life. The fare here is simple, you can find Penang classics like char kuey teow, fried beehoon, and fried rice for a filling meal. Locals particularly enjoy the kuey teow th'ng, which is essentially flat noodles in clear broth with shredded cabbage and chicken slices. 
Address: 10, Lebuh Dickens, 10050 George Town
Opening Hours: 7am to 3pm (Closed on Sunday)
Contact: 012-854 0005
Daily Dose Cafe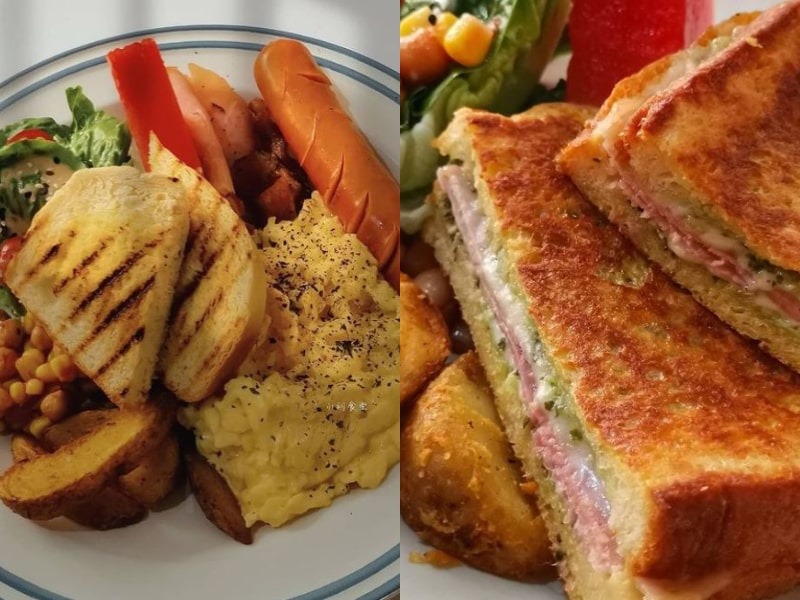 If your idea of the best breakfast in Penang is wholesome platters, definitely visit Daily Dose Cafe. For starters, the Big Breakfast is stuffed to the brim with sausages, baked beans, your choice of eggs, toast, bacon, and a side of salad. For something less heavy, go for the House BLT. You'll get crispy toasts topped with crunchy bacon strips and sunny-side ups. Then, wash it all down with a strong cup of espresso.
Address: 36, Stewart Lane, 10200 Georgetown
Opening Hours: 9am to 5pm (Closed on Tuesday)
Contact: 012-438 8373
Ah Wang Cafe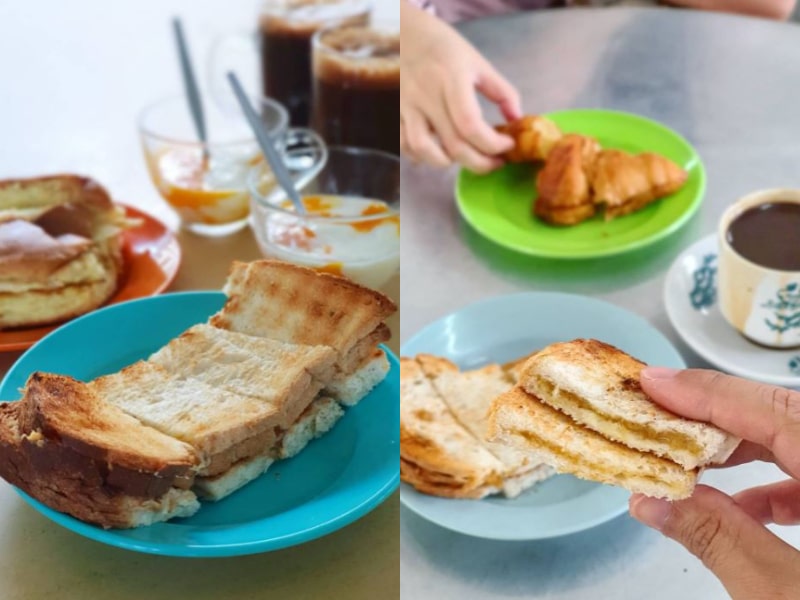 Commence your day's proceedings with the classic of all classic Malaysian breakfasts: kaya-butter toast and soft-boiled eggs. At Ah Wang Cafe, this traditional combination is done right with homemade silky kaya and crispy Hainanese bread toasted over fiery charcoal. Situated within the premises of an unassuming food court, Ah Wang Cafe is easy to miss if you don't know where to look. Thankfully, we have the exact location for you to get one of the best breakfast spreads in Penang. 
Address: J-6, Jalan Tanjung Bungah, Tanjung Tokong, 10470 Tanjung Bungah
Opening Hours: 11.30am to 6pm (Closed on Sunday)
Contact: 017-402 2011
Nasi Lemak Wakzee 
Yet another nasi lemak location on the list because why not? Helmed by a husband-wife duo formerly from the aviation industry, this hidden gem serves four types of nasi lemak starting at RM1.50 per pack: standard, chicken, prawn, and mix. You can also add some crunch to your meal with fried fritters of all kinds. 
Address: 105, Macalister Road 10450 George Town
Opening Hours: 7.30pm to 1pm (Closed on Sunday) 
Contact: 010-909 4900
Urban Daybreak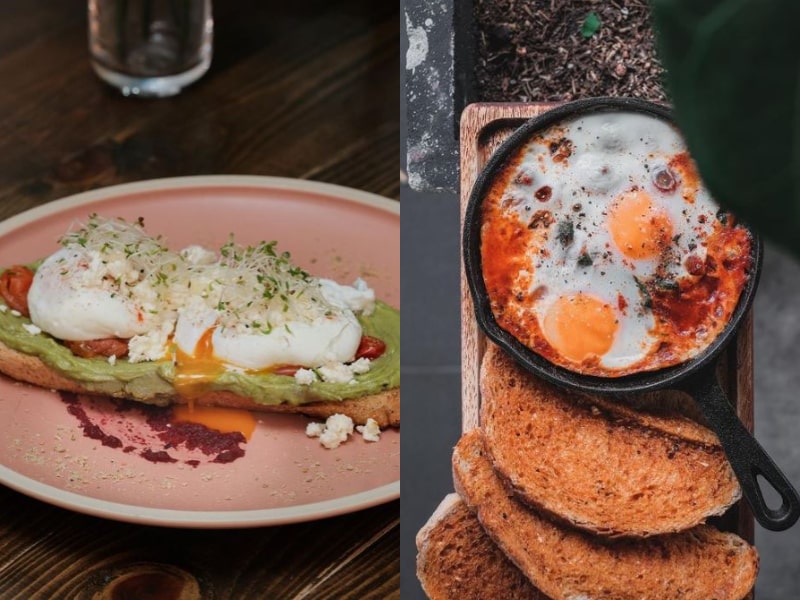 Bangsar-famous Urban Daybreak extended its signature breakfast favourites to a Penang cafe six years ago, and it has been bustling ever since. You'll find hearty and generous servings here, taking notes from Australia's fledging brunch scene. Must-order items include the avocado toast over mashed beetroot and baked eggs in simmering tomato stew. If you're starving, go for the fried chicken waffles drenched with sweet maple syrup. 
Address: 338, Lebuh Pantai, 10300 George Town
Opening Hours: 7.30am to 5.30pm (Closed on Tuesday)
Contact: 04-262 9693
Start Your Day With The

Best Breakfast Places In Penang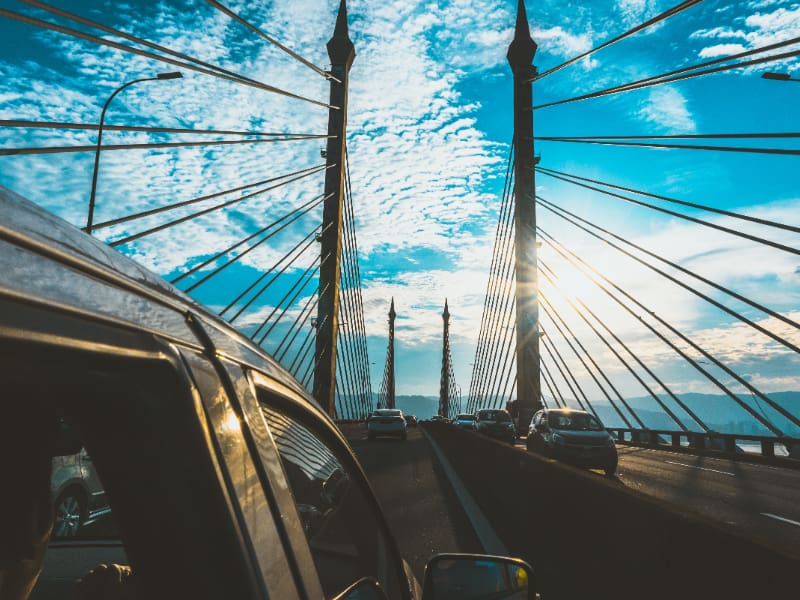 With a fine mix of new and old, you'll be hard-pressed to not find something appropriate for breakfast in Penang. Modern cafes? Check. Old-school hawker centres? Plenty. Looking to splurge? Sure. Budget eats? You got it. There are so many ways to awaken your taste buds, and we hope this list has been handy for you to spot the best breakfast places in Penang! What's for lunch, you ask? How does a messy plate of nasi kandar sound? Check out these locations around the island for a quick but guaranteed satisfying nasi kandar meal.
If you're making a stop in Ipoh after Penang, make sure you don't miss out on these restaurants and eateries.