The new normal that we live in has us adapting to many different changes and one of them is how we choose our lip products. Wearing lipstick is no longer as easy as it once was. Unless we want to deal with the hassle of fixing messy, smudged puckers, we now have to be extra picky with our lip formulas. Continue reading for some of the best long-lasting lipsticks that will stay in place underneath your mask. 
Best

Long-Lasting Lipsticks

That Won't Budge 
Best

Long-Lasting Liquid Lipstick

: Maybelline New York SuperStay Matte Ink Liquid Lipstick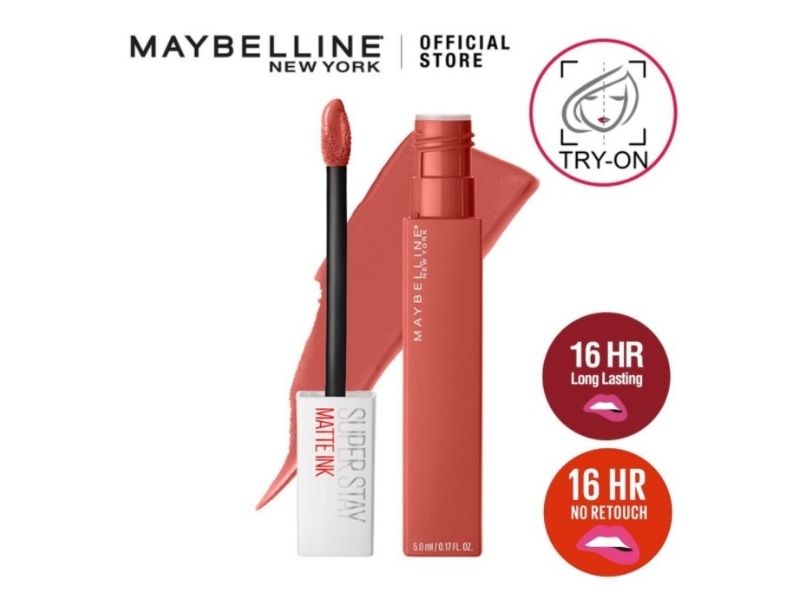 Having tried some of Maybelline's SuperStay Matte Ink line, I can personally vouch for its 16-hour long-wearing power. Their arrow applicator makes it super easy to glide the product on, and after three minutes of drying time, it truly doesn't budge. It also passes the mask test with almost little to no transfer and smudging. The shade, Versatile, has become my new holy grail for a simple nude lippie. But there are also other bold colour options, like Founder and Transformer for an alluring vampy hue—perfect for a girl's night out. 
Best Long-Lasting Crayon: Maybelline Superstay Ink Crayon Matte Lipstick Makeup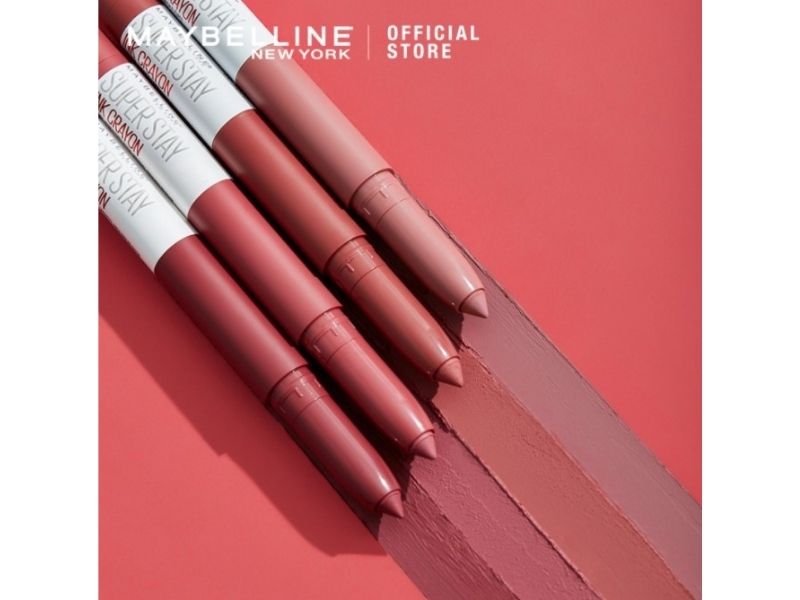 Not a big fan of liquid formulas? Then maybe you'll prefer Maybelline's Superstay's crayon lipsticks instead. Thanks to their Elastic Ink Technology, it delivers a rich layer of colour that promises up to eight hours of wear time. You can also double it up as a lip liner too, so technically you're getting two products in one—a major steal in our books. The crayons have a slightly creamier texture compared to the liquid lipsticks, making them a lot easier to remove with a wet wipe. Meanwhile, the liquid lipsticks will require an oil-based cleanser because of how well they stay put. 
Best

Luxury

Long-Lasting Lipstick

: Nars Velvet Matte Lipstick Pencil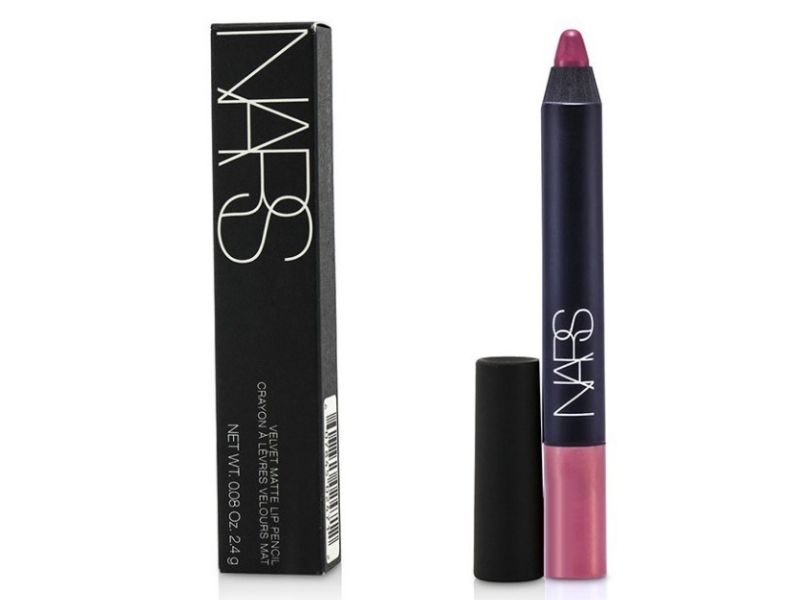 If you're willing to splurge a little, Nars Velvet lipstick is worth checking out. Their non-drying creamy texture feels soft and comfortable on the lips without compromising its mattifying effect. Furthermore, it's formulated with rich, intense pigments alongside other special emollients and vitamin E. This keeps your pout moisturised while ensuring your lip colour stays in place. 
Best

Drugstore

Long-Lasting Lipstick

: L'Oreal Paris Rouge Signature Liquid Lipstick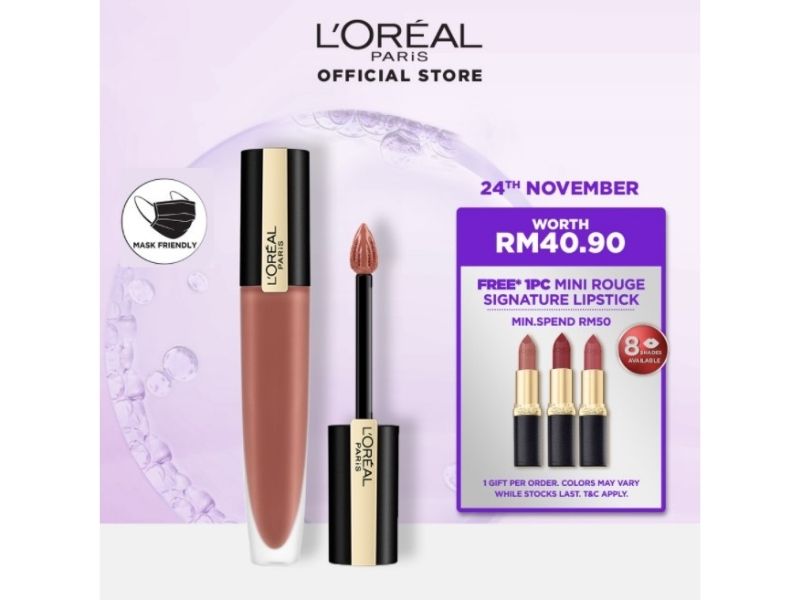 L'Oreal's Rouge Signature is another strong drugstore contender for one of the best long-lasting lipsticks. It has a weightless formula that delivers intense pigment in an even matte finish. There's minimal transfer and is completely smudge-proof once it dries down. 
Best

Vegan

Lipstick

: Orkid Matte Liquid Lipsticks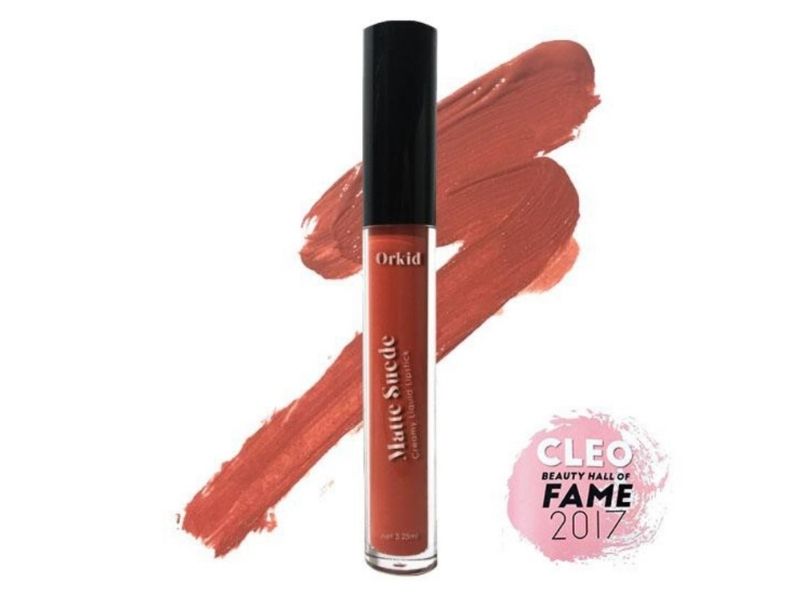 If you're looking for a vegan option, Orkid Cosmetics' Matte Liquid Lipsticks will not disappoint. This local Malaysian beauty product is 100% halal, cruelty-free, and wudhu-friendly. There's also no fragrance, making it suitable for those with sensitive lips to wear comfortably. It sets into a soft matte finish, which creates a blurring effect that doesn't emphasise chapped lips. And with the inclusion of vitamin E, this long-wearing lipstick ensures your pout stays plump and hydrated as you go about your day. Try to avoid eating greasy or oily food, as the pigment can fade a little. But rest assured, it leaves behind a flattering stain that doesn't look flakey or crusty. 
Best Long-Lasting Korean Lip Tint: Laneige Tattoo Lip Tint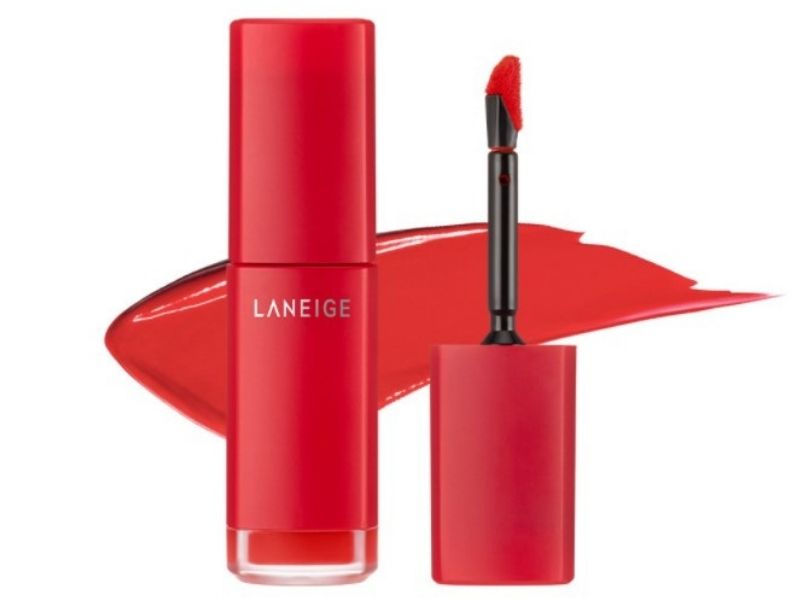 Korean makeup is well known for its vibrant, juicy lip colours that beautifully enhance your natural features. This look is easily achievable with Laneige's Tattoo Lip Tint, which provides full opaque coverage with just one swipe. It has strong staining power that lasts all day long but doesn't dry out the lips nor settle into fine lip lines. 
Related: The Best Korean Lip Tints For That Effortless 'Just-Bitten' Pout
Best

Budget

Long-Lasting Lipstick

: FOCALLURE Liquid Matte Long Lasting Lipstick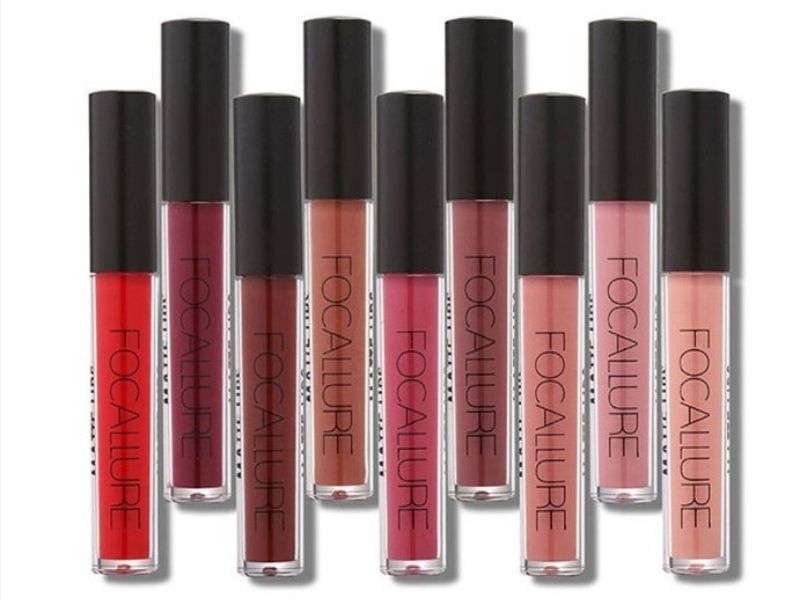 Priced around RM5 per lipstick, FOCALLURE prides itself on providing top-quality beauty products at a budget-friendly cost. These liquid lipsticks come in 20 different shades, ranging from neutral nudes, vibrant hues, and shimmery metallics. So why not fill out your makeup organiser with one from each shade? A little goes a long way with this product, so you won't need to pack on too many layers to get strong pigmentation. 
Look Flawless With These

Best

Long-Lasting Lipsticks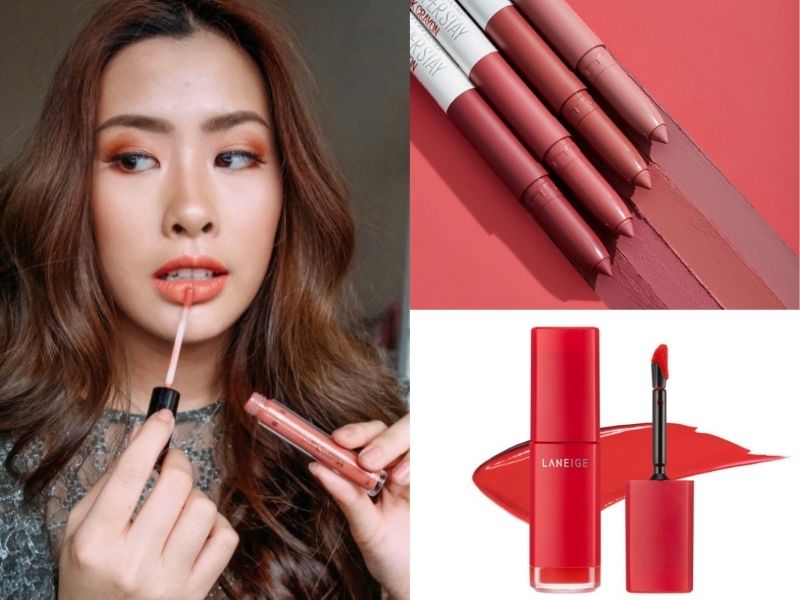 Regardless of how flattering these long-lasting lipsticks may be, you won't be able to bring out their full potential on dry, cracked lips. Smoothen up your pout with the best lip balms and treatments to keep them moist and hydrated layered under your lipstick. Trying to combat maskne? Follow these seven tips to get rid of those pesky pimples once and for all.