Instant coffee suffers the bad rep as a low-quality option as compared to cafe-worthy speciality coffee. Lest we also forget the scorn of coffee snobs and purists. Truth be told, it's difficult to find an instant coffee brand that's comparable to freshly-brewed options because this is a case of apples and oranges after all. But if you aren't picky about your coffee or invested enough to throw cash on a shiny Breville, instant coffee is a sound and reasonable choice to load up on caffeine. And if you're always short on time or lazy (or both), a mix is the easiest to brew without much effort. Check out the options below for our pick of best instant coffee in Malaysia.
Best Instant Black Coffee In Malaysia

 
Instant black coffee comes without the addition of sugar or creamer.
1. Mysore Gold Coffee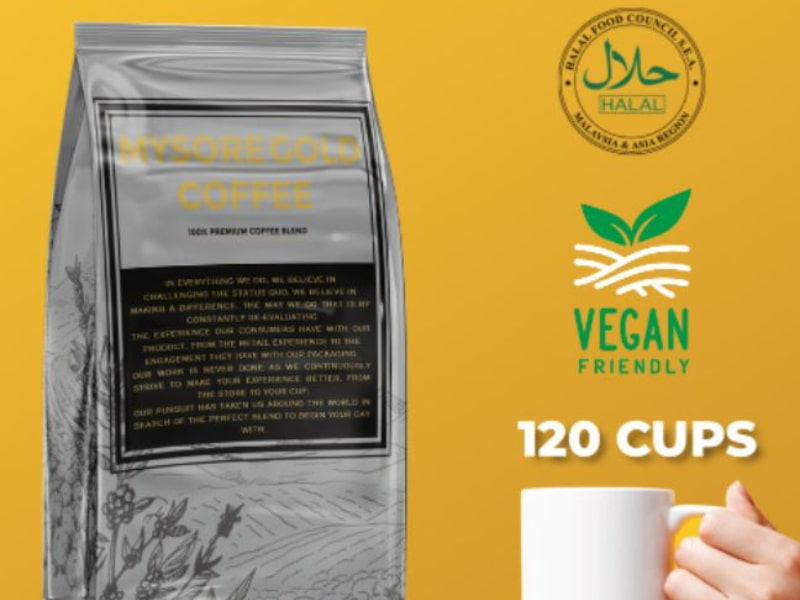 Some say the best way to enjoy coffee is to drink it black. Sourced from Mysore, India, the Mysore Gold is a pure single-origin instant black coffee without any additives. The coffee is roasted under strict conditions according to the brand, which results in a full-bodied brew that rivals your favourite cafe's long black. Since this isn't a mix, you can add in creamer or milk to undercut the bitter aftertaste. 
2. Klassno Instant Coffee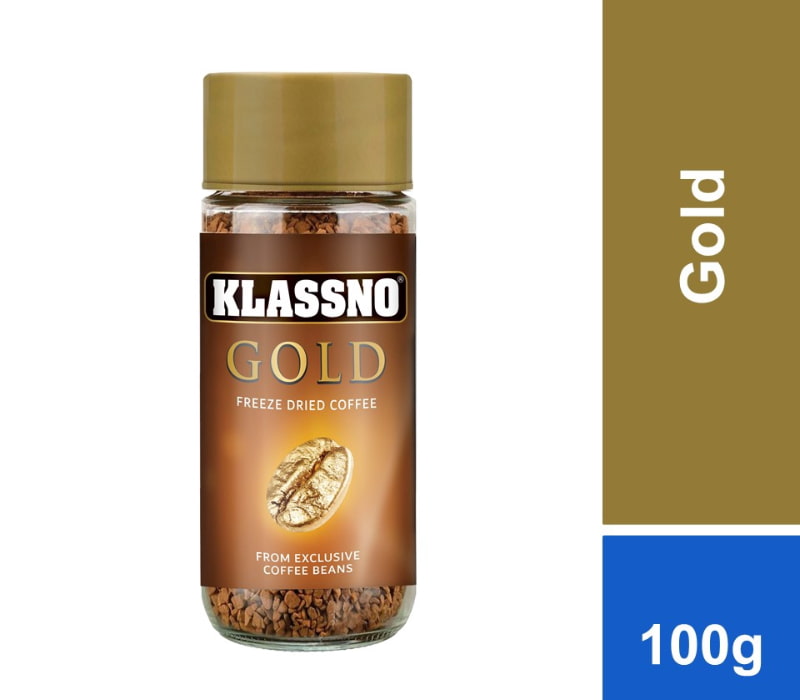 Klassno uses a blast-freezing technique to retain the freshness of its blend, which is a marriage of Arabica and Robusta beans. This translates into a smoother cup of joe and a longer shelf life without compromising quality. It's also one of the most wallet-friendly options on this list!
3. Starbucks Dark Roast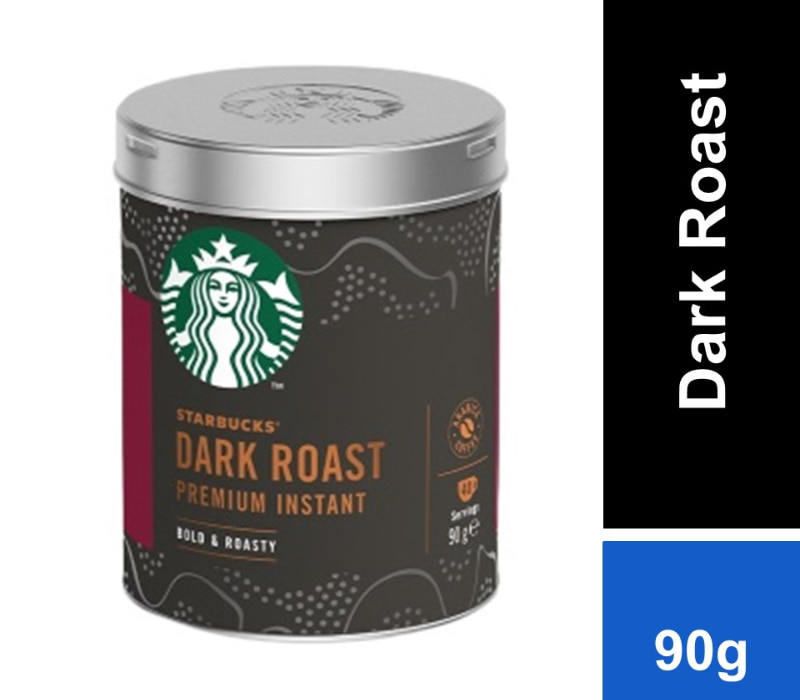 Dark roast coffee is stronger and richer than most because it spends a longer time in the roasting machine. The Starbucks Dark Roast is an almost-perfect representation of this variant by instant coffee standards. Heavy-bodied with low acidity and hints of chocolate, this is one of the best instant coffee blends in Malaysia for those who like their brew to be as dark as their soul. 
4. illy Instant Coffee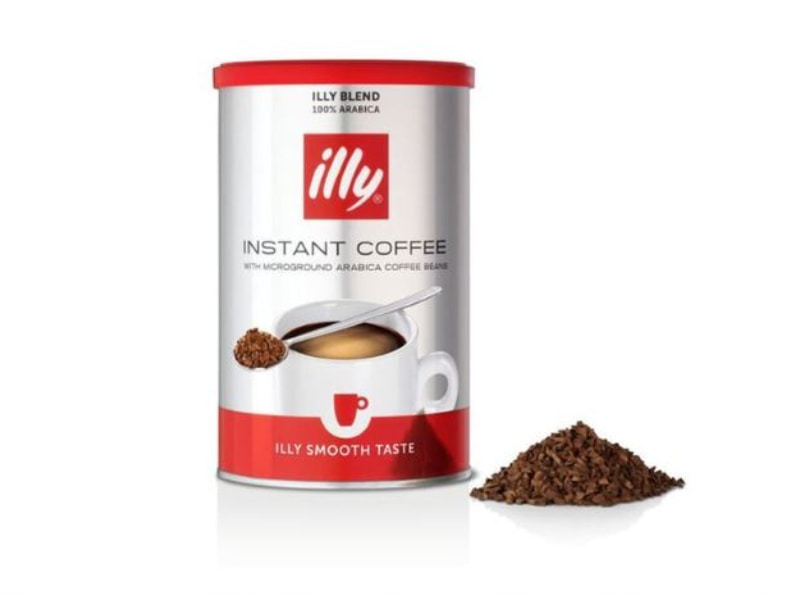 With roots tracing back to rustic Italy, illy has been in the coffee business for over eight decades so the company definitely knows a thing or two about beans and brews. A consistent best-seller over the years remains the instant black coffee using micro-grounded Arabica beans. Choose between Intense or Smooth depending if you like your coffee rich or tame, but rest assured you'll be jolted the same. 
Best Instant 2-in-1 Coffee Malaysia
2-in-1 instant coffee comes with the addition of sugar or creamer.
5. Kluang Rail Coffee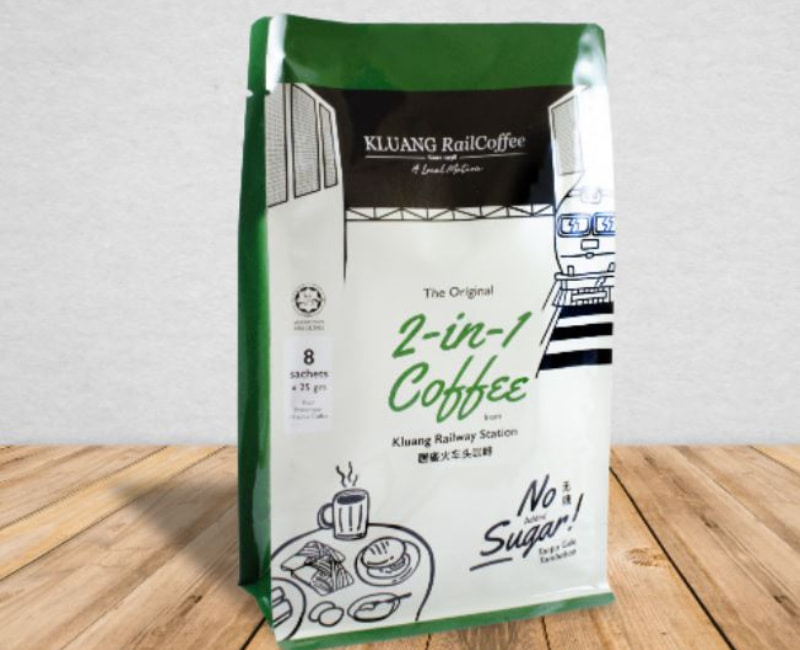 Kluang (not to be confused with Klang) is a Johor city famous for its kopitiam-style coffee, largely thanks to a decades-old canteen that still operates at a train station to this day. While this is a 2-in-1 blend that contains creamer, the potent flavours of Kluang coffee remain apparent despite an obvious velvety mouthfeel. 
6. Chek Hup 2-in-1 Ipoh White Coffee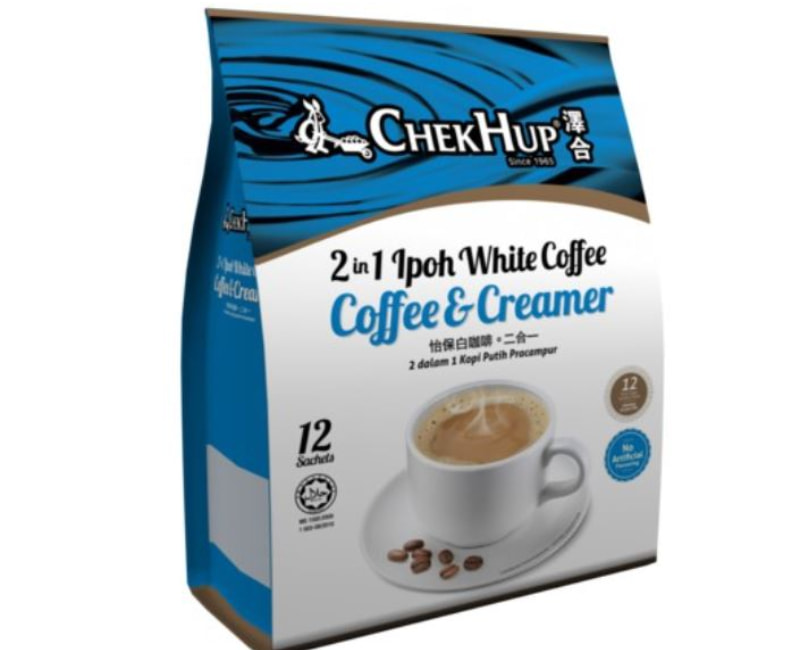 Contrary to its name, Ipoh white coffee leans beige, not a striking white. This is from the addition of margarine into the roasting process, which is why it has a buttery flavour not found in traditional Malaysian coffee. A best-selling instant coffee mixture on Shopee Malaysia, Chek Hup's 2-in-1 blend is a solid entry into the realm of Ipoh white coffee. Smooth and pleasing to the palate, the taste is almost identical to lattes.
7. Super Roasted White Coffee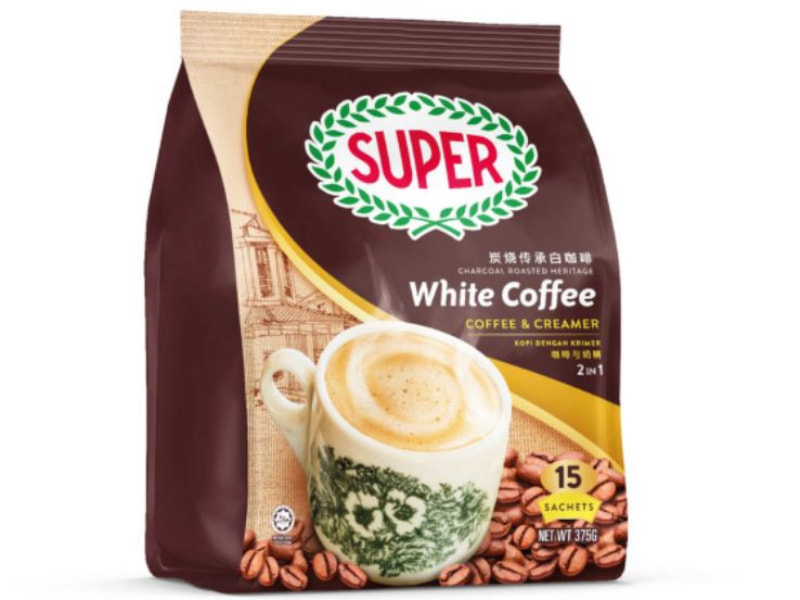 Super honours the time-honoured roasting tradition of Ipoh's coffee culture with its own take on white coffee in 2-in-1 form. The texture is smooth, the taste is crisp, and the kick is eye-opening; all hallmarks of good white coffee. 
8. Sin Boon Kee Penang Kopi-O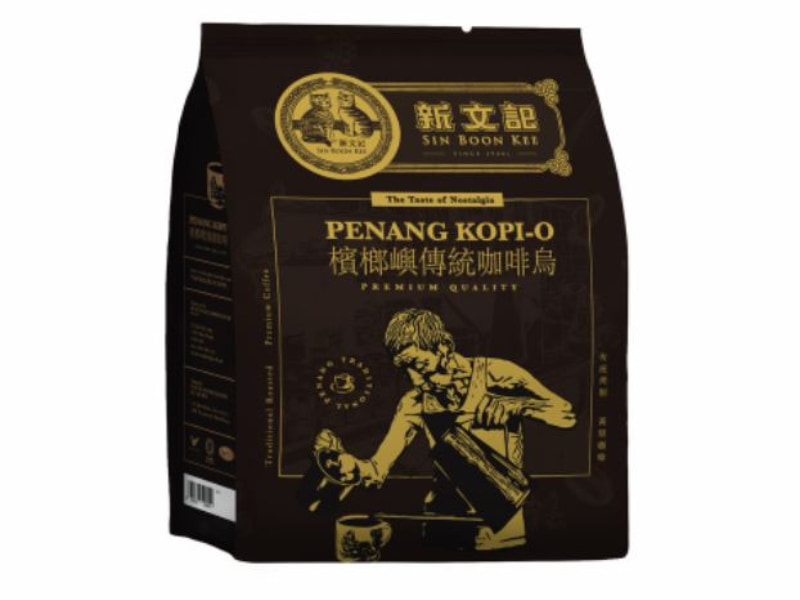 Fun fact: Sin Boon Kee is Penang's oldest coffee factory! Treat your tongue to its acclaimed black coffee that's known for its robust kaw (rich) flavour. Sugar is added for a touch of sweetness, but it isn't overpowering that it dilutes the overall taste. With over nine thousand packets sold on Shopee, this is undoubtedly a household staple for many Malaysians. 
Best Instant 3-in-1 Coffee In Malaysia
3-in-1 instant coffee comes with the addition of sugar and creamer.
9. Starbucks Cappuccino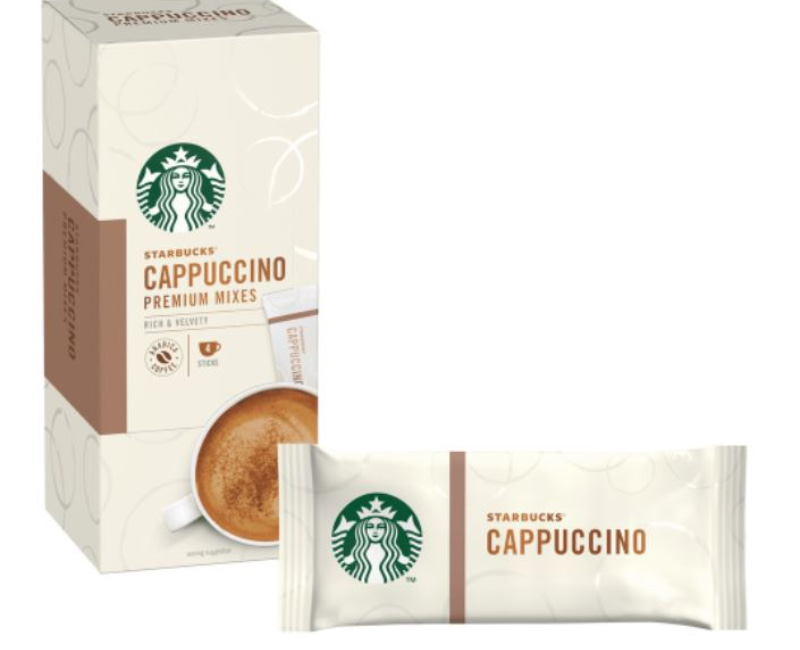 100% Arabica beans form the base of the Starbucks Cappuccino, which is also expertly blended with dairy milk and sugar. Simply pour in hot water and stir for about 10 seconds to get a cappuccino that some say is identical to the one at your nearby Starbucks. 
10. Ah Huat 3-in-1 Ipoh White Coffee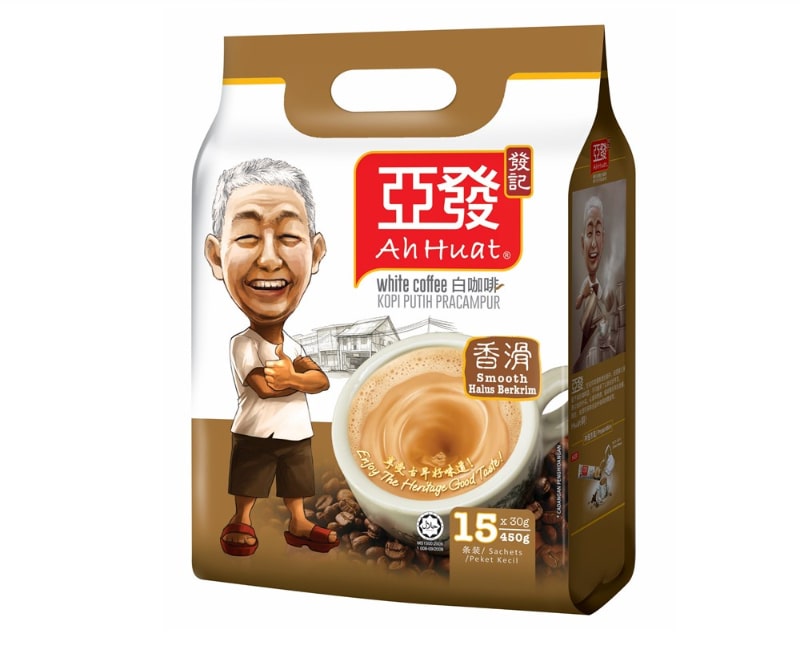 Ah Huat offers all sorts of instant coffee blends in Malaysia, but its white coffee is the one that most people know and remember. Particularly, the 3-in-1 blend. It has an equal mix of sugar and creamer for a balanced flavour profile that still allows you to taste the coffee. 
11. Nescafe Blend & Brew 3-in-1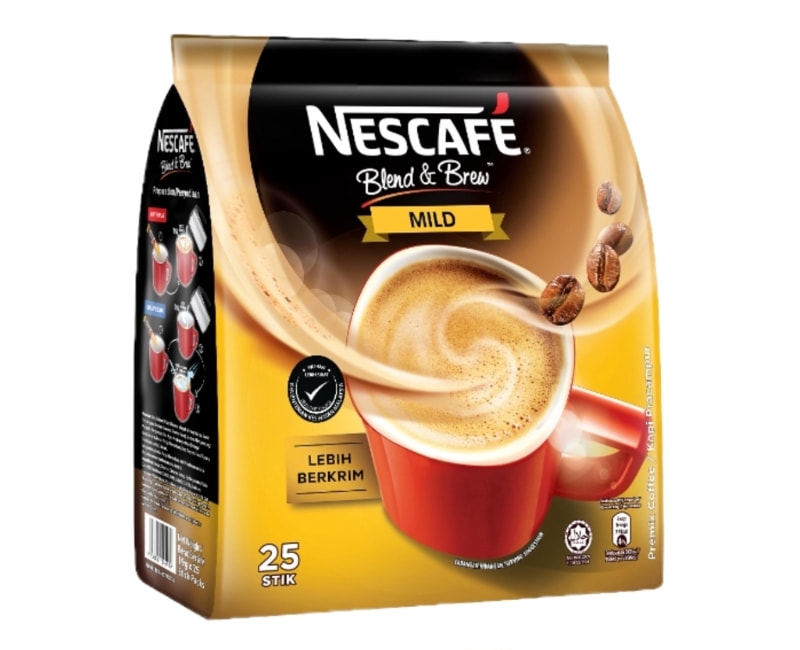 Nescafe is a pantry staple that requires no introduction, with its instant coffee mixes as best sellers in Malaysia. The 3-in-1 Blend & Brew is a classic that has caffeinated Malaysians for years, and it remains as popular as ever. A simple and reliable brew to kickstart your day.
12. Aik Cheong Coffeemix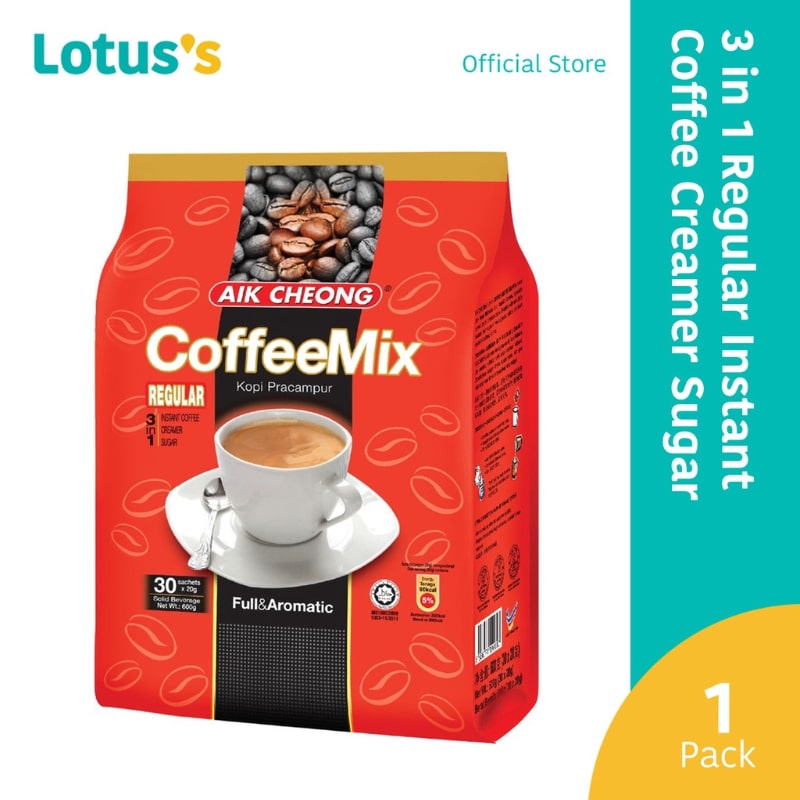 A good cup of 3-in-1 coffee lies in proportions. There must be equal amounts of creamer and sugar in every sachet with coffee as the focus. Aik Chong claims to have perfected the math through its Coffeemix, which combines well-adjusted ratios for the coffee to take centre stage. The result is a cup of joe that doesn't compromise on flavour. 
13. Nescafe Hazelnut Latte
Make your own cup of silky latte, lightly doused with hazelnut essence for nuttiness, to please your palate. Though the froth isn't up to the ranks of a hand-poured variant, it's impressive that stirring is all that's required.  A breeze to make, it likely took us longer to write this sentence than to complete this Nescafe 3-in-1 concoction.
So Which Is The

Best Instant Coffee In Malaysia

?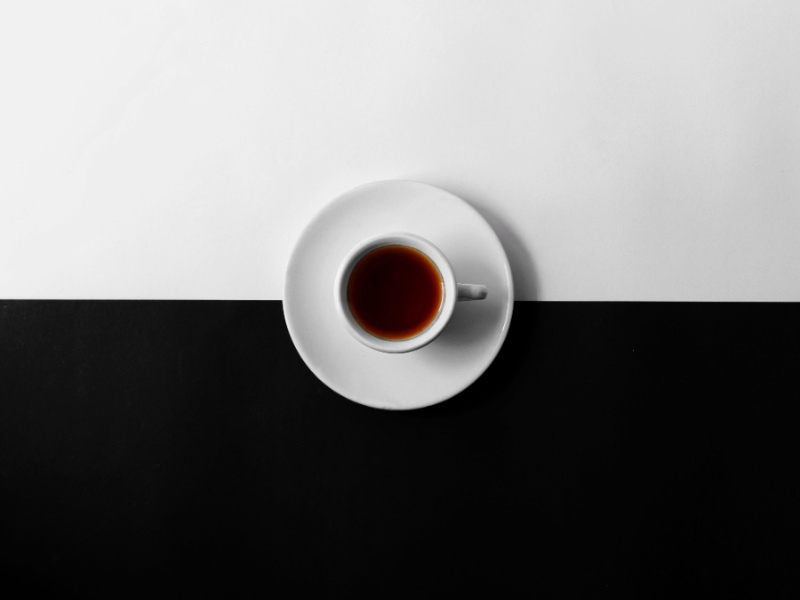 We can't tell you, really. Like all things food and beverage, preferences are subjective. Some like their coffee strong, rich, and unadulterated, while others don't mind a tinge of sweetness in their brew for a smoother texture. It all comes down to what you like sipping, and of course, what wakes you up in the morning. Not convinced that instant coffee is for you? Consider investing in these best-in-class coffee machines in Malaysia or useful pieces of equipment for hand-brewing.