Colourful, vibrant, and loaded with flavorful spices, Mexican food is a history-rich cuisine with roots in the Maya civilisation from thousands of years ago. Since then, it has evolved and garnered influences from the Spanish colonisation, Asia, and neighbouring Texas. While there aren't true-blue Mexican joints in the Klang Valley (book a flight to Mexico for that), these places are reliable choices for burritos, tacos, tortillas, and dishes beyond the usual. Here's our roundup of the best Mexican food in KL and Petaling Jaya. 
Bookmark These Restaurants For The

Best Mexican Food In KL
Some spots are more popular than others, so it's a good idea to make reservations just in case.
1. Chica Bonita Publika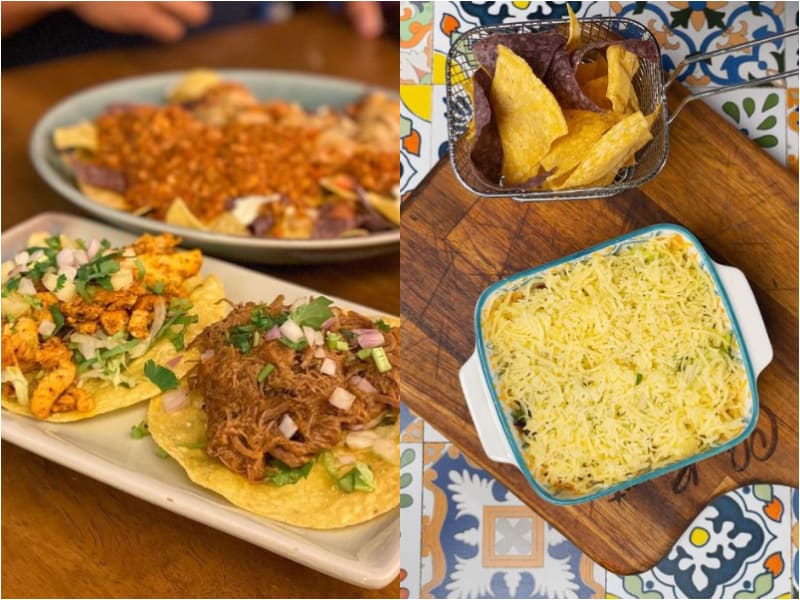 A sister restaurant of Penang's Holy Guacamole, Chica Bonita is an unmistakable presence among Publika's flurry of bars and eateries. Covered in fluorescent-lit murals and walls of sugar skulls, the vibrant spot skews towards Cali-Mex with entrees like La Bomba Nachos (corn chips topped with a carpet of gooey grilled cheese) and Elote (charred corn on the cob with mayo and chilli). The tacos at this Mexican restaurant in Malaysia come with a choice of soft or hard shells, with beef, fish or vegetarian choices to choose from. 
Address: Lot 34, Level G2, Block C5 Publika Shopping Gallery, Solaris Dutamas, 50480 Kuala Lumpur
Opening Hours: 
Fri – Sat: 12pm – 1am
Sun – Thurs: 12pm – 11pm
Contact: 017-405 2279
2. Loco Mexican Bar and Restaurant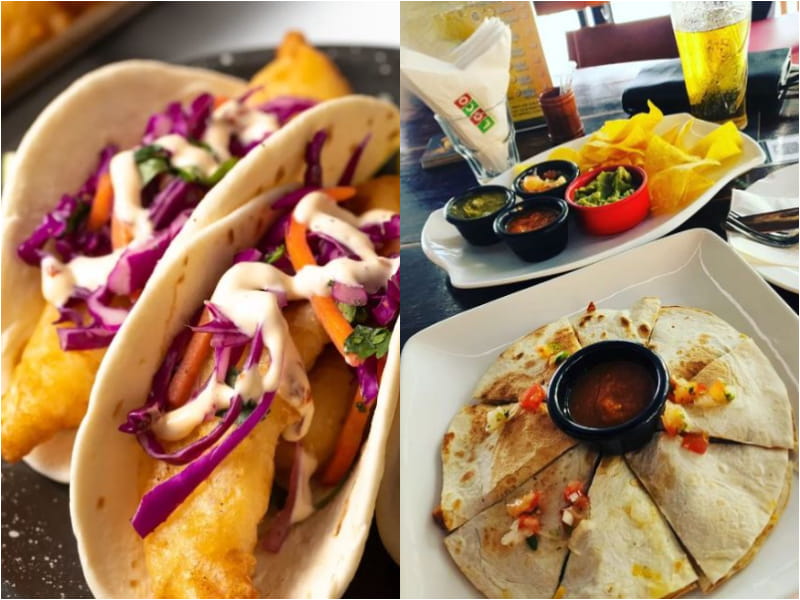 Located along the notoriously boozy Changkat, Loco is more than just a watering hole, it's also one of the best Mexican food joints in KL. For one, the salsa is made fresh every day and the tortillas are hard pressed, so there's guaranteed freshness in every order. Check out the Chipotle Chilaquiles packed with fried beans, cheese, salsa chipotle, and your choice of protein. The Burrito Loco, a house favourite, sees a chunky grilled tortilla stuffed with rice, salsa, lettuce, and beef or chicken. And when everything is promptly devoured, complete the night with a refreshing Margarita. 
Address: 22, Changkat Bukit Bintang, Bukit Bintang, 50200 Kuala Lumpur
Opening Hours: Daily, 11am – 2am
Contact: 03-2856 9285
Website | Facebook | Instagram
Related: 13 Cocktail Recipes That Aren't Expensive And Complicated To Make
3. La Boca Latino Bar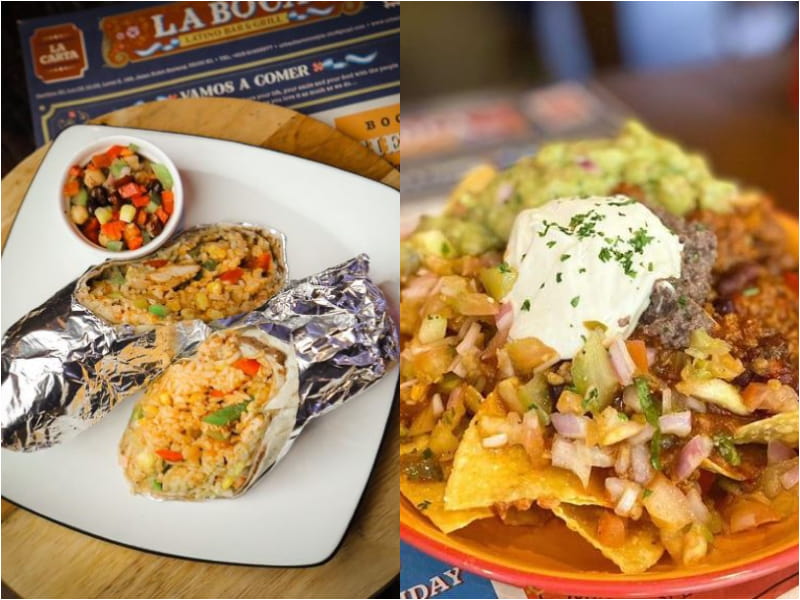 A veteran of the local Latin food scene for almost a decade, loyal patrons of La Boca swear this is where the best Mexican food in KL is served. The menu has Mexican favourites but it also goes a step further, dipping into Central and South American offerings like The Wonderful Bobo. A Brazilian dish, it's served with a butterflied lobster in light coconut stew and rice. But if you're craving tacos in the heart of KL, the Panko Crumbled Fish and Chilli Corn Carne are delicious choices to start with. 
Address: Lot C3.10.03, 168, Bukit Bintang St, Bukit Bintang, 55100 Kuala Lumpur
Opening Hours: Daily, 10am – 12am
Contact: 03-2148 9977
4.  Taco King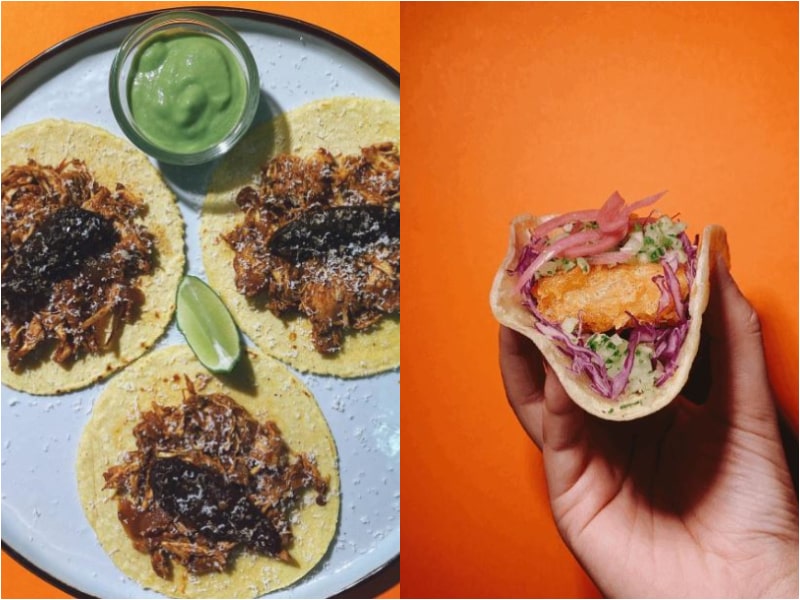 Tiffin At The Yard within the revitalised Sentul Depot has been at the forefront of Klang Valley's F&B scene, congregating some of the region's most exciting culinary experiences under one roof. The current roster includes Taco King, an emerging establishment vying for the throne of best tacos in KL. The menu cuts to the chase with reliable proteins like Baja fish, chicken tinga, and pulled beef brisket, wrapped in warm homemade taco shells and topped with fresh salsas. Don't forget some guac!
Address: Jalan Strachan, Sentul West, 51100 Kuala Lumpur
Opening Hours: 
Thurs – Fri: 5pm – 12am
Sat – Sun: 10am – 12am
Contact: DM via social media 
5. Las Carretas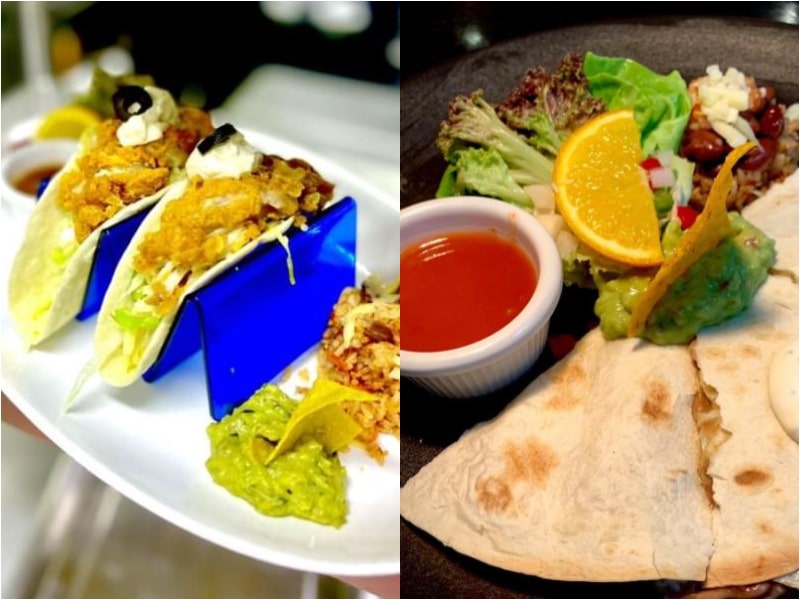 Las Carretas is an Ampang staple, having called the suburb home for the past decade. Feast your eyes on a mouthwatering selection of rustic Mexican fare from quesadillas to fajitas that will make for a hearty weekend brunch. If you're in the appetite for something substantial, have your pick of dry-aged and sous-vided cuts from the steak menu.
Address: 22, Persiaran Ampang, Desa Pahlawan, 55000 Kuala Lumpur
Opening Hours:
Mon – Sat: 12pm – 2.30pm, 6pm – 10.30pm
Sun: 5pm – 10.30pm
Contact: 03-4257 1668
Website | Facebook | Instagram 
6. Taco Bell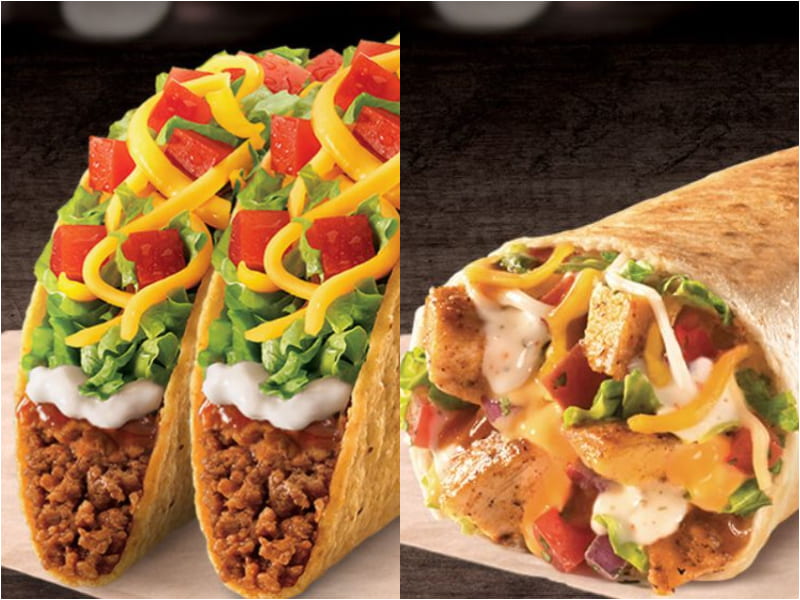 As far as Mexican restaurants in KL go, no name is as recognisable as Taco Bell. The first Taco Bell launched in Cyberjaya last year, and many outlets have since spawned in the capital. The American fast-food joint offers a no-frills approach to Mexican food with customisable sets and tacos to fit every taste preference possible. There's even a Malaysia-exclusive dish called the Bell Rice Bowl, which is an all-in-one meal of rice, sambal sauce, your choice of protein, and nacho chips. 
Address, Opening Hours & Contact: Refer to website for a full list of outlets
Website | Facebook | Instagram
Related: Malaysia's First Taco Bell: 9 Menu Items You Need To Try, Including A Sambal Rice Bowl
Alternatively, Visit These Restaurants For

Mexican Food In Petaling Jaya

 
No shortages of tacos in Selangor's most popular city. 
7. Undisclosed Location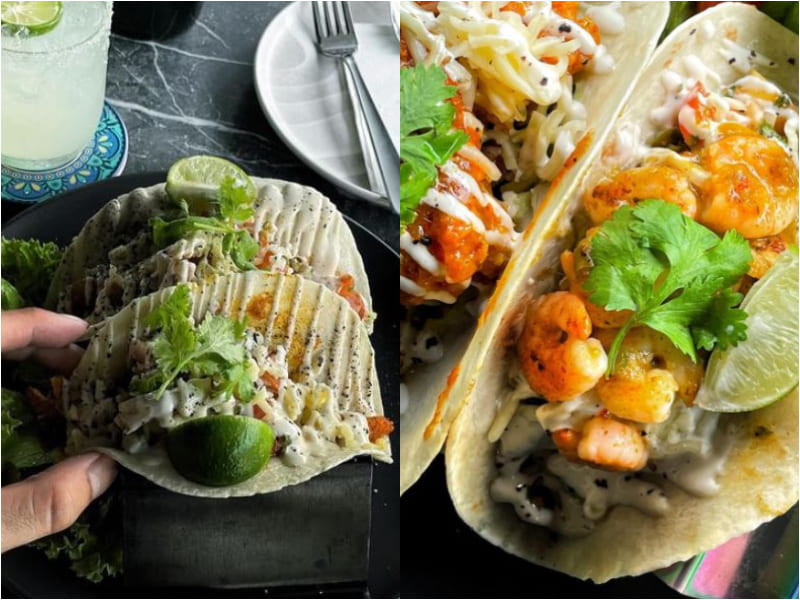 It takes guidance (read: Waze) to reach Undisclosed Location, a neighbourhood fusion Mexican eatery in quiet Taman Rasa Sayang. The food here is anything but subdued though, as ingenious takes on Mexican classics take the spotlight, rivalling even the best tacos in KL. For example, the O.G. Beef Tacos are stacked with ground beef marinated in homemade taco seasoning, guac, jalapeno, and drizzled with sour cream sauce. Those with an adventurous appetite should try the Malacca Asam Fish Tacos featuring dory fish fingers covered in asam sauce, guac, salsa freca, and sour cream.
Address: 1, Jalan SS4C/5, Taman Rasa Sayang, 47301 Petaling Jaya
Opening Hours: Daily, 11am – 6pm
Contact: 012-902 6648
8. Thyme Out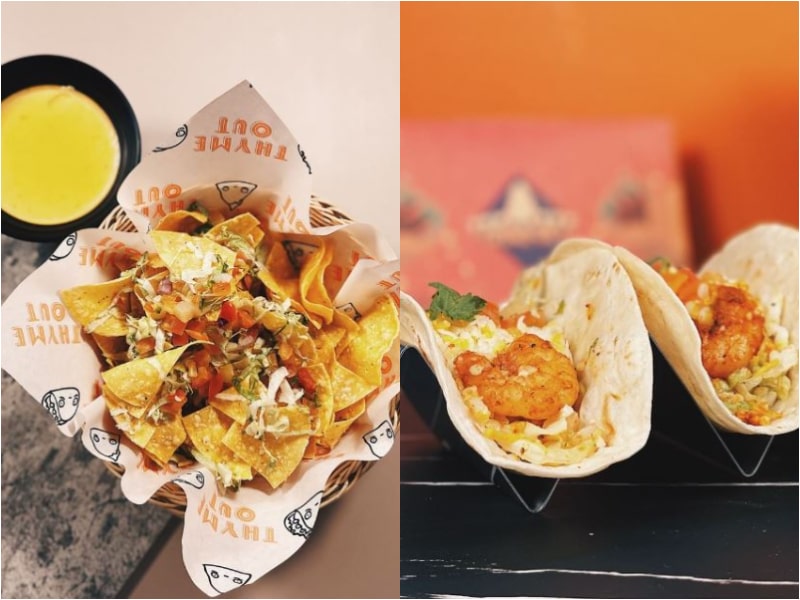 A forerunner of Petaling Jaya's Mexican food scene, Thyme Out set up its brick-and-mortar store in Sunway in 2016 before opening up an accessible kiosk in Centrepoint just three years later. It continues to serve the same menu loyal patrons have grown to love over the years, which consists of everything from nachos for snacking to filling burrito bowls. 
Address: Centrepoint, G-108, 3, Lebuh Bandar Utama, Bandar Utama, 47800 Petaling Jaya
Opening Hours: Daily, 10am – 9.20pm
Contact: 03-7490 2033
Website | Facebook | Instagram
9. Los Tacos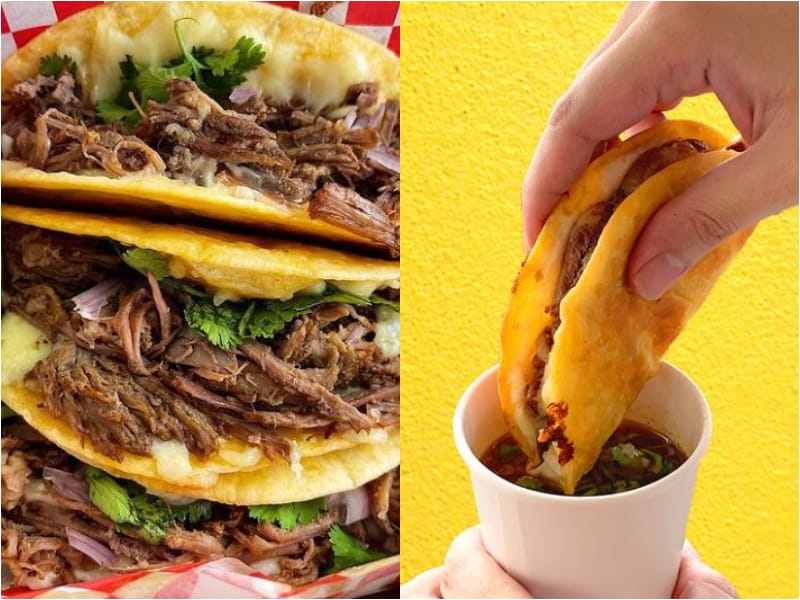 Los Tacos' menu may not be as expansive as the rest on this list, but it continues to impress with high-quality ingredients and innovative pairings. The best-selling Beef Birria tacos and burritos are stashed full of succulent shredded beef chunks with cilantro and onions as toppings. Chicken and vegetarian options are also available. Apart from taco shells, you can also opt for a quesabirria as the base, which is a crispy rolled tortilla with melted cheese. 
Address: 25A, Jalan SS 21/34, Damansara Utama, 47400 Petaling Jaya
Opening Hours:
Tues – Thurs: 12pm – 10pm
Fri: 12pm – 1pm, 2pm – 10pm
Sat – Sun: 12pm – 10pm
Contact: 019-224 7363
10. Scout's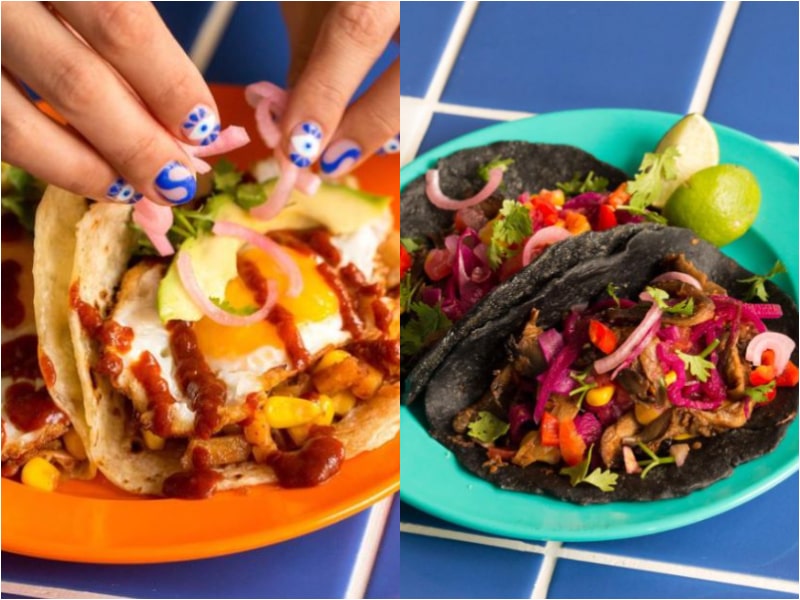 Despite Damansara Uptown's F&B glut, Scout's manages to stand out with its brand of colourful Mexican street food. Served with fried eggs, potato hash, salsa, avocado, and sriracha for heat, the Breakfast Taco is a great way to kickstart the day's proceedings. For lunch, get the Stoner Burrito of fries, cheese, fried chicken, salsa, beans, pickles, and garlic aioli. All the ingredients needed to end your meal on a high. 
Address: Uptown 5, 101C, Tower C, Jalan SS 21/39, Damansara Utama, 47400 Petaling Jaya
Opening Hours:
Tues – Fri: 12pm – 9pm
Sat: 12pm – 10pm
Sun: 12pm – 9.30pm
Contact: 012-780 0270
Whet Your Appetite With The

Best Mexican Food In KL

&

Petaling Jaya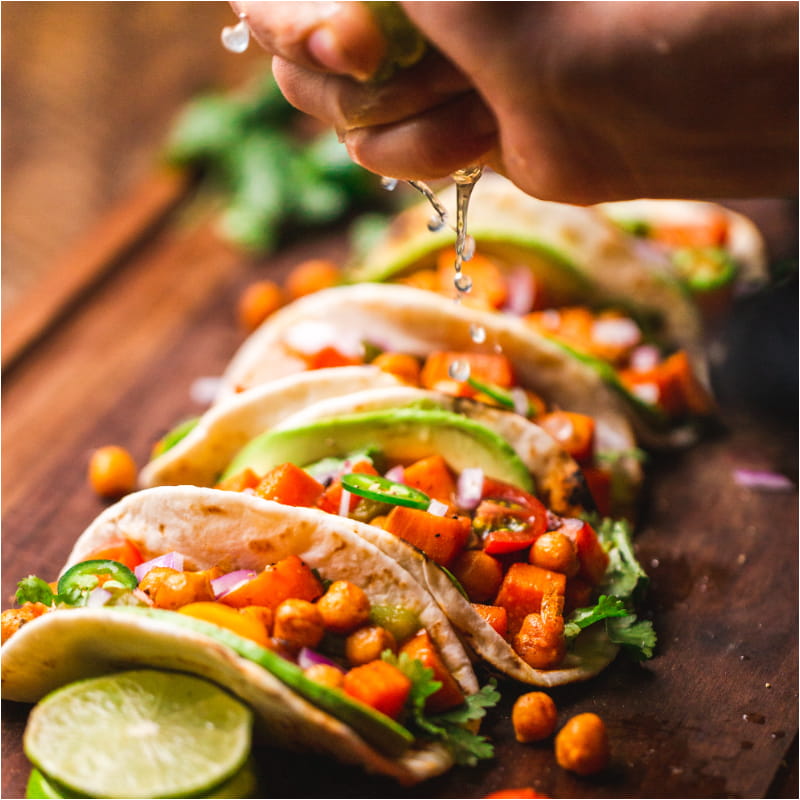 And there you have it, a list of restaurants serving the best Mexican food in KL and Petaling Jaya. From wholesome tacos to the crunchiest nacho chips, you won't lack tasty and tangy selections for an unforgettable meal. But wait, we're not done yet. Check out our other food guides to know what's good to eat and drink in Klang Valley and beyond, like these good (and affordable) Chinese restaurants or Middle Eastern spots for shwarmas and more.