Turn off the panic button because going under the knife for eye bag removal is already a thing of the past. If eye bag surgery was the only method back in the day, these days, there are many non-invasive under-eye treatments for anyone who needs rescue for their tired and puffy eyes. Not sure which eye bag removal treatment to choose? We've got you covered!
What Causes Eye Bags?
Some people's eye bags may be more visible than others due to factors such as genetics, skin condition, and ethnicity. But eye bags also appear because of factors like: 
Ageing

Allergies

Medical conditions

like chronic fatigue syndrome

Pigmentation issues 

Sun exposure 
It's always good to understand the reason(s) behind your eye bags before attempting any eye bag removal treatments or other cosmetic procedures to avoid harmful side effects.
Can A Dermatologist Help With Eye Bags?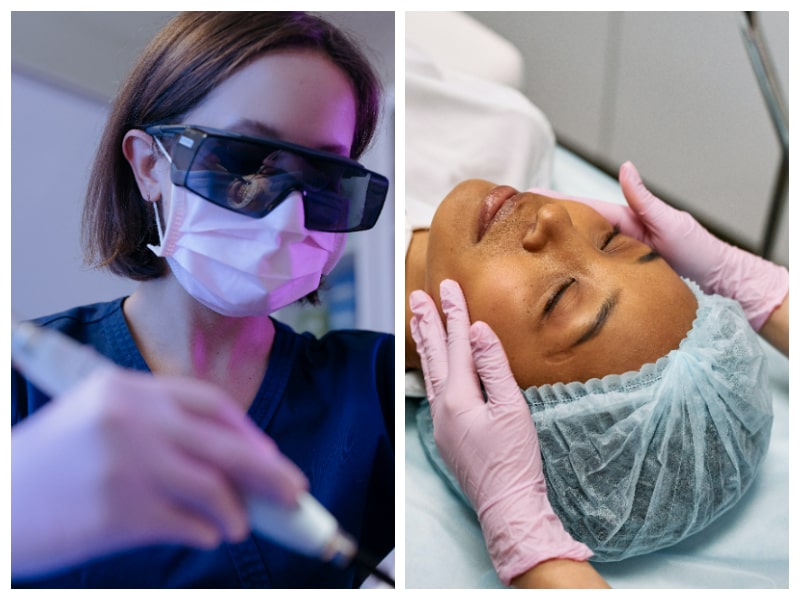 Definitely! You can consult a dermatologist for any skin problems. A dermatologist can also perform non-invasive eye bag removal procedures for a painless, quick, and easy solution.
7 Non-Surgical

Eye Bag Removals

In Malaysia If You're Too Scared To Go Under The Knife
Here we have mapped out the best eye bag removal treatments that'll trick people into thinking you got eight hours of sleep.
Botox Injections
Botox is one of the most well-known treatments for improving facial appearance. While it is famous for working out fine lines, wrinkles, smile lines, and crow's feet, a lot of people aren't aware that Botox injections are also an effective treatment for eye bag removal. Injecting Botulinum into droopy eye bags minimises the appearance of puffy under-eyes (depending on the severity of your eye bags). The Botox solution that's injected into eye bags makes you look like you've just hit the auto-replenish button as it firms the skin around the eyes. Hence, de-puffing and reducing wrinkles under the eyes.
Dermal Fillers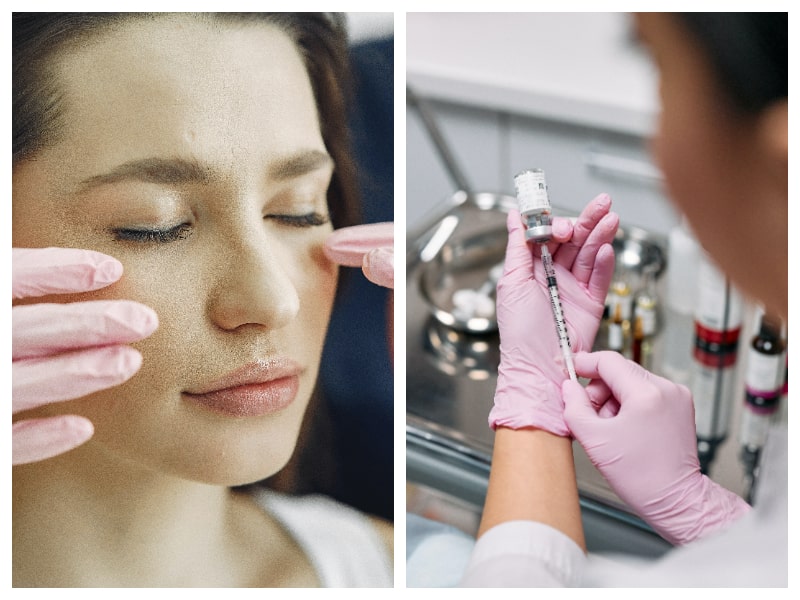 Hyaluronic acid dermal fillers help lessen the load of your under-eye baggage. It gives your eye bags a fuller appearance by reducing that sleepy eye look. You can see the drooping and sagging of the skin disappear almost instantly. Hyaluronic acid dermal fillers usually last between one and two years, but it differs from person to person. Dermal filler is also one of the best non-surgical eye bag removal treatments as it works to get rid of dark circles, revealing a youthful under-eye area!
Hydrafacial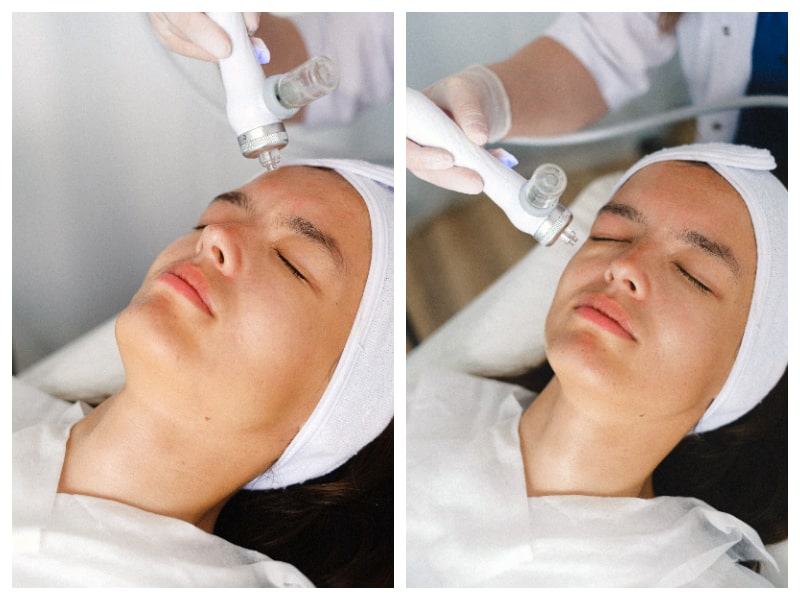 When it comes to eye bags, dead skin cells and grime are likely culprits. Sometimes, a deep cleanse is precisely what you need to restore your skin to its natural state. HydraFacial uses medical-grade equipment to not only purify and hydrate the skin but also dissolve dead skin and loosen pores. While removing dead skin, HydraFacial also replenishes the skin with nutrients such as vitamin C and hyaluronic acid to enhance the beauty of your face.
Related: 15 Types Of Facials For Every Skin Type & How To Choose One For Your Face
Innofill RF
Innofill RF is a must-have eye bag removal treatment if you want to look completely awake before you've even had that first gulp of caffeine. This eye bag treatment combines radiofrequency wave technology and filler injections for long-term tissue volume restoration as well as enhanced facial laxity. Innofill RF treatment can last for three to four years and works for the treatment of scars, stretch marks, and wrinkles. And the result? It's immediate!
Mesotherapy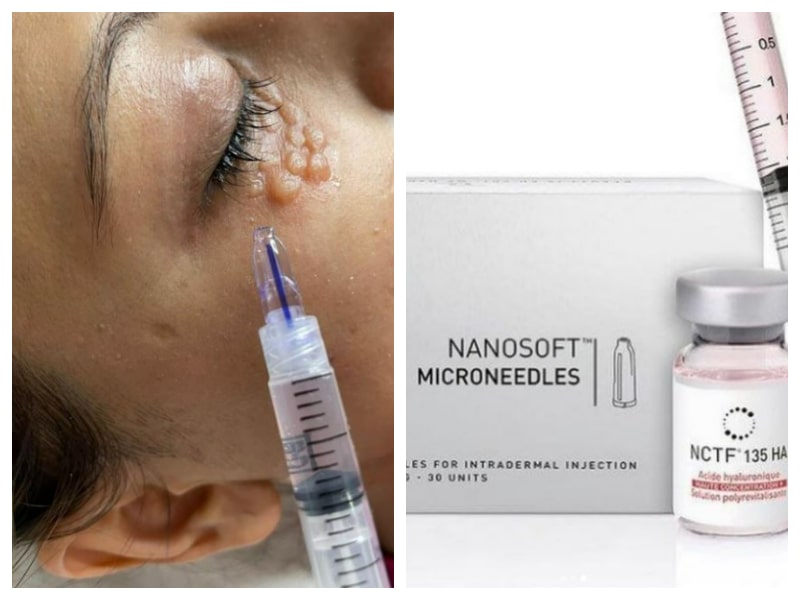 This Mesotherapy treatment is clinically proven to tighten skin, diminish dark circles, de-puff, and brighten the eye area after only two sessions. You may schedule up to six treatments (a week apart) to fade the appearance of hollowness and those itty-bitty lines from lack of sleep.
Plasma Rich Platelets (PRP)
This cutting-edge eye bag removal treatment is by far the most effective method for getting rid of your under-eye baggage. Plasma Rich Platelets (PRP) treatment is injections under the eye bag area using the concentration of your own blood platelets. The rich amount of growth hormone found in PRP stimulates new collagen growth, promotes skin elasticity, and removes excess fat (by burning fat pockets). However, you may need a few PRP treatments if you're an older patient (above 30 years old) to achieve that rejuvenated appearance.
Sublative Rejuvenation Laser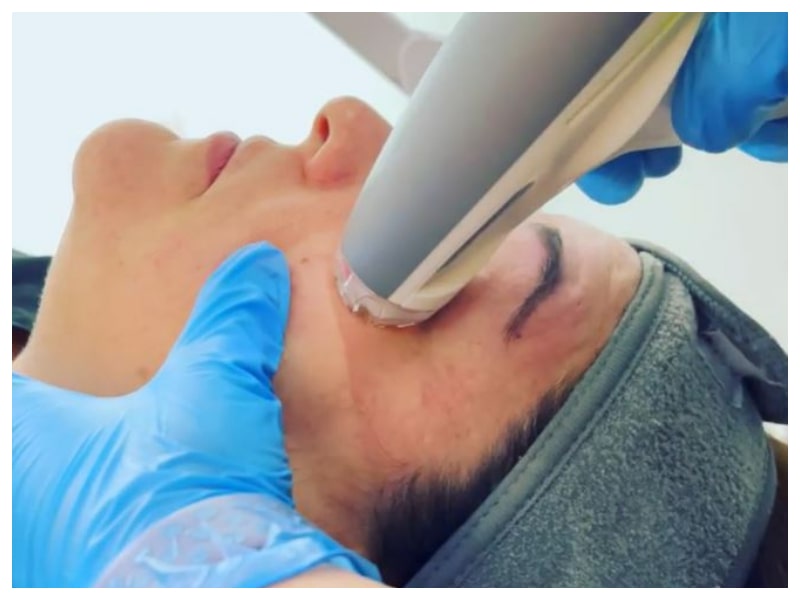 Your under-eye area is about to be lifted with a consistent sublative rejuvenation laser. Besides fillers, the laser is one of the most effective methods for eye bag removal. It brightens the under-eye area and stimulates new collagen production that is responsible for cell re-growth. A laser beam will be directed at your upper eyelid and under-eye area to remove fat, tighten, and reduce eye puffiness. Laser treatment practically knocks those dark circles and fine lines right off to reveal a natural, youthful appearance. Eye bags who?
How To Get Rid Of Eye Bags

When You're Scared Of Needles 
Beauty is a pain for many trypanophobics as most surgical procedures like eyelid surgery, plastic surgery, and even non-surgical eye bag removal treatments require injections. While at-home remedies are available, they can't eliminate eye bags per se, but simply help to reduce their presence. Here's how to remove eye bags at home when you need a little pick-me-up:
Apply caffeinated

tea bags

under your eyes

Use a

cold compress

Take an antihistamine

Never skip

sunscreen
On top of that, you can use eye creams with retinol to reduce the appearance of swollen eyes. The Derm Review also recommended using Plexaderm Rapid Reduction Serum if you need an instant anti-ageing effect.
Eye Bag Removal

Is Also Possible With A Lifestyle Change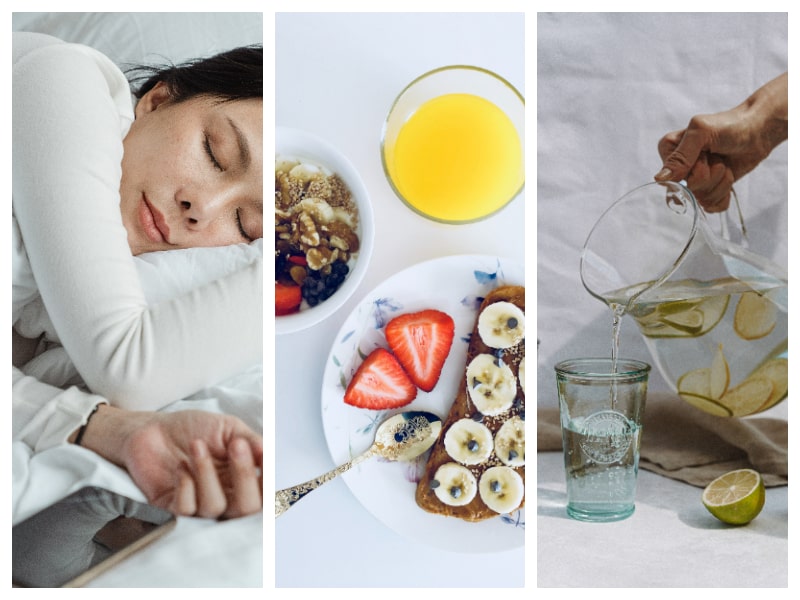 Even though eye bag removal treatments are recommended for removing under-eye issues, switching to a healthier lifestyle will do your skin so much favour. Make sure you get at least eight hours of sleep, cut back on salty foods and booze, eat iron-rich foods, and quit smoking! Nonetheless, it's always a good idea to visit a skincare expert, especially if your eyebags are worsening despite making changes to your daily routine.
Looking for more eye bag removal products? Check out Shopee Beauty Carou-Sale for more beauty and skincare updates.