Right, so here's the beauty dilemma. You want to have a crystal-clear, glowing complexion, but your skin is looking drier than the Sahara Desert *cries in genetics*. We're sure you probably already know that boosting moisture is your primary skincare focus, but are you addressing that need correctly? Below, we've rounded up 9 skincare products for dry skin to keep your skin supple and moisturised. 
Best

Skincare

Products

For Dry Skin
The key to combating dry skin is incorporating moisture-rich skincare products into your daily routine. From cleansers to overnight face masks, here are some of the best options you'll want to consider adding to your skincare collection. 
Cerave Hydrating Cleanser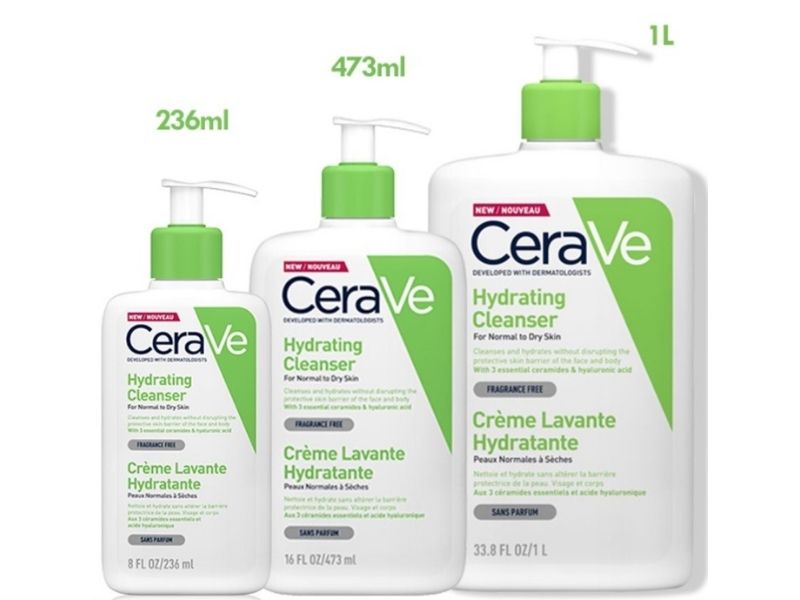 When it comes to searching for the right cleanser, it's better to avoid foaming cleansers like the plague. They may be great for oily skin types who need to get their excess sebum production under control. But on dry skin, foaming cleansers can tend to make your skin even drier than before. 
Instead, you'll want to look for a cleanser that contains moisturising ingredients like Cerave's Hydrating Facial Cleanser. Infused with ceramides and hyaluronic acid, this cleanser can remove dirt and debris without stripping the skin's natural moisture. 
The Ordinary Glycolic Acid 7% Toning Solution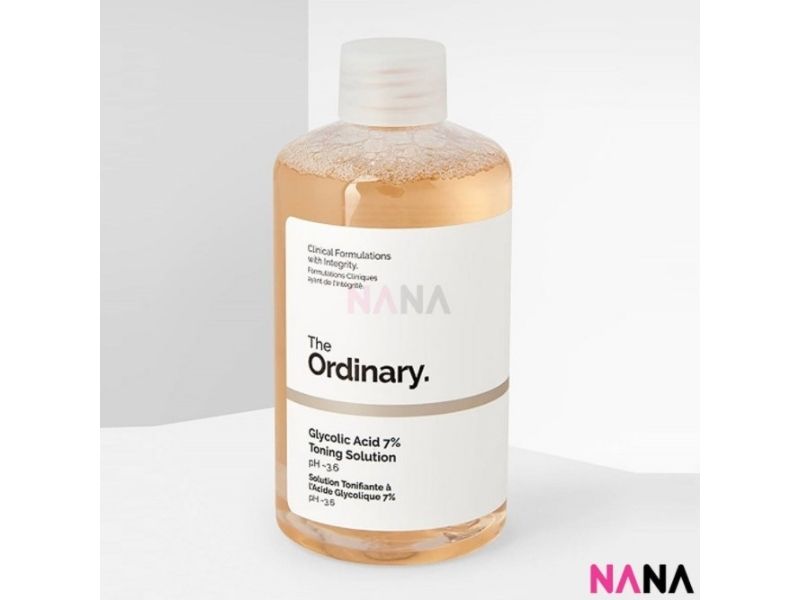 Lathering on moisturisers and serums will all be in vain if you don't exfoliate (at least once a week). The accumulated dead skin cells can not only dull your complexion but will also prevent your skincare products from fully absorbing. Hence, why you should go in with an exfoliator after cleansing your face before you begin with the next skincare steps for dry skin. 
Facial scrubs can be quite harsh on the skin, so opt for a chemical exfoliant instead. The Ordinary Glycolic Acid 7% Toning Solution is especially well-loved by the dry skin community. Its concentrated formula gently removes impurities while also boosting skin radiance and clarity. 
Related: The Best Body Scrubs Guaranteed To Give You Silky Smooth Skin
Fresh Rose Deep Hydration Facial Toner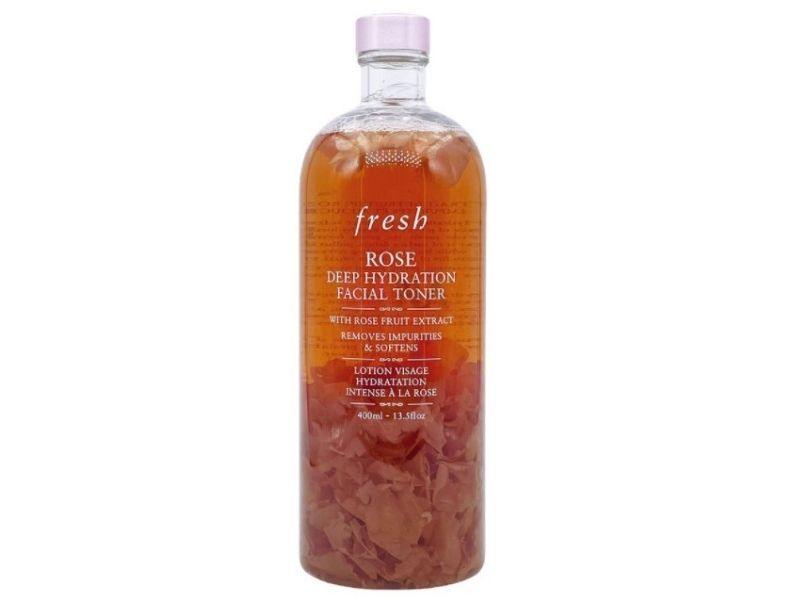 Now that you've got all the unwanted gunk out of your system, it's time to add back hydration with a toner. If you're willing to splurge, the Fresh Rose Deep Hydration Facial Toner is worth investing in. It has a gentle, alcohol-free formula containing rosewater and rose flower oil that soothes and nourishes the skin. There's also angelica leaf extract and hyaluronic acid, both of which help to retain that much-needed moisture. 
COSRX Triple Hyaluronic Moisture Ampoule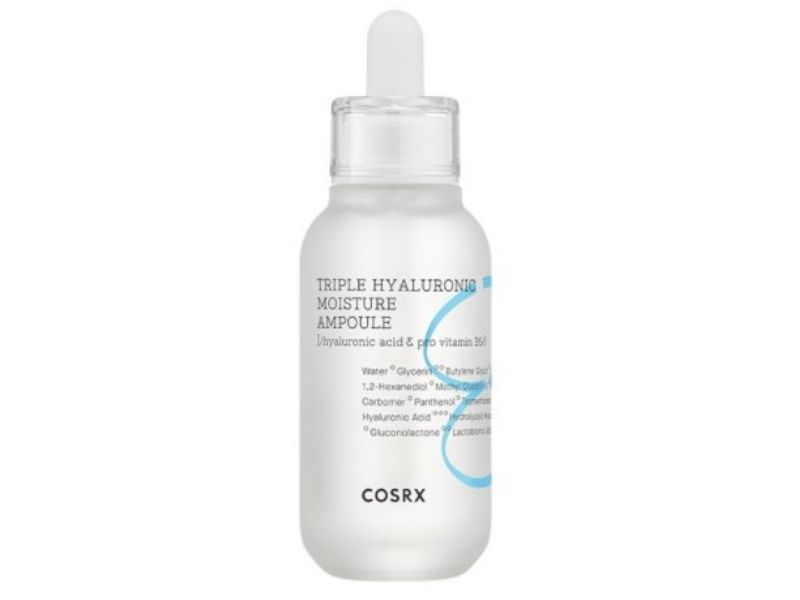 From here on out, your skincare for dry skin is all about layering on products with moisture-rich ingredients. Hyaluronic acid serums are typically the preferred choice for dry skin types due to their water-attracting properties. As they serve as a humectant, they're able to draw and retain large amounts of water, which strengthens the skin's moisture barrier. 
Cosrx's ampoule is packed with three different types of hyaluronic acid to revitalise and provide hydration to dull and dry skin. It also contains vitamin B5, which is known for its moisturising and anti-inflammatory effects. 
Kiehl's Creamy Eye Treatment with Avocado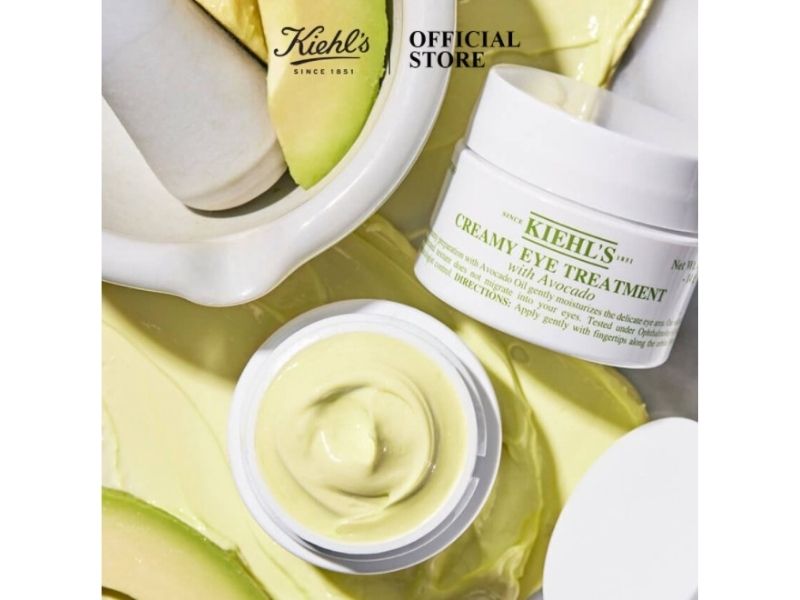 Don't forget to treat your under-eyes with a hydrating eye cream. After all, not even the best concealers can ever fully cover up dry, flakey patches without having some form of texture. So if you want your makeup to sit evenly over your skin, you have to target dryness in all areas of your face. 
Formulated with avocado oil and shea butter, Kiehl's eye cream provides nourishment and hydration that lasts all day long. Besides adding back moisture, it also addresses other eye concerns too by reducing puffiness and brightening dark circles. 
Kiehl's Midnight Recovery Concentrate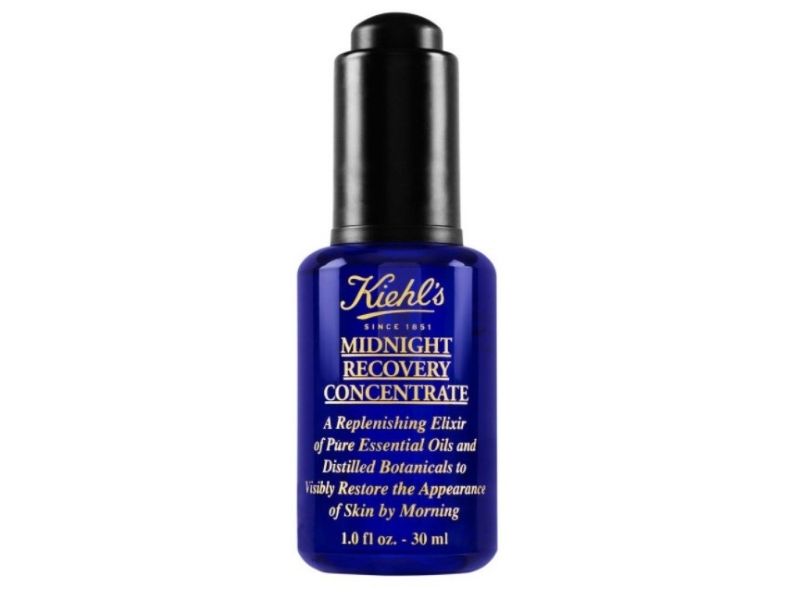 While facial oil may be optional for some, adding this extra step in your skincare for dry skin can go a long way. Plus, you won't have to be fully dependent on your moisturiser to seal in to keep the skin hydrated. Kiehl's Midnight Recovery Concentrate is formulated with botanical oils to help repair and visibly restore the skin's appearance overnight. Just a couple of drops of this facial oil every night will allow you to wake up with a healthier complexion in the morning. 
Cerave Moisturising Cream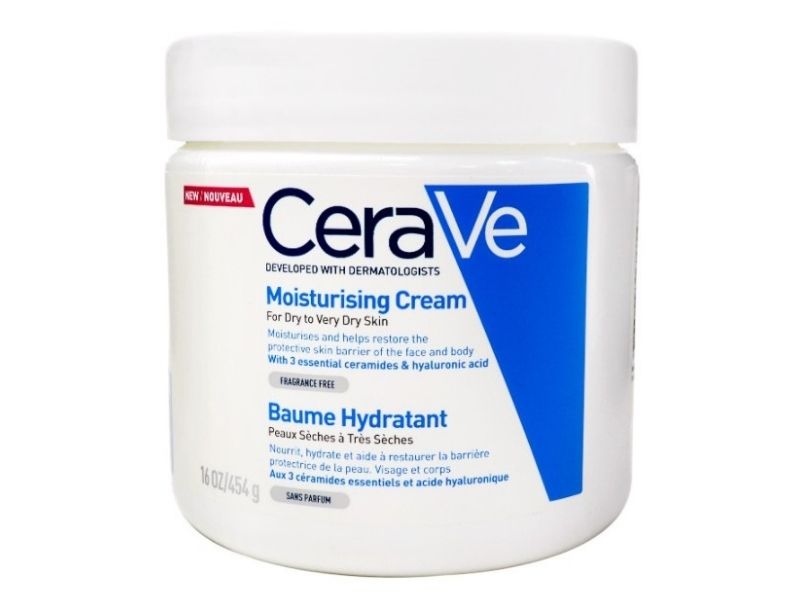 Typically with dry skin, the richer the moisturiser, the better the results! Ideally, you should try to look for moisturisers that contain ceramides. They are part of your skin's natural moisturising system and play a crucial role in strengthening your lipid barrier. 
Made with three different types of ceramides and hyaluronic acid, the Cerave Moisturising Cream is a cult-favourite for a reason. Plus, thanks to its patented MVE Delivery Technology, this fast-absorbing cream ensures your skin stays moisturised throughout the day. 
Paula's Choice Skin Recovery Daily Moisturising Lotion SPF 30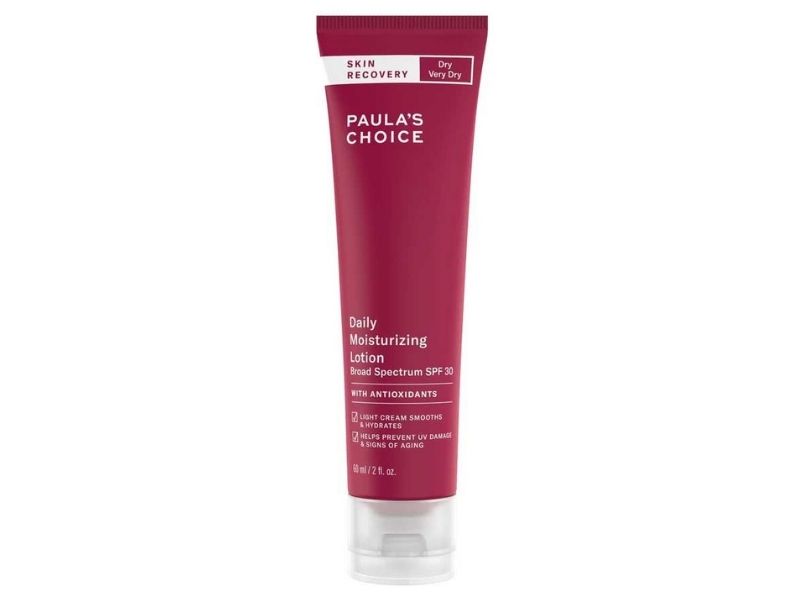 Applying sunscreen is one skincare step that everyone should have regardless of their skin type. To get the most out of your daily routine, try opting for a sunscreen that can do both: shield your skin from the sun's rays while adding moisture to your skin. 
Paula's Choice Daily Moisturising Lotion serves as the perfect mix of a moisturiser and a sunscreen. It maintains the skin's optimal hydration levels through its rich cream formula and ensures your face stays protected from sun damage. Furthermore, it also has a potent blend of antioxidants, ceramides, and anti-ageing peptides to visibly smooth fine lines and wrinkles. 
Related: Shopping For Different Types of Sunscreen? This Is The Ultimate Guide You Need!
Laneige's Water Sleeping Mask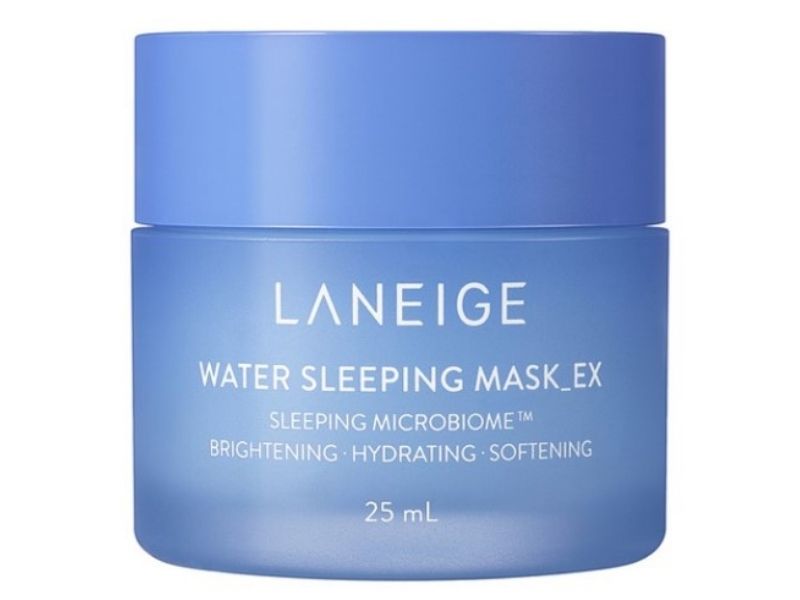 On days when you feel like pampering yourself, cap off your nighttime skincare routine for dry skin with a face mask. Laneige's Water Sleeping Mask features its Sleeping Micro Biome™ and enhanced Pro-biotics Complex. Together with squalane, this overnight face mask helps to increase your moisture levels and boosts the skin's defence. The results? A brighter and clearer complexion when you wake up the next morning! 
Related: From Skincare To Makeup, These Are Laneige's 9 Most-Loved Products Of All Time
Keep Your Skin Hydrated & Moisturised With These

Skincare

Products

For Dry Skin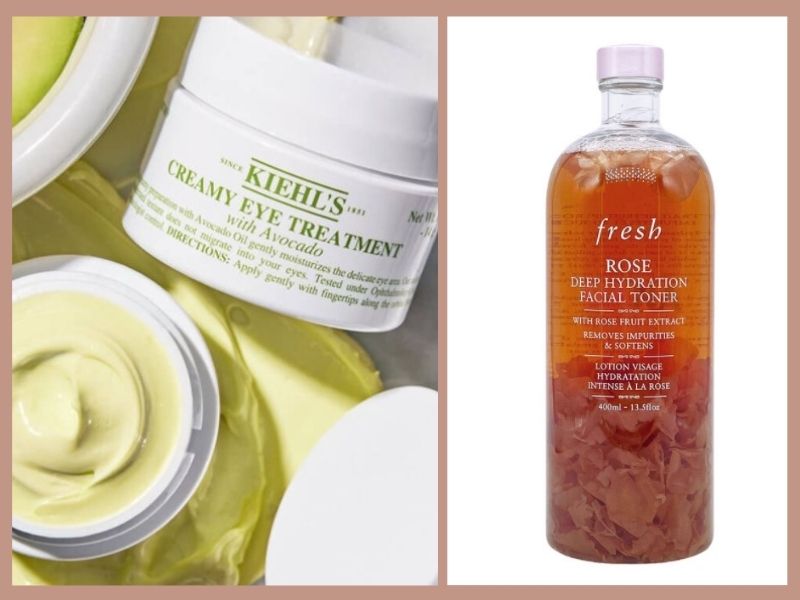 Now that you know what skincare products you need for dry skin, it's time to tackle your body lotions next! We're usually so focused on what we need for our face that, sometimes, we forget that our body needs some TLC too. Check out our guide on these 10 different body lotions for softer and smoother skin. Don't forget head on over to Shopee Beauty carou-sale to keep up to date with all the latest beauty tips and trends.