There is nothing like a good ol' foot massage after a long, tiring day. We all could use some TLC on our feet as they carry, balance and support our entire body. While we can make appointments at the massage centres, some of us would prefer to rest and relax in the comfort of our own homes. Plus, owning a foot massage machine now is a good, long-term investment because professionals aren't cheap.
What Are The Benefits Of Foot Massage?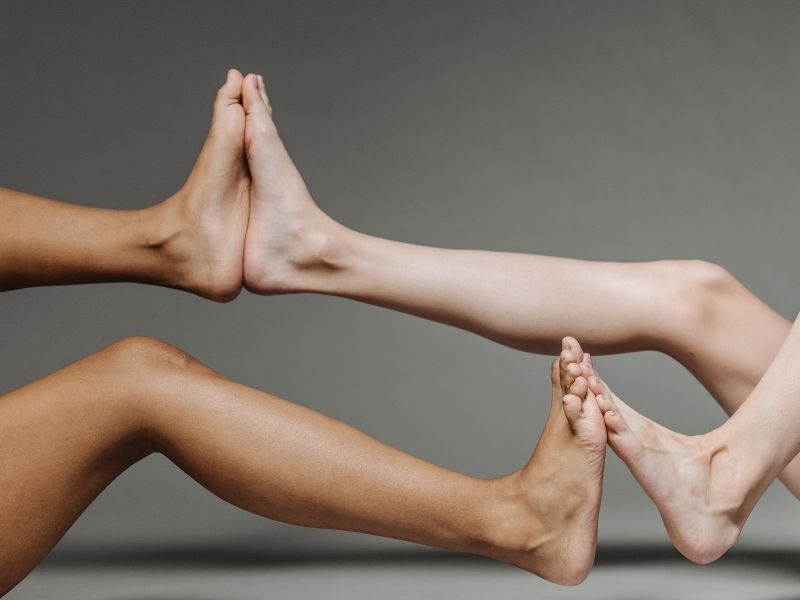 Apart from feeling good, foot massage also offers health benefits too, according to research. Foot massage is said to help ease stress, reduce tension, improve blood circulation, aid recovery in foot injuries, and often alleviates pain. 
Foot massage is even beneficial for the elderly. A study conducted on 12 elderly people requiring long-term care reported that they experienced pleasant and relaxed feelings after going through hand and foot massages for 15 minutes each across two weeks. 
So if you're thinking of getting one for yourself or surprising your parents for Parents Day, we recommend these foot massage machines available in Malaysia.
7 Best Foot Massage Machines To Buy In Malaysia
Show some love to your feet.
1.   OGAWA Acu Therapy Reflexology Foot Massager
With 90 individual "needle" massage nodes, the OGAWA Acu Therapy Reflexology Foot Massager can give the feet a thorough workaround by stimulating the acupoints on the sole of the feet. Regular stimulation of these acupoints can aid in personal health and wellness. On top of that, this leg massage machine also comes with a heating function that promotes blood circulation.
2.   OGAWA Ispa Steam Foot Massager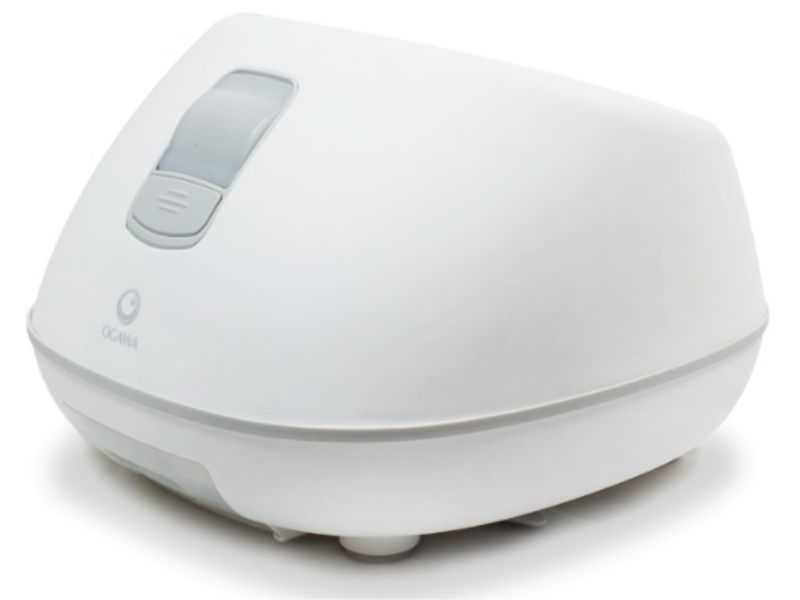 For those seeking a relaxing foot spa experience, take a look at the OGAWA Ispa Steam Foot Massager. By just adding a small cup of water, you can relax and enjoy a foot spa steam massage for up to 20 minutes, great while you're watching the TV! It also comes with foot rollers and cobblestones that will stimulate the acupuncture points on the feet.
3.   GINTELL G-Beetle EZ Foot Massager
The Gintell G-Beetle EZ Foot Massager provides 360° foot massage with multiple synchronised workarounds that include heel top scraping, toe scraping, and foot press. Moreover, it also offers 3D guasa and shiatsu massage on top of heat therapy that can do wonders for tired feet. Besides relaxing tight muscles and relieving muscle pains, the leg massage machine also promotes detoxification through acupuncture massage.
4.   GINTELL G-Feetie Foot Massager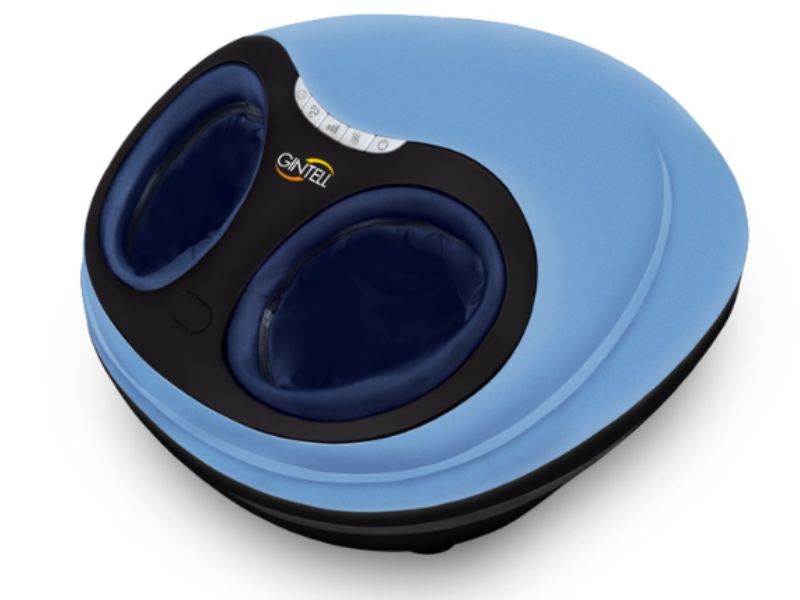 A multifunctional foot massager with features such as 360-degree foot massage, 3D guasa, Shiatsu massage, air pressure and heat therapy the G-Feetie Foot Massager by Gintell offers a lot in terms of giving your feet the pampering they need. Aside from that, it also has an intelligent control panel that hosts settings such as three auto programs (refresh, healthcare, and squeeze), three levels of air pressure intensity, and a heating function on the foot pad.
If you want even more features, you can consider the upgraded G-Feetie Plus with Gintell's latest S-swing airbag technology that covers more foot massage areas.
5.   Zero Healthcare The White Foot Massager
Just 15-30 minutes a day spent using Zero Healthcare's The White Foot Massager can help improve the user's overall health. It has a 3D massage feature that combines several massage operations to give the feet an all-around rejuvenation.
You will also find several suction cup feet on the bottom that prevents any unwanted vibration and slippage while the machine is used. Add to that a remote controller for ease of control, this foot massager comes highly recommended, especially for elderly users.  
6.   SnowFit SnowFeet PRO XL

Foot Massage Machine
If you're looking for a leg massage machine that works on more than just the feet alone, the SnowFeet Pro XL from SnowFit is the right fit for you. The wider massage area means the ankles and calves will also be covered alongside the feet.
Equipped with no fewer than four massage modes (roller massage, kneading massage, scraping massage, and airbag massage) in addition to heat therapy, users will be treated to a relaxing time like no other.
7.   SnowFit SnowFeet Alpha

Foot Massage Machine
A more premium option than the SnowFeet Pro XL, the SnowFeet Alpha brings an elegant design with classy Lacquer Surface material that you would be proud to display in your home. Features-wise, it offers various massage methods that involve kneading, scraping, Shiatsu, air pressure, infrared heat therapy, and a unique air compression therapy.
It is also 2-in-1 foldable massager that lets users enjoy a relaxing massage from calf to toe.
15 Minutes A Day Using A

Foot Massage Machine

Keeps The Body Pain Away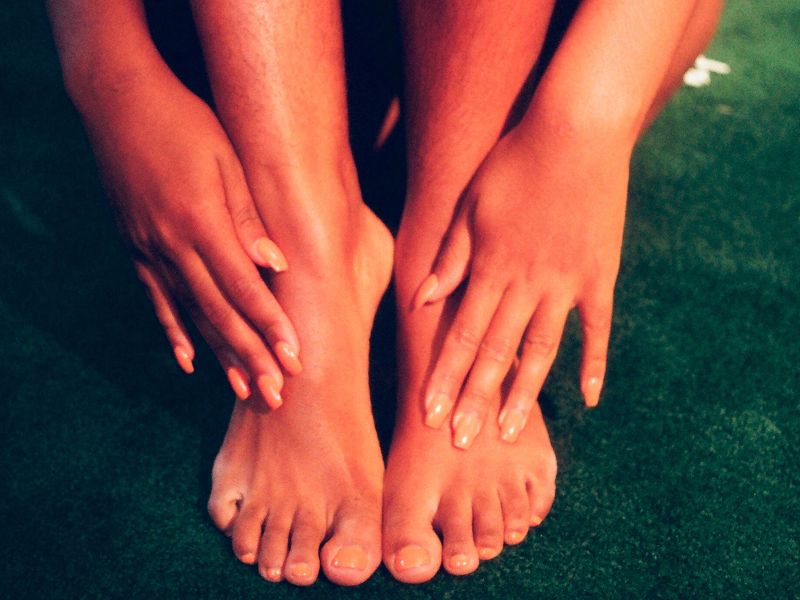 It is often said that the foot contains the map of our body. A foot reflexology chart will show how the different parts of the foot are connected to vital organs all around the body. Hence, the importance of foot care cannot be undervalued if one desires a healthy body. Spending on a foot massage machine in Malaysia could turn out to be one of the smartest investments you can make with long-term health benefits!
Related: 9 Best Massage Chairs In Malaysia To Sooth Your Achy Back
Check out Tech Thursday for 1-day only lowest price, unbeatable deals, and extra 20% Coins Cashback every Thursday!