How's your back holding up? Stiff and achy? Not surprising—since we spend an unhealthy amount of time with our butts down. Did you know that back-related ailments account for more than 264 million lost workdays in the USA? That's a lot of people with back problems. What's the solution to this worldwide health predicament then? Save for going for back rubs or chiropractic treatments (which are expensive and too up close for today's climate), why not give massage chairs a try? The best massage chair in Malaysia rivals its human counterparts to work out muscle knots. 
Before you worry about dollars and cents, we have a good mix of affordable options and high-end models. So there's something for everyone. Details and everything you need to know below!
Give Your Back Some TLC With The

Best

Massage Chairs In Malaysia
GINTELL G-Mobile EZ Portable Massage Cushion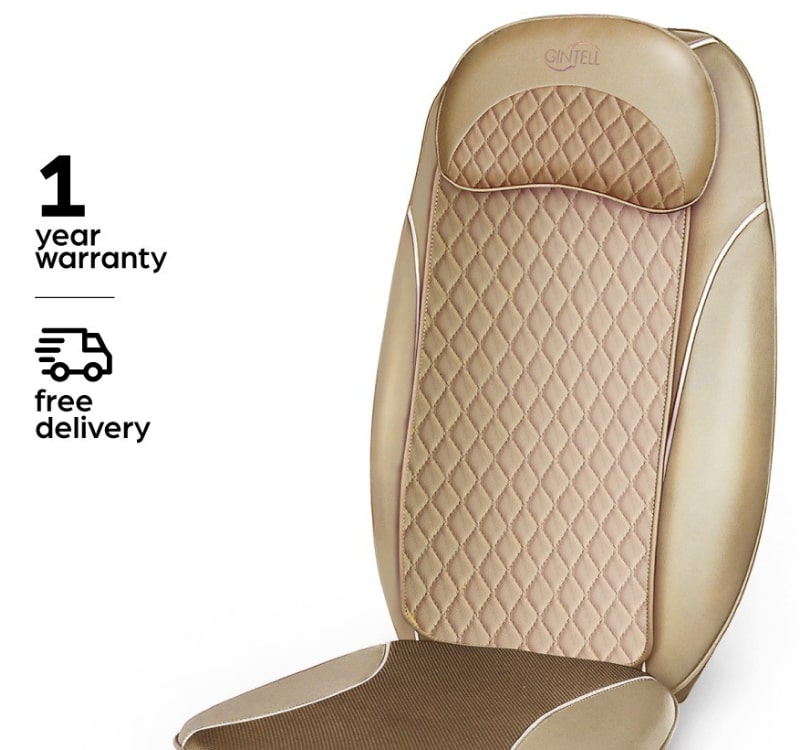 Gintell's G-Mobile EZ makes it easy (rightly so) to massage your neck and back. Just prop it on an existing chair—we recommend an office or dining chair with a high backrest—and let it get to work. Using shiatsu and rolling massage techniques, the G-Mobile alleviates tension in your back by focusing on pressure points. Separately, the cushions also heat up, further helping with blood circulation and pain relief. Besides home usage, the G-Mobile is compact enough to bring on road trips and long drives. Overall, it's one of the best Gintell massage chairs in Malaysia because of its affordable price and portability. 
GINTELL G-Resto Massage Cushion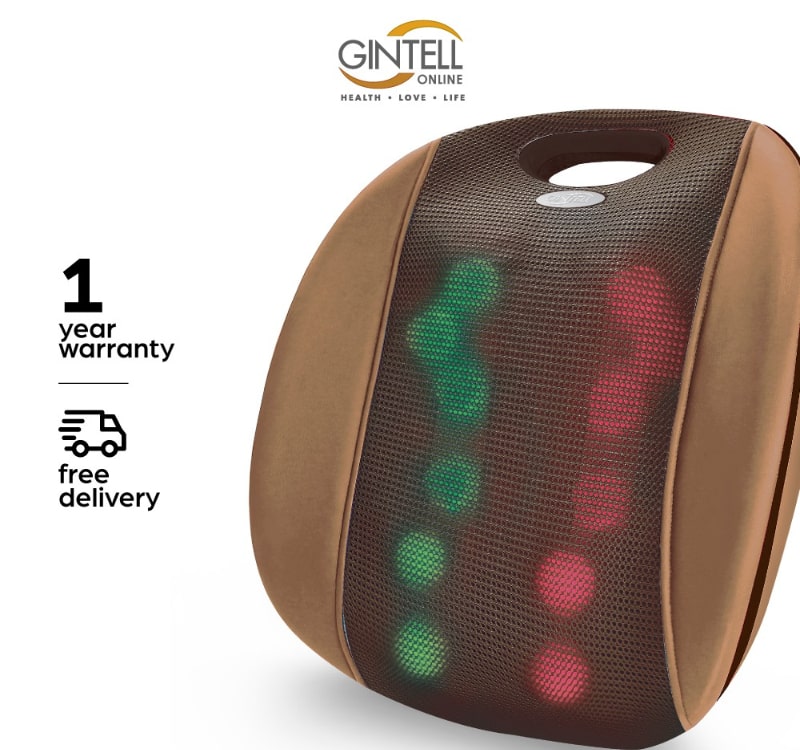 For a pared-down (and with that, cheaper) version of the G-Mobile, look to the G-Resto. A portable cushion that fits anywhere from sofas to gaming chairs, the G-Resto massages the neck and shoulders, as well as the upper and lower back. That's not all—the machine's 12 3D massage balls can soothe your arms, calves, and stomach too. When not in use, simply tuck it away in a cupboard for easy storage. 
GINTELL DéVano SC Queen Massage Chair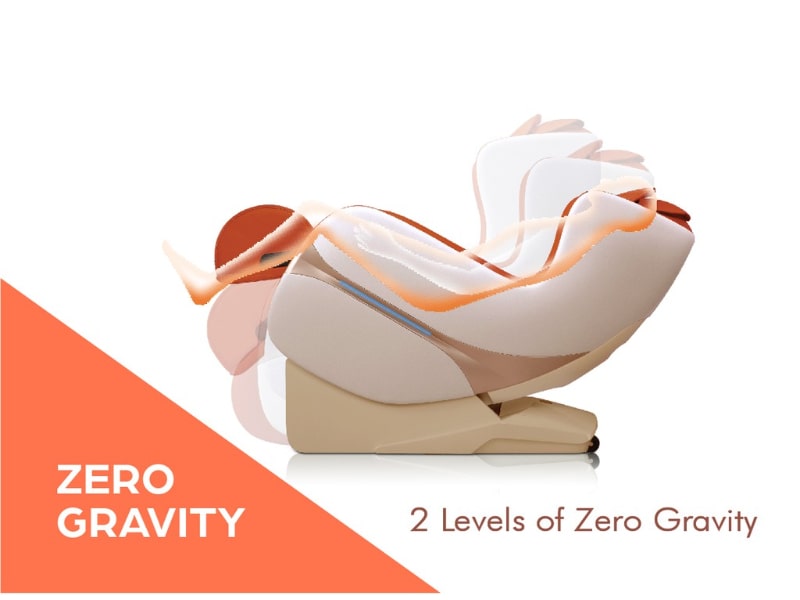 For good reason, users of the DéVano SC Queen believe it's the best Gintell massage chair in Malaysia. It reclines until you're fully supine, and it envelopes your body in luxurious faux leather padding. There are six massage styles; each focusing to knead out knots in your neck, shoulders, back, and thighs. Particularly, the "Sweet Dream" mode is said to help with insomnia by using a gentle shiatsu technique to put the body at ease. Also, it comes in a striking burnt orange shade that's sure to fit in any modern home setting.
Snowfit SettleBack Multifunctional Portable Massager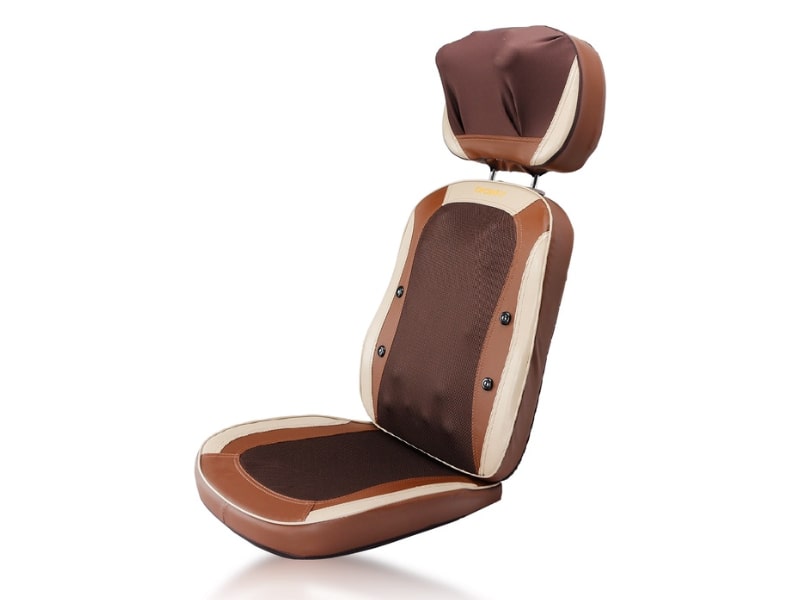 What makes the SettleBack a good portable massage chair is its oscillating neck massager. And the height is adjustable, which is a nifty feature for lanky users. Meanwhile, you can toggle the massage heads to hit specific tight spots in your neck. Mimicking the sensation of a real-life rub-down, the 22 massage heads rotate in an anti-clockwise, then clockwise fashion, all to effectively break down stubborn knots.
Snowfit OASIS Full Body Massage Chair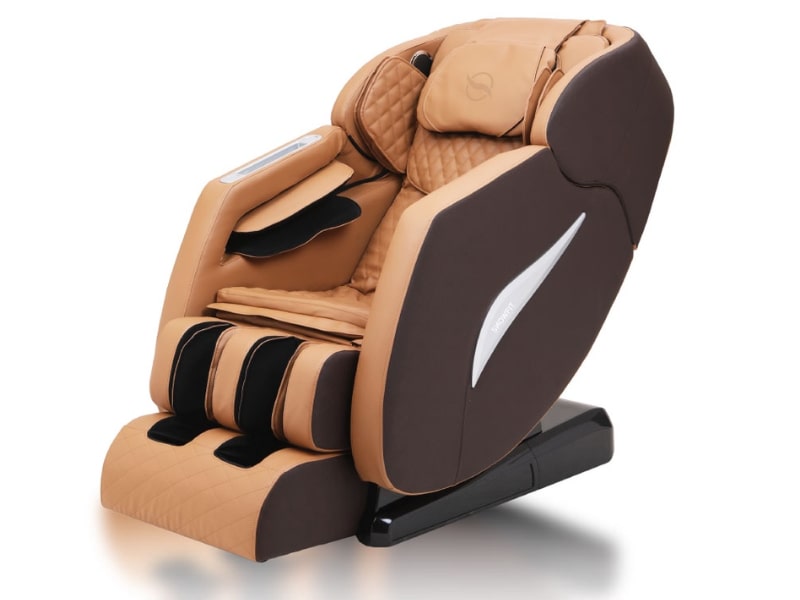 Give your weary body respite from daily stressors with the OASIS. A Snowfit best-seller and one of the best massage chairs in Malaysia according to reviews, it features a massage roller that travels from the neck down to the hips. There are even massagers for the feet! It's also a zero-gravity recliner, which is meant to mimic the feeling of weightlessness (like in space) while suspended in a supine position. Aside from out-of-the-world features, the OASIS sports a light brown shade that matches any home furniture.
Snowfit Spacia II Massage Chair
Snowfit's Spacia II takes care of you from head to toe. That's because it has a head massager to relieve tension in the area and ease migraine headaches. Sore feet after a challenging marathon? The Spacia II also offers foot massages for you to get back on your feet in a jiffy. Elsewhere, expect massagers through the neck, back, and arms. Just like the OASIS, Spacia II is also a zero-gravity massage chair. 
Ogawa Estilo Prime Plus Mobile Massager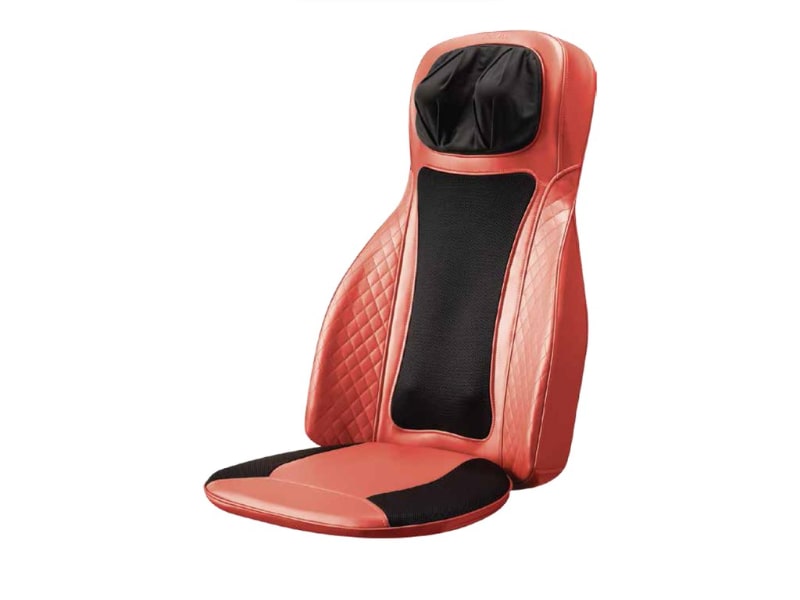 If you don't have space for a full-fledged massage chair, go with the Estilo Prime Plus, a popular Ogawa massage chair in Malaysia. It's portable and comes with a tight strap that lets you use it anywhere. When it comes to massaging, you can direct the 12 rolling nodes to work out any kinks, whether that's at the lower or upper back. Additionally, the heating feature helps to promote blood circulation, which is perfect after a long day's work. 
Ogawa MySofa Luxe Massage Chair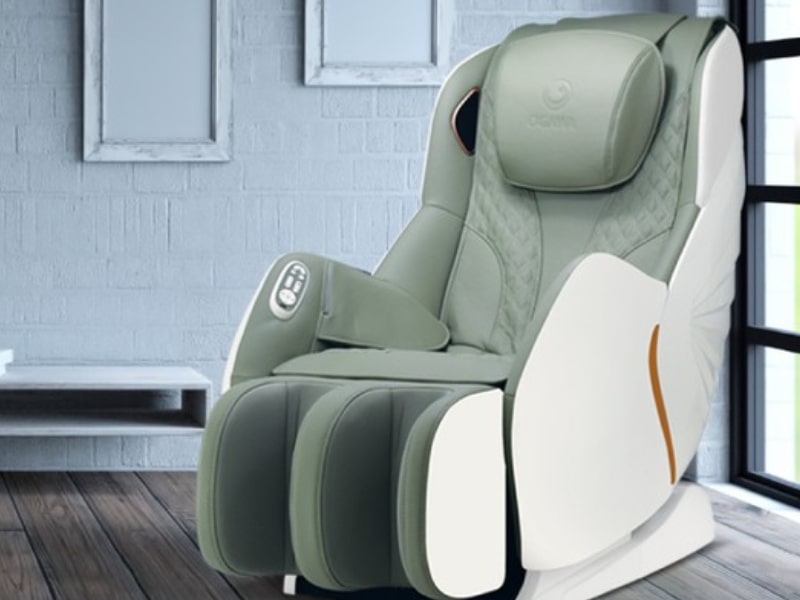 Smaller compared to conventional massage chairs, the MySofa packs six tailored programs for the modern urbanite. For example, the "Office Pro" relieves tightness in the lower back and waist from prolonged sitting. There's even a "Text Neck" feature, which plagues all of us due to our unhealthy obsessions with smartphones and tablets. One other noteworthy feature is the built-in Bluetooth speakers, so you can listen to music while you relax.
Related: Free Your Ears And Pump Up The Music With These 6 Best Bluetooth Speakers
Ogawa Smart Vogue Prime Massage Chair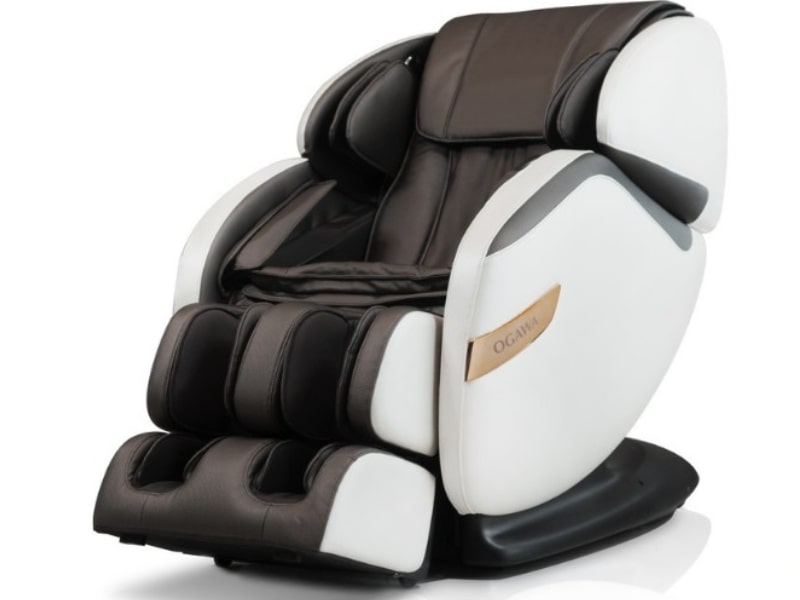 Searching for the best-in-class Ogawa massage chair in Malaysia to spend your hard-earned money on? Look no further than the Smart Vogue Prime, a feature-packed massager with other nifty attributes like Bluetooth connectivity and supple PVC leather to make the experience even more enjoyable. There's an L-shaped massage roller that twists, turns, and compresses the spine so you feel really loose. Adding to that sensation are built-in airbags moving in unison with the massage chair. 
Take Care Of Your Back And Invest In The

Best

Massage Chair In Malaysia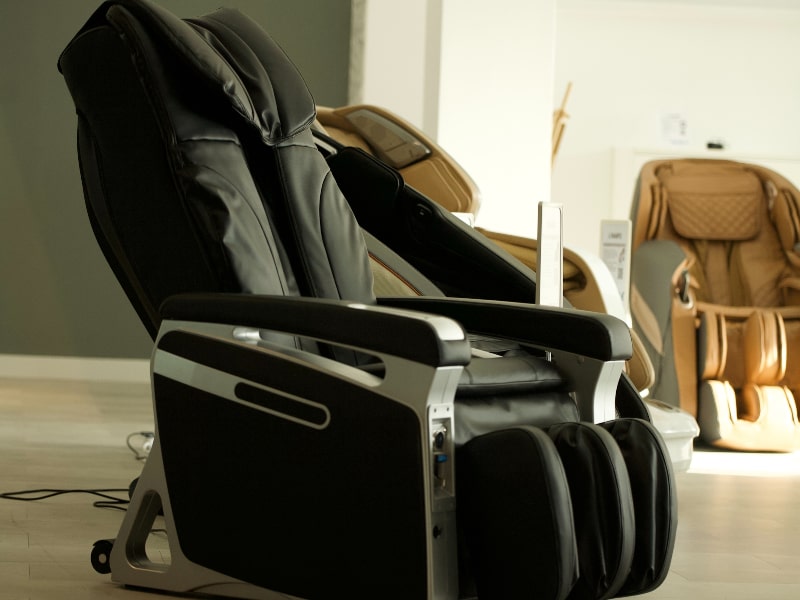 It's time to watch our backs, friends. Poor posture, long hours at our desks, and sedentary lifestyles are all culprits of backaches and sore muscles. The best massage chair in Malaysia offers wellness benefits that tackle these ailments head-on. In fact, why not shop for one while scoring some of the best year-end deals during our 11.11 Big Sale? 
Not ready to commit to a massage chair? Consider getting a foam roller, which is an affordable alternative to roll out any tight muscles and kinks. Also, remember that a good back is a strong back. To strengthen your back muscles, consider these rope jump exercises or download these mobile apps for guided routines.