Bluetooth speakers are great for bringing your music along wherever you go. You can place them at any corner of the house, bring them over to a party, or even toss them in your backpack when you're travelling. They can also do what headphones or wireless earbuds cannot do—offer a shared listening experience with other people in the same room. Whatever your use case is, having one (or multiple) will serve you well if you listen to lots of music or podcasts, so here are the best Bluetooth speakers for your consideration.
These Are The

Best Bluetooth Speakers

To Buy In Malaysia
Ultimate Ears BOOM 3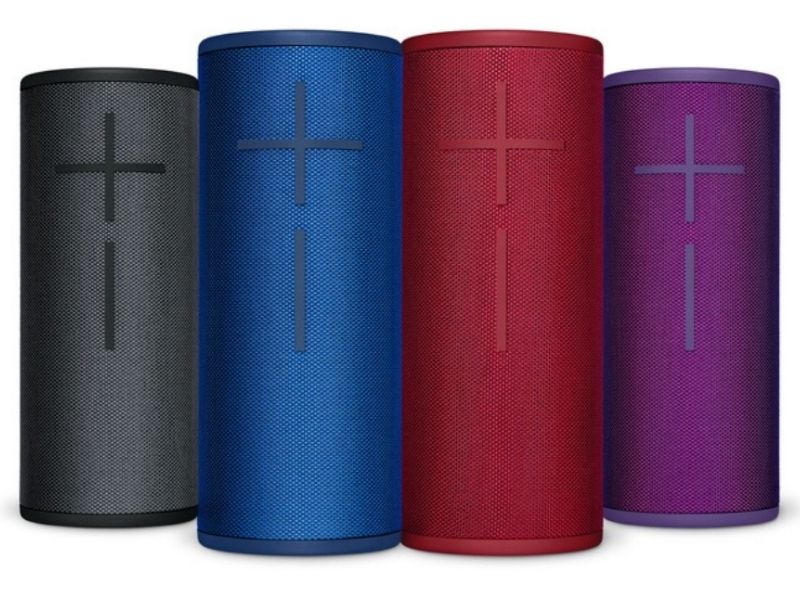 Ultimate Ears makes some of the finest Bluetooth speakers in the audio market and has been a subsidiary to Logitech since 2008. The BOOM 3 is its best all-around Bluetooth speaker with a portable profile, spatial 360-degree sound, deep bass, and more.
Beyond just great sounds, the BOOM 3 is—in the company's words—virtually indestructible. It can survive tumbles, drops, dust, and water, thanks to its super-durable material, which is also IP67 rated. The BOOM 3 works with Apple and Android devices, and you can expect 15 hours of listening time from a single charge.
Ultimate Ears WONDERBOOM 2
Want some of that BOOM 3 goodness but in a smaller package? Then check out the UE WONDERBOOM 2. It is capable of delivering big sounds despite its smaller size. And thanks to its Outdoor Boost feature, there are few better Bluetooth speakers to pump up the jam outside the home.
It has the same IP67 dust-and-water-resistant rating and tough-as-nails exterior as the BOOM 3. On top of that, a stylish hanging loop at the top doubles its portability score. If one is not enough, you can pair two WONDERBOOM 2 speakers wirelessly with just one push of a button to get stereo sounds. Battery life is estimated at 13 hours per charge.
JBL Go 3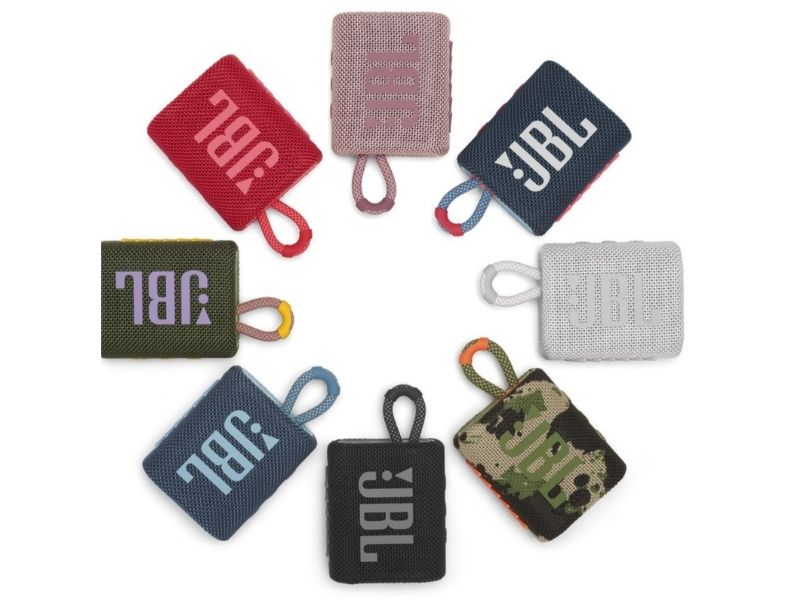 The JBL Go 3 is a stylish and ultra-portable Bluetooth speaker made for the great outdoors. It is not only compact but also easy on the wallet.
Available in a splash of fun colours, the JBL Go 3 will definitely steal some eyeballs when you carry it around. Speaking of carrying, it comes with an integrated loop that lets you hang the Bluetooth speaker anywhere from a backpack to a bathroom hook. Oh, and speaking of bathrooms, the JBL Go 3 is IP67 waterproof, so you can hone your bathroom singing skills while showering. It has a rated playtime of five hours in between charges.
Marshall Emberton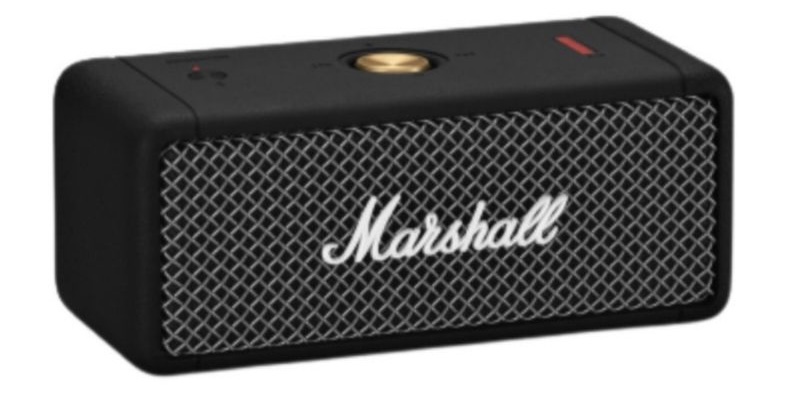 Marshall is a brand known for its classy design, and its Emberton portable Bluetooth speaker is one such product. It may be on the pricier side, but you are paying for the quality here.
The Marshall Emberton features True Stereophonic, a unique form of multi-directional sound that offers a 360-degree rich and clear sound no matter where you place the speaker. As good as it is sitting in a corner of a room, it is also highly portable with a weight of just 0.7kg. It can withstand the elements with no issues as it is rated IPX7 for water-resistance. If battery longevity is your top priority, Marshall Emberton is the one to get as it offers over 20 hours of listening time on a single charge.
Harman Kardon Aura Studio 3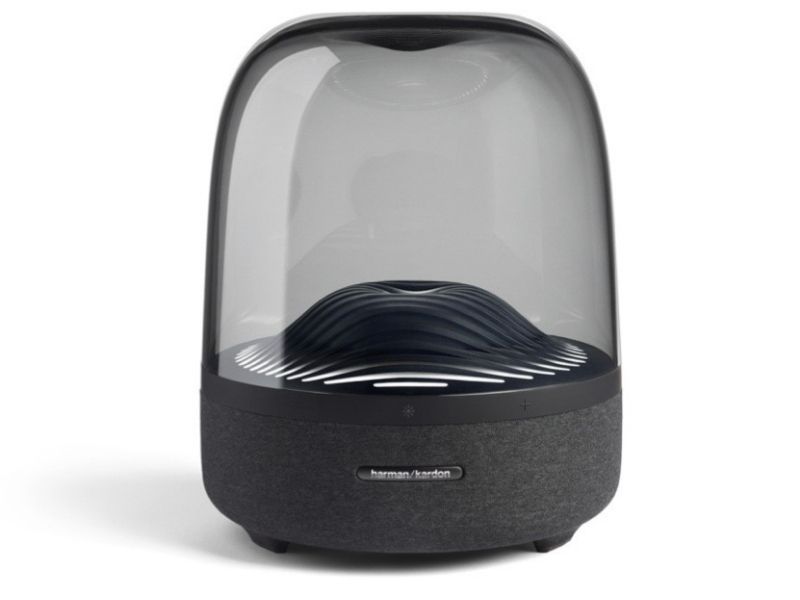 Those looking for an upgrade in audio quality should take a keen interest in the Harman Kardon Aura Studio 3. The Harman Kardon name needs no introduction for audio enthusiasts, for it is one of the leading brands in sound engineering. Expect nothing less from the Aura Studio 3 in terms of superior listening experience.
Note that this is not an ultra-portable Bluetooth speaker that you can bring along wherever you go. It is meant for indoor listening, and its elegant design fully complements that. The Aura Studio 3 has an uber-cool trick up its sleeves—it features integrated ambient light effects that conjure water wave ripple movements that syncs with the beats. Now, this is a feast not only for the ears but also for the eyes.
Tronsmart Element Groove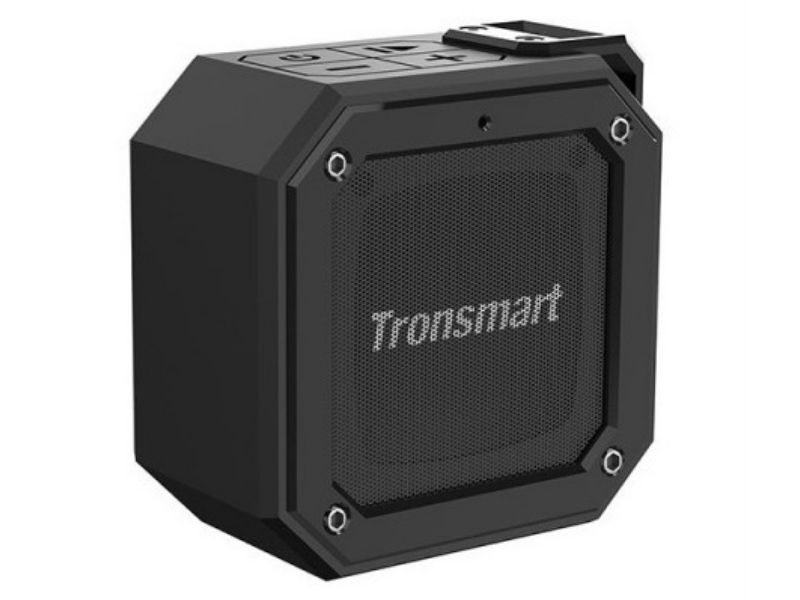 If budget is a concern for you, the Tronsmart Element Groove would be one of the best budget Bluetooth speakers you can get. For just under RM100, you get a small-sized, super-portable Bluetooth speaker that is IPX7 waterproof.
It may not sound as luxurious as its more pricey counterparts, but it works just as good for blasting your favourite music wherever you take it. That said, it does have a distinct advantage over the rest—and that's battery life. You can play tunes on it for up to 24 hours! 
Bonus: Bluetooth Karaoke Microphone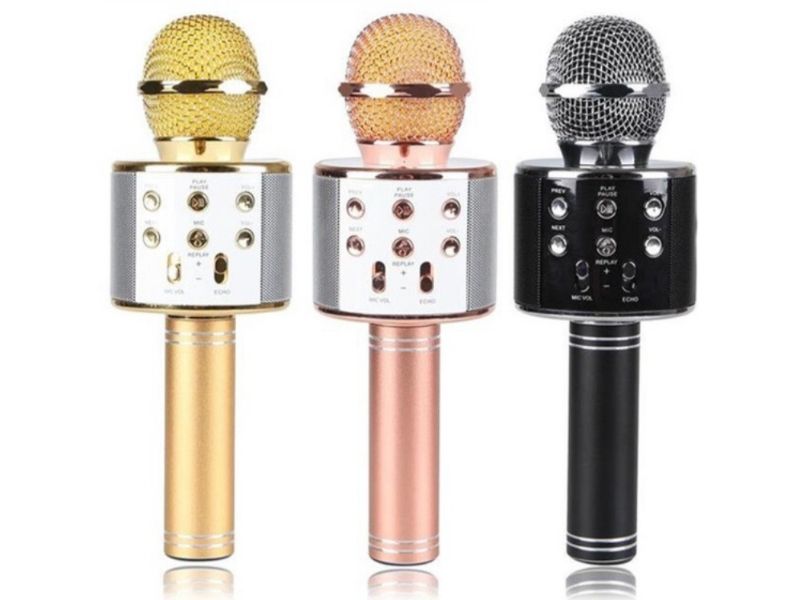 Remember these? At less than RM20, they're the best Bluetooth speakers for kids and karaoke lovers!
Bluetooth Speakers Are Best

For Effortless Listening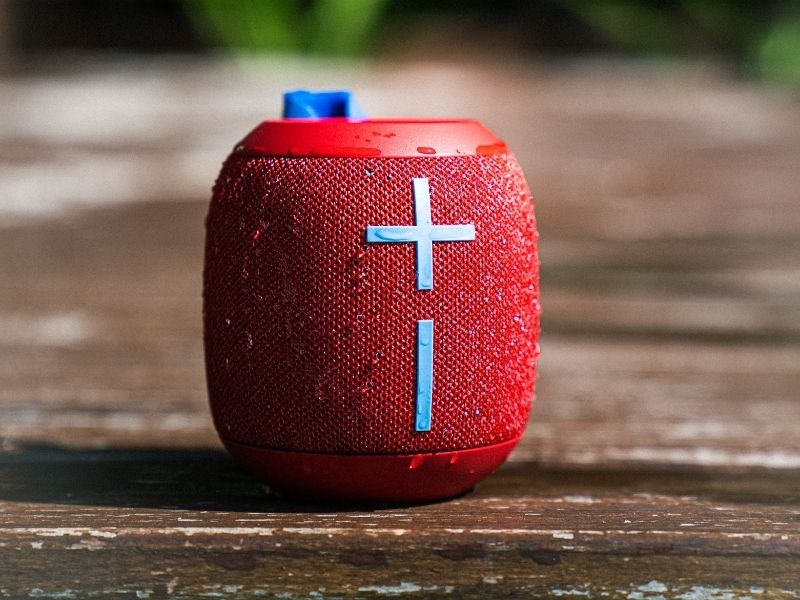 Bluetooth speakers do not necessarily replace headphones or wireless earbuds, as they can complement each other well. They are not only great for sharing your playlist with somebody else but also come in handy for the times when you don't feel like putting anything on or into your ears. Also, they beat your smartphone speakers by miles, that's for sure!
Which is your pick for the best Bluetooth speaker? And if you have any other recommendations, we would love to hear from you in the comments below!
Related: 8 Best Noise-Cancelling Headphones That Give You Exceptional Listening Experience
Check out Tech Thursday for 1-day only lowest price, unbeatable deals, and extra 20% Coins Cashback every Thursday!