Cleansing oil is often used in the double-cleansing technique. It's a two-step Korean skincare routine that uses cleansing oil followed by a gentle face wash. It frees your skin of makeup and rids it of impurities, all without harsh rubbing! Compared to conventional makeup removers, cleansing oils are gentle to the skin but they're just as effective in removing every bit of last night's smoky eye without stripping your face's moisture. Having a clean face after a long day of wearing makeup just feels amazing. Hence, let us walk you through the best cleansing oils available on the market so you no longer have an excuse not to clear off your makeup before bed.
How Often Should I Oil Cleanse?
Once a day, every day is enough since it clears out your pores and removes impurities that build up throughout the day. You don't want to overdo it as it may strip off your skin's natural oil. You can use an oil cleanser after a long day of wearing makeup and sunscreen.
Here Are The

Best Cleansing Oils

That Dissolve Last Night's Waterproof Makeup Without Any Residue 
Need to melt away your makeup instead of having you harshly rub it off? Below, check out the nine best cleansing oil that will convert oil cleansing beginners into believers.
Biore Cleansing Oil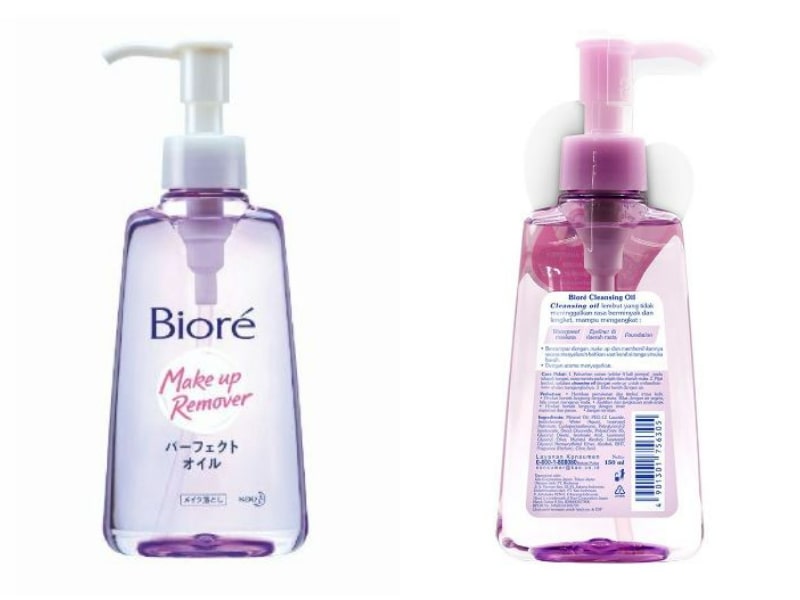 You will swear by Biore Cleansing Oil once you try it. Its Japan-formulated technology provides the best cleaning performance on both wet and dry faces. It also effectively dissolves and removes long-wearing makeup. Pat this Biore oil cleanser on your eyes with a cotton pad and watch your makeup fade away. No more scrubbing and rubbing your eyes! 
Chinoshio Natural Pore Cleansing Oil
Chinoshio Natural Pore Cleansing Oil is a recommended cleansing oil for oily skin. This oil cleanser is formulated with plant-derived ingredients to help your skin bid adieu to pore-clogging makeup. It's also among the best cleansing oils because it controls sebum, rids it of impurities, and tightens pores without over-drying your skin. Use Chinoshio Natural Cleansing Oil to achieve refreshed and baby-soft skin.
Hada Labo Hydrating Cleansing Oil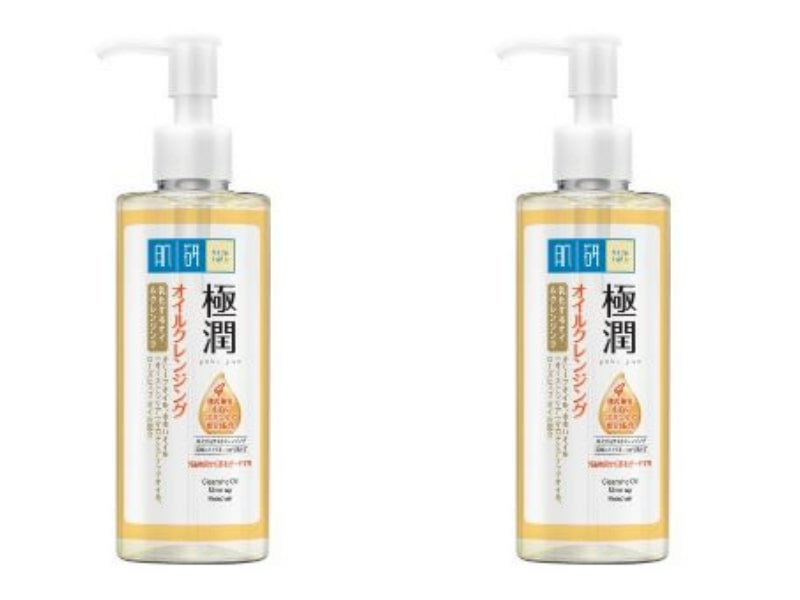 Hada Labo Hydrating Cleansing Oil will blow you away with its stubborn makeup-removing capabilities. Its improved formula can dissolve sunscreen, makeup, and dirt while nourishing the skin. This oil-based cleanser is also infused with Moringa Oleifera Seed Oil, which shields skin from pollution and stops impurities from sticking to the skin, without leaving a greasy feeling. It's made for all skin types, too!
Kose Cosme Deep Cleansing Oil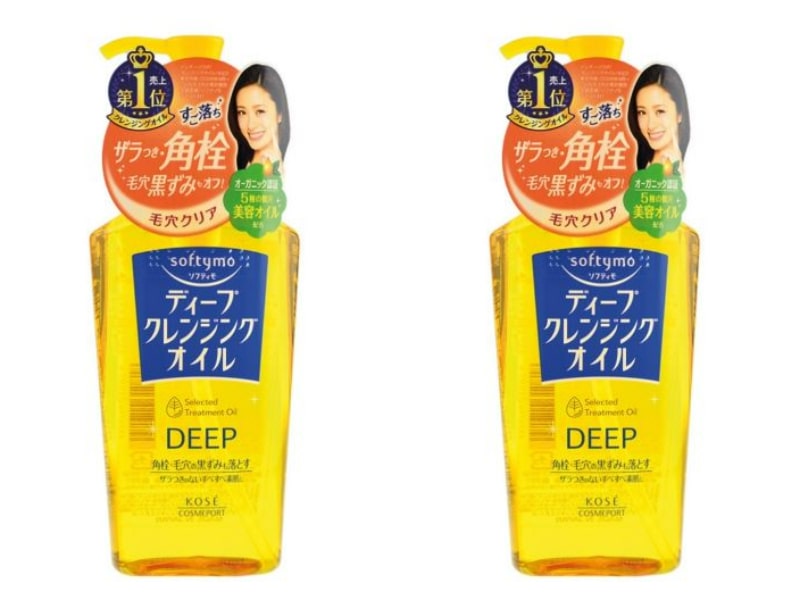 Waterproof makeup won't stand a chance against  Kose Cosme Deep Cleansing Oil. The formula melts away sebum along with traces of makeup, blackheads, and clogged pores for deep and effective cleaning. You won't even require double cleansing! On top of that, it contains a luxurious blend of five certified organic oils (jojoba oil, sesame oil, safflower oil, and shea butter). You may want to give it a go as this is one of the best cleansing oils for acne-prone or combination skin.
Neutrogena Deep Clean Makeup Cleansing Oil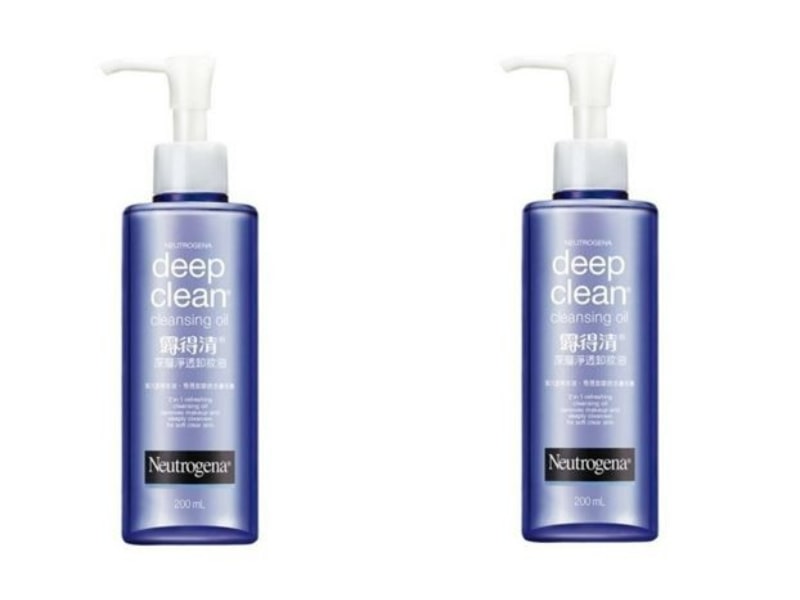 Neutrogena Deep Clean Makeup Cleansing Oil removes your makeup and completely cleanses your skin without stripping its natural oil. Its water-activating formula contains an oil and surfactant blend that acts as a magnet to draw out oil and impurities. Neutrogena oil cleanser also carries away dead skin cells, grime build-up, and waterproof mascara effortlessly, all while leaving your skin soft and healthy. Double cleansing who?
Nutox Youth Restoring Cleansing Oil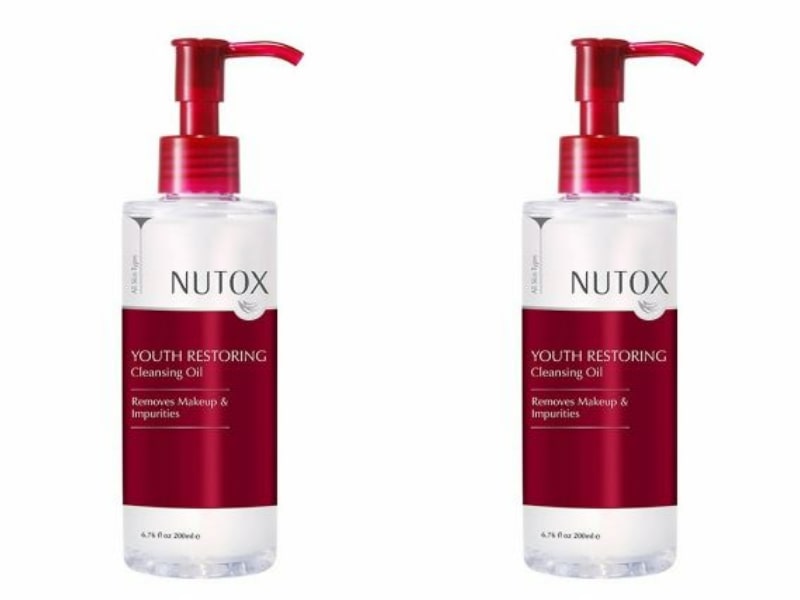 Nutox Youth Restoring Cleansing Oil works wonders in washing the face-off pesky eye makeup at the end of a long night. Sweet almond oil and bird's nest extract are used in the formulation to lock in essential moisture. Nutox cleansing oil also minimises signs of ageing without the aggravation that some make-up removers might cause. It's as effective as it's gentle. Now you know why it deserves to be on the best cleansing oil list.
Senka All Clear Oil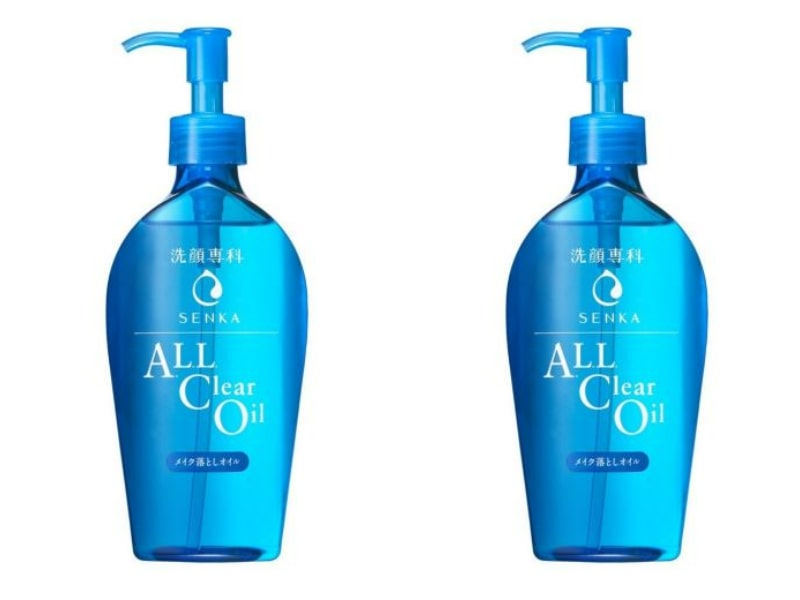 Shiseido's Senka All Clear Oil is known for its impressive cleansing abilities. Hence, this oil cleanser is your best bet when it comes to getting off waterproof mascara, eyeshadow, and foundation. Its active ingredient, rice bran oil, is responsible for removing dirt and oil from the pores. The Senka oil cleanser is also loaded with naturally derived silk essence and two different hyaluronic acids to restore and maintain the moisture level of your bare skin. Plus, this makeup remover can be used on eyelash extensions!
Simple Kind to Skin Hydrating Cleansing Oil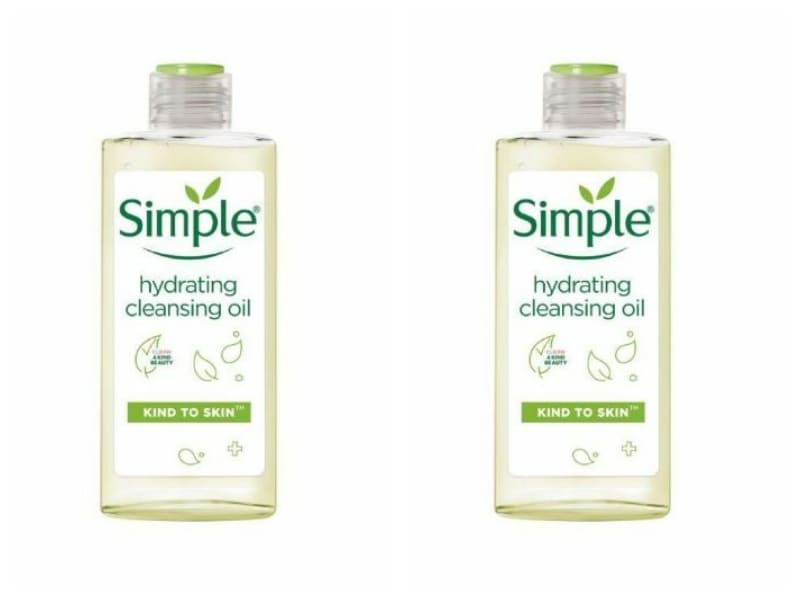 Simple Kind to Skin Hydrating Cleansing Oil is among one of the best cleansing oils due to its skin-loving ingredients. Its 100% pure grapeseed oil gently rids every trace of budge-proof red lipstick and mascara that's still lurking on your eyelashes without causing skin irritation. Simple oil cleanser also instantly moisturises your skin, leaving it plump and clean without any oily residue. There are no colours, fragrances, or harsh chemicals in the formula, which mean great for sensitive skin!
The Face Shop Rice Water Bright Cleansing Oil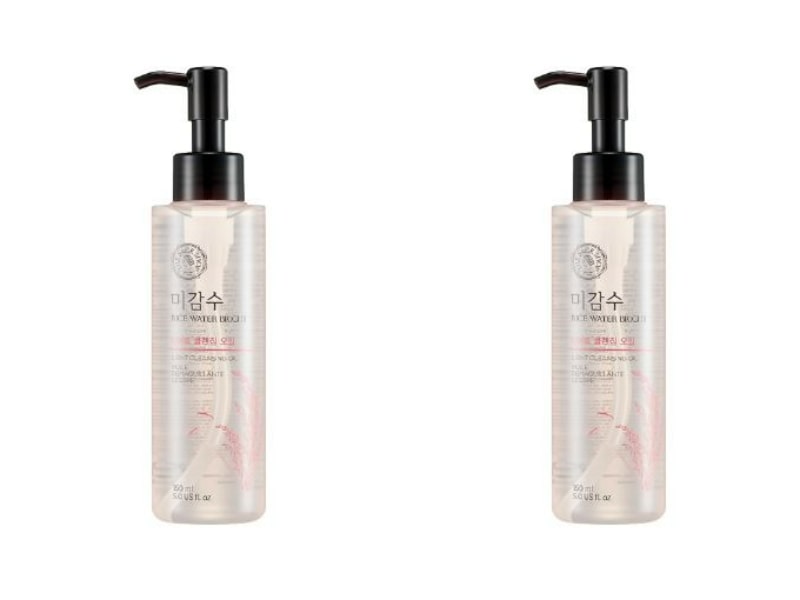 The Face Shop Rice Water Bright Cleansing Oil is a great cleansing oil for combination skin due to its lightweight texture. All you need to do is cleanse, rinse, and glow—it doesn't even feel like oil on your skin. It sweeps away dirt, sunscreen, and waterproof makeup, while rice extract brightens your skin. This oil cleanser offers a gentle yet thorough cleanse, leaving your skin dewy and smooth. All the day's makeup and build-up will be gone in a moment!
Follow Up With A Facial Cleanser If You Need To

Double Cleanse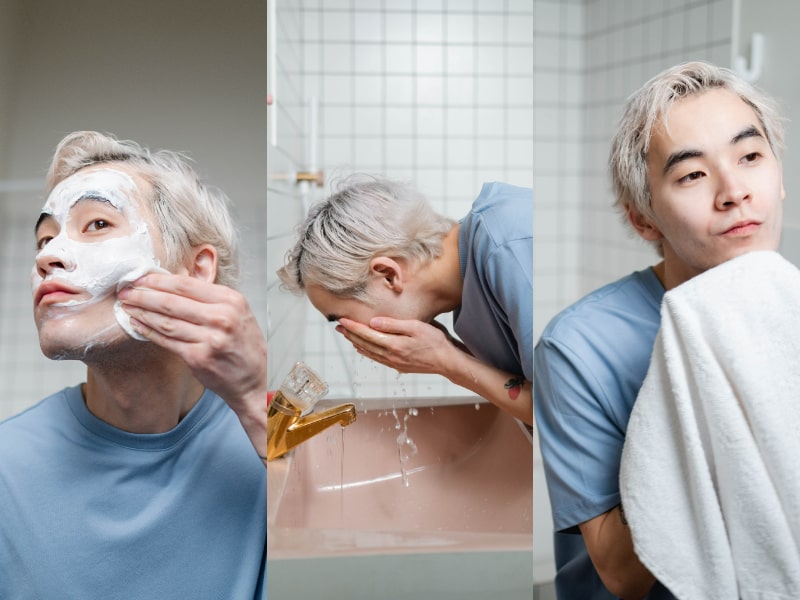 The main steps in double cleansing are the same no matter what your skin type is. The idea behind double cleansing is to use it as the first step to removing makeup and sunscreen, so it will be easier for your regular facial wash to do a more thorough cleansing. Apart from cleansing oils, you can use also other forms of makeup remover for double cleansing; micellar water, cleansing balm, gentle face scrub, or cleansing cloth followed by a face cleanser of your choice. After rinsing the second cleanser, use a fresh, soft towel to pat your skin dry. You're now ready to continue with the rest of your skincare routine!
Need the latest beauty and skincare trends? We've got your back. Check out Shopee Beauty Carou-Sale for updates.