There's just something about Korean eye makeup that's so effortless and elegant. For starters, the colour palette is often softer and subdued, even when it comes to shimmery and smokey looks. Secondly, it perfectly complements the natural shape of our Asian eyes, so that's a big win! If you're a fan of K-beauty looks as seen on your favourite K-drama leads and K-pop girl groups, look no further. Here are the trending Korean eye makeup looks to try in 2021 (plus the best K-beauty eyeshadow palettes to achieve them). 
5

Korean Eye Makeup

Styles To Enhance Your Natural Beauty
Milky Eye Makeup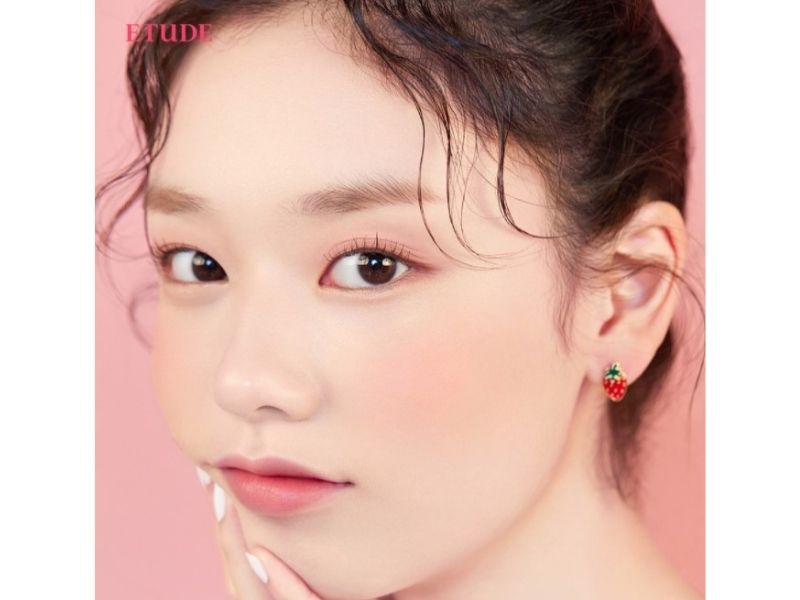 K-beauty is all about enhancing your natural features and bringing out the best version of yourself. That's why most Korean eye makeup looks tend to stick to neutral hues. Subtlety is key; the whole point is to appear as though you're not wearing makeup at all. 
If you're not too keen on bold eye makeup styles, the milky eye look is for you. Its source of inspiration? You guessed it; the colour of milk! Don't worry, you're not going to have chunky blocks of white shadow smeared across your lids. Think more of soft, pastel hues with milky undertones for a "barely there" effect that highlights your skin tone. 
Sheer Glitter Eyes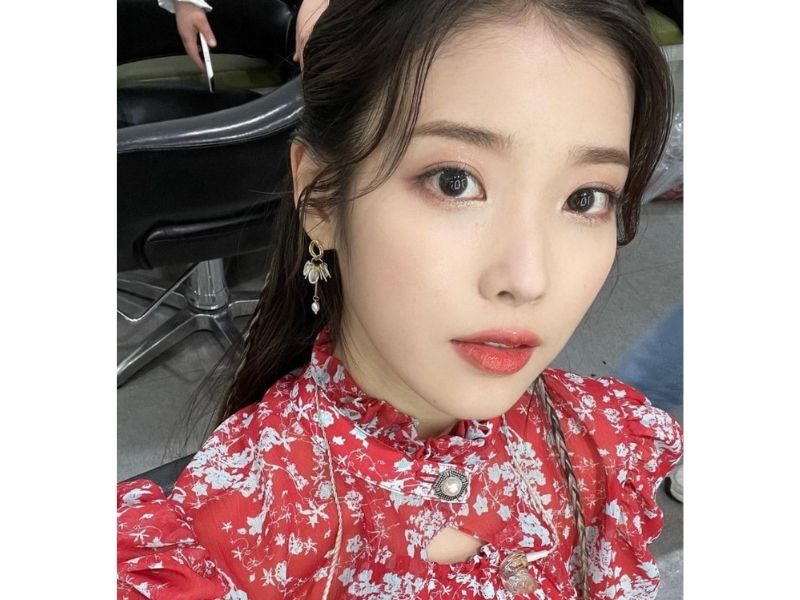 Is it really a K-beauty look if there isn't a hint of glitter? Put aside any expectations of the intense, pupil-blinding foiled glitter pigments you typically see in western palettes. In place are thin layers of glitter particles that serve more as a delicate topper rather than a stand-alone eyeshadow. 
They're usually paired with the above-mentioned milky eyeshadows but these days, they're often worn on their own over bare (excluding eye primer) eyelids for a subdued shimmer. Of course, you could still take inspiration from the K-pop scene and amp up the eye look with more opaque and vibrant shades. 
Wispy, Doll-Like Lashes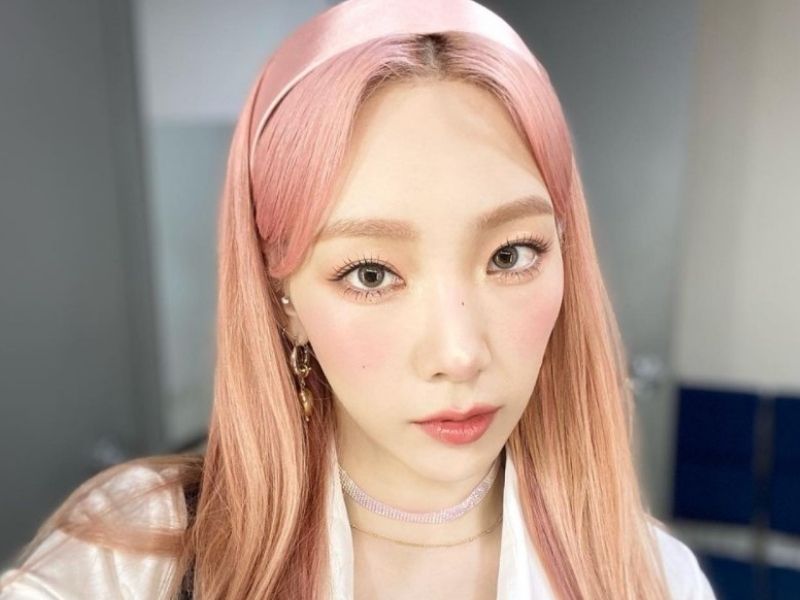 Temporarily say your goodbyes to graphic and winged eyeliners, because with this Korean makeup trend, it's all about the lashes! These doll-like eyelashes are a major makeup trait for most K-pop girl groups and Korean actresses. And judging by how dreamy and feminine they make the eyes look, it's no wonder why! One way to do it is with an eyelash curler, mascara, and tweezer to curl, coat, and separate every single lash. Otherwise, you could also achieve the style with wispy falsies instead. 
Related: 8 Best Mascaras That'll Curl, Lengthen, And Volumise Asian Lashes
Monochromatic Mauve Eye Makeup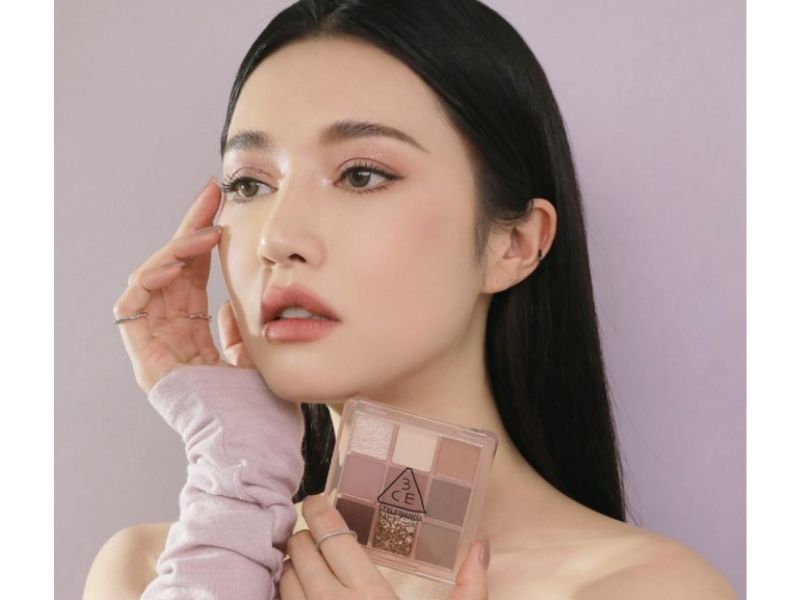 For a stronger makeup style, look to 2021's trending shade: mauve. Containing hints of grey undertones, this cool-toned shade gives off a grungy '90s vibe that's made a comeback this year. To achieve this, simply dust a matte shadow across your lids for a minimal sultry look that can take you from day to night. To take it up a notch, add on black liquid eyeliner and sheer glitter eyeshadow for the whole works. 
 

Taupe Eyeshadow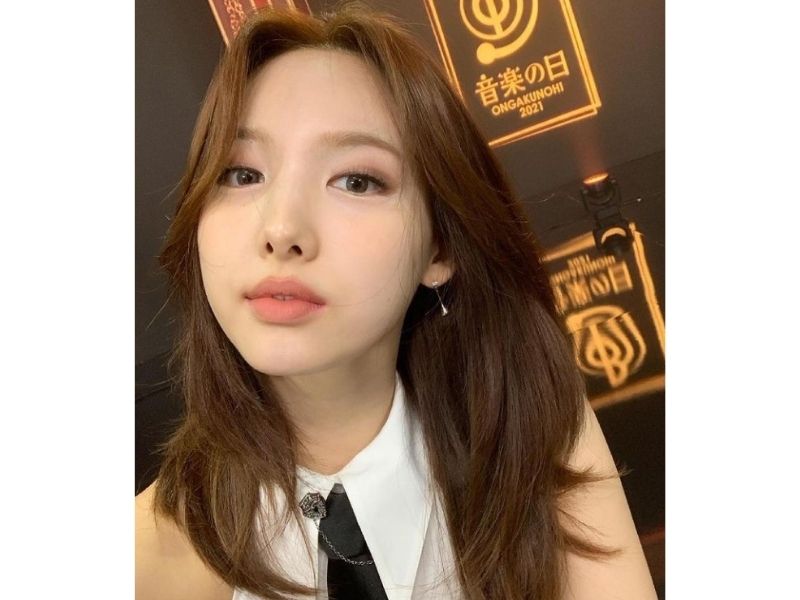 This K-beauty trend brings about a more toned-down approach to your classic smokey eye. Taupe eyeshadows are commonly used as a transition shade but this time, they're taking the spotlight! Similar to mauve, this hue also has greyish undertones. It's a good warm-toned alternative if cool-tone shades don't compliment your complexion as much.
Moreover, a light wash of a matte taupe is a quick and easy way to add definition to your eyes. Just apply a lighter brown shade as the base and a darker taupe shadow closer to the lash line. Then, finish off with your go-to mascara and eyeliner. 
The Best

Korean Eye Makeup

Palettes
Etude House #Milky Play Colour Eyes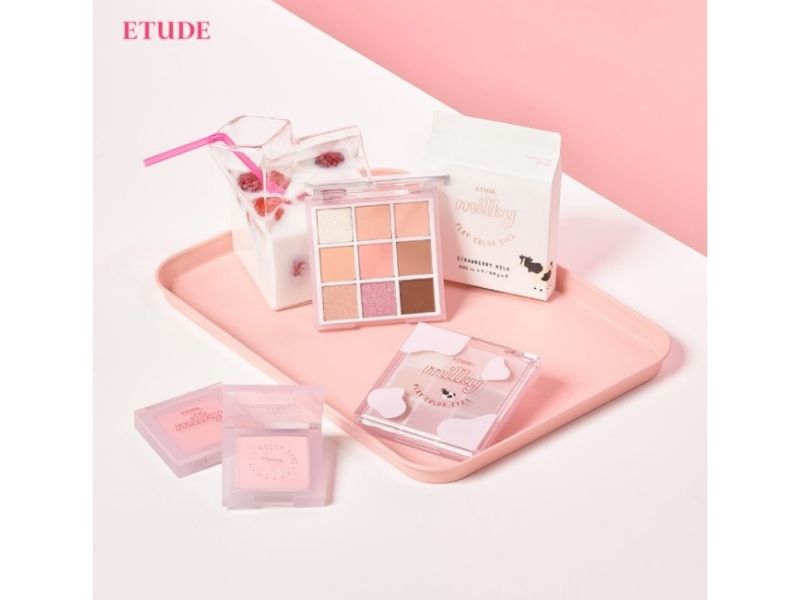 The #Milky Play Colour Eyes collection from Etude House has all the hues you need to create the youthful milky eye look. This nine-pan eyeshadow palette carries a soft, flattering mix of matte and glitter shades with buildable pigmentation. Plus, they're also designed to be easy to blend and don't require any expert makeup skills. It comes in three different colour schemes: Strawberry Milk, Banana Milk, and Blueberry Milk. So choose whichever colour mood suits your skin tone and personality best! 
Peripera Sugar Twinkle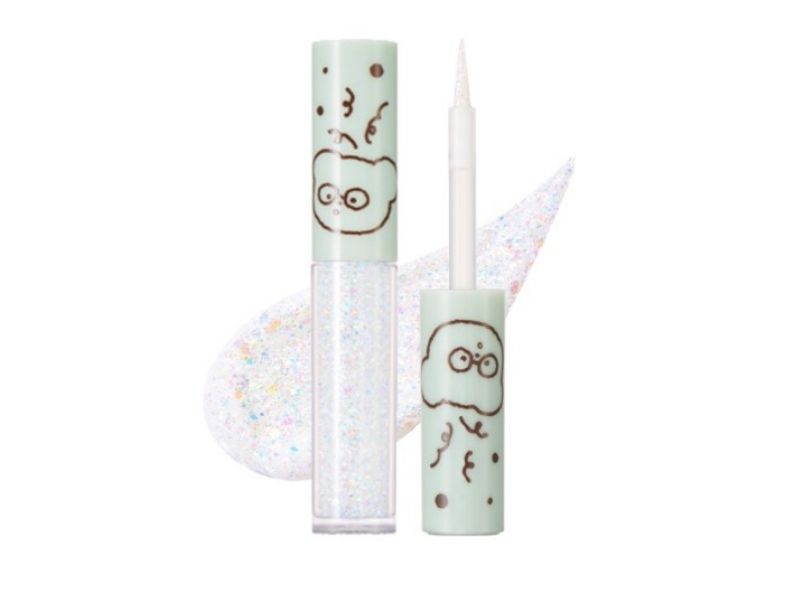 For that festive summer sparkle, trust Peripera's Sugar Twinkle to deliver that extra pizzazz. Achieve the sheer glitter Korean eye makeup trend with just a few swipes of this liquid eyeshadow. No brushes are needed thanks to its convenient brush tip which allows for direct application. Once applied, simply blend it out with your finger in light tapping motions and you're good to go! 
Worried about fading pigmentation, fall out, or eye wrinkles? Well, don't be, because its moisture gel formula promises high adhesion and a long-lasting finish that'll stay put all day long. Opt for the Bubble Sparkling variant to get a clear shimmer that brings a glistening shine to your eyes. 
3CE Multi Eye Colour Palette
3CE has been touted as the ultimate Korean brand that every beauty enthusiast should delve into at least once. It's especially great for those who can't quite give up their heavily pigmented eyeshadows but still want to try Korean eye makeup. After all, 3CE eyeshadow palettes are widely known for their highly pigmented shadows that are extremely versatile and easily blendable. 
In fact, their nine-pan Multi Eye Colour Palette is a must-have essential for beginners who are new to the K-beauty scene. Looking for a cool-toned palette to create the trendy monochromatic mauve eye makeup? Then check out the Multi Eye Colour Palette in Some Def for nine shades of muted and sophisticated violet colours. 
rom&nd Better Than Eyes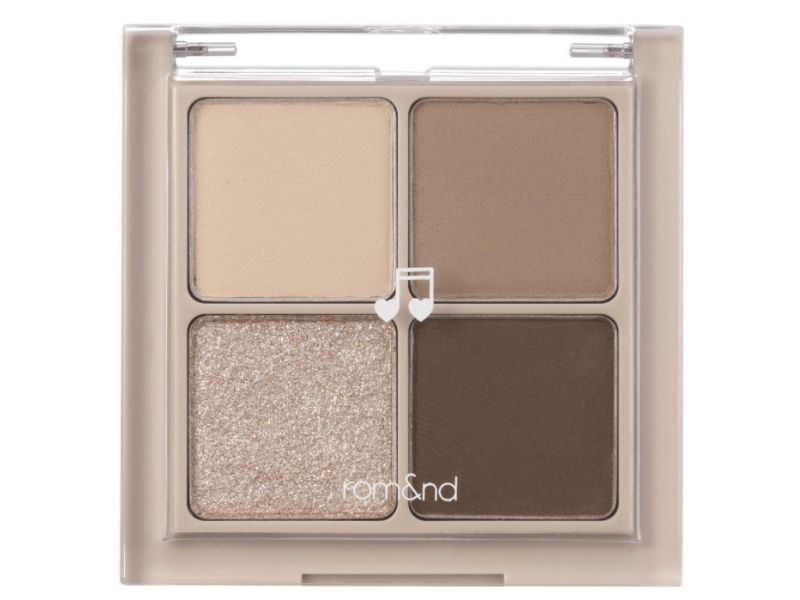 Affordable, high-quality shadows come in the form of rom&nd's Better Than Eyes palette. If you're looking for a fuss-free makeup product, then this is it. All of the eyeshadow quads in this range consist of four wearable shades: three mattes and one shimmer shadow. We'd recommend the Dry Buckwheat Flower quad to create the modern but everyday taupe smokey eye. Alternatively, if you prefer warmer browns but still want to keep within the greyish-brown range, opt for Dry Ragras instead. 
Achieve Your Best

Korean Eye Makeup

Looks Using K-Beauty Palettes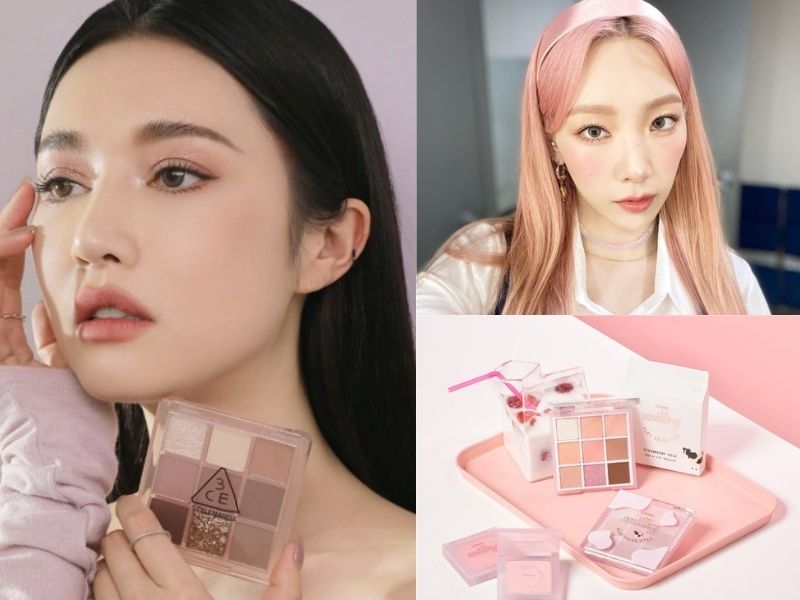 With these five Korean eye makeup trends, you too can be the leading lady of your own IRL K-drama. To complete your K-beauty looks, you can pair your eye makeup with one of these trending bangs. Meanwhile, don't forget to put in the time and effort into your skincare routine. After all, good skin is the foundation to even better makeup. So make sure to adopt the right skincare and lifestyle habits to get the glowing, "glass skin" of your dreams! 
Find more Korean-inspired trends here.