The many types of eyelash extensions are a terrific choice for people who are already tired of falsies, mascara or lash lifts. Eyelash extension is a beauty technique that provides instant volume and curls that'll make your lashes noticeable from miles away. If you have been thinking about getting eyelash extensions, by now you should consider the types of eyelash extensions and materials that complement your eye shape. Let's look at the lashes that will have you ditching your eyelash curler.
What Types Of Eyelash Extensions Are Best?
Mink lashes are the best when it comes to choosing eyelash extensions. They are especially expensive since they are produced from the highest-grade tail fur of Siberian and Chinese minks. These lashes create the most natural look because they mimic the appearance of your real lashes. The fur or hair is also soft and fluffy, but if you're allergic to animal fur or have ethical concerns, you should avoid it.
Which Lashes Are Better, Mink Or Silk?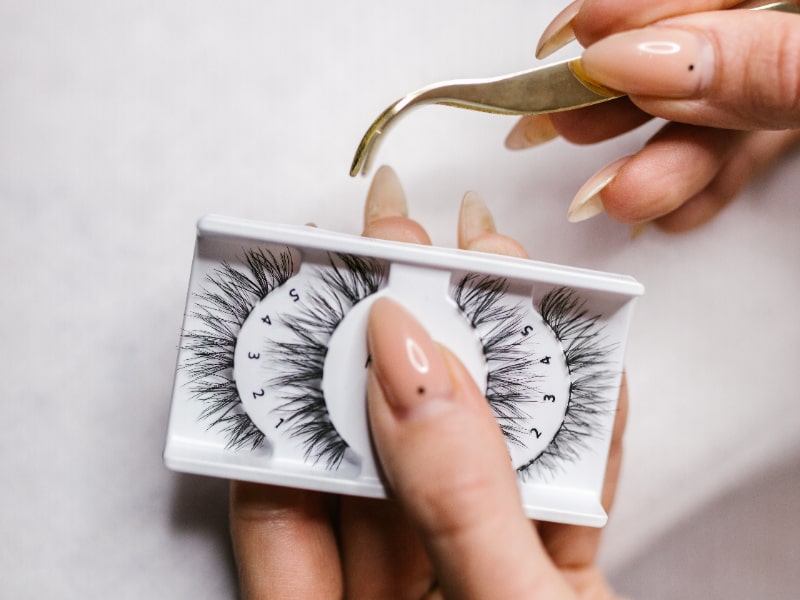 It all comes down to personal preference. Vegan silk lashes are more durable than mink lashes for all-day wear. They're less likely to slip off the band or lose their curl if you're removing them or washing off the glue or caught in a downpour.
If you're searching for comfort, mink eyelashes are your best bet (unless you're allergic to them), as they're the lightest and won't make you feel like you're wearing them. However, unlike silk, they cannot get wet, or they would lose their curl.
Here Are The 5

Types Of Eyelash Extensions

That Give You Gorgeous Lashes Without Needing Mascara
Whether it's for daily wear or special occasions, here's a guide to the five types of eyelash extensions, before you book your first appointment with a lash artist.
Classic Eyelash Extensions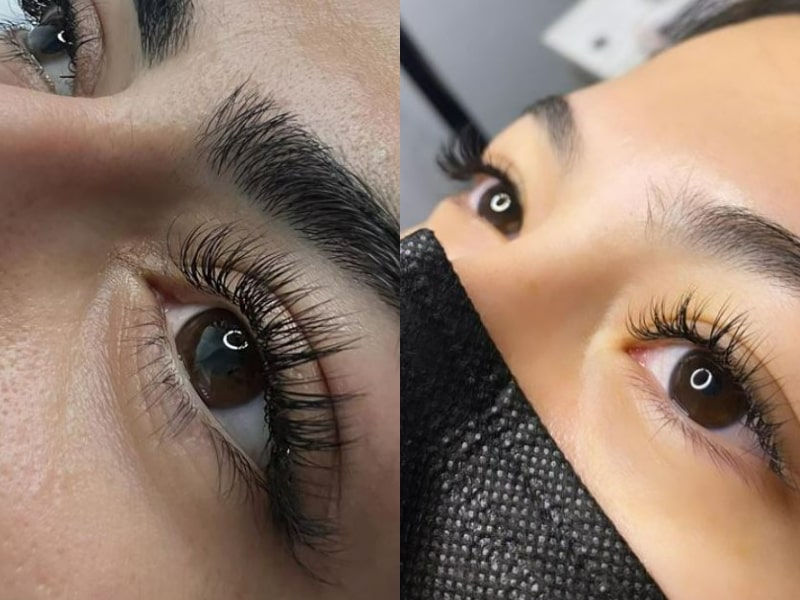 Classic lashes are the most popular type of eyelash extensions because they are perfect for enhancing natural eyelashes. These extensions glue one synthetic lash to one natural lash to form a full set of thicker and longer lashes. They can be customised to your liking, including curls, lengths, and thicknesses. To keep your lashes looking fresh, have them filled every two to three weeks.
Ellipse Eyelash Extensions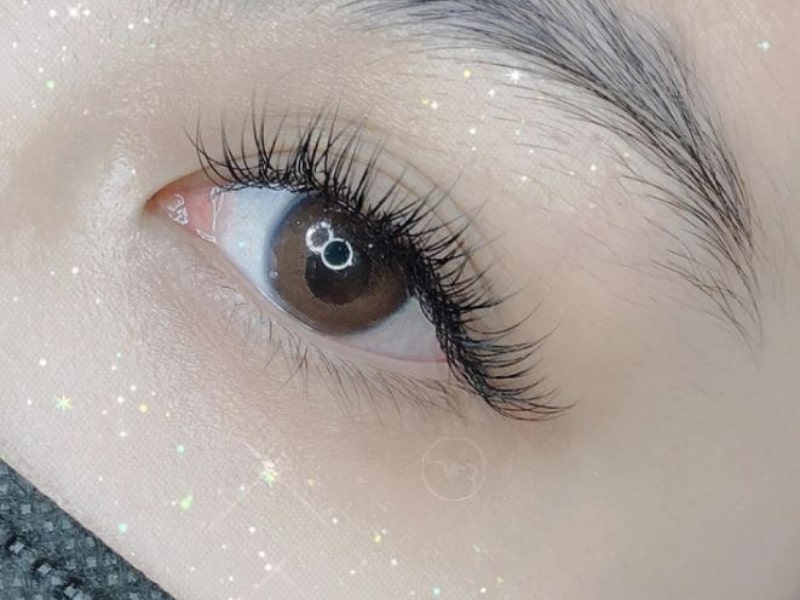 Ellipse eyelash extensions get their name from the elliptical shape of the extension's base. While the base of classic extensions is circular, the base of an elliptical lash is flatter and more oval-shaped. Ellipse extensions result in a slightly wider lash without adding weight to the individual lash. This creates the illusion of fuller, darker, and longer lashes.
Hybrid Eyelash Extensions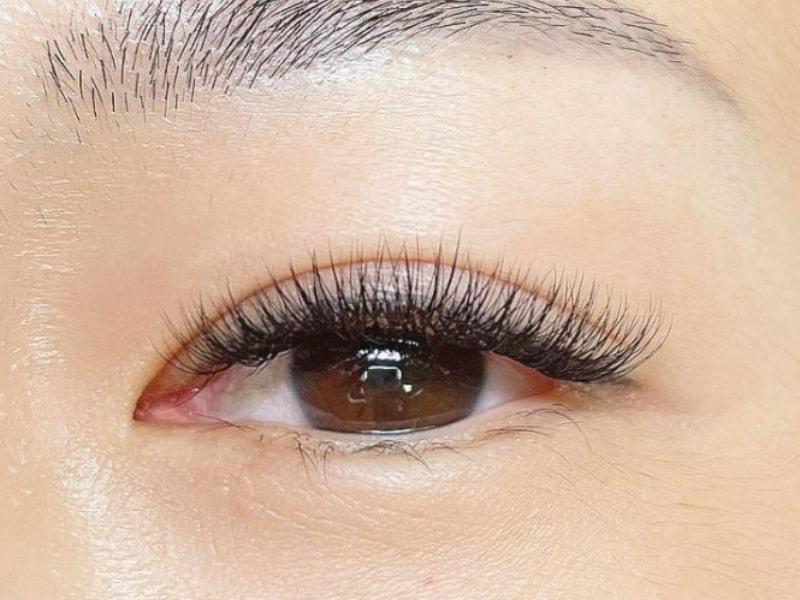 A hybrid extension is a type of eyelash extension that combines classic lashes and Russian lashes. This technique produces defined but thick and fluffy lashes. These lashes are often customised to complement your natural eyelashes, giving you a look unique to your eyes. Hybrid eyelash extensions will surely make your eyes pop as your lash technician can suggest a lash length or curl that works best with your eye shape. You can also provide examples of your desired lash look on people with comparable eye shapes.
Infill Lash Extensions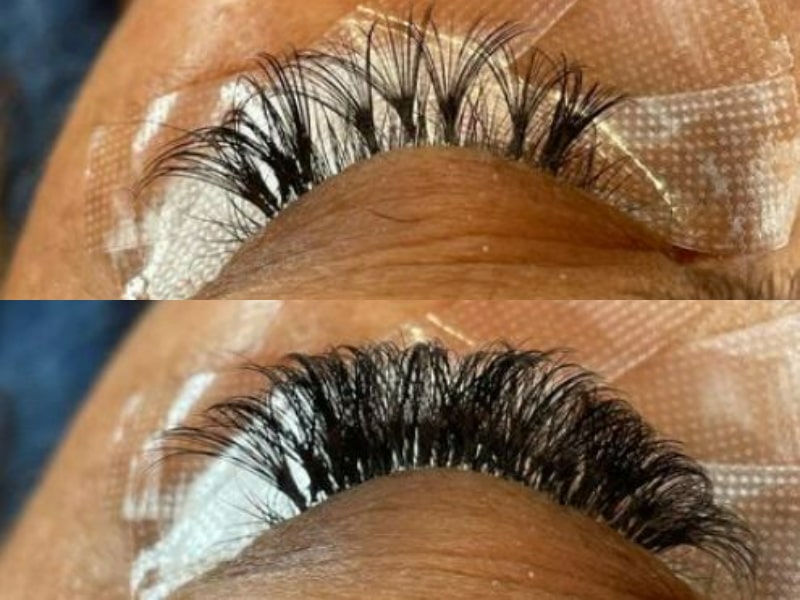 Infill lashes are a type of eyelash extension technique that uses individual lashes or fans to fill in the spaces between extensions. Although lash extensions are long-lasting, they are not permanent because natural eyelashes shed and renew in a cycle (six to eight weeks). All eyelash extensions—whether you have a classic, hybrid, ellipse, or Russian lashes—you should have them filled every two to three weeks to keep their volume and fluff. Unless you don't mind having patchy and uneven eyelashes.
Russian Eyelash Extensions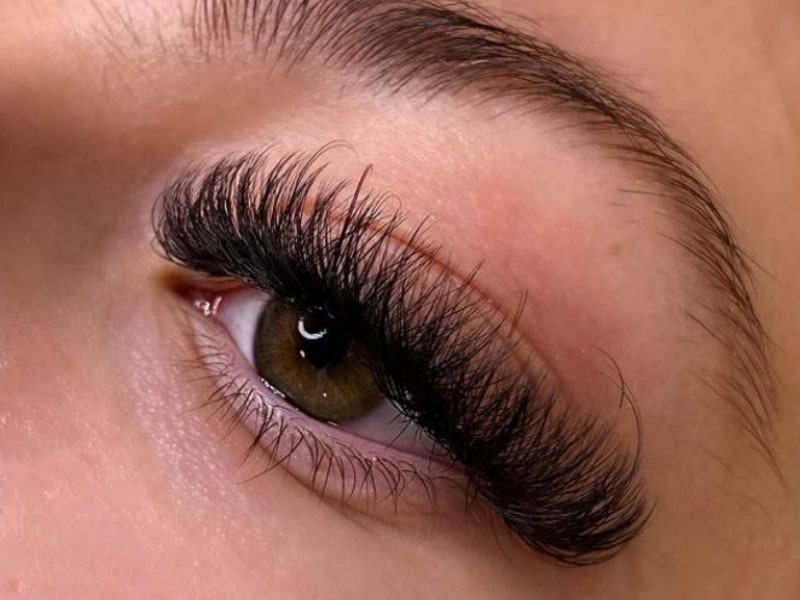 Who needs eyeliner and mascara when Russian lash extensions alone can draw attention to your eyes? These lash extensions use many lashes to create a customised fan. Fans are created using ultra-lightweight, wispy lashes that are then applied to each lash to create a voluminous look. This type of lash extension also comes in a range of thicknesses, lengths and curls, allowing you to create a unique style. After all, no one wants boring lashes.
All

Types Of Eyelash Extensions

Needs Love And Care To Maintain Their Freshness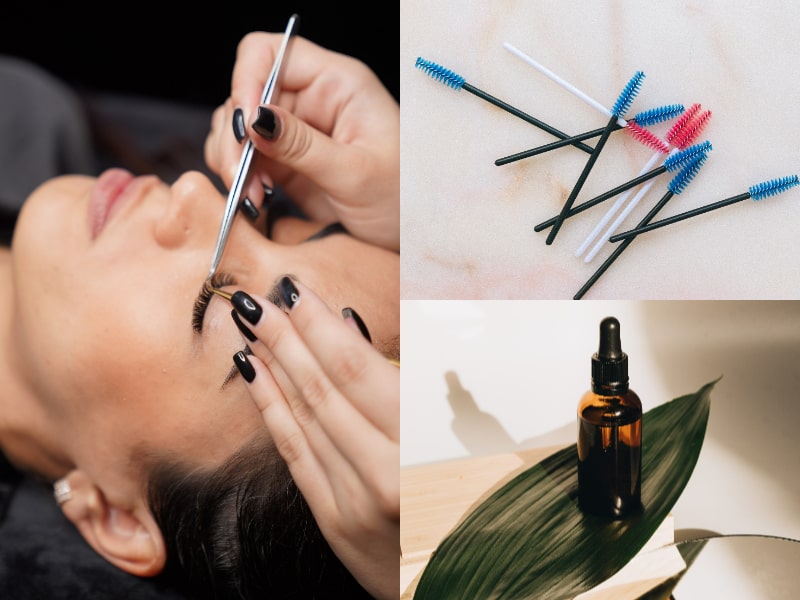 The 48 hours following your eyelash extension session are critical. During this period, you must let the adhesive dry and settle. If possible, avoid contact with water, sweat, as well as oil-based cosmetics or makeup remover. Touching your extensions, rubbing your eyes, or using a curler might also damage them.
Also, a decent-quality spoolie brush can help you keep all types of eyelash extensions well shaped, tangle-free, and smooth. Use an eyelash cleanser to clean your eyelashes. This is done to remove any bacteria from the eye area, thereby avoiding discomfort and infections. Finally, use a conditioning serum to treat and protect your natural lashes over time. This helps maintain your lashes' fullness, length, and density
Not ready to commit to eyelash extensions? Try falsies for fuller, longer lashes, then use an eyelash curler to blend them with your real lashes. Or, check out Shopee Beauty Carou-Sale for the latest updates on your eyelash needs.