Perfecting your eyeliner skills is no easy feat. Besides mascara, drawing on eyeliner is probably the easiest step to completely muck up your makeup. And for those with hooded eyes, the struggle is ten times worse. Thankfully, there are ways to make the process slightly less tedious. But before we dive deep into all the different eyeliner tips for hooded eyes, we should first identify what hooded eyes are to begin with. 
What Are Hooded Eyes? 
Hooded eyes can be identified by a prominent fold that conceals your crease underneath. In simple terms, it is the excess skin that folds from your brow bone onto your lash line. Those who have hooded eyes rarely can see their entire eyelid space because of the fold (aka the hood). 
TikTok/YouTube

Eyeliner

Hacks

For Hooded Eyes
There are plenty of ways to navigate around doing eyeliner for hooded eyes. Here are some tips from TikTok and YouTube below to help you get started.
Draw The Line Downwards First
Joni Sann went viral on TikTok for her eyeliner tip. She showed a side-by-side comparison of how she did her eyeliner then, and now. Most of us are probably familiar with drawing the wing at the outer corner of our eyes in a dramatic upward angle. However, on monolid or hooded eyes, this can sometimes emphasise the folded crease even more. Instead, Joni recommends drawing a downward-slope to extend the corners of your eye before filling in your wing. This will create a more harmonious look that enhances your natural eye shape. 
Try The Puppy Eyeliner Look
The puppy eyeliner is a famous Korean eye makeup style for its youthful and innocent look. 
This method is almost similar to Joni's trick. The only difference is that instead of creating an elongated cat wing, you'll be embracing the downward slope of your lash line. 
Related: 7 Korean Makeup Tricks That Will *Instantly* Make You Look Younger
Use The Triangle Trick 
With this eyeliner hack for hooded eyes from TikToker Hayley, you'll be using the end of your fold as a guideline. Draw a vertical line from the end of the crease to the outer corner of your eye. Then start connecting the lines together to form a triangle and draw another line a little towards the inner portion of your eye. After that, colour in the gaps with your eyeliner to complete the look. 
Map Out Your Eyeliner With Dots
Another way to make drawing eyeliner for hooded eyes a whole lot easier is to map out the points. Here, TikToker Emily Quak applies one dot above the outer corner of your eye and another dot at the end of the crease line. After that, all that's needed is to connect the dots together and fill in the gap with your eyeliner. She uses a dash of makeup remover on her eye brush to clean up any messy areas for a sharper wing. 
Use Eyeshadow For A Softer Wing
Still not too confident with your eyeliner skills? This smokey method from beauty YouTuber, Smitha Deepak, might be a better trick for you. In this video, she uses eyeshadow and an angled brush to create a diffused, ombre wing. She then uses a liquid liner to outline her lash line and pull out a small wing, following up with a black shadow to enhance that smokey effect. It's a softer take on your typical eyeliner look and appears less harsh on hooded eyes. 
Best

Eyeliners For Hooded Eyes
Any good eye look stems from choosing the right eyeliner. You're going to be using it almost all the time, so you'll want one that meets your needs. 
Shiseido MicroLiner Ink Eyeliner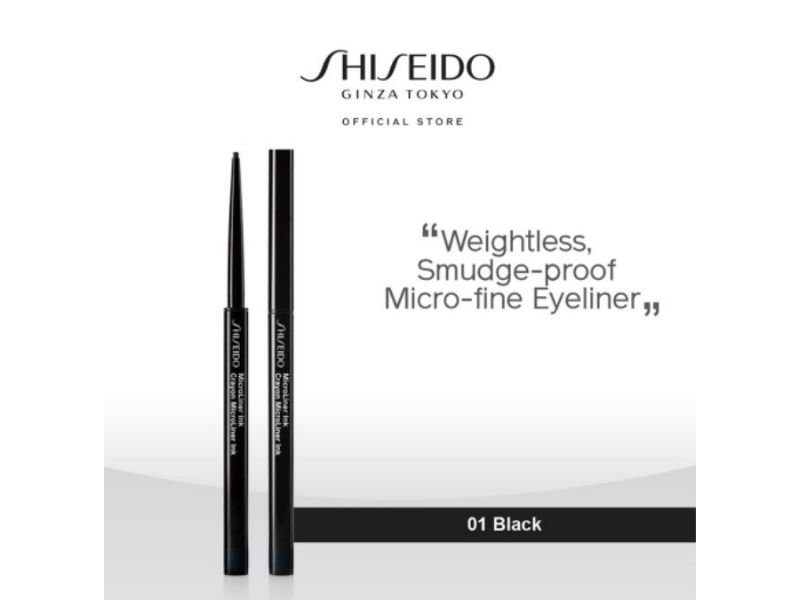 Like its namesake, Shiseido's MicroLiner is made with an ultrafine tip that allows for supreme precision. It glides on easily and will not budge once it sets, thereby giving you solid, long-wearing pigment that can last up to 24 hours! 
Maybelline Eyestudio Lasting Drama Gel Eyeliner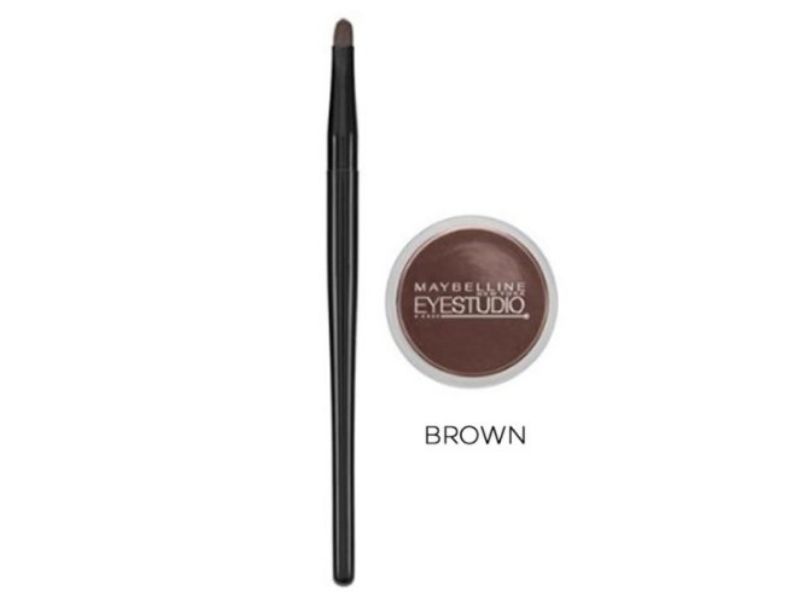 With hooded eyes, water-proof and smudge-free formulas are your best friends. Maybelline packs in both elements in their long-lasting gel eyeliner to deliver intense colour that lasts all day long. Furthermore, it's oil-free as well as dermatologist, allergy, and ophthalmologist-tested—so you know it's safe on the eyes! 
Bobbi Brown Long Wear Water-proof Eyeliner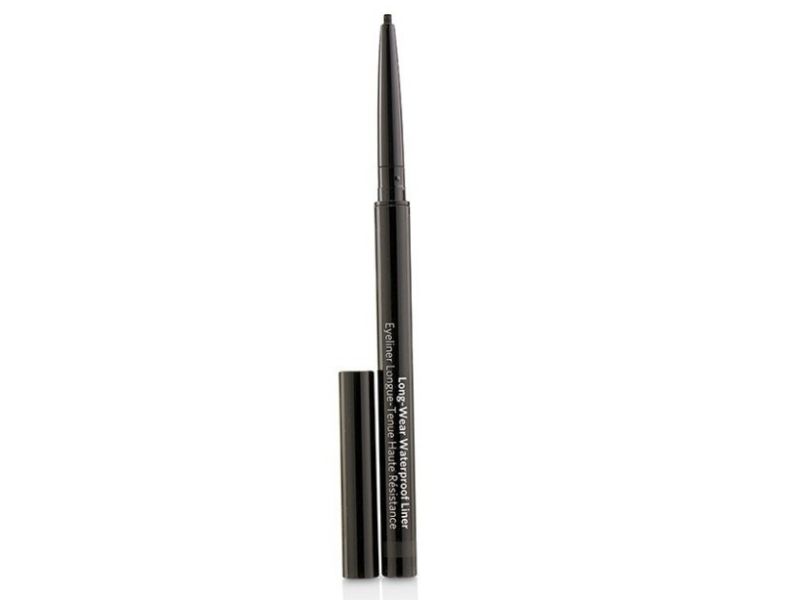 If there's an eyeliner that can combat Malaysia's humidity, it'll be the Bobbi Brown Long-Wear Water-proof eyeliner. It features a transfer-proof formula to provide all-day wear and instantly forms a water-proof film that protects against sweat, humidity, and tears. 
O.TWO.O Eyeliner Stamp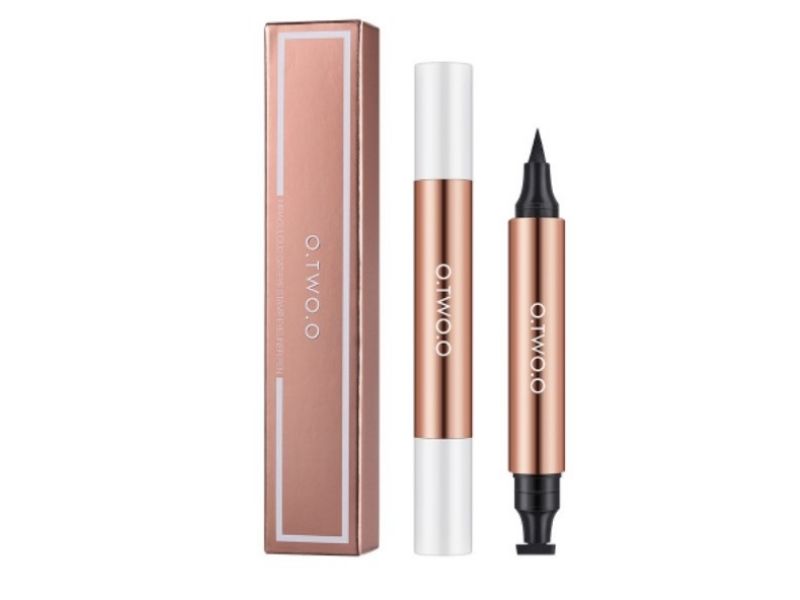 When all else fails, you can always rely on an eyeliner stamp for the ultimate liner cheat code! Simply stamp on the flick at the outer corner of your eyes. Then use the eyeliner pen to connect the flick to the lash line and you're done! 
More

Eyeliner

Tips & Tricks

For Hooded Eyes
It's Better To Focus On The Outer Corners
This tip generally applies to all eye shapes but even more so for hooded eyes. Applying a black eyeliner all over your lash line can tend to make your eyes appear smaller than they actually are. For beginners, it's better to place more focus on the outer corners of the eyes while leaving the inner corners empty. Doing so will create an elongated effect, thus giving  the illusion of wider eyes. If you do still intend to apply eyeliner for the entire eye, try to keep the inner corners as thin as possible. 
Use A Gel Liner Instead Of Liquid
We've recommended the best eyeliners in the section above, but let's also talk about the specific type of liner to reach for. Gel eyeliners are great for hooded eyes, especially when you're trying to create the perfect wing. While liquid liners may be a crowd favourite, they can be quite difficult to control and smear easily. In this instance, gel liners are more forgiving, as they still offer precision without requiring a steady hand. 
Look Straight Ahead & Keep Your Eyes Open 
This is perhaps the most fundamental rule when it comes to drawing eyeliner for hooded eyes. When your eyes are closed, you can't see where the folds are. Hence why, your eyeliner can sometimes disappear into nothingness as the fold can cover all the hard work you've just put in! So where possible, try to keep your eyes open and look straight ahead when drawing your eyeliner to get the most accurate look. 
Always Use A Primer
Eye primer is an absolute must for hooded eyes. This will keep your eyeshadow and eyeliner set in place. So even when your eyes fold in on themselves, you won't have to worry about any messy smudging. Not to mention, your eyeshadow will also look a lot more pigmented as a bonus! 
Nail Your

Eyeliner

With These Tips

For Hooded Eyes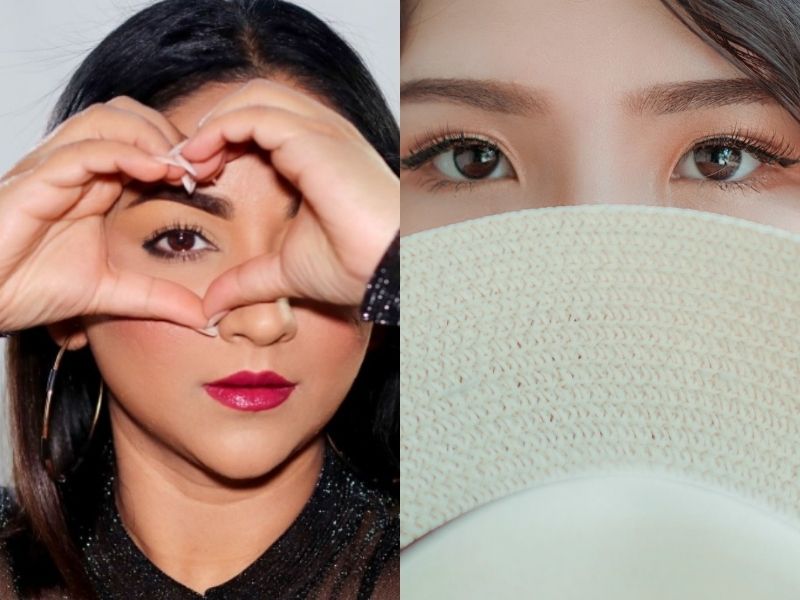 We hope this guide helps you conquer your eyeliner struggles once and for all. Once you've got the hang of the basics, you can start experimenting with these bold eyeliner styles to switch up your eye makeup. Not much of an eyeliner kinda girl or guy? You can try one of these best mascaras for Asian eyes to help combat short, droopy lashes and make your eyes pop! 
Want to stay up to date with all the latest beauty trends? Then head over to Shopee Beauty Carou-sale to be in the know of the best deals and products.