There's just something comforting about a steamboat meal. Maybe it's the communal way of sharing and devouring delicious food in a simmering bowl of lip-smacking stock. Or maybe it's the wide selection of ingredients that appease all tastebuds and preferences, so everyone at the table can have their fill. No wonder steamboat continues to be one of the top pastimes of starving Malaysians! And right below, we've curated a list of the best halal steamboat restaurants in KL for a variety of soup bases and products suitable for everyone. 
These Are The

Best Halal Steamboat Places In KL

 
The more, the merrier. Steamboat meals in Kuala Lumpur are best enjoyed with groups of people. But having it yourself or with one other person is just as satisfying. 
Pak John Steamboat & BBQ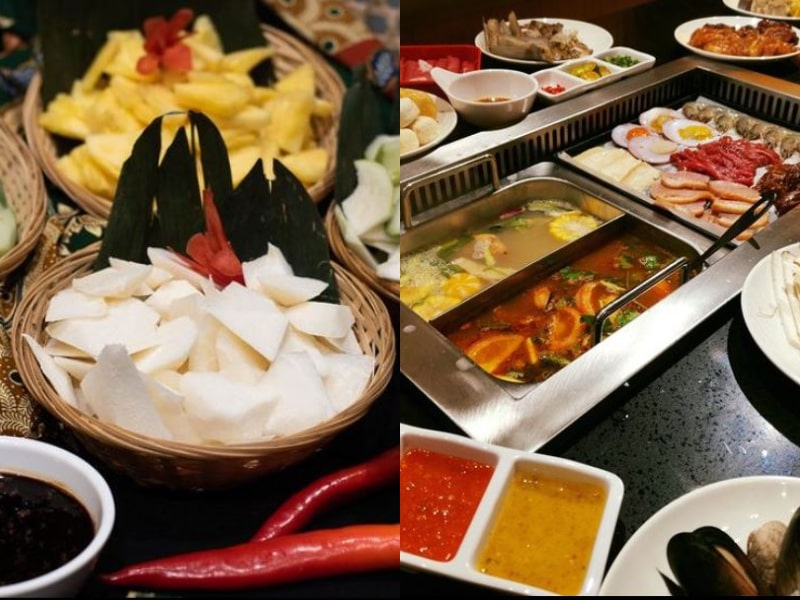 Looking for a halal steamboat restaurant in KL to get the best bang for your buck? It's time to pay Pak John a visit, where you'll get your fill from over 160 varieties of speciality meat cuts, side dishes, fresh seafood, vegetables, and sauces. Once you've succeeded in picking out what you want, cook everything your way or BBQ style. Guaranteed you'll leave with a full stomach as desserts like its signature waffles are on the table too. 
Address: GE-11, Ground Floor, IOI City Mall Lebuh IRC, IOI Resort, 62502 Wilayah Persekutuan Putrajaya
Opening Hours: Daily, 10am – 10pm
Contact: 03-8957 1128
Website | Facebook | Instagram
The Khan Mongolian Muslim Restaurant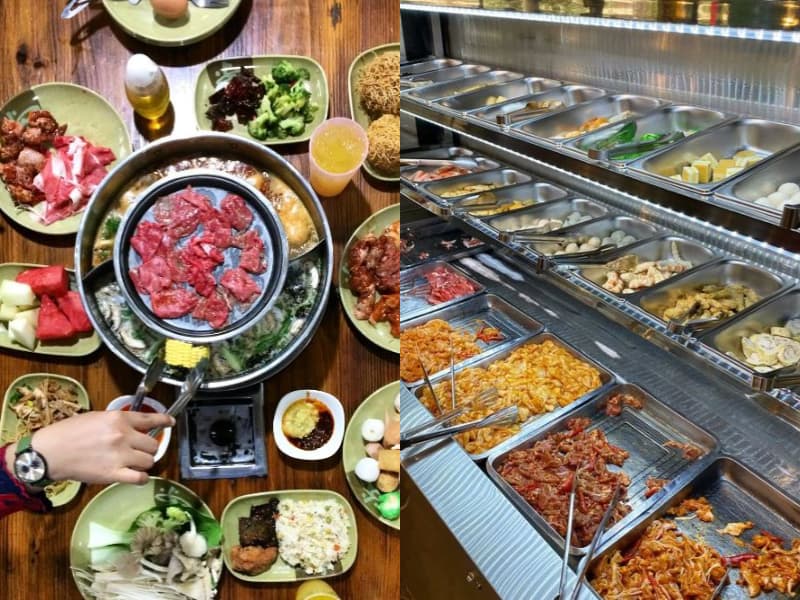 Sink your teeth into a hearty Mongolian BBQ feast at The Khan Mongolian Muslim Restaurant, a halal steamboat and grill haunt in KL operated by Chinese Muslims from Mainland China. A wide array of the usual fare is available, but you'll definitely want to try the lamb kebab and beef jerky. Accompany those with fresh prawns and mushrooms in the soup base of your choosing, then dip them in the restaurant's pungent and fiery chilli sauces to wake up the senses. 
Address: 1-36-PV 128, Off Jalan Genting Klang, Setapak, 53300 Kuala Lumpur
Opening Hours: Daily, 5pm – 12am
Contact: 03-4141 8566
Seoul Garden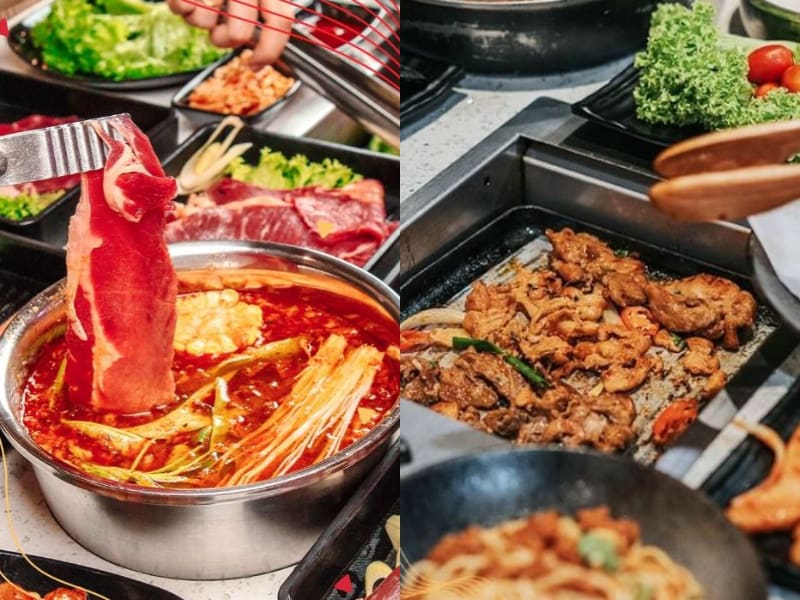 A leading halal Korean steamboat chain from Singapore, Seoul Garden is famous for its proprietary 2-in-1 smoke-free grill and unique Korean-Asian condiments. Soup bases are divided into spicy and non-spicy, with usual suspects like kimchi and tomyum as crowd favourites. The grill offerings aren't shabby either as you'll find pre-marinated selections like Black Pepper Dory and BBQ Chicken.
Address & Opening Hours: Visit website for the complete list of restaurant locations and their respective opening hours
Contact: Call the outlets directly or DM via social media
Website | Facebook | Instagram
Rot Thai Buffet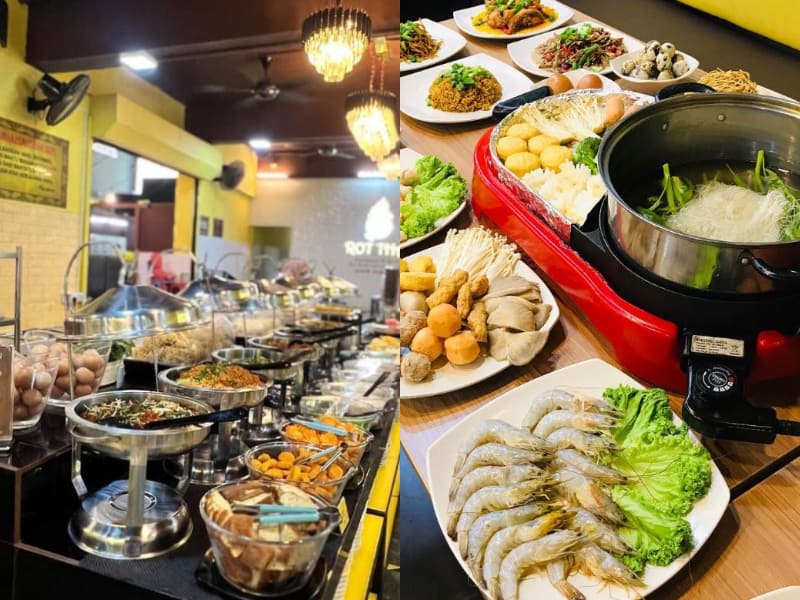 Slurp up the appetising tang of tomyum soup at Rot Thai Buffet where traditional steamboat meets authentic Thai cuisine. Enjoy an array of fresh seafood ingredients such as cuttlefish slices, scallops, and clamps, alongside beloved Thai dishes like green curry and mango salad. Then, cap off your meal with a serving of sweet corn soup or mango sticky rice—or both!
Address & Contact: 
Setapak
No 72-0 Block J, Platinum Walk, No 2, Jalan Langkawi, 53300 Setapak, Wilayah Persekutuan Kuala Lumpur
018-299 2176
Sentul
G-35, Maxim Citylights, Jalan Sentul Pasar, Taman Pelangi, 51000 Sentul, Wilayah Persekutuan Kuala Lumpur 
016-215 7000
Wangsa Maju 
No.19.G, Plaza Wangsa Maju, Jalan Maju Ria 1, Seksyen 10 Wangsa Maju, 53300 Kuala Lumpur, Wilayah Persekutuan Kuala Lumpur
016-248 3977
Opening Hours: Daily, 4pm – 12am
BBQ Town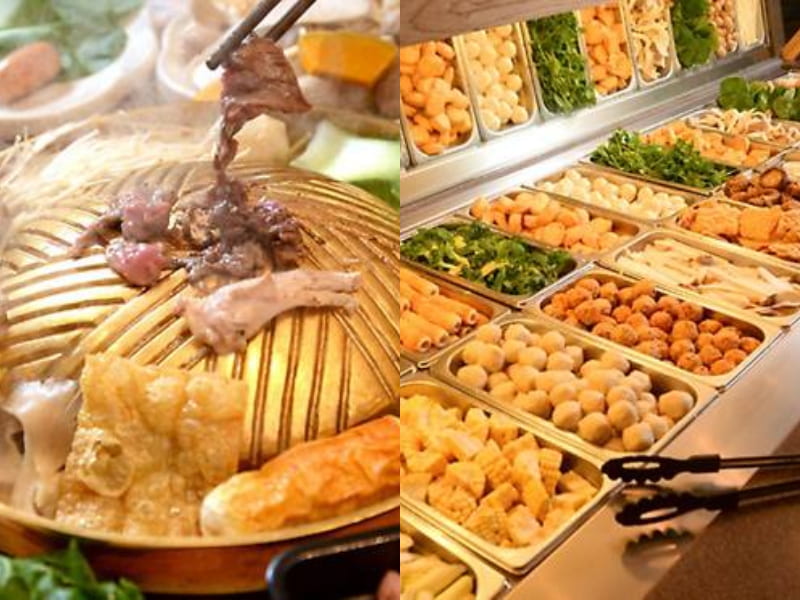 Unlike most halal steamboat restaurants in Kuala Lumpur, BBQ Town offers the best of both worlds, allowing you to experience shabu-shabu and BBQ in one seating. When it comes to soup bases, there's the signature chicken kombu soup that's been boiled for over eight hours. Each sip comes brimming with umami, which makes the dipped slices of beef and mutton all the more delicious. Don't forget to include fresh sushi and vegetables in your order too!
Address: S025, 2/F, 59200 Mid Valley Megamall, 1, Lingkaran Syed Putra, Mid Valley City, 58000 Kuala Lumpur
Opening Hours: Daily, 11am – 10pm
Contact: 03-2201 1236
Family SS Steamboat & Grill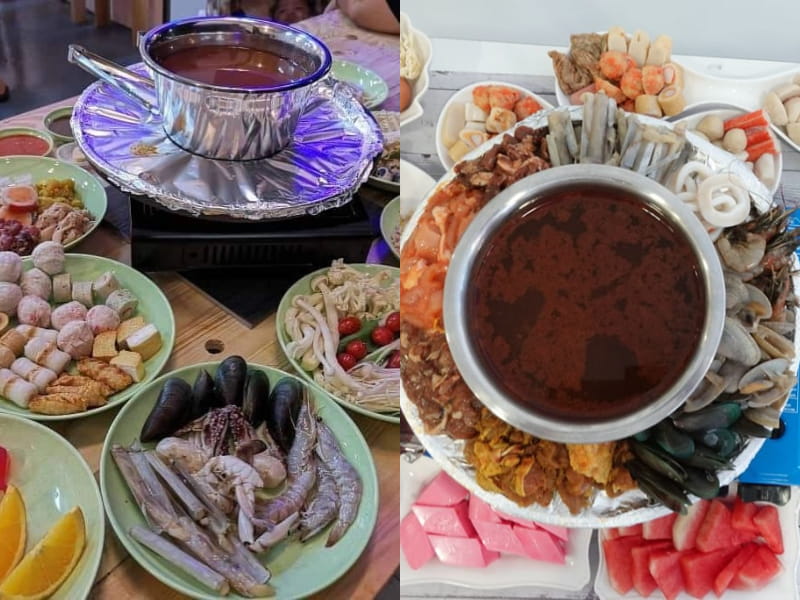 Don't let the unassuming facade fool you. For only RM29.90 per pax, you can chow down on an endless supply of marinated proteins, vegetables, seafood, and an assortment of meatballs at Family SS Steamboat & Grill. Cook your food in the boiling soup or over the sizzling grill, rest assured that you'll only leave satisfied—and wanting to return soon. 
Address: 6-G, Block 2, City Garden Commercial Centre, Jalan Nirwana, Taman Nirwana, 68000 Kuala Lumpur
Opening Hours: Daily, 12pm – 12am
Contact: 012-678 7849
Hot Pot King Steamboat & Grill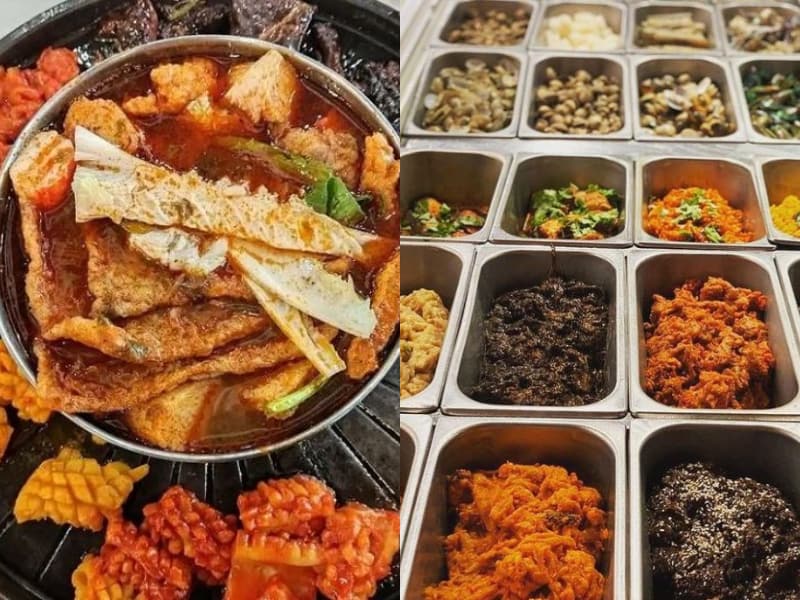 Another value-for-money halal steamboat spot in KL! Hot Pot King Steamboat & Grill located off Jalan Kuching lets you indulge to your heart's content with a dizzying line-up of ingredients ranging from meat, seafood, and vegetables. There are over 100 items to be exact! Be sure to make room for sweet treats because there's free-flow ice cream. 
Address: B-G-1 Block B, Pusat Komersial Jalan Kuching 115, Jalan Kepayang, Taman Kok Lian, 51200 Kuala Lumpur
Opening Hours: Daily, 1.30pm – 11pm
Contact: 011-2338 0822
Enjoy Fresh Ingredients And Robust Soup Bases At These

Best Halal Steamboat Restaurants In KL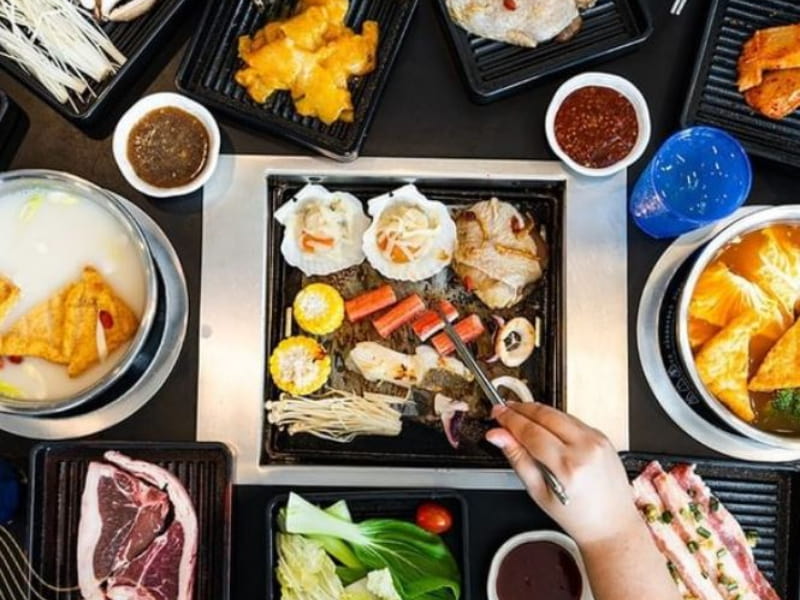 Steamboat, hotpot, shabu-shabu—terms may differ but there's just no denying how enjoyable it is. It's fun and interactive enough to break the ice with friends and strangers alike. Plus, the myriad of small bites, condiments, and ingredients can satisfy even the pickiest eater. Basically, there's something for everyone at all the halal steamboat places in KL we've mentioned above. Separately, if you're looking up places for halal and Muslim-friendly Korean food, we've got those covered in this handy list. More food guides for your reference here.