Housewarming gifts are notorious for being underappreciated, or worse yet, regifted. And that's a real shame, because a thoughtfully chosen one can help a new house become a home. If you ask us, the key to getting a good gift is figuring out the recipient's aesthetics and needs. But if you're running a blank, let these 21 housewarming gift ideas inspire you. We've sorted them according to budget—from under RM50 to RM350—so you don't have to spend a fortune just for the perfect gift.
Best

Housewarming Gift Ideas

In

Malaysia

Under RM50
Nice and easy on the wallet.
1. Objet Home Scented Candle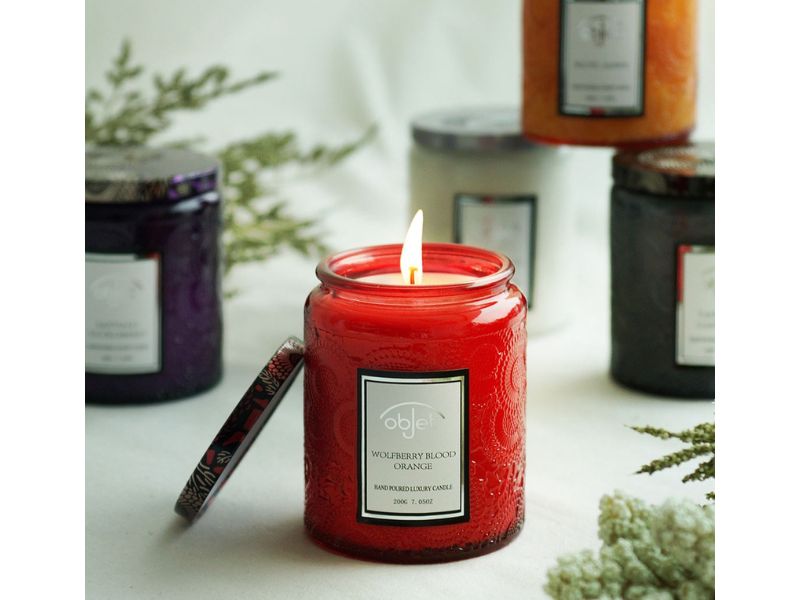 Nothing feels more bougie (and relaxing) than lighting up a scented candle at home after the hours-long commute from work. These Objet ones come in beautifully embossed glass jars in a variety of floral, fruity, and earthy scents.
Related: 7 Scented Candles Brands In Malaysia That'll Make Everyone Go "That Smells So Good!"
2. Money Plant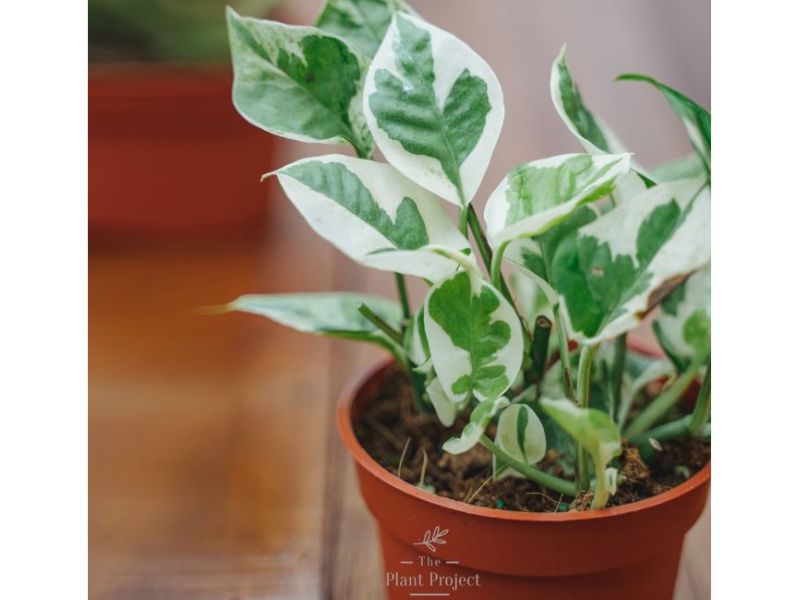 An indoor plant is a housewarming gift idea that can add some welcome green to a new pad. But the low-maintenance N'joy pothos, a green and ivory variation of the money plant, is also said to bring prosperity to its owner. Who wouldn't like that?
Related: Decorate Your Home With These Lucky Plants This CNY For More Ong Mali!
3. Japanese-Style Linen Apron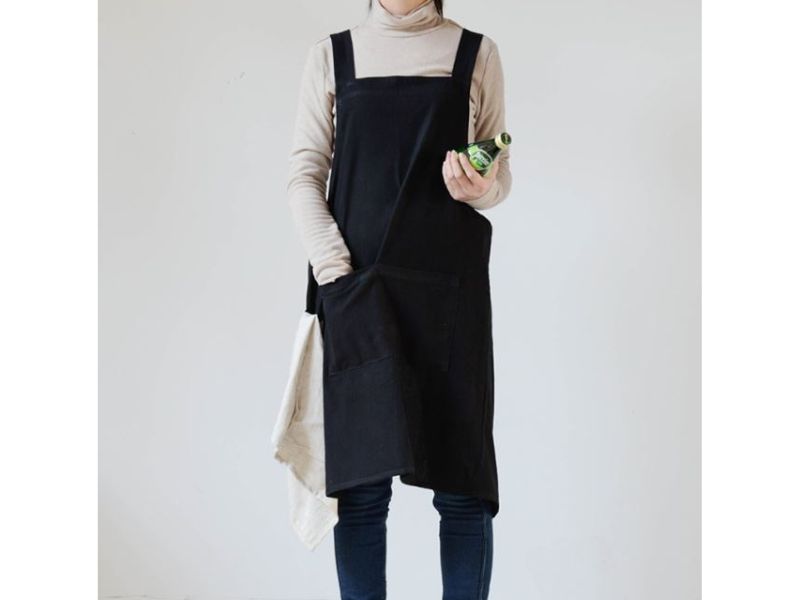 With all the dishwashing and cooking they'll be doing in their brand new kitchen, this minimalist slip-on linen apron is the best housewarming gift to protect them from accidental water or oil splashes.
4. Felli Eco Lock Glass Food Container Set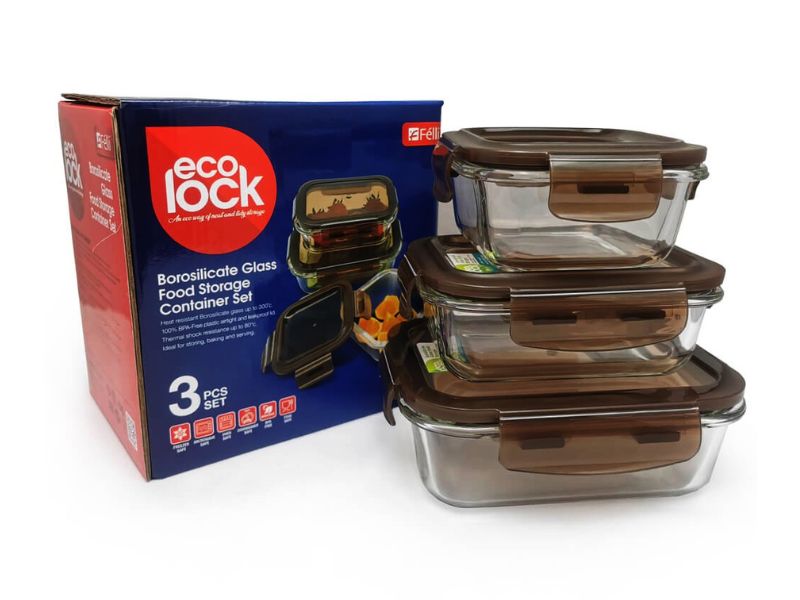 We can safely say that this housewarming gift idea will be appreciated in every Malaysian household. It's great for storing leftovers in the fridge and heatproof enough—without the lid—to double as a casserole dish.
5. MUJI Polyester Portable Room Shoes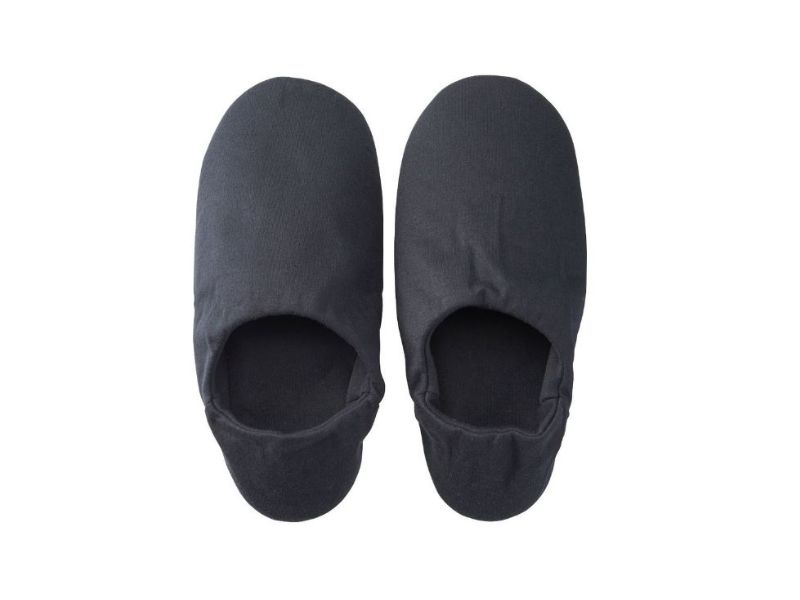 Not a fan of cold floors in the morning? A pair of cosy house slippers will make anyone feel snug as a bug in a rug! This fully covered pair by MUJI is soft, foldable, and comes with a storage bag that's great for travelling.
Best

Housewarming Gift Ideas

In

Malaysia

Under RM100
Good stuff for an extra RM50. 
6. 100% Premium Cotton Bathrobe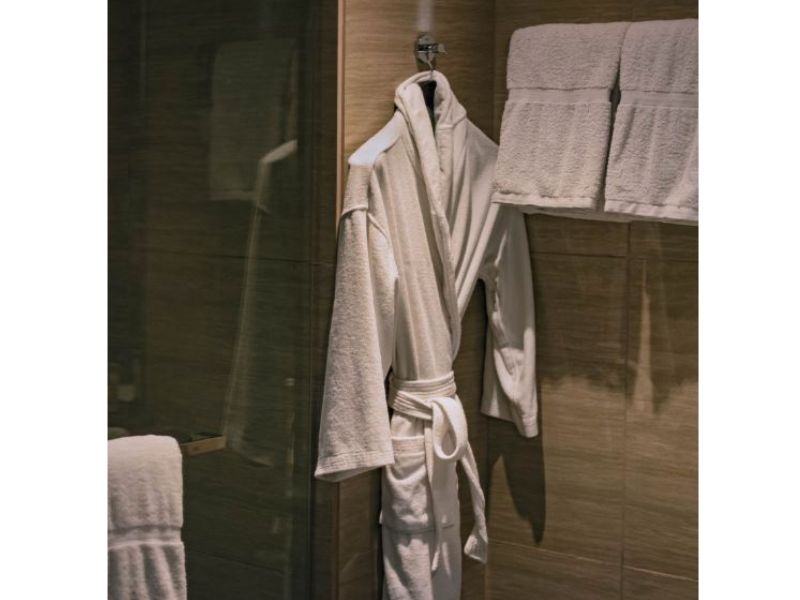 Getting a new pad ready can cost a pretty penny. And if that means putting staycations on hold, these plush bathrobes will serve up cosy hotel vibes right at home. Made from the finest cotton fibres, they're soft and highly absorbent for post-shower lounging.
Related: 9 Best Boutique Hotels In Penang That You'll Want To Book For Your Next Stay
7. Hejj Bamboo Butterfly Hamper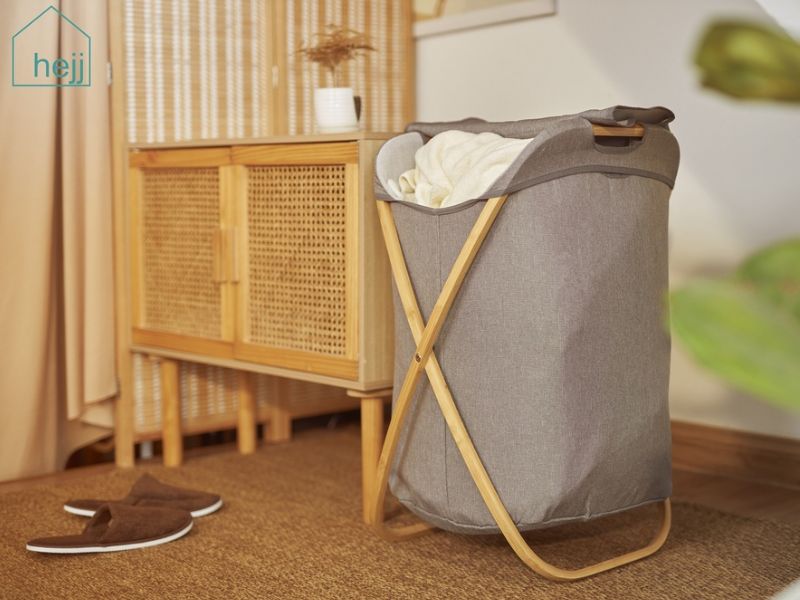 The Hejj Bamboo Butterfly Hamper features a contemporary design that will blend seamlessly into a minimalist home. The fabric basket is roomy enough for storing laundry, blankets, or toys, while the lid keeps messes out of sight.
Related: The Best Top Load And Front Load Washing Machines In Malaysia
8. L'Occitane Shea Butter Body & Hand Liquid Soap
Certainly not the stuff (or price) you'd find in pharmacies, but this housewarming gift idea is a nice bit of luxury to have in the bathroom. Packed with vegetable oils and shea butter, it will leave dry and overworked hands feeling soft and smooth, and smelling like lavender.
9. BACKLEY All Aboard Wooden Cutting Board & Serving Platter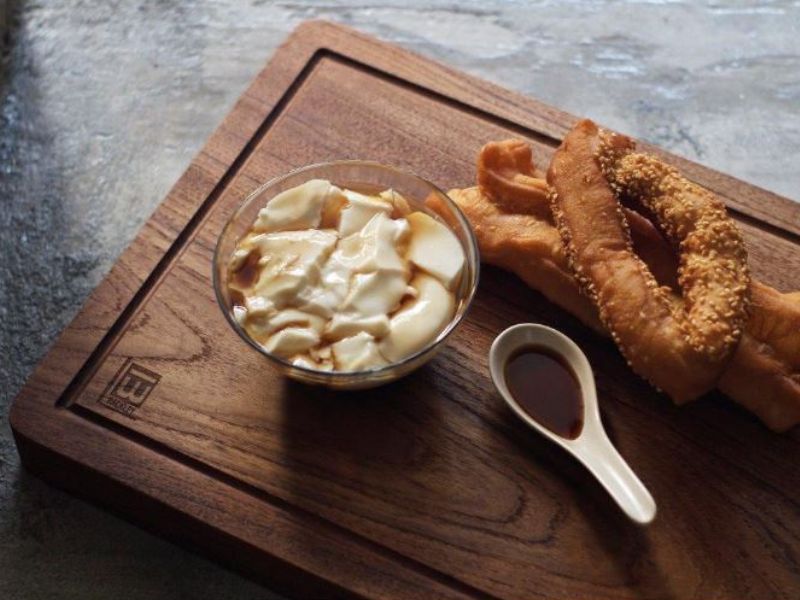 Whether it's slicing, chopping, carving, plating, or serving, Backley's multi-purpose wooden board does them all. Handmade using only the finest wood, each piece is unique in that it carries a one-of-a-kind natural grain pattern.
10. Niimbot D11 Label Printer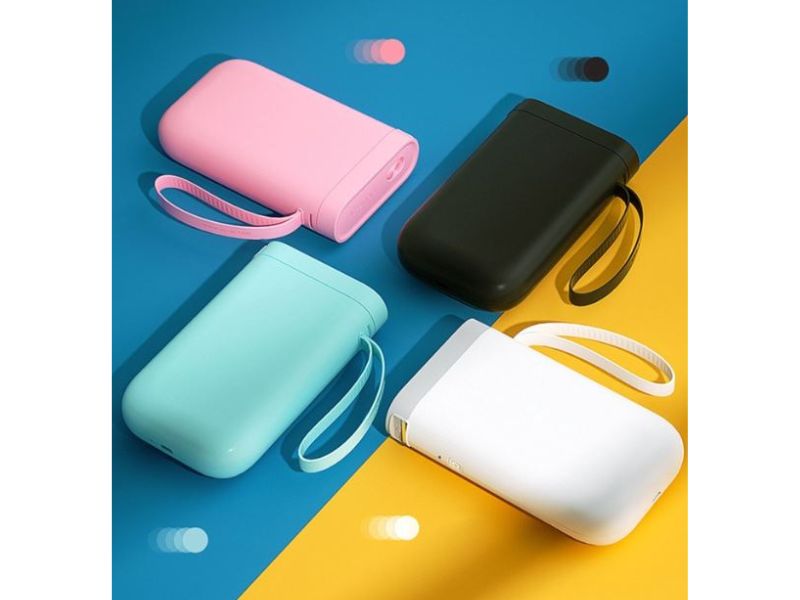 Organised homeowners in Malaysia will appreciate this housewarming gift idea for labelling spice jars and storage boxes. The palm-sized Niimbot D11 is Bluetooth-enabled and connects to its very own mobile app, allowing kids and adults to design labels on the phone with ease. 
Best

Housewarming Gift Ideas

In

Malaysia

Under RM150
Mid-range but not mediocre. 
11. Russell Taylors SpeedBoil Retro Kettle
This vintage-inspired housewarming gift idea won't just stand out in a modern kitchen, it'll also boil water in a hot minute for any tea or coffee fixes.
12. Profine Basic Stainless Steel Knife Set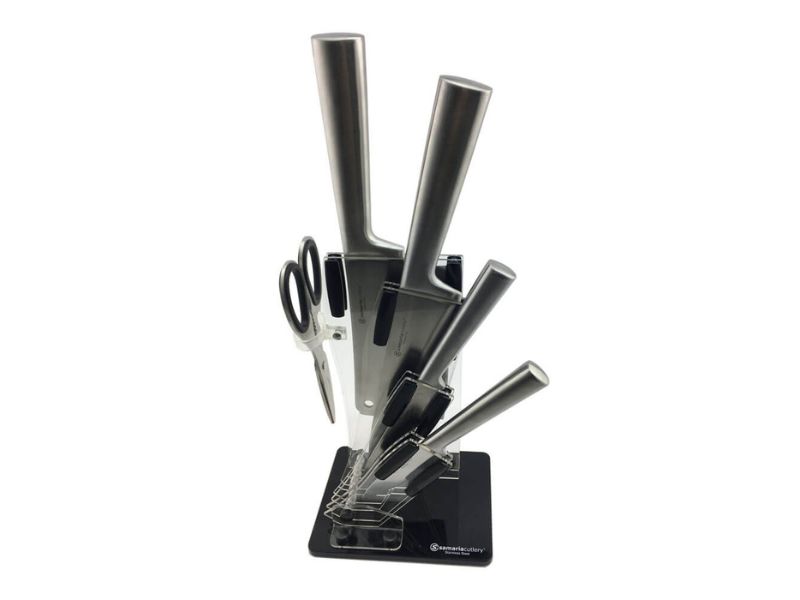 A sleek knife set is one of the best housewarming gifts you can get for an avid cook. This one by Profine includes a pair of kitchen scissors, four ergonomically shaped stainless steel knives, and a translucent stand that will have the knives in full display.
13. Custom Wine Glasses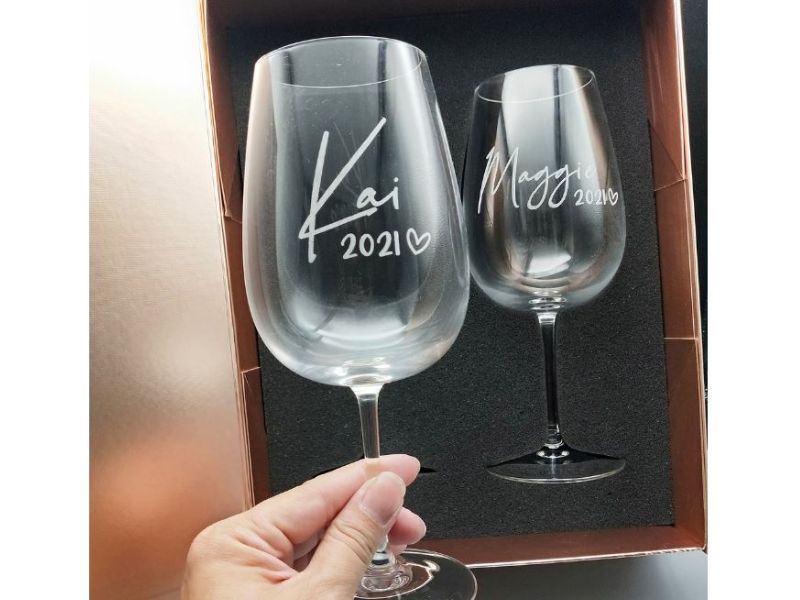 Let your friends drink to their new home with this personalised housewarming gift idea. Go minimalist or intricate with the etchings, and maybe pick up a bottle of crimson to go with the bespoke glasses.
14. Carote Eight Mile Place Cookware Set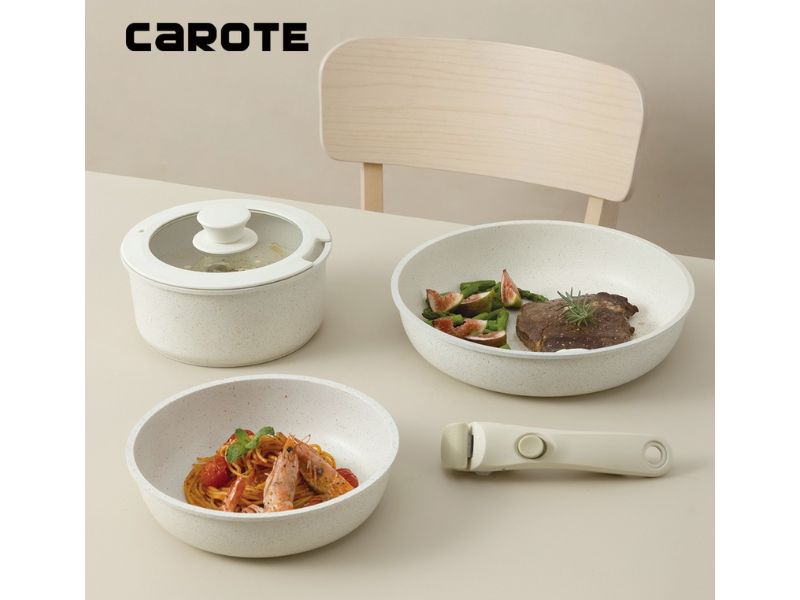 Now here's a housewarming gift idea that will fit right in a Nordic-style home in Malaysia. The cream-coloured pot and pans are made of non-stick, highly durable, and oven-safe granite. Plus, they come with a detachable handle, so the pans can perform triple duty as serving and baking dishes.
Best

Housewarming Gift Ideas

In

Malaysia

Under RM250
If you're feeling generous.
15. Amazon Echo Dot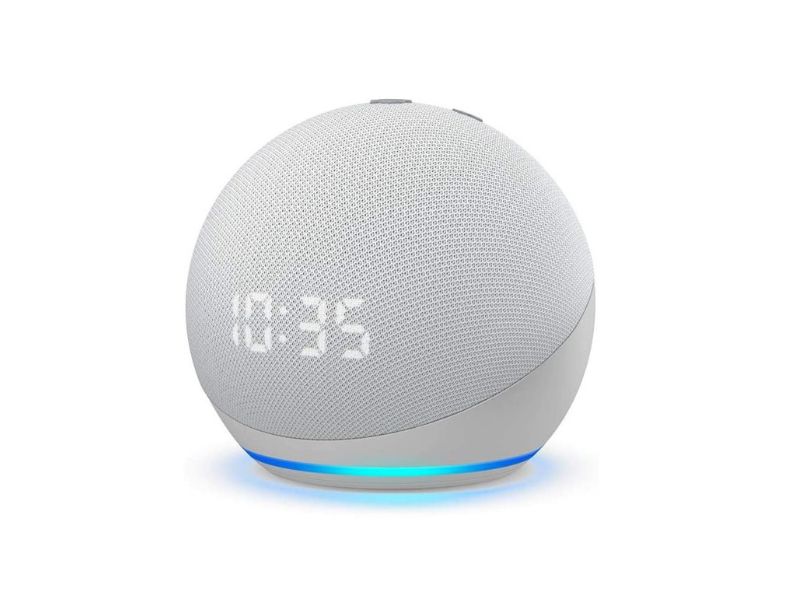 For new parents or tech-loving friends, the Amazon Echo Dot can be a huge help around the house. It's practically the gift of a virtual assistant—they can stream music, set alarms, listen to the news, or turn on the lights, just by saying 'Hey Alexa'.
16. GAIAS Throw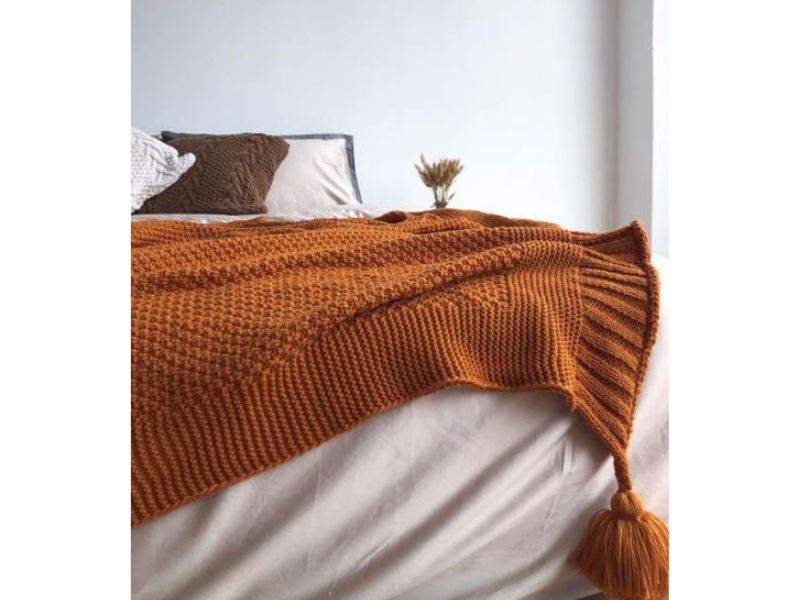 Know someone who's perpetually cold, even at home, with the fan on speed 1? Help them feel warm and toasty in their new abode with GAIAS's super soft, super cosy knitted throw.
17. MUJI Aroma Diffuser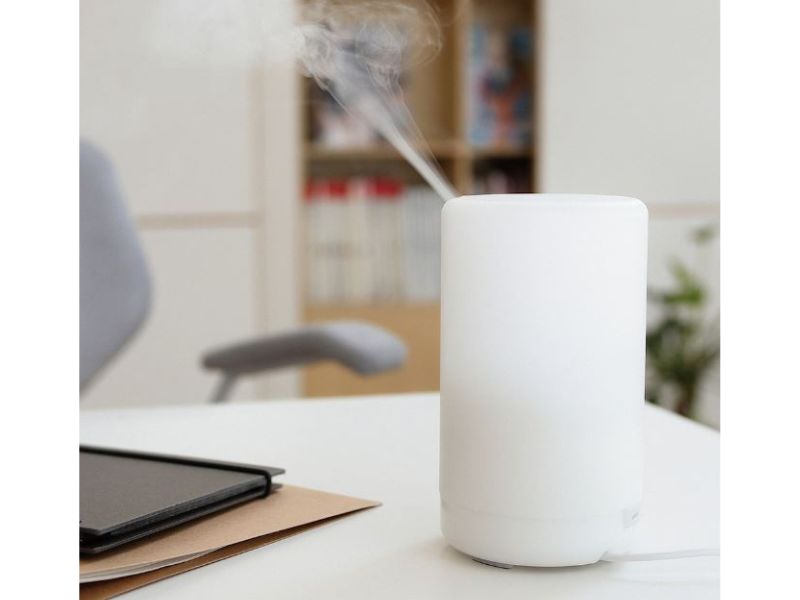 If they've got young children at home, having a lit candle around the house may not be such a good idea. The best-selling MUJI Aroma Diffuser is a safer alternative to disperse a soft fragrance throughout the home.
18. PETKIT Eversweet Solo 2 Wireless Smart Pet Drinking Fountain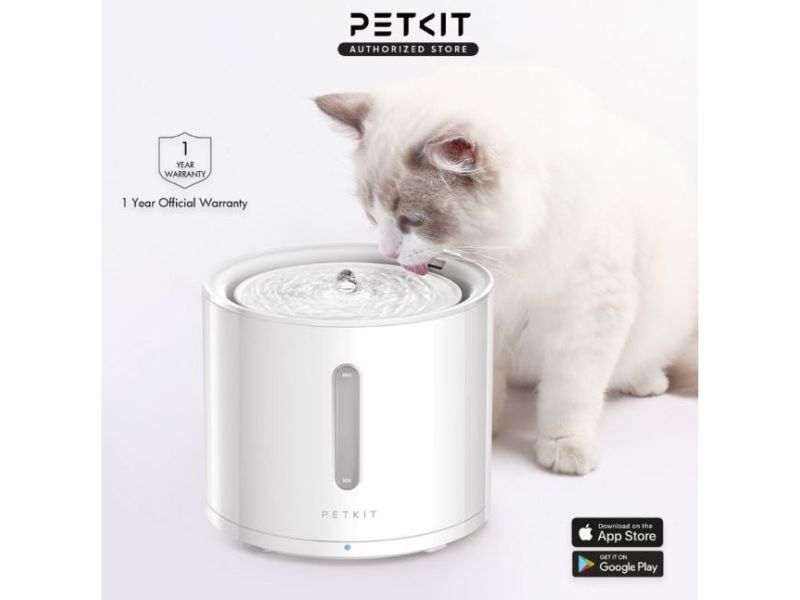 The PETKIT smart drinking fountain may just be the best housewarming gift idea for paw-rents. The wireless pump houses a multi-layer filtration system that dispenses safe drinking water for fur babies. Plus, it can contain up to 2L of water, with settings that can be adjusted remotely via a mobile app.
Best

Housewarming Gift Ideas

In

Malaysia

Under RM350
Splurge away.
19. Sonno Huggy Blanket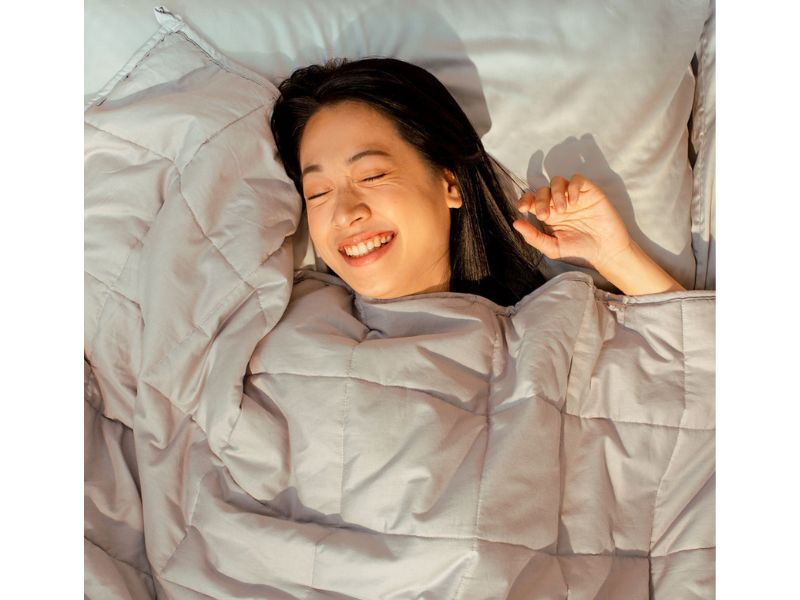 For the anxious sleeper, the Sonno weighted blanket is a game changer. The pressure from the quilt is said to lower heart rate and breathing, lulling one into a calmer state of mind, and eventually, sleep. It also mimics the feeling of being hugged, which might well be what solo dwellers need.
20. Kapas 100% Extra-Long Staple Cotton Fitted Bedsheet Set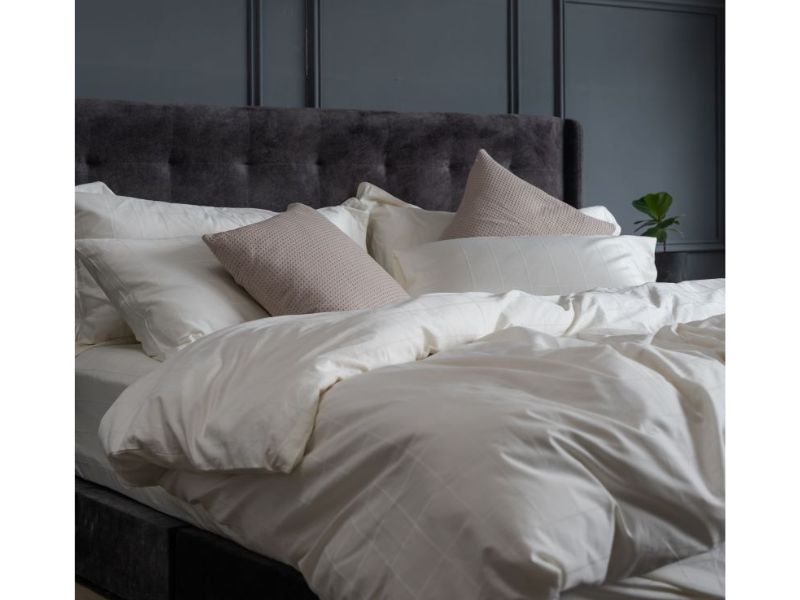 We spend most of our time in the bedroom, so why not give friends or loved ones this housewarming gift by Malaysian bedding brand Kapas Living? These silky 400 threadcount sheets are cooling and extra luxurious on skin, ensuring the cosiest, comfiest snooze.
21. Ultimate Ears WONDERBOOM 3 Portable Bluetooth Speaker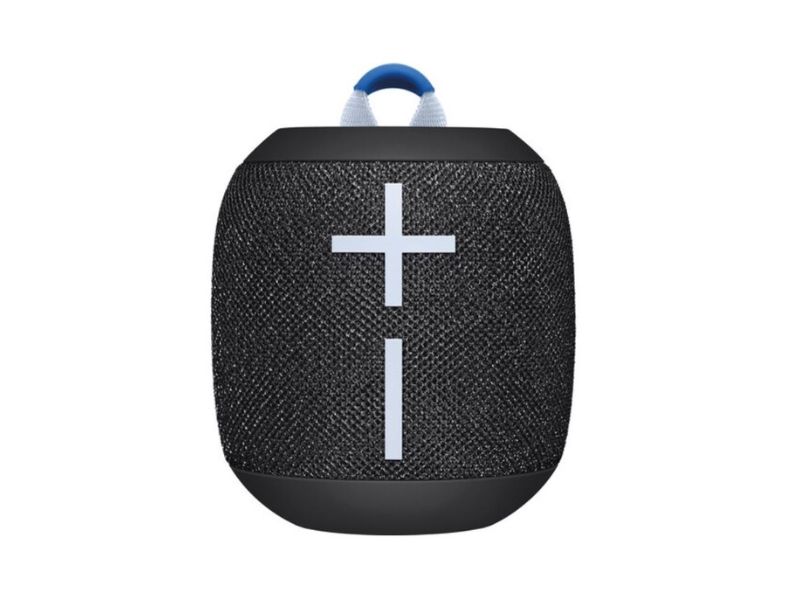 A portable speaker is a great housewarming gift for new dwellings. But the compact Ultimate Ears WONDERBOOM 3 delivers some of the best 360-degree sound with a bass-heavy audio. It's dustproof, waterproof, and drop-resistant too, which means it's tough enough to withstand intimate dinner parties or wild ragers!
Related: Free Your Ears And Pump Up The Music With These 6 Best Bluetooth Speakers
Take Your Pick From The

Best

Housewarming Gift Ideas In

Malaysia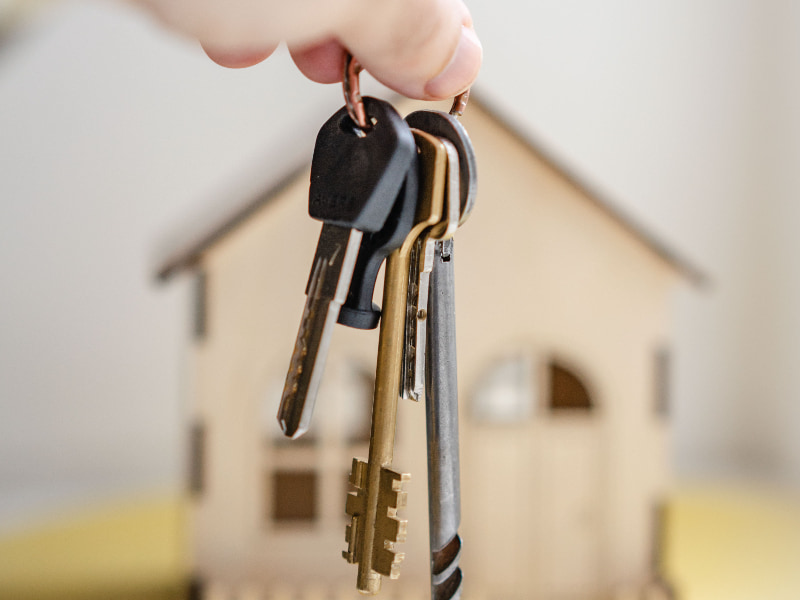 Before you add a gift to cart, you might want to consider the recipient's style and personality, the general look and feel of their new space, and most importantly, your budget. That way, you'll get something they'll likely put to good use and you won't have to worry about breaking the bank. We hope one of these 21 best housewarming gift ideas in Malaysia will hit the sweet spot!
Check out the rest of our gift guides here: anniversary gifts for him and her, father's day gifts, mother's day gifts, Valentine's gifts for him, gifts for new moms.