Mother's Day is almost here. The special day is a time for us to shower the woman who raised us with all the attention and love they deserve. Although showing appreciation should be a daily effort, the occasion lets us go the extra mile with our intentions. If you're cracking your head for Mother's Day gift ideas, we're here to help. Whether she's a home cook extraordinaire, a skilful baker, a health enthusiast, or a mum who needs some downtime, you can find something on this list that she will love and appreciate for a long time.
Use These

Mother's Day Gift Ideas

To Pamper The Special Woman In Your Life
For The Mum Who Loves To Cook
 Is your mum always cooking up a storm in the kitchen? Does she love experimenting with new dishes and recipes? In that case, equipping her with new kitchen tools is definitely a thoughtful Mother's Day gift idea! Her current kitchen ensemble is likely overdue for an upgrade, and the Tefal Easy Cookware set is a worthy option. 
Suitable for most cooking hobs, the five-piece set ensures even heat distribution and is non-stick on the exterior and interior. The handles are also oven-safe, so she doesn't have to worry about them breaking apart under high heat.
For The Mom Who Loves Gardening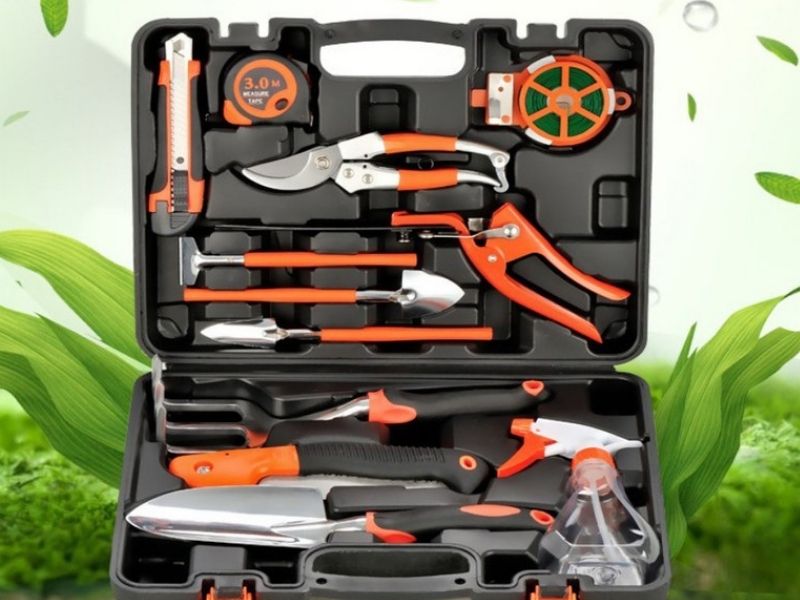 When it comes to Mother's Day gift ideas for mums who love gardening, nothing is more useful than a box kit containing all the necessary tools to help her plants thrive.  
With a striking orange carry-on box, the kit—which includes a heavy-duty shovel, rake and fork, a spray bottle, and more—will allow her to dig deep into the soil without a hitch. Alternatively, if she doesn't need new tools, a couple of classy vases and pots will also do no wrong. Happy plant, happy mum!
For The Mum Who Loves To Read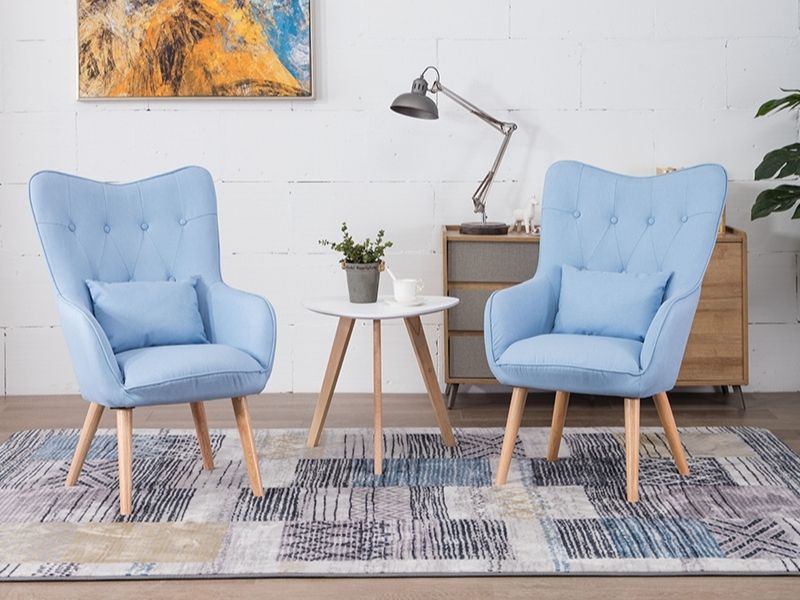 Reading is known to be a de-stressing activity, and it's a common hobby among mothers. To help your mum get the most out of her reading habits, you can create a comfortable corner where she can dive deep into her books with minimal distractions. 
For starters, she needs a good reading chair, one that promotes relaxation and a sense of security. This plush Scandinavian chair ticks all the right boxes: it comes with a myriad of aesthetically-pleasing colours, a high-density cushion perfect for long sitting hours, and a solid wood frame that stands the test of time. 
To go a step further, complement it with a rustic side table for her coffee or tea. When it comes to a bookworm mum, you don't need to read too much into her Mother's Day gift idea.
For The Mum Who Loves Music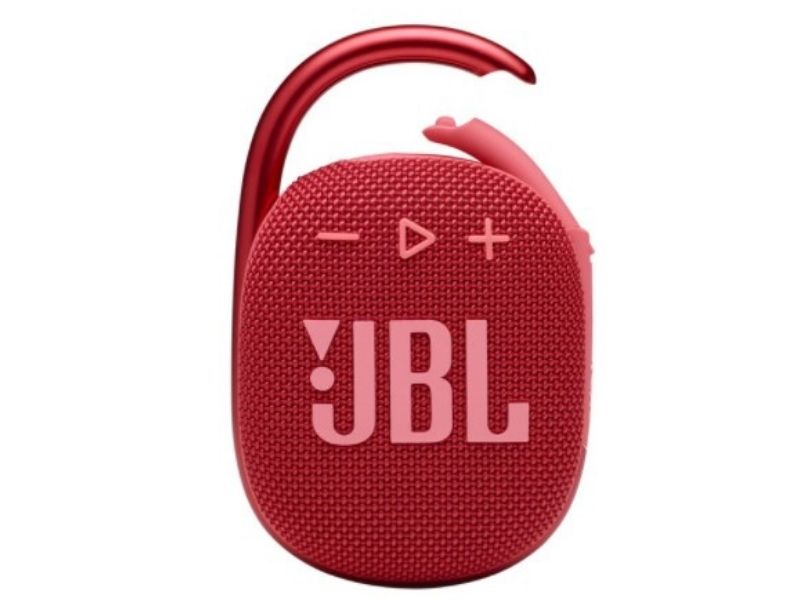 Is your mum always playing music from the handphone speakers because she doesn't have a proper outlet for it? It's time to change that with a proper standalone speaker. JBL is known for making some of the best affordable portable speakers in the market, and its water-proof Bluetooth options are definitely worth checking out.
With 10 hours of playtime on a full charge and wireless streaming, she will be dancing to her favourite tunes from anywhere in the house as she goes about her day. What's more, the addition of the carabiner is integrated into the speaker for extra protection. This way, she can simply click it onto her belt loop or handbag, and feel the rhythm of the music hands free. 
The speaker's portability also means she can bring it out of the house, to a picnic with her girlfriends, or poolside for a rejuvenating alone time under the sun.
For The Mum Who Loves To Stay Fit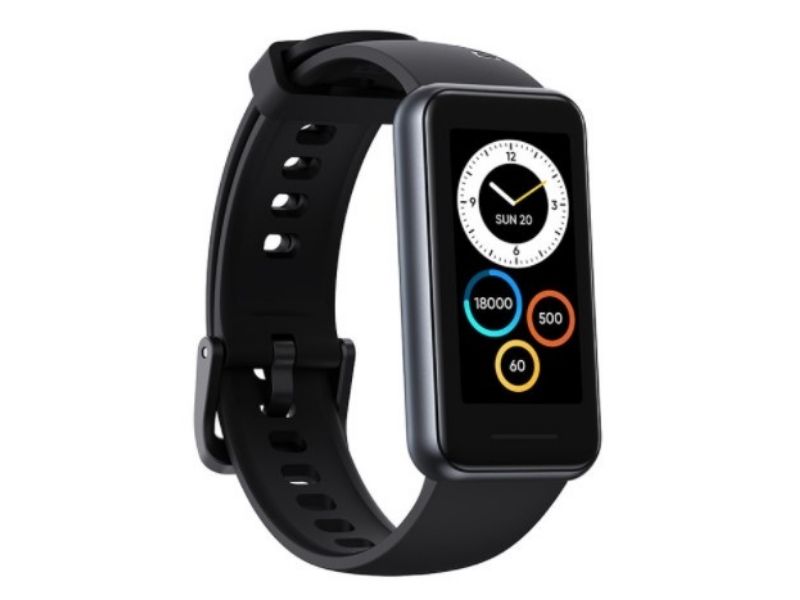 Coming up with Mother's Day gift ideas for fitness-obsessed mums is pretty easy. As long as you gift her a present that suits her active lifestyle, you'll be sure to score extra brownie points. What's more, it's likely she'll use it every day! Whether she prefers to hike the great outdoors, attend yoga classes, or break a sweat on a treadmill, a lightweight wearable will come in handy.
realme's fitness band 2 can track all the workouts (up to 90 sports modes), steps, and sleep your mum is getting. It also has a real-time heart rate monitoring and blood oxygen level so your mum can track if there are any changes to her health and fitness. Besides, the band's understated and sleek design means she can wear it out to her grocery shopping trips or afternoon yumcha sessions.
For The Mum Who Loves To Bake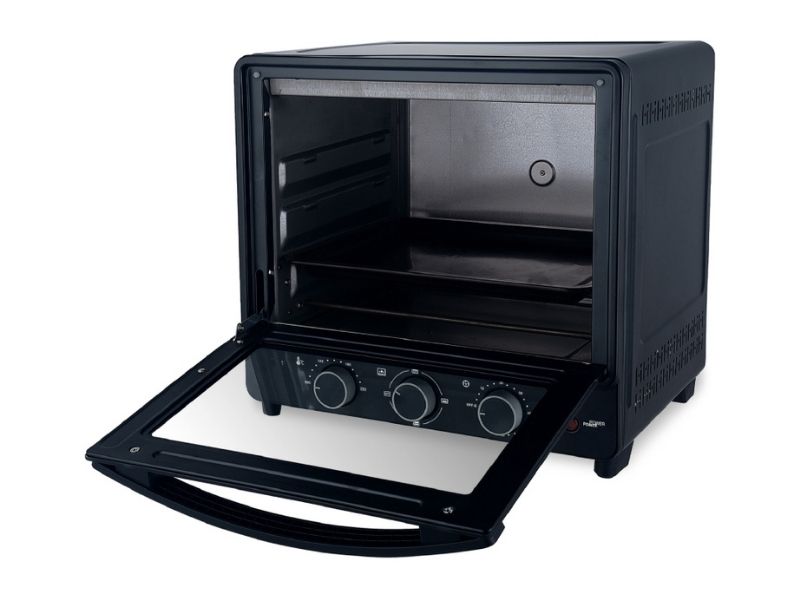 You know your mum is a legit home baker when her creations bring all the boys (and girls) to the yard. So, if you still want a constant stream of mouth-watering baked goods, perhaps it's time to give her hard-wearing oven a long-overdue upgrade.
Compared with most commercial ovens, this Khind electric oven is sleek and less clunky, which takes up less space in the kitchen. Although compact, its spacious cavity can easily fit an 8-inch cake while the top-and-bottom heat configuration allows good temperature control. 
For The Mum Who Loves A Good Skincare Routine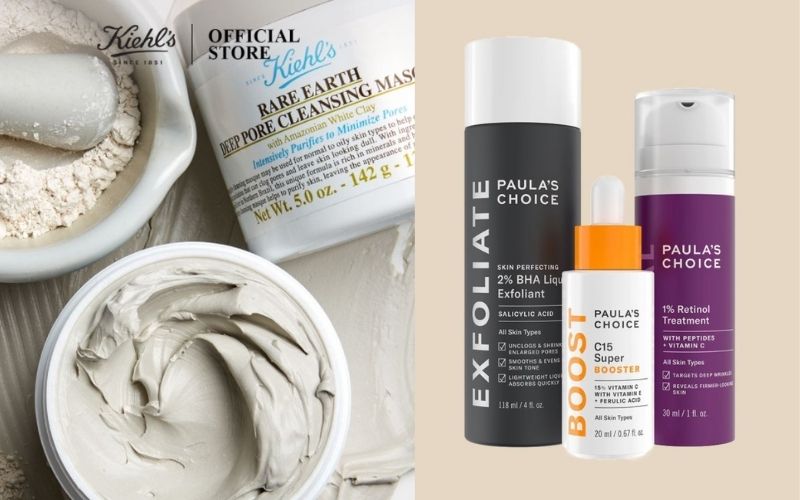 A good skincare routine not only results in amazing skin but most importantly, forces your mum to indulge in herself. In terms of Mother's Day gift ideas, you can't go wrong with this choice. While there are so many types of skincare products in the market, you can get all the necessary essentials in a nicely-packaged daily kit. 
Like this Kiehl's Cleansing Kit, which features three main skincare essentials including the brand's top-selling Rare Earth Deep Pore Cleansing Clay Masque. Combined with its Calendula Foaming Wash and Ultra Facial Oil Free Gel Cream, this set will certainly have your mum's skin looking radiant and supple. 
Otherwise, there's also Paula's Choice Advanced Illuminate + Smooth Kit that contains their popular 2% BHA Salicylic Acid Liquid Exfoliator. Paired with the C15 Super Booster and Clinical 1% Retinol, your mum can say goodbye to fine lines and wrinkles and say hello to a more youthful look. 
For The Mum Who Loves Makeup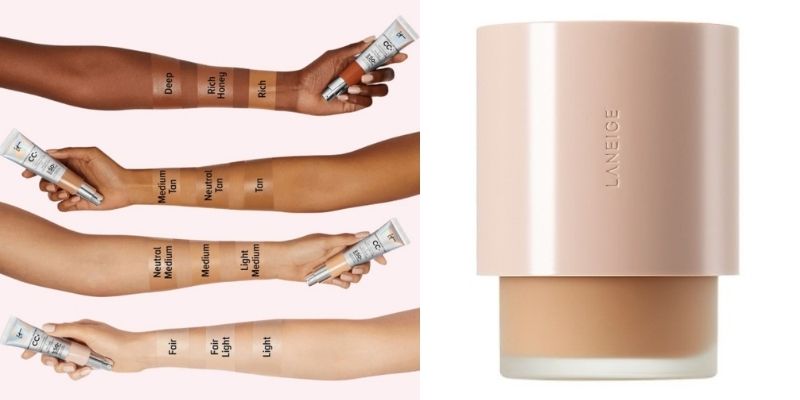 If your mum is a major K-drama fan, chances are, she'll definitely love a K-beauty makeup set too! So why not let your mum shine in her own real life K-drama with the Laneige Neo Foundation Glow set? After all, the key to any good makeup look is choosing the right base. The Laneige Neo Foundation provides a lightweight texture that feels comfortable on the skin and delivers a natural glow for 48 hours. Plus, with a foundation brush to help layer the product on evenly in a skin-like finish, your mum's complexion will look bright and glowing all day long! 
Does your mum prefer CC cream over foundation? Then maybe she'll get more wear out of the IT Cosmetics CC+ Cream with SPF 50+. And the best part? This award-winning cream also functions as a hydrating anti-ageing serum, a dark spot concealer, a poreless finish primer, and a physical sunscreen all in one! With this multitasker, even the busiest of mums will get to enjoy a supple and flawless-looking complexion. 
For The Mum Who Loves Fashion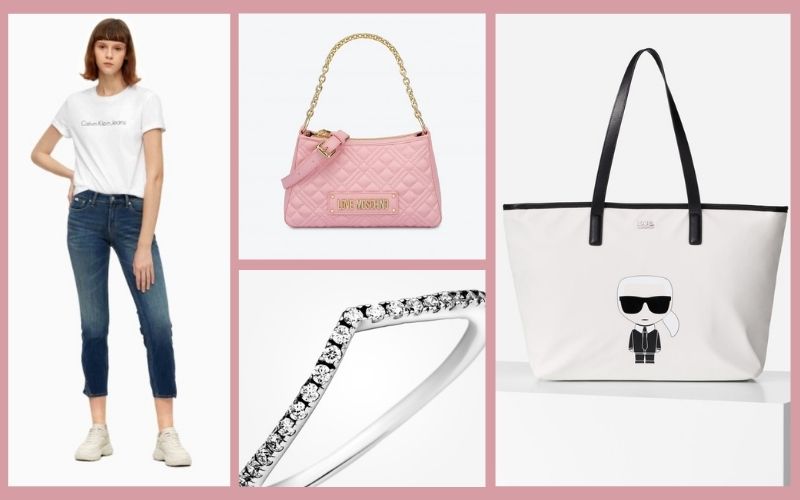 Every fashion-loving mum knows how important a simple white T-shirt can be. It's a wardrobe staple that goes a long way in providing the solid foundation for any casual or smart-casual outfit. Made out of 95% cotton and 5% elastane, this straight-cut T-shirt from Calvin Klein provides the ultimate comfort with its high quality fabrics. 
Looking for Mother's Day gift ideas with accessories? There's nothing more elegant than this dainty Sparkling Silver Wishbone ring from Pandora. Its sleek, minimal aesthetic is the perfect addition to complement any fashion style. If your mum is into bolder pieces, this Love Moschino's pink quilted hobo bag will never fail to draw attention and make a statement. Meanwhile, the functional mums on-the-go might get a better use out of the Karl Lagerfeld Ikonik Nylon Tote Bag for its spacious compartment. 
For The Mum Who Loves Fragrances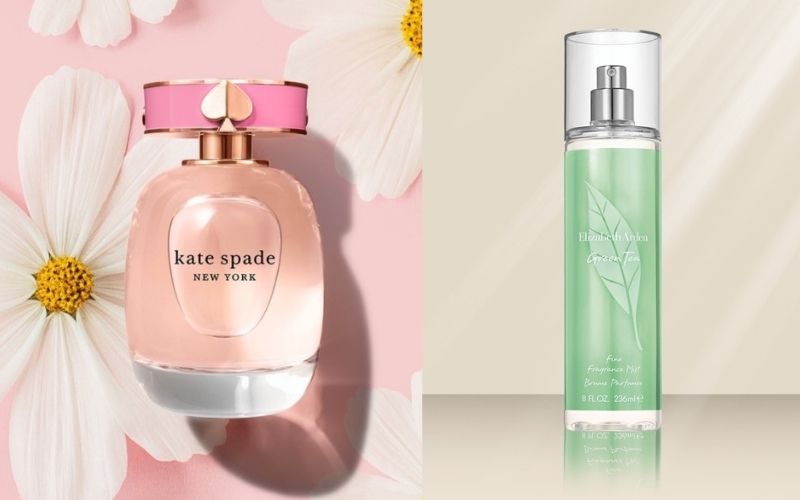 Who doesn't love a delicate fragrance? A signature scent will not only make one smell good but feel good too! Plus, apart from being a luxurious Mother's day gift idea, perfumes can last for months or sometimes even years on end. 
For a refreshing scent that instantly invigorates the spirit, we'd suggest Elizabeth Arden's Green Tea Fine Fragrance Mist. Alternatively, if your mum is more keen on floral fruity scents, Kate Spade's New York Eau De Parfum (EDP) will delight her senses! 
Struggling to know the difference between each fragrance? Then refer to our guide to find out more about fragrance and their meanings. Once you've got a clearer picture, head over to Shopee Premium to take your pick of perfumes. 
For The Mum Who Loves Massages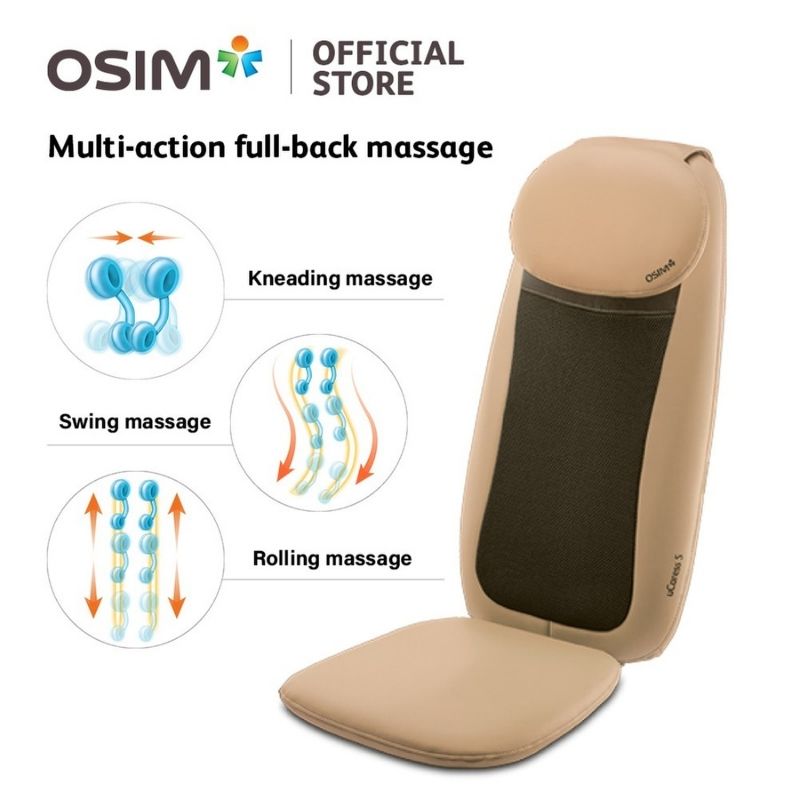 Some mums may not feel comfortable going for out-of-home massages; so why not bring the massage experience to your mum? With all the hours she put in to take care of the family, her achy feet and body are in need of TLC, and this Osim massage machine will do just that.
Resembling hand techniques by professional massage therapists, it's pre-programmed with three settings—kneading, swing, and rolling—that target specific muscle groups to effectively alleviate tension. Portable and compactable, it can be used on a sofa, a dining chair, or even a beanbag. 
We Hope These

Mother's Day Gift Ideas

Will Help You Find The Perfect Present For Your Mum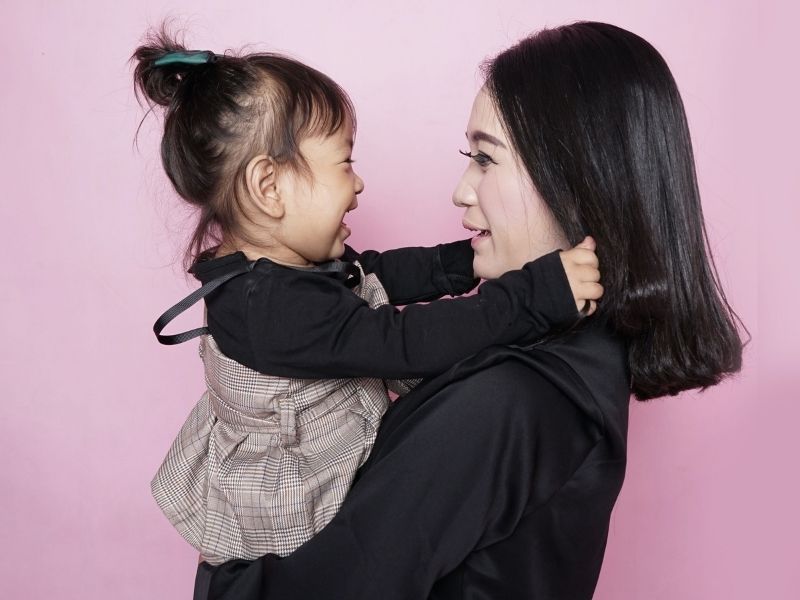 In our comings and goings, we're prone to neglect those who matter the most. While you ponder upon the gifts you'll be showering her this Mother's Day, don't forget about the gift of time. Spend time with her. Take her out to her favourite shopping spots or enjoy each other's company catching up on life over coffee. 
When it's all said and done, a scrumptious home-cooked spread will end the day on a high for her. After all, she has been cooking for you for the most part, why not switch positions just for once? Don't know what to cook? We've got some ideas. How does pasta sound?