With V-Day inching closer by the second, what Valentine's Day gifts for men can you get? What can you possibly get that will not only impress him but also be of use? Sure, you've probably asked him for his opinion, to which he probably answered, "I'm fine with anything!" As a guy, I can tell you that we're not fine with anything. Men love to be pleasantly surprised as much as women do.
To help in the search for the perfect gift for your S.O., here are ten practical options. From gaming consoles to home and living items, we got you covered. And no, no flowers and chocolates here. 
Valentine's Day Gifts For Men Who Take Self-Care Seriously
Help him look good, feel good.
1.   Electric Shaver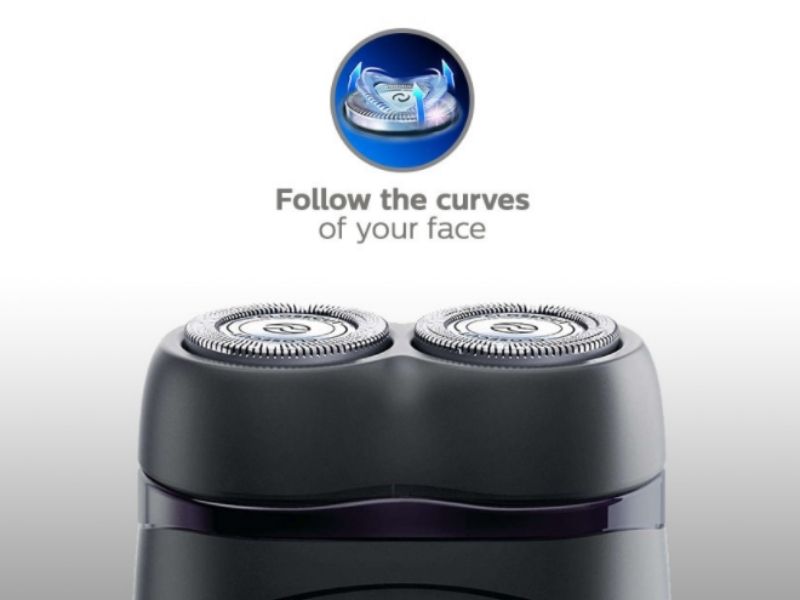 Say goodbye to disposable razors by gifting your man an electric shaver that guarantees a breeze-free shave every morning! Electric shavers don't irritate the skin as much as their manual counterparts, mainly because the motorised razors glide over the skin instead of scraping it. 
Besides, many electric shavers have flexible heads that allow him to contour or shape his shaves to a tee, perfect if your man loves his stubble well-groomed 24/7. The heads are also durable and easy to clean. He can run the heads of this Philips electric shaver under tap water and they will be as good as new. Nothing screams practicality more than the time saved getting ready in the morning, making the electric shaver one of the most suitable Valentine's Day gifts for men. You can also include a bottle of aftershave and he will be ready to take on whatever the day brings.
2.   Face Care Set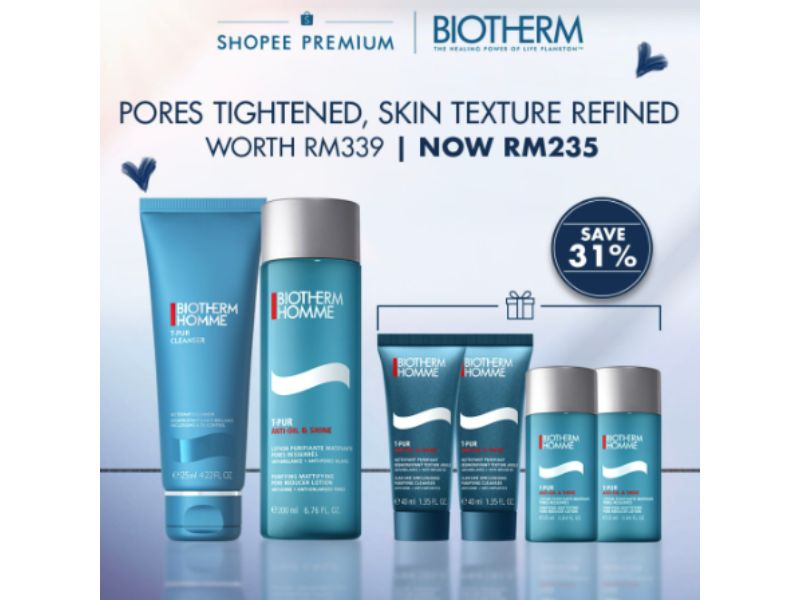 Men of the 21st century take great care of their faces just as much as women do. Whether your man has a multistep skincare routine or splashes his face with water and calls it a day, a face care set is a gift that he can't refuse.
If your partner looks after his face condition seriously, needless to say, he will be more than happy to receive your thoughtful gift! Opt for something like the Biotherm Homme Regime Set For Men, which consists of a cleanser that neutralizes impurities, a lotion that reduces pores, and a moisturizer that mattifies the face all day long. For something that is more budget-friendly, the NIVEA Men deep cleaning regimen set would be an ideal pick as it not only has face wash but also includes an antiperspirant spray and hair wax. Talk about killing three birds with one stone.
3.   Massage Gun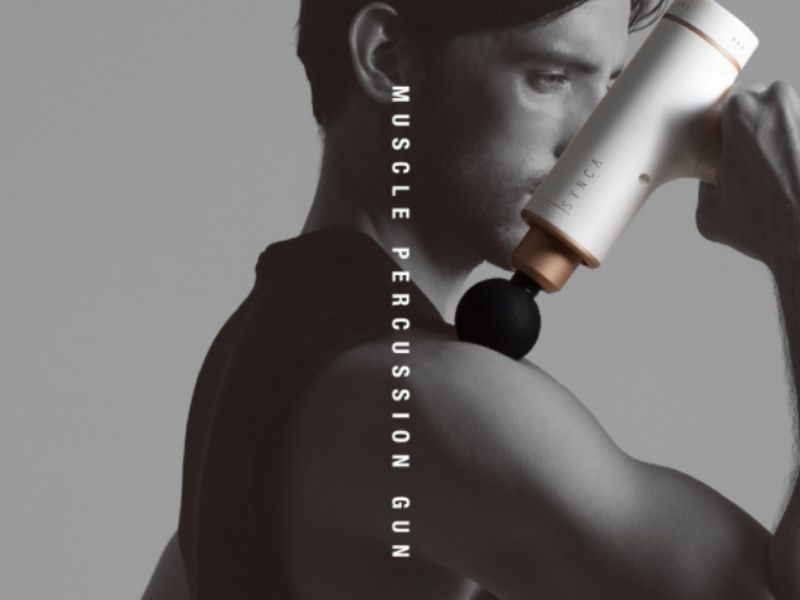 The massage gun is abuzz with popularity and it's not because it resembles a power tool and sounds like one too. Commonly found in the offices of chiropractors and physiotherapists, the massage gun offers the many benefits of a massage without the hassle and the expense of a visit to a massage therapist. Hence, this Valentine's Day gift for men is not only cost-effective but also exhibits functionality.
It allows him to use the massage gun before and after workouts to warm up or relax muscles and joints. Many massage guns, like this ITSU rechargeable mini massage gun, come with adjustable pressure and intensity, as well as attachments and accessories for varying pulse consistency. Aside from muscle relief, the massage gun can also assist by targeting muscle groups like the glutes and arms before bed to help him feel relaxed and calm. 
Valentine's Day Gifts For Men

Who Want Practicality In And Out Of Home
Sometimes, no-nonsense gifts are the best type of gifts.
4.   Non-Stick Pan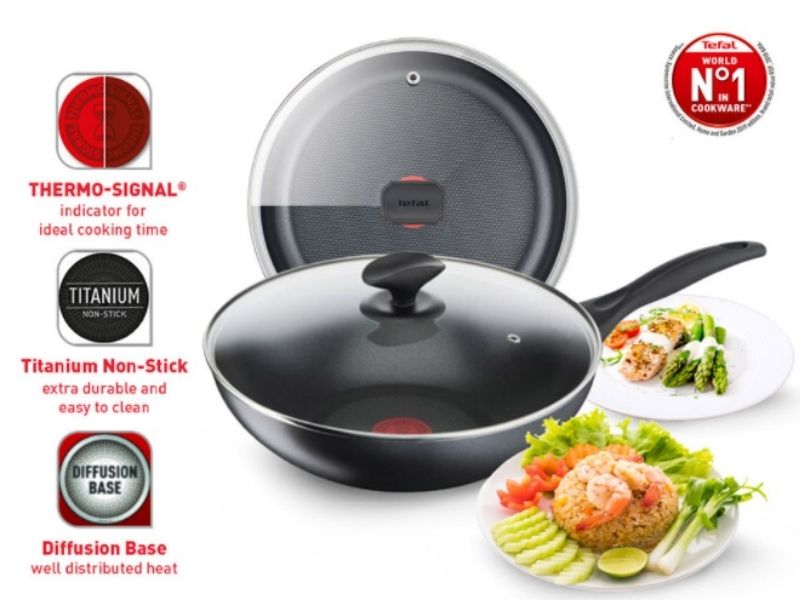 If the lockdowns in 2020 have turned him into an amateur cook, this will be the perfect Valentine's Day gift for men. If not, consider this a hint for him to spend more time in the kitchen. Amongst kitchen essentials, non-stick pans rank pretty high on the list. They clean up easily and work well when whipping out scrambled eggs and pancakes. This Tefal non-stick pan, for example, has a fully coated body that makes doing the dishes a breeze. The coating also allows for optimum heat distribution to ensure all dishes are evenly cooked. 
All your man requires to complement his shining new pan is a cookbook and he'll be whipping out mouth-watering dishes in no time. Lucky you!
5.   Thermal Flask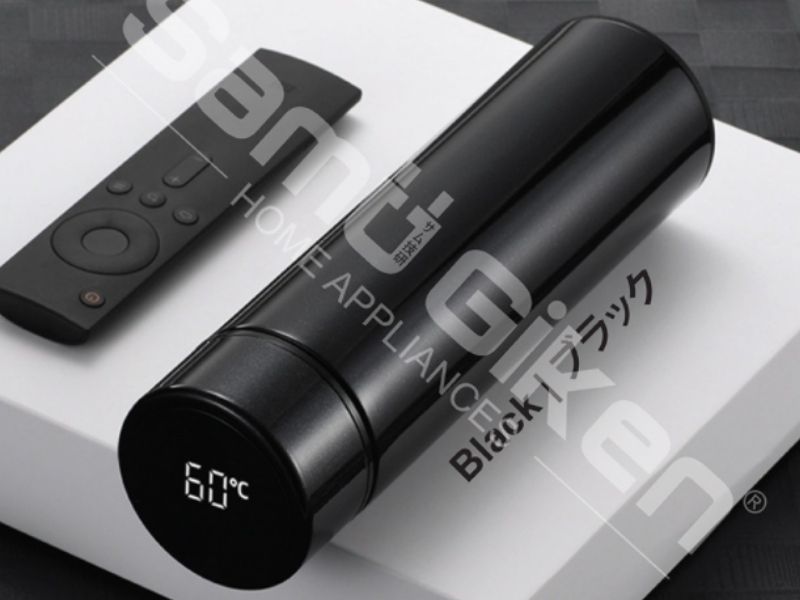 Hot or cold, a thermal flask lets him enjoy his favourite beverage on-the-go. The thermal flasks today are made with sturdy stainless steel and double-walled on the inside for effective liquid insulation. In short, it's a hard-wearing water bottle that retains heat, some for as long as four hours, like this Samu Giken flask. At 500ml in volume, it has more than enough room to carry coffee for the morning commute. Meanwhile, the digital temperature reading display atop the cover informs him if the drink is safe to consume or not.
This is a thoughtful Valentine's Day gift for men if you want your partner to stay hydrated at all times. Also, it's great for the environment, especially if he has the habit of buying disposable water bottles. 
6.   Coffee Machine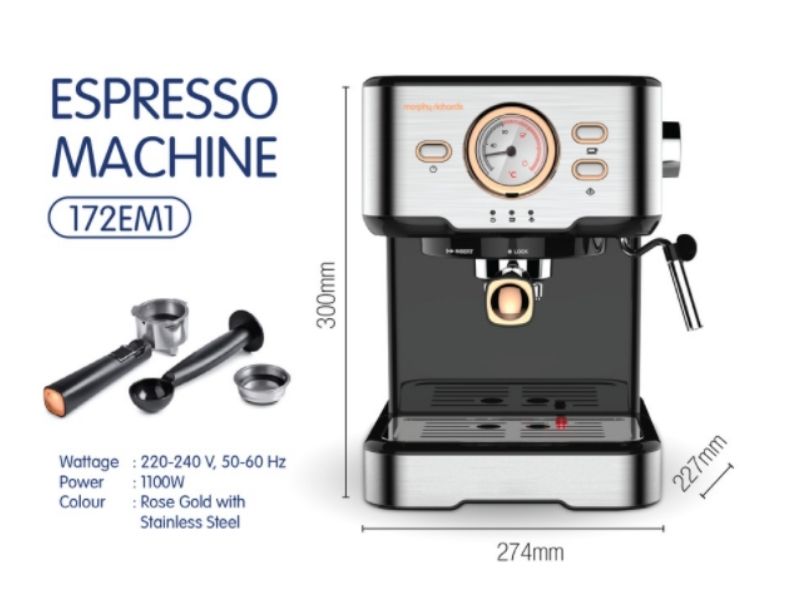 Perfect for the coffee purist in him, a coffee machine lets your man fulfil his dreams of being a charming barista (minus the prying eyes of demanding customers, of course). Many home coffee machines today are state-of-the-art and built to the demands of coffee enthusiasts. For those reasons, they can easily brew a fragrant cup of Joe comparable to the ones served at cafes in KL and PJ. 
Whether it's long black or a rich flat white, he can tailor a cuppa to his liking with the Morphy Richards coffee machine, which is equipped with a milk frother and a 20-bar pressure pump. The machine also gives the satisfaction of filling up the portafilter with coffee grounds and pressing them with a tamper; just like how they do it at cafes! The classy and chromatic finish doubles well as a stunning kitchen counter display, too. As far as Valentine's Day gifts for men are concerned, no other item will come close to giving him a jolt of energy than caffeine from his own brew. 
Valentine's Day Gifts

For The Tech Geek
Practical, useful, and so much fun!
7.   Bluetooth Speaker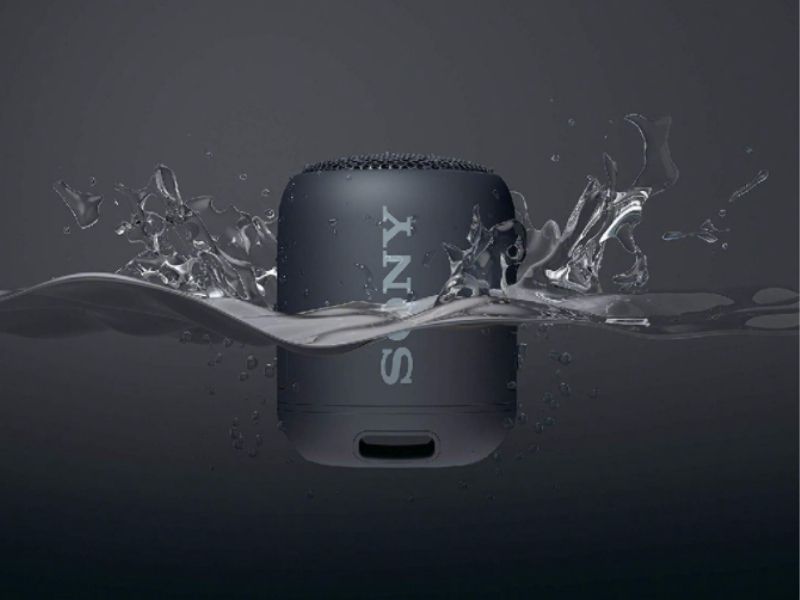 Bluetooth speakers are often portable and can be used with any Bluetooth-enabled device, whether it's Android or iOS. They come in various sizes to suit varying audio needs and tastes. Whether it's bringing life to a pool party or for a cosy night-in, this handy Valentine's Day gift for men brings their favourite tunes everywhere.  
Speaking of which, the Sony SRS-XB12 Bluetooth speaker is one of the most highly recommended Bluetooth speakers in the market right now. Its IP67 rating means it's fully waterproof and dust-proof. As for audio, it packs a punch thanks to its beefy bass depth without distortion. While compact, it's certainly not lacking in character. After all, size doesn't always matter, right?
8.   Noise-Cancelling Headphones
Nothing disrupts productivity like the intrusion of chatter and white noise. You can help keep your man's focus in check with a pair of noise-cancelling headphones to block out the world around him. realme's Buds Air Pro does just that. Using active noise cancellation (ANC), these stylish buds eliminate incoming noises before they can reach the wearer. This results in a listening experience that concentrates on what the wearer is listening to. Moreover, realme doesn't skimp on sound quality. The Bass Booster+ feature promises heart-pounding lows and highs for a more immersive sonic experience.
With a sleek white colourway to boot, the Buds Air Pro is the perfect Valentine's Day gift for men. Whether he's doing weights at the gym or listening to his favourite podcast on a smartphone, these earbuds will be useful for the foreseeable future. Just make sure he isn't using noise cancellation when you're talking to him. 
9.   Nintendo Switch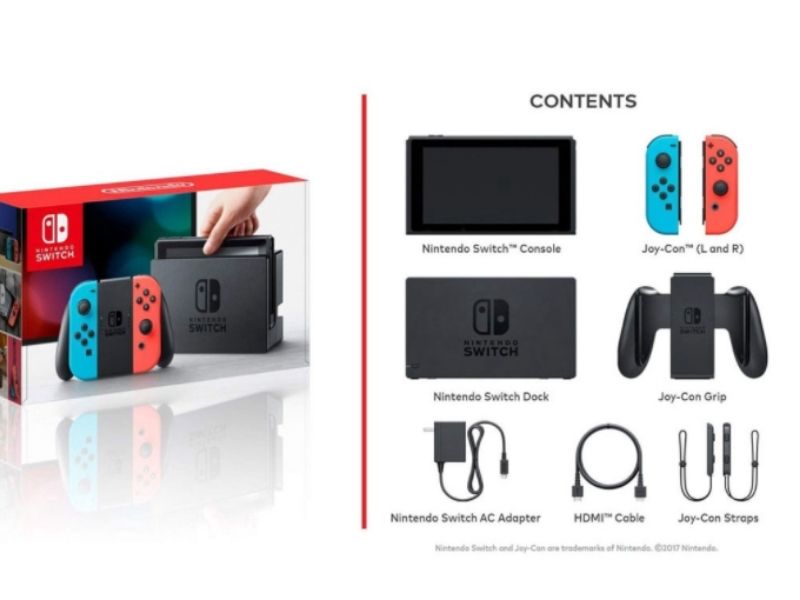 At six years old, the Nintendo Switch still oozes undeniable appeal that charms the likes of hardcore gamers and those who haven't touched a gaming console in years, thanks in part to the Japanese company's laundry list of household names like Mario, Zelda, Yoshi, Luigi, Donkey Kong, and more. With two distinctive colour combinations to choose from, the Switch consists of two detachable Joy-Con controllers that allow co-op or competitive gaming right out of the box on popular titles such as Super Smash Bros Ultimate and Mario Kart 8 Deluxe. 
As portable as it is accessible, the Nintendo Switch also plays excellently on the big screen. Just hook it to a TV for a more immersive gaming experience. This handheld console makes for a suitable Valentine's Day gift for men, especially if he's looking for a fun way to de-stress on off days.
10.   VR Headset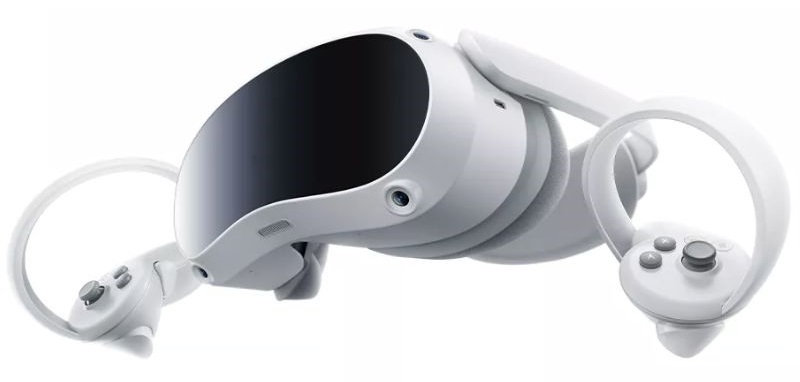 If your man is a consummate gamer, he may have already owned a decent gaming PC or a game console (or both). How to get him excited if that's the case then, you ask? Surprise him with a virtual reality headset, we say!
A VR headset will open a whole new dimension of gaming that will make him feel like a little kid again (if he has never experienced VR gaming before). Worry not if you're clueless about the tech yourself, for we will point out that the best model you can buy right now is the PICO 4 VR Headset. The all-in-one model supports a comprehensive game library, does not require any complicated setup, and is considerably priced as far as modern gaming consoles go. Heck, it also comes with the added health benefit of getting your couch-potato partner to be more physically active!
Valentine's Day Gifts For Men

Don't Have To Be Boring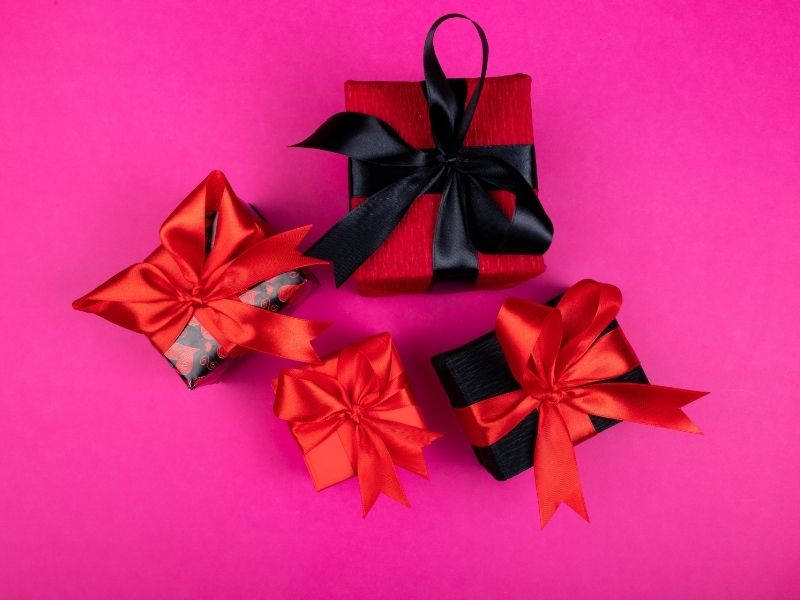 This Valentine's Day, give your man something that he can use for years to come. While there's no denying the practicality of a pair of trusty socks, they're not exactly… memorable, are they? So go ahead, pick something from this list. We promise we won't tell. In the meantime, if you're looking for tips to dress him up for a fancy dinner, check out these useful styling tips!
Want more Valentine's Day gift ideas and even better, heart-fluttering deals on your purchases? The cupid at Shopee Malaysia has got all sorted out for you! Shoot an arrow (by that we mean your cursor) to Shopee's Valentine's Day Gift Shop Sale and browse to your heart's content now!