Surrounded by lush rainforests and steep hills, Kuala Kubu Bharu sits within the Hulu Selangor district. A charmingly quaint town dotted with rustic shophouses adorning colonial-era facades, KKB has risen in popularity over the years among holiday-goers, especially urban dwellers looking to break away from boutique hotels. While you can't check into the likes of Alila Bangsar and The Chow Kit, the Kuala Kubu Bharu sky villa offers an alternative take on the ideal staycation; one that's relaxed, close to nature, and surrounded by photogenic landscapes. Sounds incredibly appealing, doesn't it? Here are the best Kuala Kubu Bharu resorts and villas on Airbnb for your next retreat. 
Note: Details for each property are accurate at the time of writing this article.
Have Your Next Staycation At These

Kuala Kubu Bharu Sky Villas
Some of these properties are bungalows and can accommodate up to 10 guests. Of course, that's not to say you can't have the place entirely to yourself!
Hillside Batu Retreat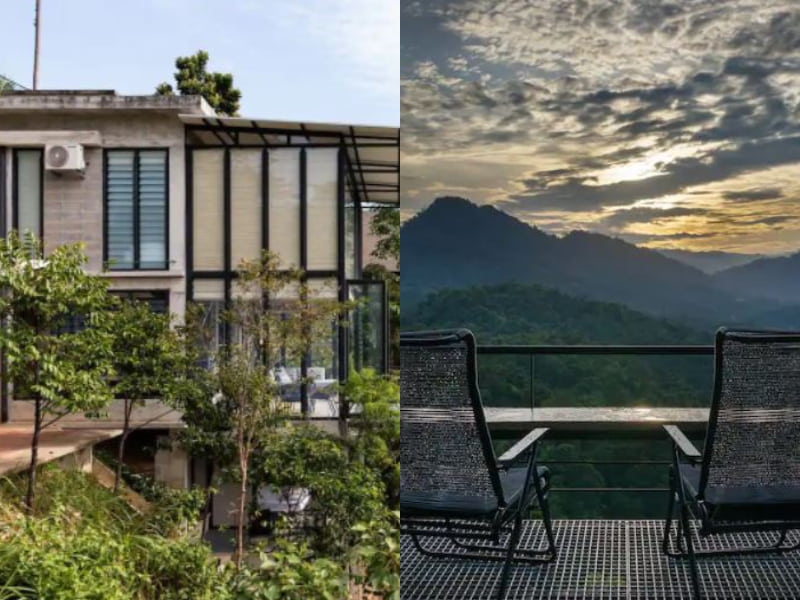 Sitting on a private hill where security and privacy are guaranteed, this property is one of Kuala Kubu Bharu's most premier sky villas. By anchoring the design ethos on open spacing, the villa allows seamless access from room to room, resulting in a staycation experience that doesn't feel confined. There are three bedrooms, two bathrooms, a BBQ area complete with tools and charcoal, and a well-equipped kitchen. But we imagine you'll be spending the most time on the balcony where unobstructed views of mountain tops await.
Price per night: From RM989
Accommodates: Up to 10 guests
Book here
Mountain View Getaway House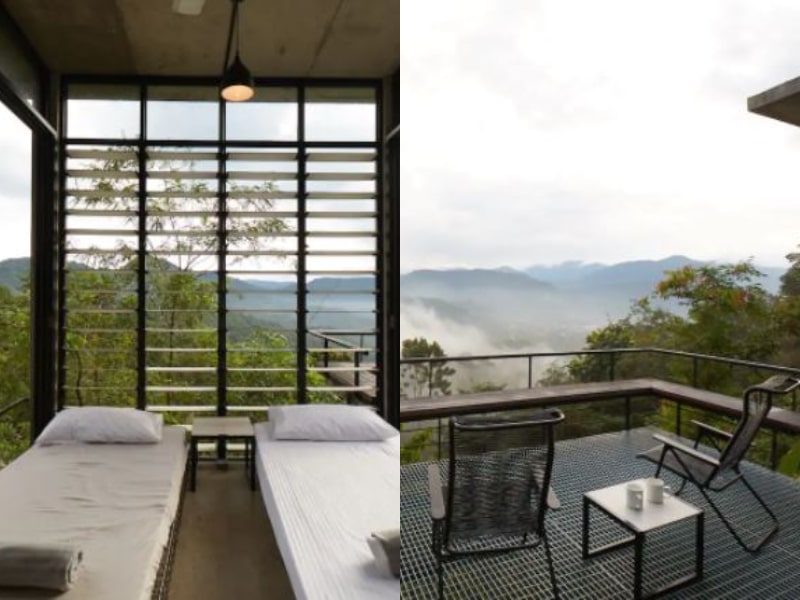 In more ways than one, the Mountain View Getaway House is like the aforementioned Hillside Batu Retreat. It boasts an open space concept, has a killer view to boot, and comes with a fully-furnished kitchen. But this Kuala Kubu Bharu homestay on Airbnb is also more compact, which makes it perfect for couples and small families. There's even a pool in case you feel like taking a dip under the stars. 
Price per night: From RM464
Accommodates: Up to six guests 
Book here
PulaiThree Retreat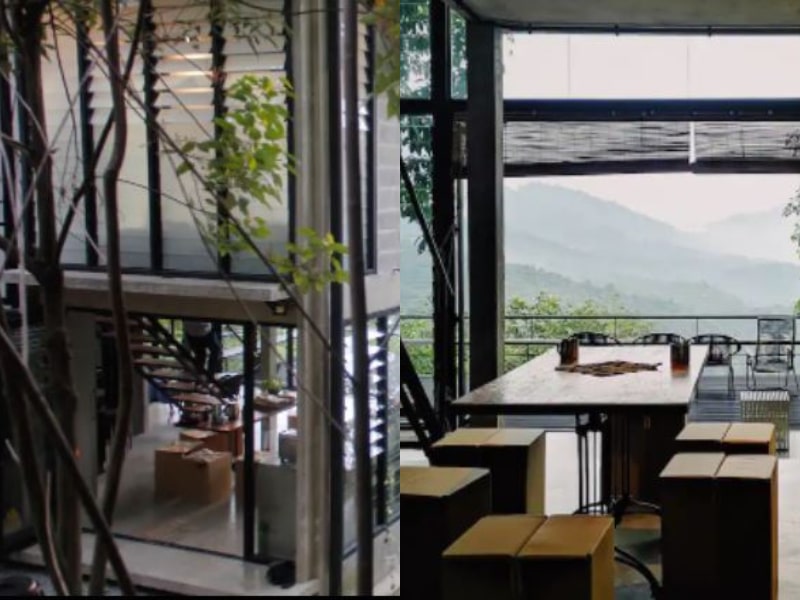 Sitting within a secluded gated community lies PulaiThree Retreat, a quaint sky villa that overlooks Kuala Kubu Bharu's misty horizons and emerald hills. The two front-facing bedrooms have attached balconies for lounging while the open kitchen and dining area at the lower patio turn even the most mundane meals into spectacular ones. 
Price per night: From RM1,009
Accommodates: Up to seven guests
Book here
The Senja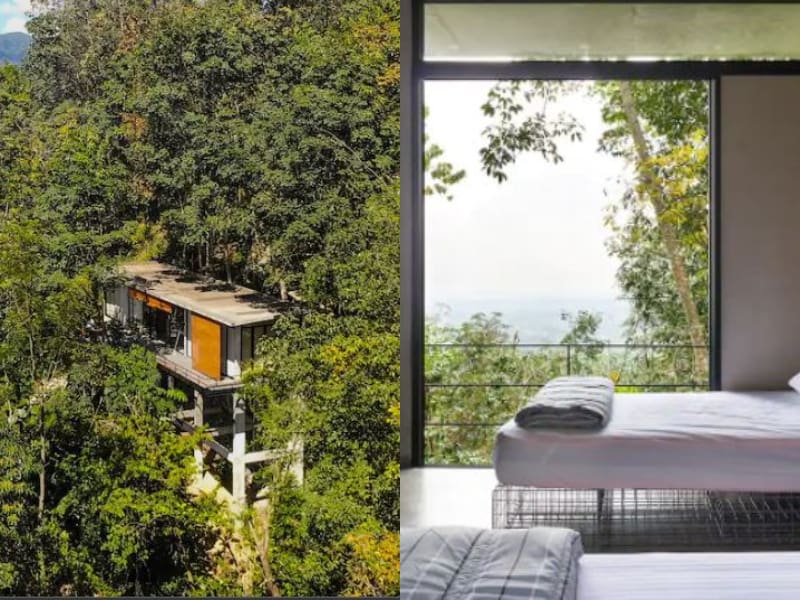 Sharing space with PulaiThree—specifically, the pool—The Senja bears an identical design with two bedrooms, six beds, and a kitchen. The villa itself is flanked by towering trees and lanky branches, which certainly adds to the nature-rich appeal of a Kuala Kubu Bharu staycation. Light refreshments, fresh towels, toiletries, and extension cords are provided together with your stay here, so you don't have to worry about basic amenities.
Price per night: From RM701
Accommodates: Up to six guests 
Book here
Sky Villa by iO Home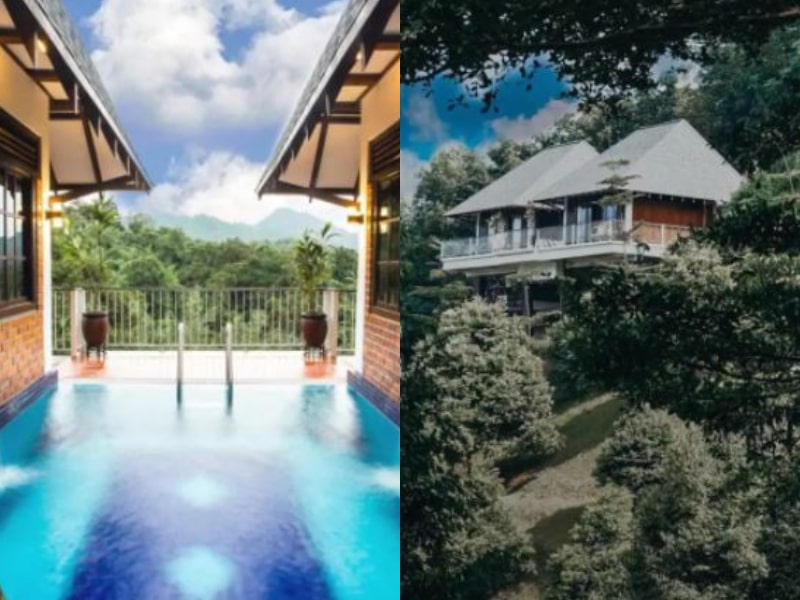 Don't mind spending a little bit more for a long-awaited, much-deserved staycation in Kuala Kubu Bharu? This exclusive abode aptly named Sky Villa ticks all the right boxes. It's private with an attached pool and BBQ deck. There are enough beds to fit up to 10 guests. And the view here is second to none, offering captivating panoramas worthy of a desktop wallpaper. 
Price per night: From RM1,316
Accommodates: Up to 10 guests
Book here
Woodhouse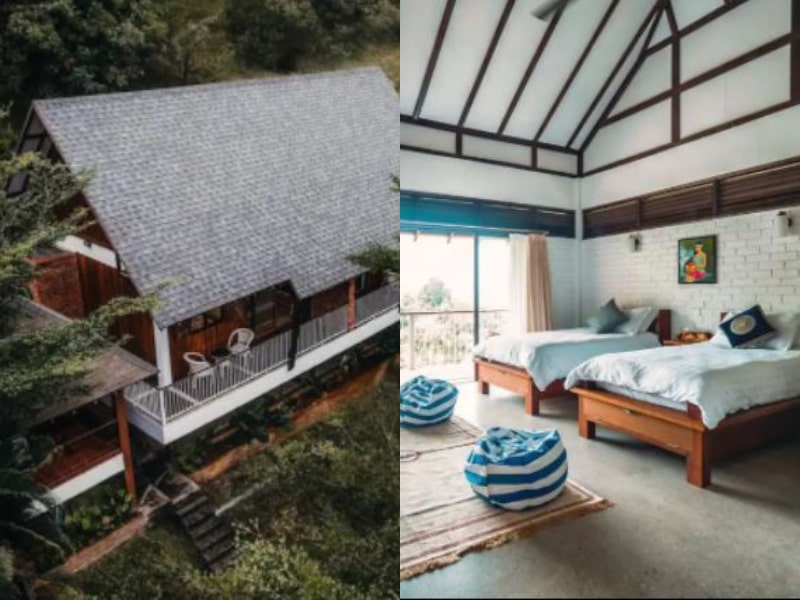 Nothing like the cabin in The Cabin in the Woods, this secluded rustic country home is where you come to recharge and escape from the city. Like the other properties on the list, lush greenery and sounds of nature are common fixtures, as with spectacular scenes of rocky mountains. Apart from an infinity pool, two spacious bedrooms, and an inviting living hall, there's even a glamping teepee tent for you to chill outdoors. 
Price per night: From RM1,724
Accommodates: Up to 10 guests
Book here
The Sticks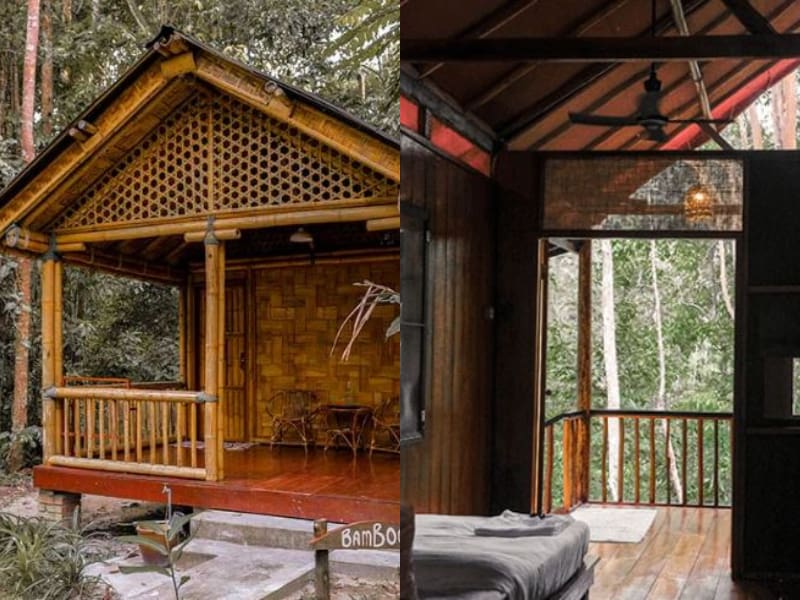 For a true off-the-grid staycation in Kuala Kubu Bharu, head to The Sticks, a glamping property featuring 12 unique tendok (a cross between a tent and a pondok). Each tendok is different, designed using sustainably sourced materials to ensure an accommodation experience in nature without discounting comfort. Caution to the workaholic: There's no Wi-Fi and reception is close to zilch. It's probably for the better because that email can wait, yes?
Price per night: From RM342
Accommodates: Up to 7 guests 
Book here
Unwind, Recharge, And Detox At A

Kuala Kubu Bharu Sky Villa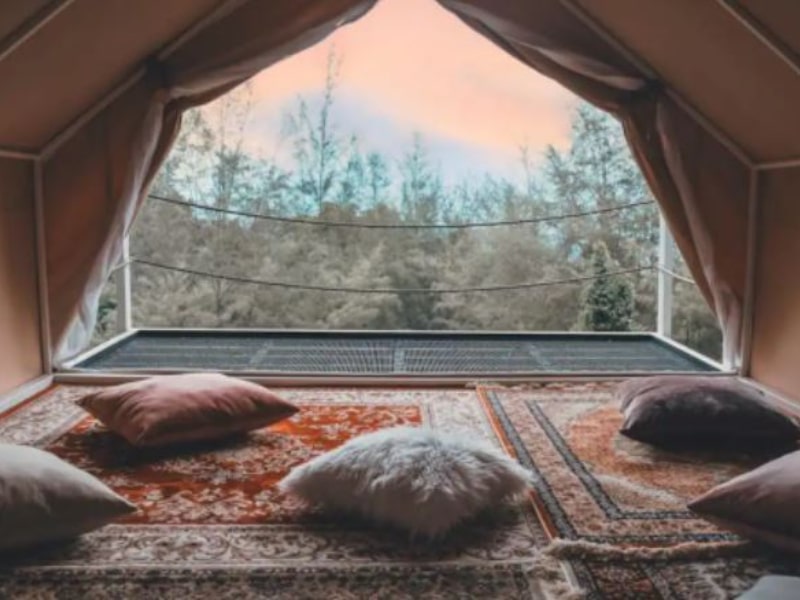 Kuala Kubu Bharu is literally a breath of fresh air amidst mass development in many parts of Selangor. The sleepy town remains largely untouched as evidenced by its colonial architecture and refreshingly relaxed traffic. Coupling the laid-back atmosphere with serene views of mountain ranges and forest reserves, it's no wonder more and more city folks are putting Kuala Kubu Bharu as one of the best staycation places in Selangor. 
Looking for places to camp in Selangor instead? We've compiled a handy list for you. Some of these places are close to majestic waterfalls as well, so don't miss out on a chance to check them out.