At long last, the state of Selangor has indicated that a ban on pet stores selling cats and dogs may be on the horizon. If this happens (fingers crossed!), the indefatigable animal shelters in Kuala Lumpur and Selangor can finally breathe a sigh of relief. After all, it's better to adopt a pet than to shop for one. And even if you can't commit to adoption, you can always channel your time, effort, or funds to support the shelters in their mission to provide safe spaces for animals in need. Below, we shine the proverbial spotlight on nine animal shelters in the Klang Valley, but there are many more out there that won't mind a helping hand!
Animal Shelters In Kuala Lumpur

And

Selangor

You Can Visit
For the purr-est form of love.
1. SPCA Selangor, Ampang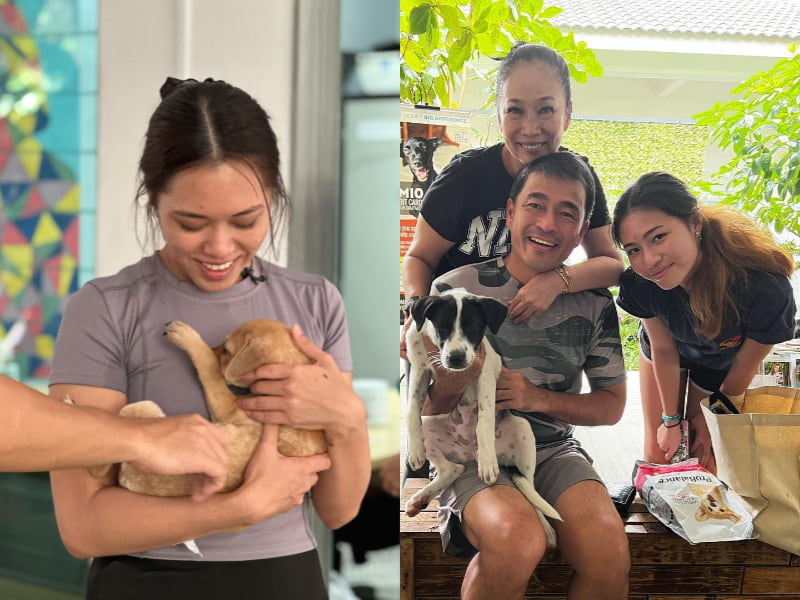 On top of its impactful work in campaigning for animal welfare, the SPCA's expansive facility in Ampang offers shelter, adoption, spaying and neutering services, and education on animal care. Those who adore animals can participate as volunteers, engaging in tasks such as housekeeping, animal socialisation, dog-walking, and assisting with office duties and roadshows. But if neither adoption nor volunteering fits into your busy schedule, you're absolutely welcome to just spend an hour or two with the animals.
Address: Jalan Kerja Ayer Lama, Ampang Jaya, 68000 Ampang, Selangor
Opening Hours: Tue – Sun: 10am – 4pm
Contact: 03-4256 5312 | enquiries@spca.org.my
Website | Facebook | Instagram
2. KL Pooch Resort & Rescue, Kalumpang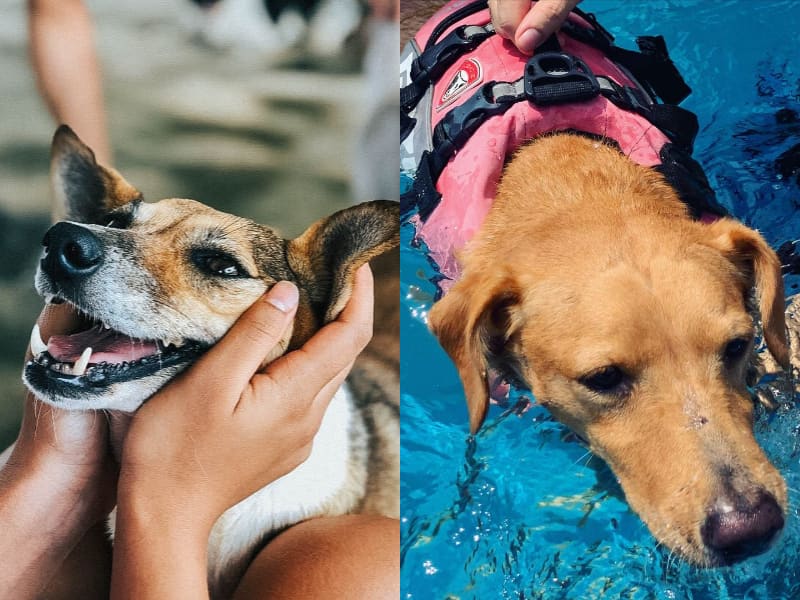 As a self-sustaining animal shelter in Kuala Lumpur, the KL Pooch Resort & Rescue (KLPRR) provides boarding, grooming, and recreation, on top of a home for rescue mutts. This source of income ensures resident canines are able to receive prompt medical care, nutritious sustenance, a clean living environment, and the best handicapped aids. Adoption and sponsorship options are available. Or else, lend a hand as a volunteer or make a donation to KLPRR to spur their efforts in spaying and neutering local strays.
Address: Kalumpang, 44100 Kerling, Selangor
Opening Hours: 
Wed – Fri: 10am – 4pm
Sat & Sun: 10am – 6pm
Contact: 016-233 3647 | admin@klpoochresortandrescue.org
Website | Facebook | Instagram
Related: 9 Best Pet Friendly Parks In Klang Valley To Bring Your Fur Babies For Walkies
3. Second Chance Animal Shelter, Hulu Langat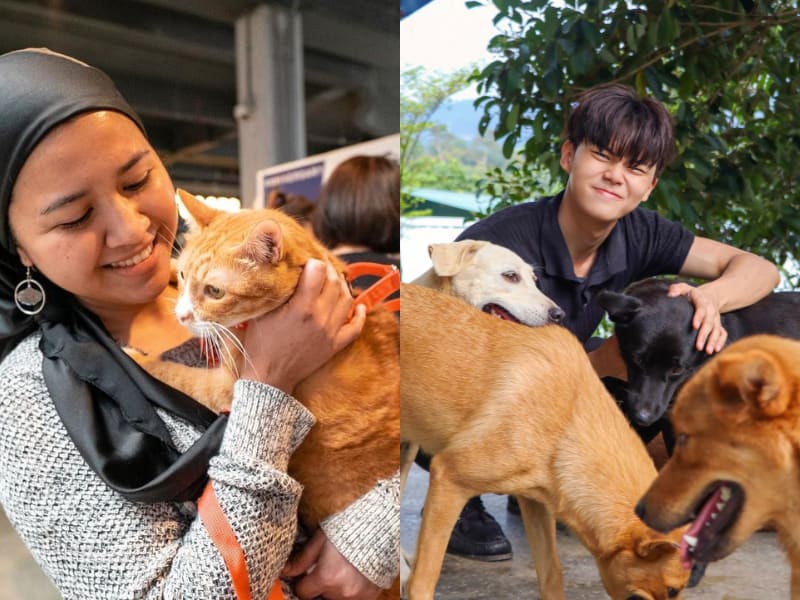 From 12 puppies to a thousand rescues, the Second Chance Animal Shelter (SCAS) has come a long way. Today, the full-blown pet refuge rehabilitates abandoned cats and dogs, and works with a team of dedicated volunteers to find the endearing animals new homes. Similar to other animal shelters in Kuala Lumpur, the SCAS relies heavily on public support for funding, and welcomes volunteers, donations, or purchases from their Facebook shop to continue their vital mission.
Address: Pekan Batu 14, Hulu Langat, 43100 Hulu Langat, Selangor
Opening Hours: 
Public visitation: Sat, 11am – 3pm
Weekday visitation: Strictly by pre-booked appointment only
Contact: 012-919 2263 | info@secondchance.com.my
Website | Facebook | Instagram
4. PAWS Animal Welfare Society, Ara Damansara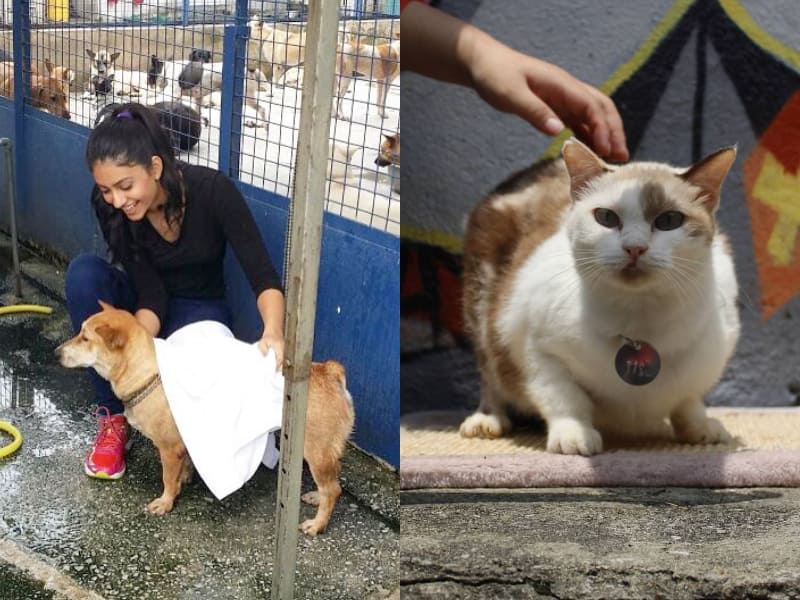 PAWS is another non-profit animal shelter in Selangor that cares for hundreds of unwanted dogs and cats. Each animal is vaccinated, dewormed, and spayed or neutered before being put up for adoption, so you can bring home a fur kid that's healthy and well-adjusted. Prospective adopters will need to visit the shelter, complete an interview, and provide a minimum donation. Otherwise, volunteering or donating to PAWS' fundraising initiatives are also great ways to support the cause.
Address: Lot 93316-93317, Jalan PJU 1A/20, Ara Damansara, 47301 Petaling Jaya, Selangor
Opening Hours: Thu – Tue: 9am – 4pm (closed on public holidays)
Contact: 011-2193 5651 | pawshelter@gmail.com
Website | Facebook | Instagram
5. My Pets Haven, Setia Alam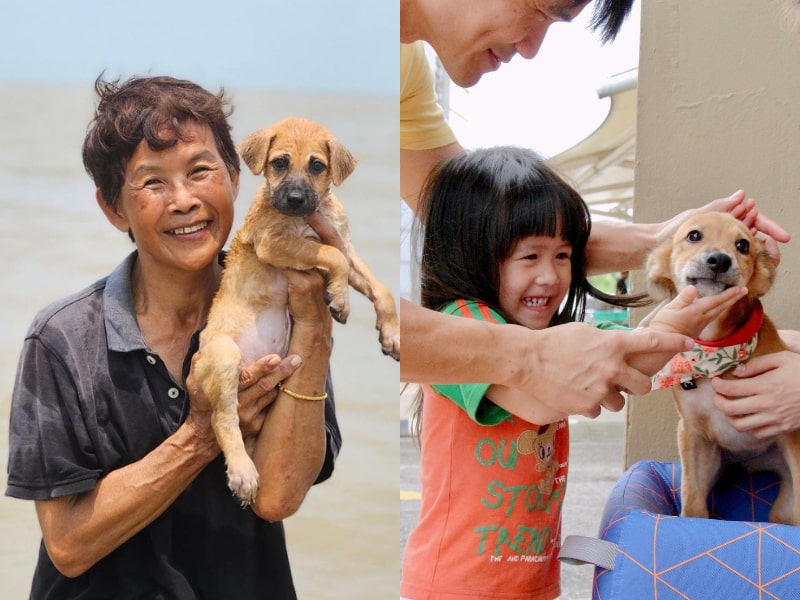 Operated by the big-hearted Aunty Aileen, My Pets Haven serves as a temporary animal shelter in Kuala Lumpur that houses street-rescued critters until they find adoptive families. Services like grooming, boarding, and pet food sales are offered to supplement rental expenses. However, monetary contributions from the public are still needed to fund rescue work, spaying, neutering, vaccinations, medical treatment, and other essentials. If you're tight on funds, offering time as a volunteer to assist with the shelter's daily tasks is equally valued and appreciated!
Address: 11-1, Jalan Setia Prima S U13/S, Setia Alam, 40170 Shah Alam, Selangor
Opening Hours: Daily, 10am – 8pm
Contact: 019-663 2828 (Aileen) | lovemypetshaven@gmail.com
Website | Facebook | Instagram
6. Woo & Meow Animal Shelter, Hulu Langat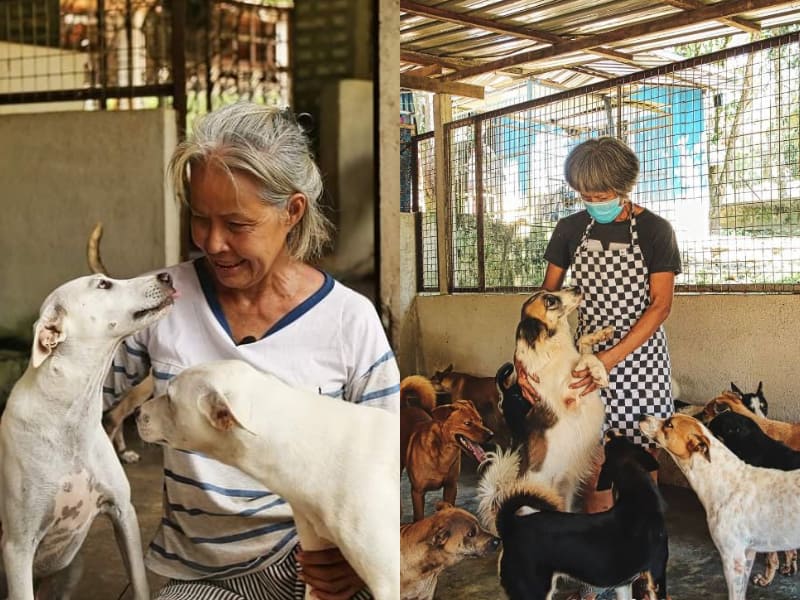 For 10 years now, the sprightly Aunty Kim has been running the Woo & Meow Animal Shelter in Hulu Langat. She tends to the numerous dogs under her care, finding happiness in their loyalty and companionship. Though Aunty Kim has been dipping into her savings to sustain the shelter, contributions in the form of donations or dog sponsorships are encouraged to ensure proper nourishment and shelter for the pooches. Opting for adoption, however, remains the most effective means to assist, as it can make room for other animals in need.
Address: 6683, Jalan Sungai Tekali, Kg. Kenangan 18, 43100 Hulu Langat, Selangor
Opening Hours: Daily, 8am – 6pm
Contact: 018-7777 698 (WhatsApp) | info@woomeow.org
Website | Facebook | Instagram
7. Katzen Cat Sanctuary, Shah Alam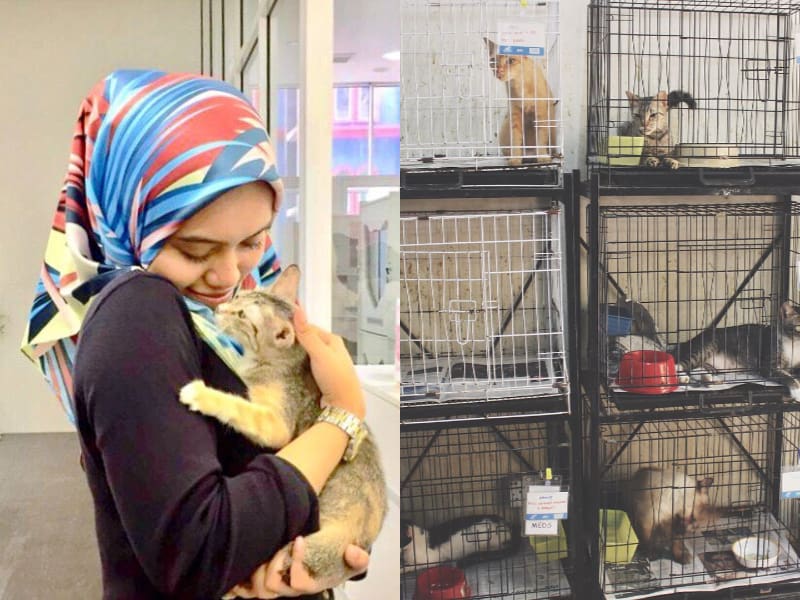 Prefer feline company? Back the Katzen Cat Sanctuary, founded by siblings Suraya and Shariza. This shelter, comprising 70-odd cats, specialises in caring for elderly, ailing, and special-needs cats. They're not up for adoption, but donations in-kind like cat food, medicine, and toys are accepted, as are cash contributions. The proceeds aid the sanctuary's upkeep, as well as future plans to improve facilities.
Address: 27-G Jalan Nautika B U20/B, Pusat Komersial TSB, 40160 Shah Alam, Selangor
Contact: 017-878 3040 (WhatsApp) | sanctuary@katzen.org.my
Website | Facebook | Instagram
Related: 8 Cat Hotels In KL & Selangor To Keep Your Furry Friend While You're Away
8. Malaysia Independent Animal Rescue, Semenyih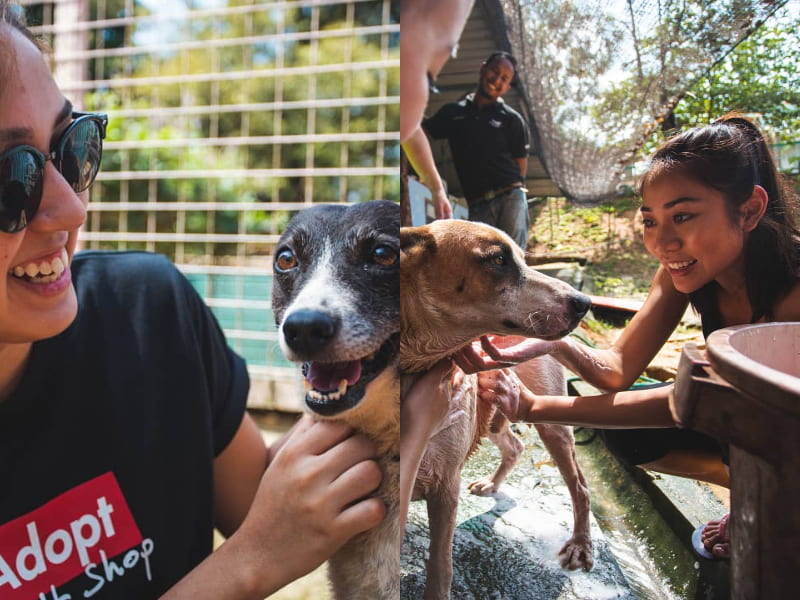 Based in Semenyih, Malaysian Independent Animal Rescue (MIAR) is an animal shelter devoted to rescuing homeless dogs in Selangor from various threats, including euthanasia, abandonment, neglect, and abuse. MIAR ensures these dogs are spayed or neutered and nursed back to health before finding them permanent homes. The adoption process here is meticulous, as MIAR takes time to educate potential owners about the commitments required of dog care. But you can also support MIAR's mission by making a donation of funds or supplies.
Address: 2090, Jalan Bangi, Kg. Sungai Purun, 43500 Semenyih, Selangor
Opening Hours: Daily, 10am – 4pm
Contact: 016-997 5301 | miardog@gmail.com
9. Lost Animal Souls Shelter, Ampang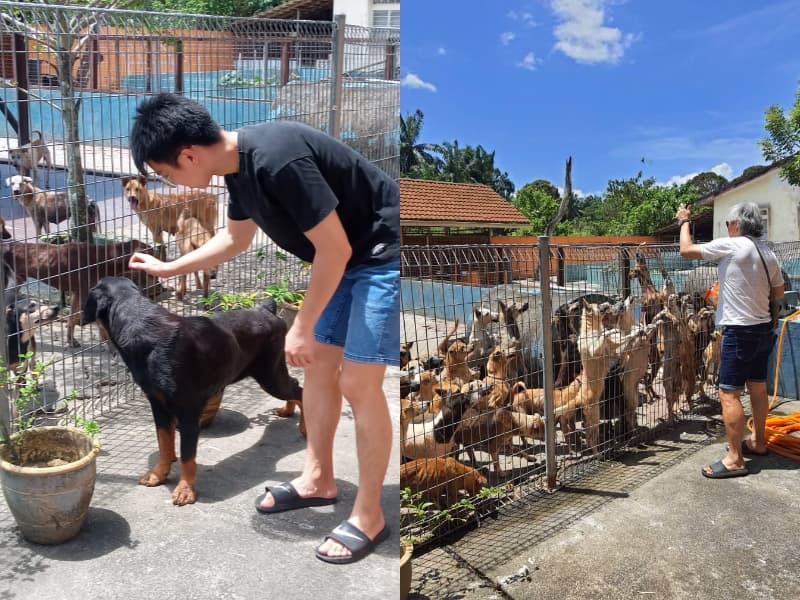 Another non-profit, no-kill animal shelter in Kuala Lumpur is the Lost Animal Souls Shelter (LASS), which houses more than 250 underprivileged canines. Besides public donations and voluntary aid, LASS is always on the lookout for an extra pair of hands to bathe the dogs and keep them fresh. The shelter is also a firm believer in 'A Dollar A Day Saves A Life', so if you're financially able, a monthly contribution to the shelter can help keep it afloat.
Address: 1550, Jalan Merpati, Taman Zooview, 68000 Ampang
Opening Hours: Daily, 10am – 4pm
Contact: 016-330 9637 | lostanimalsouls@yahoo.com
Bring Pet Food And Supplies When You Visit An

Animal Shelter In Kuala Lumpur

 And

Selangor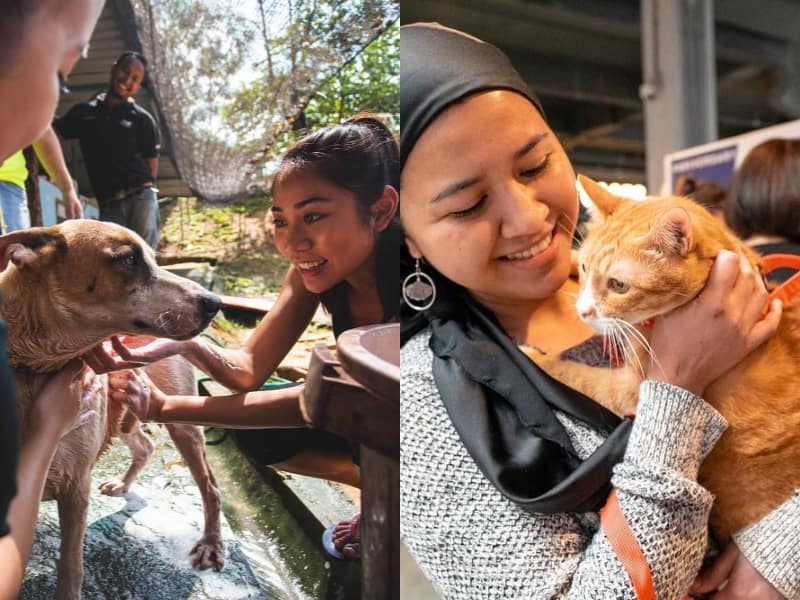 Before visiting any of these animal shelters in Kuala Lumpur or Selangor, we strongly encourage you to get in touch with the facility and enquire if there are any supplies you can bring along. Pet food, toys, blankets, towels, and cleaning supplies are generally useful, but it's best to ask ahead. (Pro tip: Explore the Shopee Pets Mart for excellent bargains on pet essentials!) And perhaps the most important thing to bring—respect and compassion. Treating the animals and shelter staff with kindness will go a long way to making them feel seen and appreciated.
Are you here, dear reader, because your child is yearning for a pet? You might want to ask yourself these six questions and consider starting with a low-maintenance pet before you initiate the adoption process.