The Mid-Autumn festival is the only time of the year when we get to indulge in all things mooncakes. But it is more than just sampling different mooncake flavours and stuffing ourselves full of the delectable delicacy. It is also about the tradition of gift-giving to show appreciation to our loved ones and acquaintances. When it comes to that, pretty packaging is a must! The boxes that the pastries come with are just an important part of the whole mooncake consumption experience. With that, if you are planning to gift mooncakes to your relatives, friends, and colleagues and need some aesthetic packaging, here are some of the best mooncake box design that are readily available to purchase.
9 Best

Mooncake Packaging

 You Can Buy In Malaysia
From rabbit to Minion, there is no shortage of eye-catching mooncake box design!
1.   Rabbit Motif Mooncake Box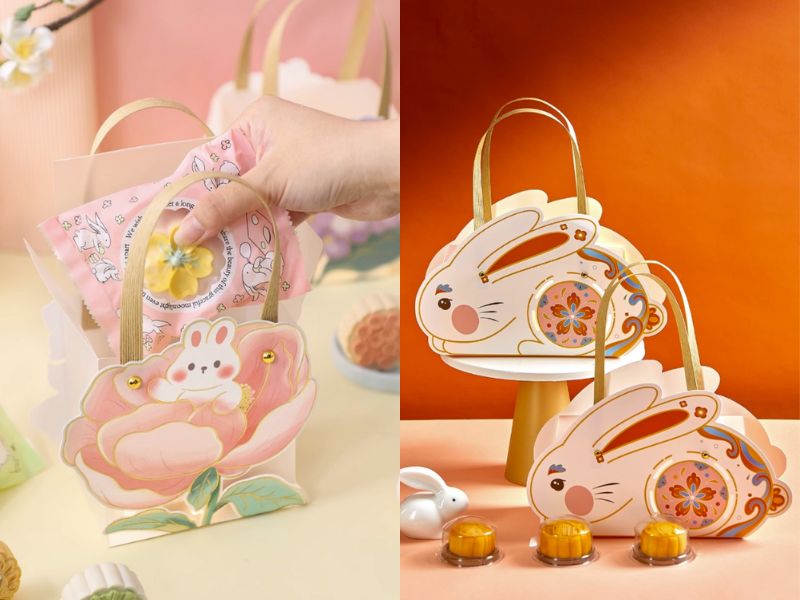 This year being the Chinese zodiac year of the Rabbit, it is only apt to gift your mooncakes in rabbit-themed packaging! There are plenty of choices available, and this store offers a few cute designs to choose from. There's a flower-shaped design with an adorable rabbit motif and a rabbit-shaped one for extra cuteness!
2.   Big Ribbon Mooncake Box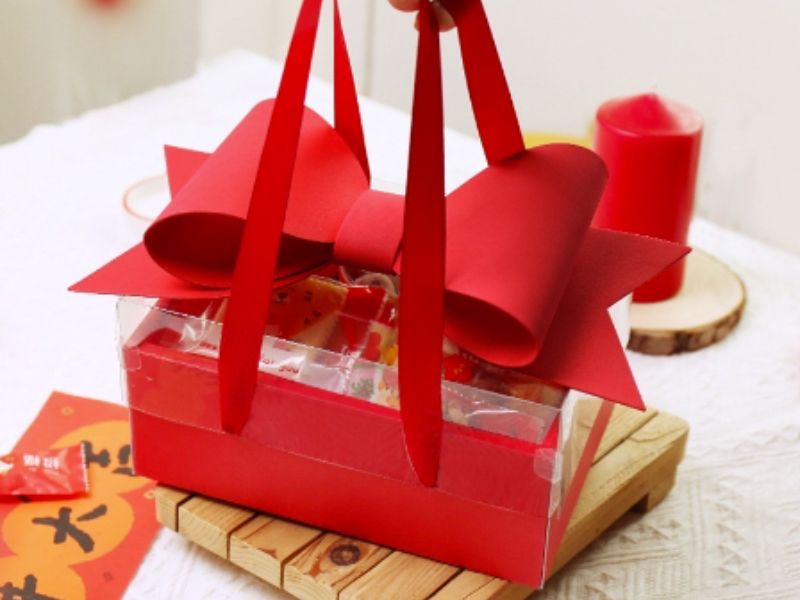 Nothing makes a gift more presentable than a ribbon. Put your mooncakes in this striking red box and top it off with a giant ribbon that will surely delight the receiver (and make for good Instagram content). What's good about this gift box set is its practicality—the receiver can reuse it to package their gifts to be given to another recipient!
3.   Luxury Handbag Mooncake Box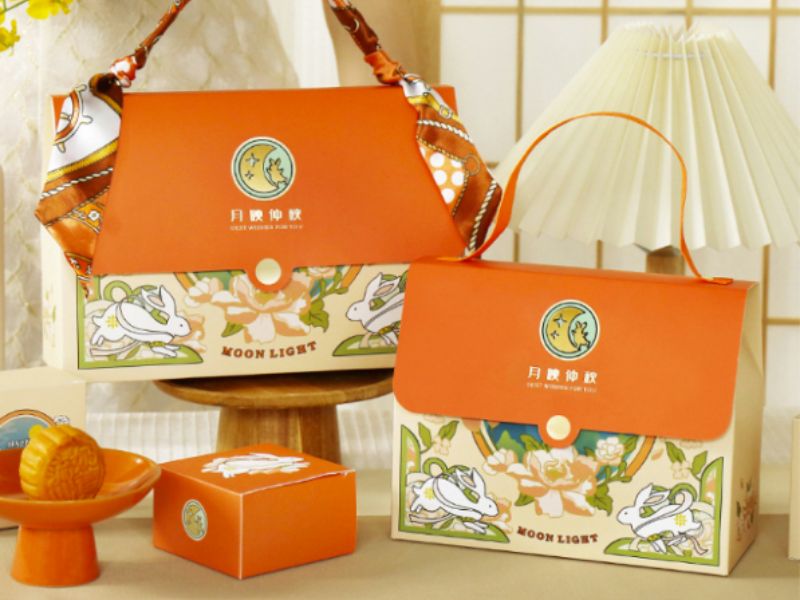 How about a mooncake box design shaped like a women's handbag? If your recipient is a handbag collector, this will surely elicit some giggles or at least put a grin on her face. Who knows, she might have a good laugh out of toting it around.
4.   Lantern Mooncake Box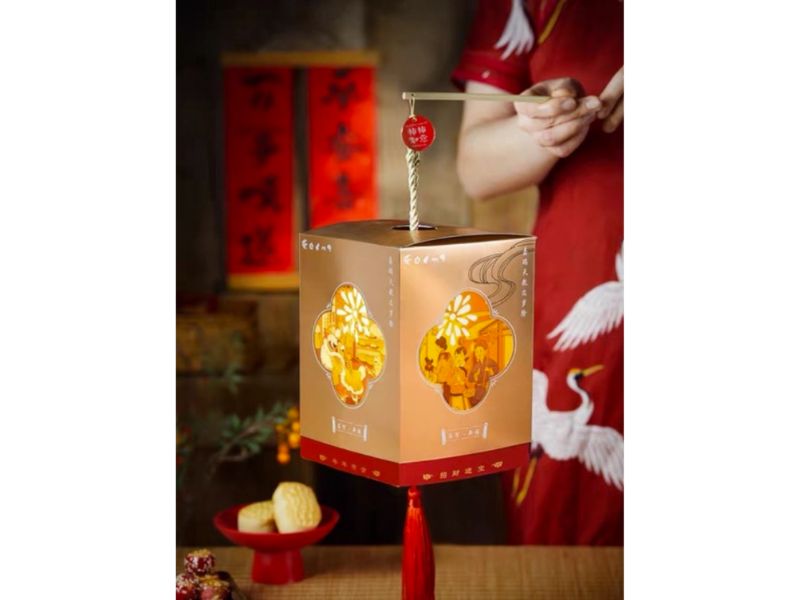 Besides mooncakes, another important cultural aspect of the Mid-Autumn festival is the parading of lanterns. As with tradition, families with young children would go on walks with lit lanterns on hand as a good family bonding time. Bring some fun into mooncake packaging with this lantern-shaped box. If your recipients have a resourceful and creative mind, they can even turn it into an actual, usable lantern!
5.   Cute Animal Motif Mooncake Box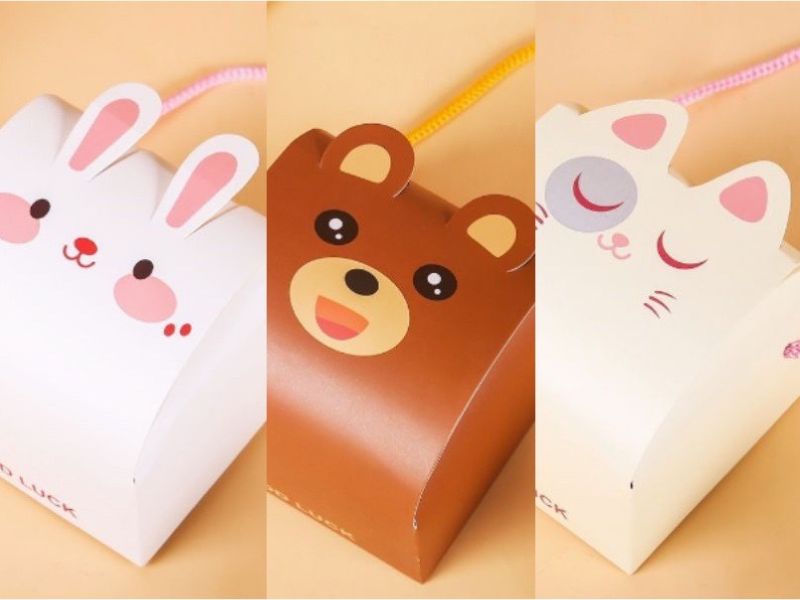 Gifting mooncakes to kids? Then these are the best mooncake packaging you're looking for. Coming in single packs, they are perfect for distributing mooncakes to the little ones. With design motifs featuring the face of a rabbit, cat, or bear, children will adore the box just as much as the pastry inside!
6.   Bunny Ears Mooncake Box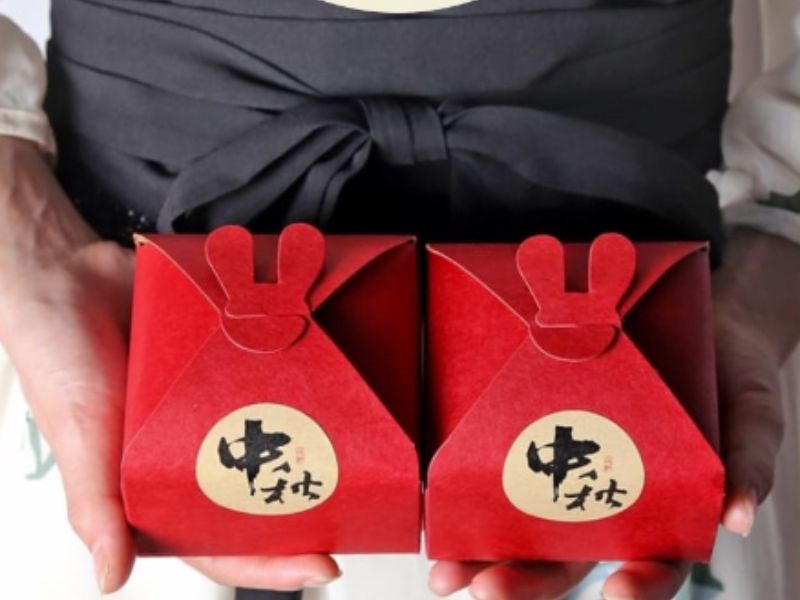 Similar to the cute animal motif mooncake box as featured above but more suitable for adults. These packaging are great for gifting single mooncakes, but instead of just a plain design, it has a bunny ear-shaped clasp that keeps to the zodiac theme and makes things playful and delightful.
7.   Minions Mooncake Gift Set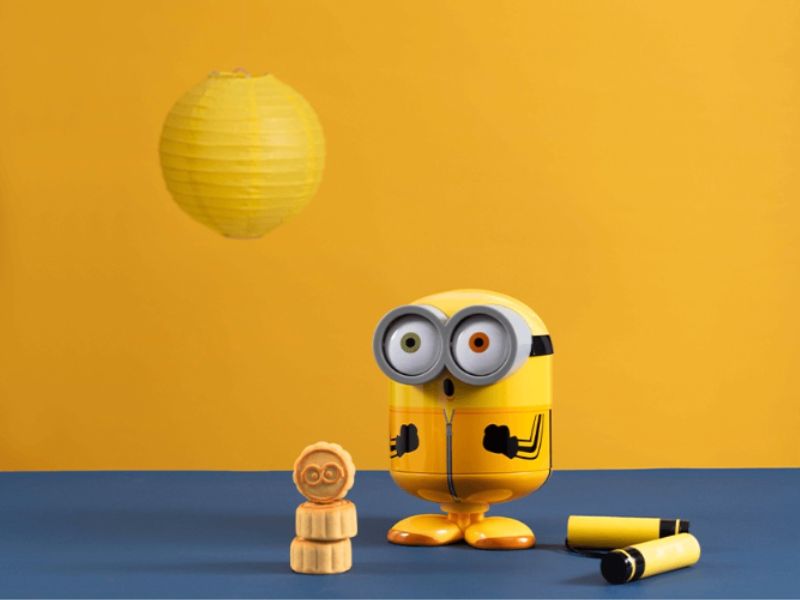 If you know someone who is a huge Minions fan, and you don't mind splurging a little bit for that person, look no further than getting this limited edition Minions mooncake gift set. Not only will your mooncake gift be rated the best, but the Bob-shaped box figurine will likely find a permanent display spot in your recipient's home. That way, you know your gift is truly treasured.
8.   Cube Magic Mooncake Box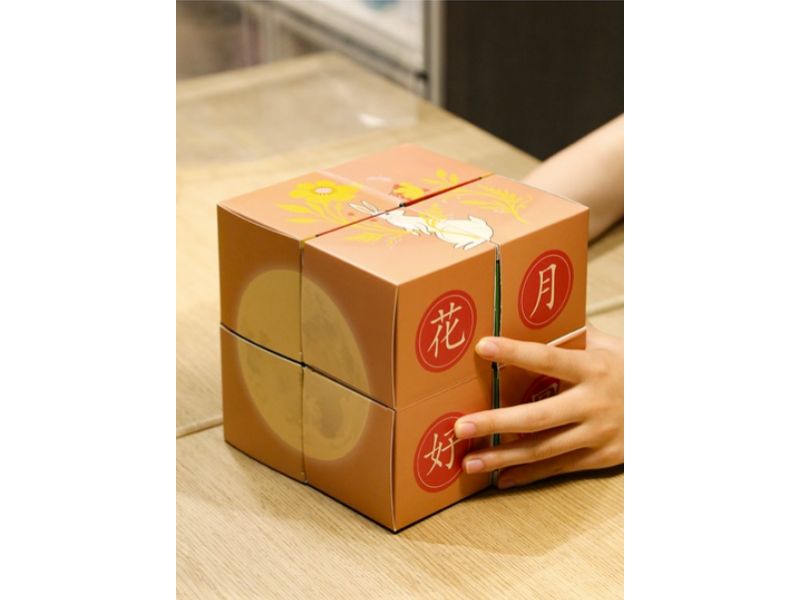 Pretty packaging is nice to look at, but most of them open just like any other box. This Rubik's Cube-inspired mooncake box design, however, adds some fun to the "unboxing" experience by mimicking the block-shifting mechanism. It even transforms into another look once you flip the boxes inside out. There are enough rooms to store eight mooncakes in total.
9.   Elegant Mooncake Box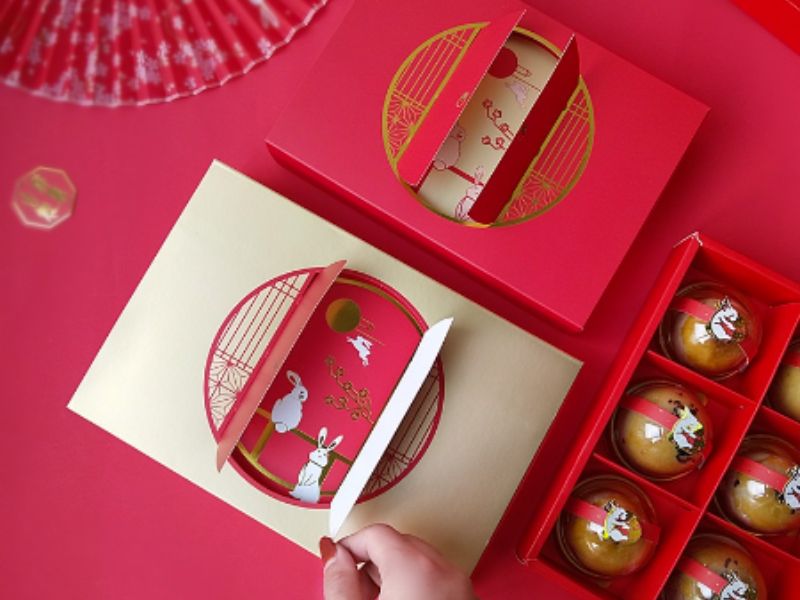 If you're not a fan of all the fancy mooncake box design and would like to keep things simple and tidy without sacrificing style, consider these elegant mooncake packaging boxes. There are many different designs to choose from, and they all feature subtle rabbit motifs which is a nice touch. Available in a few sizes, you can get one that stores two, four, or six mooncakes. On top of that, you can also include a carrying paper bag to complete the gift set.
Spread Some Extra Joy With These Fun

Mooncake Packaging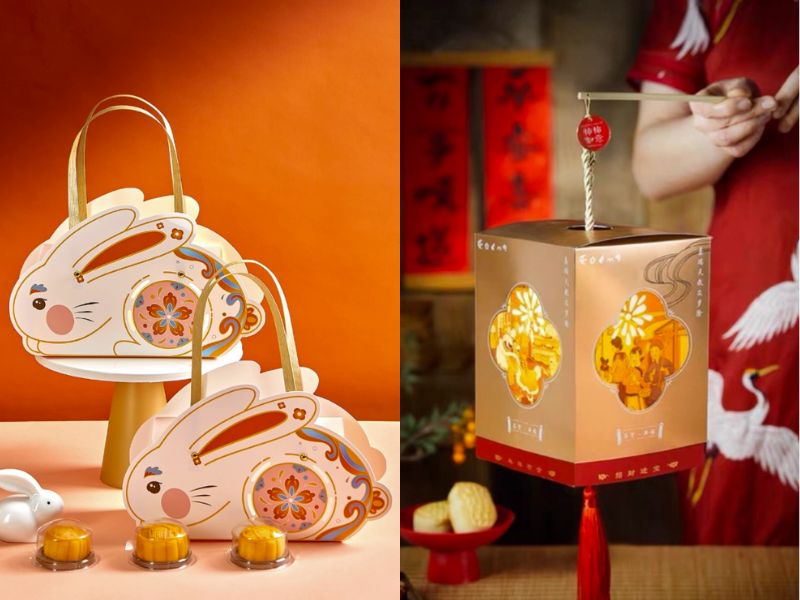 Whether you're repackaging mooncakes you bought or made some yourself to give away, you'll want to put them in pretty boxes to suit the occasion! They are readily available, don't cost much, and will bring a smile to recipients' faces. After all, it is the little things that count!
Looking for mooncakes recommendations? Here are the best mooncake brands in Malaysia to check out. And if you're keen on making some yourself, you can try some of these easy standard mooncake and jelly mooncakes recipes at home.