Not sure about you, but it feels like last year's Mid-Autumn Festival was just a few months ago. But time waits for no man, and the 2022 instalment of the annual celebration is right around the corner. Hey, we have nothing to complain about since mooncakes are such delicious treats anyway. Plus, they now come in a multitude of flavours packed in gift-ready boxes. So if you're shopping for the best mooncakes in Malaysia, we've done the guesswork for you. Zoom in on these options below!
Where To Get The

Best Mooncakes In Malaysia
From traditional options to adventurous new flavours, these brands have all you need to satisfy your mooncake cravings. 
1. Yu Ai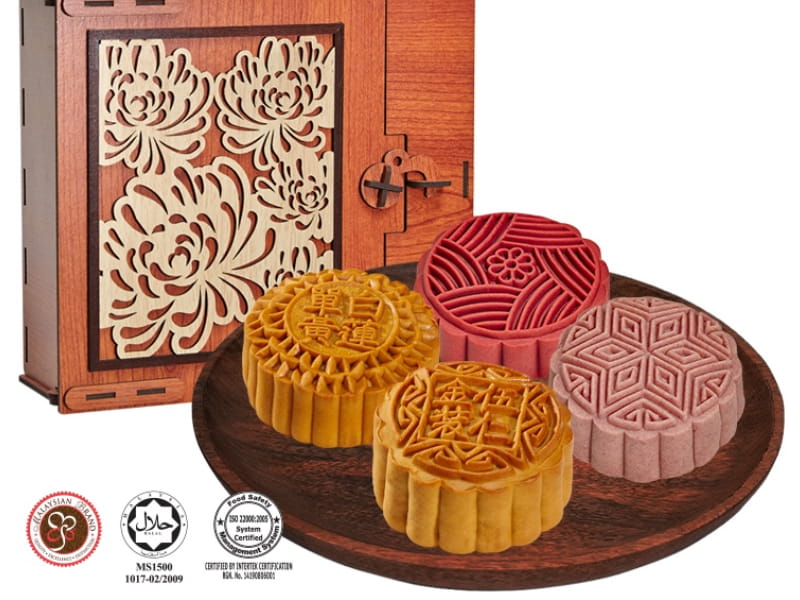 Boasting three decades of experience, Yu Ai has been one of the go-to spots for the best mooncakes in Malaysia. Take your pick from the signature offerings consisting of delectable fillings like sago and taro to red velvet caramel latte. But if you're more of a traditionalist, opt for the ones with salted egg yolk for an authentic taste. What's more, each mooncake is made without preservatives and contains low sugar content. Win-win!
2. Bee Cheng Hiang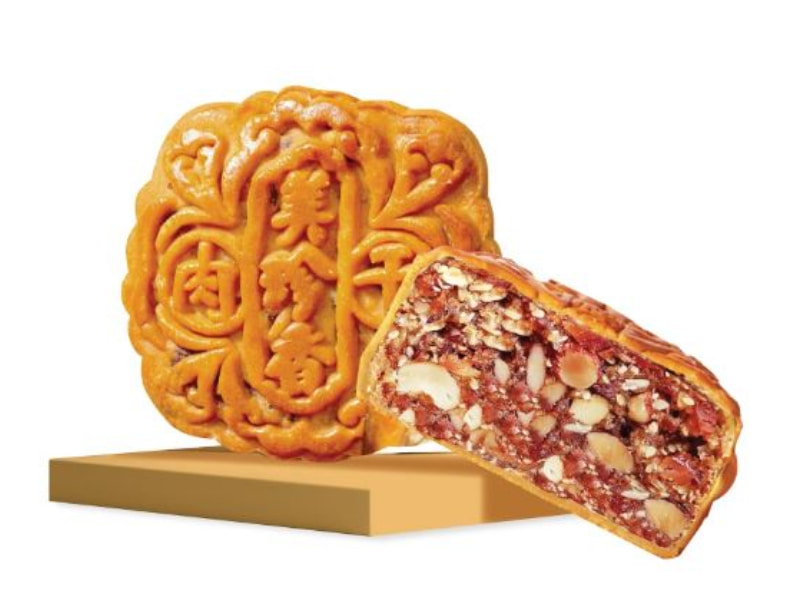 You may know Bee Cheng Hiang for its wonderfully charred bak kwa, but it also makes variable types of mooncakes that are worth every calorie. Great for gifting or indulging at home, expect a combination of creative and traditional flavours including white lotus, chicken floss, and of course, bak kwa. And if you're looking for a unique gift box, check out the chess set in which each mooncake has a chess motif moulded on top of it.
Related: 7 Finger-Licking Good Bak Kwa Brands In Malaysia To Snack On
3. JMM Cookies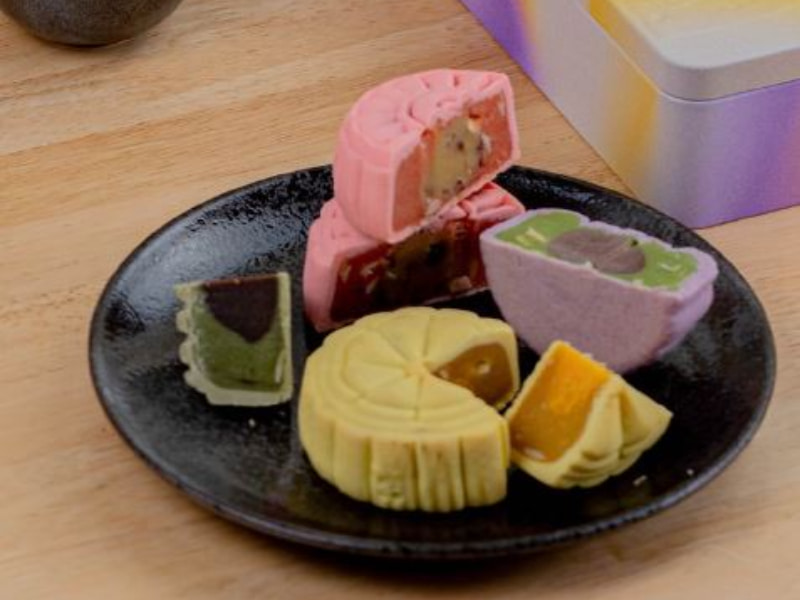 This Mid-Autumn Festival, Muar's JMM Cookies are once again enticing tastebuds with new flavours and crowd favourites. On the former, there's plenty to be excited about. The Lava Tiramisu comes stuffed with gooey coffee and chocolate sauce that will send the senses tingling, while the Pandan Mung Bean intertwines sweet and savoury in a harmonious dance. If you're craving the best mooncakes in Malaysia with ingenious pairings, JMM Cookies should be on your radar.
4. Yong Sheng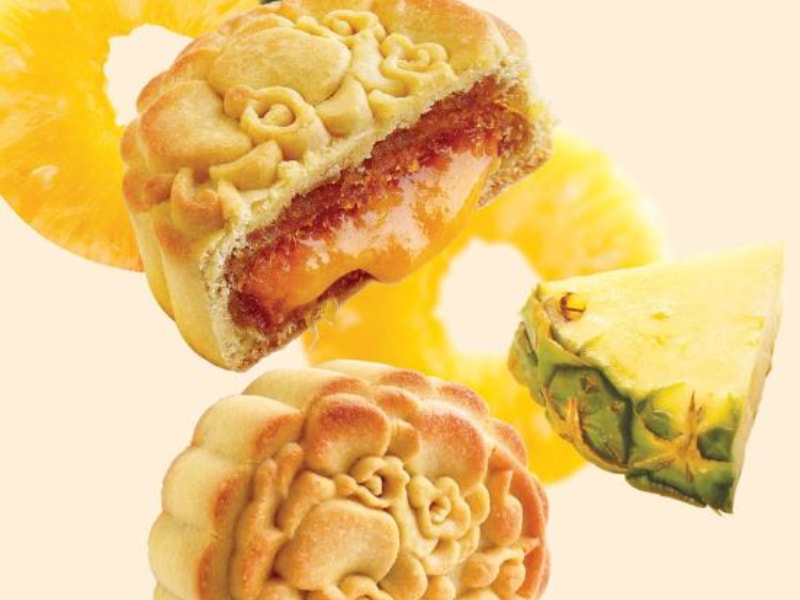 Yong Sheng is a reliable one-stop shop for all-year-round gifting, so it only makes sense that you can find all types of mooncakes on the menu. Treat yourself or a loved one with the Taste of Autumn bundle, consisting of mooncakes filled with dragon fruit, pandan, pineapple, and black sesame puree. Or go the traditional route with a bundle of four baked mooncake flavours. 
5. Hejia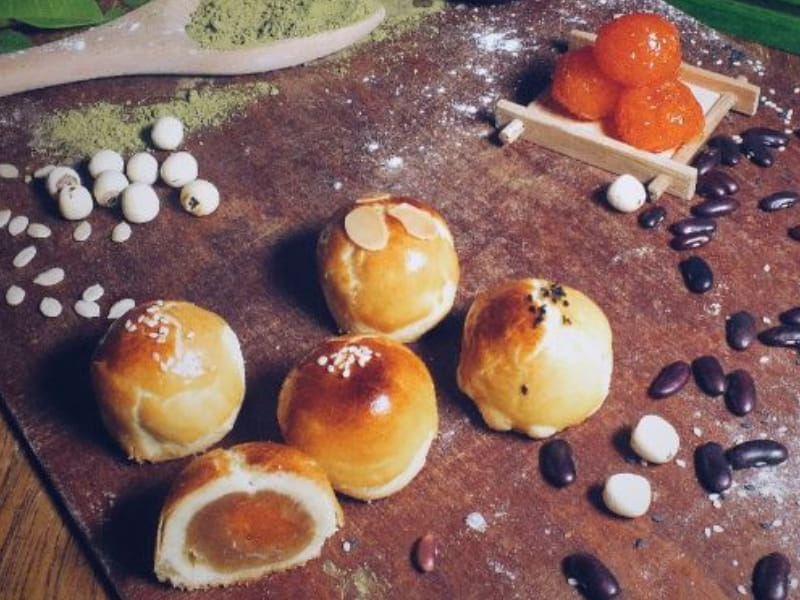 Shanghai mooncakes are Hejia's speciality. They're characterised by flaky shortcrust pastry—akin to the buttery crust of pie dough—that contrasts well with traditional sweet fillings. Hejia's creations span flavours like durian lotus, green tea, and lotus, with full-bodied whole salted egg yolks. The heavily stylised packaging mirrors the contents as oriental motifs adorn the box from end to end. 
6. Yew Chian Haw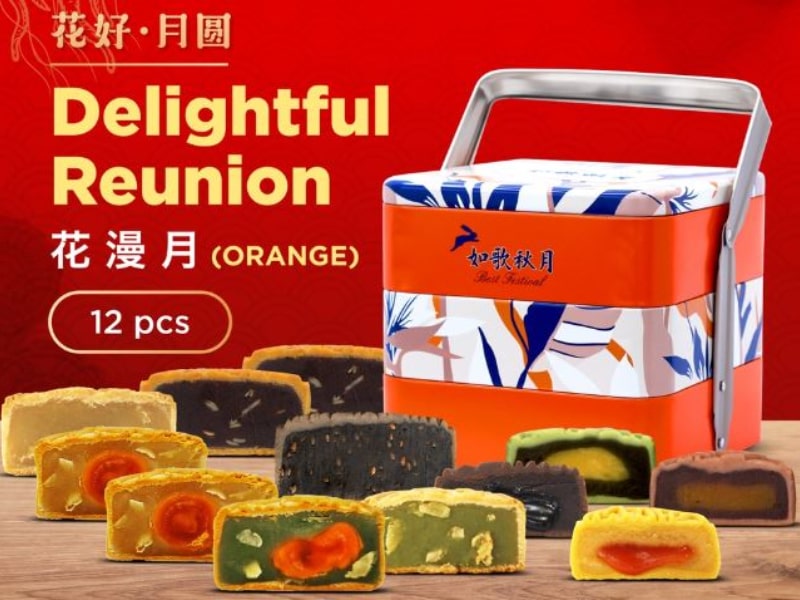 For convenient gifting of some of the best mooncakes in Malaysia, the low-sugar options from Yew Chian Haw come encased in a myriad of elegant baskets, adorned with various ornaments that feel luxe to the touch. The inside of each box can come filled with classic lotus with single salted egg yolk, pandan lotus or matcha buttermilk, and sweet potato pumpkin. 
7. Hong Kong MX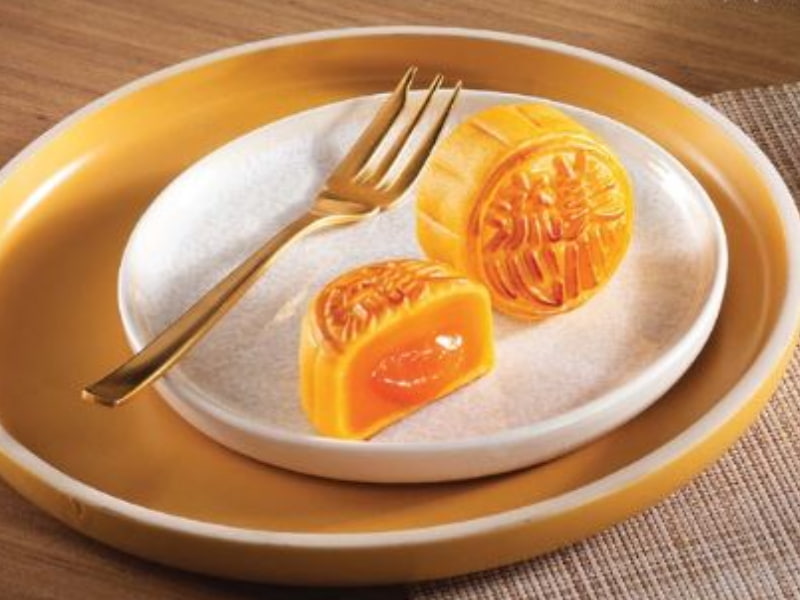 Bite into an explosion of flavours with Hong Kong MX's exquisite Lava Custard mooncakes. Baked with premium ingredients like French butter and coconut cream, each mooncake has a molten centre that erupts the moment you bite into it, resulting in a rush of golden brown gravy that pleases the palate. 
8. Hilton KL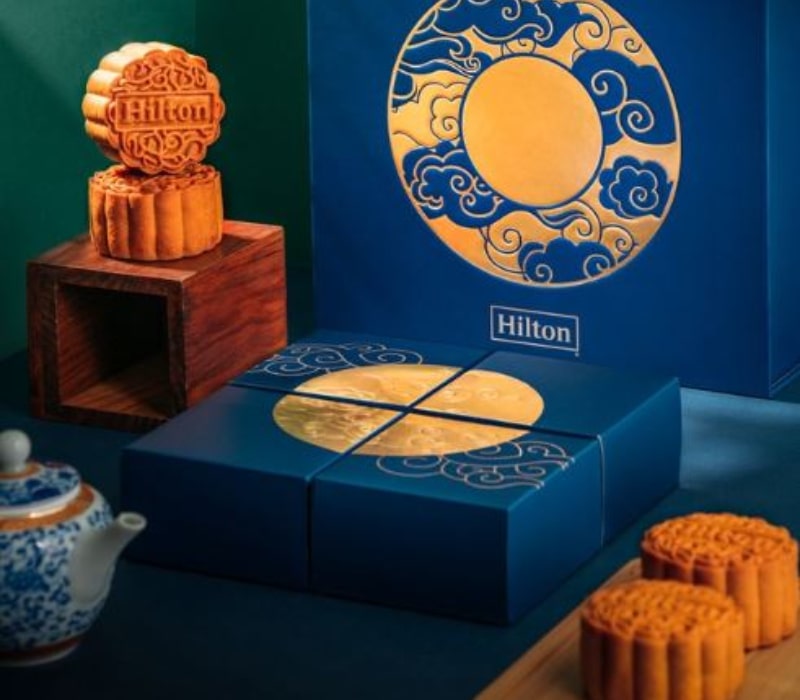 Hilton KL ushers in the Mid-Autumn festivities with a special ensemble of traditional mooncakes that's bundled up in a sleek royal blue and gold box. Flavours include white lotus paste and red bean paste with almond flakes. As a personalised nod, each mooncake has the Hilton logo moulded on top. 
9. Sugar Pastry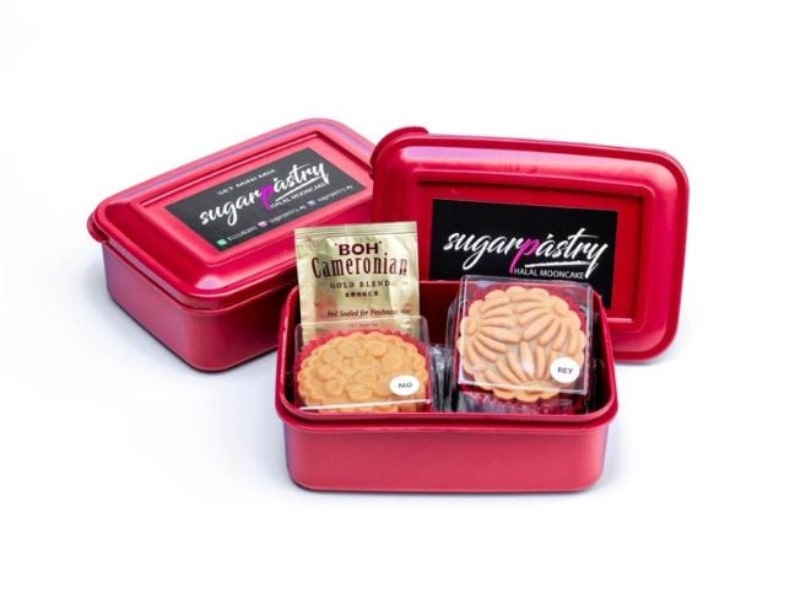 Sugar Pastry makes some of the best halal mooncakes in Malaysia. This season's rotation consists of over 15 types of yummy mooncake flavours like red bean egg yolk, mung bean double egg yolk, pandan melon, and more. Every purchase comes bundled in a customised box, plastic cutleries, and a tea sachet to pair with the mooncakes. 
10. Tai Thong
Apart from operating a chain of Chinese restaurants throughout the country, Tai Thong is also renowned for its types of lovely mooncakes, which are expertly batch-made with choice ingredients. If you find the choices overwhelming, go for the presentable box sets. You'll get a taste of different flavours in one joyous package! 
11. Grand Millenium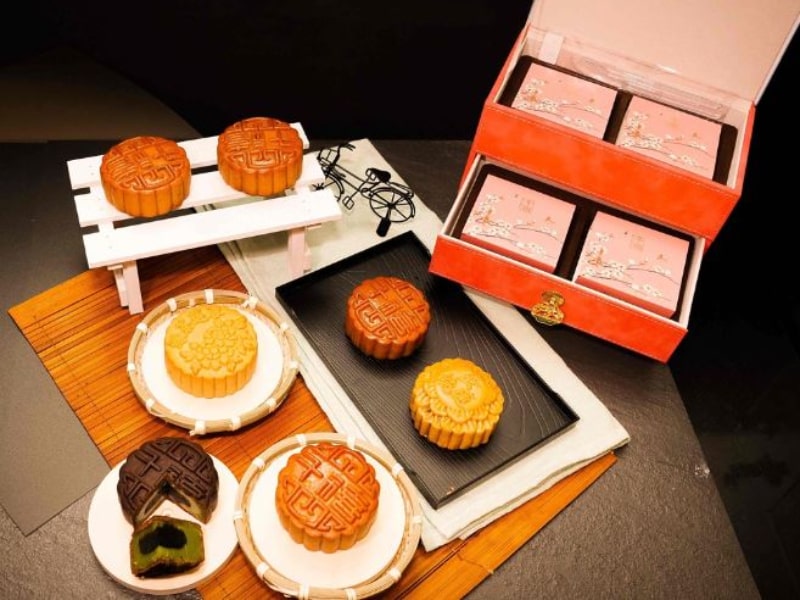 This year, Grand Millenium creates a mooncake set fitting its reputation as one of the most recognisable hotels in Bukit Bintang. Halal-certified, it features a trifecta of three scrumptious mooncake flavours in an appealing drawer box that comes in either red or blue. 
Indulge In This Mid-Autumn Festival With The

Best Mooncakes In Malaysia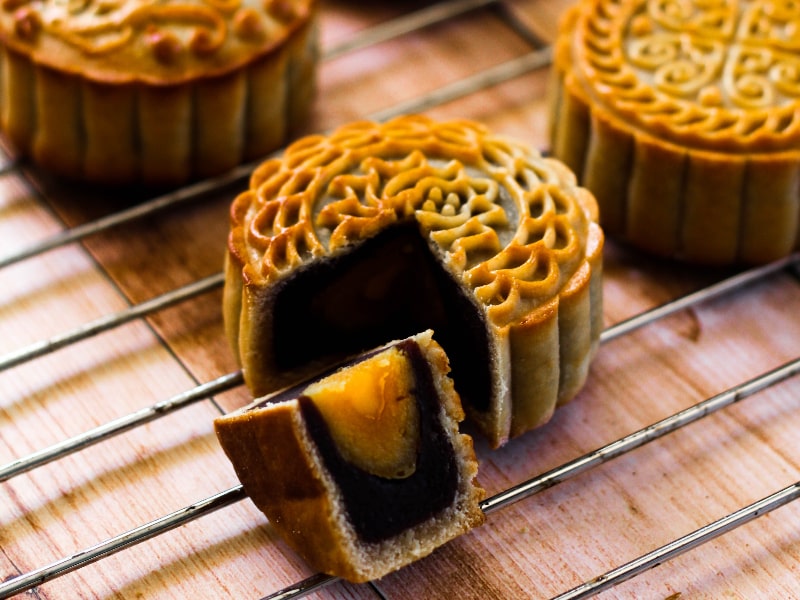 And here you go, a list of the best mooncakes in Malaysia to complete this year's Mid-Autumn Festival celebrations. Searching for more giftsets that will surely impress? Here are three honorary mentions in limited quantities:
Thinking of getting hands-on and making your own mooncakes instead? We got you; start with these easy recipes. For more stellar deals and exclusive deals to amp up the mood, pay a visit to our dedicated microsite for all things Mid-Autumn.