Face mists are sometimes under-valued, but they do far more than you might think. While many assume that facial mists only provide hydration, it turns out that facial mists have multifunctional purposes. A lot of face mists are both beauty and skincare products. Besides doing a great job at rehydrating dry skin, face mist can be used as a toner, setting spray, makeup primer, and even moisturiser! Whether you need a quick refresher or for touch-ups on the go, we've rounded some of the best face mists for whenever you need a mini self-care ritual.
Are Toners And Face Mists The Same?
Toners and face mists are two different products. Toners are astringents that help to minimise open pores by deep-cleaning them. Face mists, on the other hand, include nutritious ingredients that instantly hydrate your skin. But these days, you can find a number of face mists that also work as toners.
Is It Okay To Use Face Mist Every Day?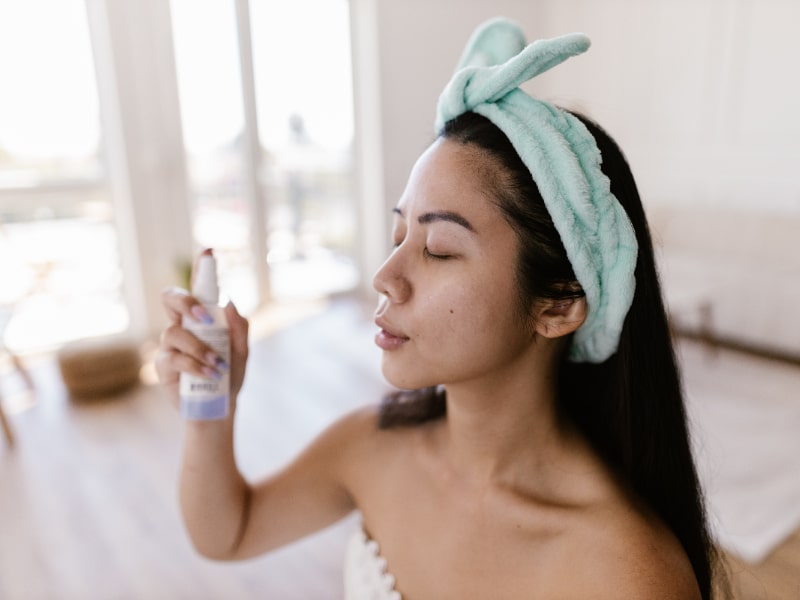 As face mist is always hydration-first, it's okay to use it every day as it helps better product absorption when applied as a base. Then, layer it with toner, serum, and moisturiser to complete your usual skincare routine.
How Often Should I Mist My Face In A Day?
Generally, a face mist should be used twice a day. However, you can use it more often if you're travelling by plane or when your skin needs a hydration booster.
Here Are The

Best Face Mists

To Keep Skin Feeling Quenched And Looking Dewy
If you're after something that simply works to soothe your skin, prevents makeup from budging and rejuvenates skin throughout the day, here are the best face mists you can buy and why you should get them.
1. Aiken Prebiotic Hydra Face Mist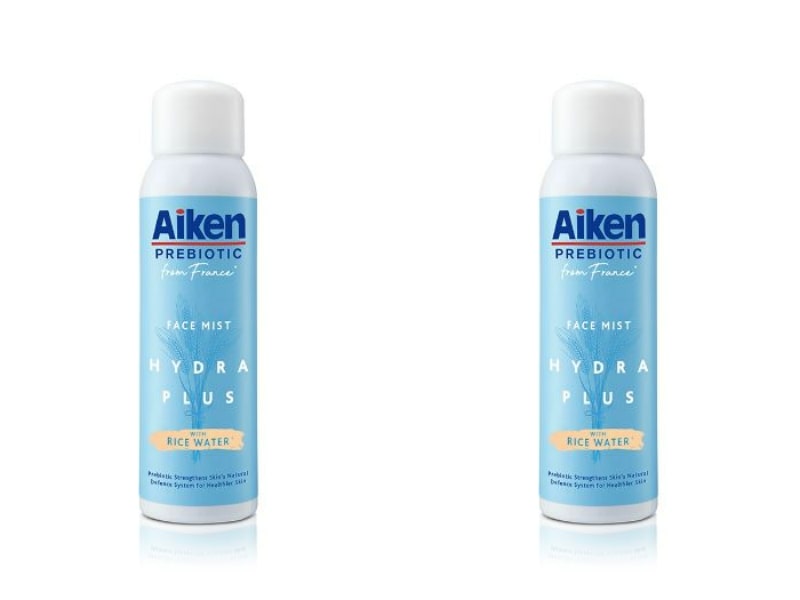 Formulated with prebiotics from France, Aiken Prebiotic Hydra Face Mist is one of the best face mists you can get. It delivers complete hydration without irritating even the most hypersensitive skin. This Aiken face mist is free from parabens, mineral oil, sodium lauryl sulphate (SLS), colourants, alcohol, and other ingredients that may induce irritation. Spritz fine mist on your face after cleansing or whenever your skin needs a pick-me-up
2. Avène Thermal Spring Water Spray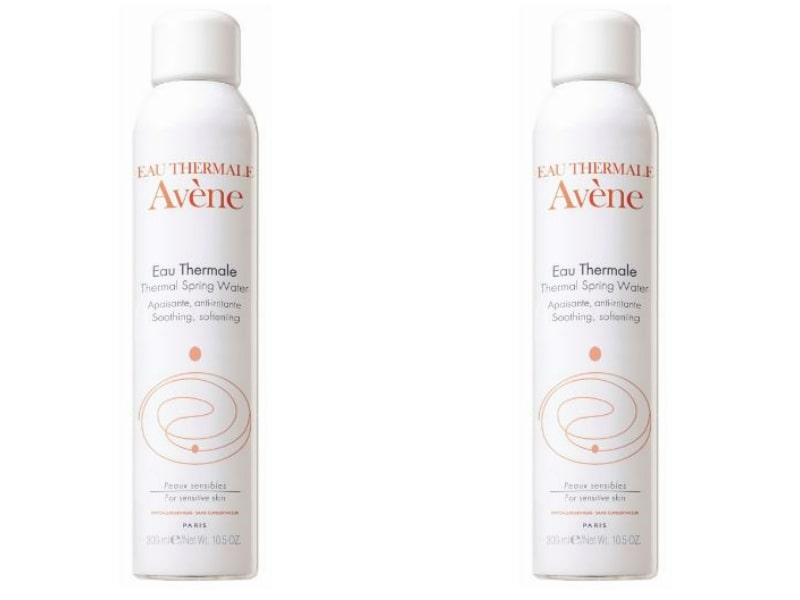 Avène Thermal Spring Water Spray is filled with the goodness of thermal spring water from Avène, France. The spring water is naturally rich in minerals that are healthy for your skin and help nourish delicate skin. Avène face mist is also 100% fragrance-free because it is made entirely of water. Hence, it's anti-irritant and calming, making it suitable for adults as well as infants, according to reports. This product deserved to be part of the best face mist squad.
3. Bio-Essence Bio Water Energizing Water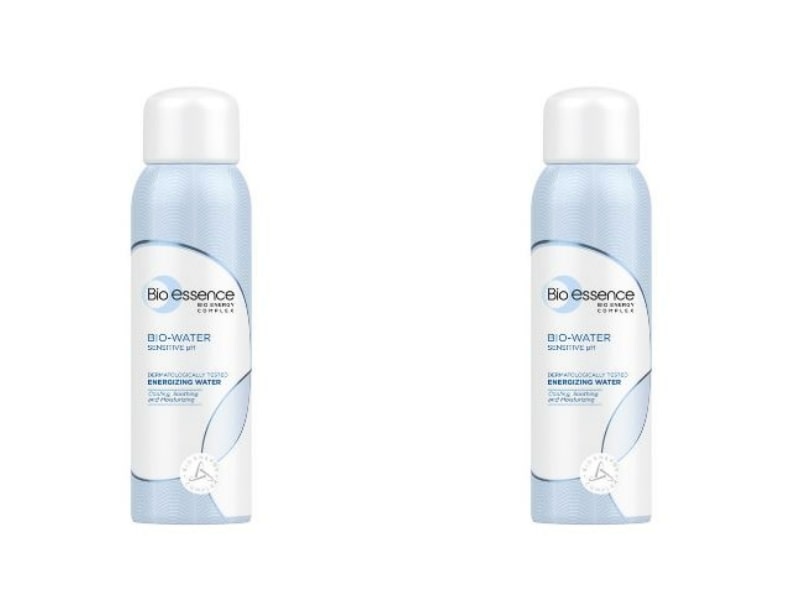 Bio-Essence Bio Water Energizing Water is also among the best face mists on the market. It's a super blend of Bio-Energy Complex and vitamin B5. It is enriched with minerals to keep the skin cool, moisturised, and feeling fresh. Its low salt content also provides the skin with deep hydration, improves the skin barrier, and makes it soft and supple. It's brilliant for spritzing under or over makeup for a quick refresher and to add a healthy glow.
4. Caudalie Grape Water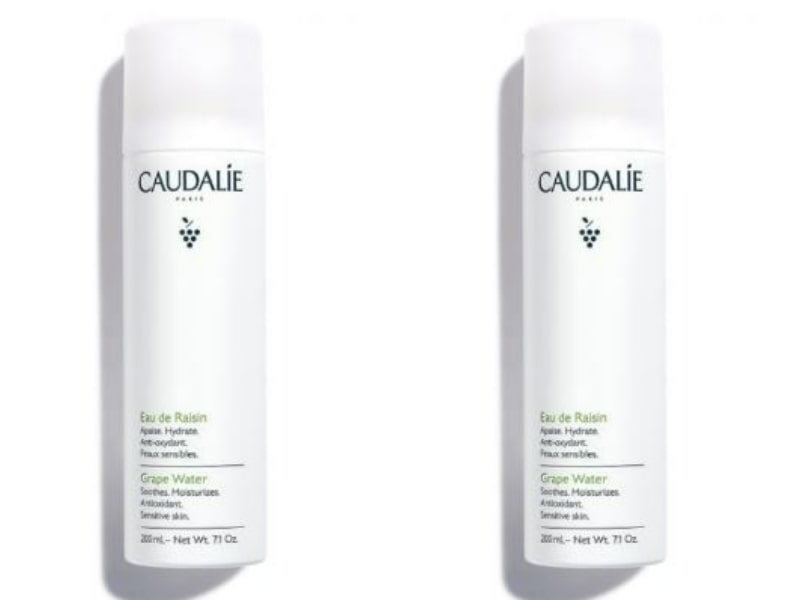 Caudalie Grape Water is such a great skin-soother. This gentle face mist is packed with grape water that was extracted from organic grapes during the grapevine harvest. It's also infused with 100% organic plant water, which helps to soothe irritation, refresh skin, and calm redness. Spritz fine mist onto your face after cleansing to keep your sensitive skin happy. It's indeed one of the best face mists to use when your complexion needs a little calming down.
5. Klairs Fundamental Ampule Mist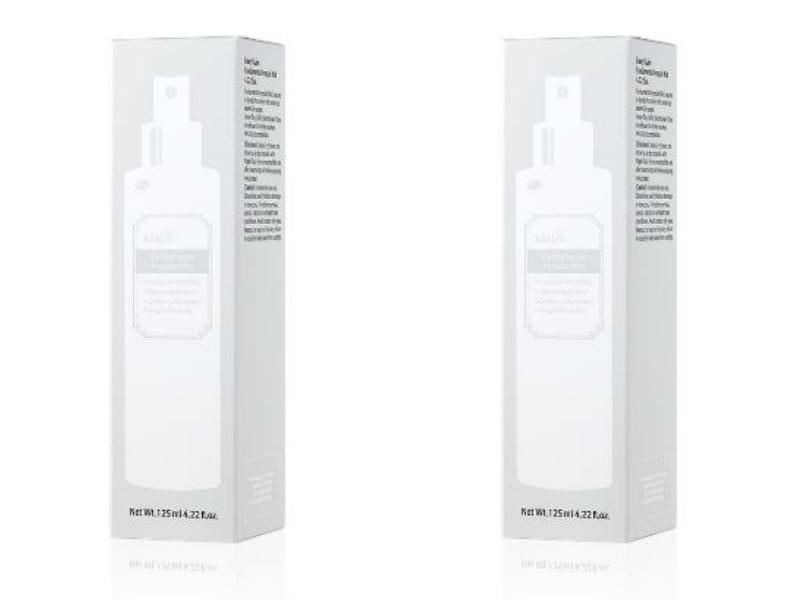 Key ingredients such as Jeju green tea, cucumber, rice, okra, laminaria, Japonica extract, and moisture-locking Trehalose make Klairs Fundamental Ampule Mist a tip-top facial spray. Your skin will feel so much more hydrated, dewy, and revitalised if you end your skincare routine with a spritz of face mist. It works brilliantly as a hydration booster, so call on it whenever your skin is dehydrated as a result of an overly harsh chemical exfoliant.
6. Eucerin Hyaluron Mist Spray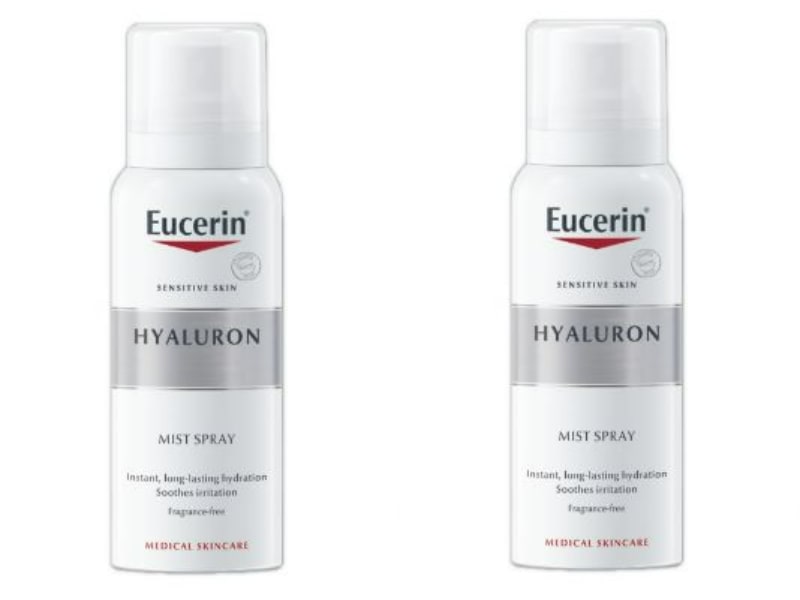 The innovative technology in Eucerin Hyaluron Mist Spray boosts the skin's hydration system, evenly distributes water, locks in moisture, and leaves your skin smooth and luminous. The combination of hyaluronic acid and nature-identical gluco-glycerol works hand in hand to move water between skin cells and support skin hydration and moisture balance from within. The result is long-lasting hydration with proven high efficacy even on sensitive skin. It's no wonder this face spray secured one of the best face mist titles.
7. Kayman Hyalumelon Mist Toner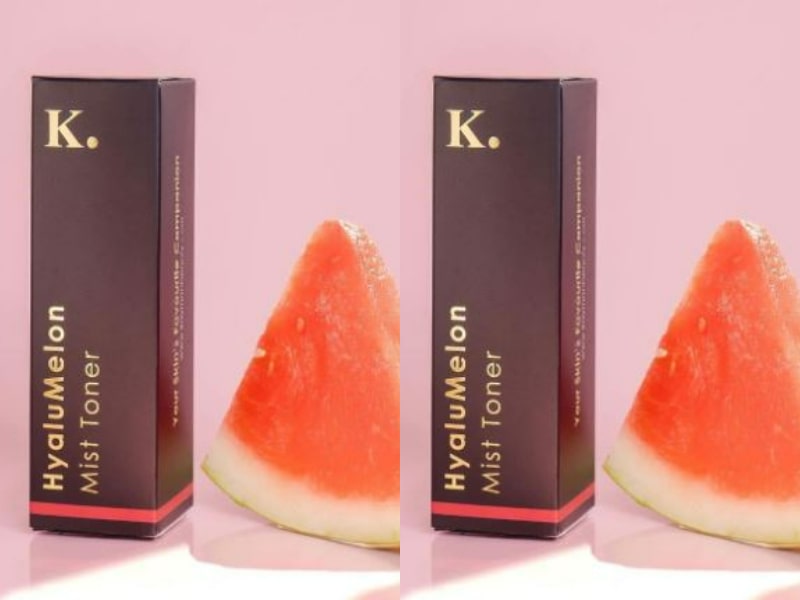 KAYMAN Hyalumelon Mist Toner is packed with watermelon fruit extract, rice bran oil, and hyaluronic acid to boost hydration levels. This facial mist spray also doubles up as a toner and mist that leaves your skin looking quenched while minimising signs of redness, irritation, and inflammation. It provides instant relief after just one spray. It's excellent for moisturising bare skin and freshening makeup throughout the day too.
8. La Roche Posay Serozinc Mattifying and Soothing Face Mist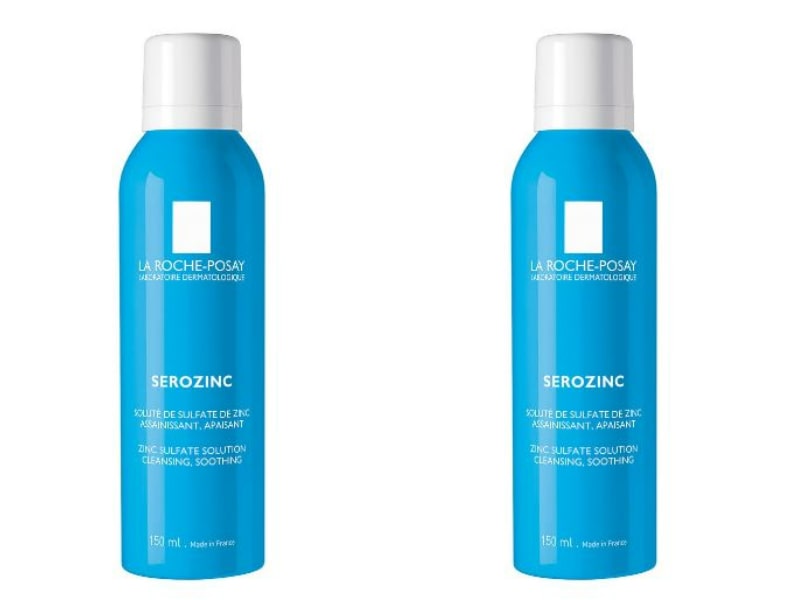 With zinc sulphate as the main ingredient, La Roche Posay Serozinc Mattifying and Soothing Face Mist are among the best face mists for oily skin. It mattifies the skin by balancing and clarifying greasy pores. For all-day freshness, it can also be used as a shine-control toner or makeup setting spray. Plus, this La Roche Posay face mist is free from parabens and fragrance, and it has passed the allergy test. Hence, this is especially good for sensitive and acne-prone skin.
9. Mad Hippie Hydrating Nutrient Mist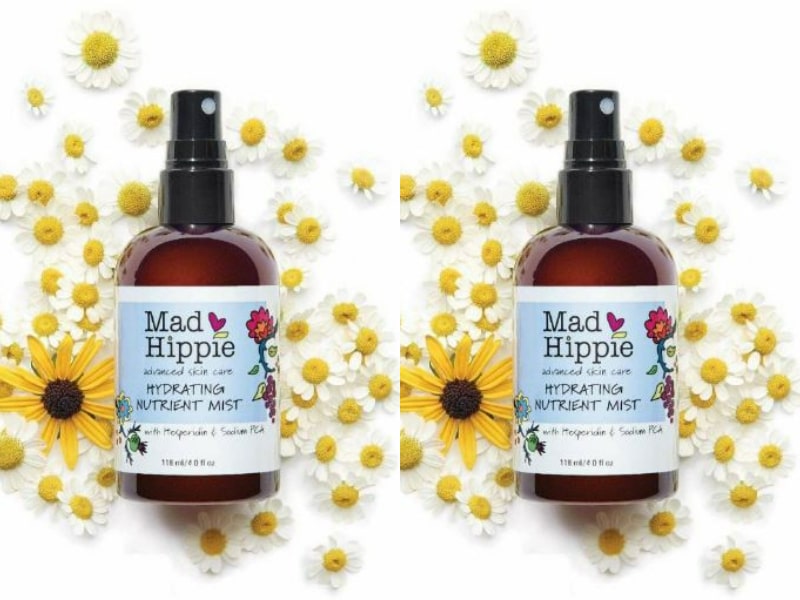 Mad Hippie Hydrating Nutrient Mist is thicker than other face mists on the market. It's loaded with powerhouse ingredients such as sodium pyrrolidone carboxylic acid (PCA) and sodium hyaluronate (the salt of hyaluronic acid) to deliver mega hydration. Not just that, it's also infused with antioxidants such as vitamin C, Ginkgo Biloba, resveratrol, green tea, and pomegranate seed extract to soothe redness and irritation. This hydrating mist works well as a base for serums, moisturisers, and sunscreen, and it can also be used as a toner substitute. Simply spray it on your face, neck or chest whenever you need a splash of hydration.
10. Nature Republic Aloe Vera 92% Soothing Gel Mist
Nature Republic Aloe Vera 92% Soothing Gel Mist is a must-have in your beauty regimen; be it to set your makeup or stay cool on a hot day! It's loaded with aloe vera from Certified Organic Growers in California (CCOF) which is gentle on even the most delicate skin. This product is perfect for keeping the skin hydrated and cool throughout the day. It's also suitable for all skin types and such a good skin soother for the face, arms, and legs.
11. Wardah C-Defense Face Mist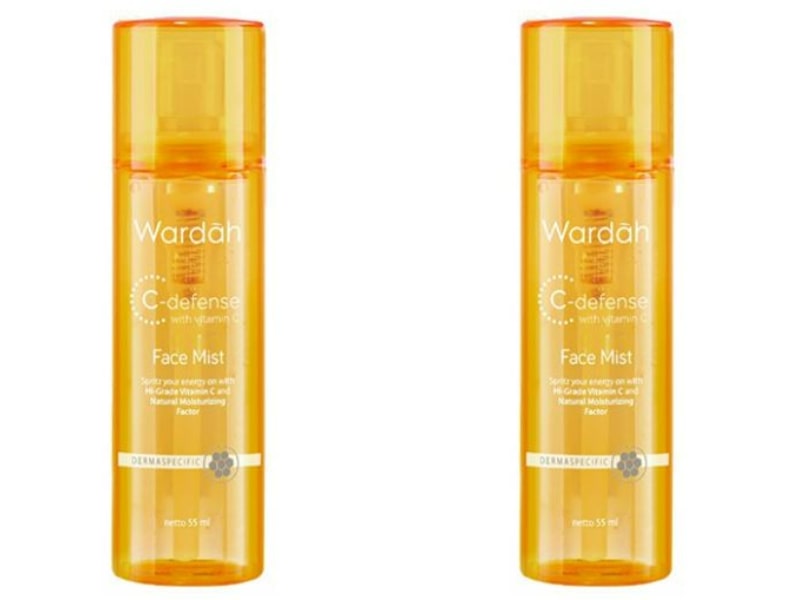 Wardah C-Defense Face Mist is one of the best face mists on your must-have list. Compared to other face mists, this facial mist douses your skin in high-grade vitamin C and also acts as a natural moisturising factor that's packed with skin brightening and hydrating nutrients. At around RM12 per 55ml bottle, it won't pinch your wallet! Try this vitamin C as a toner, to set makeup, or anytime you need a citrusy pick-me-up.
Add The

Best Face Mist

Into Your Beauty Arsenal To Help Achieve Your Skincare Goals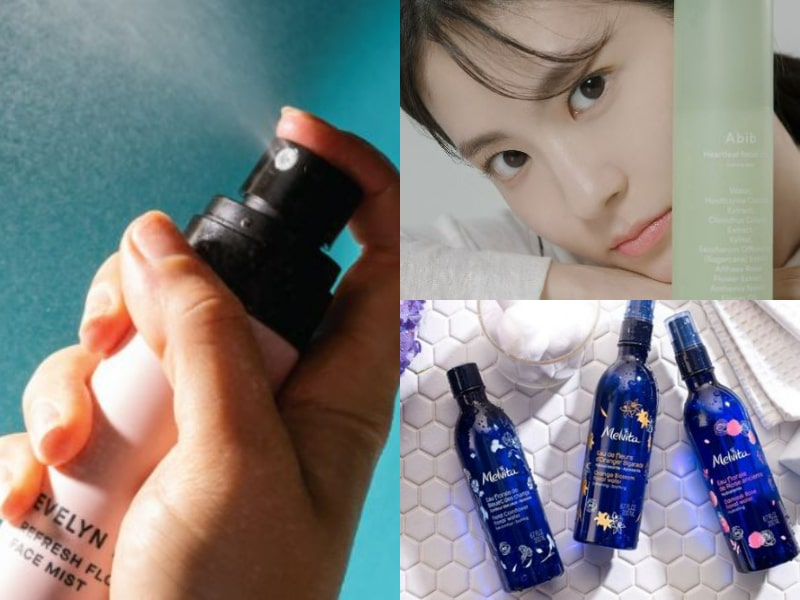 Incorporating a face mist into your skincare routine can be a real game changer. It's one of the most versatile, multifunctional products on the market, providing a wide range of skin benefits based on the active ingredients used to formulate it. Face mists help soothe and hydrate skin, refresh makeup, provide on-the-go moisture boost, and increase the absorption of other skincare products. So, before you choose one, consider your skin type, needs and lifestyle to get the most out of your facial mist. It's so easy to use and you're already on your way to achieving healthy-looking skin. 
Find out more about beauty and skincare updates at Shopee Beauty Carou-Sale so you won't miss out on the latest deals and promotions.