Nothing is worse than putting the time and effort into your makeup only for it to slide right off your face in just a few minutes. That's where a good setting spray comes in handy. Just a spritz (or two) is enough to hold your makeup together, even in our humid weather. In this list, we've put together nine best setting sprays that you need to prevent your makeup from budging. 
Best Setting Sprays

For Better Makeup Hold 
1. Best Fragrance-Free: IN2IT HYA-CICA Mild Skin Mist (Halal-Certified)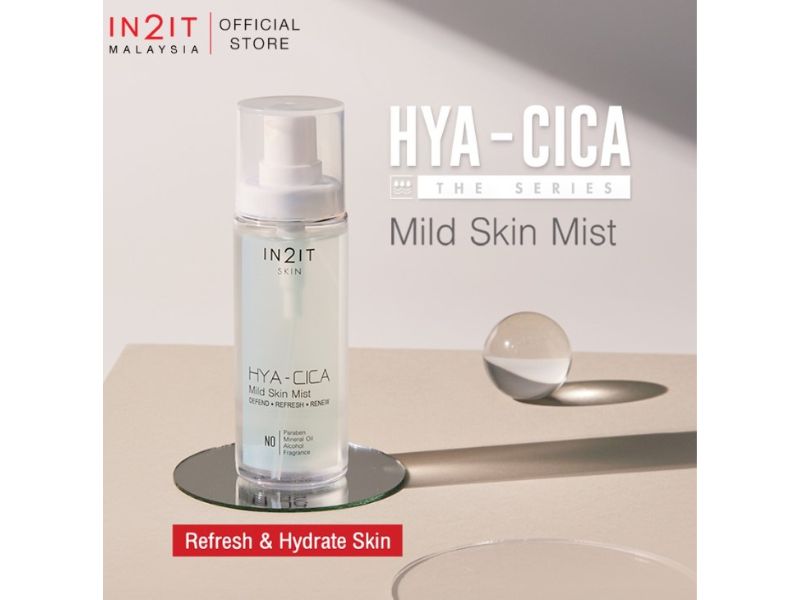 If you're searching for a fragrance-free option, look no further than IN2IT's HYA-CICA setting spray. Formulated with natural extracts and essential oils, this lightweight mist soothes and refreshes the skin while setting your makeup in place. It contains active ingredients like cica, sodium hyaluronate, and oat extract, which help to nourish and retain moisture for a healthier complexion. 
2. Best Blurring: IN2IT Blur & Matte Mineral Make-up Fix Spray (Halal-Certified)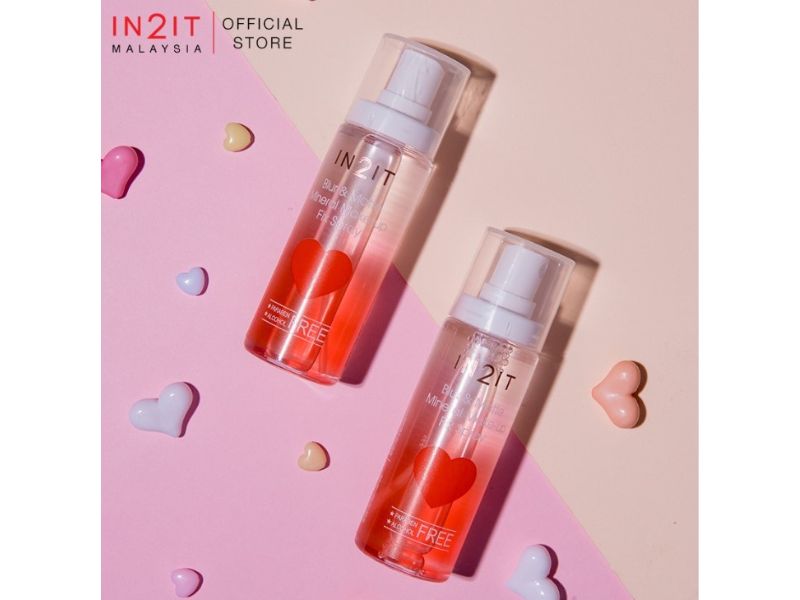 When it comes to blurring pores, IN2IT's setting spray does it best.  Their French Polynesian Sea Water is supplemented with sodium hyaluronate alongside lentil, mushroom, and witch hazel extracts to reduce enlarged pores for flawless-looking skin. 
3. Best Hydrating: IN2IT Make-up Stay, Mineral Setting Mist (Hala-Certified)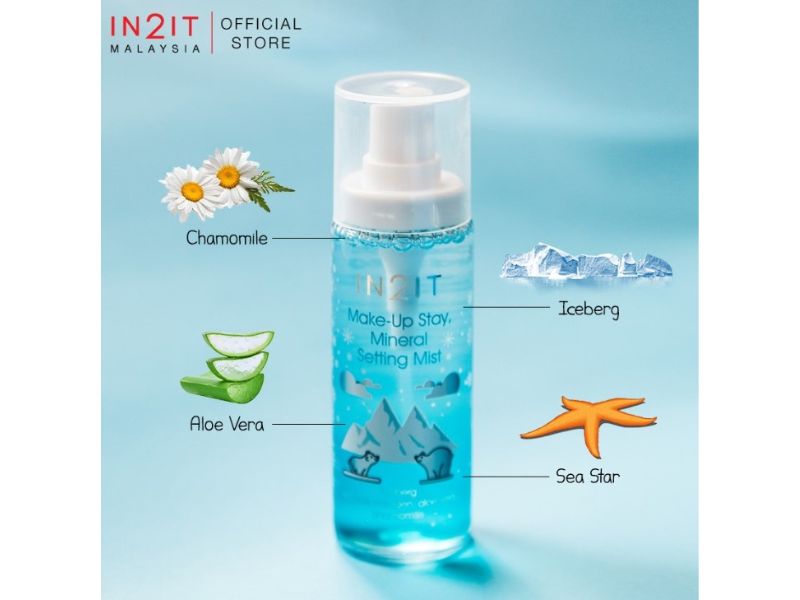 Made with pure iceberg, aloe vera, and chamomile extract, this setting mist ensures that your skin stays refreshed and moisturised throughout the day. Meanwhile, their sea star collagen works hard to restore skin elasticity while providing antioxidant protection. 
4. Best Setting Spray

For Sensitive Skin

:

Urban Decay

ALL NIGHTER

Setting Spray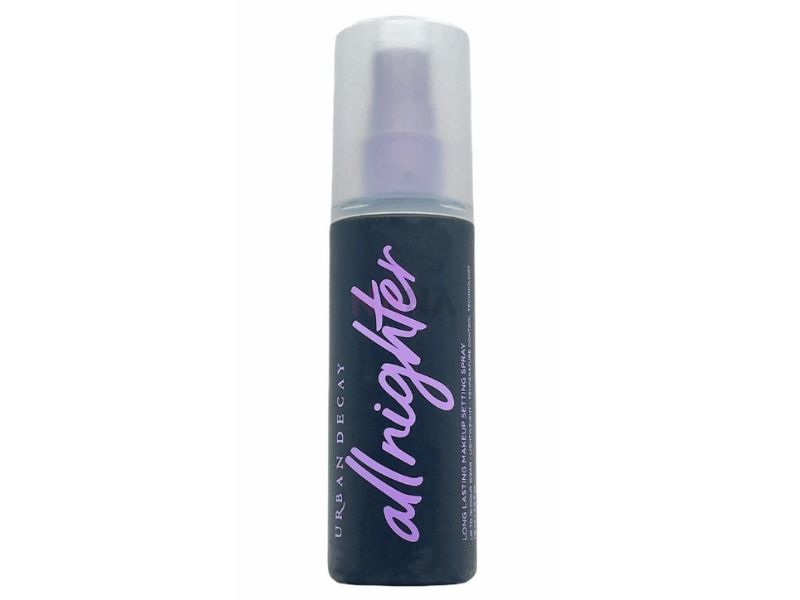 Touted as one of the best setting sprays for sensitive skin, many have raved about Urban Decay's ALL NIGHTER for its lightweight and non-irritating formula. What's more impressive, however, is the staying power that promises up to 16 hours of wear time. This is further assisted by its patented Temperature Control Technology, which lowers the temperature of your makeup to seal the products in place. 
Related: 9 Best Skincare Products That Are Gentle Enough For Sensitive Skin
5. Best

Drugstore

Setting Spray

:

NYX

Matte Finish Long Lasting Setting Spray
There's a reason why the NYX Matte Finish remains one of the best drugstore setting sprays to date. It offers a comfortable, shine-free formula that feels gentle and lightweight on the skin while ensuring that your makeup stays put from day to night.
6. Best Setting Spray

For Dry Skin

:

NYX

Dewy Finish Long Lasting Setting Spray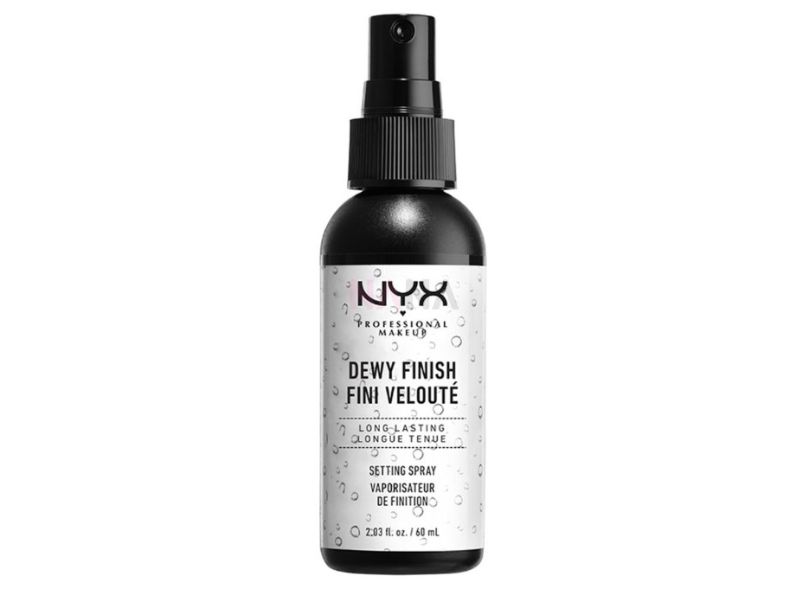 Besides their Matte Finish, NYX has a dewier alternative that's best for dry skin. This setting spray leaves a glowing finish that won't accentuate your patchy areas and extends your makeup wear time up to 16 hours. 
7. Best Matte:

Silkygirl

Makeup

Setting Spray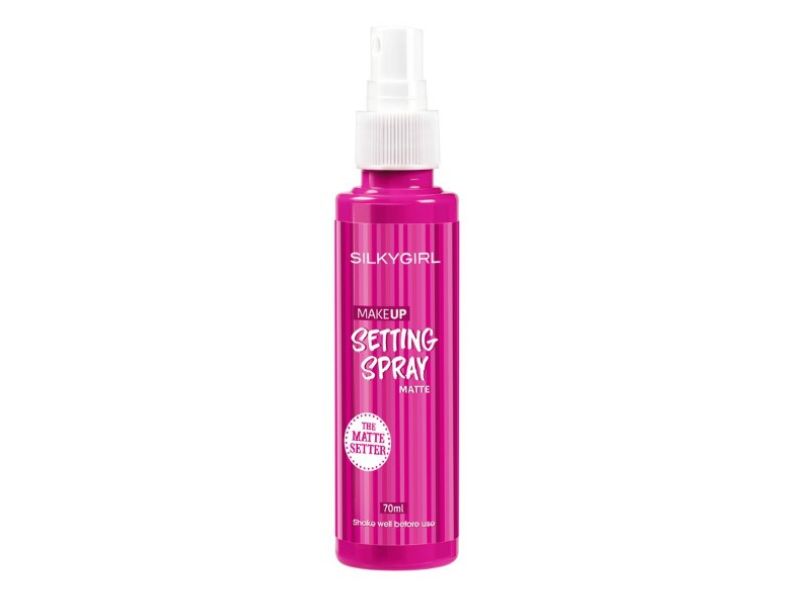 You can rely on Silkygirl's Makeup Setting Spray to set your makeup in a refreshing matte finish that's non-drying and lasts all day long. It's enriched with skin-loving ingredients like witch hazel to tighten pores and chamomile for its soothing properties. You've also got aloe vera and green, which help keep the skin hydrated while defending against free radicals. 
8. Best Multitasking: Rimmel Lasting Finish Fix & Go Setting Spray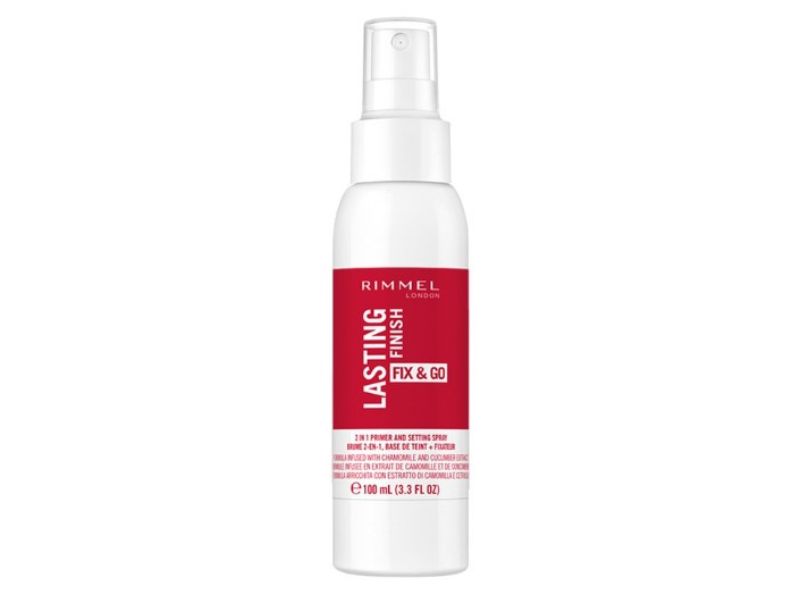 The Rimmel setting spray is a great multitasker that can double up as a makeup primer and a fixing spray. You can either spritz it on after moisturiser and SPF to prep your skin or apply it after makeup to prevent your products from smudging. It also contains cucumber and chamomile extracts to keep your skin revitalised and smooth all day long. 
9. Best Setting Spray

For Oily Skin

:

Maybelline

Fit Me Matte + Poreless Setting Spray 24HR Oil Control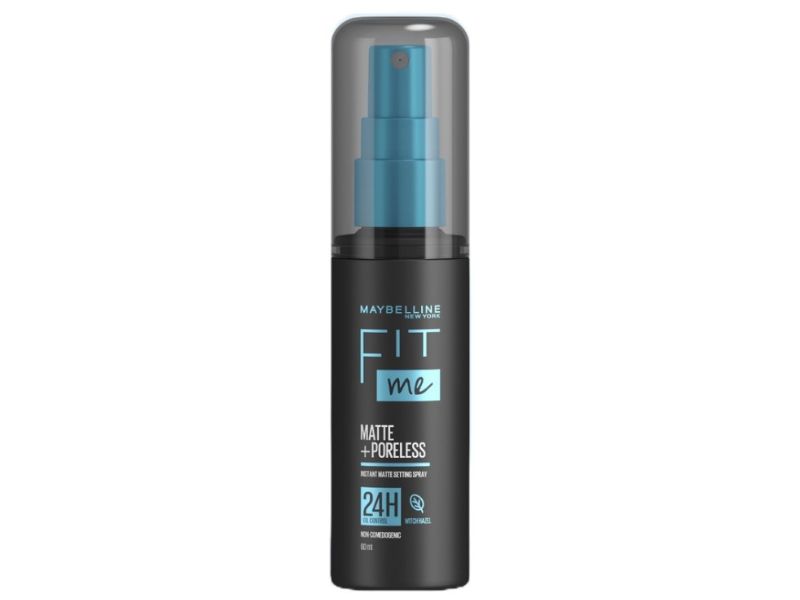 Hailed as one of the best setting sprays for oily skin, Maybelline's Fit Me Matte + Poreless spray ensures that your makeup stays fresh and shine-free for 24 hours. Its non-comedogenic formula is made with witch hazel to soothe the skin while keeping the oil levels at bay. Pair this with the Maybelline Fit Me Matte + Poreless foundation for a natural and even base. 
Related: 6 Best Foundations For Oily Skin To Keep Your Base In Place
Setting Spray Vs. Setting Powder—What's The Difference?
You might be wondering what the difference is between a setting spray and a setting powder—is it necessary to use both? While these face products are similar in nature, there are some minor distinctions. 
Setting powders typically come in a finely milled form and can be particularly useful for those with oily or combination skin. They're made with ingredients like talc, silica, and cornstarch to zap away excess oil around the T-zone for a matte finish. You can opt for a translucent powder or a tinted one to blend in with your foundation shade. 
Meanwhile, setting sprays are designed to set your full face of makeup—from your eyeshadow and mascara to lipstick. Setting sprays tend to leave a blurring effect that refines the skin texture. Hence, they might be a better choice for those with dry or mature skin, as powders can sometimes highlight wrinkles and dry patches. Setting sprays are also a good alternative if you have a darker skin tone and struggle with finding a setting powder that matches your complexion.
Related: 11 Best Loose Powders For A Shine-Free Makeup That Lasts All Day
Keep Your Makeup In Place With These

Best Setting Sprays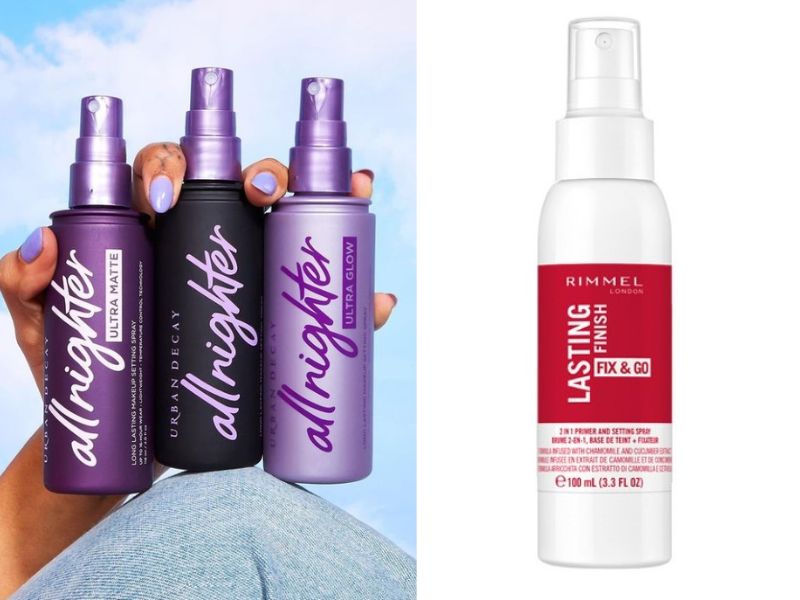 Besides these best setting sprays, it's also important to prep your skin with a face and eye primer. They seal in moisture and help your products to adhere to the skin so that your makeup will not budge even after many hours. We also recommend carrying around blotting papers to pat away oil buildup to keep your look matte and intact. 
Don't forget to head over to Beauty Carou-sale to stay up to date on all the latest beauty trends!