Much like the fabled pregnancy glow, many women attest to having fuller and thicker hair while they're expecting. But a few months into motherhood, they find themselves trading in their luscious pregnancy locks for thinning hair and excessive shedding. If you can relate, you're most likely experiencing postpartum hair loss. For the most part, it's due to changes in your hormones post-pregnancy, and not from the stress of caring for your newborn. So don't panic just yet! We break down what's actually happening with your hair, what you can do about it, and the best shampoos for coping with postpartum hair loss in Malaysia.
What Causes

Postpartum Hair Loss

?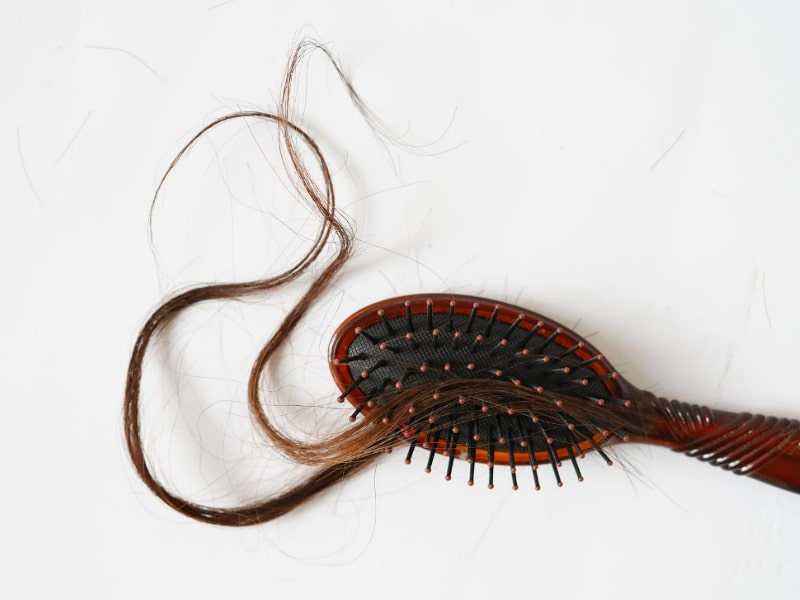 Hormones, to put it simply.
When you're expecting, your body produces an excess of hormones to support the development of your baby. But one in particular – estrogen – also happens to keep your hair from falling out. This is why your crowning glory appears thicker during your pregnancy.
But all good things must come to an end. When your baby arrives and estrogen levels drop, so do the extra hairs. The drastic plunge causes hair to fall out in much bigger amounts than it normally does. This phenomenon is scientifically known as telogen effluvium, or in the parenting realm, postpartum hair loss.
How Long Does

Postpartum Hair Loss

Last?
Fortunately, postpartum hair loss is temporary. It usually peaks around four months after the birth of your baby. By the time your child blows out the candles on their first birthday cake, hair growth is typically restored.
Does Hair Grow Back After

Postpartum Hair Loss

?
It should. But like we said, you'll need to give your hair some time to return to its pre-pregnancy state. If it doesn't regain its fullness after a year, you may want to consult a dermatologist. There may be another cause to your hair loss, and an accurate diagnosis will help ensure effective treatment.
Tips For Coping With

Postpartum Hair Loss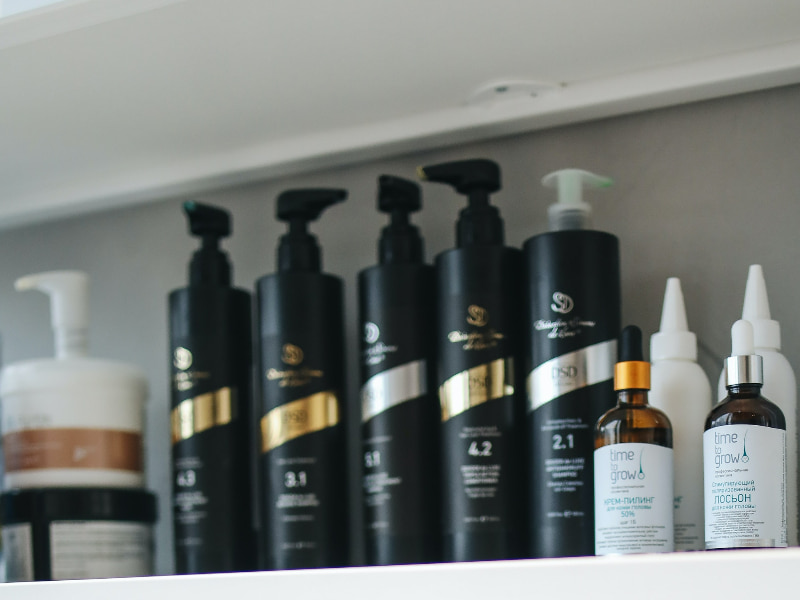 According to the American Academy of Dermatology Association, here are some dos and don'ts to help mitigate postpartum hair loss:
DO use a volumising shampoo.

These shampoos tend to contain protein, which coats the hair and makes it appear fuller.

DO use a conditioner formulated for fine hair.

These are lighter formulas that won't weigh the hair down.

DO use conditioner only on the ends of your hair.

Applying it on the scalp will lead to greasy strands and lifeless locks.
DON'T use conditioning shampoos.

These contain heavy conditioners that can make tresses look limp.

DON'T use intensive conditioners.

These will weigh the hair down.
Apart from the above, consider styling your hair minimally until the shedding subsides. That means skipping the hair dryer, curling and flat irons, and taking a break from chemical treatments. Lastly, try to consume a healthy and balanced diet to replenish nutrients in your body. For instance, biotin (vitamin B7), vitamin C, and iron are said to spur hair growth.
The

Best

Postpartum Hair Loss

Shampoos In Malaysia
Postpartum hair loss will taper off eventually. But in the meantime, these best hair loss shampoos in Malaysia can keep your scalp and hair healthy, and ready for regrowth.
1. Grafen Root Booster Shampoo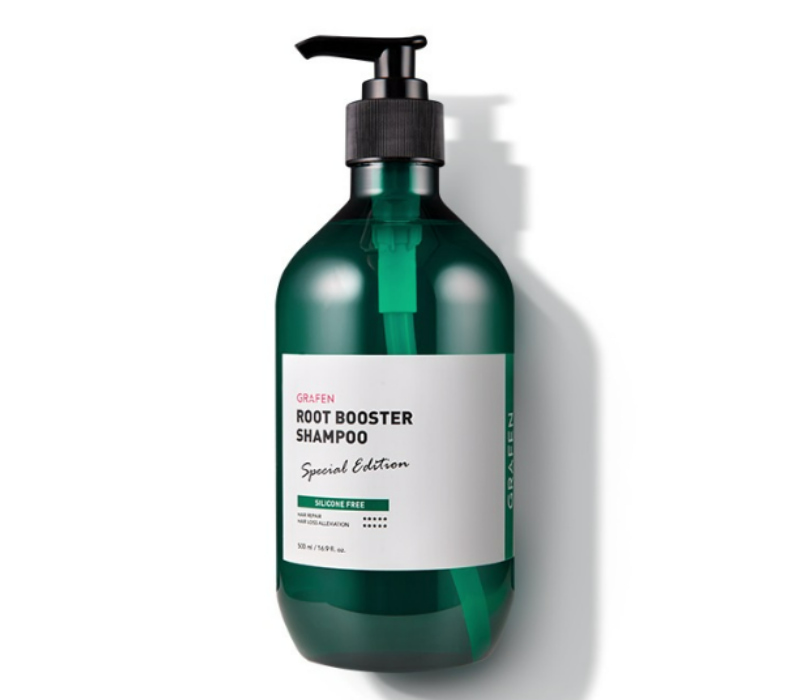 With over 51,000 bottles sold on Shopee at the time of writing, the Grafen Root Booster Shampoo is arguably the best shampoo for postpartum hair loss in Malaysia. It's formulated with biotin and microalgae to boost hair growth and strength, as well as botanical ingredients and vitamins to moisturise the scalp and keep its pH level balanced. Furthermore, it contains only naturally derived surfactants that will cleanse your locks gently without compromising on lather.
2. OGX Biotin & Collagen Shampoo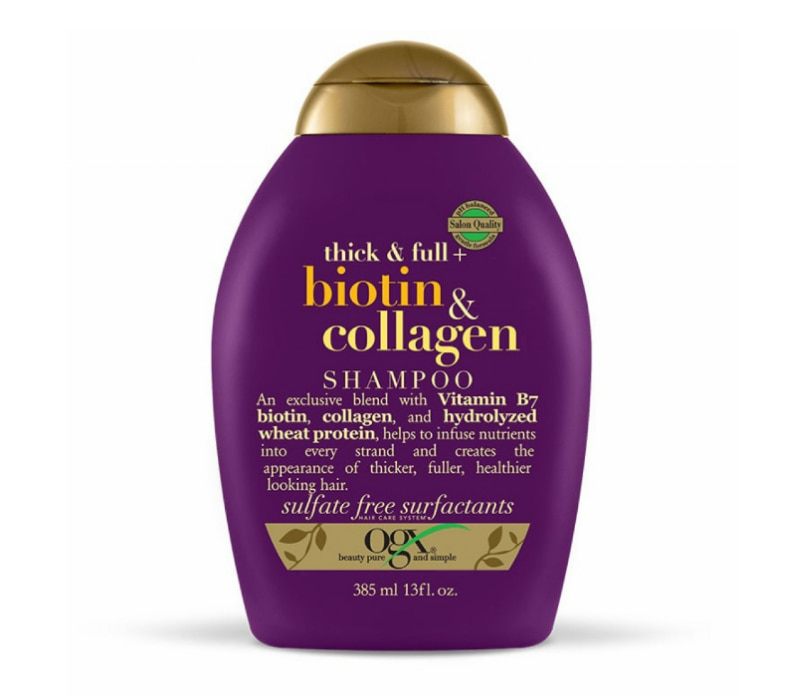 The OGX Biotin & Collagen Shampoo is a volume-inducing powerhouse with an extra helping of vitamins and proteins to plump up limp-looking hair. They include biotin, collagen, and hydrolysed wheat protein, which work in tandem in this sulphate-free shampoo to bring thinning hair back to life.
3. L'Oreal Elseve Fall Resist 3X Shampoo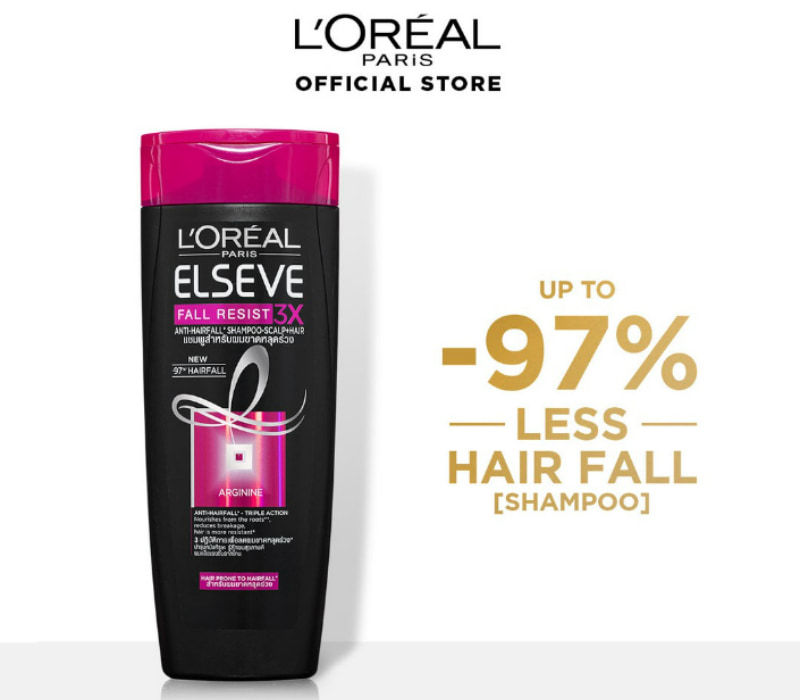 Infused with arginine, an amino acid that helps the body build protein, the L'Oreal Elseve Fall Resist 3X Shampoo is well-loved by ladies all over Malaysia to help reduce hair fall. The formula delivers a trifecta of anti-hair fall action, including nourishing the roots, restructuring the hair fibre, and repairing damaged hair cuticles. The result is revitalised hair that's more resilient and less prone to shedding.
4. Shiseido Sublimic Adenovital Shampoo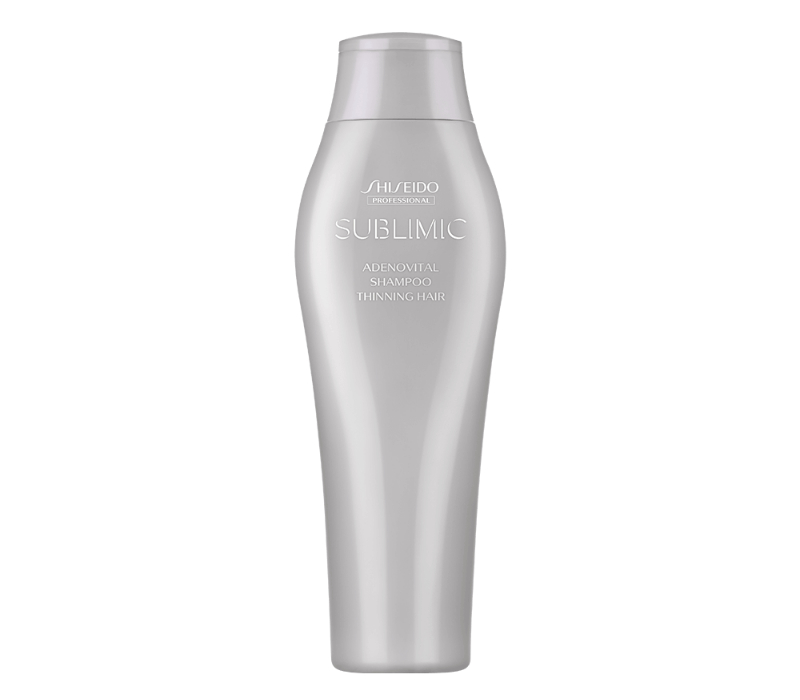 Another best selling postpartum hair loss shampoo in Malaysia with potent ingredients is the Shiseido Sublimic Adenovital Shampoo. It prevents hair loss by cleansing the scalp without stripping it of moisture, creating a healthy scalp condition that fosters hair growth. It also gently removes impurities from the hair, leaving them clean, light, and airy.
5. HAIRDEPOT Density Aktiv Shampoo
This scalp care shampoo combats postpartum hair loss with the use of biotin and plant-derived ingredients in its formulation. It deep-cleanses the scalp and hair from impurities that can harm the scalp's protective barrier. Despite that, it's gentle enough to be used every day, especially by ladies who have oily or sensitive scalp.
6. Klorane Quinine & Edelweiss Shampoo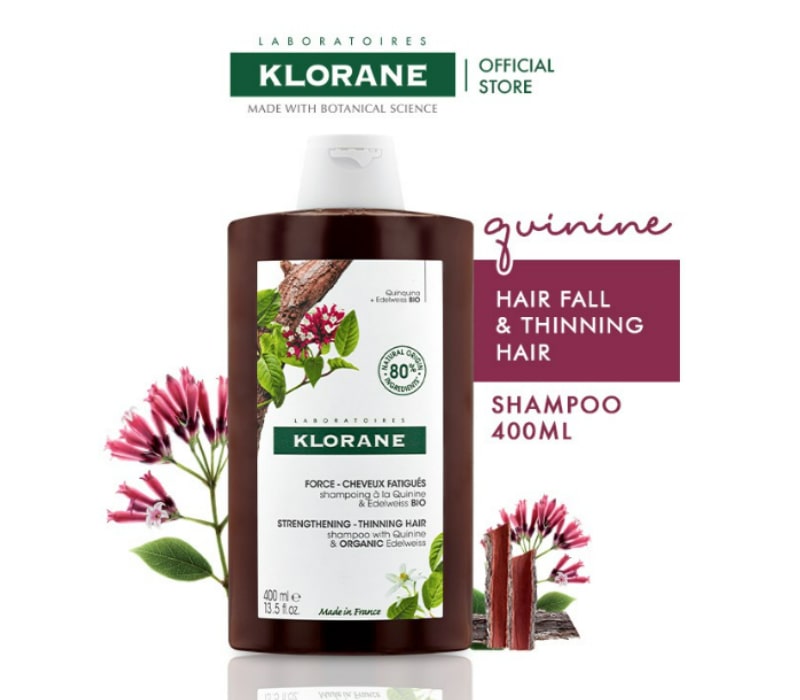 Great for thinning hair and postpartum hair loss, this Klorane anti-hair fall shampoo combines quinine, edelweiss, caffeine, and vitamin B complex into a fortifying sulphate-free formula. Not only does it strengthen hair keratin for visible fullness, it also hydrates hair from within and detangles them for effortless combing.
7. Sebamed Anti-Hairloss Shampoo
This soap- and alkali-free shampoo by Sebamed is gentle enough for mums with sensitive scalp. The NHE formula, supplemented by caffeine and ginkgo biloba, supports hair growth and strengthens the hair's structure. It also promotes the scalp's blood circulation, which in turn, provides optimal growth conditions for strong and healthy hair.
8. Ryo Hair Loss Expert Care Shampoo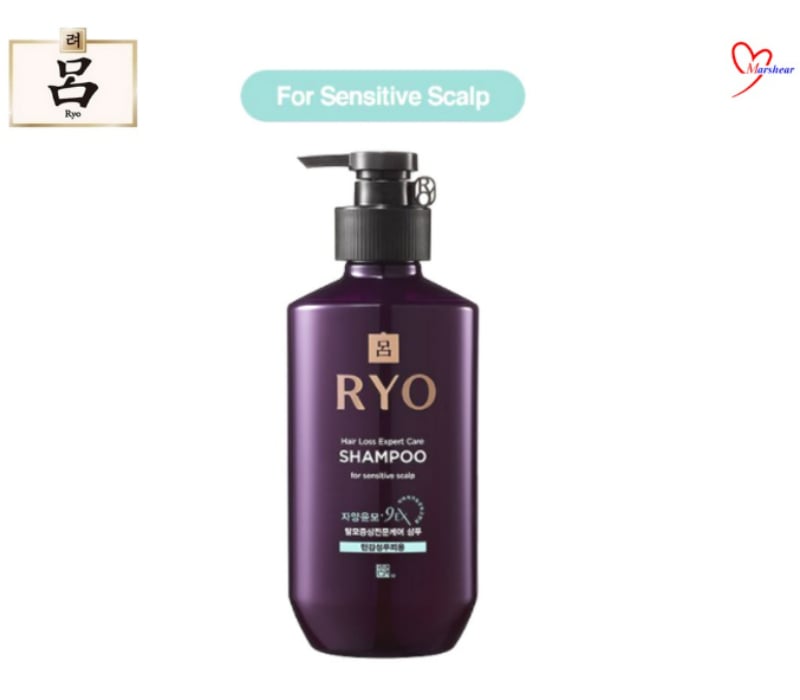 Whether you have oily, sensitive, dry, or dandruff-ridden scalp, one of the best brands in Malaysia that addresses all of those needs is the RYO Hair Loss Care Shampoos. They provide specialised care for any scalp condition, with an infusion of natural ginseng extract to prevent hair loss effectively. These herbaceous shampoos are also free from animal-derived ingredients, mineral oil, synthetic colours, and silicone oil, so you can use them without worries.
9. TRESemmé Hair Fall Shampoo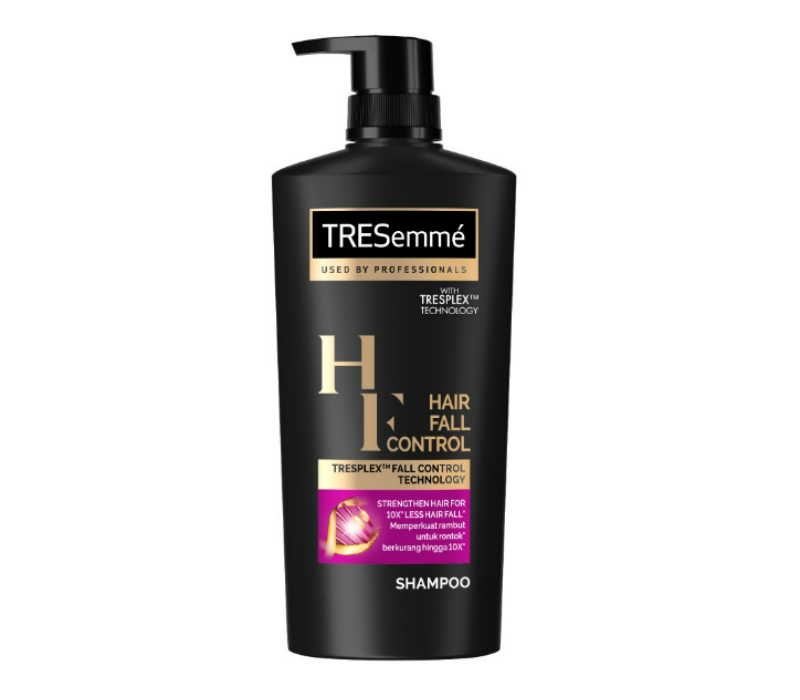 Easily found in pharmacies all over Malaysia, TRESemmé's best selling shampoo for postpartum hair loss is affordable yet effective. It reduces hair shedding up to 98% through the Tresplex Fall Control Technology, which rebuilds damaged hair bonds from within.
10. Pura D'Or Original Gold Label Anti-Hair Thinning Shampoo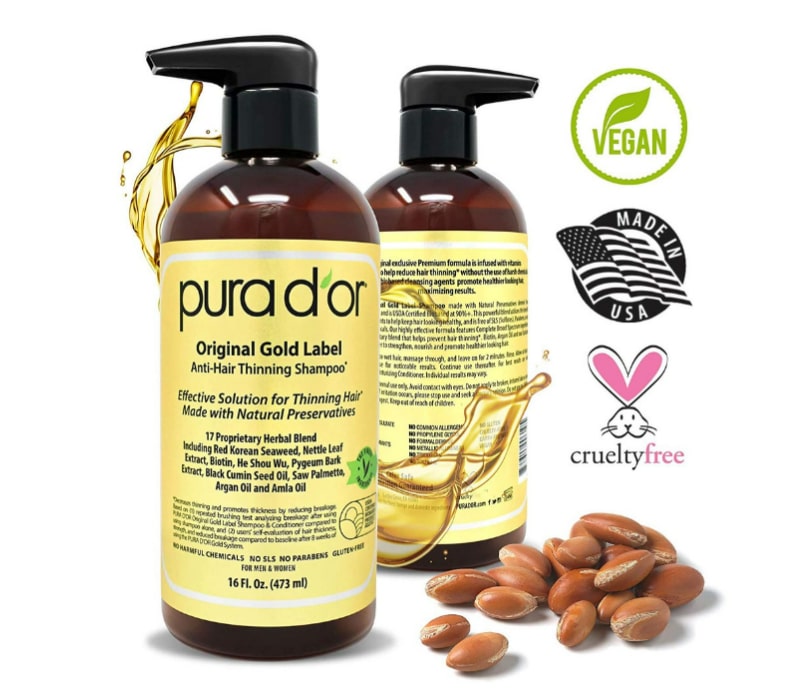 Certified vegan and cruelty-free, this Pura D'Or shampoo uses a proprietary plant-based formula that's infused with vitamins and botanical extracts to promote fuller-looking hair. It also contains biotin and argan oil that work together to restore and nourish hair. Better yet, it's suitable for ladies with sensitive scalps as it's free of sulphates, parabens, and other harmful ingredients.
Combat

Postpartum Hair Fall

With The

Best Hair Loss Shampoos In Malaysia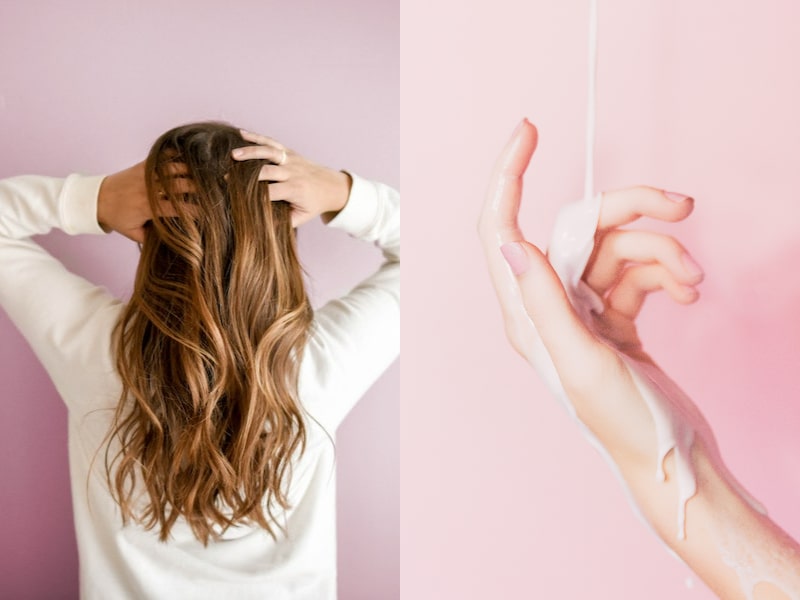 Losing your hair after going through an arduous childbirth process can seem unfair. But with time and proper care, postpartum hair loss can be a thing of the past. Just be patient, as even the best hair loss shampoos in Malaysia can take several weeks or months of consistent use before results show. For the best effect, pair it with a potent hair growth tonic.