Is lip balm with SPF necessary? Yes! By now you should know that your lips need protection too! You're likely forgetting to put SPF on your lips before you go outside even if you're being diligent in slathering and reapplying sunscreen on your face and body. With lip skin being so thin, it's as just delicate as other parts of your body and hypersensitive towards UVA and UVB rays. Adding a good lip balm on top of sunscreen to your beauty repertoire helps if you're someone with chronically dry, flaky, chapped lips. It doesn't matter if you're the less-is-more chick or a full-blown glam kind of girl, do your lips a favour and let us show you how to choose the best lip balm to keep your pouts moisturised and protected.
How Do I Choose

The Best Lip Balm With SPF

?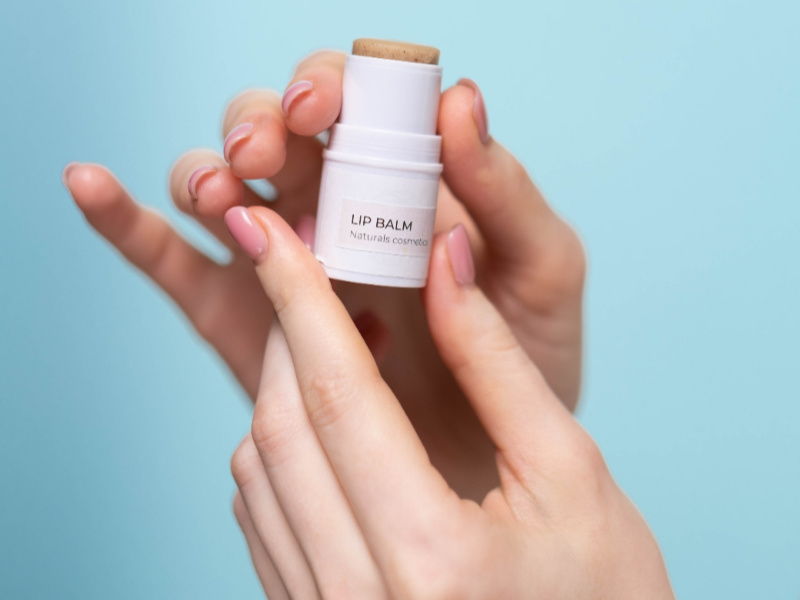 Save your lip oil and lip gloss for another day because an SPF lip balm should surely be in your makeup bag! From luxury brands to drugstore options and somewhere in between, there are selections of sunscreen lip balm in Malaysia with standout formulas for you to stock up, whether they're tinted, all-natural, sheer, or glossy. Pucker up your lips as we round up the must-knows when choosing lip products with SPF for everyday use.
Look For A

Lip Balm

Containing Occlusives Or Emollients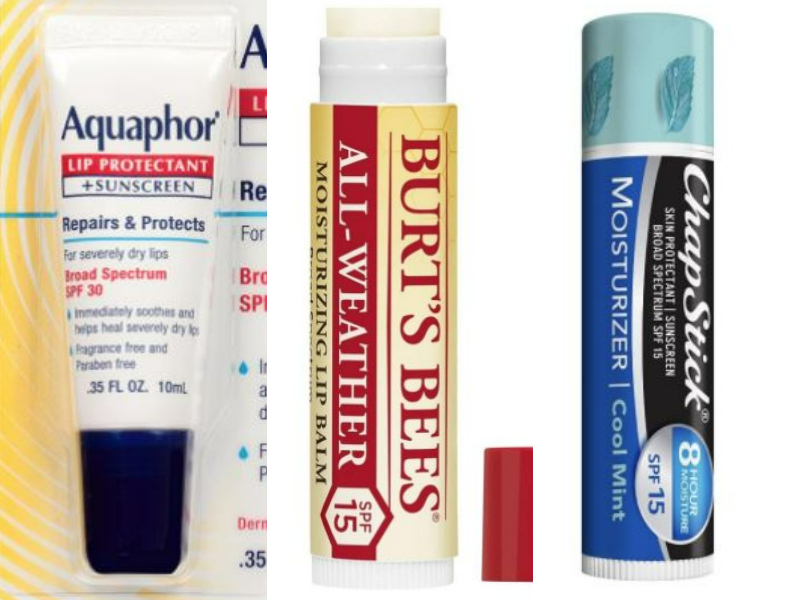 You might be wondering what are occlusives, emollients, and what are the differences? The most straightforward explanation is that occlusives create a physical barrier to help prevent loss by sealing in skin moisture. They have thick, heavy consistency and are an ideal pick for very dry skin.
Emollients, on the other hand, help the skin feel more comfortable and less itchy by restoring the skin barrier. Emollient based products are your best option if you have extra dry and eczema-prone skin.
That is why a good lip balm with SPF should contain occlusives or emollients like lanolin, glycerin, coconut oil, shea butter, or beeswax to moisturise and restore your lips throughout the day. A lip balm is more rather than just shielding your pouts against the blazing sun's rays. As it provides broad-spectrum SPF protection, it must act as a lip treatment too.
Best Hydrating Lip Balm With SPF:
Watch Out For Allergies When Using A

Lip Balm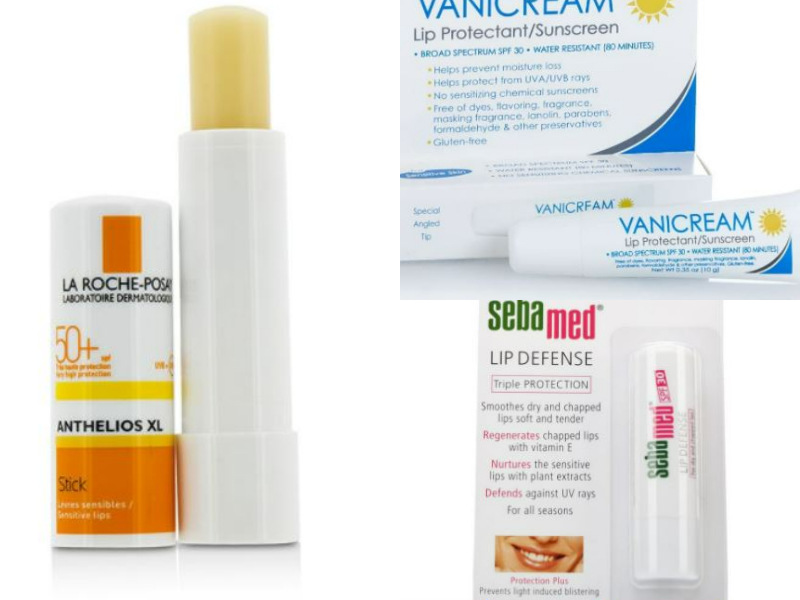 If your skin is hypersensitive and prone to reactions, skip lip balms with heavy fragrances to avoid irritation. Not just that, stay away from lip balms made of beeswax as it contains propolis which causes contact dermatitis. It may cause your lips to become itchy and painful. Your best bet is dermatologist-approved lip balm if you're struggling with allergies. 
Best Lip Balm With SPF For Sensitive Skin:
What Is The Recommended SPF For Lips? Is SPF 15 Enough?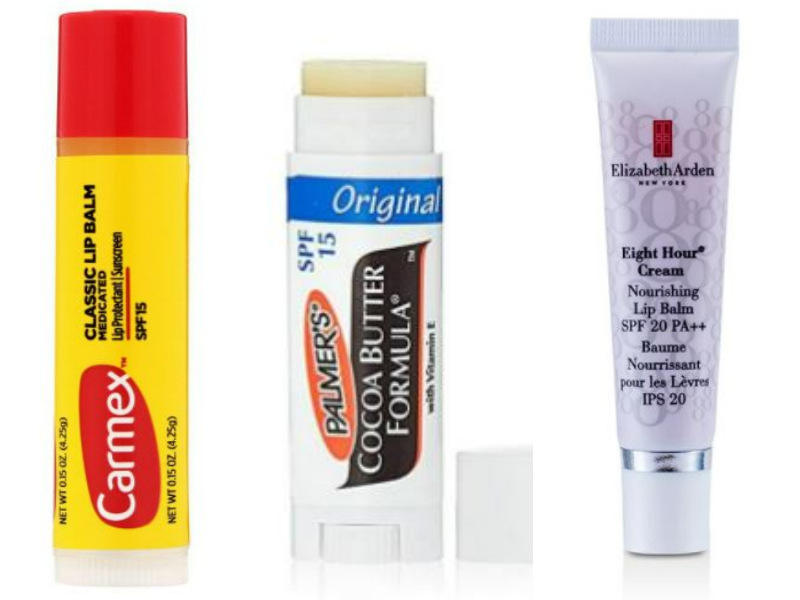 Go big or go home. Your sunscreen lip balm should be broad-spectrum with SPF 15 or higher regardless of whether it's for a daily walk or the beach. Dermatologists highly recommend that lip balm be reapplied frequently if it belongs in the mineral sunscreen group. This is because it can be easily wiped off from activities like eating and drinking. Also, some dermatologists suggested that mineral lip balm is better compared to the chemical sunscreen group as it is a naturally broad spectrum. 
Best Overall Lip Balm With SPF:
Opt For The

Best Tinted Lip Balm

For A Pop Of Colour And Full Dose Hydration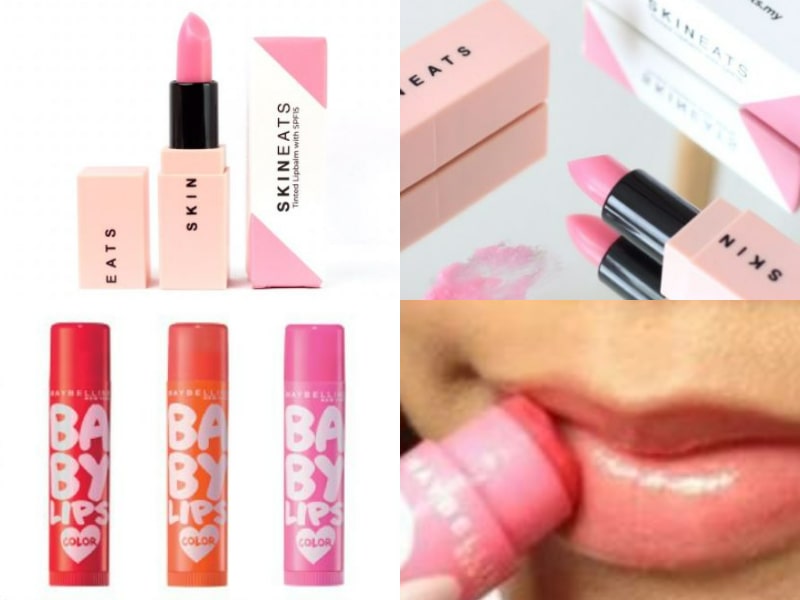 Lip balms and lip treatments are often clear or medicated but hear hear! You don't have to sacrifice colours because you can get the best of both worlds with a tinted lip balm. Just look for a lipstick plus lip treatment all-in-one stick! These lip balms are super hydrating and they enhance your natural lip colour without being overbearing. You'll get a creamy texture with a lasting, buildable pigment that goes smoothly on your dry, cracked lips. Here are some of the best-tinted lip balms options you'll be dutifully applying and reapplying all year round!
Best Tinted Lip Balm With SPF:
Upgrade Your Regular

Lip Balm

To One That Has

 SPF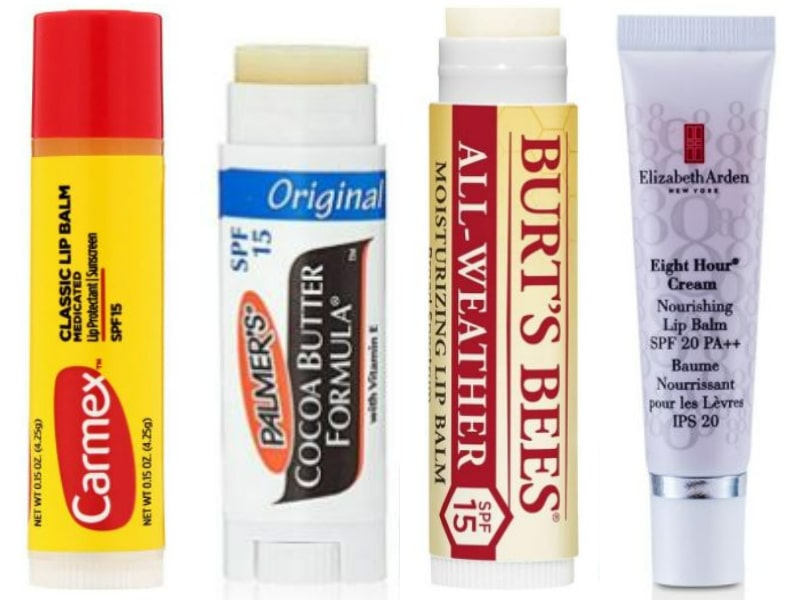 Many people apply a generous layer of sunscreen on their bodies and faces for skin cancer prevention, but it's all bare when it comes to lips. If you're already using lip balm religiously, why not switch to the one that can protect your lips from the heat? Kiss chapped lips goodbye with the best lip balms and treatments, and get lots, lots of them! Your lips will thank you for the sheen, added hydration, and protection against sun damage.