There is no better time (and excuse) to loosen up the wallet to upgrade your home with new appliances, especially with the coming Hari Raya Aidilfitri celebration. Think: A brand new television that you've been eyeing for the longest time, or that washing machine to replace the current one that's been giving problems of late. Need a little shopping guide? We recommend these home appliances to upgrade in Malaysia to give you an idea of where to start!
Best

Home Appliances To Upgrade In Malaysia

: A Bigger And Better TV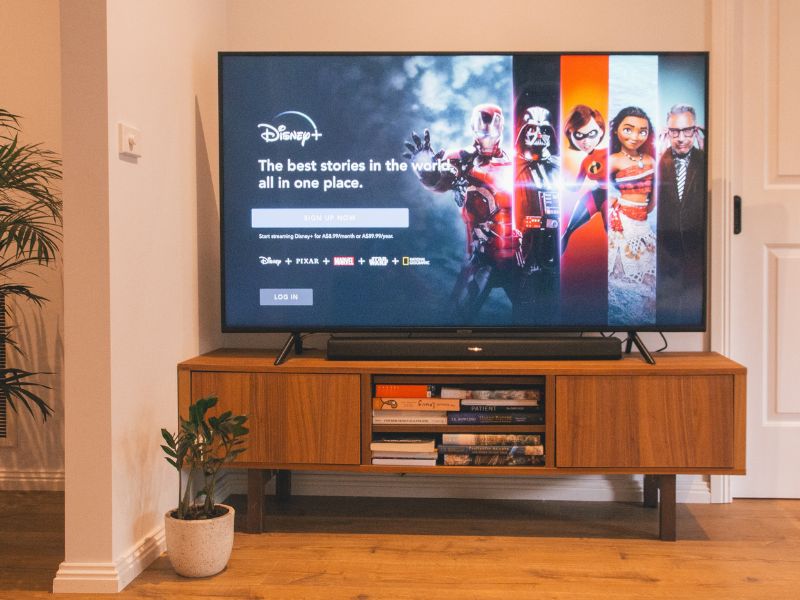 With the proliferation of on-demand video streaming services like Netflix and Disney+, people are spending more time glued to the television. The good news is you can get a 4K TV today without it costing you an arm and a leg. And if your relatives are coming over this Raya for the long-awaited gathering, you're gonna need a bigger TV than your 32-inch set! 
Recommendations
LG C1 OLED – It not only offers a spectacular cinematic viewing experience at home, but it is also the almost perfect TV for gaming with some of the latest features.
Hisense 4K Smart UHD TV – Available in several screen sizes, Hisense's 4K Smart TVs have always been a favourite choice among Malaysians as they offer great value for money.
Related: The Best Premium And Budget Smart TVs To Buy In Malaysia Right Now
Best

Home Appliances To Upgrade In Malaysia

: A More Spacious Refrigerator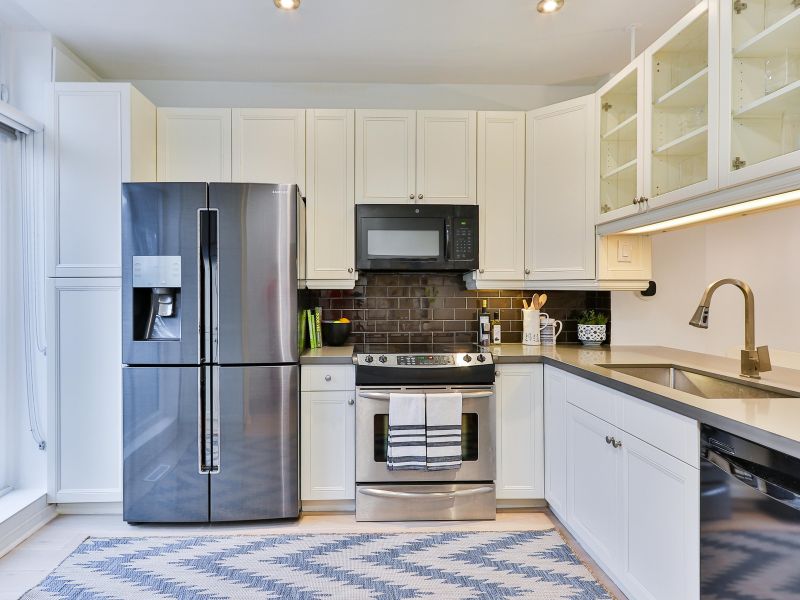 One of the unmissable moments of Raya is the big cookout and the subsequent feasts that bring everyone together to the dining table with utmost joy. And with more mouths to feed, a larger refrigerator will definitely come in handy! Not only are bigger spaces needed, but modern fridges come equipped with features that will help preserve your food in better condition so you can enjoy the freshest and healthiest meals. 
If your current fridge is due for an upgrade, we have listed down Malaysia's best fridge brands which include both premium and budget models that you can check out right here.
Recommendations
LG Matte Black GC-B22FTQPL – Always wanted a french door (double doors) refrigerator? This LG model is not only sleek and stylish but also loaded with high-tech features.
Toshiba GR-A28MS – For under RM1500, you can get a spacious fridge with inverter and deodorizer technologies.  
Related: The Best Mini Fridges In Malaysia To Get If You Want To Save Space (And Money) 
Best

Home Appliances To Upgrade In Malaysia

: New Kitchenware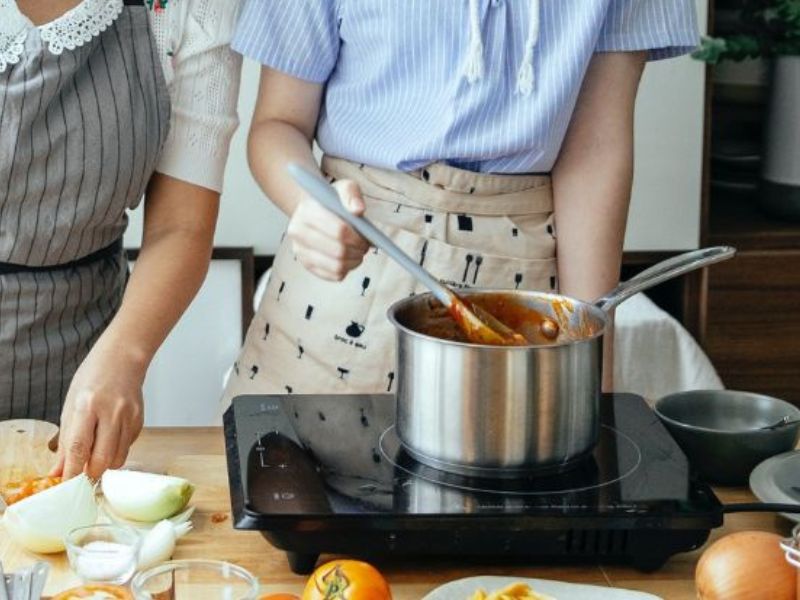 The kitchen will be a hive of activity whenever Raya comes knocking. Therefore, it is high time to get new kitchen appliances and utensils for the occasion, especially if you have been using the same one for ages. Consider switching to an induction cooker if you are still using a gas stove. The former is more energy-efficient, safer, and easier to clean.
If you haven't already gotten one, a pressure cooker will also be a great addition to your kitchen for its ability to cook large quantity meals in shorter times.
Recommendations
Philips HD4902 induction cooker – One of the bestselling induction cookers in Malaysia that comes with overheating protection and A-grade glass panel.
Russell Taylors pressure cooker –  Whip up everything from steaks to chocolate cakes with this electric pressure cooker, which also comes bundled with a spatula and a scoop, among others.  
Related: 17 Useful Kitchen Gadgets Under RM20 That You Didn't Know You Needed
Best

Home Appliances To Upgrade In Malaysia

: Modern Home Cleaning Tools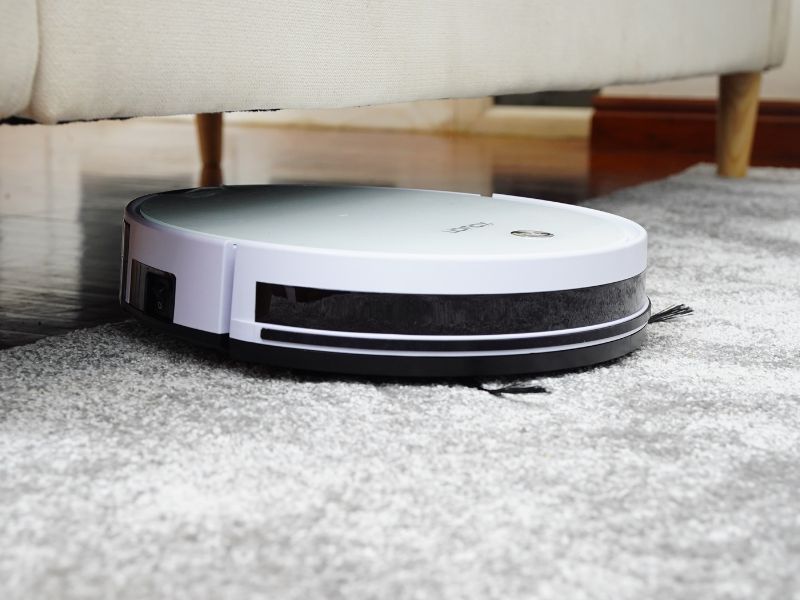 A big home spring cleaning is a must to welcome relatives and guests in for Raya. A good cordless vacuum cleaner will help lighten the load significantly as it is very efficient in sucking up dirt and dust and at the same time easy to carry around the house. Take a look at our best-of list here if you are unsure which model to go for.
If you want to take your cleaning game up another level and free your hand, invest in a robot vacuum cleaner and never look back. Yes, they can be rather heavy on the wallet, but there is no shortage of affordable models too.
Recommendations
Gaabor handheld vacuum cleaner – Who says all cordless vacuum cleaners are expensive? This model from Gaabor has strong suction power and multi filtration technology, and it only cost around RM100.
Roborock S7 robot vacuum cleaner – If you don't mind splurging a bit more, you can't go wrong with a Roborock! Expect some of the best cleaning technologies from one of Roborock's most popular robot vacuum cleaners.
Related: The Best Budget And Premium Robot Vacuum Cleaners To Keep Your Home Clean 24/7
Best

Home Appliances To Upgrade In Malaysia

: Comfort And Wellbeing Furniture
Raya is all about heading back to kampung and reuniting with your beloved parents. Oftentimes, we bring something back that will put a smile on their faces.
For those who want to get something for their parents this year (notwithstanding Parents' Day that's just around the corner), a massage chair would make a good upgrade for the foot massage machine you got them last year. Your parents can enjoy a daily dose of good reflexology time at the comfort of their own home, making it one of the best appliances. Not only that, it is also said to be good for their muscles and blood circulation. Remember, health is wealth!
Recommendations
SnowFit OASIS full body massage chair – A bestseller in Malaysia with tons of good reviews, the OASIS massage chair by SnowFit can give you heavenly sensations from head to toe.
Gintell G-Beetle EZ foot massager – 360° foot massage, 3D guasa, shiatsu massage, this foot massage machine has got it all!
Related: Make Someone's Day With These Raya Gifts 
Shopee Malaysia Offers The Best Home Appliances

Deals With Unbeatable Promotions And Discounts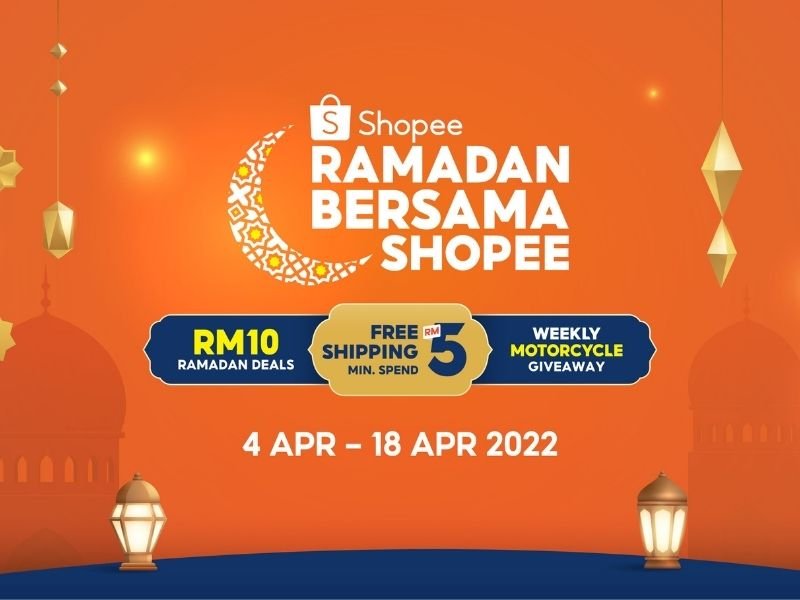 This year, Shopee Malaysia will be running its Ramadan Bersama Shopee (now till 18 April 2022) and Raya Bersama Shopee (19 April to 5 May 2022) sale campaigns back-to-back. Take advantage of the discounts, unbeatable Ramadan deals starting from just RM10, as well as free shipping with RM5 minimum spend during the Ramadan Bersama Shopee campaign when you shop for home appliances, groceries, baju Raya and more.
Even if you are not celebrating the festivities, check out the attractive deals by brands and sellers, and you might just like what you see. If it's not the best time to upgrade your home appliances, when is?
Also, don't forget to check out Shopee Home for the best premium brands and inspiration for all things homey!