Look, we know cooking isn't the easiest thing to do. It may look easy, but getting hands-on is an entirely different experience altogether. There's the prep work, the potential cuts and scratches, the cooking itself, and of course: the cleaning up after (ugh). To eat is to live, and living shouldn't be such a chore. Fortunately, the kitchen gadgets we've listed below—including garlic choppers and egg yolk separators—can turn even the most soul-destroying prep work into child's play.
Get These Useful

Kitchen Gadgets

To Help You Cook More Efficiently
Garlic Chopper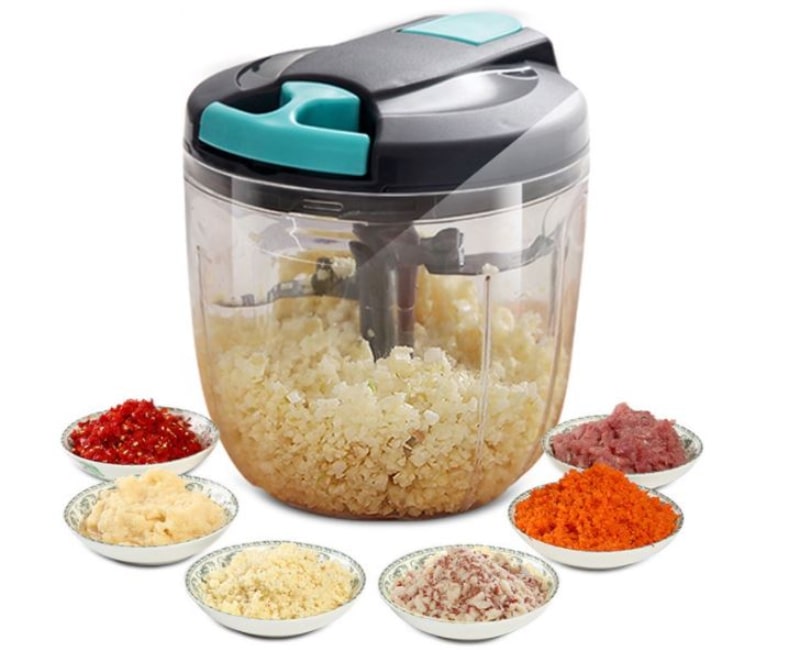 This kitchen gadget is a time-saving tool that makes mincing garlic a breeze. No more mincing garlic with a knife and worrying you'll accidentally slice yourself. And perhaps most importantly: no more garlic-reeking fingers. Besides, you can use it to dice meat and root vegetables as well. How convenient!
2-In-1 Egg Cracker
Not all of us are good at cracking eggs, and there's absolutely no shame in that. Say hello to this futuristic-looking contraption, which makes cracking eggs ridiculously easy. Just put an egg between the handles, then lightly squeeze to see the silky insides pour out. What's more, this tool is also an egg yolk separator. Super useful if you bake regularly! 
Egg Steam Cooker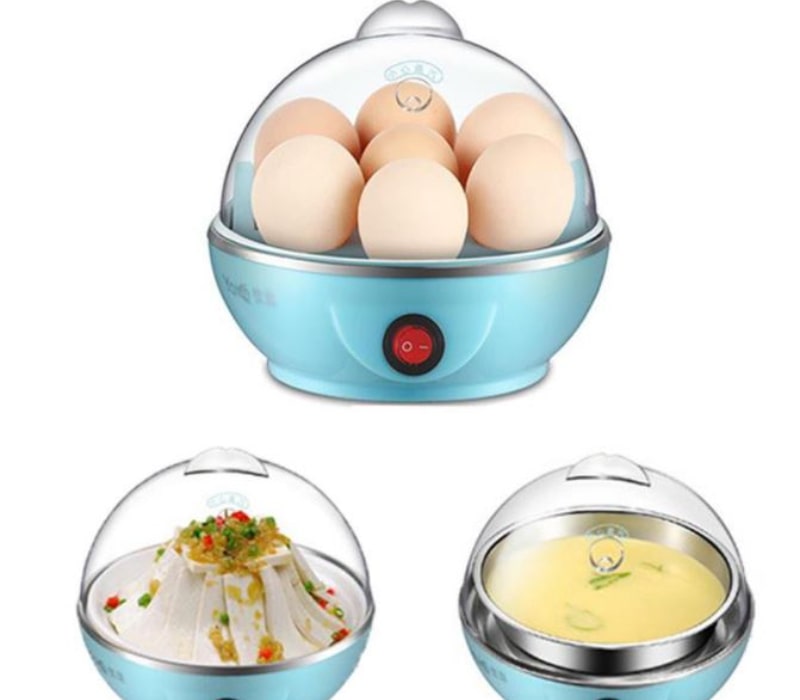 Sure, you can cook eggs the old fashioned way in a pot of boiling water, but why do that when you can use this steam cooker? With it, just leave the eggs to cook while you literally do anything else.
Dishwashing Liquid Dispenser Box
Doing the dishes is already a tedious task, so why not make it less insufferable with a dishwashing liquid dispenser? It's a simple device that holds dishwashing liquid in a clear case, while the upper section lets you pump soap directly into a sponge. No more dipping a sponge into an open container and splashing around the sink.
Stainless Steel Whisk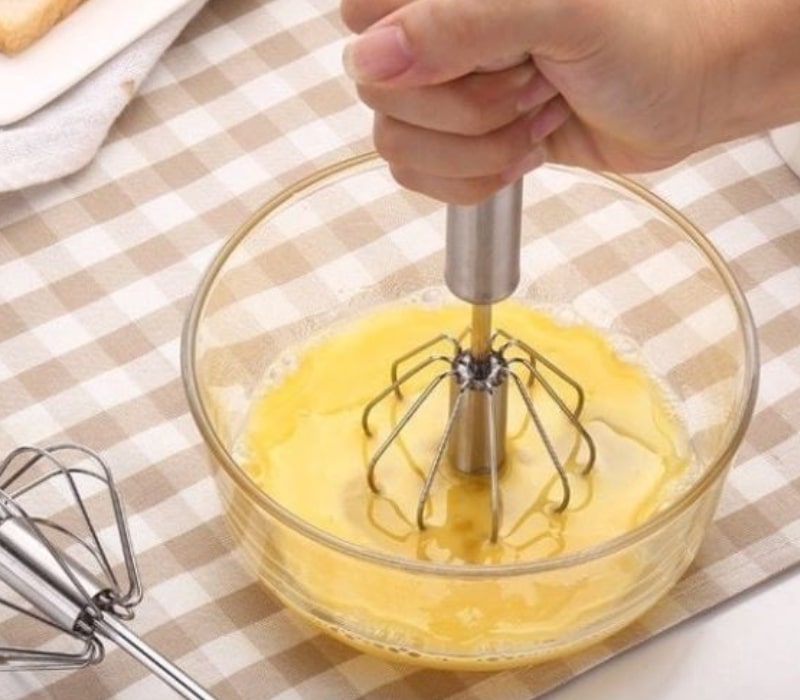 Not just any run-of-the-mill steel whisk. This hand-push whisk doesn't require any vigorous wrist action; just push the level down for it to rotate in 360 degrees. It gets the job done in a jiffy!
Corn Kernel Remover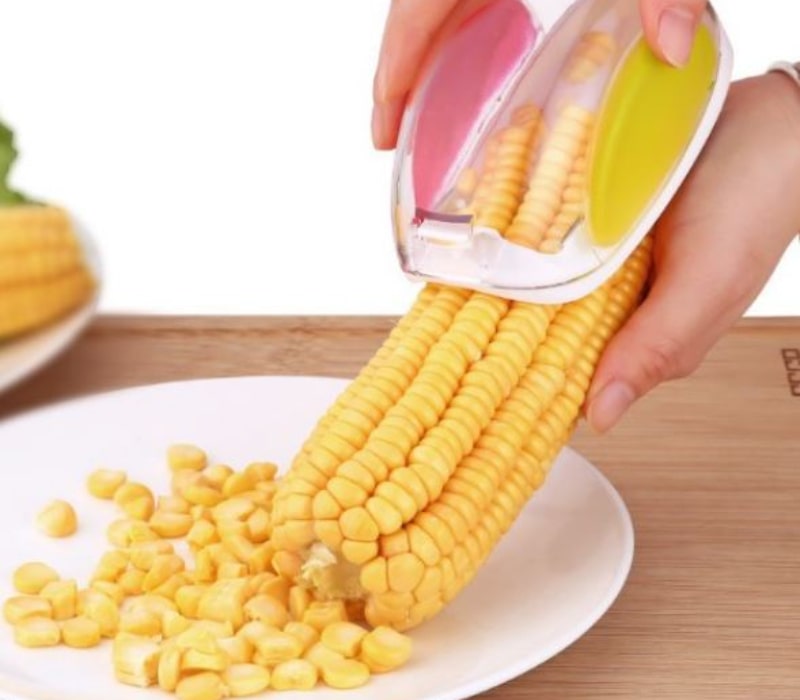 With this kitchen gadget, you can effortlessly remove corn kernels without butchering the entire cob. Besides, the corn kernel remover comes with a storage unit to keep your workstation clean and tidy.
Ice Cube Tray
No more spilling water all over the place the next time you make ice! This ice cube tray has a lid to prevent spillage and your ice cubes from smelling like fish or whatever that's in the freezer. Removing the ice cubes is easy too; just unscrew the lid and watch them fall right off.
Food Storage Sealing Clip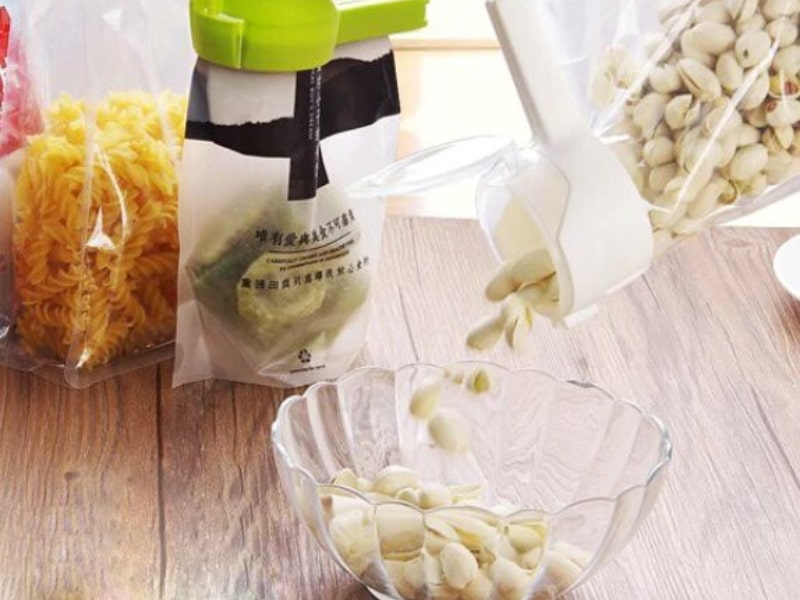 Use this sealing clip to keep snacks and staples like rice and flour fresh for a long time. Plus, the spout lets you conveniently pour out the contents with such precision that you'll never find a stray rice grain ever again.
Foldable Frying Basket 
Say goodbye to oil splatters with a foldable frying basket! This kitchen gadget opens up like a fishing net for you to put your ingredients in the middle. Then, slowly sink the basket into boiling oil for frying. When you're done, just simply close up the sides and lift the basket to drain out excess oil. 
Watermelon Cube Churner
Whether your watermelon is large or small, you're going to have to cut it up to serve it. This watermelon cube churner has your work cut out by creating perfectly symmetrical cubes every single time. Run the churner through the watermelon and see juicy red squares surface in unison. It's just so satisfying to watch—and do!
Portable Knife Sharpener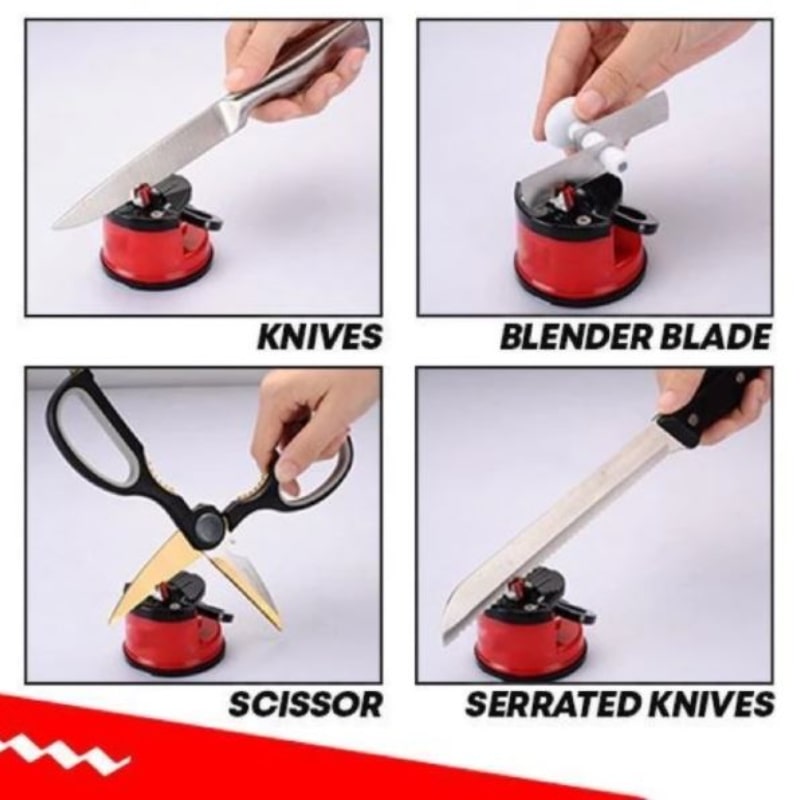 A sharp knife is a chef's best friend, as the saying goes. With this cute little portable sharpener, your knives will be at the ready to slice through anything.
Jar Opener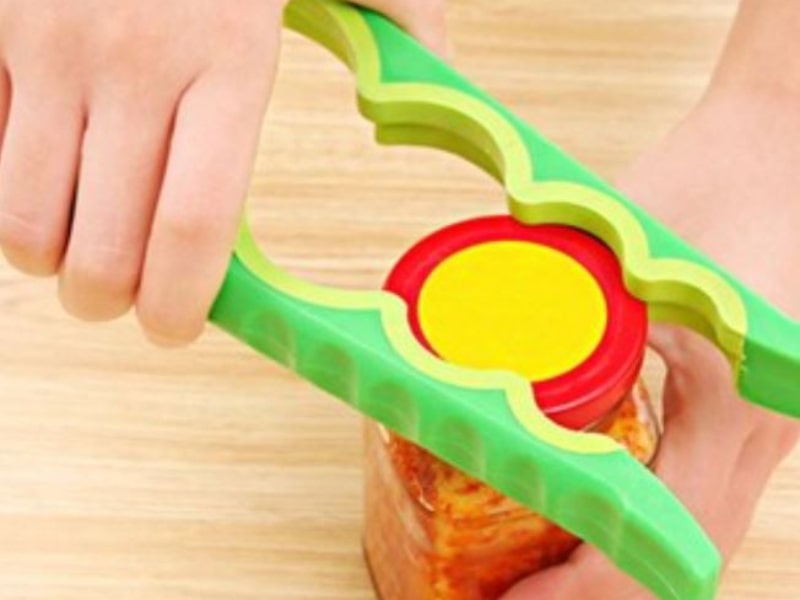 This practical kitchen gadget comes in handy when you encounter a stubborn jar that just doesn't want to open. Now, there's nothing standing between you and your sauces. 
Apple Peeler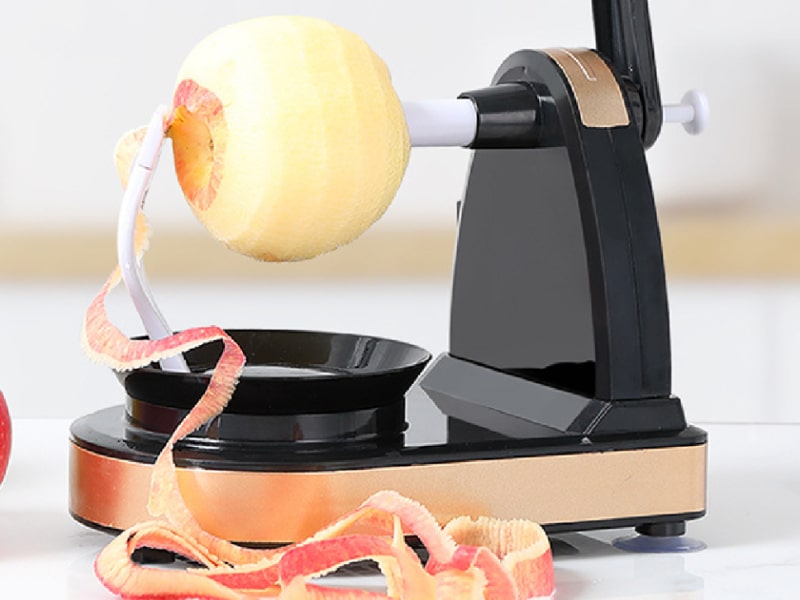 Not only does this peeler effectively strip down apples, but it can also handle pretty much any peeled products you throw at it, from potatoes to oranges. 
Spaghetti Portion Ring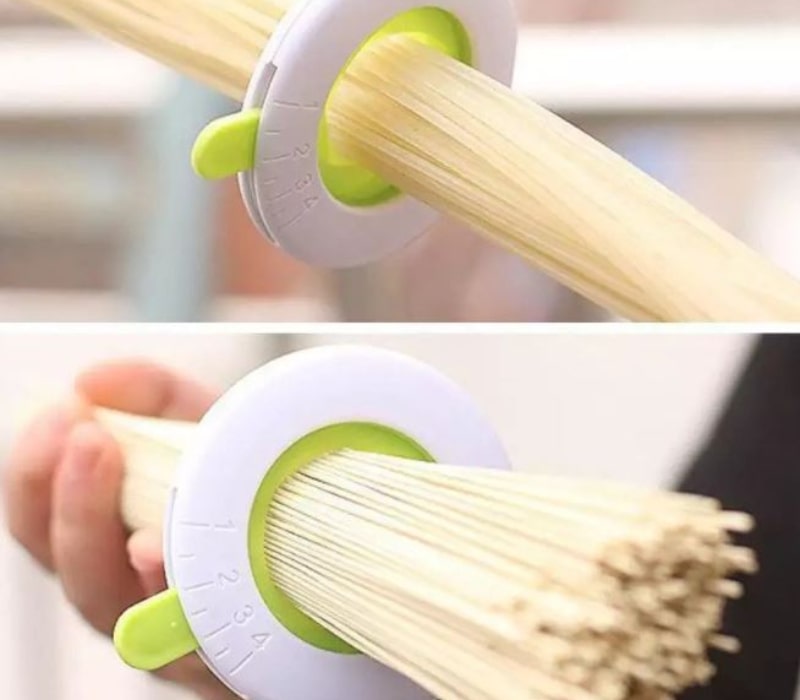 Cooking pasta is a straightforward process until you have to decide on portion size. Skip the brainwork and use this spaghetti portion ring to accurately measure just how much pasta you need. 
Related: Hungry? Here Are 5 Super Easy Pasta Recipes Under 30 Minutes

Sink Filter Rack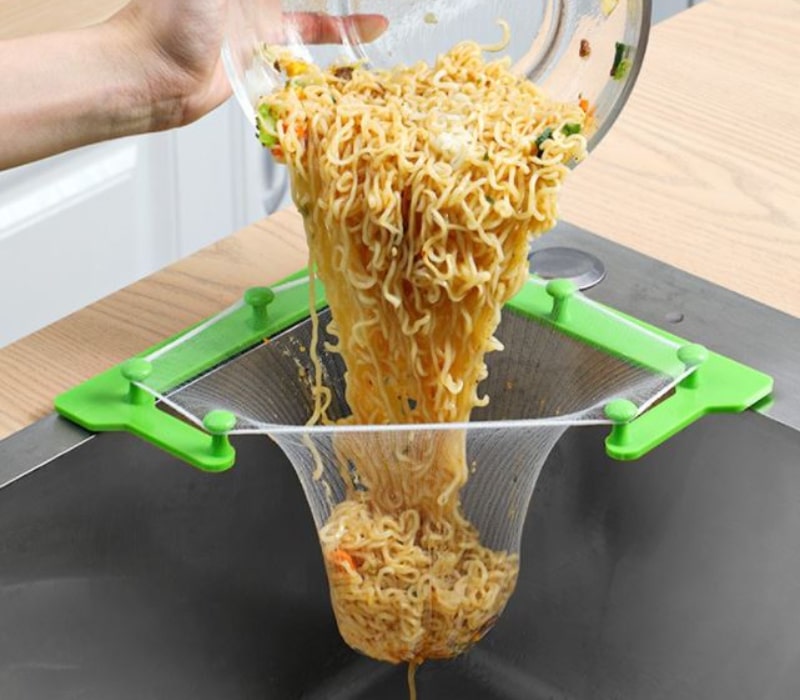 Using a tight-mesh strainer, this kitchen gadget traps fine particles and debris so they don't clog your sink. When you're done, just remove the strainer and dump it into a bin. Easy does it!
Multi-Function Chopping Board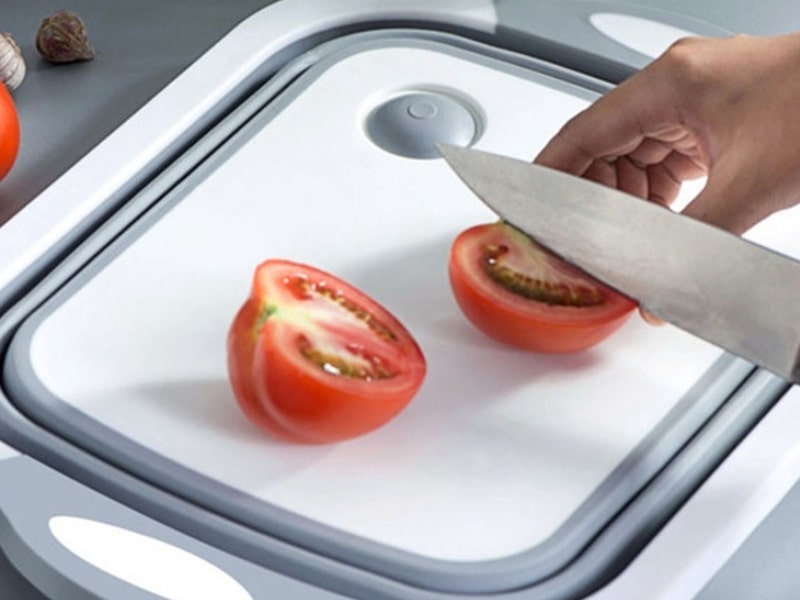 This multi-functional chopping board has a collapsable compartment to catch any dripping juices. What's more, the compartment can be used for washing fruits and vegetables too!
Digital Food Thermometer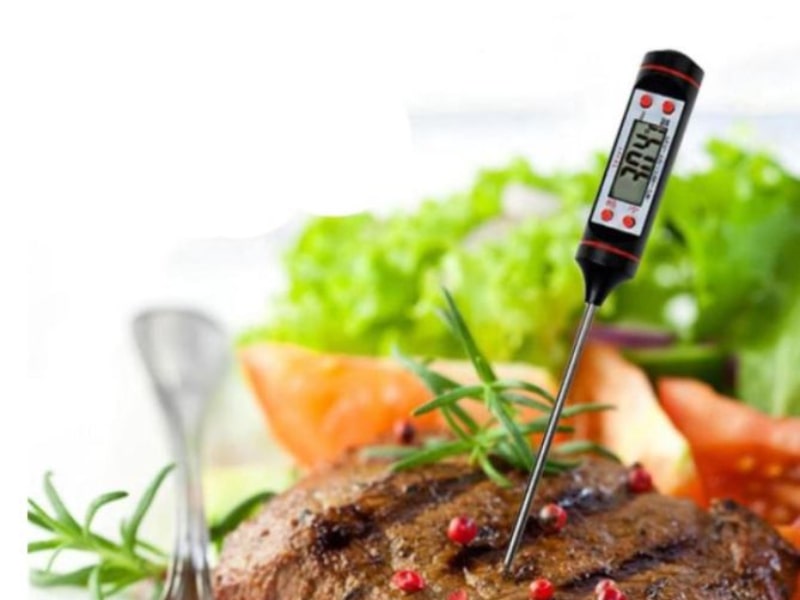 No more worrying about overcooking your chicken or steak with a digital food thermometer. Just stick it in your protein and get an immediate reading.
Make Your Time Worthwhile With These Affordable

Kitchen Gadgets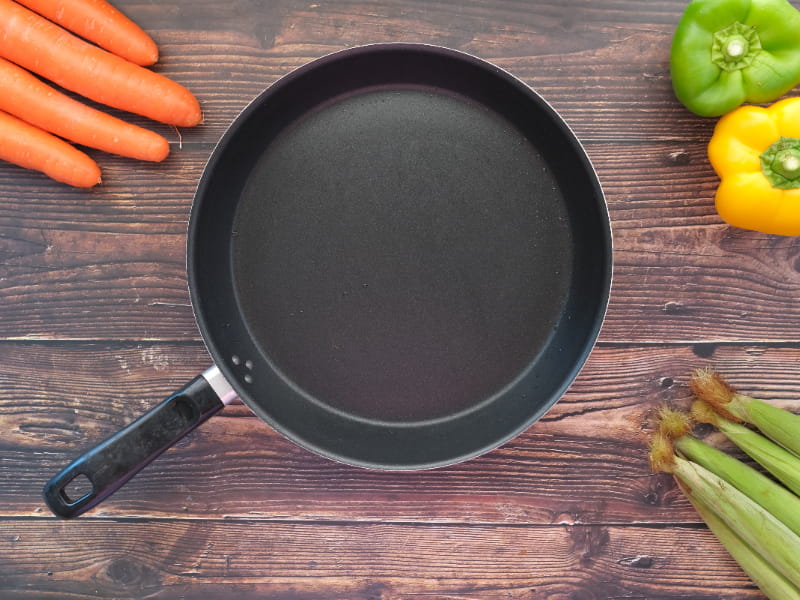 It doesn't matter if you're making brownies or mutton curry, you want your time in the kitchen to count. To be efficient and scale down on monotonous tasks, the kitchen gadgets we've listed here—whether it's a garlic chopper or an egg yolk separator—separate the mundane from excitement. That way, you can multitask more efficiently. Did we miss out on any useful kitchen gadgets? Share with us in the comments below!
Need storage ideas to free up space? Check out our guide on handy kitchen organisers from hidden racks to rotating containers.