There are only a few things that come close to the comfort a bowl of pasta offers. Like a warm hug for your tummy or a mother's tender love, delicious pasta turns any frown upside down. Nonetheless, hunting down the best pasta, particularly in KL, isn't an easy feat. But worry not, we've done the legwork for you, and found places in the big city for tasty pasta topped with lip-smacking sauces and hefty amounts of cheese.
These Are The Spots For The

Best Pasta In KL

 
Reservations are highly recommended at these places; especially during weekends and public holidays.
Back Alley Pasta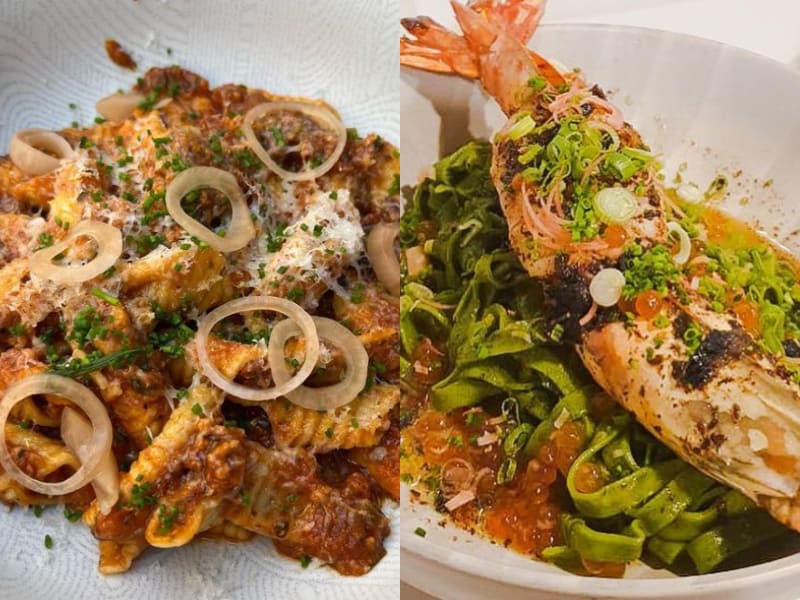 This hidden nook located along an unassuming street is home to the best pasta in KL, according to its loyal patrons. The pasta is made on the premises daily to pair with equally fresh ingredients. Need recommendations? You can't go wrong with the crowd favourites: Squid Ink Tagliolini Carbonara or Potato Gnocchi with Miso Béchamel and Yuzu Smoked Brisket. In paying homage to Asian influences, Back Alley also serves up scrumptious rice bowls to fill you up. Fair warning: Due to its limited seating capacity, reservations are highly recommended. 
Address: No.8, Jalan 1/67b, Off, Jalan Mengkudu, 55000 Kuala Lumpur
Opening Hours: Tues – Sun: 12pm – 10pm
Contact: 014-758 5780
Grano Pasta Bar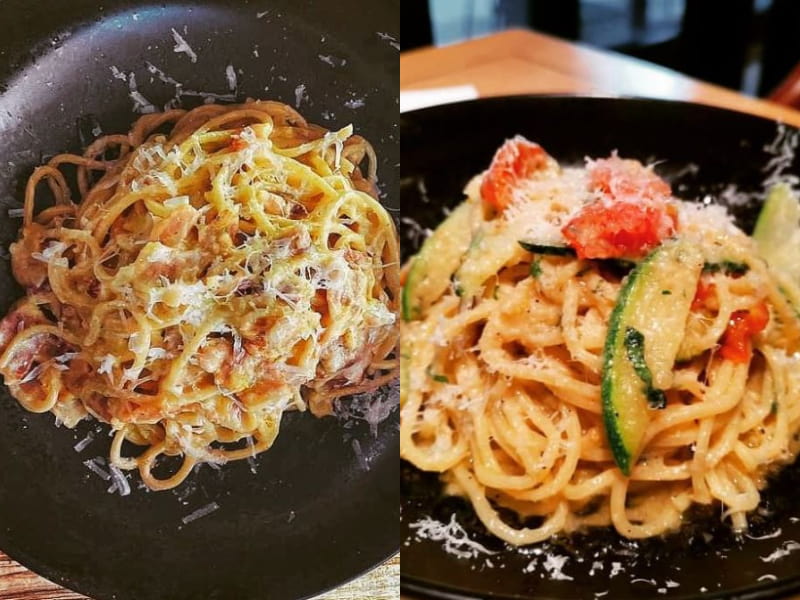 By the folks behind the neighbouring Proof Pizza + Wine, Grano at the ultra-hip APW champions the same Italian influences, serving pasta dishes that look just as good as they taste. From airy ravioli stuffed with cured duck breast over a saffron-infused tomato broth to fresh pumpkin risotto simmered in sage butter, the menu is extensive enough to please every palate. Complete your order with a glass (or bottle, no judgement) of wine. 
Address: 29, Jalan Riong, APW Bangsar, 59100 Kuala Lumpur
Opening Hours: Tues – Sun: 12pm – 3pm, 5.30pm – 10pm
Contact: 03-2201 3613
Basil Pasta House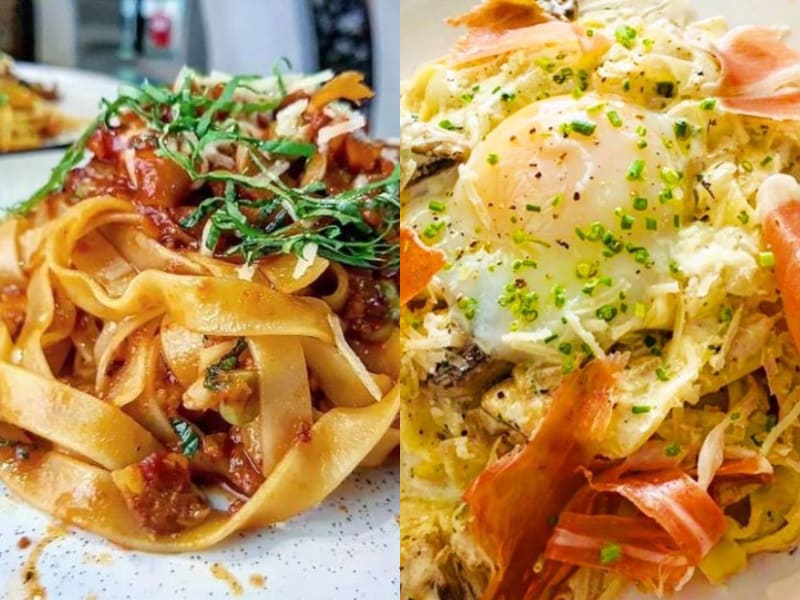 This Kuchai Lama staple has been in business for half a decade, solidifying its authority for some of the best pasta dishes in KL. Basil Pasta House's setting is welcoming and unpretentious, which is great if you just want to have great pasta in a laid-back environment. The menu is expansive, consisting of classics like Spaghetti Bolognese and Mushroom Carbonara. But if you're feeling adventurous, try the French Duck Confit with Sous Vide Egg or Meat Ball Risotto. 
Address: No.21, Jalan Kuchai Maju 6, 58200 Kuala Lumpur
Opening Hours:  Wed – Mon: 12pm – 10pm
Contact: 03-7972 8884
Nero Nero 
Nero Nero's menu is stacked with pasta dishes that pay homage to Southern Italy. Using homemade pasta and ingredients procured directly from Italy, the pasta here is as authentic as it can be. Particularly, the Ravioli del Pastore, which consists of fresh ravioli stuffed with eggplant, sheep milk ricotta goat cheese, and mint. For a heartier offering, don't miss the Gnocchi al Ragu: potato gnocchi with slow-cooked Australian lamb and pecorino cheese. 
Address: L3-02, Jalan Damanlela, Damansara City Mall, 50490 Kuala Lumpur
Opening Hours: Daily, 12pm – 10.30pm
Contact: 019-667 4546
Website | Facebook | Instagram
Rebel Pasta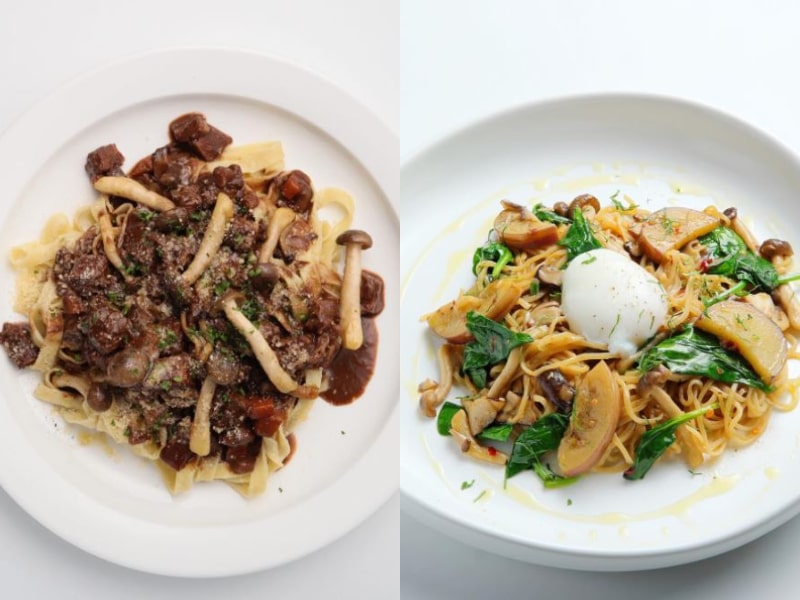 Pasta purists may find this place sacrilegious, but if you don't mind unconventional, out-of-the-norm flavours, Rebel Pasta is the place to be. From Dark Chocolate Beef Ragu (yes, chocolate) to Matcha-Infused Seafood Linguine, calling these dishes rebellious is an understatement. Come here with an open mind, and get ready to have your assumptions of traditional pasta blown away. 
Address: 1F-10 & 11, 163 Retail Park, No 8, Jalan Kiara, Mont Kiara, 50480 Kuala Lumpur
Opening Hours: 
Mon – Thurs & Sun: 11am – 10pm
Fri – Sat: 11am – 10.30pm
Contact: 012-331 3048
Website | Facebook | Instagram
Portofino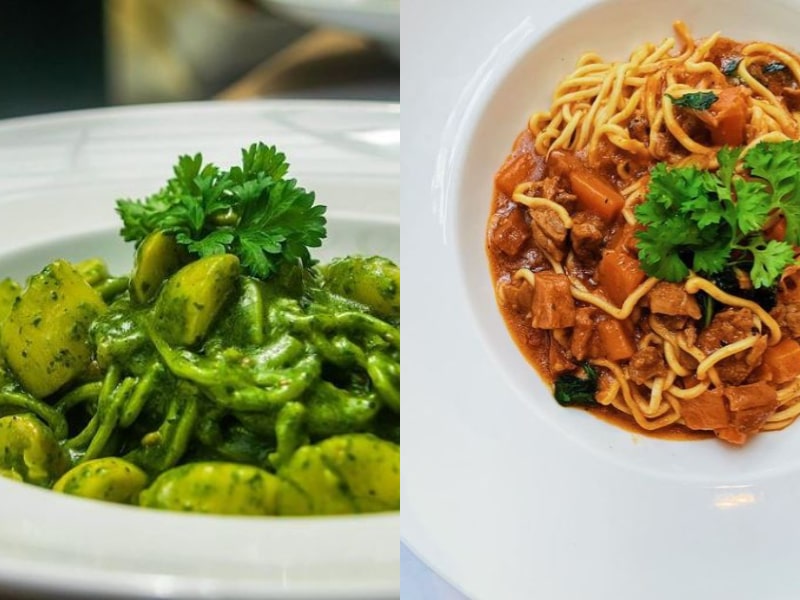 If you're looking for the best pasta in KL, Portofino is probably a safe bet. The chain of restaurants operates two branches, each offering stellar ambience with consistently delicious Italian grub. Classics like Mushroom and Seafood Risottos are crowd favourites, while the Lasagna and Gnocchi with Lamb Ragu are great for sharing. Don't skip the appetizers too, specifically the Baked Eggplant Parmesan, a combination of fried eggplant, tomato sauce, fresh herbs, and melted mozzarella cheese. 
Address:
Lucky Garden
Lucky Garden, 1, Persiaran Ara Kiri, Bangsar, 59100 Kuala Lumpur
016-775 2387
Bangsar South
Unit G5, The Sphere, No. 1, Avenue 1, Bangsar South City, Jalan Kerinchi, 59200 Kuala Lumpur
016-697 9741
Opening Hours: Daily, 10.30am – 10pm
Website | Facebook | Instagram
Positano Risto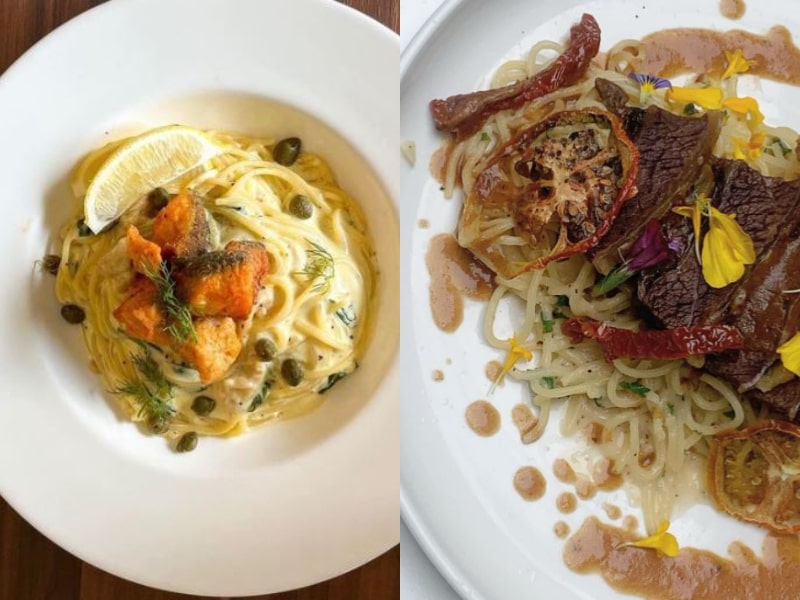 Situated in the heart of upscale Solaris Dutamas lies Positano Risto, a halal-certified Italian restaurant serving plates of cheesy, delectable pasta dishes. For starters, the Fettuccine Carbonara is a creamy creation that incorporates parmesan cheese crumbles, sous vide egg, and beef bacon. This carb-filled dish is served in generous portions (as with everything else here), so share with a friend if you don't have the space for it.   
Address: Block C1, Lot 2, Level G3, Publika Shopping Gallery, No. 1, Jalan Dutamas 1, Solaris Dutamas, 50480 Kuala Lumpur
Opening Hours: Daily, 11am – 10pm
Contact: 03-6411 3799
Website | Facebook | Instagram
Zenzero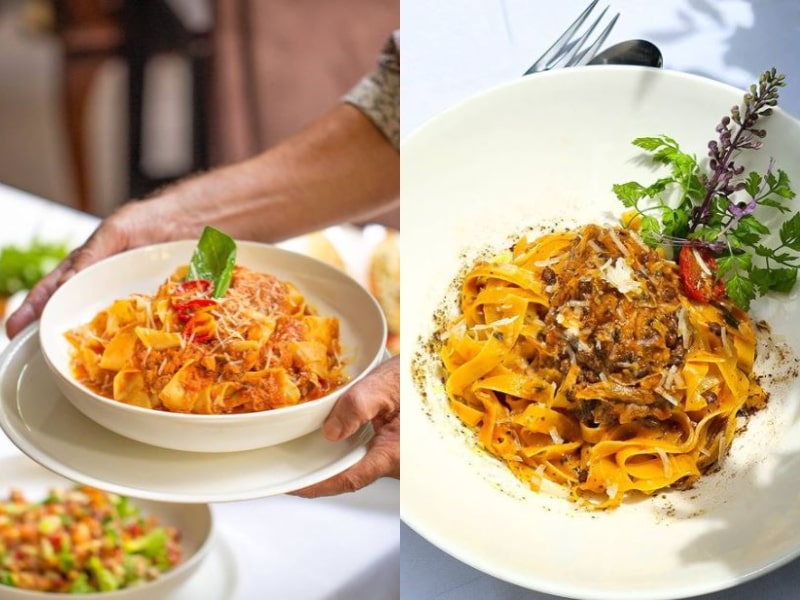 Zenzero offers diners a welcome respite from the city's hecticness with its Venetian charm and remarkable food. Notably, the repertoire of pasta dishes that aim to please. Where to start? May we suggest the Angel Hair with Sardinian Bottarga that comes with tiger prawns, shaved bottarga (cured fish roe), and housemade spicy sauce. Alternatively, the mixed seafood linguine is great if you want something a little light and flavourful. 
Address: Lot AG1, Amplewest@Menara 6 No, Jalan Puncak, 50250 Kuala Lumpur
Opening Hours: Daily, 12pm – 12am
Contact: 03-2022 2899
Website | Facebook | Instagram
Bottega Mediterranea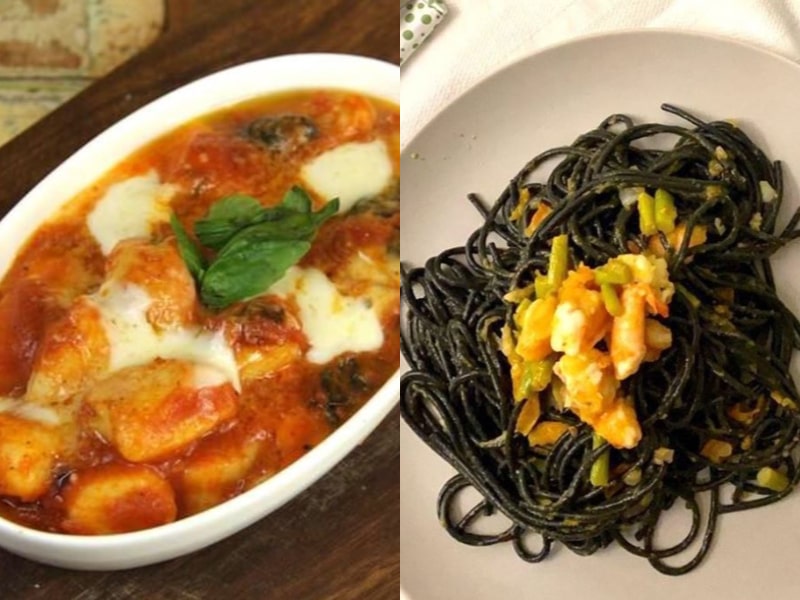 We featured Bottega Mediterranea as one of the best spots for an affordable romantic dinner in KL. This time, we're shining the spotlight on its slurp-worthy and affordable pasta bowls. It comes as no surprise why the Sorrento is a crowd favourite; it's homemade gnocchi tossed in fresh tomato basil sauce and gooey mozzarella cheese. Meanwhile, the Pasta Con Polpette is an elevated take on pantry pasta, using chewy gratinated pasta over a bed of tangy bolognese sauce, green peas, and meatballs. 
Address: 1A, Jalan Ceylon, Bukit Ceylon, 50200 Kuala Lumpur
Opening Hours: Daily, 11am – 10pm
Contact: 03-2070 4222 (Call) | 017-365 1051 (WhatsApp)
Website | Facebook | Instagram
Visit These Restaurants For

The Best Pasta In KL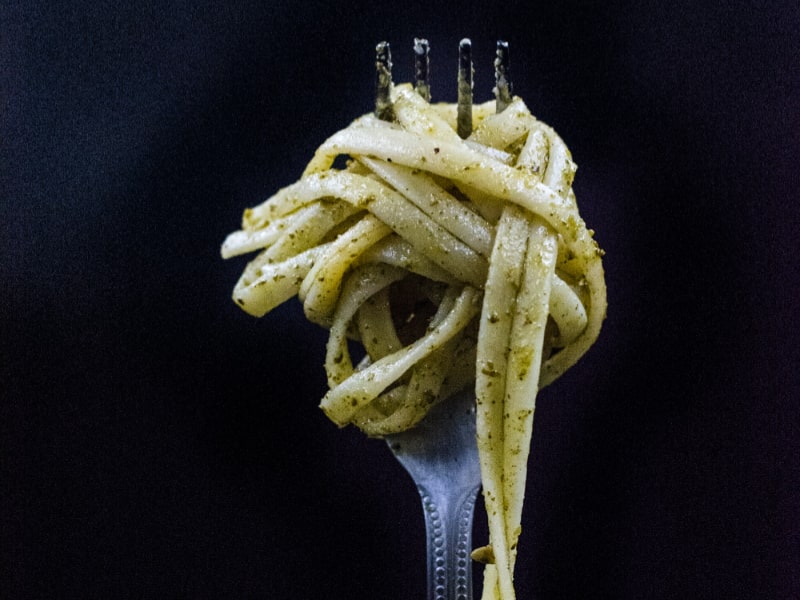 There's no shortage of pasta places in KL, but hearty and delicious pasta that's worth every penne (pun intended)? A little research is required. Fortunately for you, that's already been done in this story! So if you're craving the best pasta in KL, certainly put these places on your radar. Prefer to make your own pasta instead? Try your hand at these quick but guaranteed delicious recipes. 
For more curated food guides, check out our recommendations on the flakiest croissants in the Klang Valley, must-visit cafes and restaurants near Petaling Street, and the latest coffee joints for potent lattes and memorable ambience.