Vacuum cleaners have come a long way. Forget about dragging a bulky and heavy object as you work up a massive sweat cleaning your home. Modern vacuum cleaners are not constrained by wires. And more importantly, they are much lighter, making them so much easier to handle and carry around! Moreover, they come with all the latest and advanced features to make your living space as spotless as possible. If you are still using an old-school vacuum cleaner from yesteryears, it is time to make the upgrade and get one of these best cordless vacuum cleaners in Malaysia!
Best Premium Cordless Vacuum Cleaners To Buy In Malaysia
Want nothing but the best cleaning performance? Here is a selection of the best cordless vacuum cleaner models in Malaysia that money can buy.
1.   Dyson Cyclone V10 Fluffy Vacuum Cleaner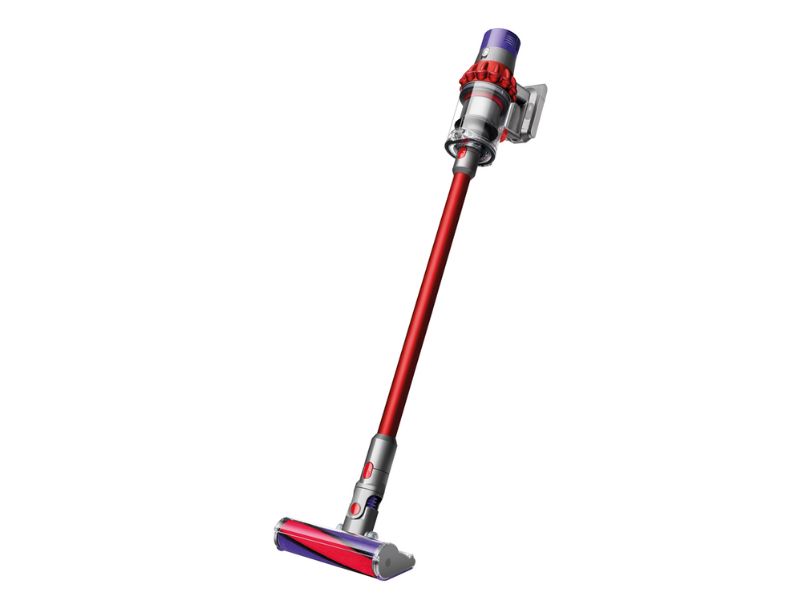 Of course, one of the best cordless vacuum cleaners in Malaysia comes from Dyson. The reputable brand is known for making high-quality appliances, which also include hairdryers and air purifiers. They certainly do not come cheap, but you do get what you pay for. In Malaysia, Dyson vacuum cleaners are aplenty, and we recommend the Dyson Cyclone V10 Fluffy Vacuum Cleaner as it has been a constant bestseller in the market.
It comes loaded with the latest cleaning tech headlined by the Dyson digital motor V10 with powerful suction to remove hidden dirt and deep clean a home. Its three power modes let you clean all floor types (including carpets). On top of that, there is a whole-system filtration system that captures 99.99% of dust and expels cleaner air, so you don't have to worry about dirty air being released back into your home.
2.   Dibea G22
The G22 is the latest flagship vacuum cleaner by Dibea, and it has a form factor that helps users get to those hard-to-reach areas. With a unique stick design that is bendable up to 90 degrees, you can deep clean lower spaces such as under the sofas and beds with absolute ease. 
Besides multiple cleaning angles, the Dibea G22 also has great suction performance thanks to its 29,000 PA suction power. You can monitor its performance in real time through its smart LED display screen.
3.   Tefal X-Force Flex 11.60 AQUA Cordless Vacuum Cleaner (TY9890)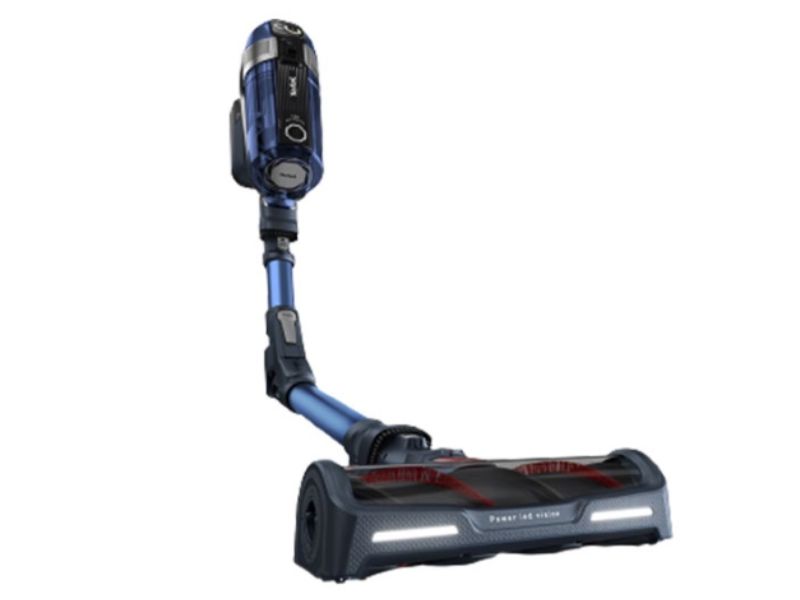 With its unique DigitalForce motor that has a maximum 130 air watts of suction power, the Tefal X-Force Flex cordless vacuum cleaner delivers a powerful, efficient, and fast-cleaning performance from floor to ceiling. The vacuum cleaner can also easily go under low furniture and clean up to four times deeper with its "flex" design that bends.
If a cordless cleaner that can simultaneously vacuum and wash in half the time of a standard cleaning job sounds like it is all you ever need, you are looking at the right one!
4.   Philips Speed Pro Max Aqua Cordless 8000 Series Vacuum Mop Cleaner (Wet & Dry)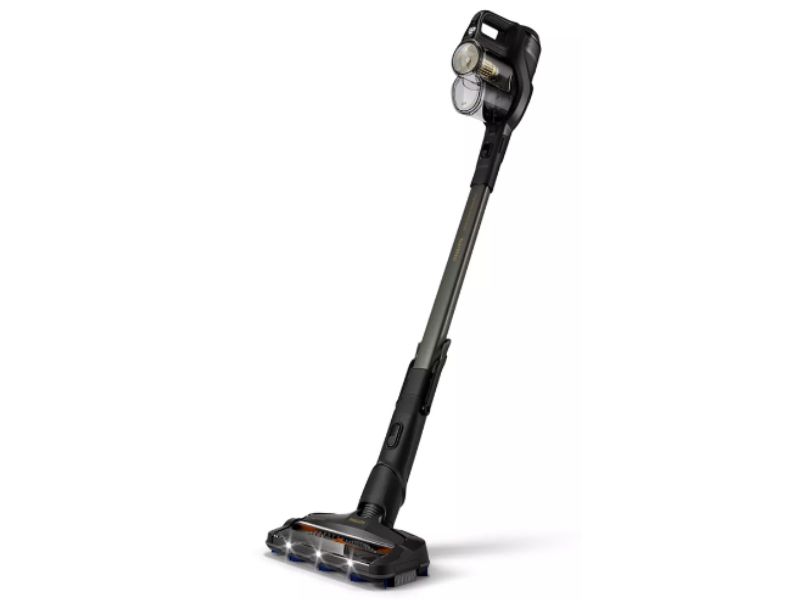 The Philips Speed Pro Max Aqua 8000 Series goes beyond just cleaning dust. It can also remove sticky spots and bacteria thanks to its specially-designed 3-in-1 nozzle that can hold wet wipes, so you can vacuum and clean up stains in one go!
Its 360° suction nozzle is equipped with LED lights that can reveal hidden dust in those hard-to-see corners, with Philips claiming that it can capture up to 99.7% of dust and dirt. And with a long-lasting turbo mode, this Philips cordless vacuum mop cleaner can perform a full-house cleaning with maximum power.
5.   Black & Decker Powerseries BSV2020GW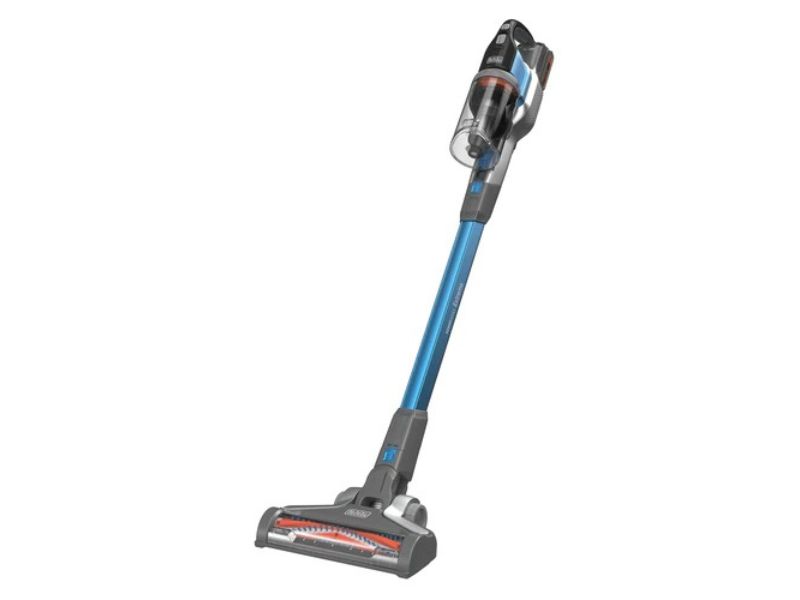 In addition to sucking up dust and debris, the Black & Decker Powerseries BSV2020GW can also pick up hair efficiently with its v-shaped bristle pattern. And you don't have to worry about all that stray hair getting wrapped up, as its patented anti-tangle brush bar is designed to minimize hair wrap.
You will be able to clean up multiple surfaces—from hard floors to carpets—with the cordless vacuum cleaner's three-speed control and floorhead angle. A front-facing dustbin offers quick and easy access when the time comes for emptying the content. 
Best Budget Cordless Vacuum Cleaners To Buy In Malaysia
Not all cordless vacuum cleaners cost upwards of a thousand Ringgit. These more affordable options will get the job done just fine.
6.   Corvan Cordless Vacuum Wireless Cleaner K6s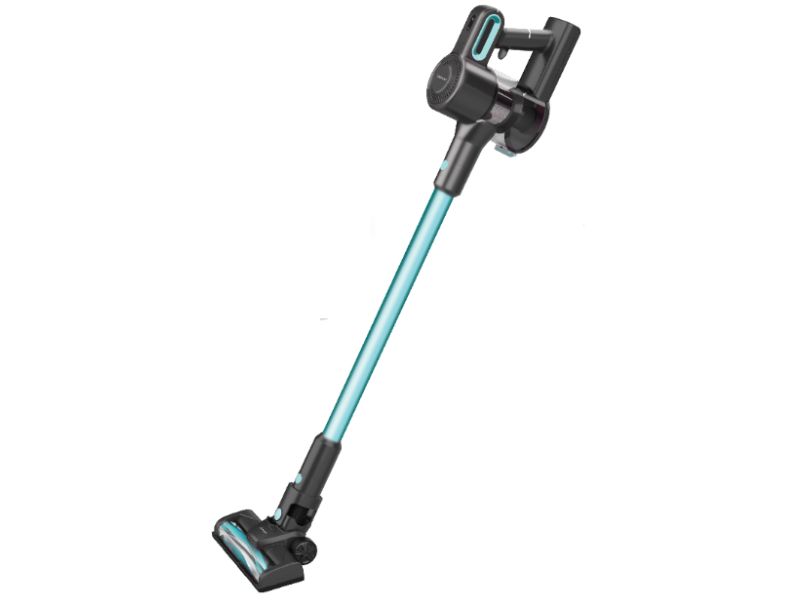 The Corvan K6s cordless vacuum cleaner is super light and easy-to-use weighing just 1.2kg. It also has a low profile at 11.8cm, which makes cleaning under tight spaces a breeze. Features-wise, it boasts four cleaning heads, three-stage double HEPA filtration, LED-lit motorised floor brush, and a Cyclonic Dust Separation System that is super-effective in picking up dust.
This tangle-free vacuum cleaner also comes with an accessories clip which is handy in preventing the misplacement of accessories. Oh, and speaking of accessories, a bed vacuuming tool is included with the Corvan K6s so users can also use it to remove dust, hair, and dead skin cells among others from the bed or sofa.
7.   Electrolux Cordless Stick Vacuum Cleaner WQ61-1OGG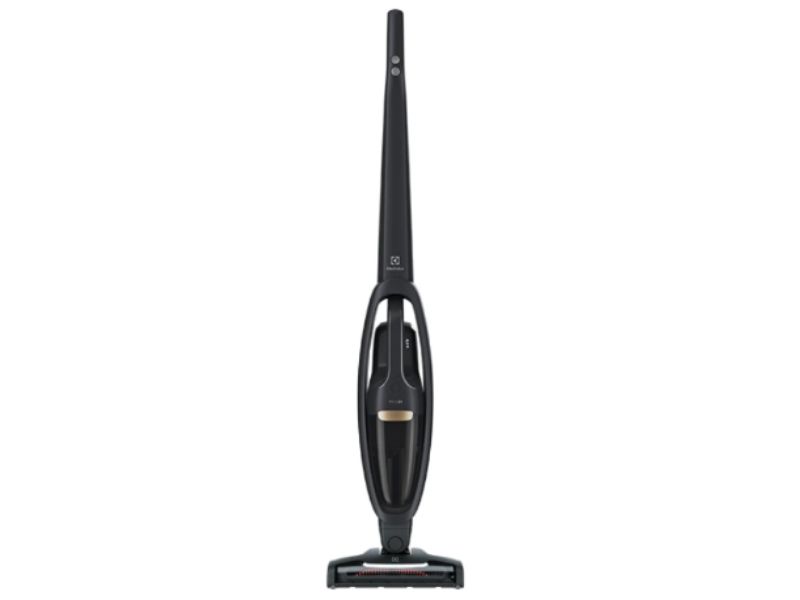 Sleek and understated, the Electrolux WQ61-1OGG not only looks good for a vacuum cleaner, but it also cleans just as well. Equipped with a five-fold filtration system, it claims to remove 99.9% of micro dust particles. What's more, the BrushRollClean technology helps to unclog the bristles by cutting through hair and debris.
Weighing at less than 3kgs, the WQ61-1OGG is great for quick clean-ups, and you don't have to worry about working up a sweat during spring cleaning either. All in all, a functional vacuum cleaner that will fit into the modern homes of today.
8.   MMX Cyclone Series (MMXVC-190AR)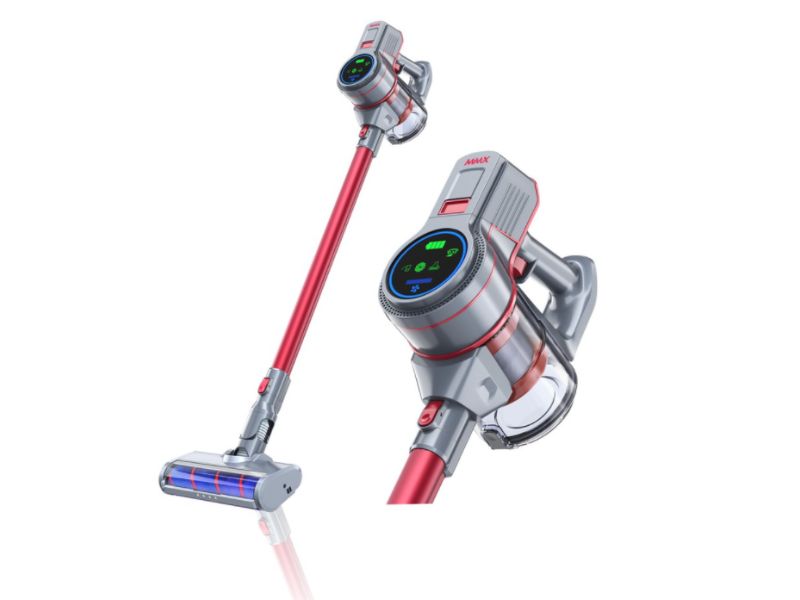 For one of the best cordless vacuum cleaners in Malaysia that do not cost upwards of a thousand Ringgit, you can take a look at the MMXVC-190AR. Despite its small price tag, it comes with a strong 22,000 PA suction power that will do a great job of sucking up most of the dirt.
It also comes with an advanced cleanable HEPA filter that can capture up to 99.5% of dust and mites in an indoor environment. 
9.   Khind VC9692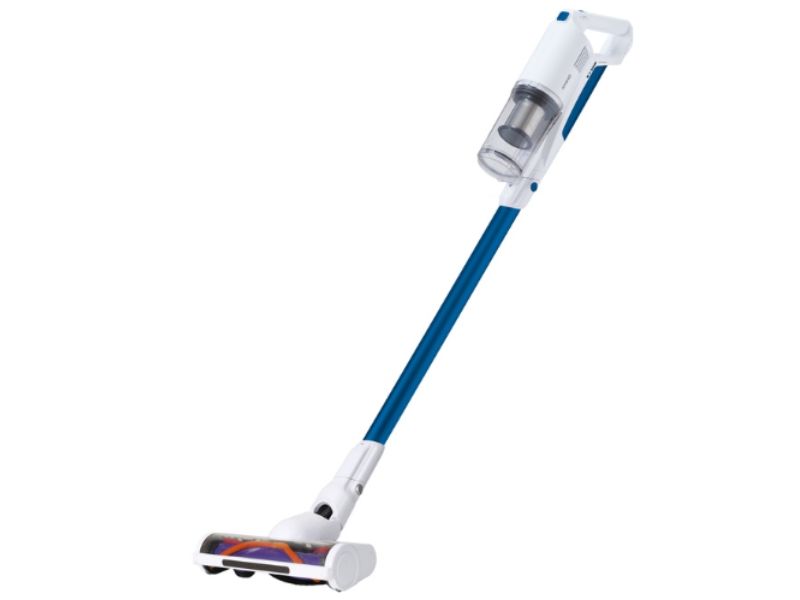 Another candidate for the best budget cordless vacuum cleaner in Malaysia, the Khind VC9692 is a budget option that costs less than RM300. You get a cordless vacuum cleaner that offers 8,000 PA suction power, three-speed modes, and HEPA filtration.
On top of that, it is equipped with an LED power brush that works on carpets just as well as on hard floors. The Khind model also comes with a detachable lithium battery, giving users about 40 minutes of cleaning time on a single charge.
10.   Xiaomi Mi Vacuum Cleaner Light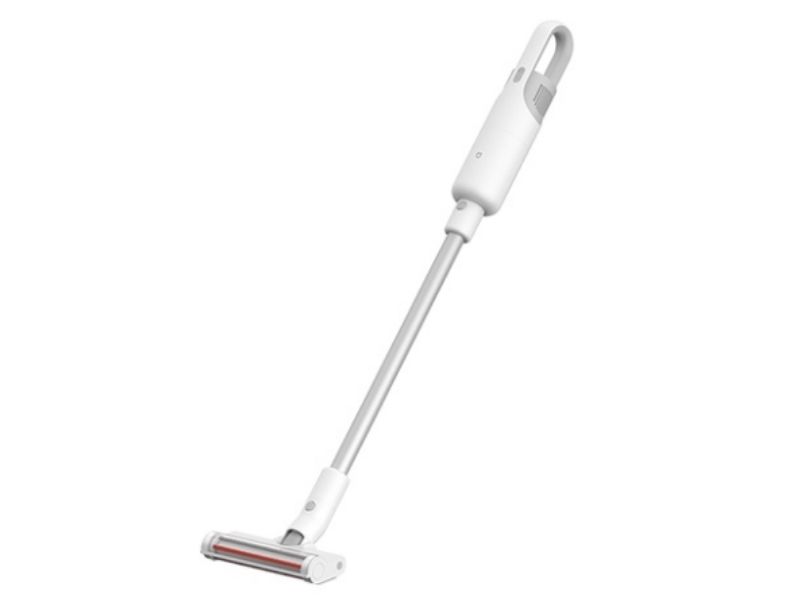 If you're looking for a cordless vacuum cleaner that is not only light on your hands but also your wallet, consider the Xiaomi Mi Vacuum Cleaner Light. Weighing at only 1.2kg (or not more than three bottles of water, according to Xiaomi), female users and even kids will find it easy to carry around.
Powered by a brushless motor, the Xiaomi Mi Vacuum Cleaner Light operates quietly and efficiently. Furthermore, it offers two levels of cleaning mode that can deep clean a medium-sized apartment on a single charge, in addition to a three-level filtration system (HEPA filter, cotton filter, and cyclone filter).
11.   PerySmith Bossman Kaden Pro K2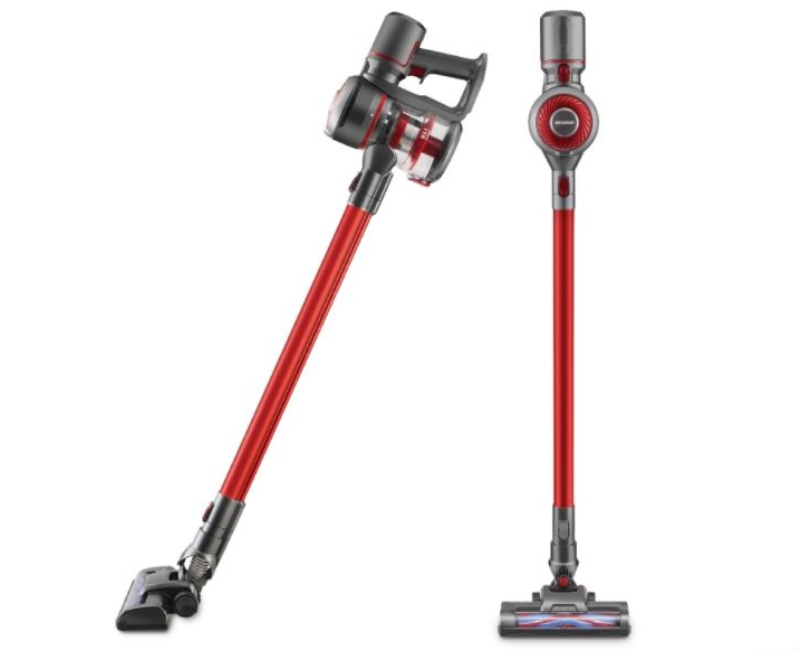 Decked out in striking grey and red, the PerySmith Bossman Kaden Pro K2 promises effective cleaning capabilities for an affordable price tag. Powered by a lithium-ion battery, you get to enjoy 45 minutes of usage through a powerful inverter motor. Meanwhile, the built-in HEPA filter traps dust mites up to 99.5%.
The vacuum cleaner comes with a slew of useful accessories, including a wall dock for easy storage when not in use. Separately, the detachable brush lets you get rid of tangled hair and debris with ease.
Get These

Best Cordless Vacuum Cleaner In Malaysia

, And Your Home Will Thank You For It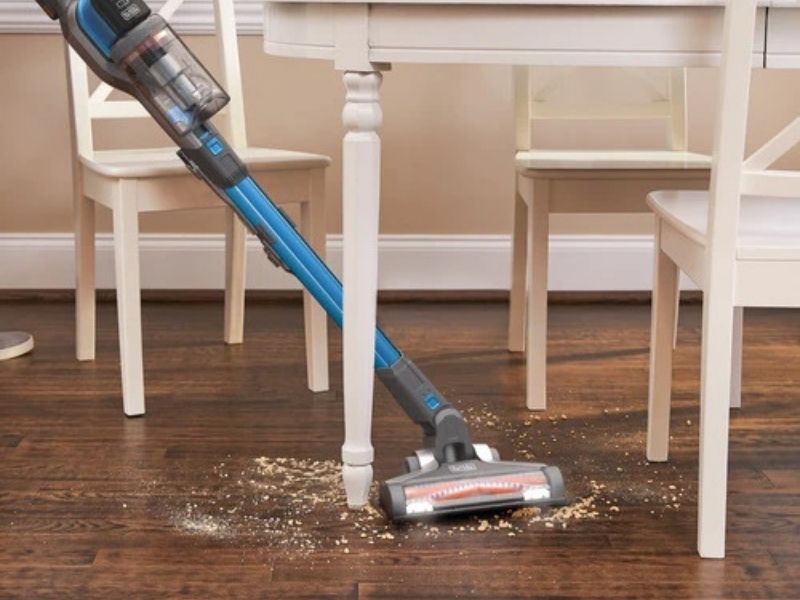 Making sure your home remains spotless at all times is no easy feat. There is not just the dust accumulated everywhere to contend with, but also using old and bulky vacuum cleaners can cause all kinds of aches on your body. However, a cordless vacuum cleaner can alleviate those problems as it not only has high efficiency, but you can also easily grab and use it at any time of the day. Oh, and did we mention that it can be hung on a wall, thus freeing up tons of storage space?
For more on cleaning, be sure to also check out our best robot vacuum cleaners and best cordless car vacuum cleaners recommendations!
Check out Tech Thursday for 1-day only lowest price, unbeatable deals, and extra 20% Coins Cashback every Thursday!