What's Christmas without a Christmas tree? It gets everyone in the mood for the Yuletide season, acting as the point where gifting and photo ops converge. But dressing up a tree isn't the easiest thing to do. Do you go the safe route with red and green Christmas ornaments or decorate a white tree adorned with whimsical candy canes? Let us help you prevent decision fatigue with the following Christmas tree decor ideas; from understated to over-the-top, one of the looks below will surely speak to you.
Get Into The Holiday Spirit This 2022 With

Christmas Tree Decor

Ideas
1. The Classic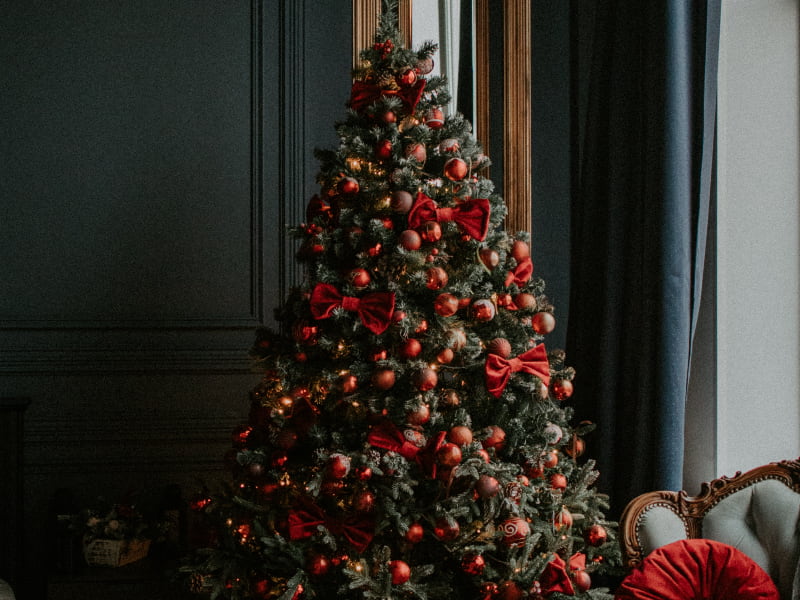 It doesn't get any more timeless than a towering tree trimmed with ribbon bows, classic Christmas ornaments, and of course, fairy lights! If you prefer a splash of gold amidst the barrage of red, give the tree a star topper for a tried-and-tested aesthetic!
2. The Minimalist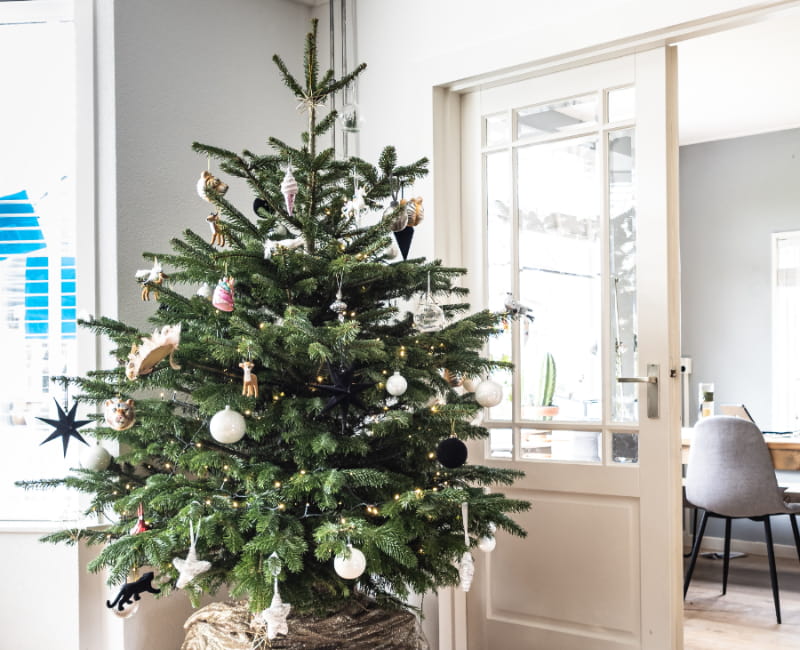 Looking for minimalist Christmas tree decor ideas? Replicate this look by spacing your ornaments and allowing the green leaves to shine. For ornaments, go with lighter shades like white, off-white, or beige. Then, add in a couple of darker options for a distinctive contrast. If you'd like, you can wrap the tree base with burlap for a gentle rustic touch!
3. The

White Christmas Tree
No snow in Malaysia? No problem. Turn your abode into a winter wonderland with a ready-made, "snow-flocked" white Christmas tree! Decorating it is simple; opt for gold and silver ornaments and pair them with dimly-lit fairy lights. Watch as it turns into a magical statement piece when night falls—perfect for snuggling around it with a glass of wine!
Related: Explaining Every Red And White Wine Type, How They Taste, And Their Best Food Pairings

4. The Rustic Aesthetic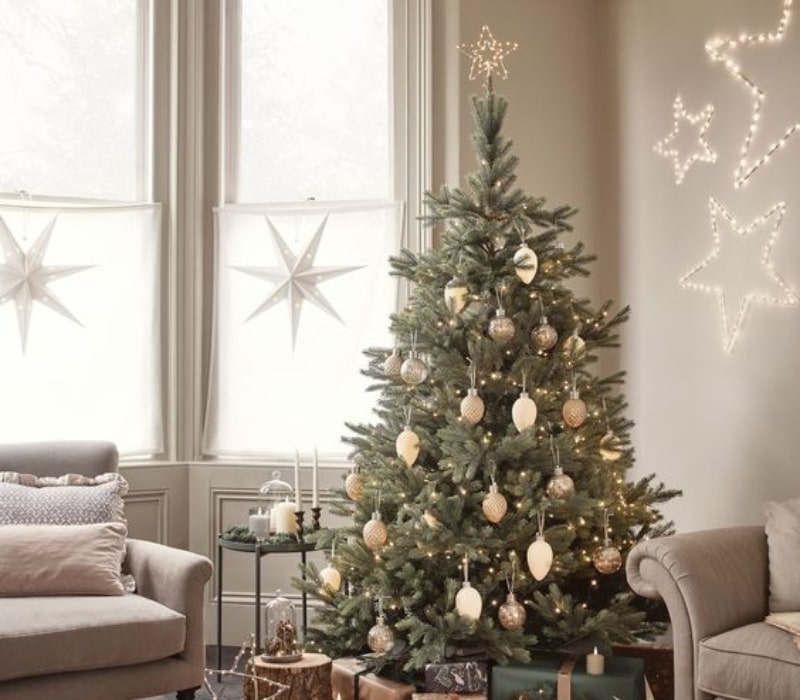 If the style you're going for leans towards a boho, rustic look, take cues from this charming tree with brown and beige Christmas ornaments surrounding it. Then, crowd the bottom with neatly-wrapped gifts and display pieces for a strong finish. Place this ensemble next to a sofa and coffee table, and you'll have a cosy nook to unwind or read a book! 
5. The Old Fashion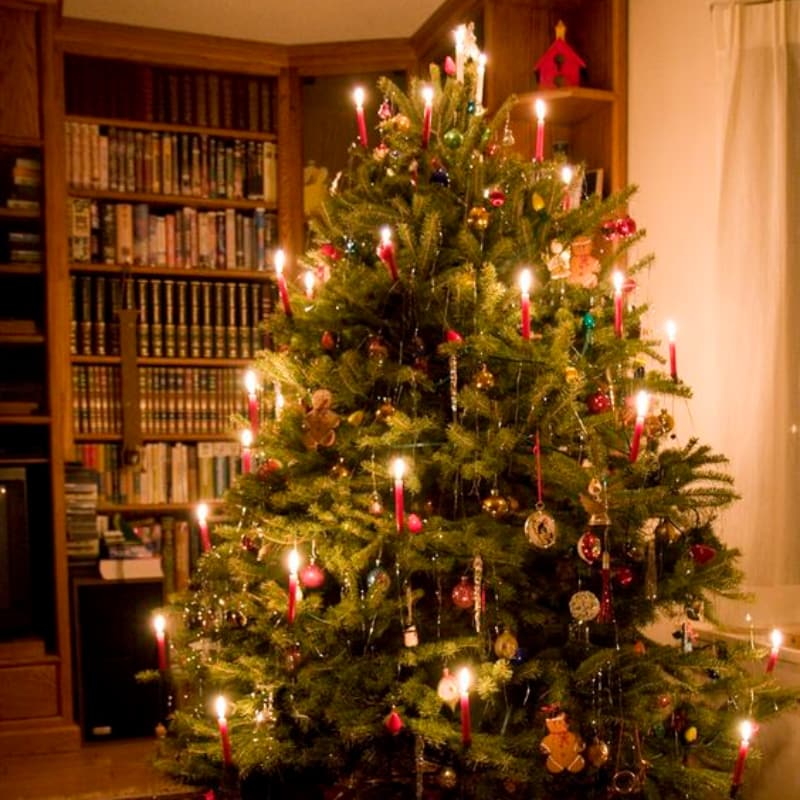 Candles give Christmas trees old-fashioned charm. To avoid potential fire hazards, use candle lights instead of the real deal. Keep the colours of the ornaments consistent with the candles for a uniform look. And when it's dark, turn the lights on and see the tree come to life! This style does wonders to small Christmas trees too.
6. The Golden Child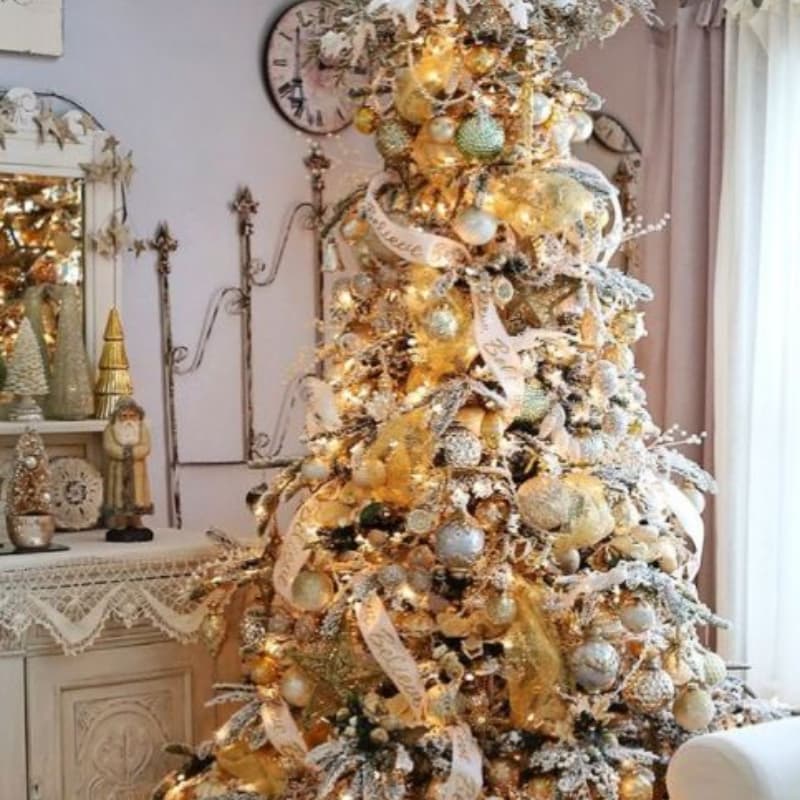 Want to be a little extra with your Christmas tree decor idea? Well, you can't go wrong with gold on gold on gold. Shiny, chic, and just a little over-the-top, it'll bedazzle any living room. That said, you'll want to pepper hints of white around the tree for a classy contrast. Ribbons, Christmas ornaments, and pine cones are solid options!
7. The Mini Me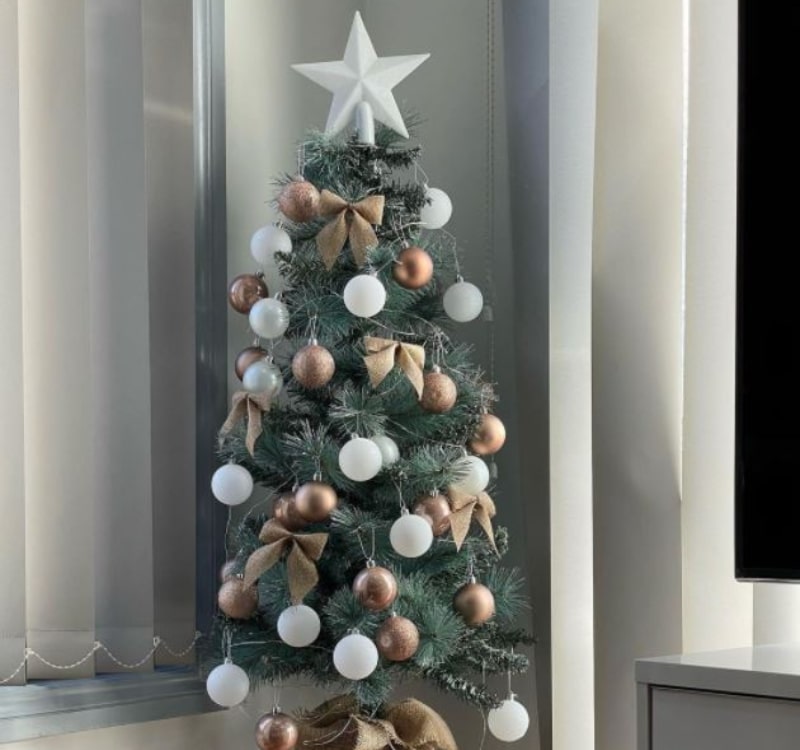 If you don't have the luxury of space or are in the midst of downsizing your living quarters, hauling a standard-sized Christmas tree home may feel impossible. Fret not because small Christmas trees are equally charming and festive if they're decorated the right way. Use a topper and large ornaments because they give the illusion of a fuller tree. Then, prop it up with a wooden or rattan basket for extra height!
8. The Black Parade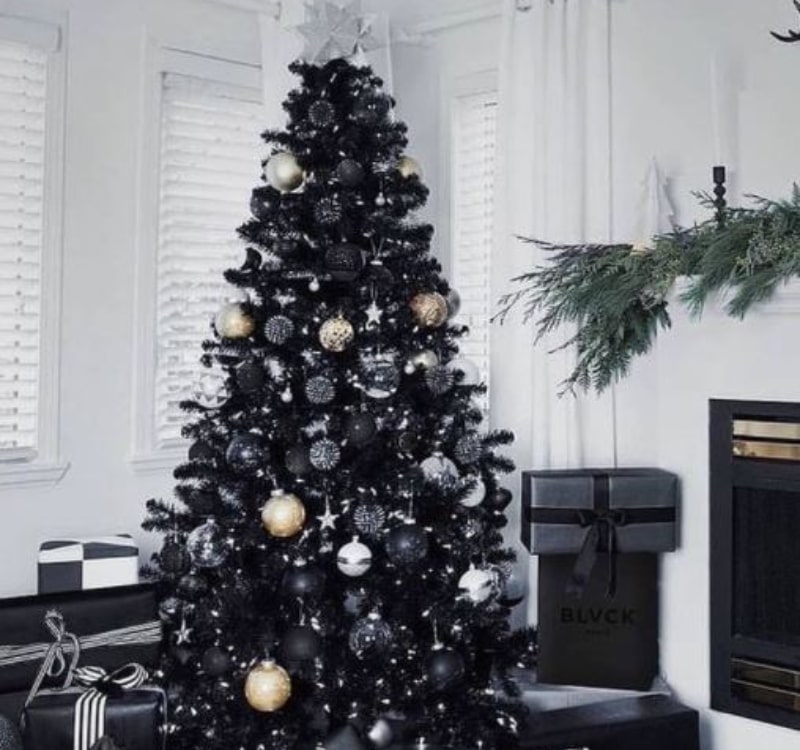 You know what's cool and forever in style? Black. Although we often associate red, green, gold, and other traditional colours with Christmas, it doesn't mean you can't stray away from tradition with a moody twist. The best part? Like clothing, a black Christmas tree matches everything! In this case, limit to two or three solid-colour Christmas ornaments to stand out from the dramatic background. 
9. The Pink Affair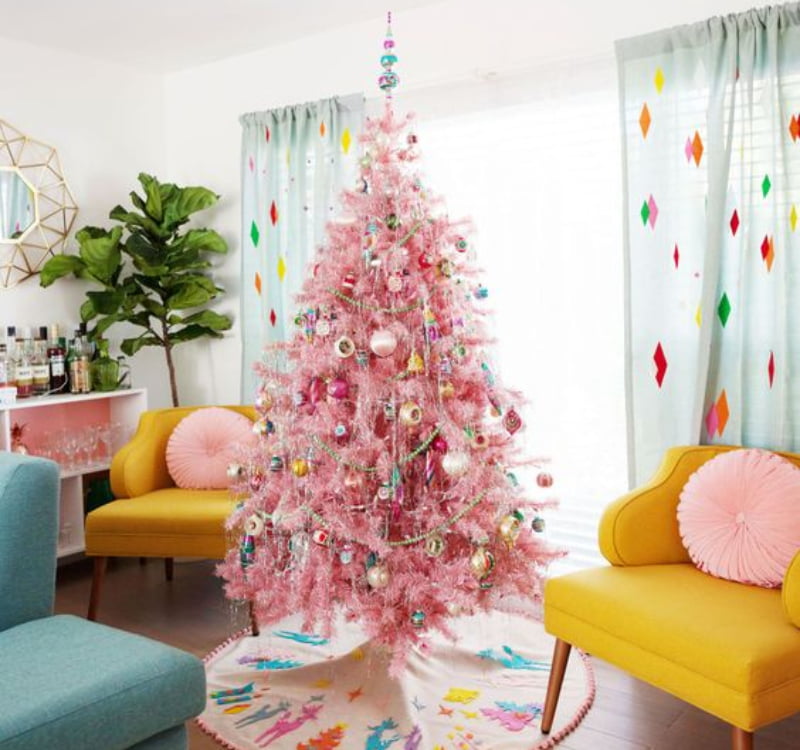 Black is too dark for your soul? Prefer a merrier shade that's not red, green, or gold? Add some bubblegum finesse to your Christmas tree decor ideas with a top-to-bottom pink statement piece that kids and the kid in you will love! For variety, dress the tree up with similar bright-coloured ornaments, beads, and trinkets such as turquoise, yellow, and neon green. 
10. The Photo Tag Tree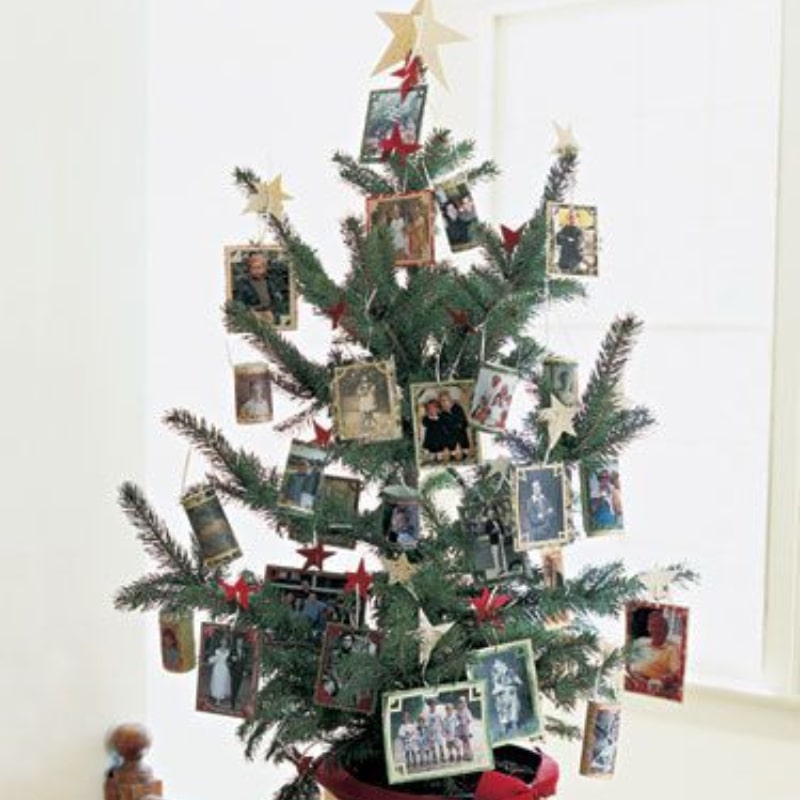 If you're reuniting with loved ones this Christmas, add a sentimental touch by using your best photos of them and sticking the pictures to the back of the ornaments. Watch as they pore through the pictures, reminisce on simpler times, and maybe shed a few tears. Definitely an effective conversation starter.
11. The Christmas Card Tree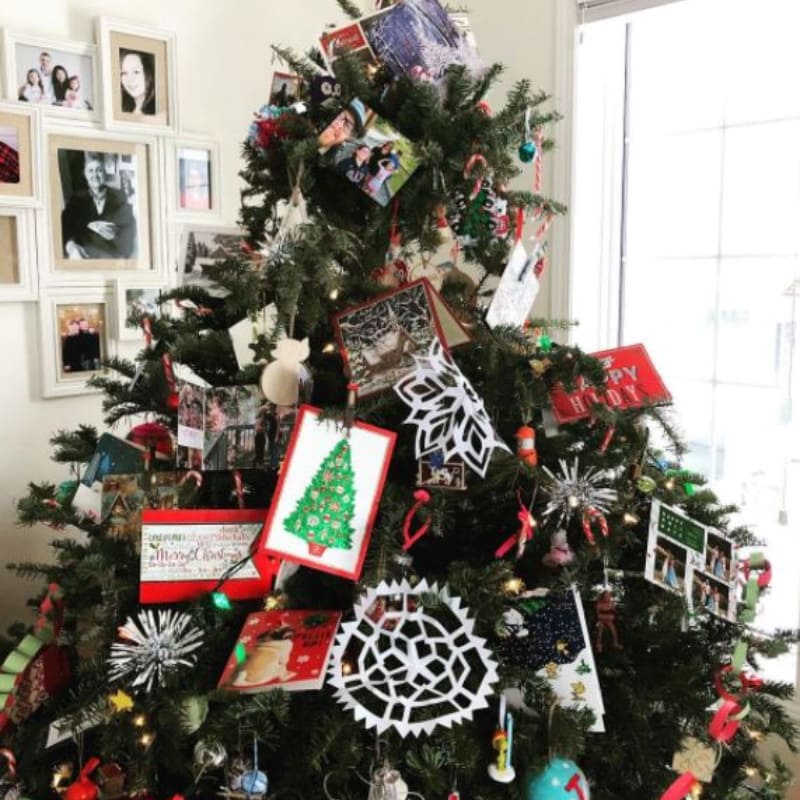 Put all the Christmas cards you've been receiving on display with this DIY setup. It's the ideal Christmas tree decor idea if you're pressed for time. Just attach a loop on each card and spread them across the tree together with some snowflake cut-outs and you're all set!
12. The Sweet Tooth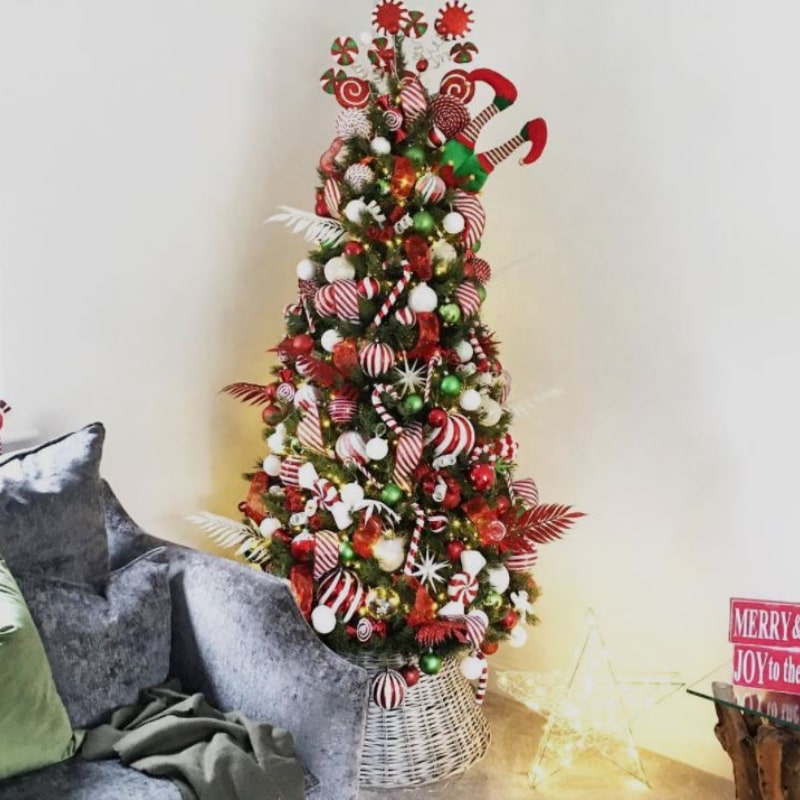 Make this holiday season even sweeter by embellishing your tree with sugar-themed Christmas garlands and candy canes. If you want, throw in some edible decorations like chocolates and sweets for kids (and adults) for a game of treasure hunt.
Add Holiday Cheer To Your Home With These

Christmas Tree Decor Ideas This 2022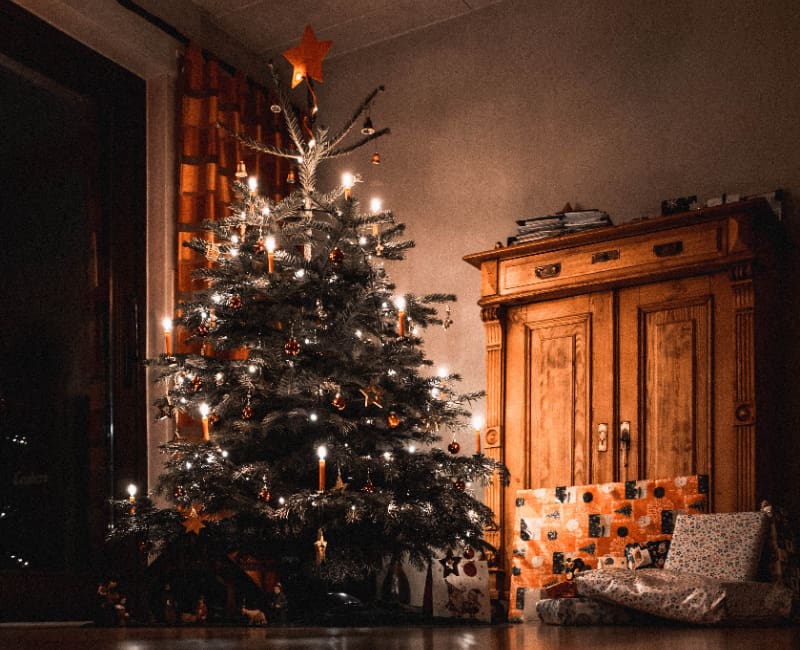 Whether you're decorating a tree for the first time or just want to change things up for a yearly refresh, this list of Christmas tree decor ideas will spark some holiday inspiration in you. Looking for Instagram-worthy Christmas ornaments and tree toppers? Check out Shopee Malaysia for exclusive deals!
We have the resources for you to make this year's Christmas as special as it can be. Want to cook a turkey? Try out any of these recipes for mouth-watering and moist turkey dishes. Buying gifts for a co-worker? Check out our Secret Santa gifting guide for ideas!