Nobody looks forward to getting a Brazilian wax or any other kind of wax. It's a painful part of life but necessary if you want to get rid of all your unwanted hair. While there is no such thing as painless waxing, you can make the process less intimidating by making it as pleasant and painless as possible. Luckily, parlours and beauty salons will take the edge off your visit, knowing that you're being looked after by professionally trained therapists or waxing experts. Let's check out the best salons to get Brazilian wax in Malaysia without the ouch.
How Painful Is Brazilian Wax?
Some people have minor discomfort, while others may experience none at all (depending on the individual's pain threshold). However, the discomfort decreases with each session. If you're nervous, just talk to the professional before your appointment, and she'll walk you through the entire procedure.
How Long Does Brazilian Wax Last?
It usually lasts about three to four weeks. You can get another waxing session when your hair is at least ¼ inches long. Meanwhile, avoid shaving if possible because it might cause more discomfort, irritation, or ingrown hairs.
Is It Better To Shave Or Brazilian Wax?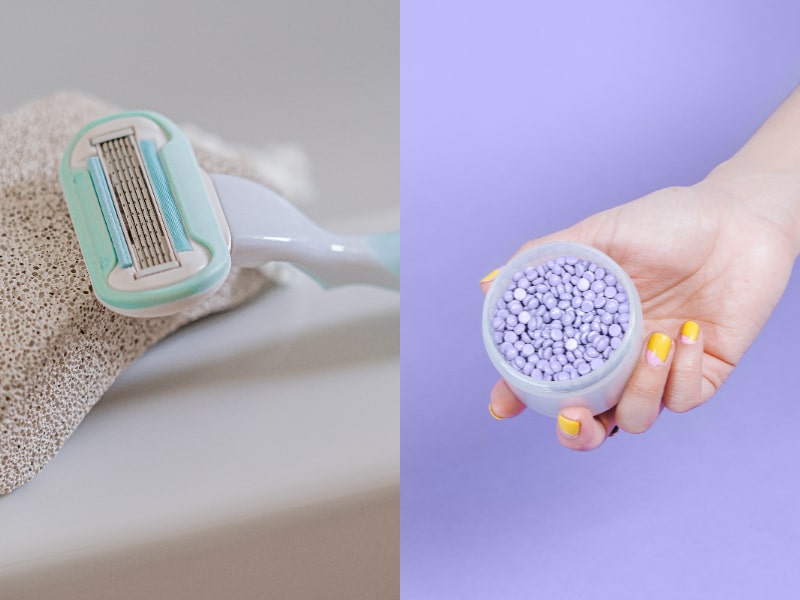 Waxing lasts longer since hair is removed from the follicle, whereas shaving only removes hair at the surface. Plus, waxing will leave you with smoother, silky skin as it removes the top layer of dead skin cells along with the hair.
What's The Difference Between A Brazilian And Hollywood Wax?
A Brazilian wax eliminates all surrounding hair, including hair on the backside, while leaving a small strip of hair at the front of the pubic area (triangle, square, rectangle, or oval-shaped). A Hollywood wax, on the other hand, removes all of your hair, from the front, middle and back side, leaving you entirely bare.
Here's Where To Get A

Brazilian Wax In Malaysia

With Minimal Pain
No Brazilian wax is painless, but you can still make the process less of an ordeal. We've compiled a list of beauty salons and parlours that provide the most professional and least painful Brazilian wax in Malaysia for a pleasant experience.
1. Apronbay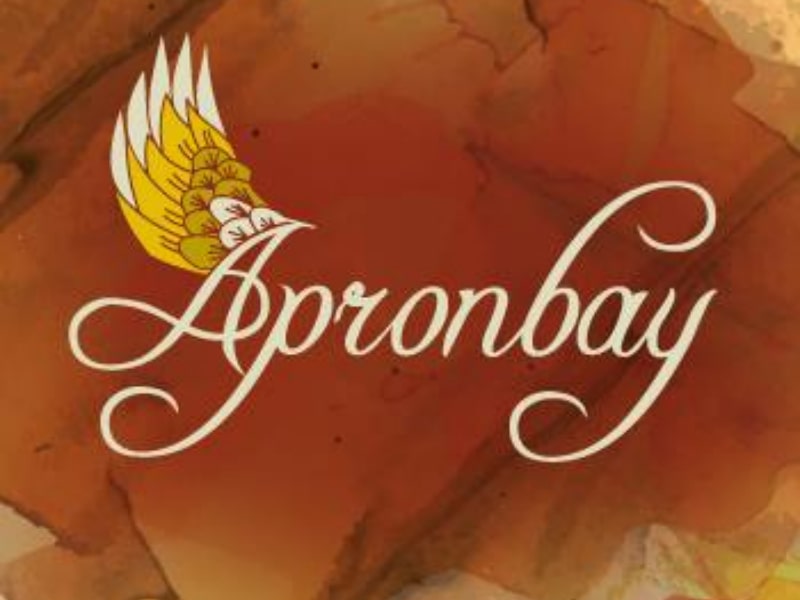 Apronbay is an award-winning salon specialising in brows, nails, lashes, waxing, and permanent hair reduction. If you're planning to get Brazilian wax in Malaysia, specifically in KL, this is the place to go because they promise a comfortable experience and friendly surroundings. For first-timers, Brazilian or boyzilian wax can be quite painful, but the beauticians here are trained with the best techniques to provide a less painful and bearable waxing experience. Rest assured, you will not be traumatised.
Address: 6-1, 1st Floor, Jalan Telawi 4, 59100 Bangsar Baru, Kuala Lumpur. 
Opening Hours: 
Tuesday – Friday: 11am – 8m
Saturday – Sunday: 10am – 7pm
Contact: 017-693 0683
2. Brazilian Pro-Waxing Salon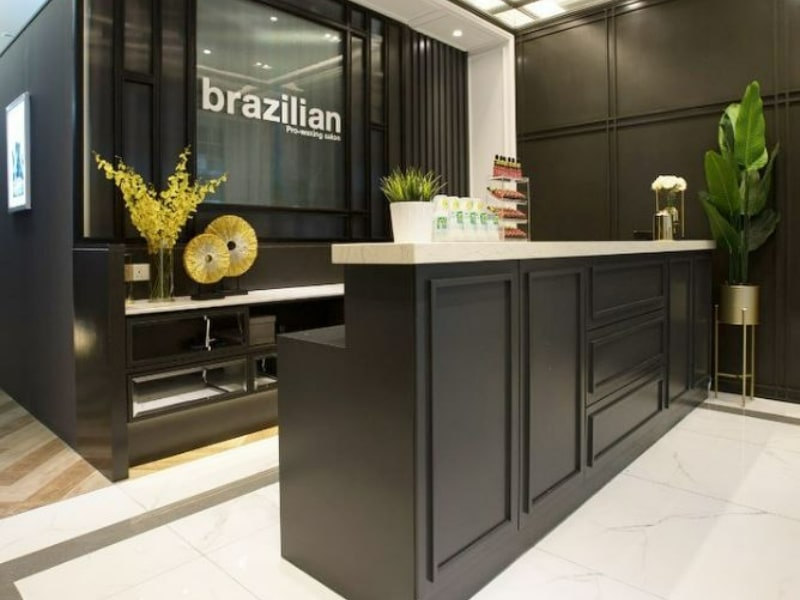 The Brazilian Pro-Waxing Salon, also known as 'The Brazilian,' first opened its doors in 2009. This spa uses only the best products from Australia and France, from facials to full-body waxing. With 18 years of industry experience, their expert beauty therapists will ensure that this beauty salon meets all your pampering needs. Just relax and enjoy the session as they groom you. Plus, Brazilian Pro-Waxing Salon also caters to even the most sensitive skin types. Visit their Solaris Mont Kiara or Desa Parkcity outlets to experience one of the most comfortable Brazilian waxes in Malaysia. 
Address
Mont Kiara:  11, Jalan Solaris 3, Solaris Mont Kiara, 50480 Kuala Lumpur, Wilayah Persekutuan Kuala Lumpur. 
Desa Parkcity: FF-11, The Waterfront @, 5, Persiaran Residen, Desa Parkcity, 52200 Kuala Lumpur. 
Opening Hours: 
Monday – Saturday: 10.30am – 7.30pm
Sunday: 10.30am – 6pm
Contact: 016-290 1011
3. Bubble Gum Wax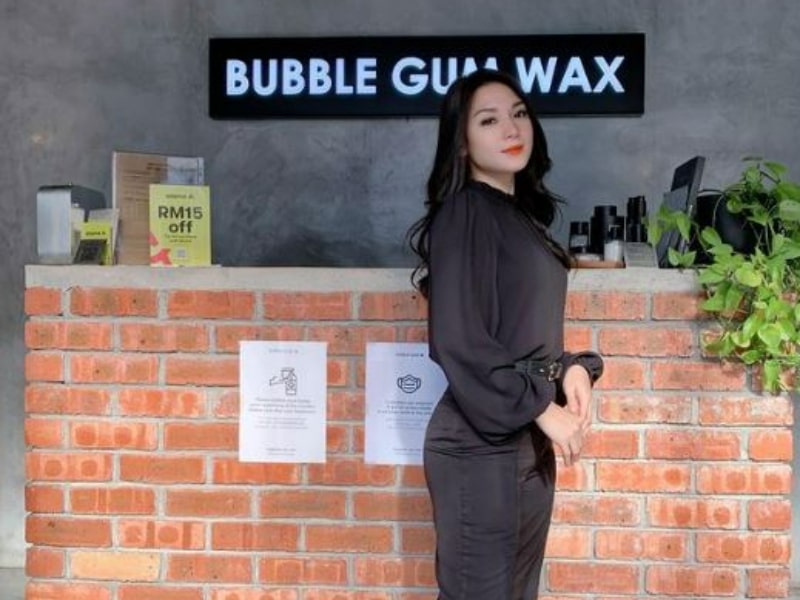 Bubble Gum Wax, Malaysia's fastest-growing waxing parlour, has been in business for over 10 years. This salon chain has outlets in Klang Valley, Johor Bahru, Penang, Sabah, Ipoh, Melaka, and Pahang for those looking for Brazilian wax services in Malaysia. At Bubble Gum Wax, they make hair removal a treat rather than just another thing to cross off your to-do list. They offer high professionalism and a relaxing and pleasant atmosphere at some of the most reasonable prices in town. You will feel otherworldly chilled. 
Address: Check the website for the nearest outlet 
Opening Hours: 
Tuesday – Friday: 11am – 8pm
Sunday: 11am – 6pm
Contact: Check the website for the nearest outlet
4. Furless Waxing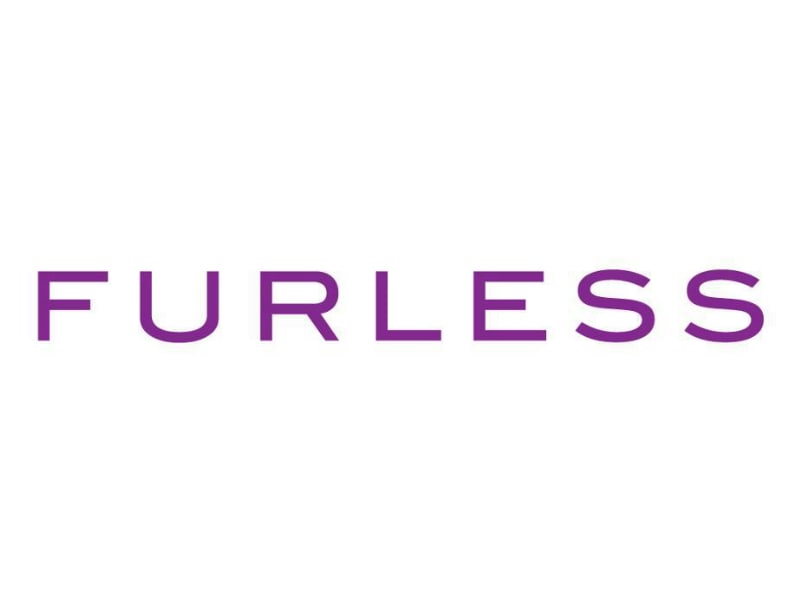 Hair removal is their bread and butter at Furless Waxing, which is why they offer a wide range of hair removal services. If you get anxious about having a Brazilian wax, rest assured that you'll be in safe hands as the experts make the process as pain-free as possible. You can also opt for a bikini line wax, face, arm, and leg if that's what you need. Don't hesitate to visit Furless Waxing if you need to strip off all your unwanted hair.
Address: Jaya One, Block B 21-G, Jalan Profesor Diraja Ungku Aziz, 46200 Petaling Jaya, Selangor.
Opening Hours: 
Tuesday – Sunday: 10.30 – 7.30pm
Contact: 03-7931 7326
5. Sommerset Nails & Waxing
Sommerset Nails & Waxing is a go-to for full-body and Brazilian wax in Malaysia. Beauty is more than just a routine at this salon, where therapists are professionally trained to the highest industry standards. The therapists put even the most nervous clients at ease with reduced pain techniques and a smoother result. Alongside its wax services, this beauty salon offers a Manicure, Manicure Spa, Classic Pedicure Salon, and UV Gel Nails for those who like to get their nails done.
Address: 55, Jalan Telawi, Bangsar, 59100 Kuala Lumpur, Wilayah Persekutuan Kuala Lumpur. 
Opening Hours: 
Tuesday – Saturday: 11am – 8pm
Sunday: 11am – 7pm
Contact: 012-681 4608
6. Strip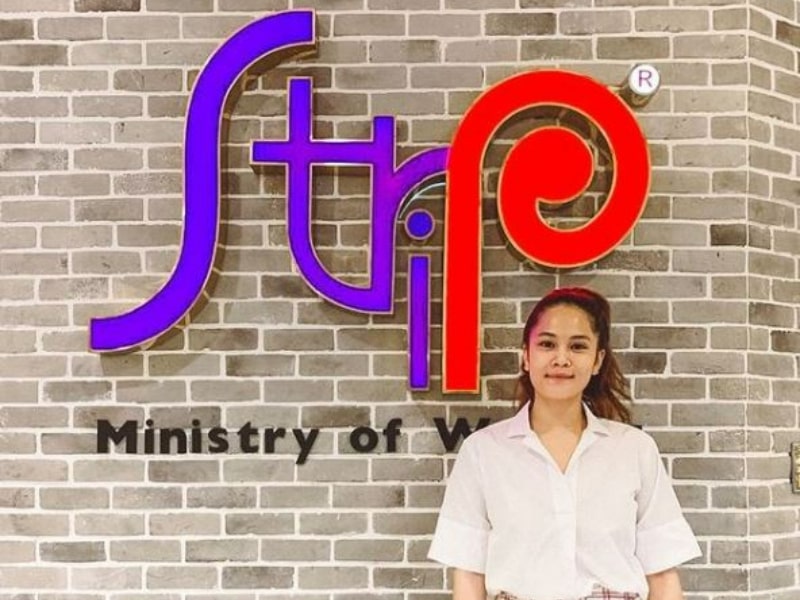 Strip Ministry Of Waxing is another popular salon to get Brazilian wax in Malaysia. It has outlets in 12 major cities around the world: Singapore, Shanghai, Hong Kong, Kuala Lumpur, Penang, Jakarta, Manila, Davao, Bangkok, Phuket, Mumbai, and Vietnam. This is a great salon for the ultimate baby smooth skin, especially if you hate getting your hair ripped off like a band-aid. Strip ensures your experience is as pleasant as possible, and their highly trained team removes every stray hair quickly with minimal discomfort, so you're bikini-ready in no time. Brazilian hard wax starts from RM28 to RM120, depending on how much hair you want to remove. They also offer boyzilian waxing.
Address: Check the website for the nearest outlet
Opening Hours: 
Monday – Sunday: 10am – 9pm
 Contact: 03-2201 6310 / 6311 or WhatsApp 012-9286 310 
7. Wax Candy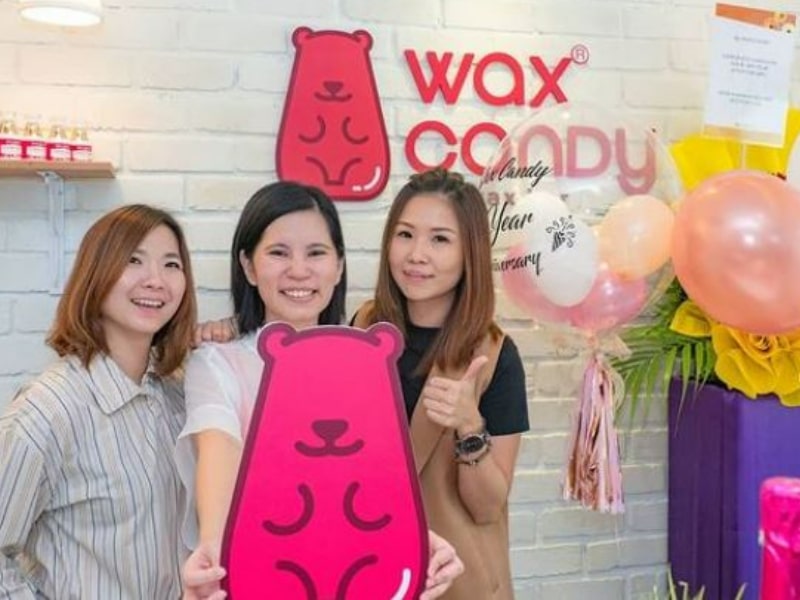 Wax Candy, the wax bar, was established in 2016. They strive to make waxing a lifestyle by providing personal hygiene in a comfortable and friendly environment. Simply relax and unwind when you visit this parlour and leave your worries and nervousness to their professional and pleasant therapists. They can be trusted to do a sterling job, and you will experience one of the most blissful hair-pulling services you've ever encountered. Men's and women's packages are available, so you can get the treatment you need.
Address And Contact Details 
Damansara Uptown
67M, Jalan SS 21/37, Damansara Utama, 47400 Petaling Jaya, Selangor. 
WhatsApp 019-7722 576
Taman Desa
Faber Towers, Lot G5 Ground Floor,Podium, Jalan Desa Bahagia, Taman Desa, 58100 Kuala Lumpur, Wilayah Persekutuan Kuala Lumpur. 
WhatsApp 019-797 1376
Opening Hours: 
Monday – Friday: 10.30am – 8pm
Saturday & Sunday 10am – 6pm 
Take Extra Care After

Getting A Brazilian Wax

To Keep Flare-Ups At Bay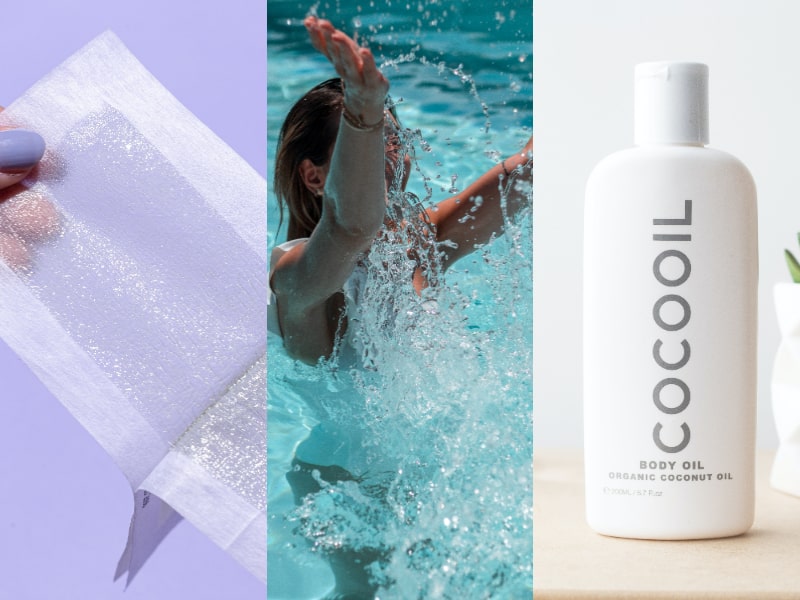 It's common to have some redness or discomfort following waxing, as your newly waxed skin is at its most sensitive. Your hair follicles are open for the first 24 hours after a wax session. It's important to follow the aftercare steps shared by your therapist to keep bacteria out of your hair follicles and achieve the smoothest outcome possible. Make sure you don't touch the waxed area. You should avoid doing physical activity or sweating, sunbathing, swimming, going into the steam room or sauna, and exfoliating. Do also wait for 24 to 48 hours before engaging in any sexual activity. Be sure to moisturise the waxed area using oil or lotion to lock moisture in the skin. Keeping the skin moisturised is also a fantastic way to prevent ingrown hair. You can book your next Brazilian wax session within five to six weeks after your appointment for noticeably softer, finer, and smoother results.
Find out more about beauty and skincare updates at Shopee Beauty Carou-Sale so you won't miss out on the latest deals and promotions.