Despite the general sentiment that Malaysians hardly read in this day and age of social media, there's a strong book-loving community here. Bookstores are still thriving businesses and many of us do appreciate having a good book at hand. Plus, Malaysians are a talented lot when it comes to writing, with many having achieved global recognition for their work. In the spirit of Merdeka, we would like to take this opportunity to shine the spotlight on some of the best up-and-coming Malaysian writers that deserve your attention. 
9 Up And Coming

Malaysian Writers

Who Have Produced Acclaimed Works
These Malaysian writers may still be in the early chapters of their writing careers, but each of them has stamped their mark in the literature world.
Claudia Tan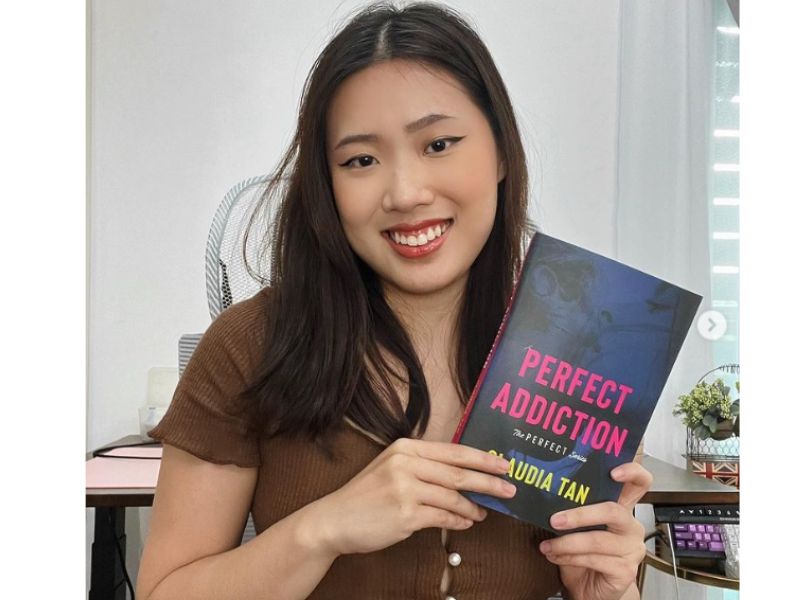 As far as famous works of literature by Malaysian authors go, few are as well known as The Garden of Evening Mists. The masterpiece by Tan Twan Eng has been made into a motion picture that garnered multiple nominations in a prestigious award show. Now, a young lass is set to follow in his footsteps and perhaps do it better.
Claudia Tan's (not related to Tan Twan Eng) bestselling young adult novel, Perfect Addiction, will be getting the Hollywood treatment. The love betrayal-themed story has been read a whopping 81 million times on Wattpad! It is part of her Perfect series, which also features Perfect Illusion, Perfect Redemption, Perfect Ruin, and Perfect Christmas.
While we are all eagerly awaiting the film's arrival, you can check out the multi-talented Sarawakian's work here.
Sue Lynn Tan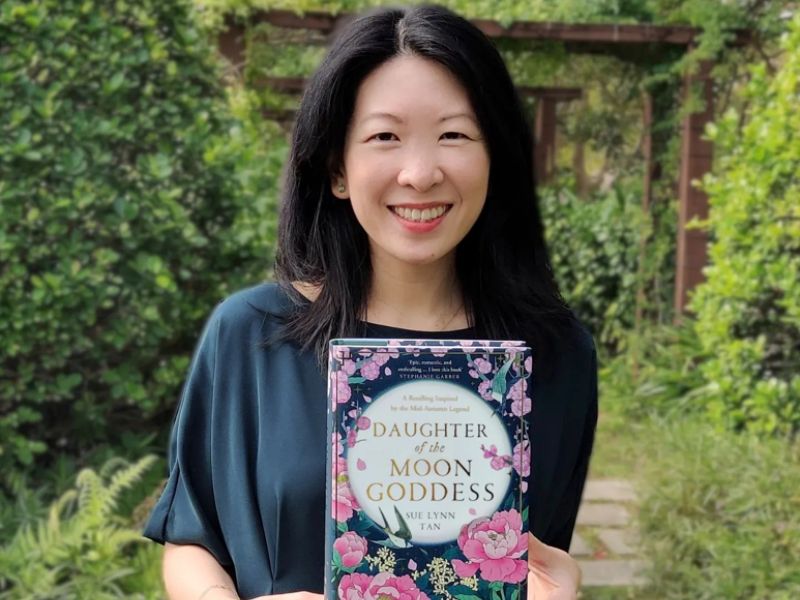 Daughter Of The Moon Goddess, the debut novel from Sue Lynn Tan released in January 2022, had collected high praises from peers and critics alike. The fantasy tale inspired by the legend of Chang'e has been described as riveting, enchanting, and "unputdownable", among others.
It would go on to become a The Sunday Times international bestseller and was also selected as one of Barnes & Noble's Best Books of 2022. Such an impressive achievement has earmarked the first-time novelist as one of the most promising up-and-coming writers to look out for.
Her follow-up effort, Heart Of The Sun Warrior, which is book no.2 of her Celestial Kingdom Duology, is due out in November 2022.
Karina Robles Bahrin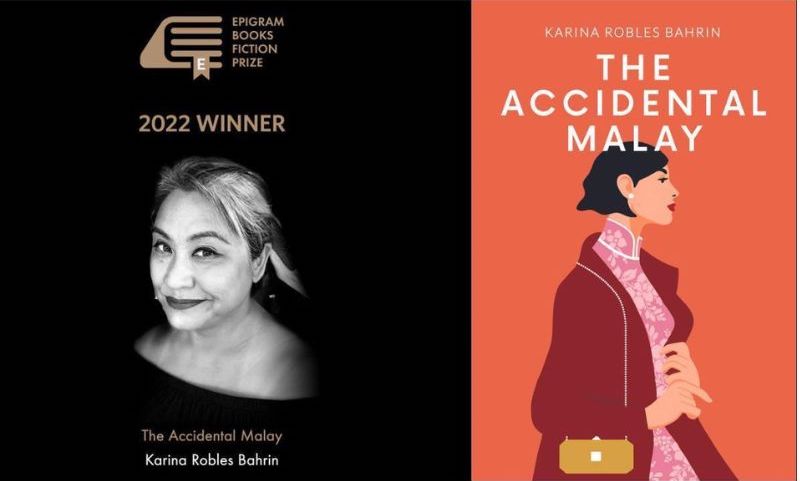 Karina Robles Bahrin did the Malaysian literary scene proud by winning the Epigram Books Fiction Prize 2022 for her work, The Accidental Malay. The first-time novelist—who also runs La Pari Pari hotel and restaurant in Langkawi—has previously dabbled in short fiction.
The Accidental Malay is about an aspiring CEO whose world comes crashing down when she discovers her true identity as a Malay Muslim. The novel delves into the subject of racial policies in Malaysia and is out in August 2022.
She has expressed her interest in writing another novel, so do keep your eyes peeled on this promising Malaysian writer!
Lauren Ho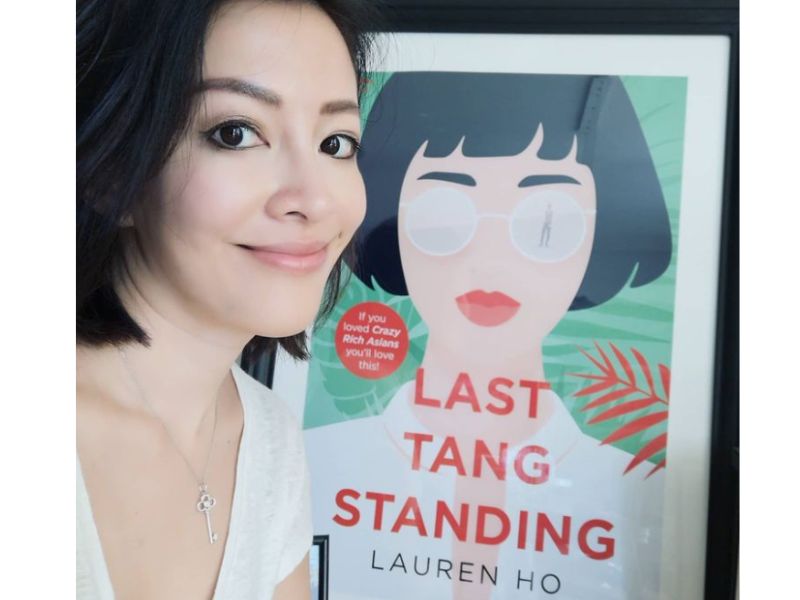 Malaysian writer Lauren Ho wrote herself into an international bestseller's list with her debut novel, Last Tang Standing. Described as a cross between Crazy Rich Asians and Bridget Jones's Diary, it serves as a humorous tale of a lawyer in her 30s who seemingly has it all, except for love. 
The enjoyable rom-com novel would be the springboard for the well-travelled legal counsel to pen her sophomore effort, Lucie Yi is Not a Romantic. Released in June 2022, it centres on the titular character's quest to find her Mr Right through a co-parenting website and her subsequent clashes with conservative parents who are less than enthusiastic about her choice of partner. 
Don't miss out on giving Lauren's novels a read if you're up for giggling over some fine chick-lit material, perhaps over a beach getaway?
Charissa Ong
At just 30, Charissa Ong has tasted much success in the literary world. Her first poetry and short stories book, Midnight Monologues, was a No.1 bestseller and a finalist of the 2017 International Book Awards. Her second effort, Daylight Dialogues, made it to MPH's Fiction Best-Sellers list.
The two bestselling books would form the Poethree O'Clock compilation together with her third release, What Does Your Name Mean? Charissa's books are beautifully-illustrated, while the poetry box set is the first of its kind in Malaysia. She writes under her own independent publishing house, Penwings Publishing.
With time and ambition by her side, expect more to come from this talented young Malaysian writer!
Hanna Alkaf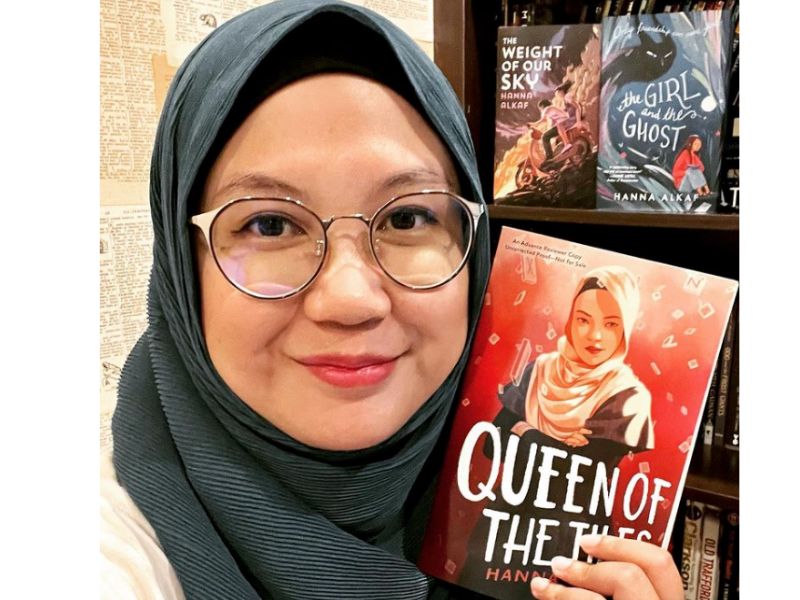 Hanna Alkaf is a vastly experienced writer, having worked in various writing jobs throughout her career. It wasn't until 2019 that she published her first novel, The Weight Of Our Sky. The critically-acclaimed young adult fiction was the catalyst for her to work on more projects such as The Girl & The Ghost and Queen Of The Tiles, the latter of which has a hint of the hit Netflix series The Queen's Gambit.
If you like YA stories with a distinctive Malaysian taste, Hanna's novels are a must-read. The good news is there are more to come! Her upcoming works, The Grimoire Of Grave Fates and Hamra & The Jungle Of Memories, are due for release in 2023.
Joshua Kam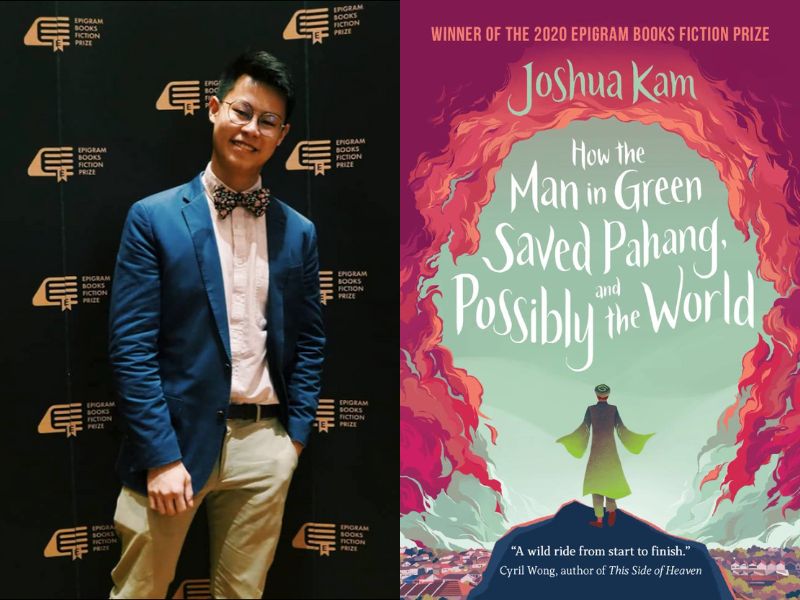 Joshua Kam is the only other Malaysian who has won the Epigram Books Fiction Prize in 2020. Like Karina, he achieved the distinction with his debut novel, How the Man In Green Saved Pahang, and Possibly the World.
In the book, Joshua fuses history, adventure, and mythology. It tells a coming-of-age story of two young Malaysians pulled into a parallel, underground Malaysia teeming with saints and gods. Imaginary worlds have been his forte, and he wrote his first fantasy at the tender age of 10.
Now in his mid-20s, we look forward to more exciting reads from the imaginative mind of this young Malaysian writer.
Shivani Sivagurunathan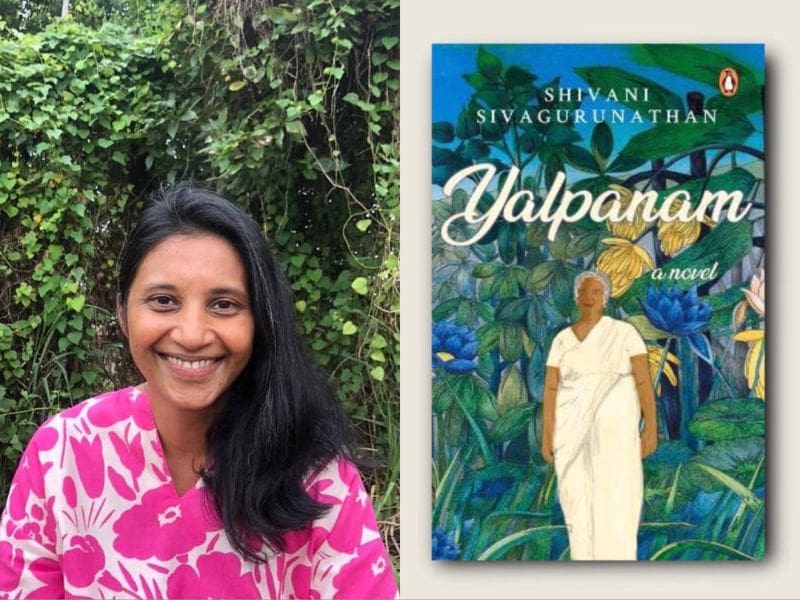 Before publishing her first novel, Yalpanam, Shivani Sivagurunathan wrote short stories and poems that have been published in numerous international journals such as "Agenda", " Cha: An Asian Literary Magazine", and "Construction Literary Magazine". Her first collection of short stories, Wildlife On Coal Island, was published by UPM Press in 2011 and republished a year later by HarperCollins India.
Yalpanam weaves between the present day and the 19th century in Malaya as well as Ceylon. An encounter between a teenage girl and a recluse would send them on a journey to the path of inner liberation.
You can sample some of Shivani's fine creative writing on her website.
Viji Krishnamoorthy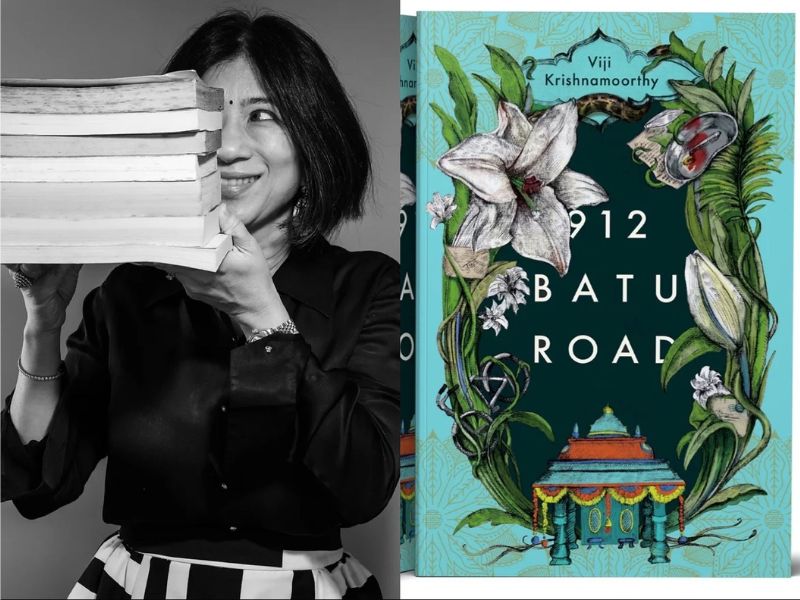 Viji Krishnamoorthy has previously co-edited The Lockdown Chronicles: 19 Malaysian Voices, an anthology of short stories by Malaysians who related their experiences living during the height of the Covid-19 crisis.
In 2021, she made her novel debut, 912 Batu Road, which tells the fictitious tale of two Malayan families caught during the Japanese invasion of Malaya. At the core of the story is a modern-day forbidden love story that also explores the heroic exploits of Malayan wartime heroes such as Sybil Kathigasu, Gurchan Singh, and Lim Bo Seng.
It has taken Viji 15 years to produce this novel, which has garnered positive reviews. If more novels are coming from this budding Malaysian writer, we hope it will not take another 15 more years!   
Make Room For These

Malaysian Writers

' Work In Your Next Reads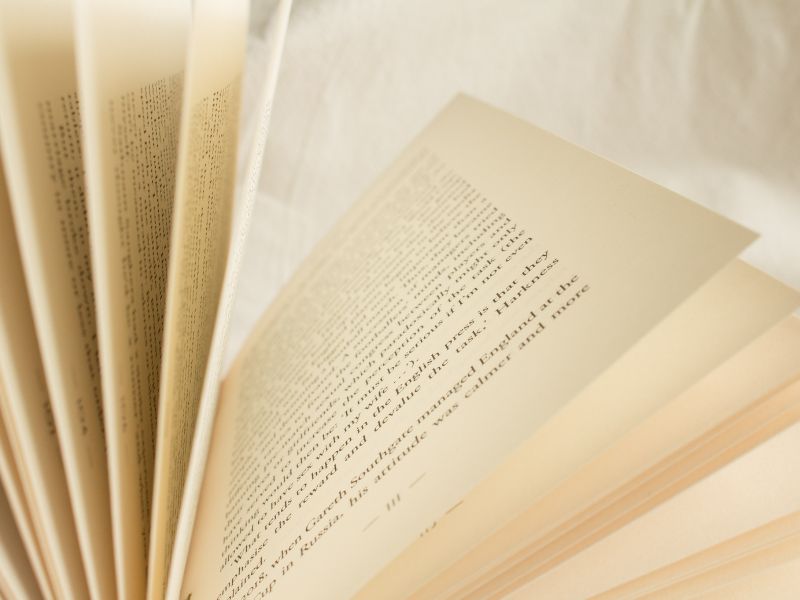 There are many other acclaimed Malaysian writers such as Zen Cho, YZ Chin, and Elizabeth Wong, whose works should be on your radar. With Malaysian roots, the stories they bring to the table can resonate more with local readers. And that often translates to a more enjoyable reading experience. The next time you are at a bookstore or browsing for books online, be on the lookout for these names to add to your book collection! 
Related: Ebook Readers Vs Paperbacks: Why You Should Consider Going Digital
Last not but least, here's wishing all our dear readers Happy Merdeka! Be sure to watch Shopee Malaysia's latest Merdeka Festive video "JOM MAIN!" below: