Melaka is a tremendously popular tourist destination. Holiday-goers flock to the historical state for many good reasons: UNESCO-certified grounds, friendly locals, a rather laidback atmosphere, and great food. On the topic of food, there's the usual fare such as chicken rice balls and Nyonya delicacies, but Melaka's coffee culture is also flourishing. After all, the state's charming shops of old are great photogenic locations for a modern brunch spot. For the curious and hungry, here are the best cafes in Melaka that are worth visiting. 
The

Best Cafes In Melaka

To Check Out 
Most are near tourist-heavy attractions like Jonker Walk, while others are further away from the crowd. Choose one that fits your itinerary!
The Daily Fix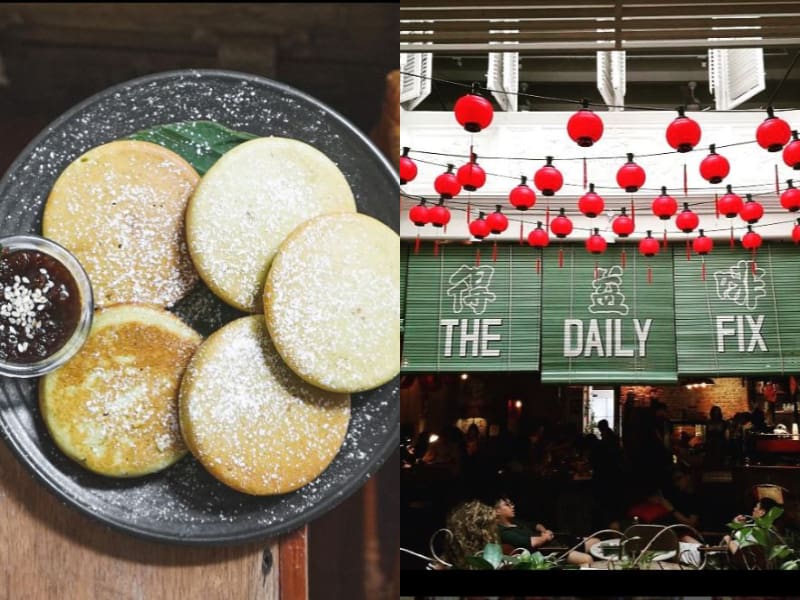 Known for its fluffy pancakes and scrumptious breakfast sets, The Daily Fix is one of the best cafes in Melaka. Popular among tourists and locals alike, it occupies a two-storey shop in the heart of Jonker Street, serving throngs of hungry patrons 7 days a week. While it's impossible to go wrong with the Local Pandan Pancake to satisfy a sweet tooth, don't miss the TDF Big Breakfast and Smoked Salmon Eggs Benedict for a hearty brunch to prepare you for the day ahead.
Address: 55, Jalan Hang Jebat, 75200 Melaka
Opening Hours: Daily, 9.45am – 5.30pm
Contact: 013-290 6855
Mods Cafe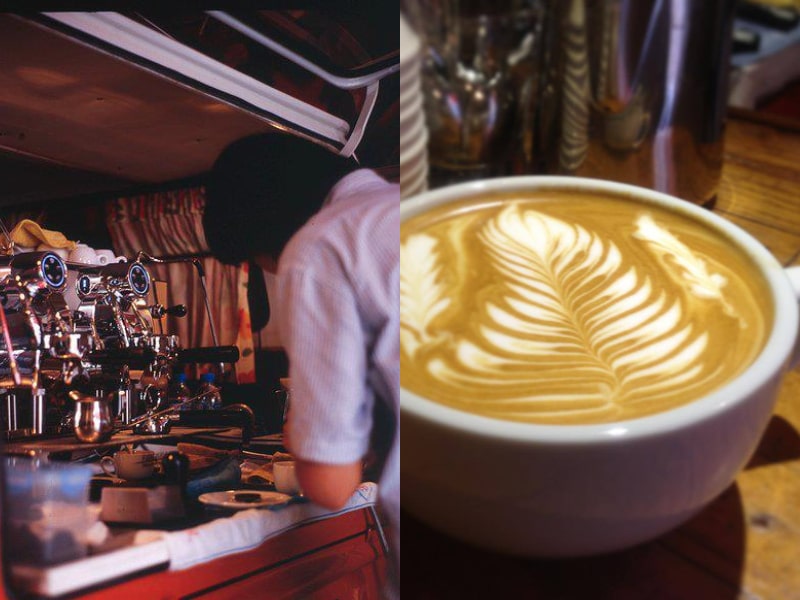 Literally serving coffee on wheels, the owners of Mods Cafe have been supplying potent brews from their striking orange VW wagon. When they're not on the road for coffee events around the country, they set up shop in Jonker Street for sleepy tourists to stay caffeinated with lattes and the like. If you're feeling peckish, order a slice from their selection of homebaked cakes to pair your cuppa. 
Address: 14, Jalan Tukang Emas, 75200 Melaka
Opening Hours: 
Mon – Tues: 10am – 4.30pm
Thurs – Fri: 10am – 4.30pm
Sat – Sun: 10am – 6pm
Contact: 012-756 4441
Locahouz
Famed for its signature pork sandwiches and steamed pumpkin buns, Locahouz is the place for wholesome meals in a relaxing environment thanks to the air wells and internal courtyards. Check out the flavoured coffee concoctions, which come adorned with fresh flowers and fruits. The cafe is also pet-friendly, which is a major plus for parents with furry kids! 
Address: 8, Jalan Bukit Cina, Kampung Bukit China, 75100 Melaka
Opening Hours:
Thurs – Tues: 10am – 5pm
Contact: 019-636 6005
Heesan Kopi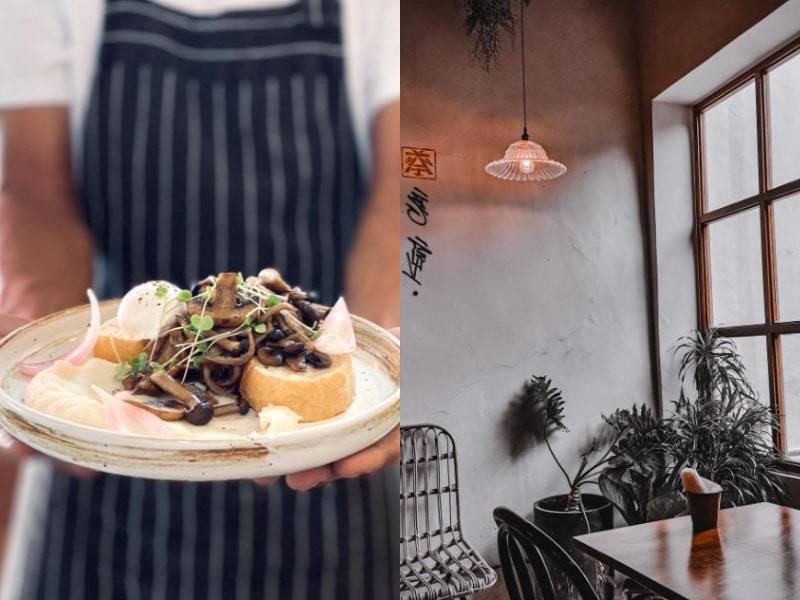 Regulars laud Heesan Kopi as one of the best cafes in Melaka for its comfortable setting, Instagram-worthy decor, and expansive menu. Step inside and you'll be greeted with drawn-on murals and wooden furniture that conjures imagery of an old kopitiam. Food-wise, you'll find anything from Nyonya favourites to familiar offerings like pizzas and toasts. If you're looking to end your meal on a sweet note, sink your fork into the Ondeh-Ondeh Cake, which is exactly what it sounds like.
Address: 100, Jalan Hang Jebat, 75200 Melaka
Opening Hours: Daily, 10am – 6pm
Contact: 016-665 9932
The Baboon House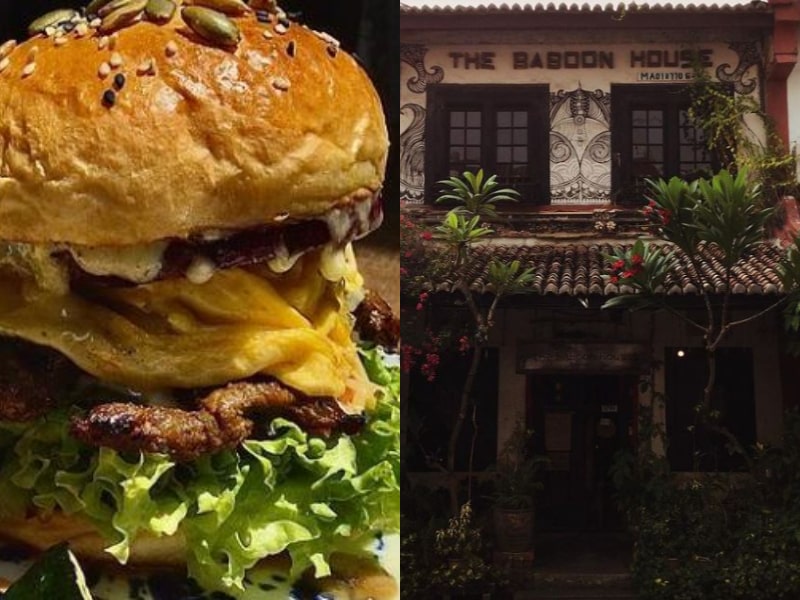 Find shelter from the sweltering heat in The Baboon House, a quaint cafe-restaurant taking over a renovated Peranakan house. The highlight here is the gourmet burgers consisting of homemade patties, melted cheese, fresh lettuce, signature sauces, and fluffy sesame buns. They're pretty huge burgers so expect to get a little sloppy. Nothing a napkin can't fix though! For drinks, there's a variety of chilled fresh juices and mocktails to quench your thirst.
Address: No. 89, Jalan Tun Tan Cheng Lock, Taman Kota Laksamana, 75200 Melaka
Opening Hours:
Wed – Mon: 10am – 5pm
Contact: 011-1689 8211
Sin See Tai 
The roastery arm of The Daily Fix, Sin See Tai finds home in a repurposed two-storey shophouse where apart from a roastery, it also functions as a cafe and bakery. As such, the pastries and coffee here are always the freshest. The cafe is located on the second floor and requires tight manoeuvring on a flight of narrow stairs to reach, but the welcoming atmosphere and personal service make up for the minor inconvenience. 
Address: 18, Kampung Jawa, 75100 Melaka
Opening Hours: 
Wed – Sun: 10am – 5.30pm
Contact: 016-221 6855
The Coffee Jar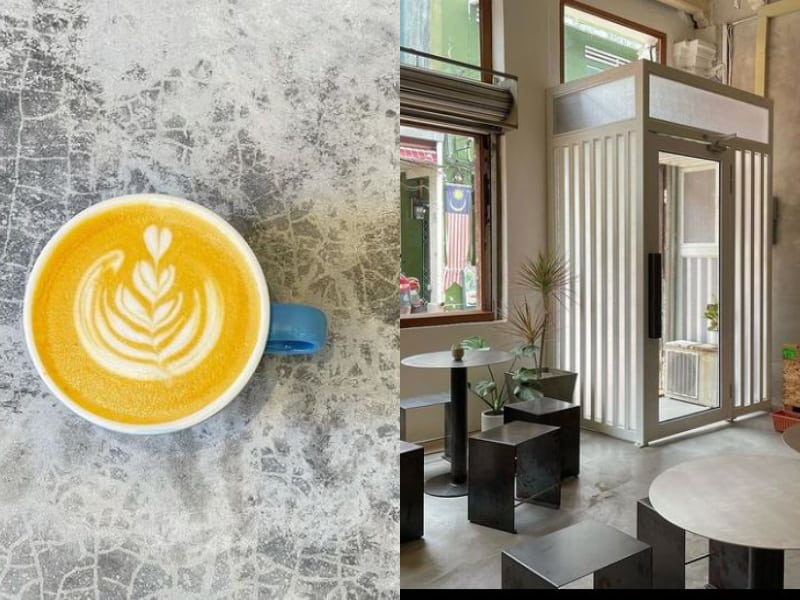 Like your coffee time to be quiet and peaceful? The Coffee Jar is one of the best cafes in Melaka for a strong cuppa without the chatter. This hole-in-a-wall spot is located along the heritage alley of Jalan Hang Jebat, away from the usual tourist hotspots. Whether it's a rich long black or a smooth flat white, each cup is meticulously handcrafted using beans roasted at the same premises. 
Address: 38, Lorong Hang Jebat, 75200 Melaka
Opening Hours: 
Wed – Mon: 9.30am – 6pm
Contact: 012-281 5100
Backlane Coffee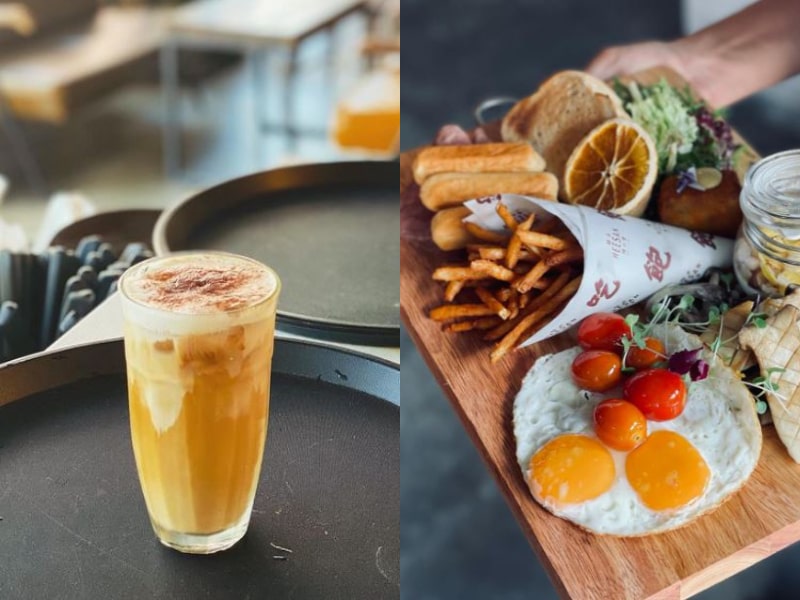 There are no shortages of inconspicuous cafes in Melaka, but Backlane Coffee is among the first few to start the trend. Hidden away from the commotion of Jonker Street, it's easily overlooked if you aren't paying attention. Tip: Spot the lacquered wooden entranceway and stools! Soak up the quiet atmosphere with your beverage of choice and a selection of baked goods including cakes and tarts. Mains are available too if you want something more substantial. 
Address: 129, Jalan Hang Jebat, 75200 Melaka
Opening Hours: 
Thurs – Mon: 10am – 6pm
Contact: 06-282 0542
Botanist Cafe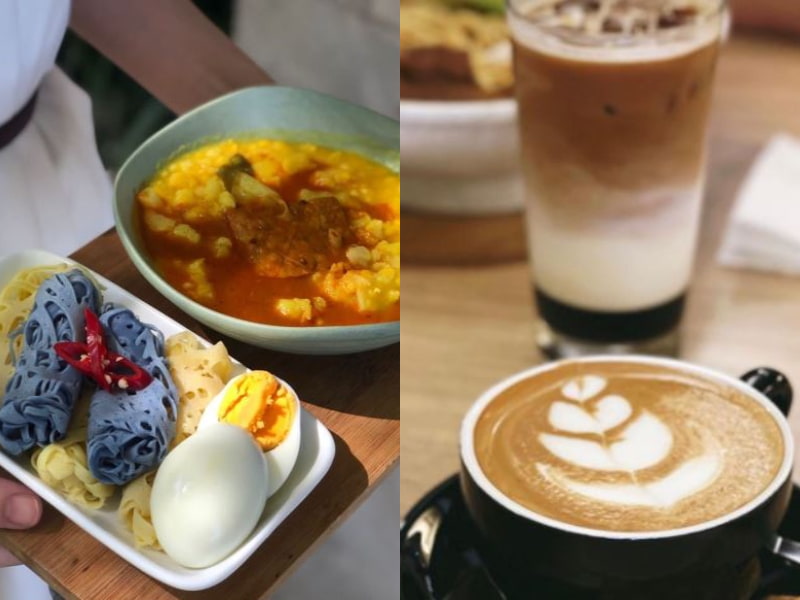 Focusing on plant-based ingredients, Botanist Cafe is among the best vegetarian eateries in Melaka. Dishes are cooked to order, without the addition of MSG, artificial colouring, and preservatives. It's all about tasting the natural flavours of organic ingredients, which is perfect for the health-conscious diner. The menu is adventurous, spanning different cuisines from Italian pasta to Malaysian staples like nasi lemak. There are also homemade kaya and nut butter spreads sold by the jar if you're keen to bring something home from your travels. 
Address: 41&43, Jalan Melaka Raya 8, Taman Melaka Raya, 75000 Melaka
Opening Hours: 
Wed – Mon: 11am – 9pm
Contact: 012-656 5783
Website | Facebook | Instagram
Make A Pitstop At The

Best Cafes In Melaka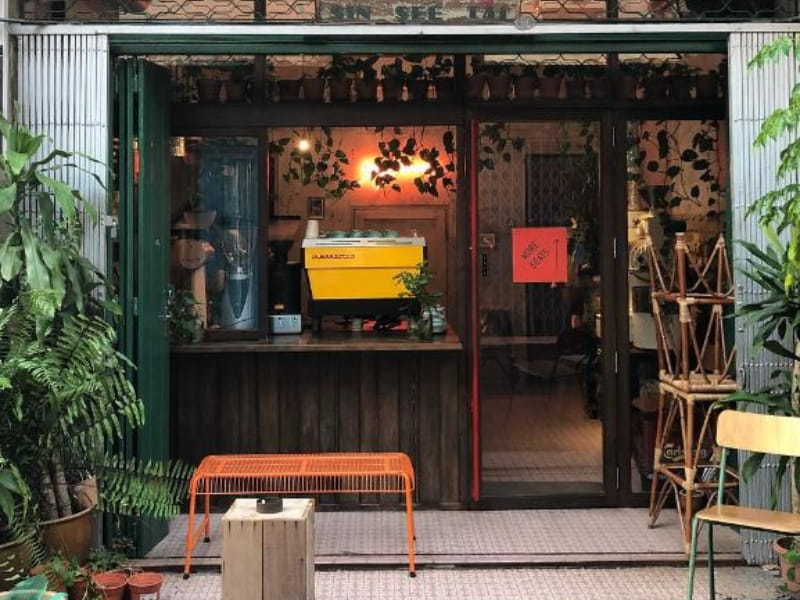 Remember this list when you're in the mood to explore Melaka's best cafes! Whether you're looking for a quick coffee pick-up or a brunch to eliminate hunger pangs, these spots are worth checking out. Craving for legit Nyonya food? Check out our curated guide so you'll go to the right places.